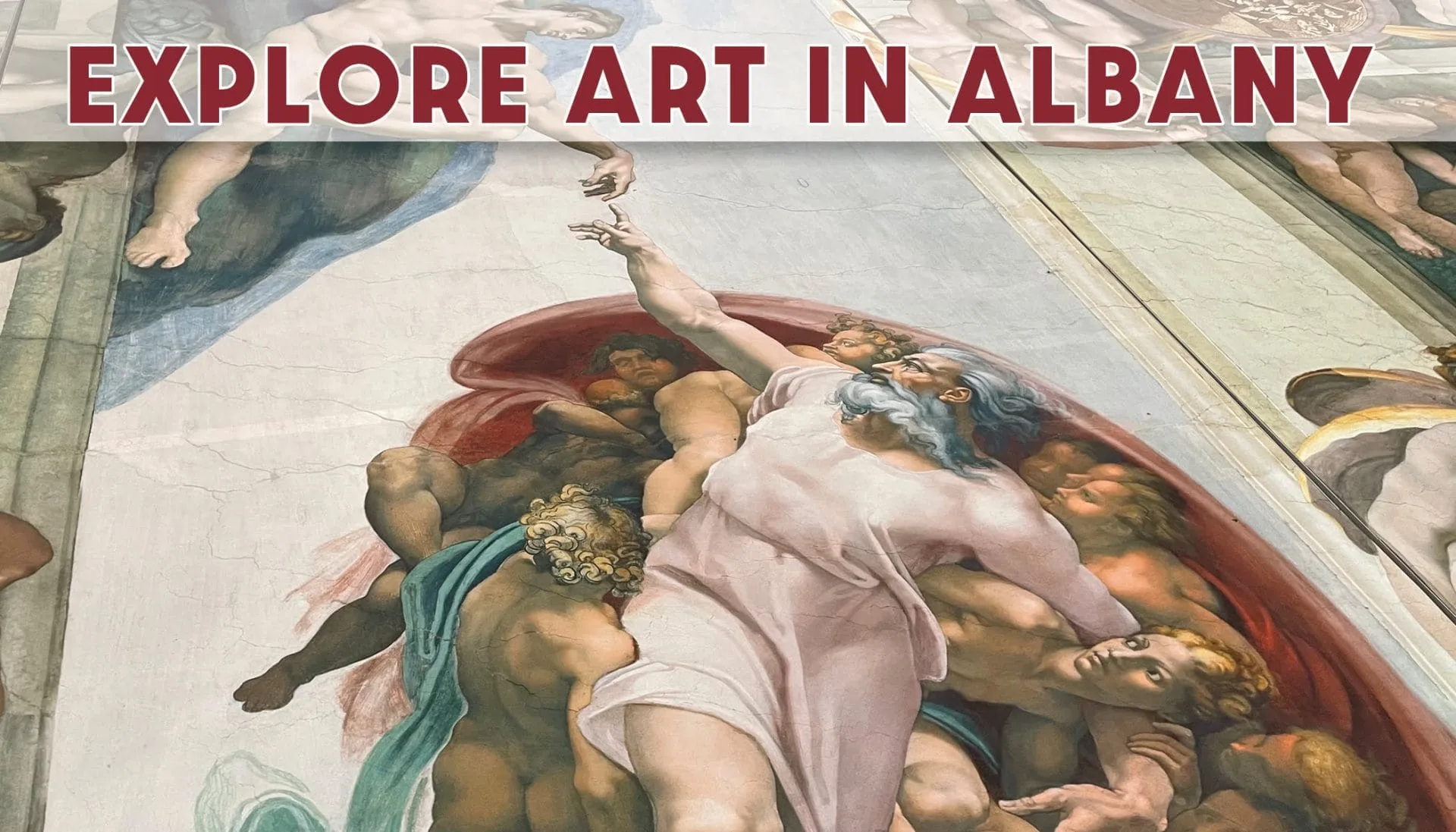 Albany, the capital of New York State and home to history and culture. I had been to Albany once before and was familiar with some of its history and its title as the Capitol of our state, but I was less familiar with its position as a center for art. Some of Albany's art is more obvious, like the New York State Museum and the Egg towering high among the cityscape, but Albany is also home to plenty of hidden spots that are a joy to witness once you find them.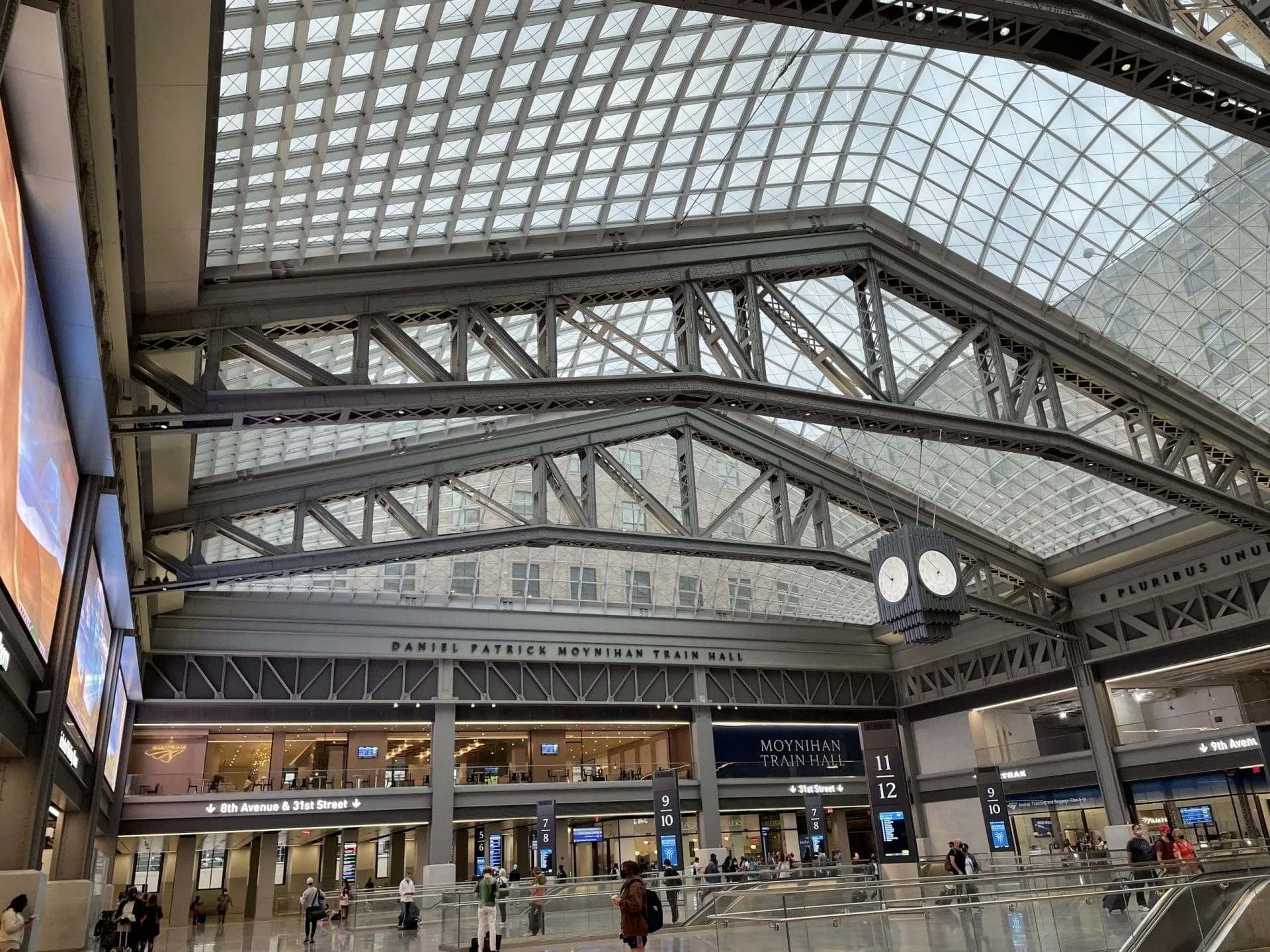 Taking Amtrak
Excited to experience artistic Albany I started my day on the Long Island Railroad, heading out of Ronkonkoma Station. The hour and 20-minute ride led me to Moynihan Train Hall at Penn Station. It was easy navigating the sometimes confusing Penn Station, as my track was right outside Moynihan Train Hall. I followed the signs and entered the station. I grabbed a coffee from Starbucks and headed down to Track 5 to board my train. I was taking the 7:15 a.m. train to Albany-Rensselaer Station on the 63 Maple Leaf. The trip was only a little over 2 hours, making it a quick and relaxing way to travel, and after staring out my window at the Hudson River, I was there before I knew it.
Albany-Rensselaer Station is easy to navigate and full of friendly and helpful staff. My first stop on my list was the Albany Capital Center for the Michelangelo – A Different View, so I ordered an Uber outside of the station. Ubers are plentiful and many locations are within walking distance, but if you're looking for a more stable traveling option, be sure to take advantage of Enterprise's Rent-a-Car service to get around.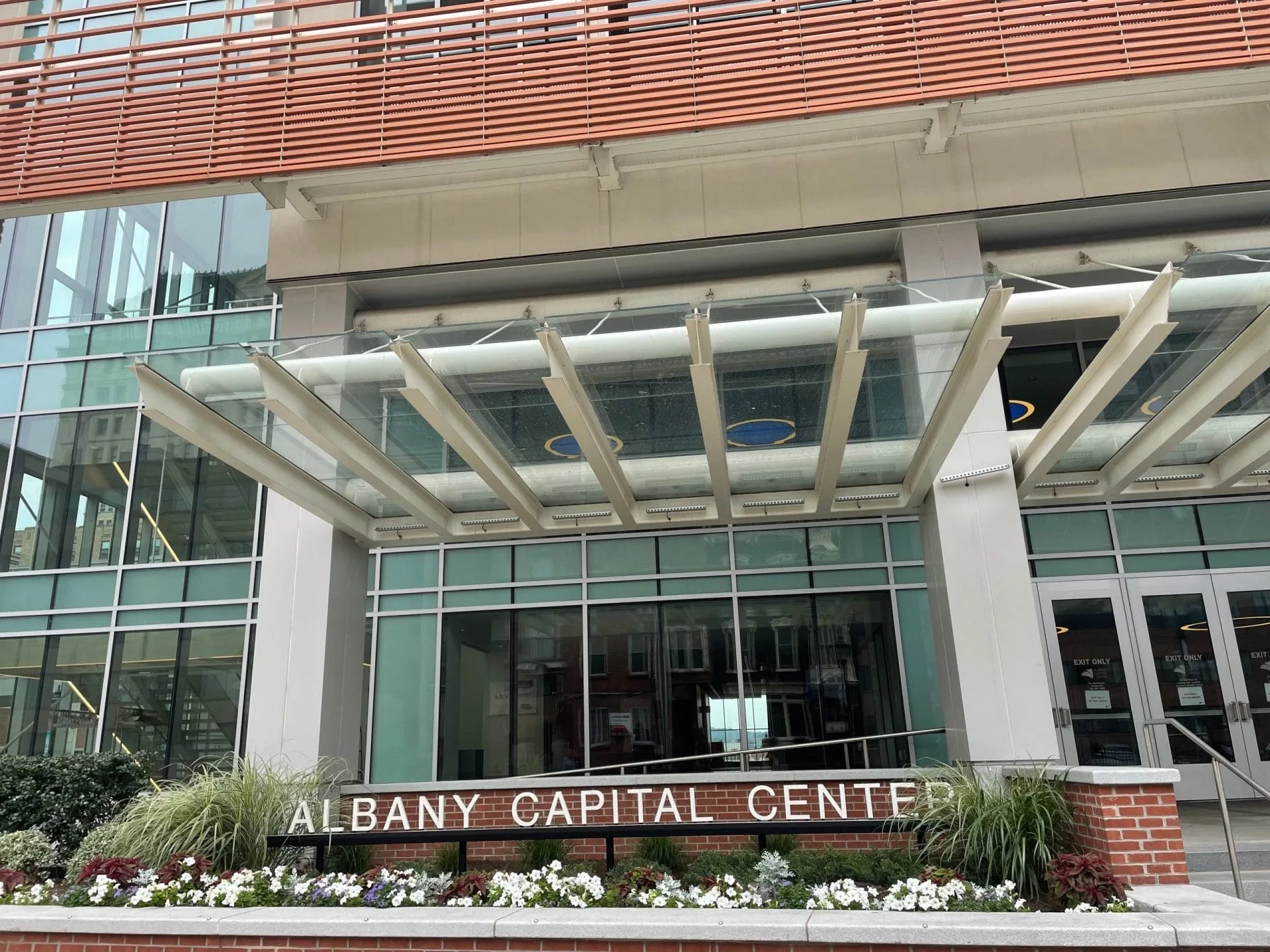 Michelangelo – A Different View
After a quick Uber ride, I arrived at the Albany Capital Center for the Michelangelo – A Different View exhibit, which was also conveniently located across from my hotel. For those who are unfamiliar with Michelangelo's work, the Italian sculptor is responsible for creating the artistic masterpiece of the Sistine Chapel's ceiling. Instead of having to travel thousands of miles away to Italy to experience the Sistine Chapel, Michelangelo's work is only a short train ride away via Amtrak. At the Albany Capital Center, you'll not only get the opportunity to get a close-up and prolonged look at the paintings, but you'll also be able to learn about each individual section. Michelangelo's work is on display at the Albany Capital Center from July 29 – Aug. 23, 2021. The exhibit is also a self-guided audio tour, where a historian provides his interpretation of each individual Biblical piece, so make sure to bring your headphones.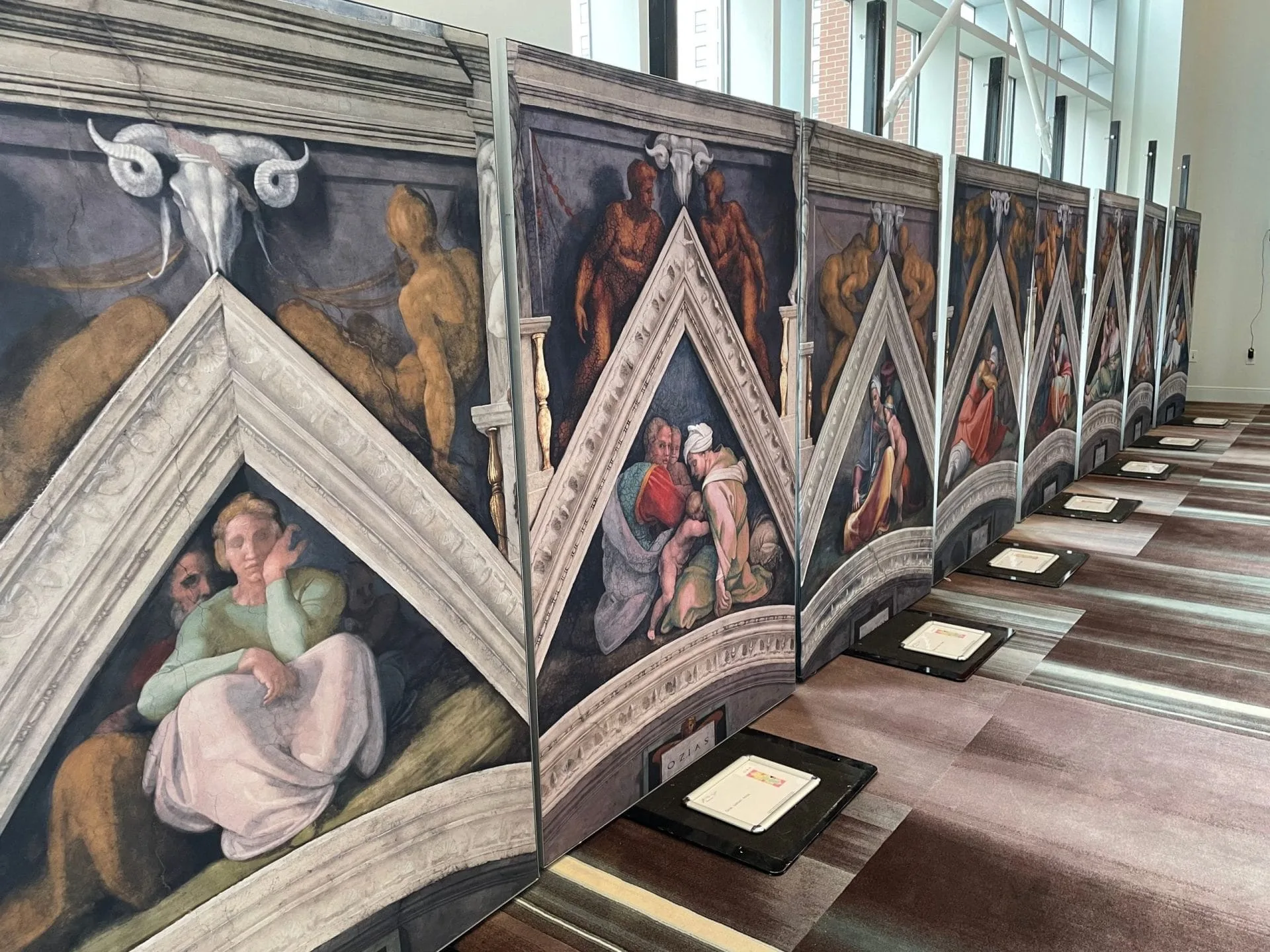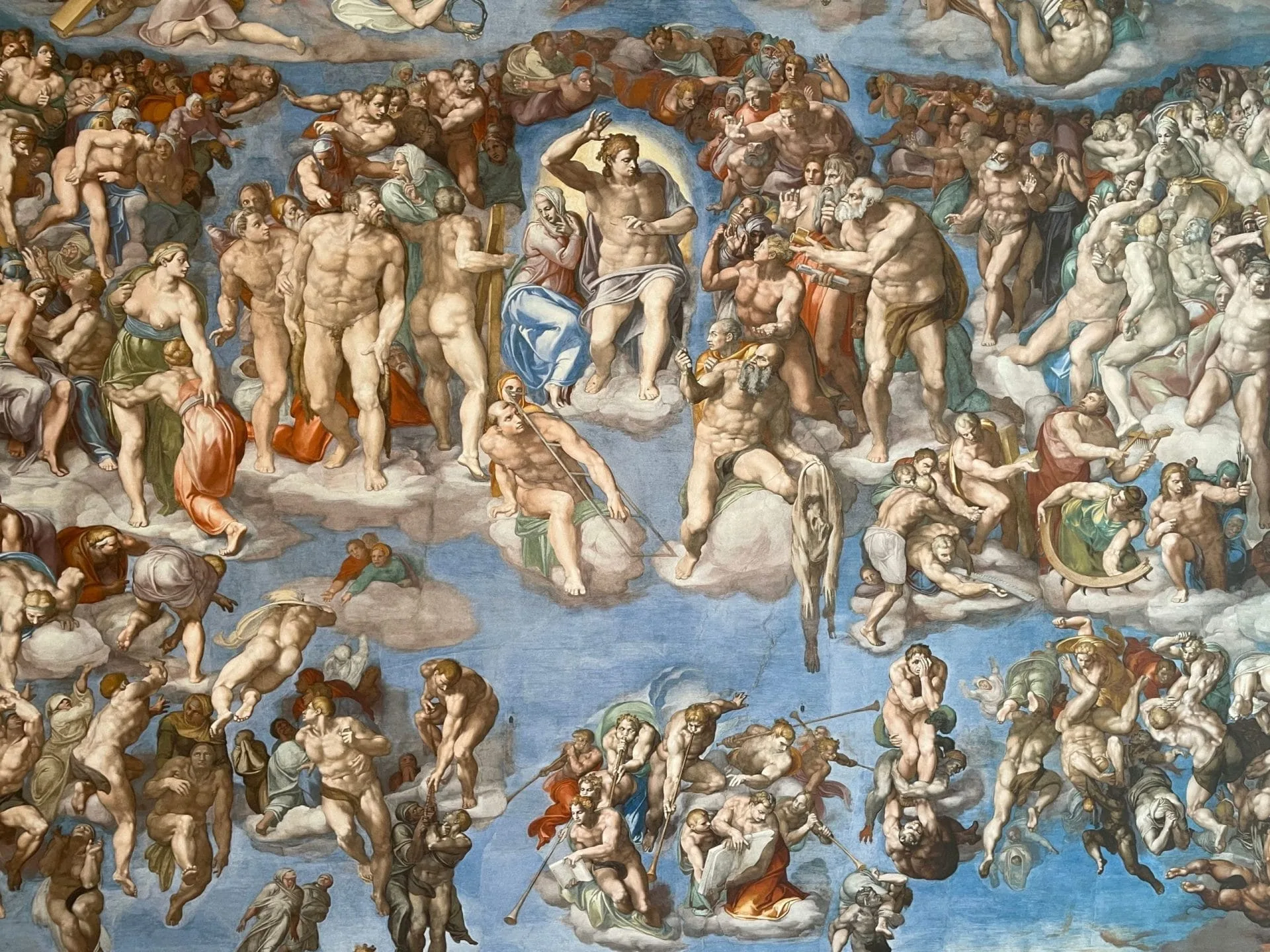 The exhibit was even more beautiful than I could've imagined. I had never been to the Sistine Chapel, so it was a real treat to get this in-depth look into Michelangelo's work. The first room I perused contained podiums displaying Sandro Botticelli's Frescoes, one of which depicts the Last Supper. Opposite of these displays were more of Michelangelo's work which included a QR code to listen in and learn about the work. Another display within this area included a blown-up image of Michelangelo's "Last Judgment" which includes a depiction of both heaven and hell, in which Michelangelo includes a portrait of himself. It was fascinating being able to see the intricate details of these paintings up close and to learn of the historian's interpretations of these paintings.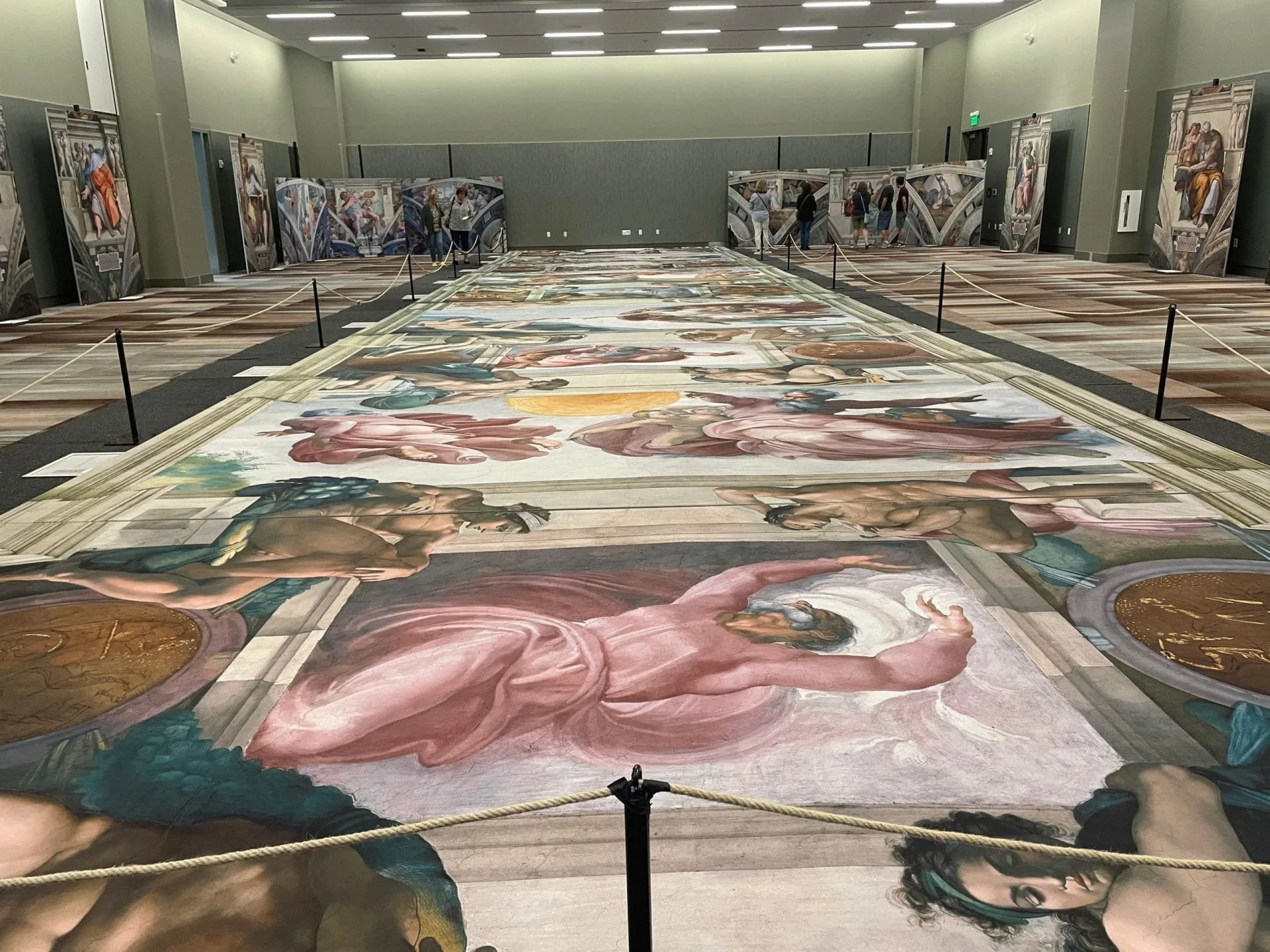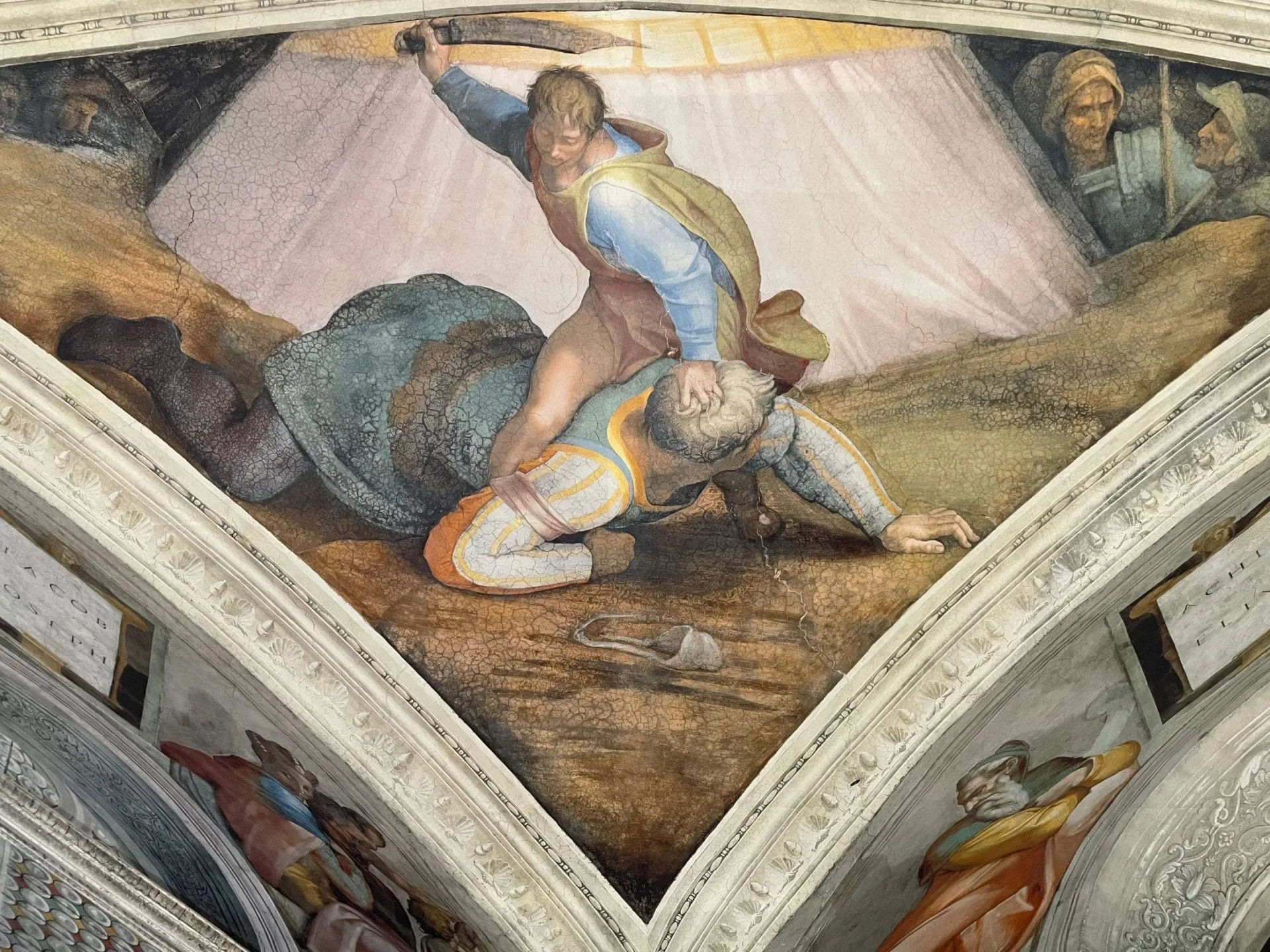 In the next room, the walls were lined with more of Michelangelo's paintings, and the floor was covered in more enlarged high-quality images of the paintings. While listening to the audio tour, I felt like I was walking alongside the Sistine Chapel itself, especially because of the highly detailed quality of the images. While walking through, I was able to learn more about the Biblical story of Adam and Eve, as well as Noah's Ark and David and Goliath. I've heard that visitors are often rushed through the actual Sistine Chapel, which makes the Albany Capital Center's "Michelangelo" that much more special. Not only can you take your time perusing Michelangelo's work, but you're also educated on the meaning of each section.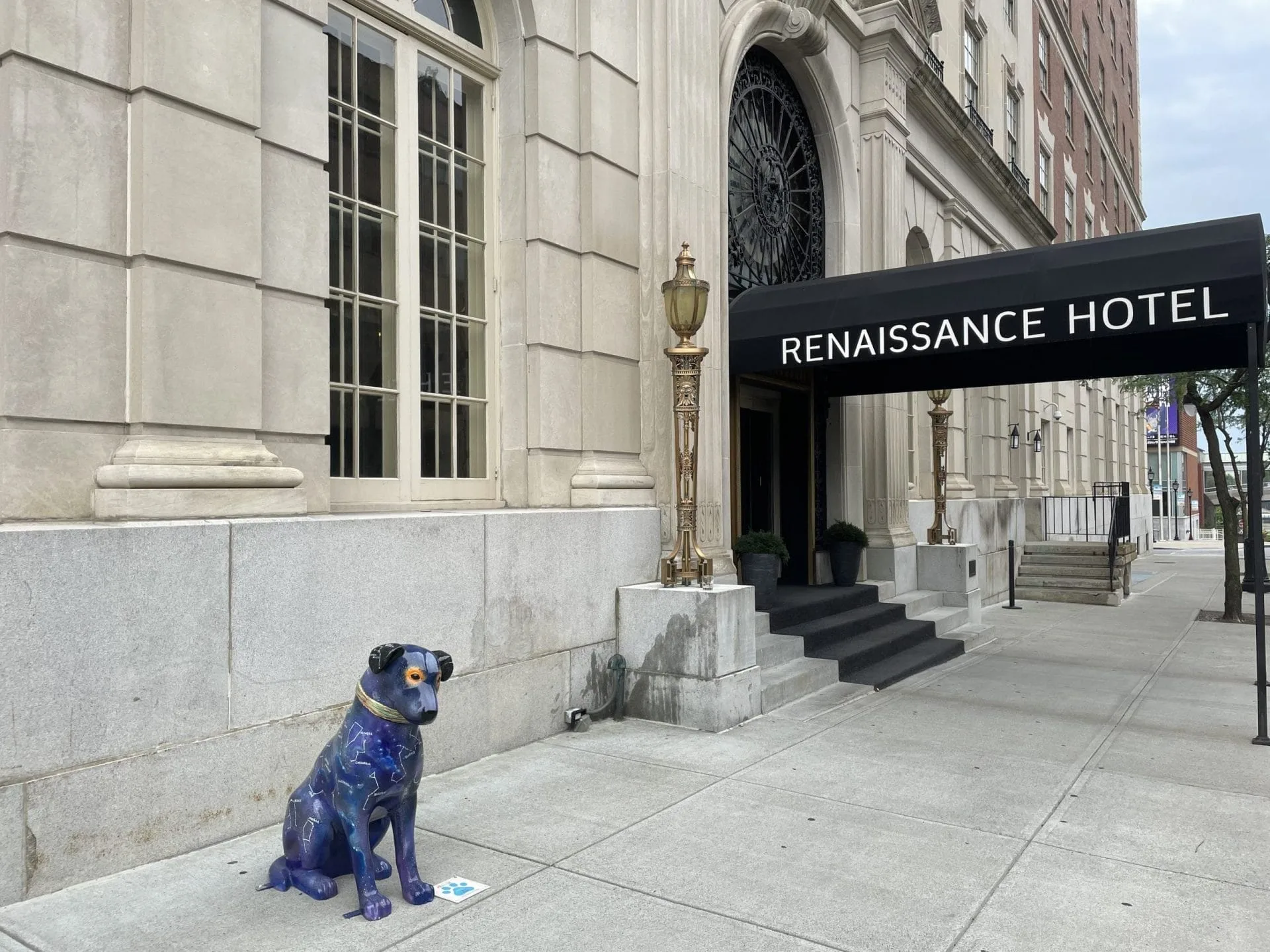 The Renaissance Albany Hotel
After plenty of walking and learning about Michelangelo's work, I had built up an appetite. For lunch, I headed toward my hotel, the Renaissance Albany Hotel. The hotel is strikingly beautiful, it sticks out among the Albany streets and is marked by a dog statue named Nippers, which is part of the "Downtown is Pawsome" walking tour. The ceilings are high and artwork lines the walls. Even in the hotel, I was being greeted by the art of Albany. I was able to get an early check-in and drop my luggage off in my room. After getting off the elevator another famous work of art, an image of Johannes Vermeer's "Girl with a Pearl Earring" juxtaposed the elevators. Unsurprisingly, the room was just as beautiful as the rest of the hotel. I had plenty of space and a view of Albany's cityscape.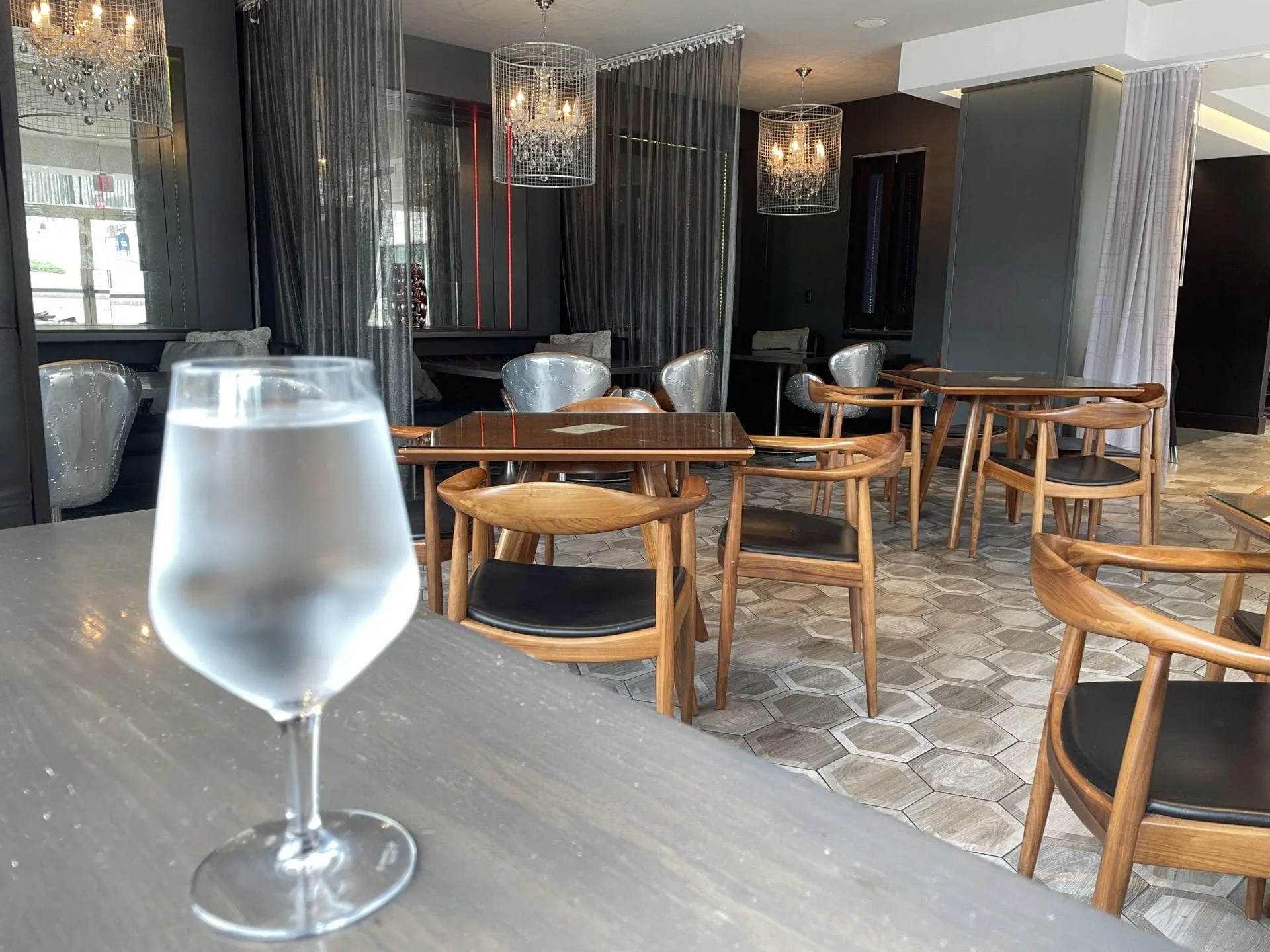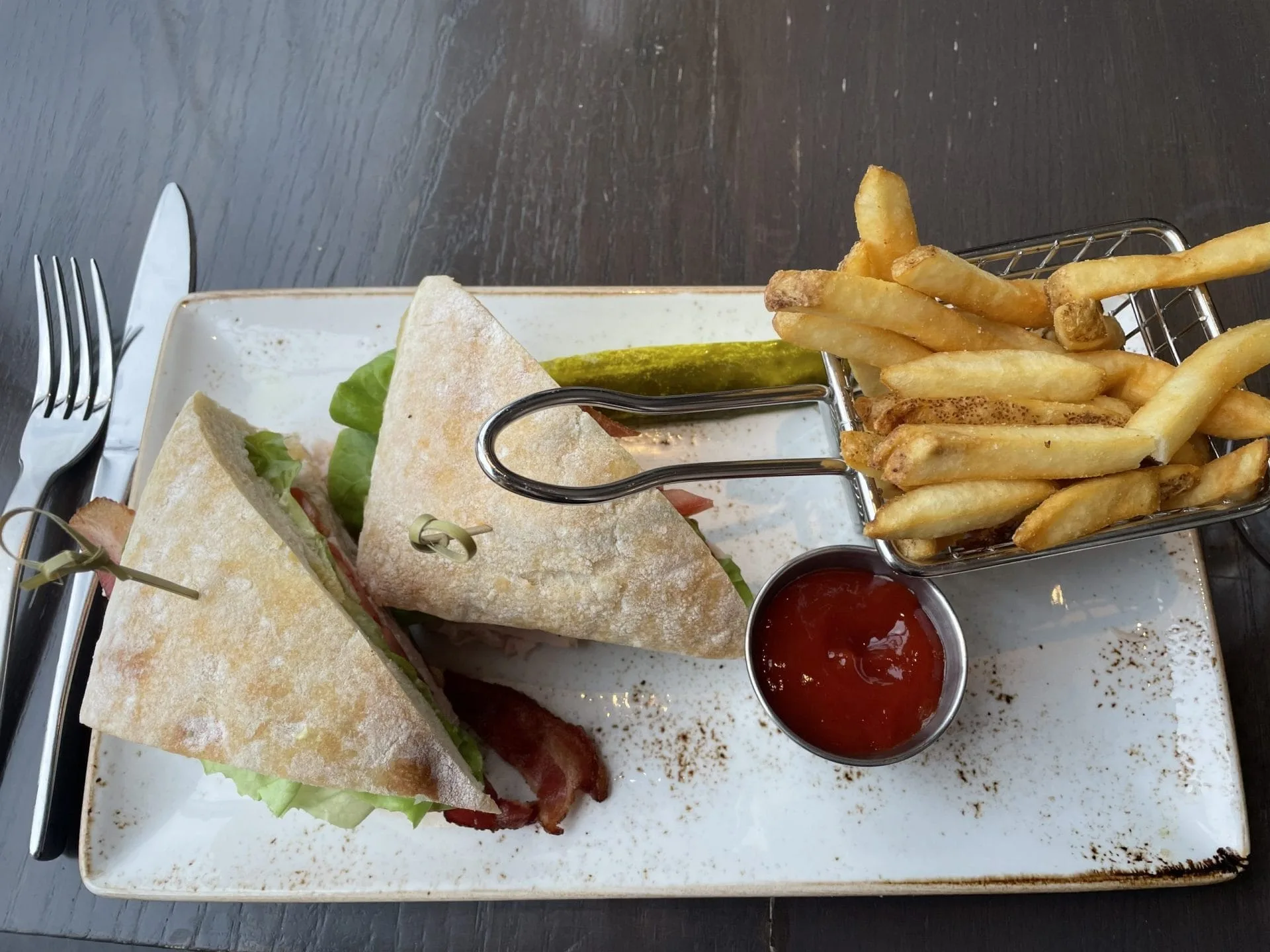 Wellington's
I made my way back down the elevator and into Wellington's. Just like my room and the lobby of the hotel, Wellington's was decorated beautifully, and I quickly could tell that it was a popular destination. I sat in my booth with a view of the New York State Capitol Building and checked out the menu. There were plenty of delicious options to choose from, but eventually, I decided on the Turkey BLT and french fries. Both were delectable and satisfying, which helped prepare me for the next stop on my journey, the Empire State Plaza.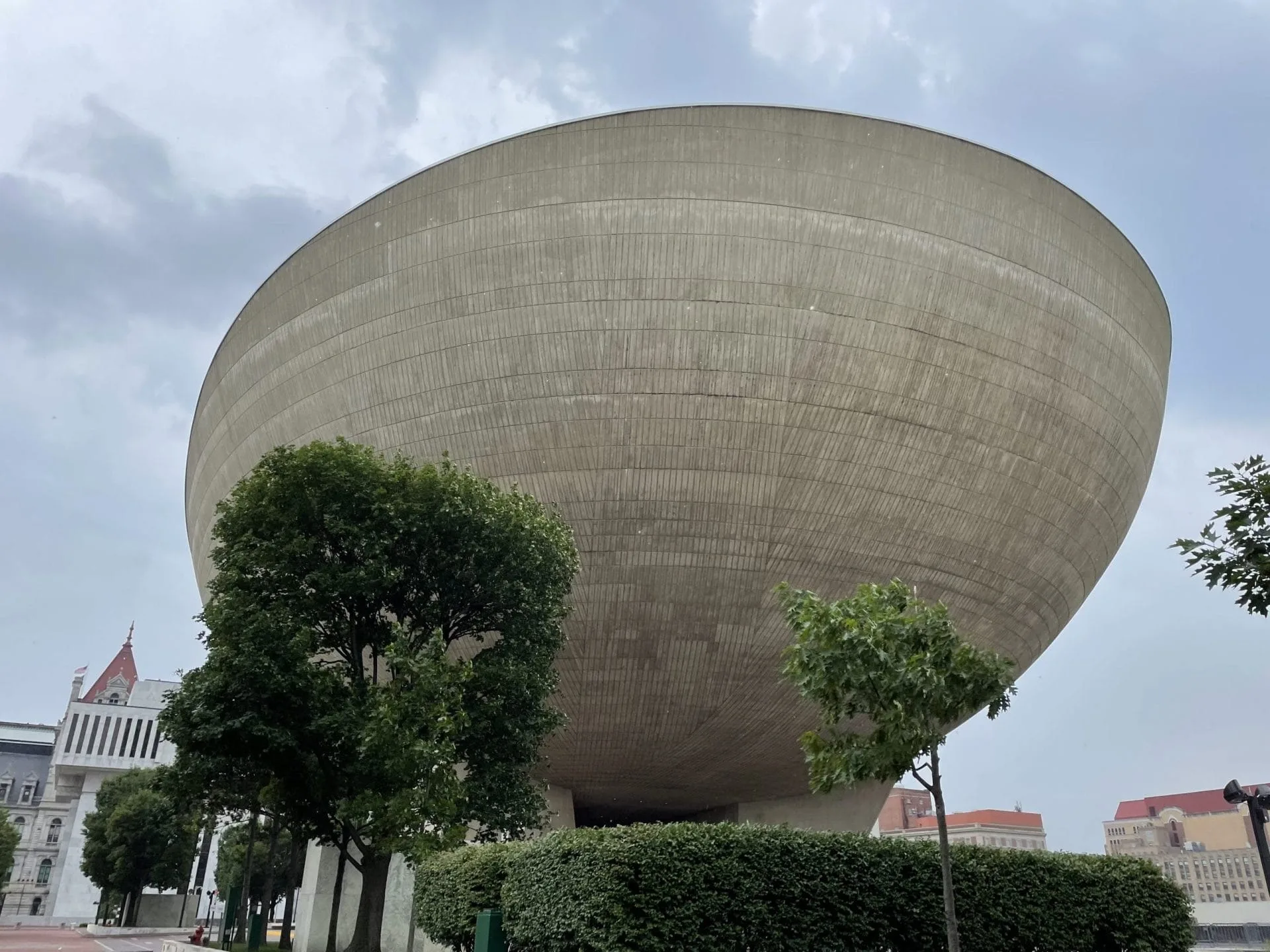 Empire State Plaza
I had only seen the Empire State Plaza briefly before but didn't have a chance to immerse myself in all of its beauty. It was an easy and quick walk over as I walked down Swan Street alongside the marble building of its same name. The plaza is marked by the famous theater, The Egg, a uniquely shaped structure that's hard to miss. The exterior of The Egg is an attraction within itself and was also where I was meeting my tour guide, Kathleen.
Kathleen provided me with an incredibly informative and in-depth tour of the Plaza. Little had I known, the Empire State Plaza is its own hub for artwork. Aside from the architectural beauty of The Egg, the New York State Museum has its own collection and the grounds of the Plaza are filled with sculptures. Although there was plenty to look at above the ground, like the New York State Capitol Building and the sculptures that adorned the plaza, there was even more underground. Former Vice President and former Governor of New York, Nelson Rockefeller had a substantial impact on Albany and the Empire State Plaza.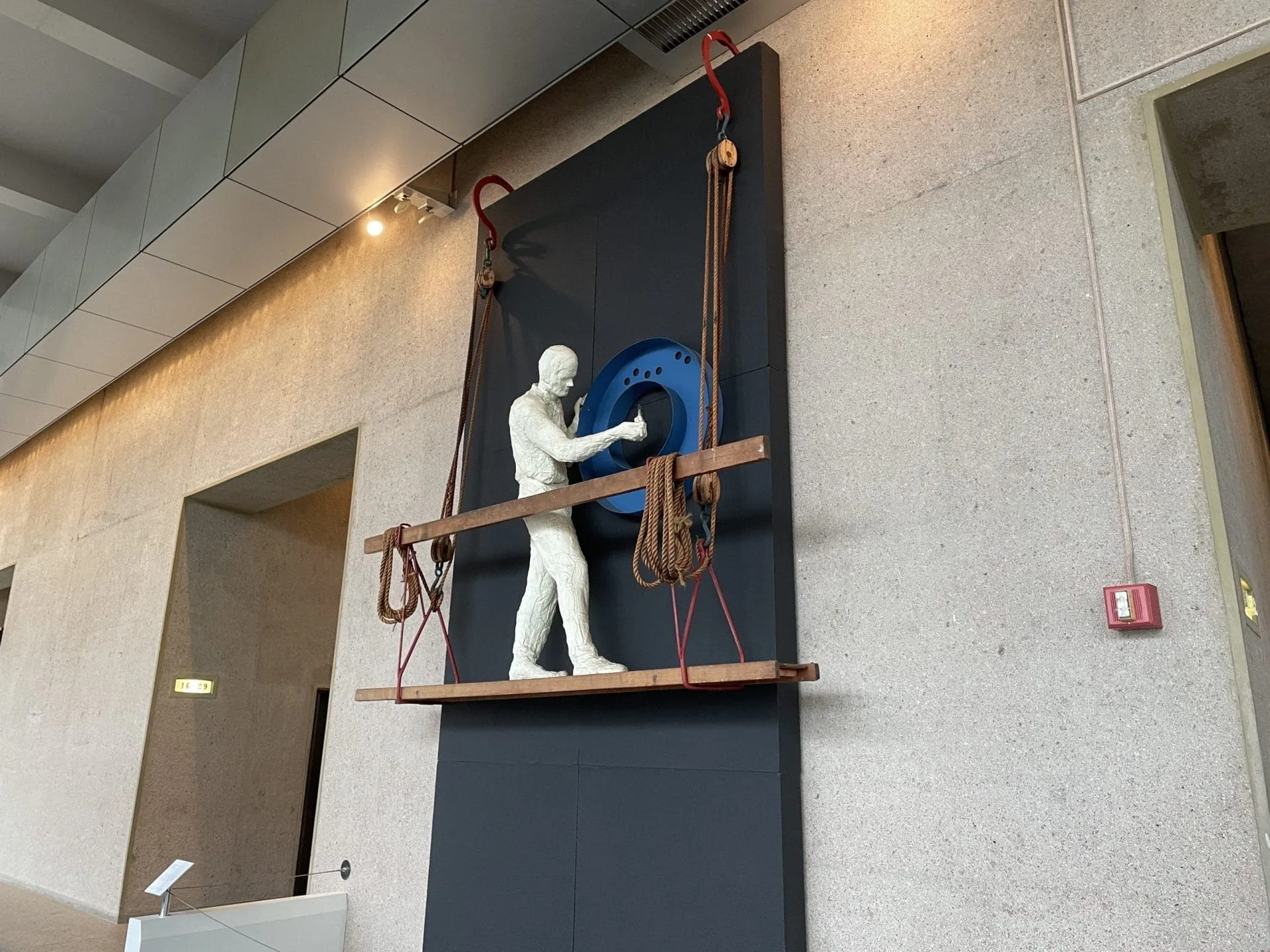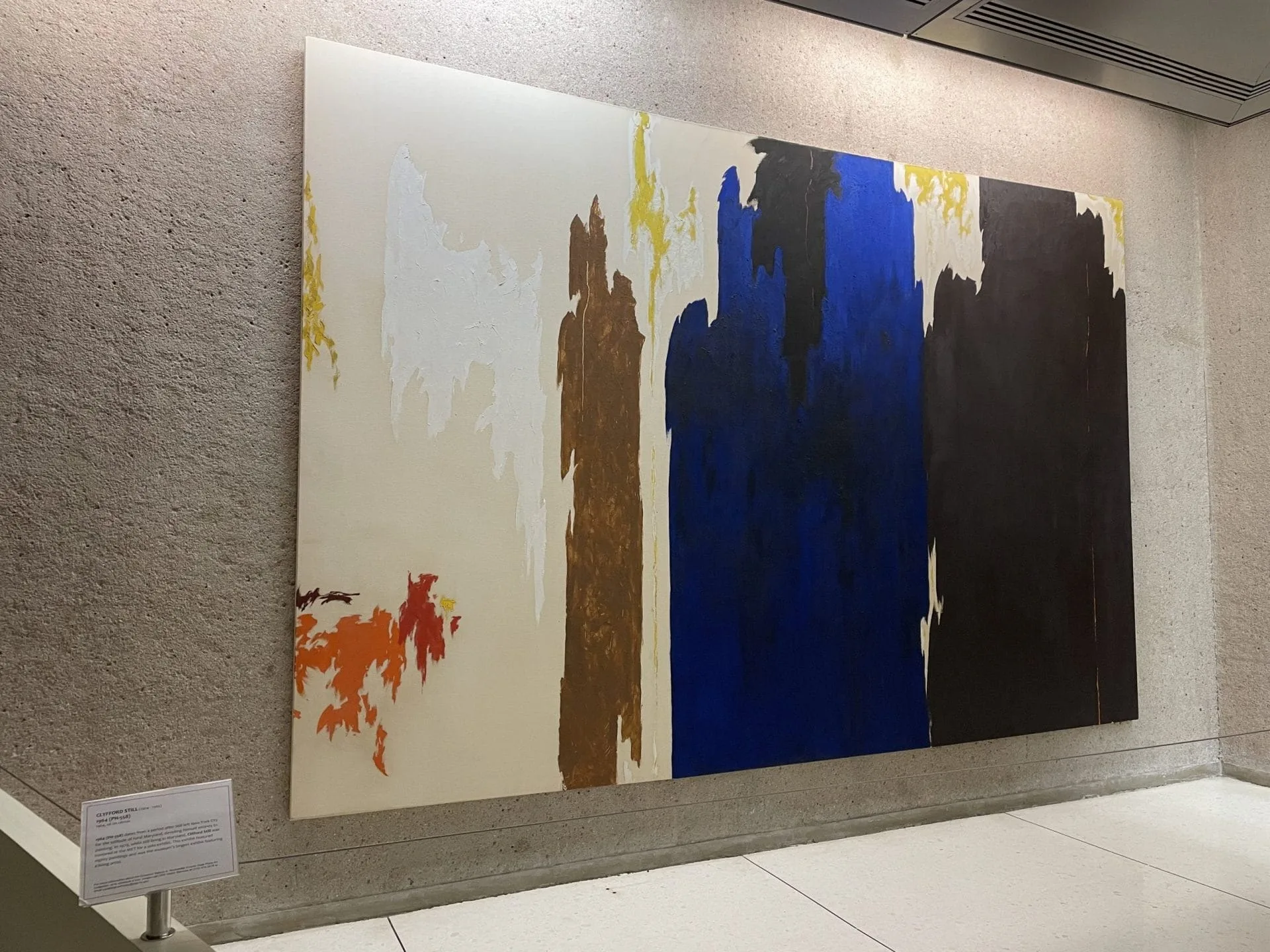 Corning Tower
The Corning Tower, which may not look it from its exterior, houses much of Nelson Rockefeller's personal art collection. Even the floor we entered from the Plaza was filled with sculptures from the likes of popular artists like George Segal. Descending the Corning Tower were works of famous artists like Jackson Pollock, Joan Mitchell and Helen Frankenthaler. Many of the paintings we viewed were examples of Post War paintings, Abstract Expressionism and Gestural work. It was crazy to me that all of this beautiful artwork that you'd often find in large museums like the Metropolitan Museum of Art could be found right here in Albany for free.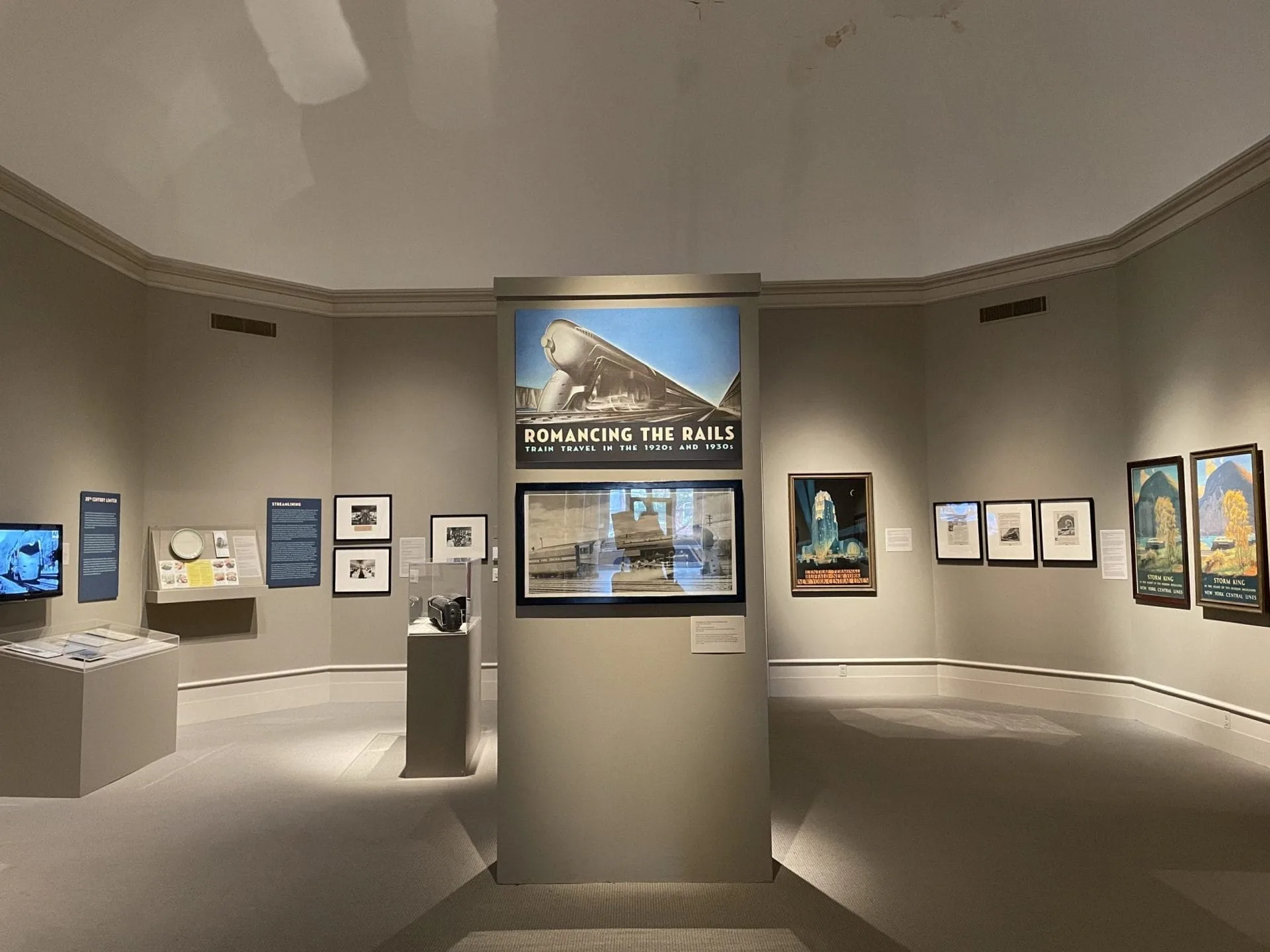 Albany Institute of History and Art
The next stop on my artistic Albany tour was the Albany Institute of History and Art. Luckily for me, I was visiting during the perfect time. The Institute's new "Romancing the Rails" exhibit was on display, and what better way to experience my trip by train than by learning about the vehicles that got me to Albany. The exhibit was filled with fascinating information regarding trains and railroads. In the rooms were a collection of model trains, engaging historical videos and informative posters. It was interesting to learn about the great impact the 1920s and 30s had on the railroads and the romantic way the rails were perceived. My personal favorite part of the exhibit was seeing all of the train posters throughout the years that featured different parts of New York, like the Adirondacks and New York City.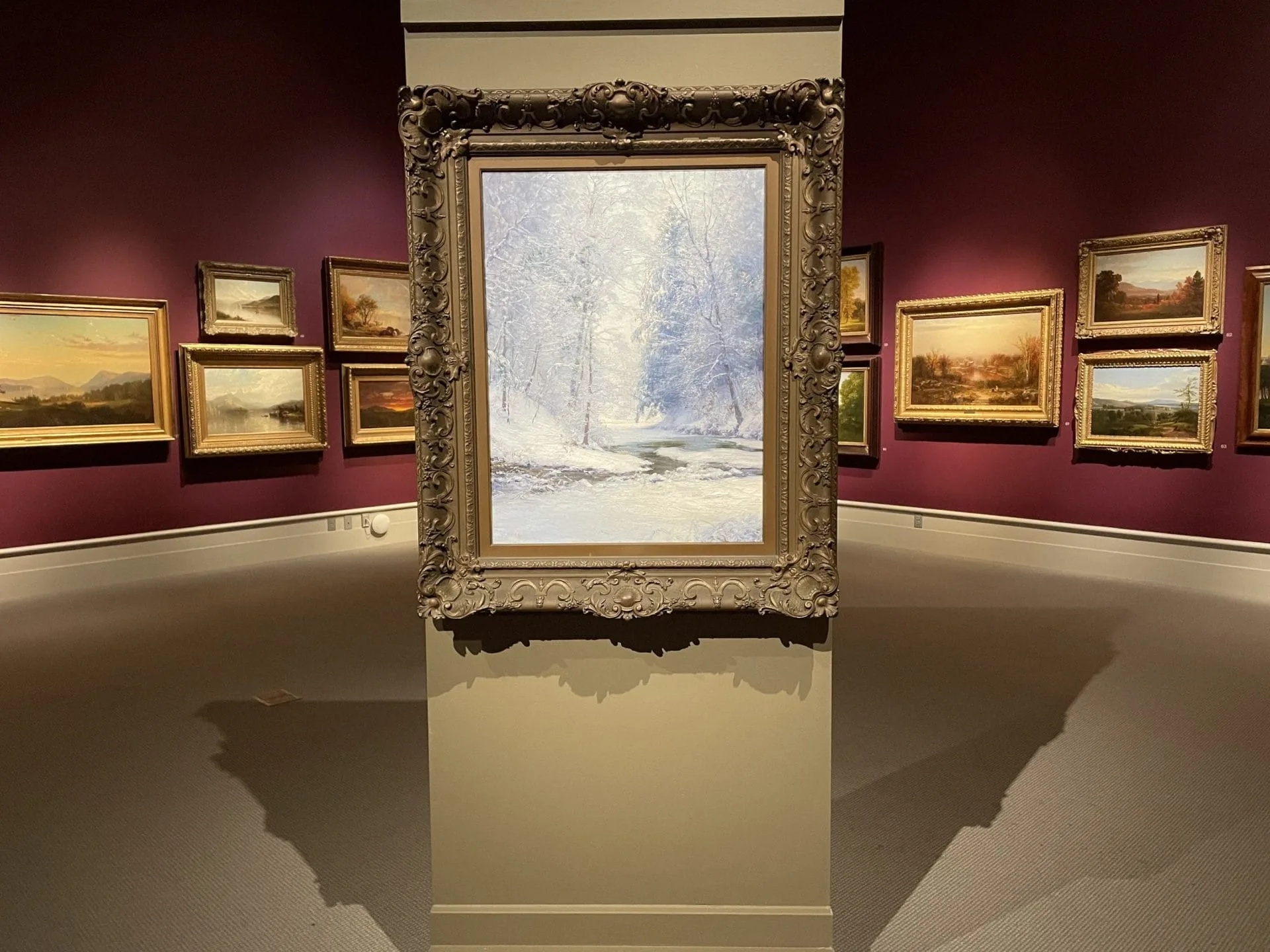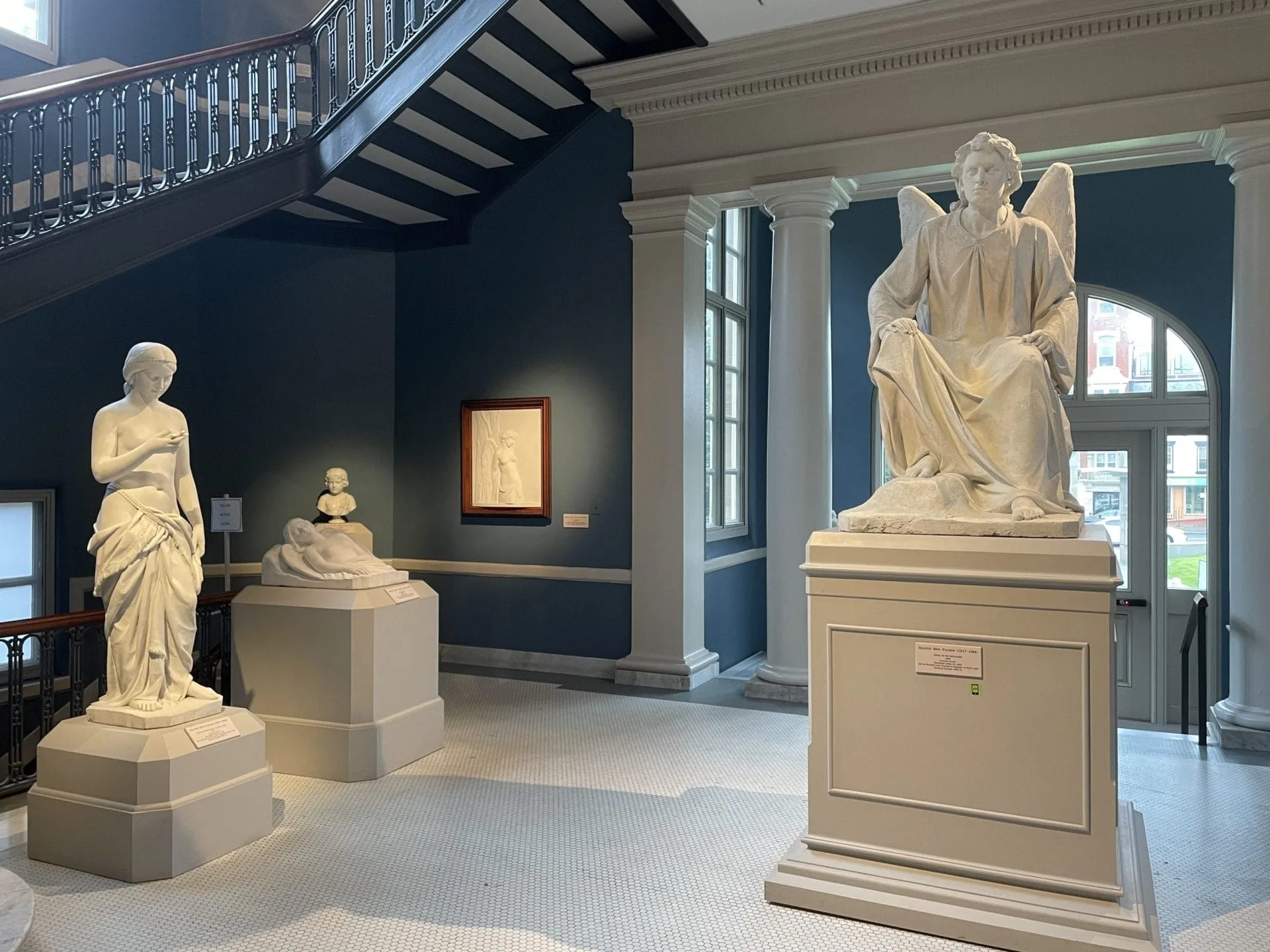 After exploring the "Romancing the Rails" exhibit, I wandered throughout the rest of the Institute. There were plenty of exhibits to learn from and admire like the Erastus Dow Palmer collection of statues and the Egyptian exhibit that housed mummies and ancient artifacts. My favorite collection of the Institute was the Hudson River School paintings. This room was large and its walls were adorned with beautifully intricate work. These paintings depict natural scenery and are incredibly detailed. I felt as if I were walking through each season.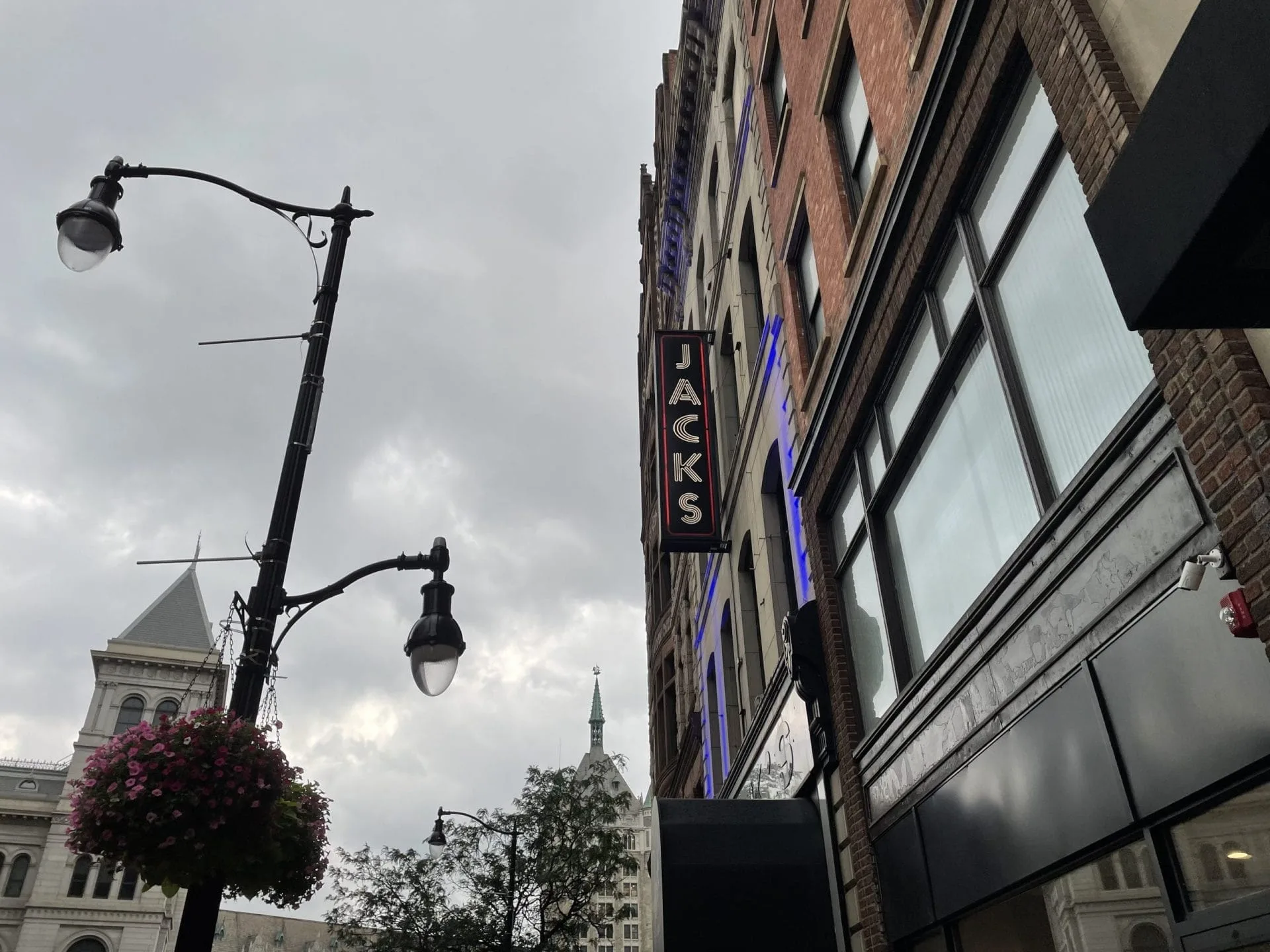 Jack's Oyster House
After a long day of witnessing artistic masterpieces, I was ready to embark on a different artistic endeavor, culinary. Dating back to 1913, Jack's Oyster House is among the oldest restaurants in the city. It's renowned for its delicious menu items and stands out among other eateries. It even has a street named after it! After experiencing Wellington's I knew Jack's Oyster House would be yet another fantastic restaurant in Albany. And, I was right.
I love seafood and was excited to try their oysters. I opted for an order of the Oysters Rockefeller to start and I was not disappointed. I've tried my fair share of oyster dishes, including Oysters Rockefeller, but Jack's Oyster House-style Rockefeller was something I had yet to experience. With crispy fried onions, Mascarpone Creamed Spinach, Cherrywood Lardons and Allemand Parmesan Gratin, this Oysters Rockefeller was the most unique I've tried, and it was well worth it.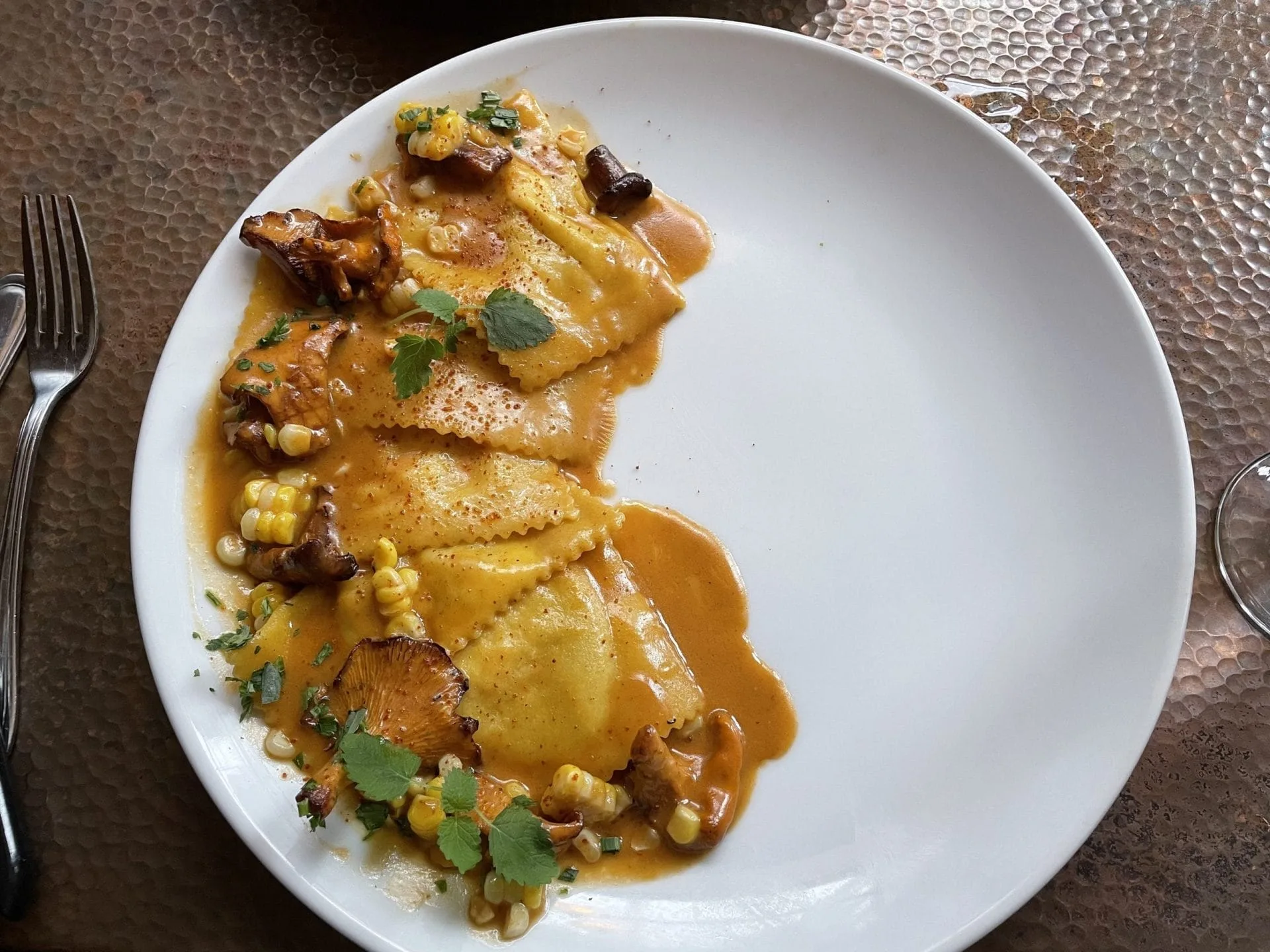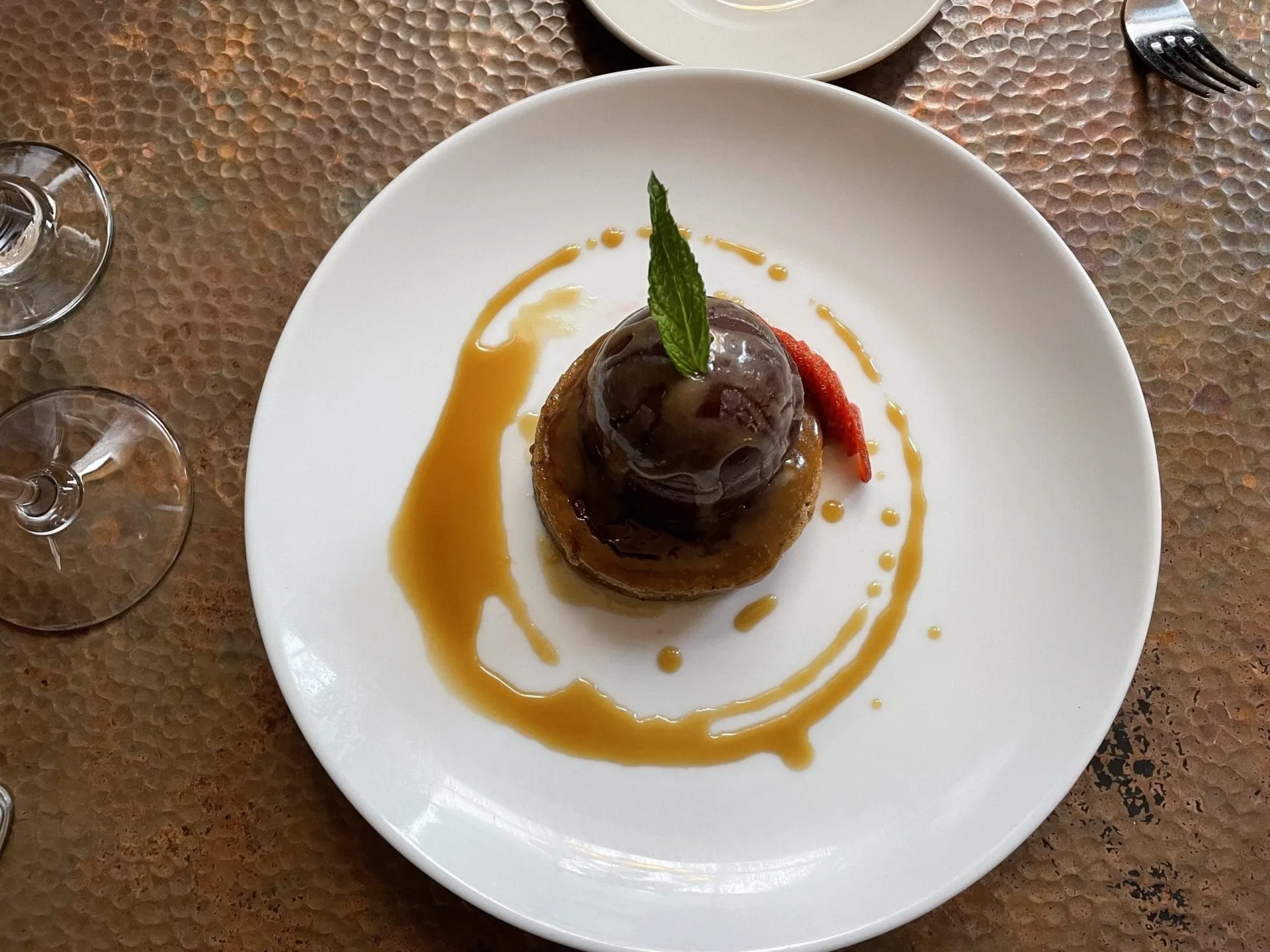 After finishing my appetizer, I ordered the Lobster Agnolotti for my entree, which was decorated in a delectable sauce and accompanied by bits of corn and mushrooms. The meal was delicious and left me with just enough room for dessert. I ordered the Banoffee Bombe, and just like everything else I tried at Jack's, I was amazed.
Nine Pin Cider Works
Not ready to end my night just yet, I decided to visit Albany's Warehouse District for after-dinner drinks. Nine Pin Cider Works was only a short Uber ride over. Immediately upon arriving at Nine Pin, I could feel the welcoming ambiance of this open space. The menu at Nine Pin is long, and because I'm a bit indecisive when ordering drinks, I took the easy route and ordered a sample platter of each cider. My favorite among the ciders were the Peach Tea and Cider Rose, but they were all delicious, even for a cocktail drinker like myself. Once finished at Nine Pin, I took an Uber back to the hotel for a comfortable sleep, excited for the next day.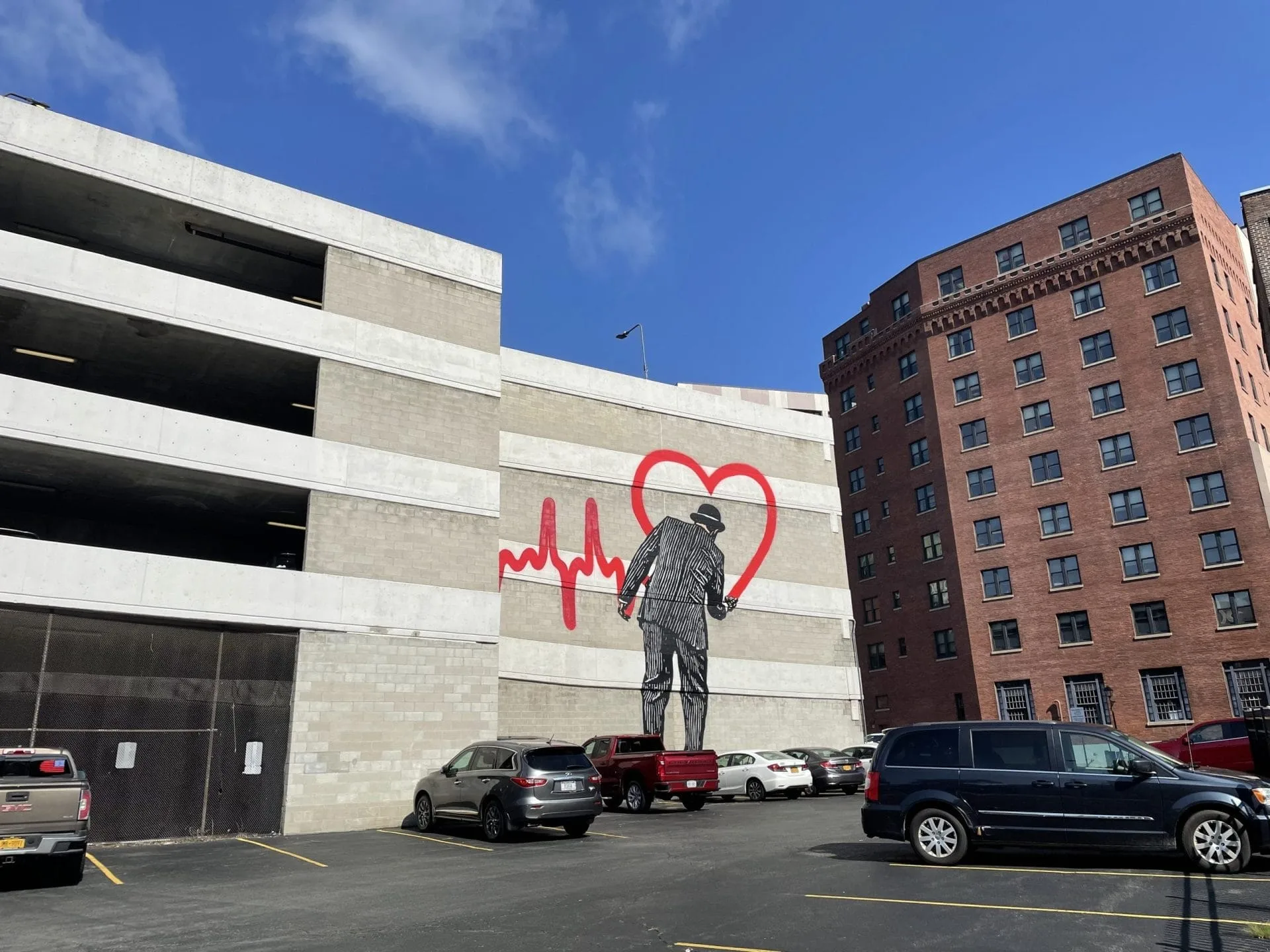 Capital Walls Murals
Once I woke up the next morning, I ordered breakfast from Wellington's to the room before embarking on my next journey. After I finished my takeout breakfast, I made my way over to the Albany Center Gallery to meet my tour guide, Tony Iadicicco, the Executive Director. My tour was early, so I made sure to grab a delicious coffee from Stacks Espresso Bar next door before entering the gallery. Although my time within the Albany Center Gallery was brief, I took note of some of the art along the walls. The current exhibit at the Albany Center Gallery called "Seen," runs from Aug. 6-31, 2021, and highlights experiences that shape identities of race, gender and sexuality. After taking a quick tour of the gallery, we headed out on our tour of the Capital Walls Murals.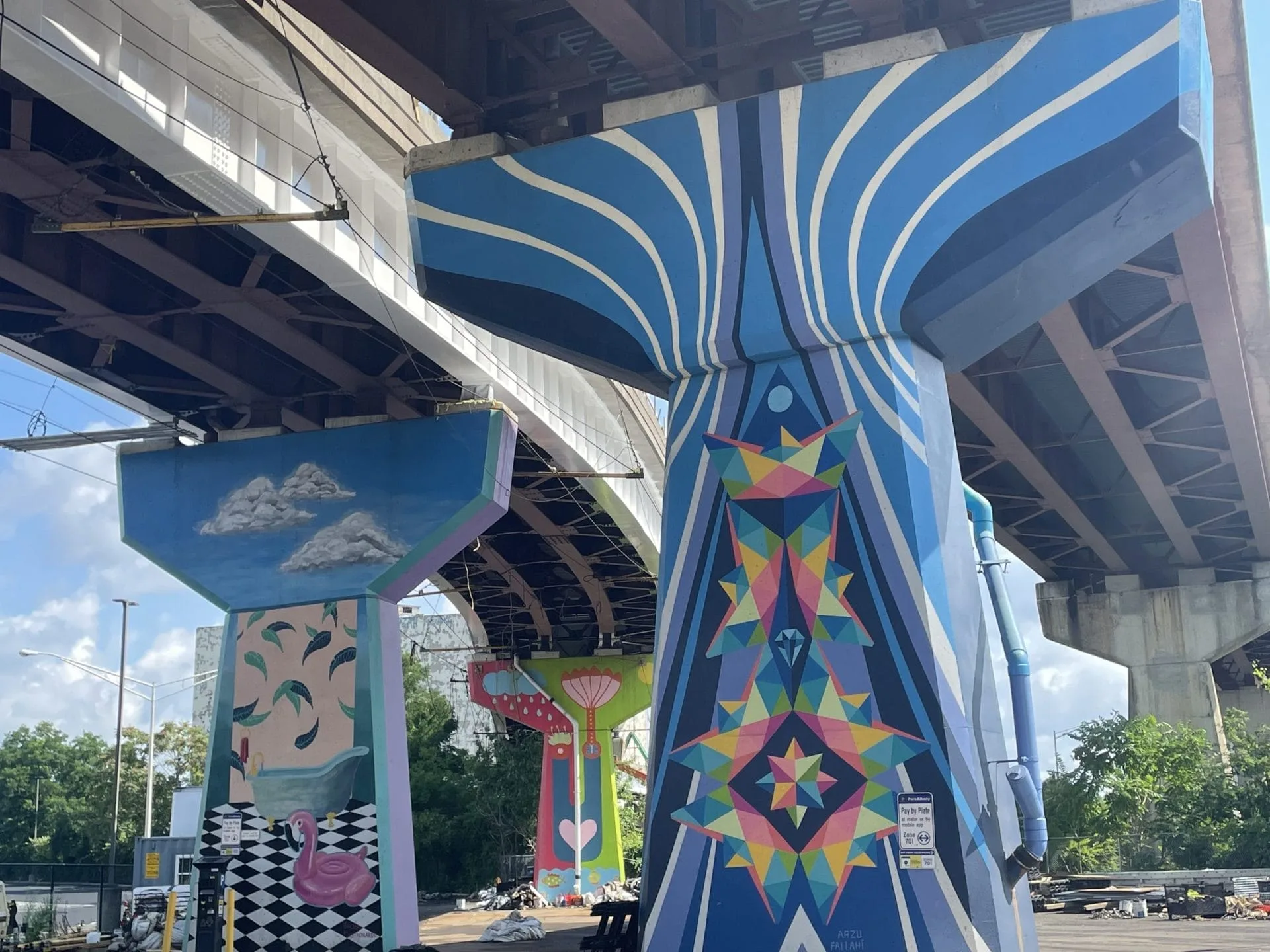 The Capital Walls Murals are striking wall art throughout the city that Albany Center Gallery, Albany Barn and Albany Parking Authority come together to create. On our tour throughout Albany, Tony showed me a variety of artistic works in collaboration with the gallery. From Open Door Galleries, which are literally doors within doors to decorative Free Food Fridges, Albany is filled with little "hidden gems" as Tony would call them. Also on our trip was the oldest building in Albany, the Van Ostrande-Radliff House, and Albany's oldest park, Liberty Park.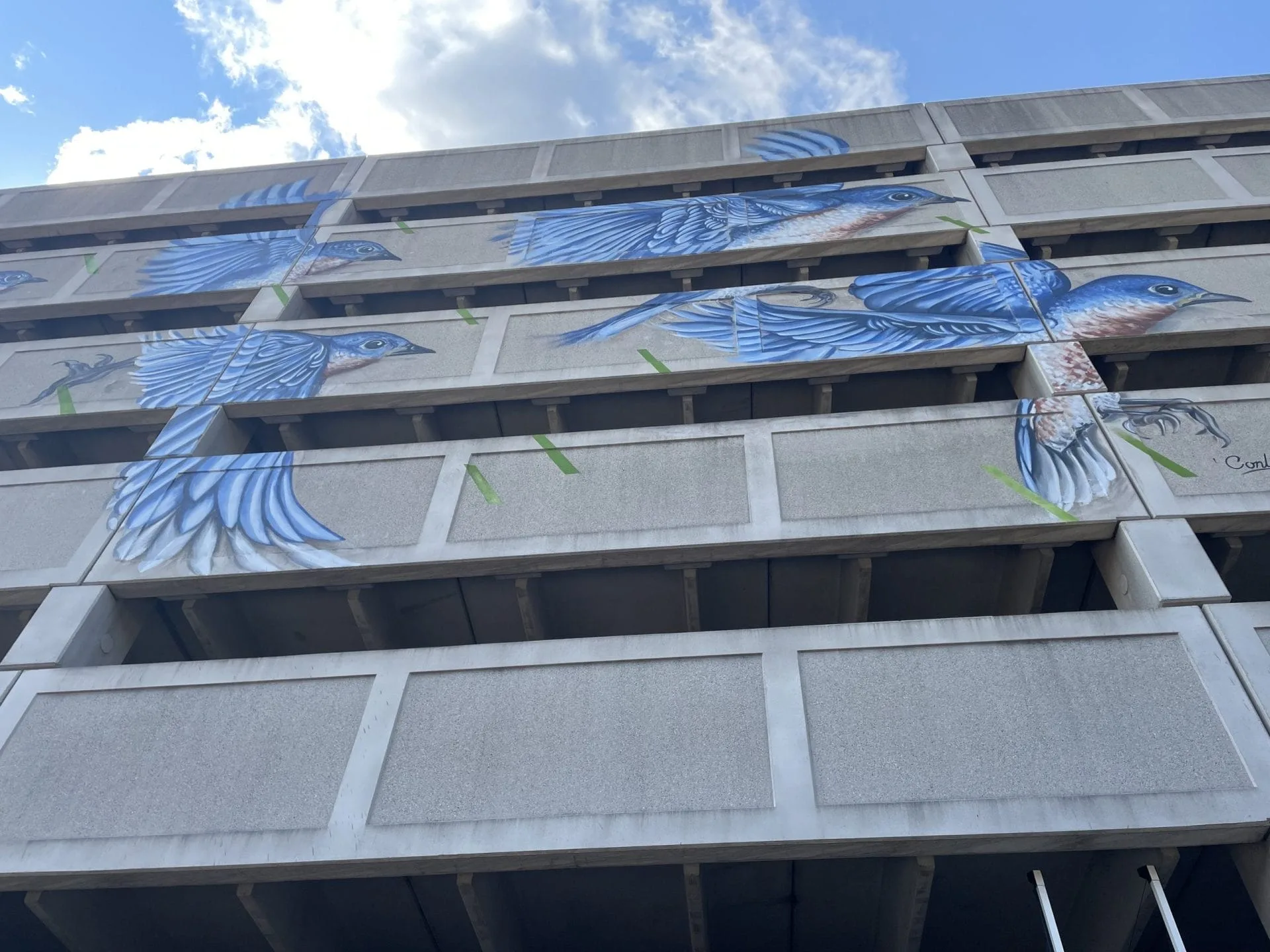 Considering all of the murals throughout the city, Albany is practically a giant canvas. The murals prove this as they are plentiful, and each is equally beautiful and unique. Many of the Capital Walls Murals are reflective of the building or area they are located in, and each mural tells its own special story. One mural, for example, titled "Bluebirds" by Michael Conlin is located on the Quackenbush Parking Garage and can be seen from highway I-787. Just as you drive into Albany, the bluebirds follow you in. Another mural titled, "The River That Flows in Two Directions" by Rachel Baxter is located on the I-787 retaining wall and tells a story of the Hudson River, which can be found beyond the highway.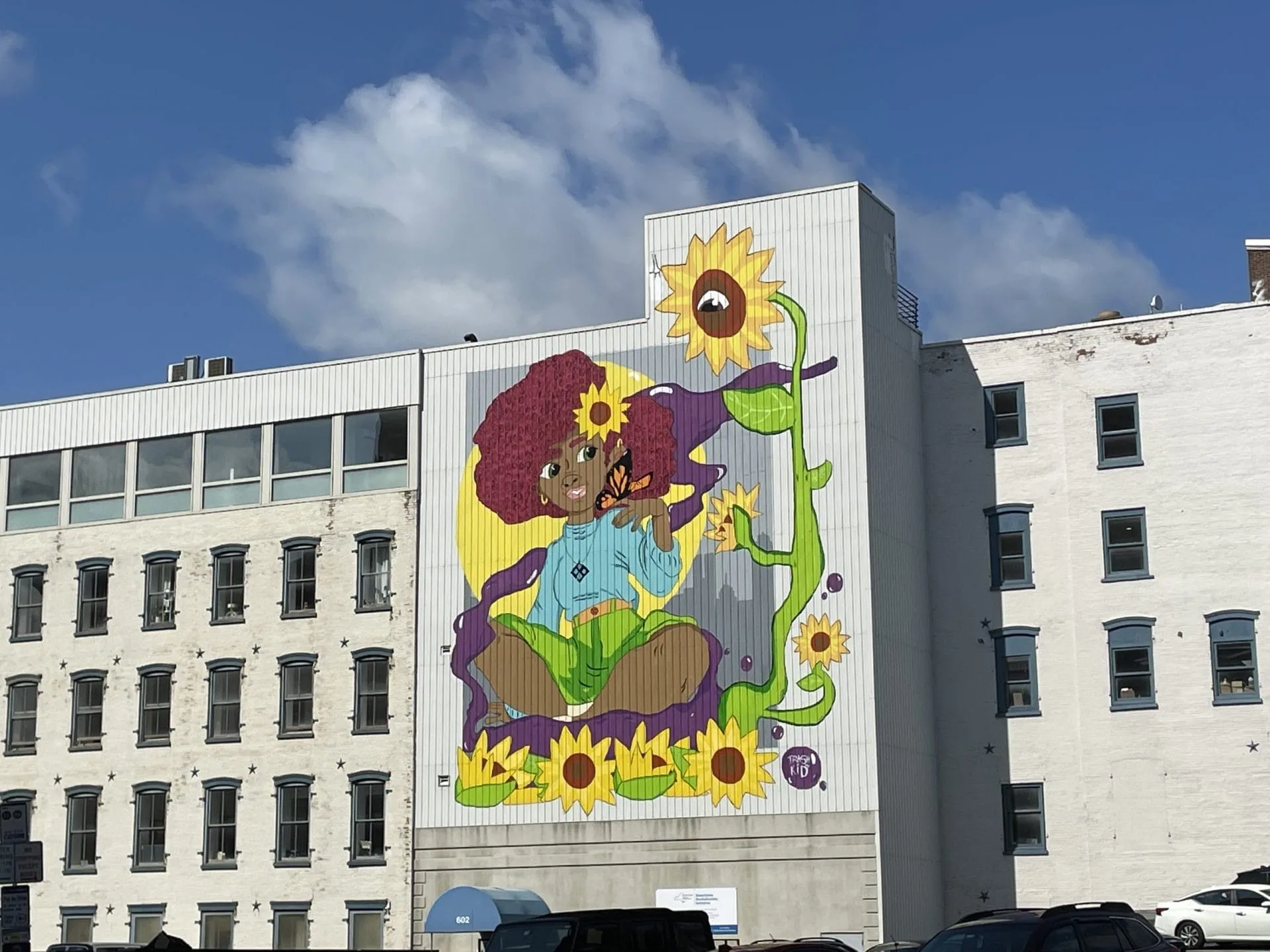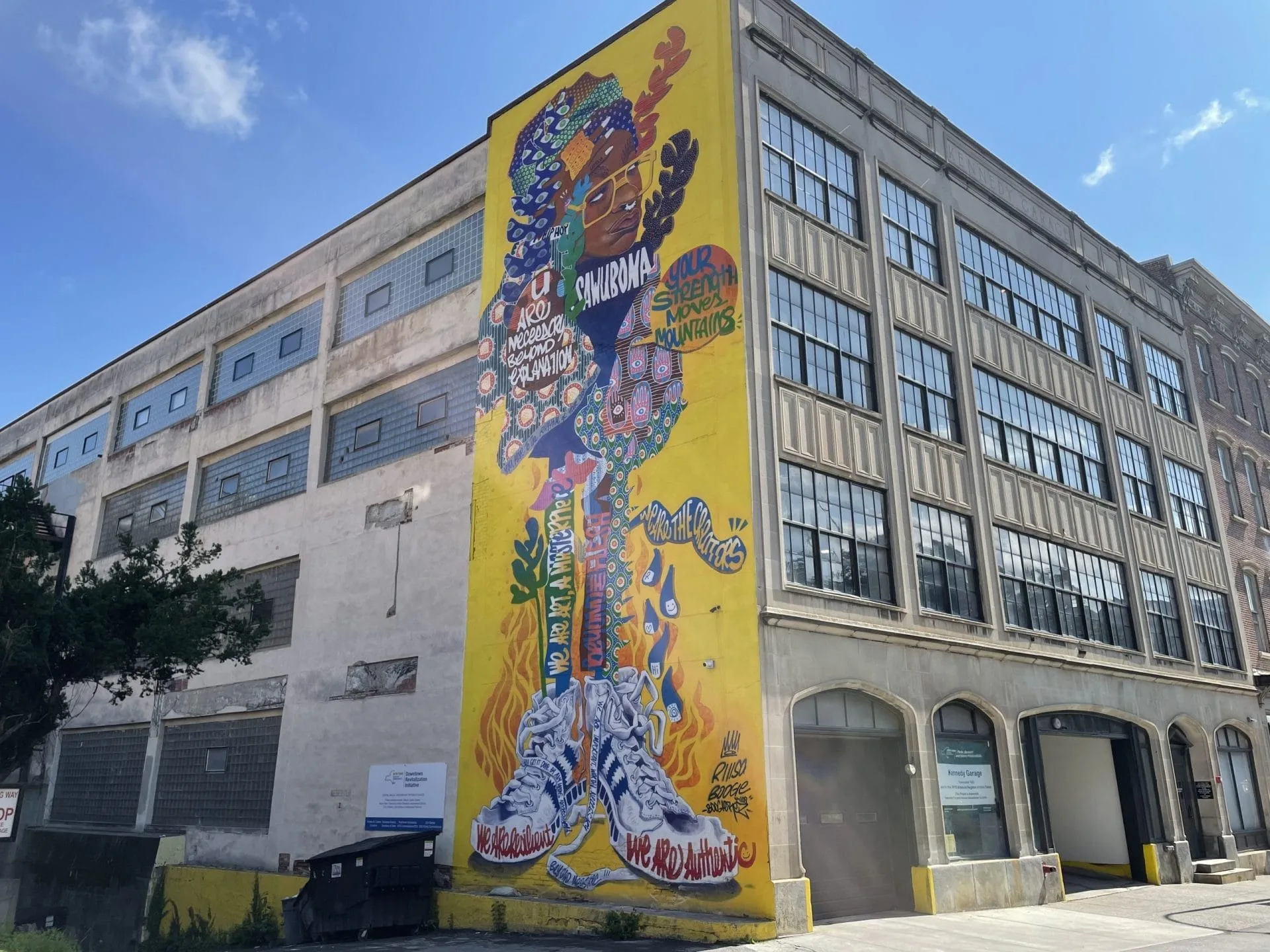 My personal favorite murals were "Sawubona" by BoogieREZ and "Escape to Nature Where Peace Awaits" by Trashkid Art. "Sawubona" could be found on 45 Columbia Street standing tall and easily visible. This particular abstract piece signals visibility, connection and culture. "Escape to Nature Where Peace Awaits" is also hard to miss on 39 Columbia Street. The mural's story revolves around self-love in nature.
Iron Gate Café
After walking around Albany and experiencing the Capital Walls Murals I was ready for brunch before I headed back to Long Island. On my way to the hotel, I took in the sights of State Street. I checked out of the lovely Renaissance Albany Hotel and departed toward Iron Gate Café. I made sure to get a good last look at the buildings lining the street like the New York State Capitol Building and the Grecian-looking State Education Building. Finally, I arrived at the Iron Gate Café. The entrance of the café featured a gorgeous vine-covered gate with whimsical outdoor seating beyond it.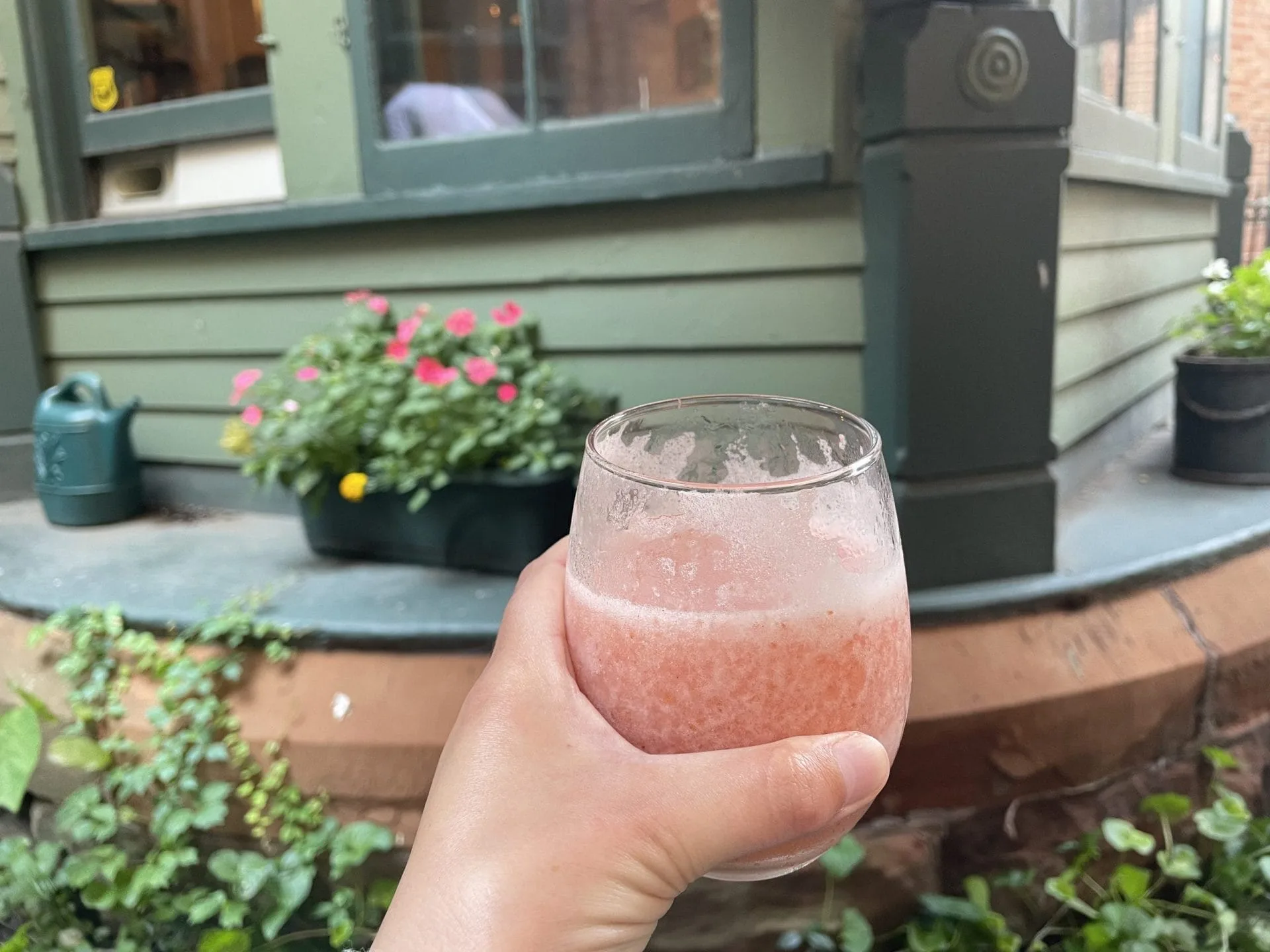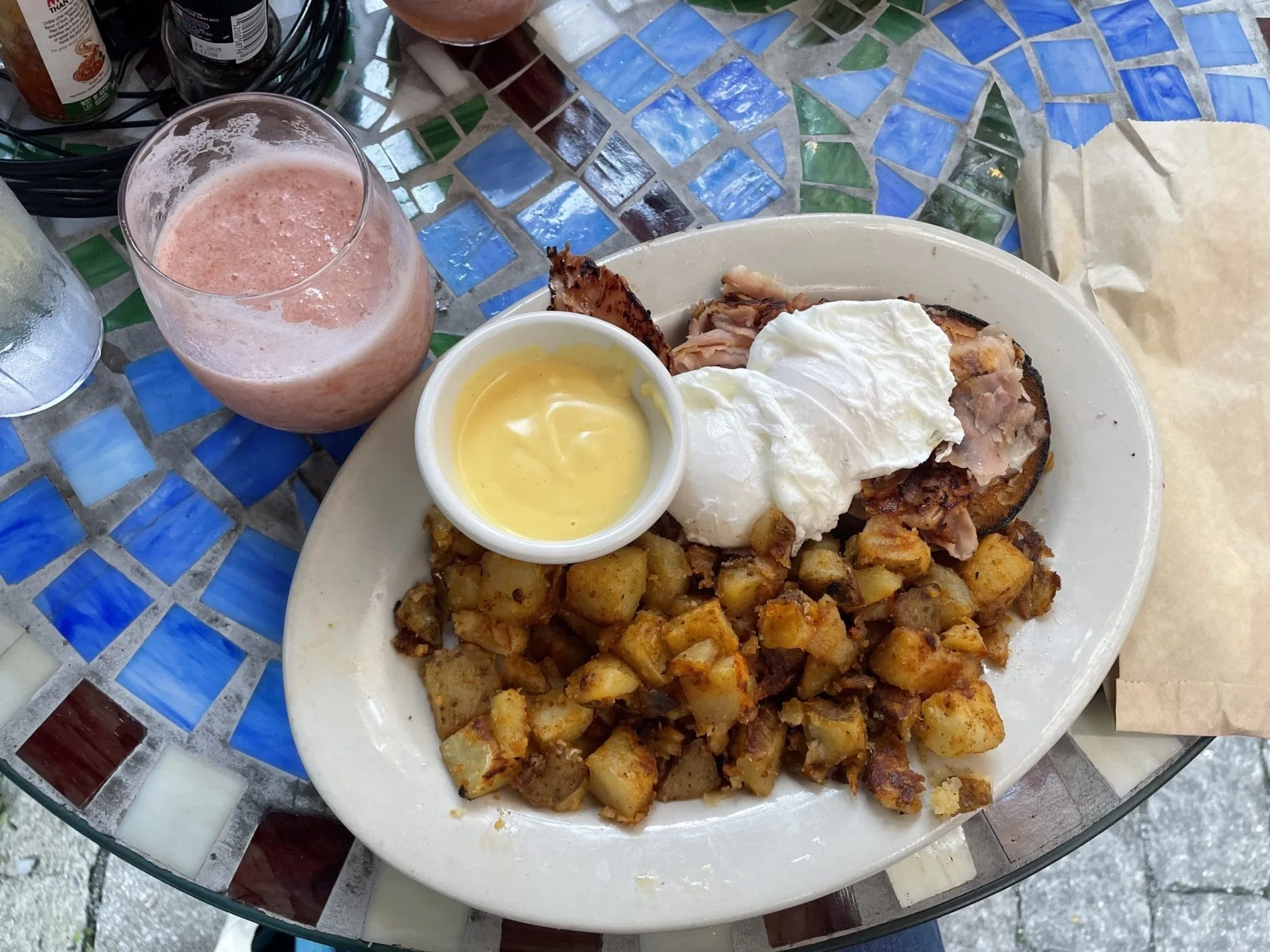 After walking in the sun, I worked up a sweat and ordered a refreshing frozen drink with fresh strawberries, lemonade and champagne called the "Endless Summer." Since it was still brunch time, I ordered "The Iron Gate," an Eggs Benedict served with homefries and an enticing Pepper Jack hollandaise sauce. This meal was easily among the best Eggs Benedicts I've ever had.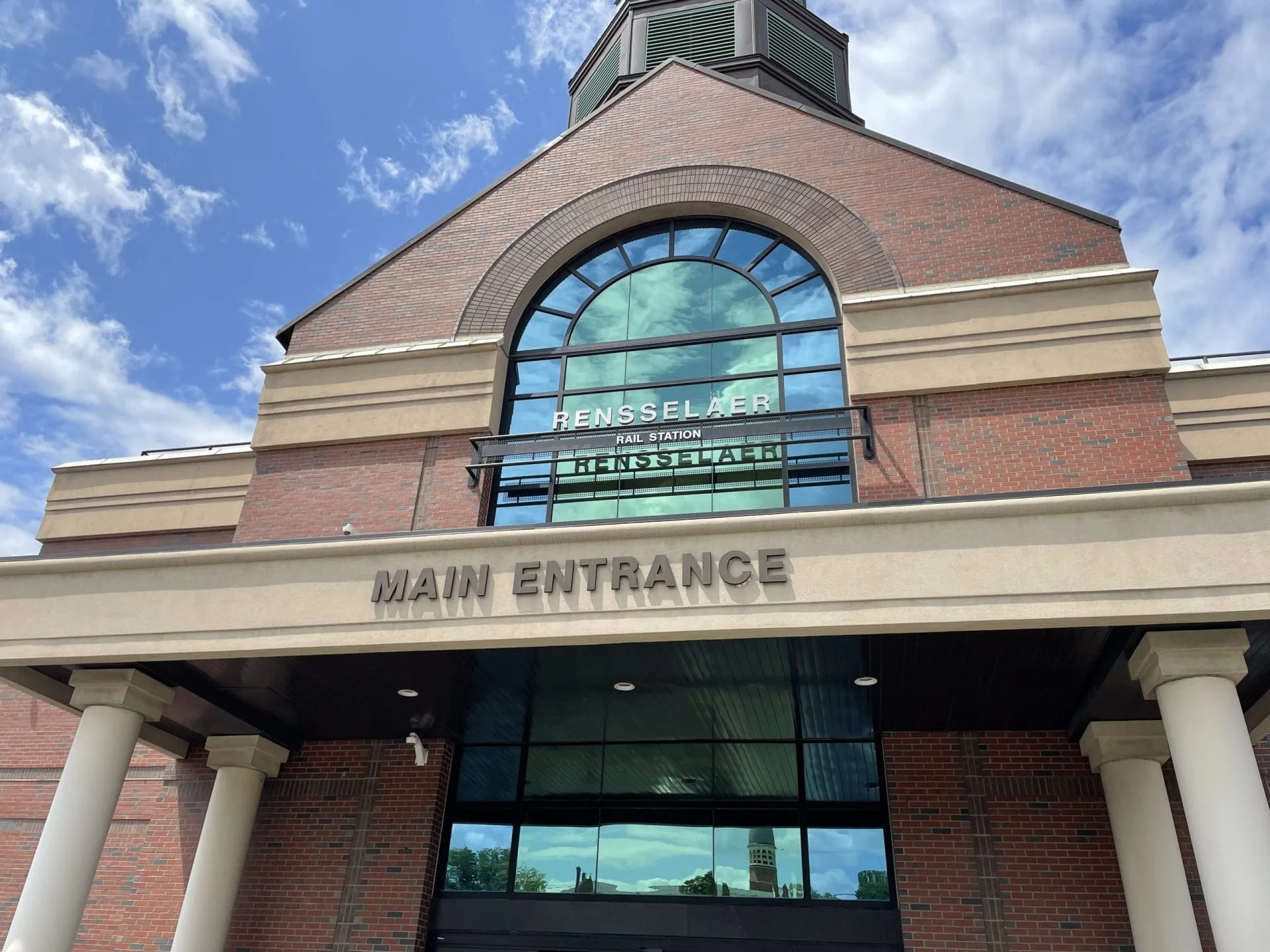 Heading Home
I finished my amazing meal and prepared for my journey back to Long Island. I ordered an Uber and made my way to Albany-Rensselaer Station. I hopped onto Train 284 and relaxed until I arrived back at Moynihan Train Hall.
Albany is a beautiful city, and there's no wonder why it's our state's Capitol. The streets are lined with unforgettable artistic beauty and culture. No matter where you're traveling from, you'll need to make your way to Albany and experience all of its artistic wonders.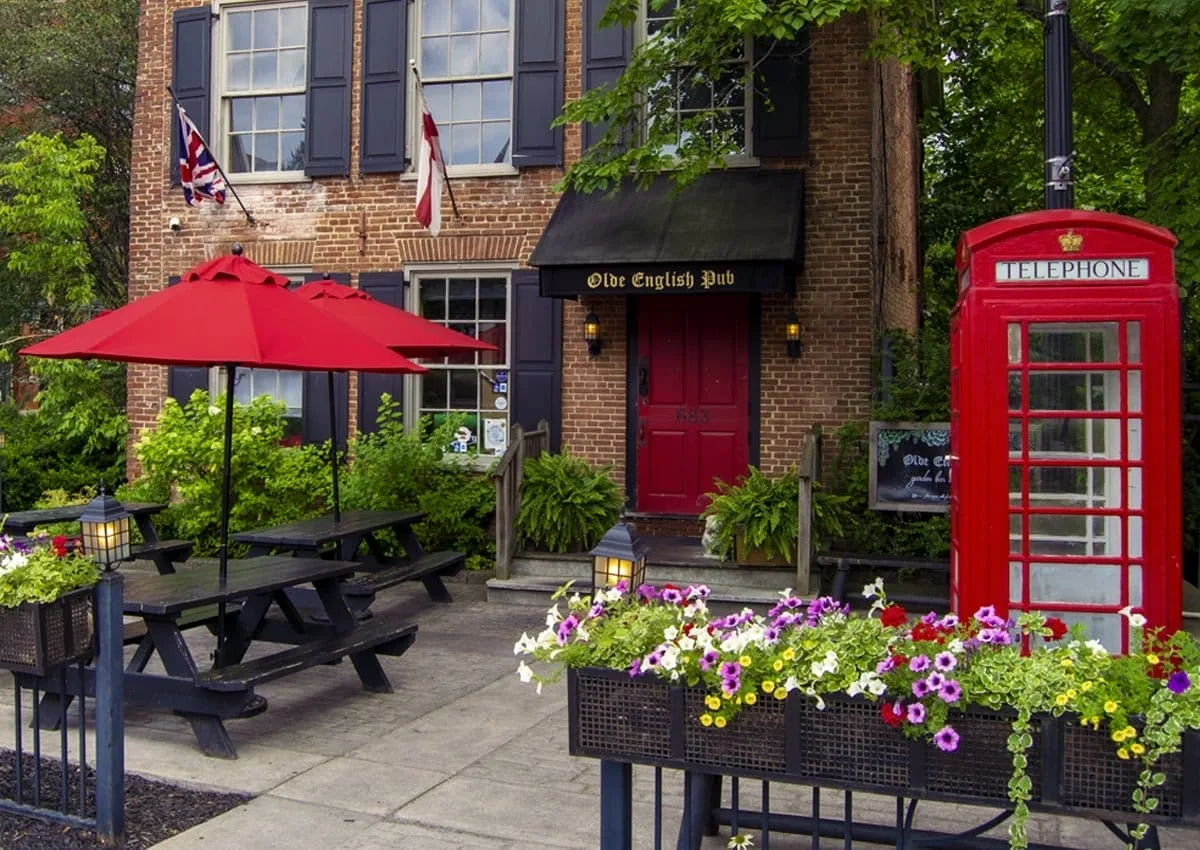 Other Places Worth Visiting
Restaurants
Stacks Espresso Bar
Looking to stay caffeinated during your trip? Stacks Espresso Bar is a delicious way to start your day and is conveniently located next to the Albany Center Gallery.
The Olde English Pub
Otherwise known as the Quackenbush House, the Olde English Pub was built in 1736. This famous restaurant boasts a beautiful garden and photos of the Quackenbush family.
Albany Distilling Bar & Bottle Shop
Another artistic spot that you should head over to if you're looking for a nice cold beverage. The Albany Distilling Bar & Bottle Shop serves handcrafted cocktails and a lovely mural.
Druthers Brewing Company
Looking for amazing food and brews? Druthers Brewing Company can be found in Albany, Saratoga Springs and Schenectady, making it the perfect restaurant to visit whether you're staying in Albany or taking a side trip.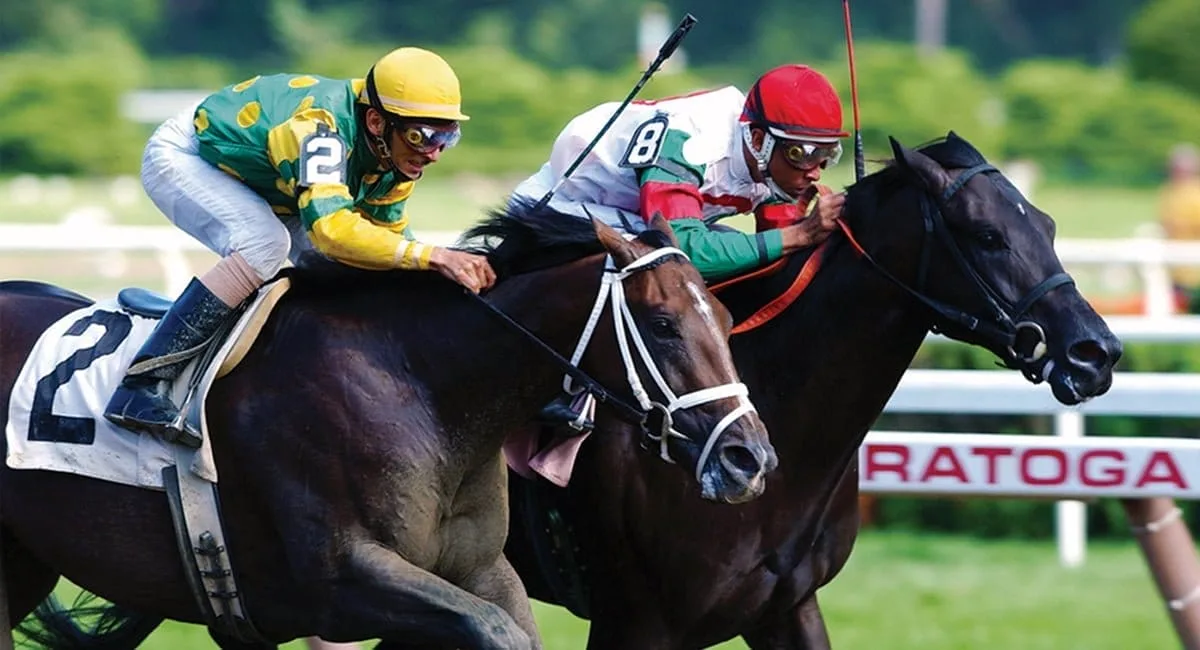 Attractions
Saratoga Race Course
The Saratoga Race Course is a side trip worth experiencing. Visit Saratoga Springs to witness Thoroughbred horse racing, dining and more.
Washington Park
Looking for some outdoor fun while in Albany? Head over to Washington Park for tennis, basketball, a playground and so much more!
Museum of Innovation and Science
Take a side trip to Schenectady to visit the Museum of Innovation and Science. Perfect for children and families, the museum has a planetarium, interactive exhibitions and educational programming.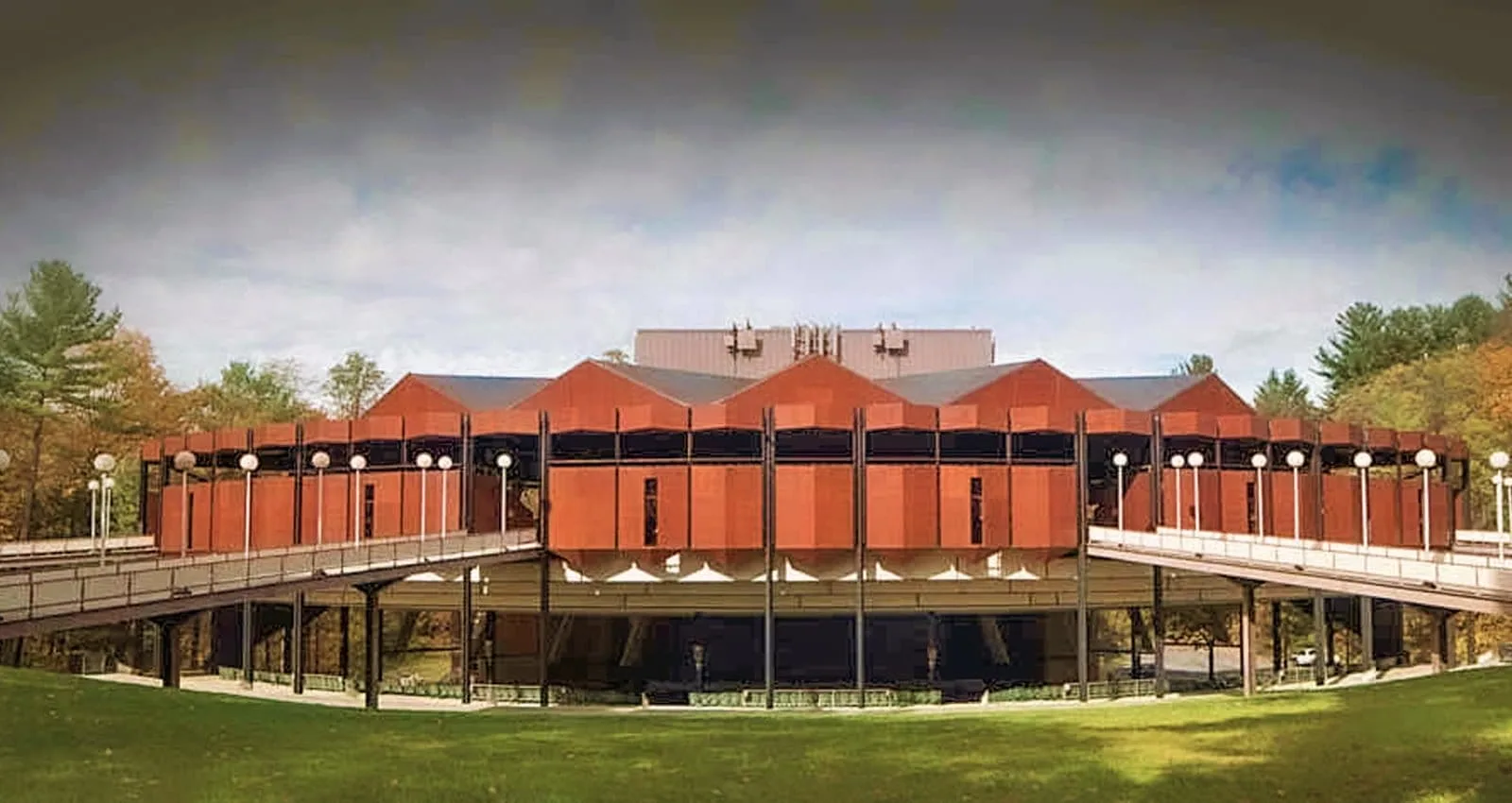 The Arts
Saratoga Performing Arts Center
The Saratoga Performing Arts Center is the perfect place to visit if you enjoy the arts. If you're taking a side trip to Saratoga Springs make sure to check out the venue's events calendar.
Glimmerglass Festival
The Glimmerglass Festival in Cooperstown is a prime destination for art and music. This summer festival is an opera company that focuses on outdoor concert series.
Capital Concert Series at Empire State Plaza
Visit the Empire State Plaza for the Capital Concert Series. Located right in front of the New York State Museum, the Capital Concert Series runs every Wednesday night in August. While you're there, visit the many other attractions within the Empire State Plaza.
Take Amtrak to Albany
Experience Albany's artistic attractions via Amtrak to Albany-Rensselaer Station (ALB). Don't forget to use the New York by Rail 15% discount!
There are plenty of ways to get around from Albany-Rensselaer Station! Pick up your reserved rental #NYTRAIN Enterprise Rent-a-Car at Albany-Rensselaer Station. Click here to reserve your car, or call Enterprise's Albany office at 518-427-3893.
Rideshare options are plentiful in Albany. Conveniently, the Albany-Rensselaer Station has a Lyft Pickup Zone right outside of the station. The CDTA bus service also runs to Albany-Rensselaer Station, making it a convenient way to get around Albany.
Planning a side trip during your visit to Albany? Saratoga Springs and Cooperstown are in close vicinity to Albany. Take the CDTA bus service to Saratoga Springs or Schenectady, or rent a car with Enterprise to travel to Cooperstown, Saratoga or Schenectady.
For more information about visiting Albany, visit albany.org/about/discover-albany/