Nightlife

Nightlife in Montréal, Quebec brought to you by New York by Rail. Your Amtrak Travel Guide for destinations in NY, VT & Canada.
---
Brutopia

Located in downtown Montréal, Brutopia is a pub known for being locally owned and having awesome house beer.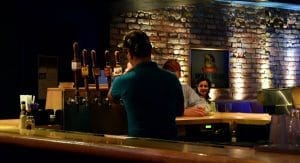 Dominion Square Tavern

Enjoy delicious, unique cocktails and exquisite meals at the Dominion Square Tavern in Montreal, Quebec.