After a 2-hour Amtrak® ride to Hudson from NYC, get picked up at the station and taken to your Greatest-Of-All-Time experience by Greene County Transit or by Enterprise Rent-a-Car discounted NYTRAIN. Visit NewYorkByRail.com/Itineraries or GreeneCountyTransit.com to purchase passes in advance.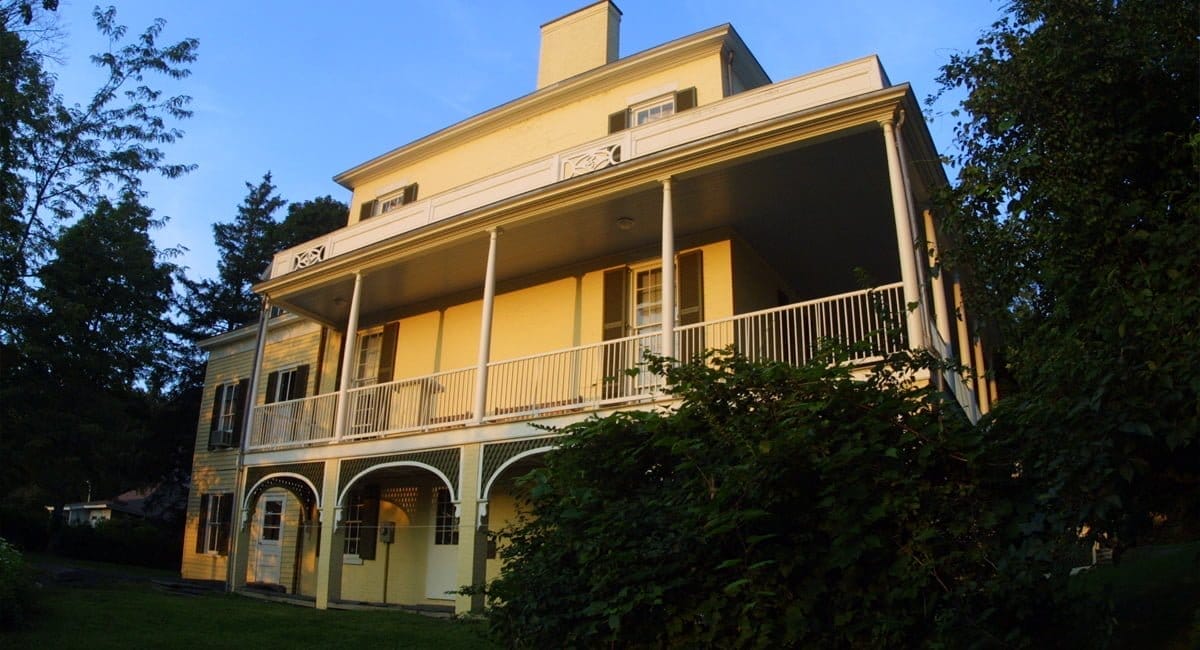 Across the Hudson River lies the first stop – the Village of Catskill. Home to the celebrated Thomas Cole National Historic Site and the new home of the American Dance Institute's LUMBERYARD performing arts center, the downtown offers an artsy vibe that lends itself well to sipping wine or coffee, and eating some exquisite, only-here cuisine.
Tip: Get authentic Polish food at The New York Restaurant at 353 Main Street, Catskill, NY 12414. Swing into Crossroads Brewing Company on the Catskills Beverage Trail for a handcrafted locally made pint. 201 Water Street, Catskill, NY 12414.
Your next stop is the town of Tannersville, a colorful hub for food, wine, and shopping. Stroll Main Street, stopping at the Hudson-Chatham Winery for a glass of something delicious, before checking out the vintage goods at the Tannersville Antique and Artisan Center before grabbing yourself a sarsaparilla and  sandwich at there Catskill Mountain Country Store & Restaurant and check out their local collection off goods.
Tip: Mountain Top Arboretum in Tannersville is a living museum of trees and gardens, offering educational programming and nature walks year-round. 379 Maude Adams Road, Tannersville, NY 12485.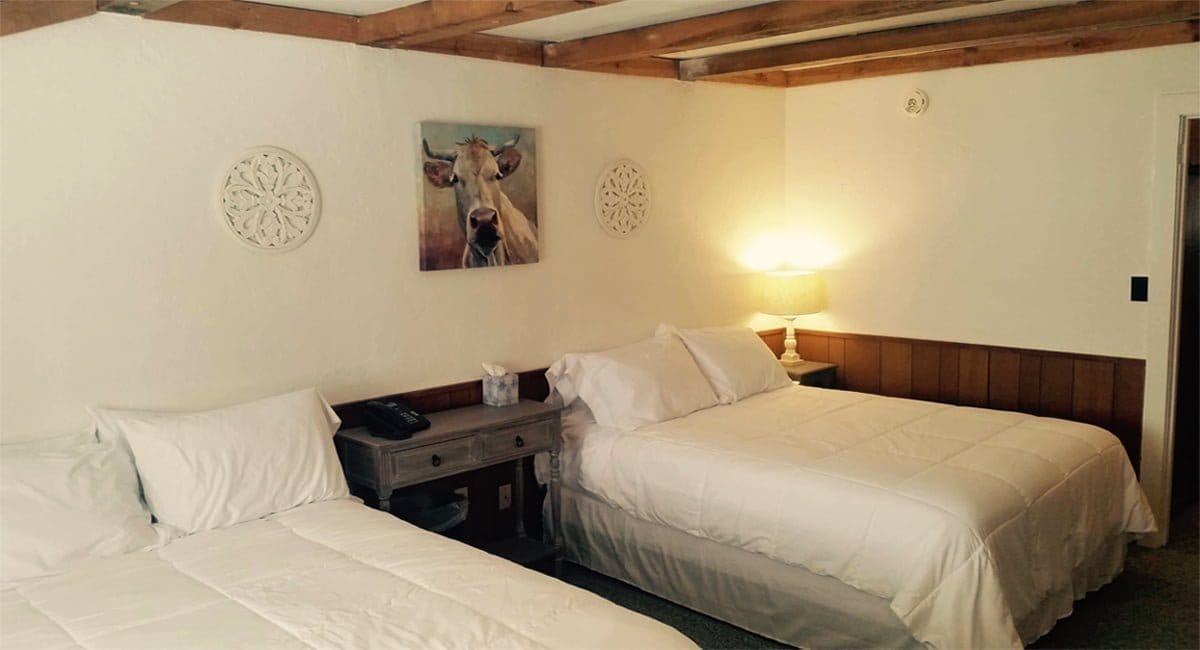 Jessie's Harvest House
Rustic Catskill Mountain lodging with locally sourced American-style cuisine and elevated comfort food.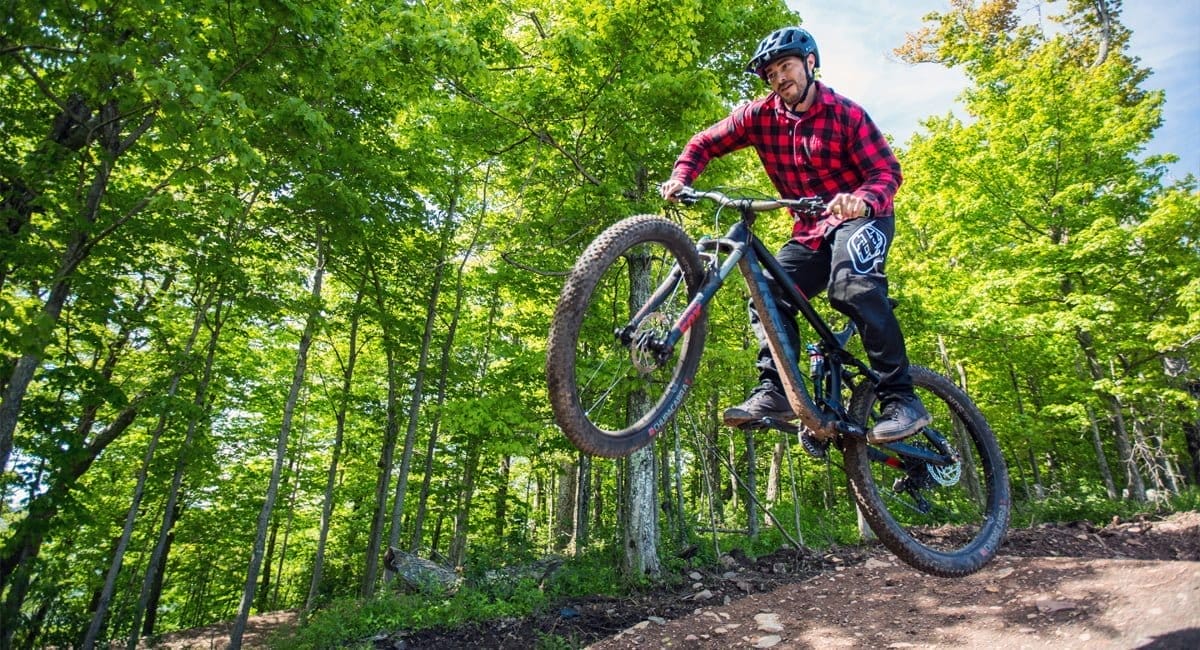 Head to Windham Mountain Bike Park for mountain biking lessons and truly epic trail riding. Whether you're an occasional or die-hard rider, the bike park offers terrain to meet every level of rider. Nearby mountain bike trail networks include Elm Ridge, a favorite riding spot for locals.
Tip: Head to Honey Hollow Brewing Company for a unique craft beer tasting experience. 376 East Honey Hollow Road, Earlton, NY 12058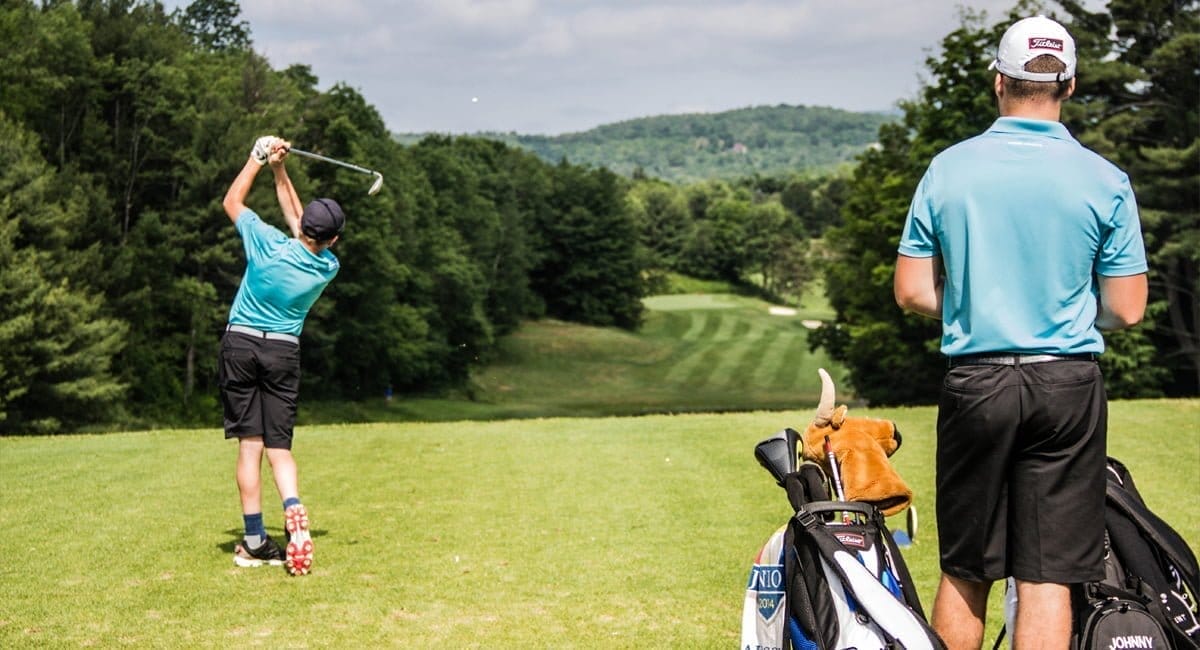 Hit up the links at the Windham Mountain Country Club, which offers 18 holes of scenic and challenging greens and fairways. Enjoy lunch or a drink at the club's restaurant, Mulligan's Pub. Or, head to West Kill Brewing for a cold beer brewed in the heart of the Catskills.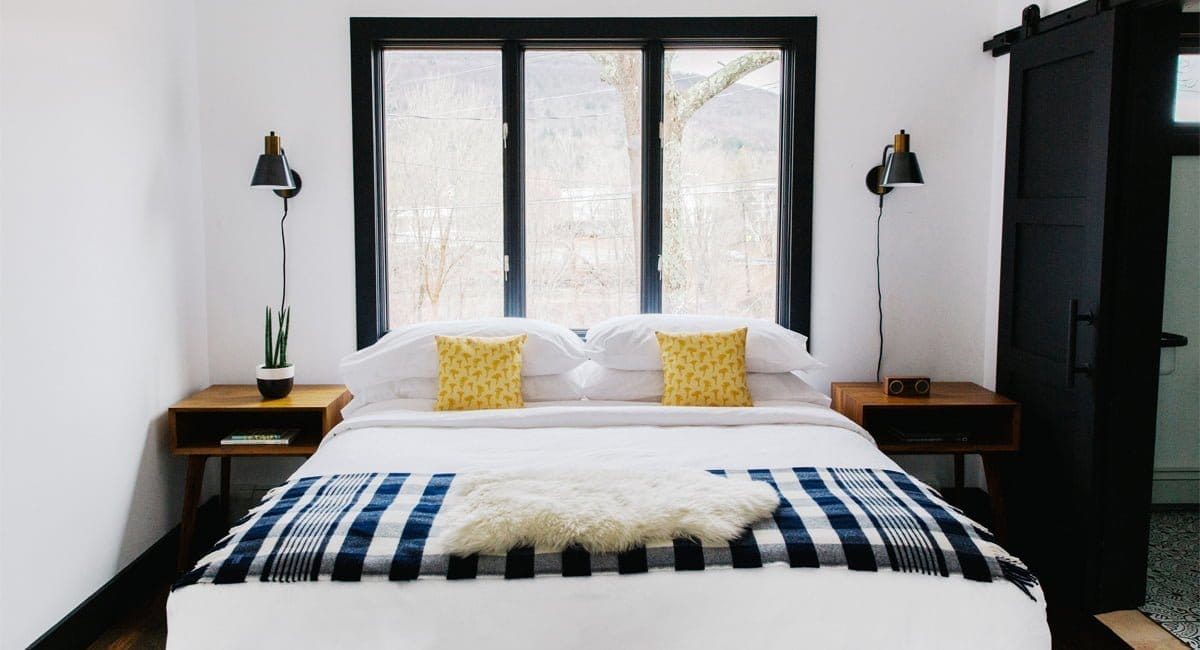 Eastward Hotel & Bar
Year-round, boutique hotel nestled on a hillside near Windham Mountain with 19 rooms and three Lushna cabins for a glamping experience.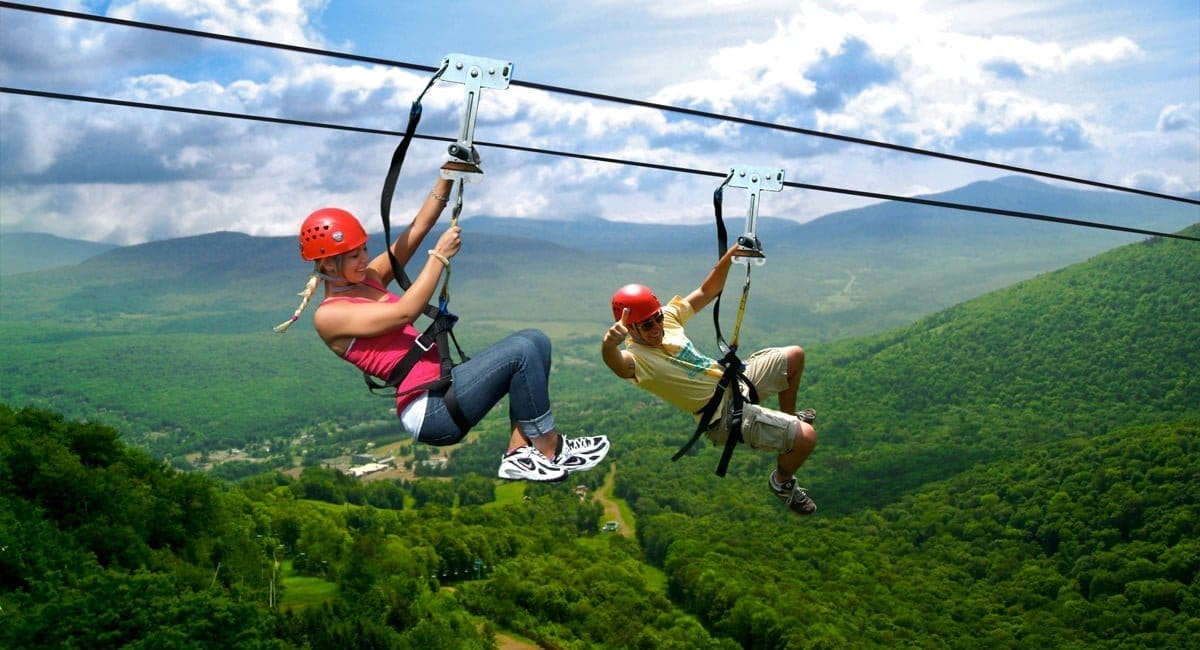 Head to Hunter Mountain for the ultimate adventure experience, a tour on the longest, fastest, highest zipline canopy tour in North America at New York Zipline Adventure Tours.
Tip: Pratt's Rock is 20 minutes down the road, and is often call the "Mount Rushmore of the East." Hike to the Rock, and find out why.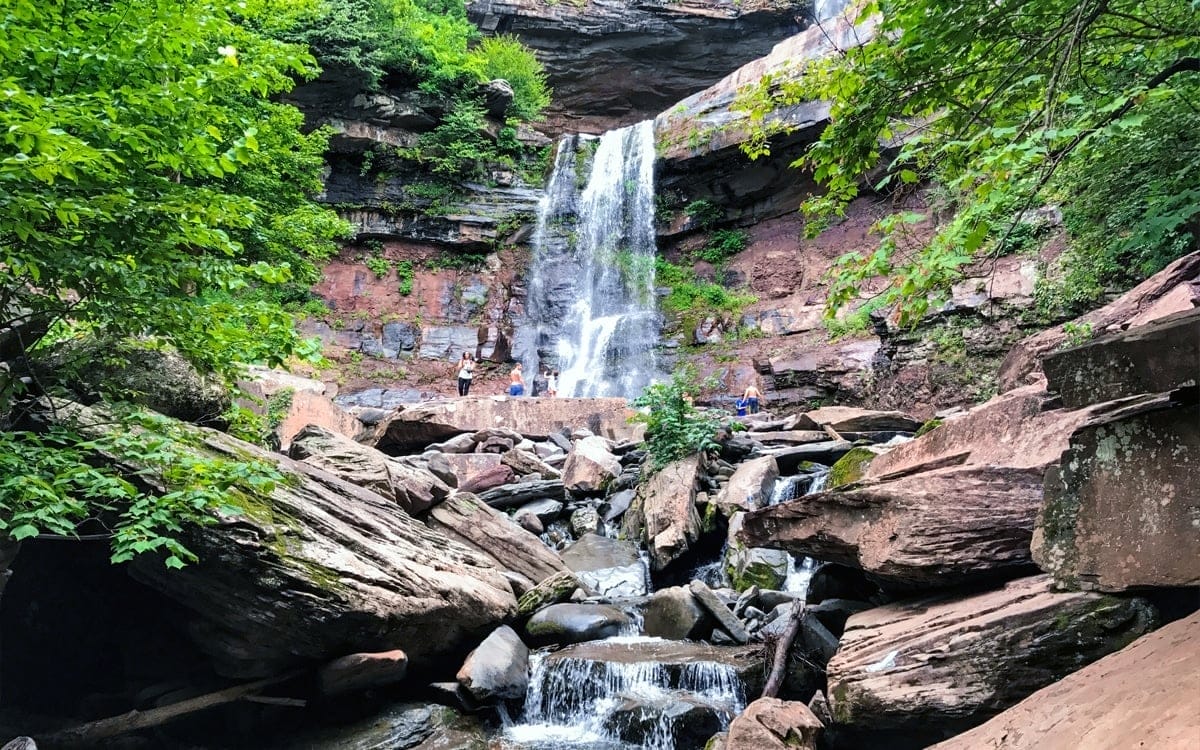 Don't miss the trek into Kaaterskill Falls, New York States highest cascading waterfall. Safety rails and a strict stay-on-the-trail ethos ensure a safe visit, while the views offer outstanding photography opportunities. 
Tip: Stop at Circle W Market in Palenville on your way out of town. A boutique grocery, deli with amazing breakfasts, and locally made art and goods available for purchase. 3328 Rt. 23A, Palenville, NY 12463
Head back to Hudson to catch your train and post your photos with the #greatnortherncatskills. 
For more information on where to stay and what to do, visit GreatNorthernCatskills.com.