After a 2.5-hour Amtrak® ride from New York City to Albany-Rensselaer, pick up your discounted "NYTRAIN" Enterprise Rent-a-Car® reservation at the station and spend two days and two nights enjoying "The Original Vacation" in the Lake George Area with these recommended visits and stays.
Experience the unique flavor of the Adirondack's craft beverage producers.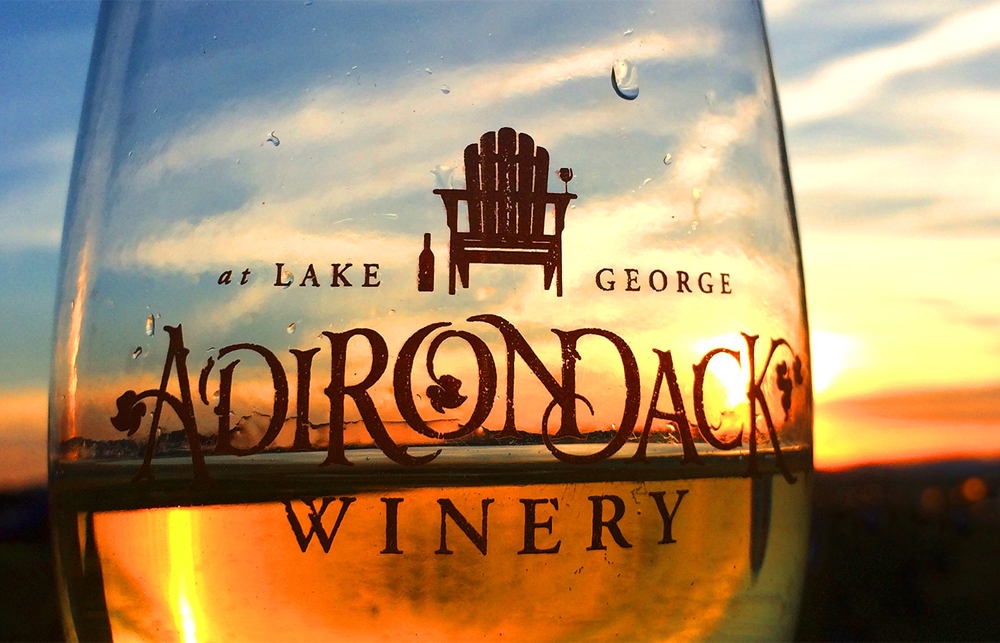 The Adirondack Winery is hub for wine enthusiasts who like to socialize while enjoying their favorite drinks and others from New York State. Visit for a tasting, or join one of the several clubs offered at the winery.
AdkWinery.com • 518-668-9463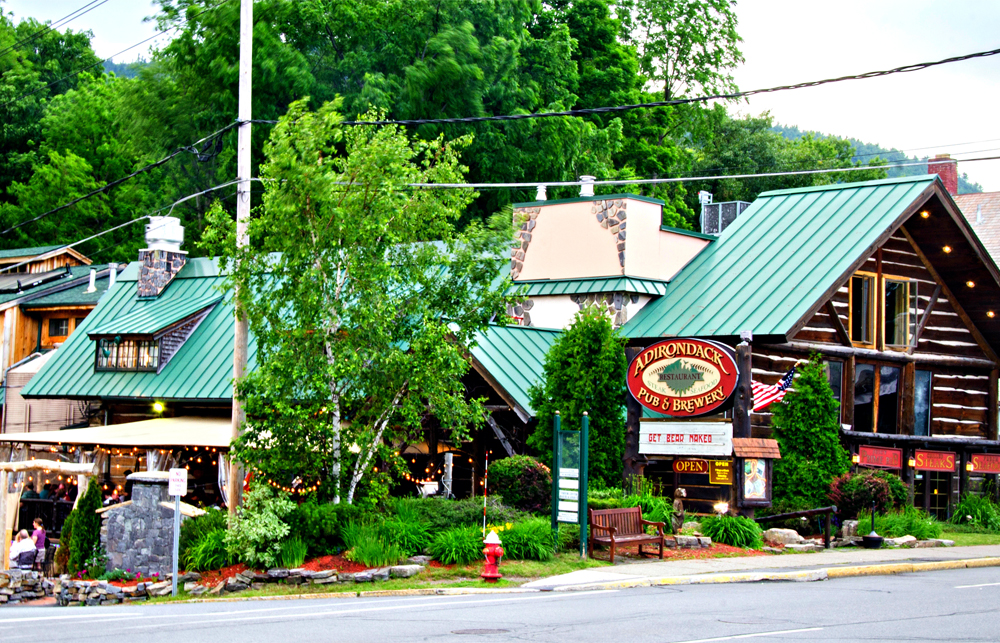 Otherwise known as the Lake George's Brew Pub, Adirondack Pub & Brewery—a seasonal restaurant, is open every day until Labor Day weekend, serving a rotation of craft beers and a locally-sourced menu.
AdkBrewery.com • 518-668-0002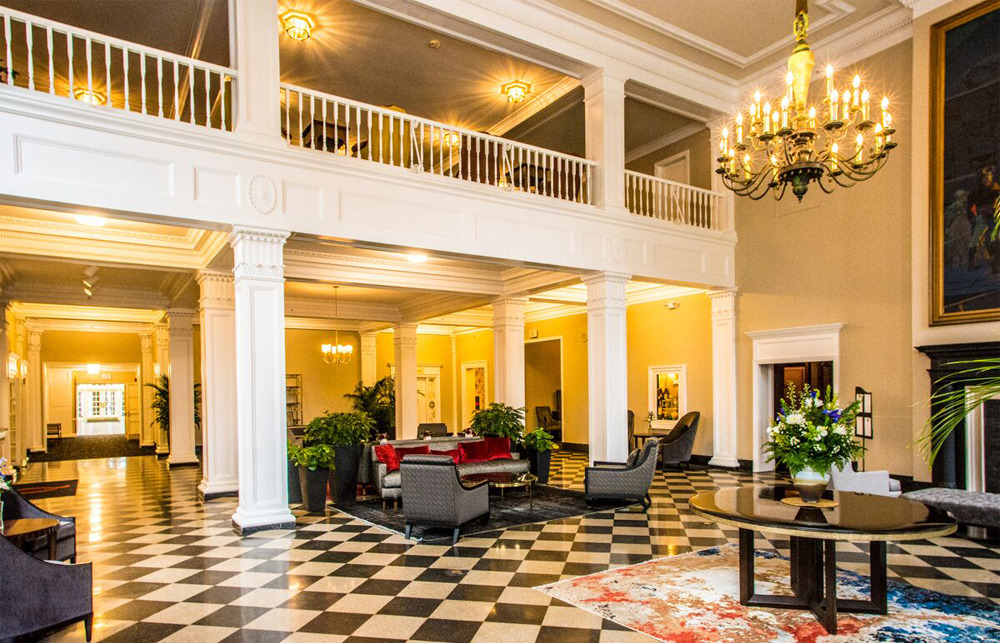 Sitting in the heart of Glens Falls and the greater Adirondack area, the Queensbury Hotel offers beautiful, affordable rooms with complimentary WiFi, an indoor pool, fitness center and more—and sits close to many exciting attractions like the Saratoga Racetrack, Lake George and others.
The Queensbury Hotel • 518-792-1121
Explore history and enjoy an awe-inspiring, romantic hot air balloon champagne flight.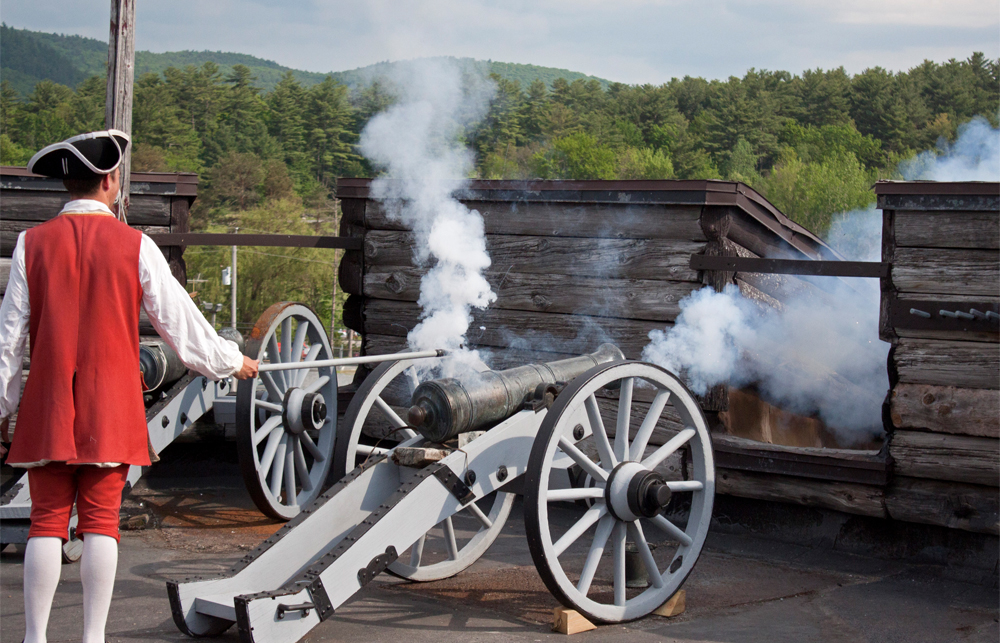 The Fort William Henry Museum, located nearly on the waterfront of Lake George, stands as a testament to New York's role during the Revolutionary War. Witness a historical reenactment, take a guided tour of the fort or wander the grounds at your leisure.
FWHMuseum.com • 518-668-5471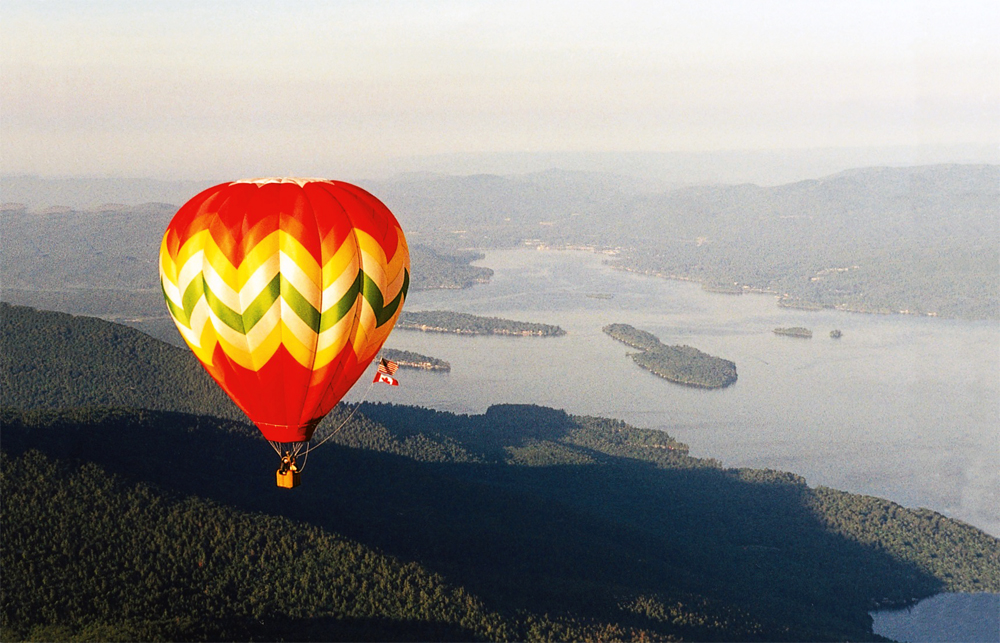 If you're afraid of heights, there isn't a better way to overcome your fears than a relaxing jaunt through the skies with A Beautiful Ballon, LLC. offering rides all over the east coast, allowing you to soak in the entire contryside of New York State.
Balloon-Rides.com • 973-335-9799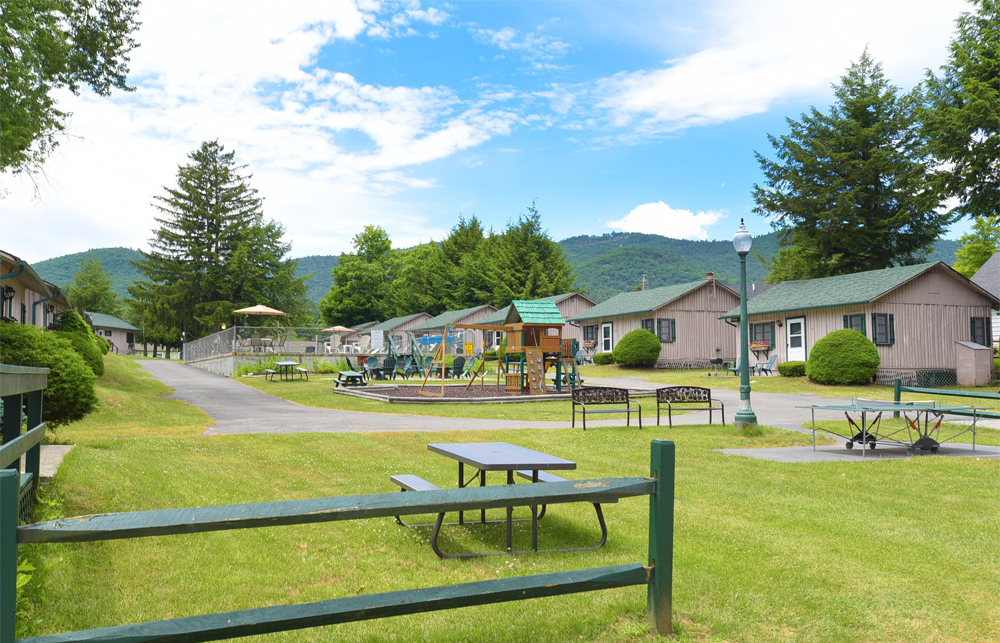 This Adirondack resort is more than just an overnight hotel. Lincoln Log Colony offers unique log cabins for rent to house families for however long they'd like to vacation in Lake George and the Adirondacks. Beautiful accommodations are provided with various sizes and pricing options, ensuring that there's always an option for you and your family.
LincolnLogColony • 518-668-5326