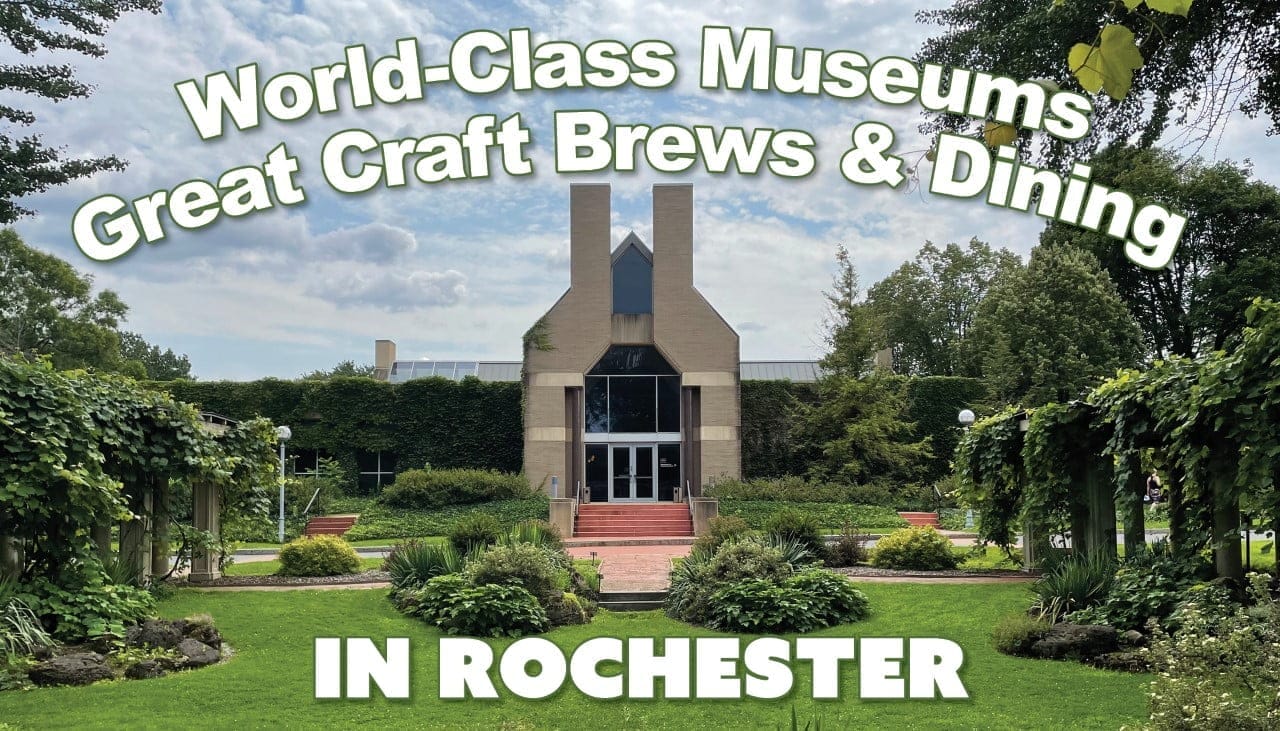 Rochester, NY, a city that's renowned for being home to George Eastman, the founder of Kodak, and often referred to as "The Flower City." I had never been to Rochester and had spent very little time in Western New York. Once I discovered that Rochester is home to some great, world-class museums, I knew I had to visit. I visited Buffalo once and passed through Niagara Falls, so I was also excited to actually spend some time in the area. I was headed for Downtown Rochester, and because of the very long trip, I decided to relax and take Amtrak.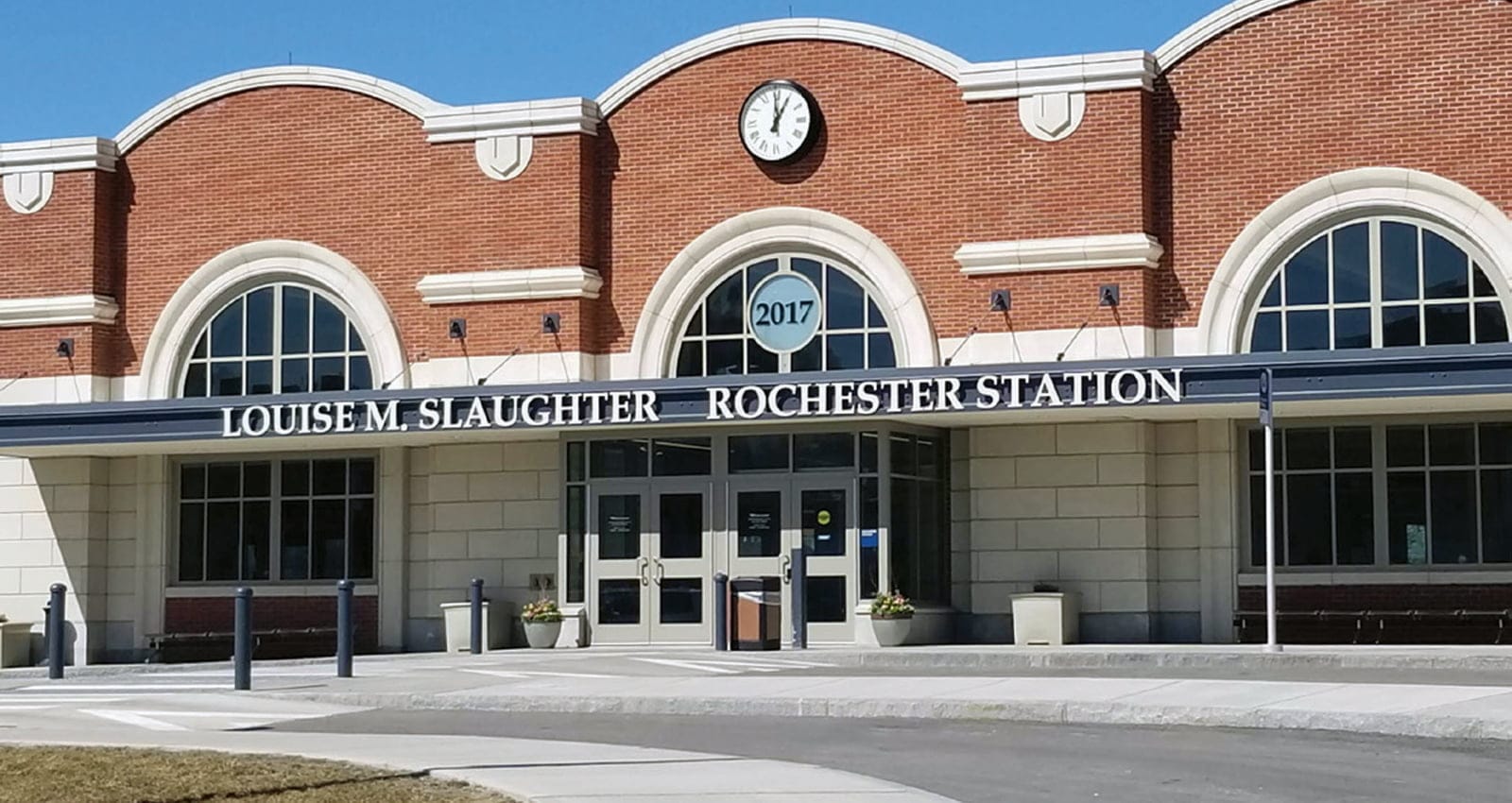 Taking Amtrak
I'm a resident of Long Island, so my first trip was on the Long Island Railroad, starting at Ronkonkoma Station. I grabbed an early train and started my journey to the second stop on my trip, Moynihan Train Hall at Penn Station. After an hour and a half ride to Penn, I hustled to track 6, met with my partner, and boarded the 284 Maple Leaf Train. Amtrak is different from any other train I've ridden. It's incredibly comfortable and feels like what I would compare to an airplane. There's food on the train, which is imperative if you're embarking on as long of a trip as I was, and a table in front of you to eat or do work. The staff aboard Amtrak were accommodating and friendly and I looked forward to my trip to the Rochester Station. The Maple Leaf Train makes many stops, and on my way up I took note of the differing landscapes, passing through the beautiful views of the Hudson River, fields, lakes, streams and wetlands.
We arrived in Rochester that night and were eager to eat and check in to the hotel. I was staying at the new Courtyard by Marriott Downtown Rochester. The hotel shuttle, which the hotel offers in order to get around quickly and conveniently, came to pick us up. I was not disappointed upon my arrival at the hotel. The staff was friendly and informative, and the hotel itself was lovely. Still very hungry, it was difficult deciding where we wanted to eat. Rochester, especially the downtown area, is filled with great restaurants and dining experiences. We decided to stay in the area so we could walk through town on our way.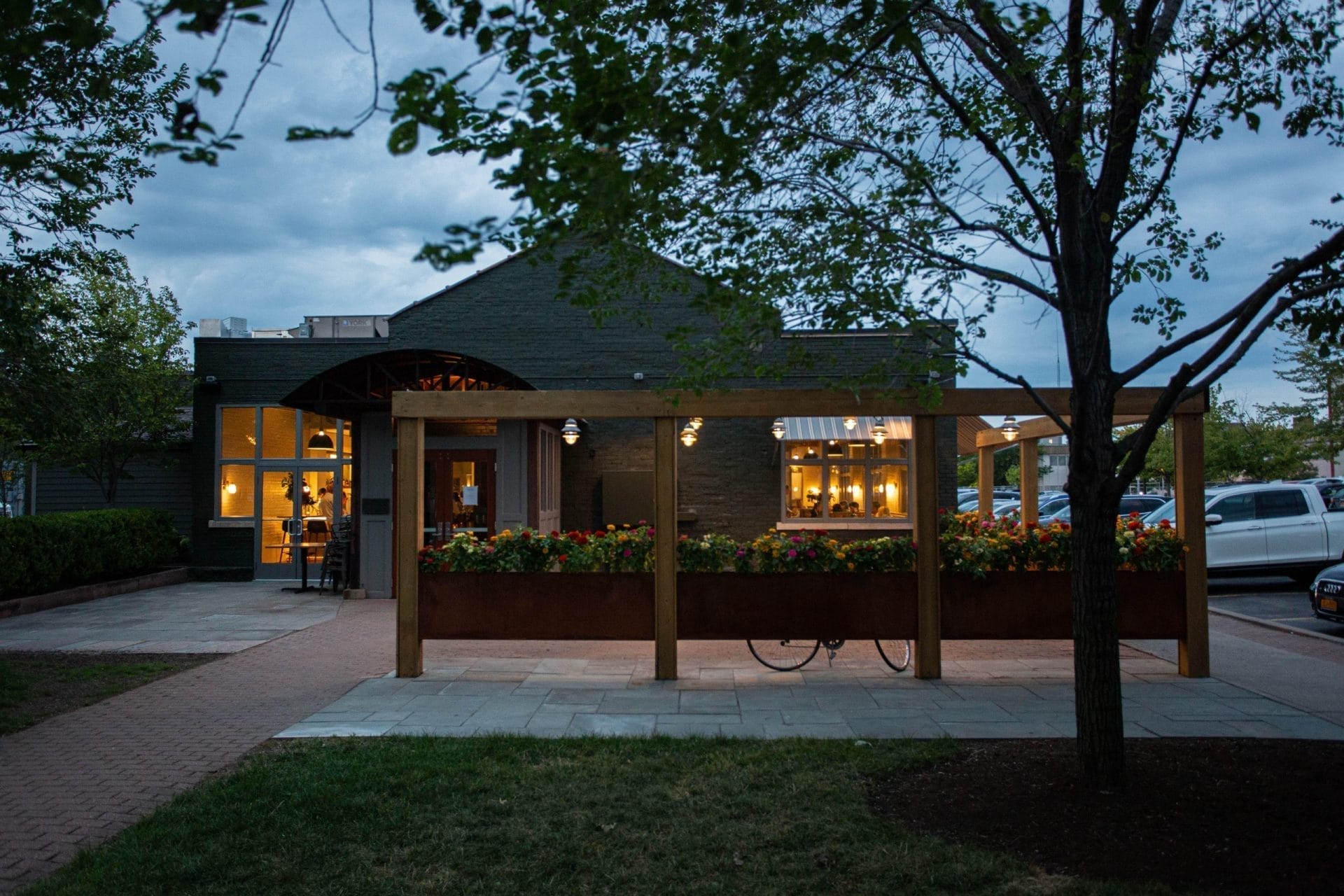 REDD Rochester
We ultimately opted on REDD, which was close by and looked amazing. Twinkling lights and both outdoor and indoor dining greeted me. It was clear that REDD was a popular spot and I was excited to find out why. The menu made me face another difficult decision. Unique wood-fired pizza decorated with the likes of prosciutto or Calabrian sausage, appetizer plates adorned with lobster risotto or tuna tartare and entrees like rigatoni Bolognese or caramelized scallops. I made the decision to order the Falafel as my main and ordered the gnocchi and sausage to start. Everything was decadent and perfectly cooked. If you're visiting Rochester, REDD is a dining experience you simply can't pass up.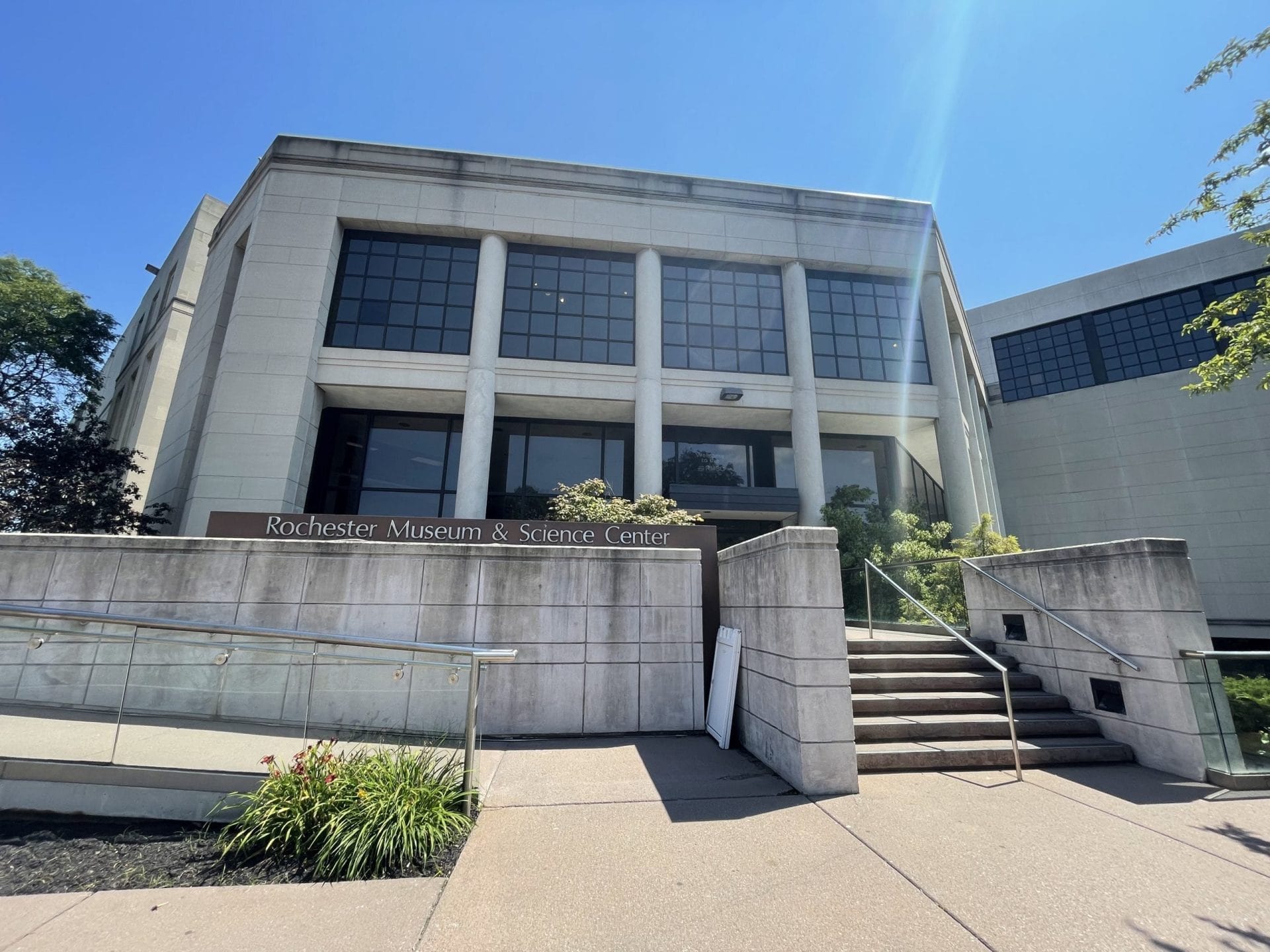 Rochester Museum and Science Center
The next morning I was headed to three popular museums: the Rochester Museum and Science Center, the George Eastman Museum and the Strong National Museum of Play. The first museum was only a short walk from the hotel. The weather was perfect as the sun shined down on the sidewalks and trees adorning them. While walking I took note of the gorgeous homes and buildings surrounding the streets. Some of the architecture we witnessed was truly breathtaking.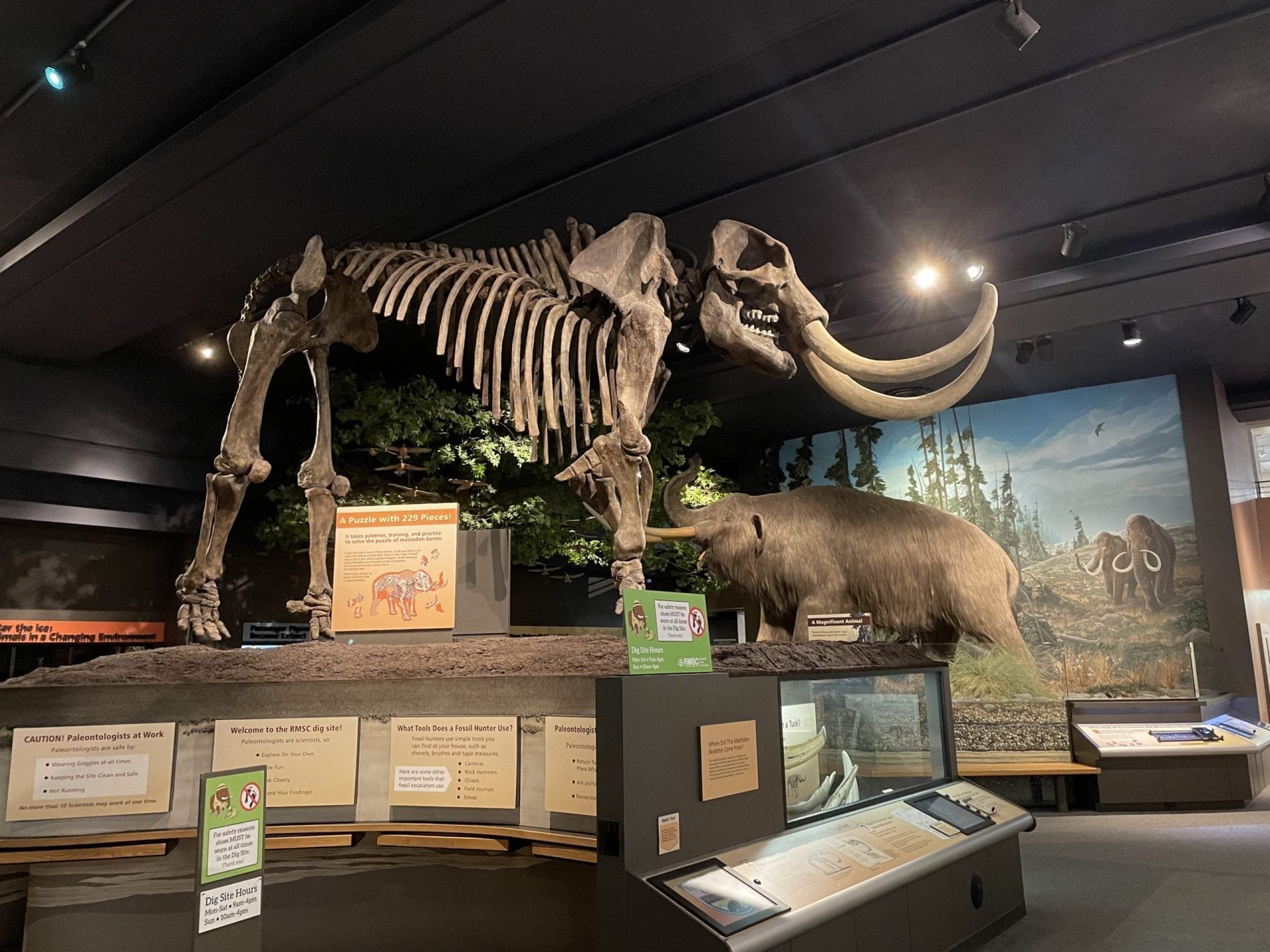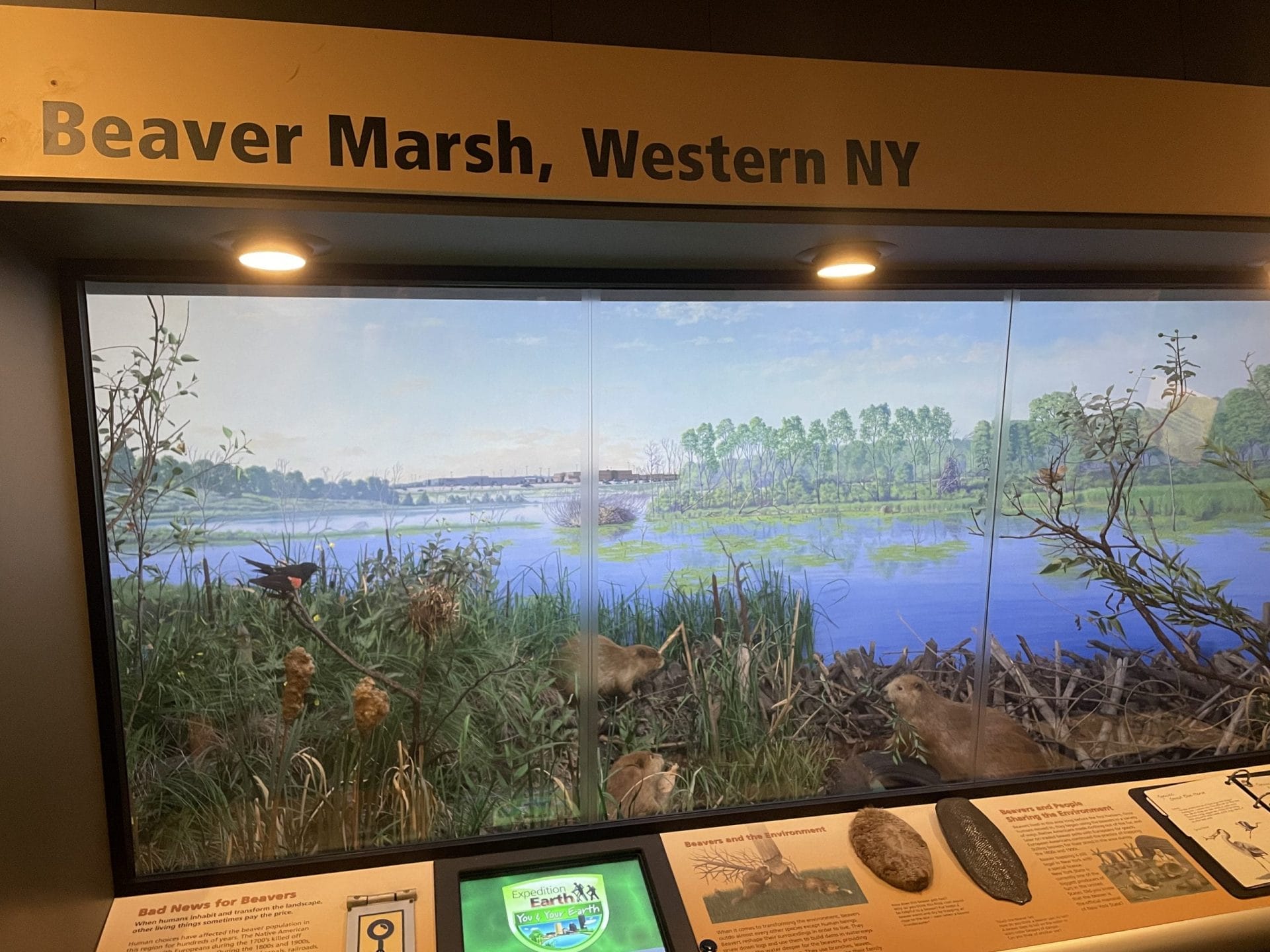 The museum is hard to miss as you approach it. You'll notice two large structures: the museum itself and the Strasenburgh Planetarium. Both are fun attractions, especially if you enjoy learning about the universe and listening to music. The museum is divided into three floors; we wandered into our first exhibition called Expedition Earth, which contained prehistoric fossils and information about the animals who roamed the earth then and now. This exhibition was easily one of my favorites given the specific sections that focused on the animals of New York in their specific regions.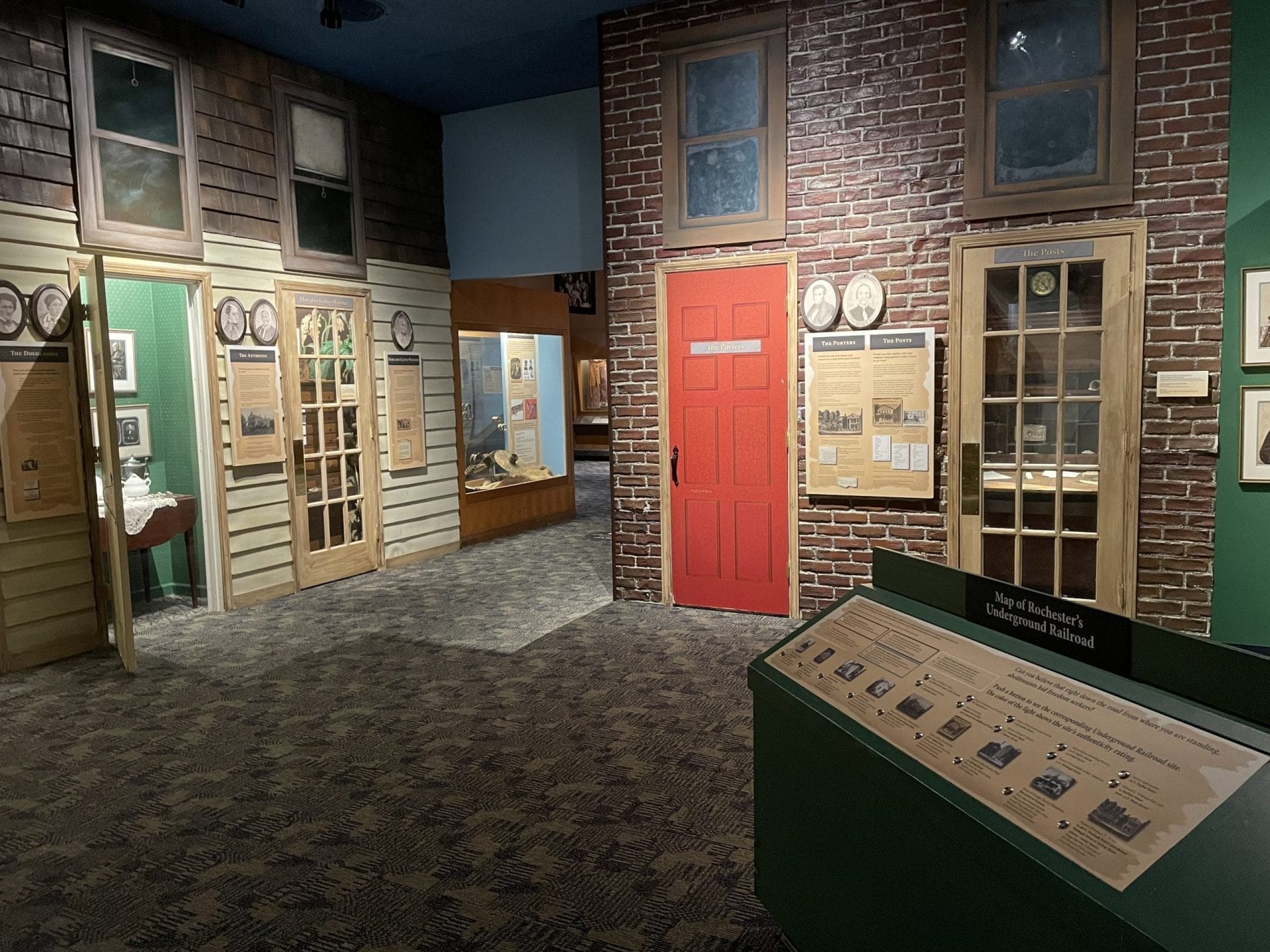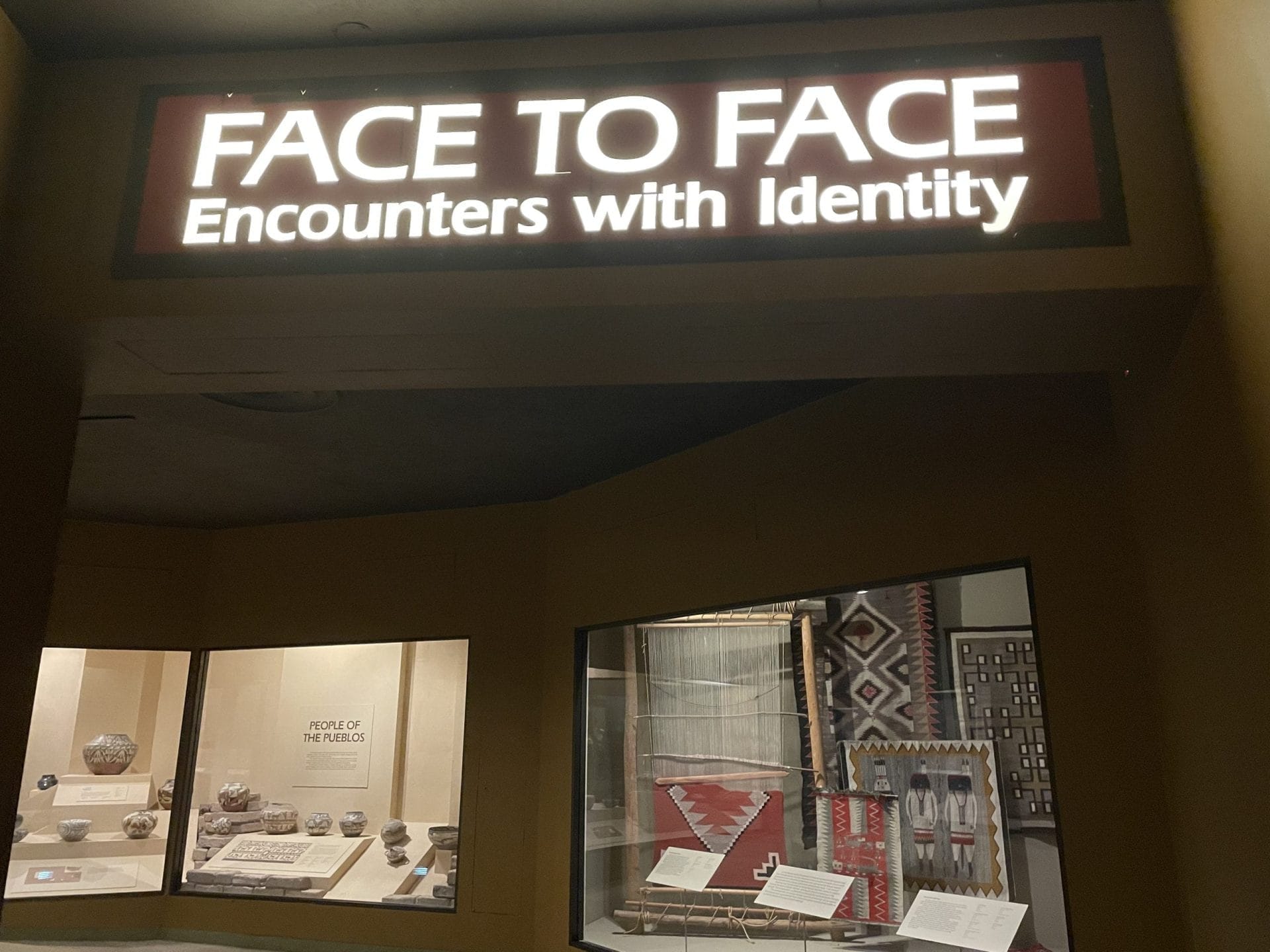 Another aspect of the museum that I appreciated was its heavy focus on the indigenous people of New York, the Underground Railroad and Black history. While in Rochester, you can see a statue of Frederick Douglass nearby The National Susan B. Anthony Museum and House, so it was interesting to get a more in-depth history of Frederick Douglass's life.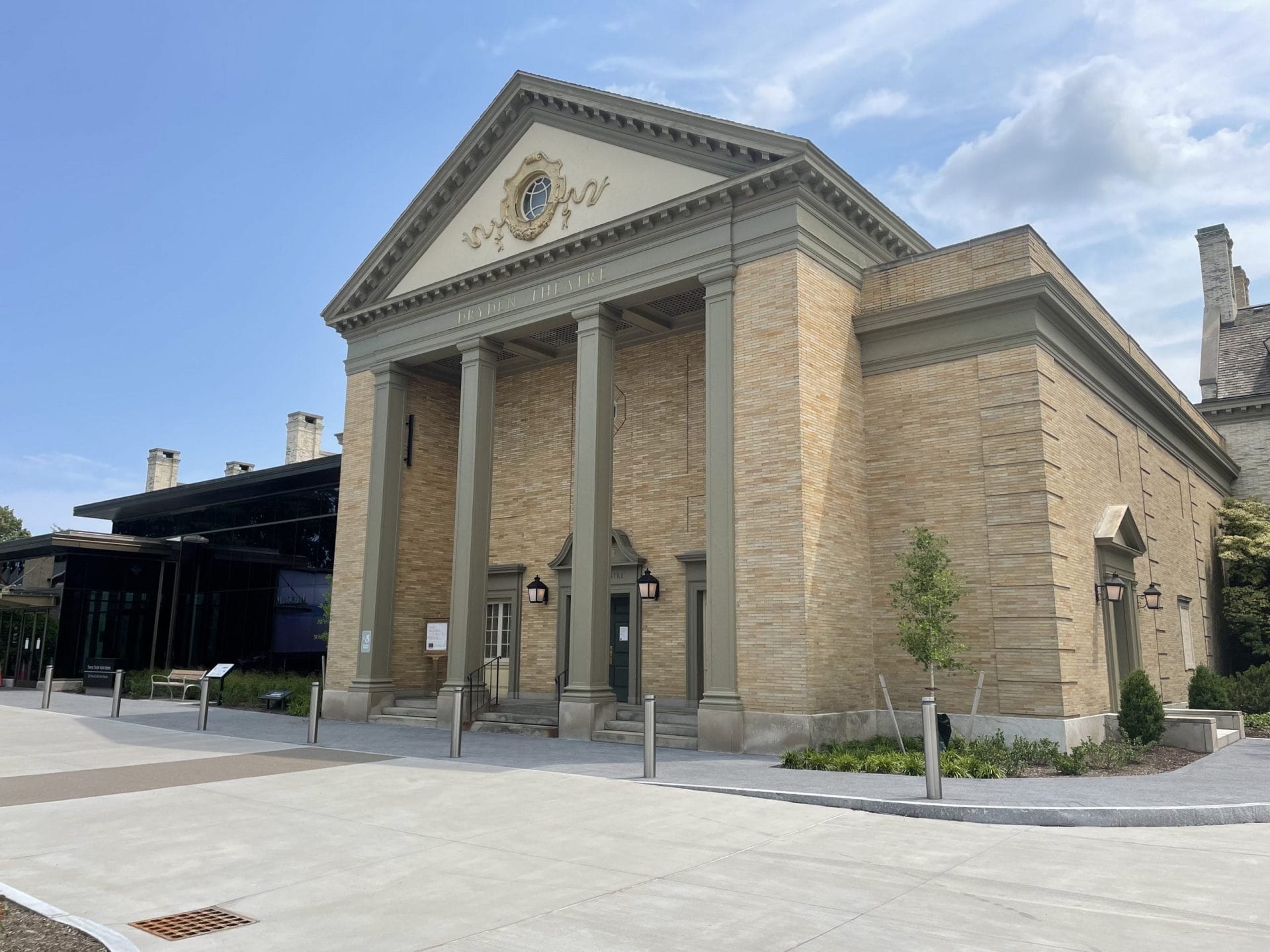 George Eastman Museum
The second stop on my list was the George Eastman Museum. Upon arrival, we were greeted by a beautiful large mural featuring the Taj Mahal. Next to the mural was the museum entrance and the George Eastman House. We entered the museum and decided to start off with brunch at the Open Face, a café located near the entrance of the museum. I ordered the Toasted Brie, which was topped off with apricot preserve, tart cherry butter and poppy seed, and my partner ordered the Open Melt, which included chicken, Havarti and crispy fried onions. Both were delicious, and we washed it all down with Open Face's Sangria lemonade.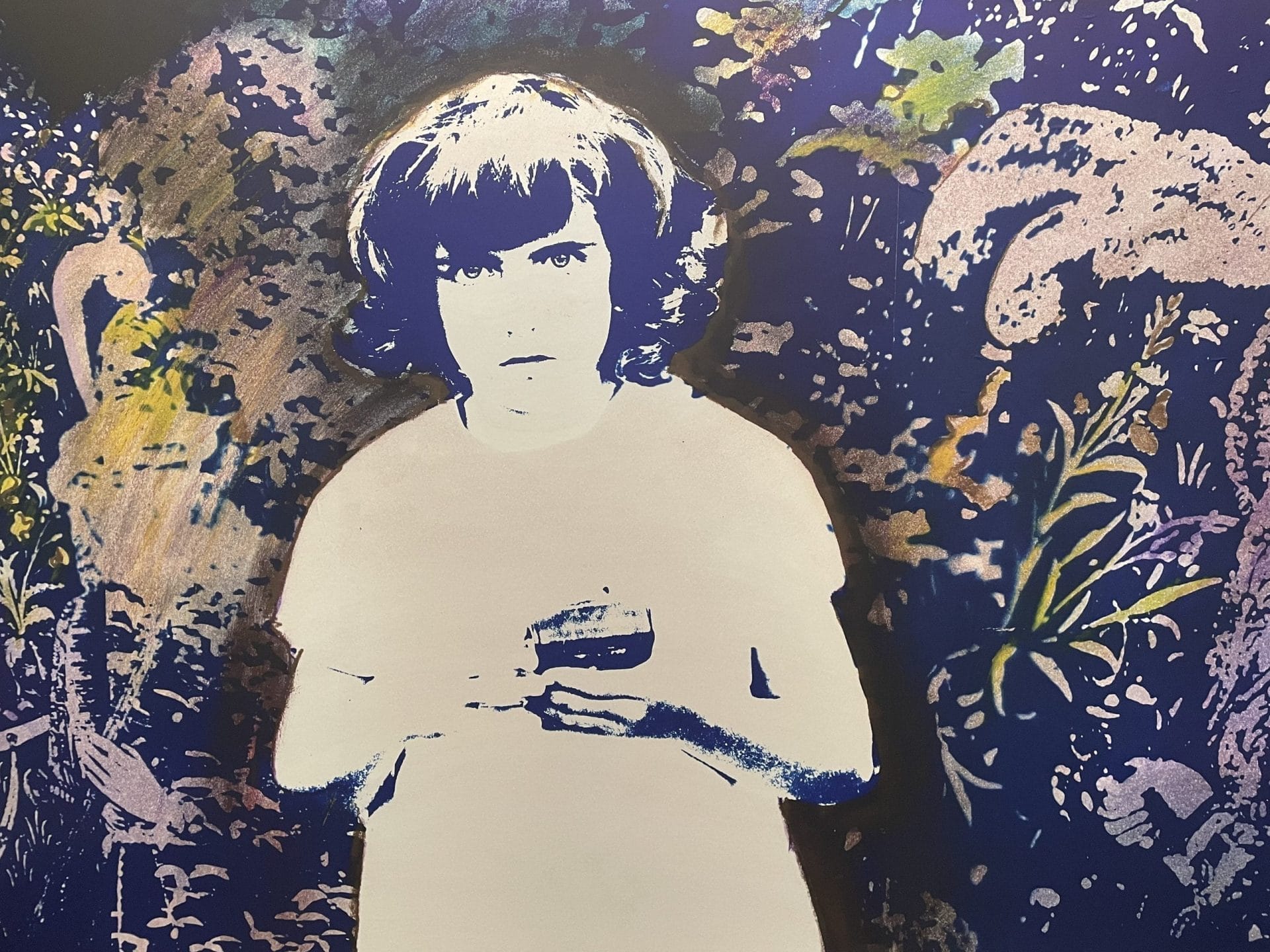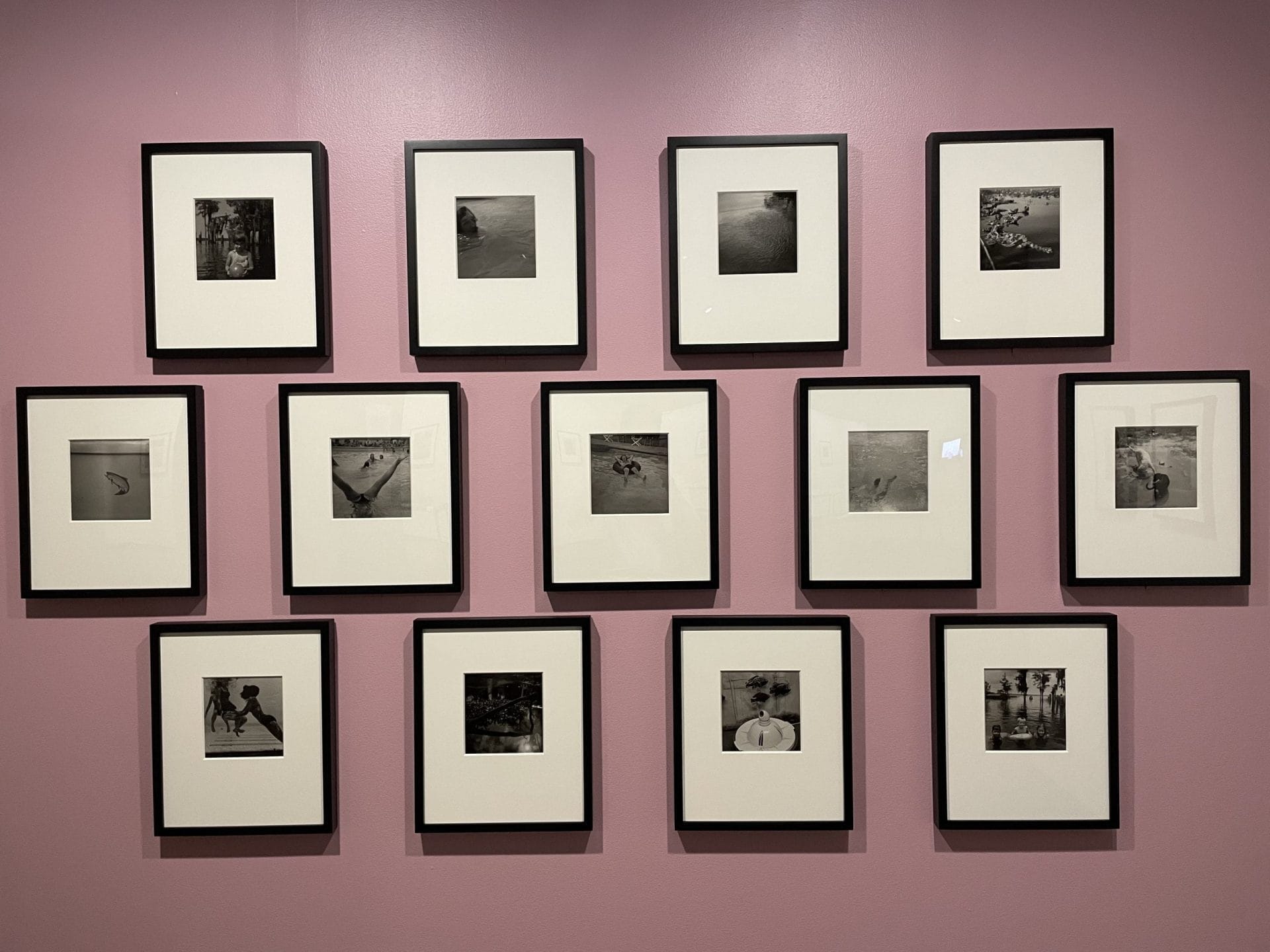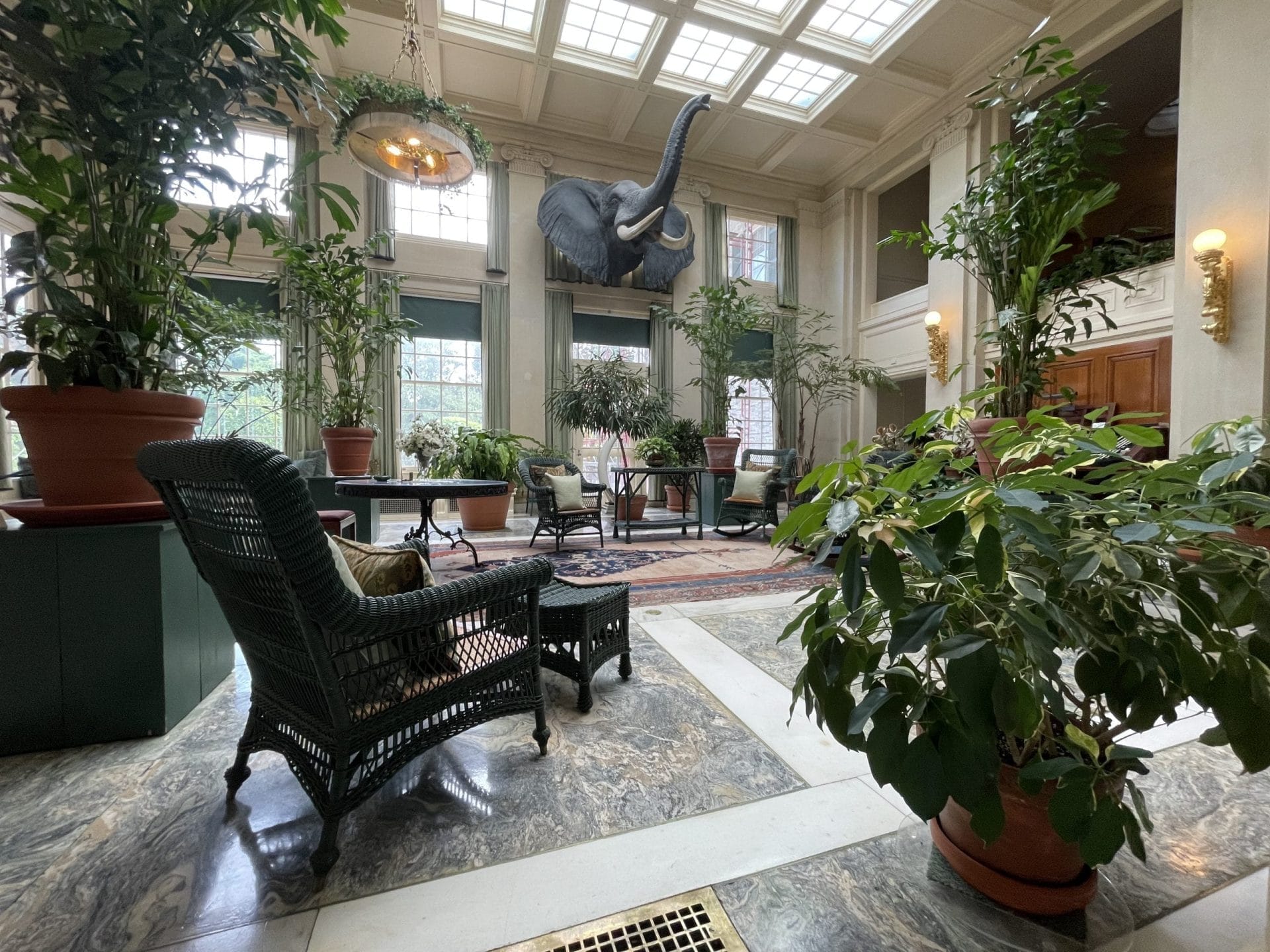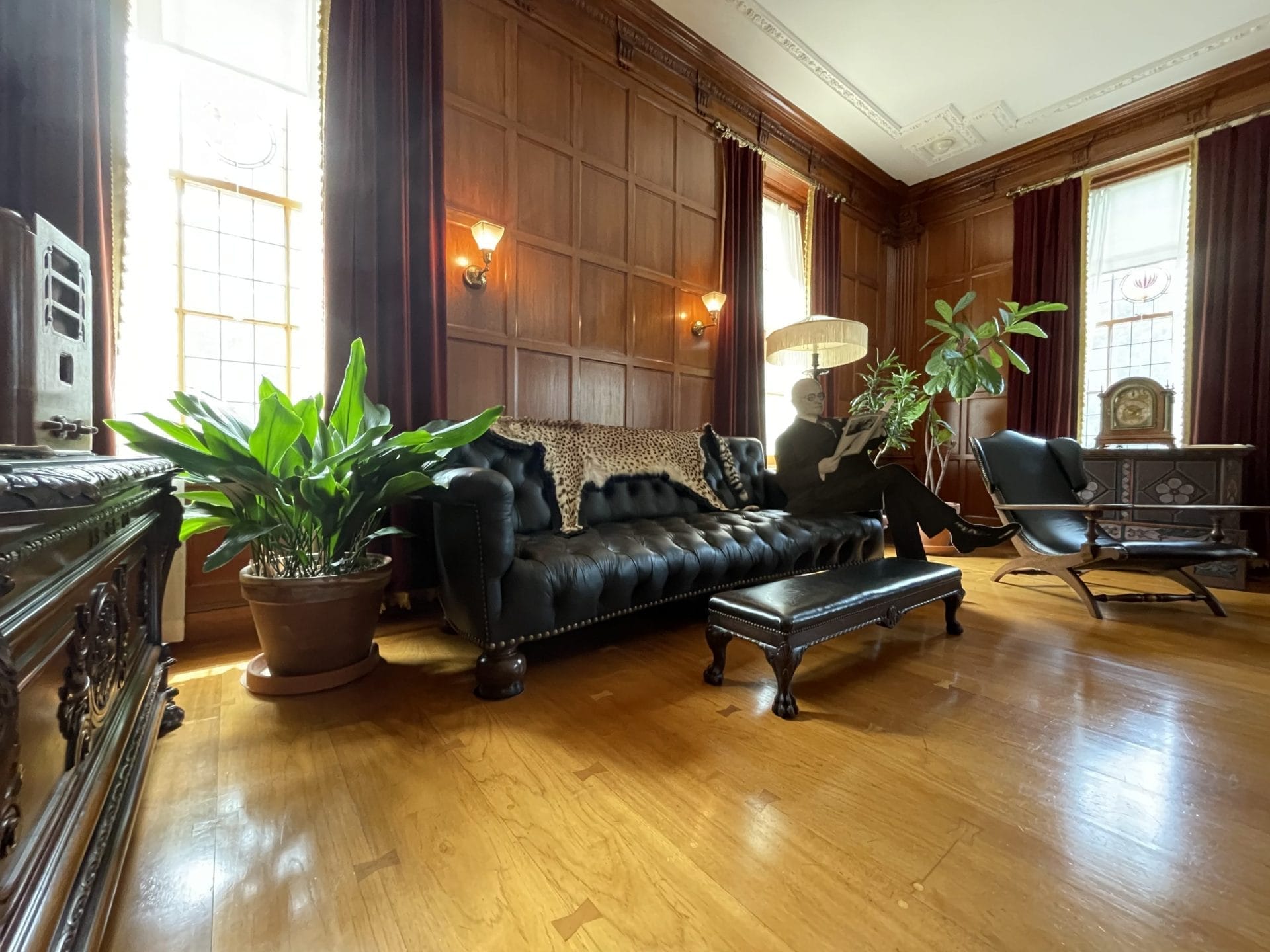 The Eastman House
We soon made our way towards the Eastman House. Just as it sounds, the Eastman House is the home of the late George Eastman, creator of Kodak. Stepping into the dining room, it was immediately clear that Eastman lived lavishly, which is no surprise due to the great success of Kodak in the early days. My favorite room in the Eastman House was what seemed to be the living room. It was a large windowed space with plenty of plants and light. This room was noticeable from all angles, especially because of the giant elephant head placed on the wall. It was clear that Eastman enjoyed the appearance of animals as he had fur throws and rugs, as well as small figurines of African animals throughout the house.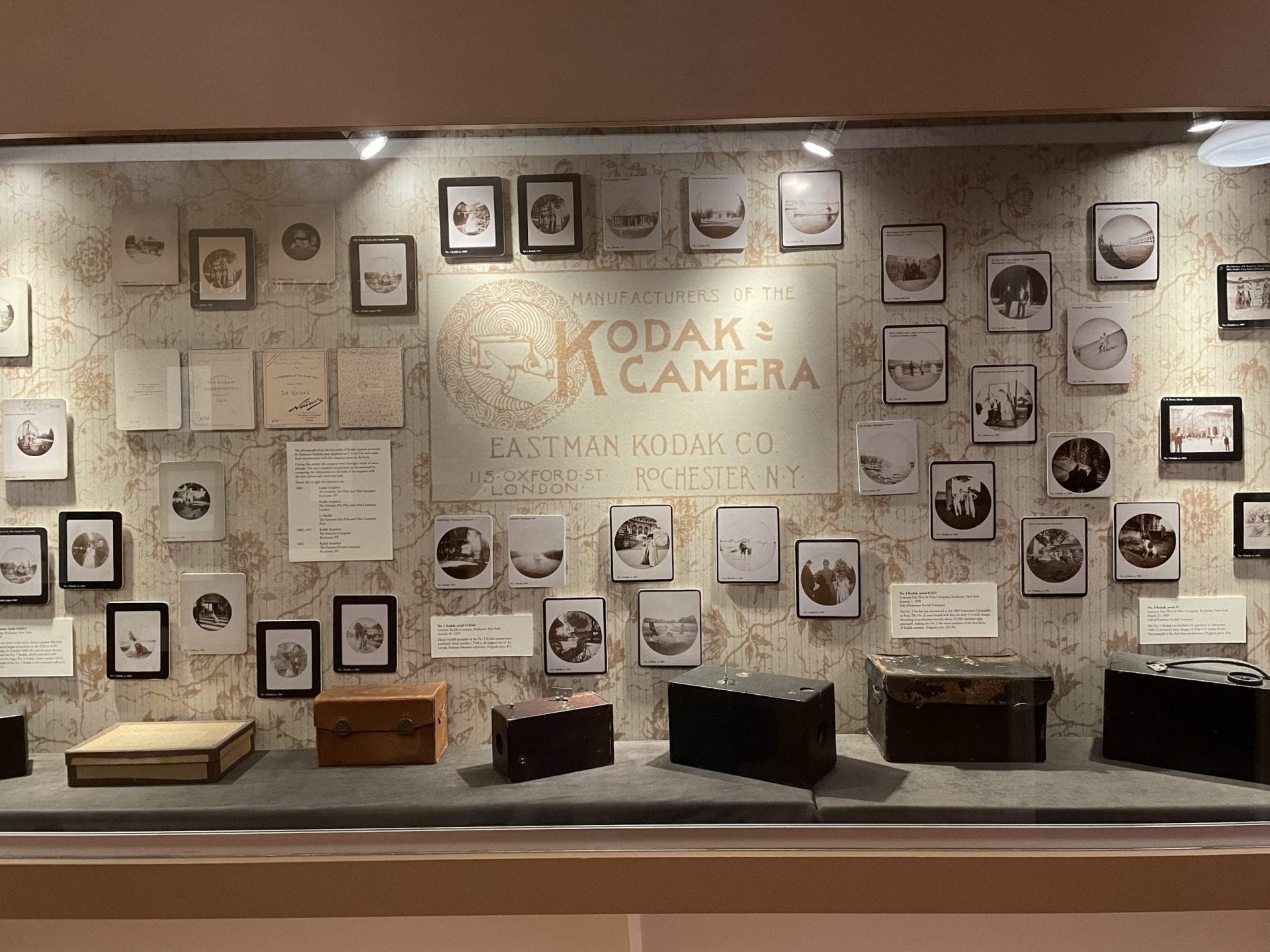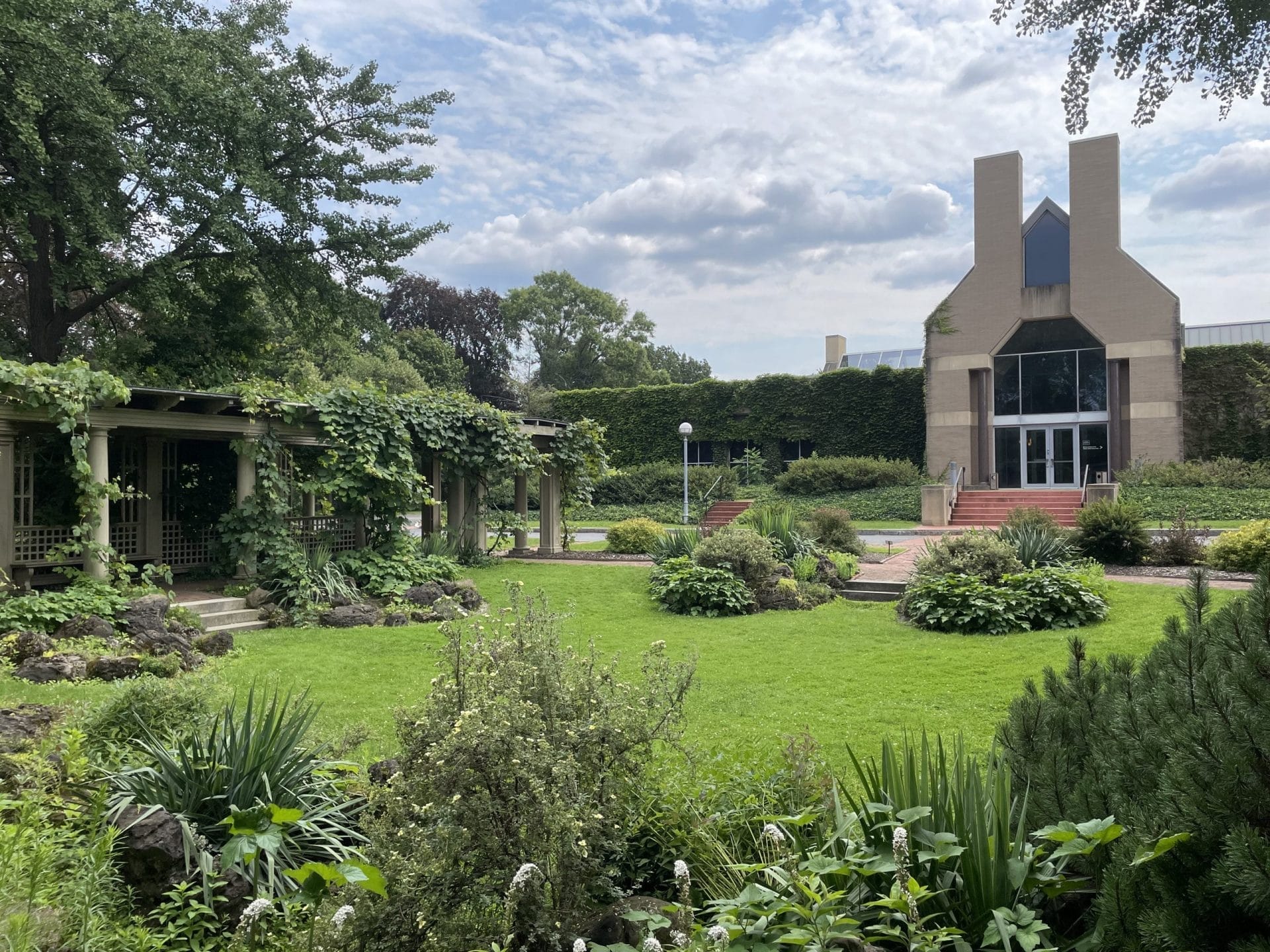 Upstairs were multiple rooms that provided historical background regarding photography, Kodak, Eastman's process and how it all works. We entered a curtained room that was supposed to simulate what it would be like to be inside a camera. On the other side of the curtain was a room for children to engage and learn about art, making it a great attraction for people of all ages.
There are three major gardens to explore. The Italianate Terrace Garden, the oldest and most formal of the gardens, was designed between 1902 and 1904. The formal symmetry of the flower beds and the informal arrangement of plantings in each bed reflect Eastman's need for order and his love of color. Outside of the museum are vine-covered walls and a gorgeous, green sitting area.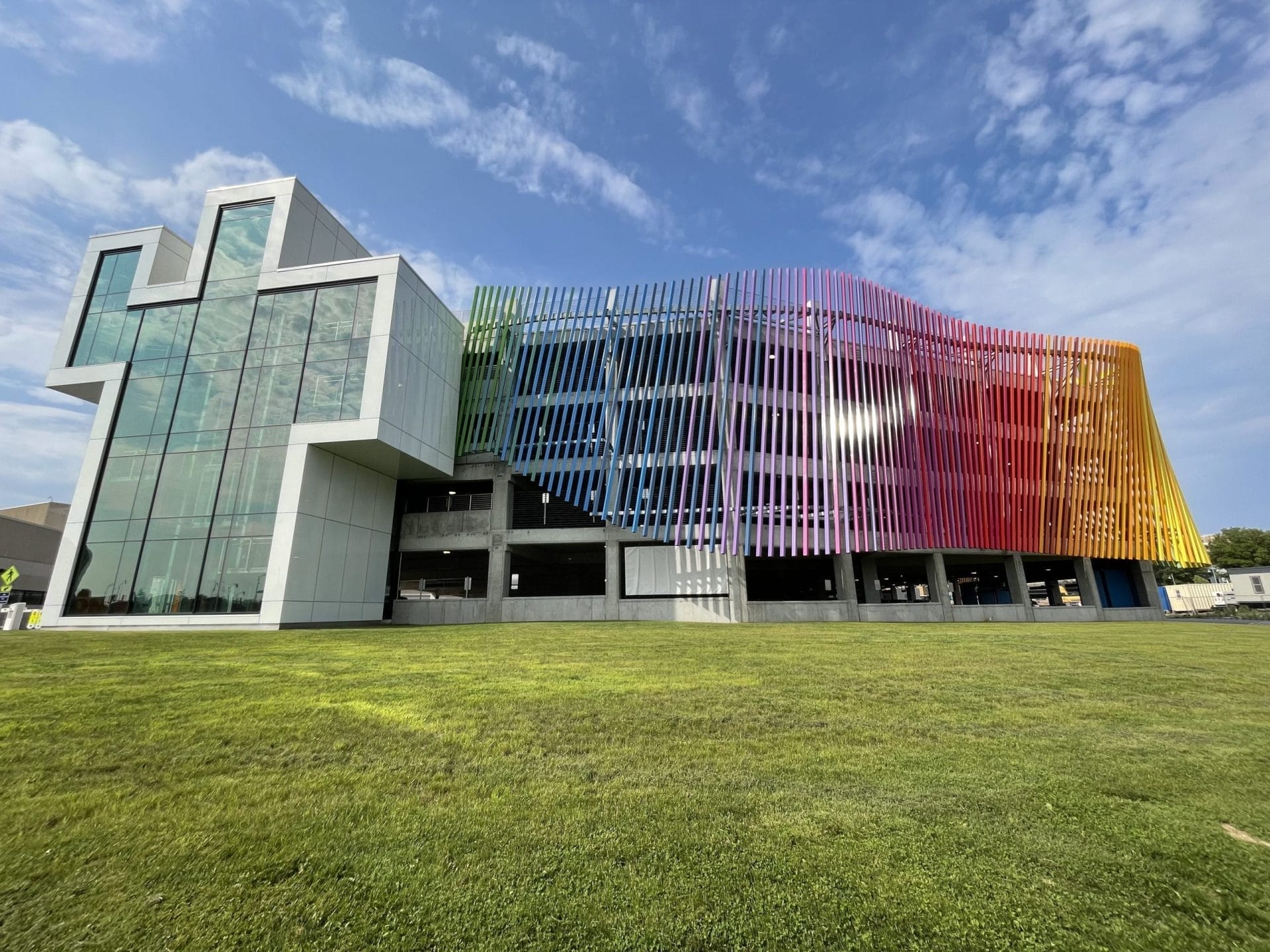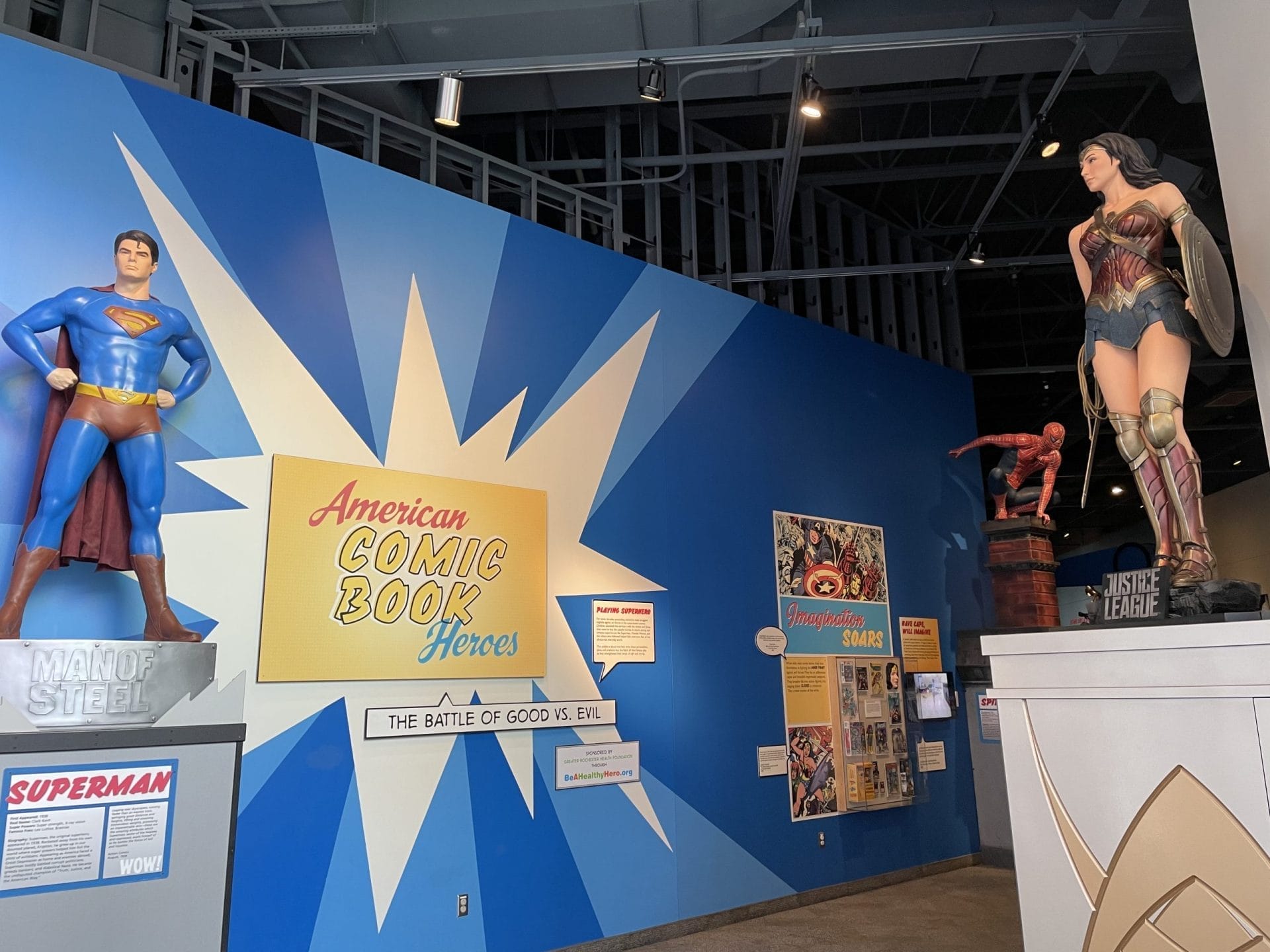 Strong National Museum of Play
After the museum, we took an Uber over to our next attraction, the Strong National Museum of Play. At first, I was expecting something similar to a children's museum I had visited when I was a kid. I wasn't wrong, but I was also surprised by everything else the museum had to offer. I'm an avid comic book reader, preferably DC Comics, and playing video games is my favorite pastime, so I was excited once I saw the large sections of the museum that were entirely devoted to my hobbies. I wandered through the Comic Book Heroes section of the museum, excited to see Wonder Woman standing tall before me.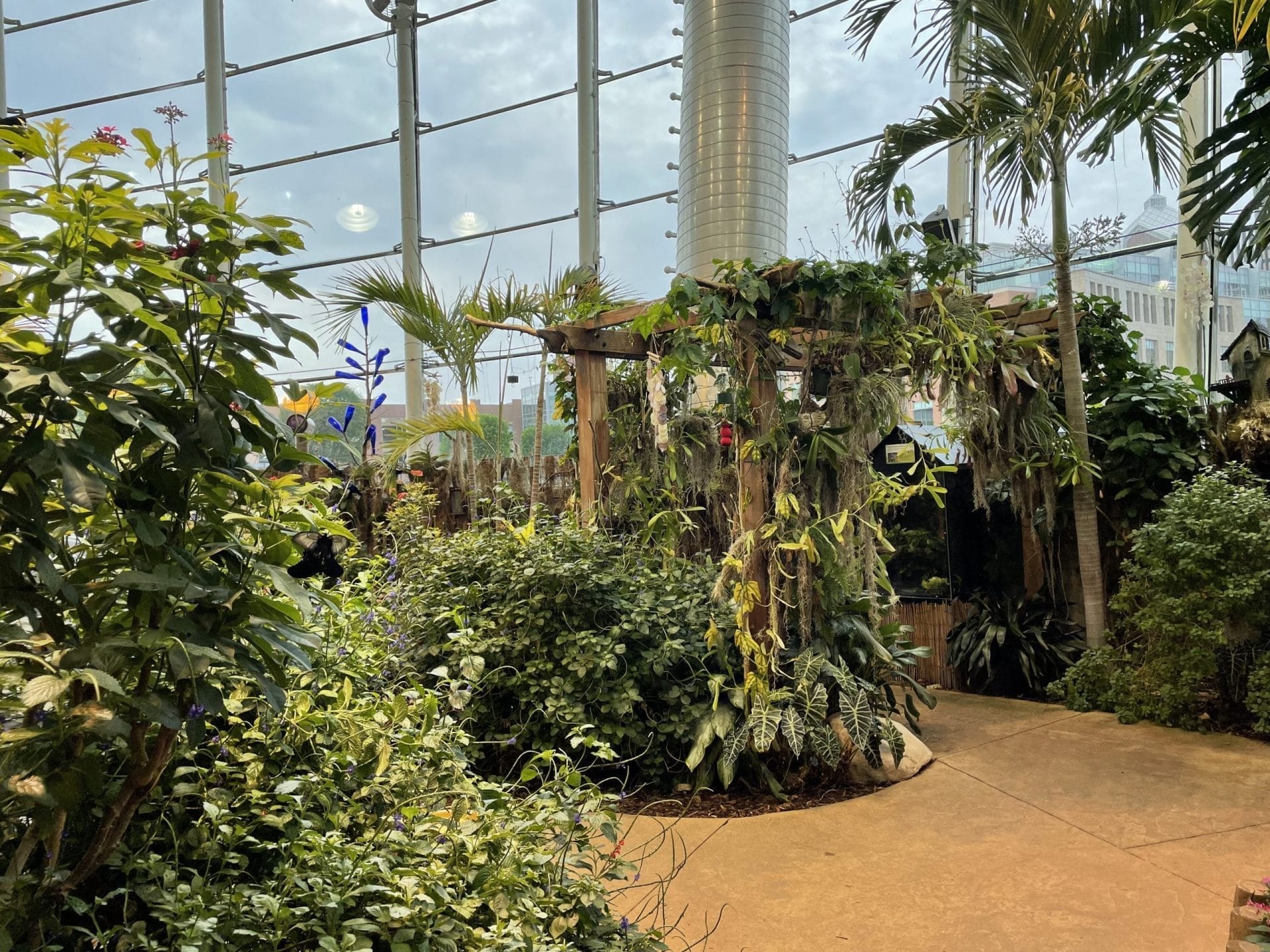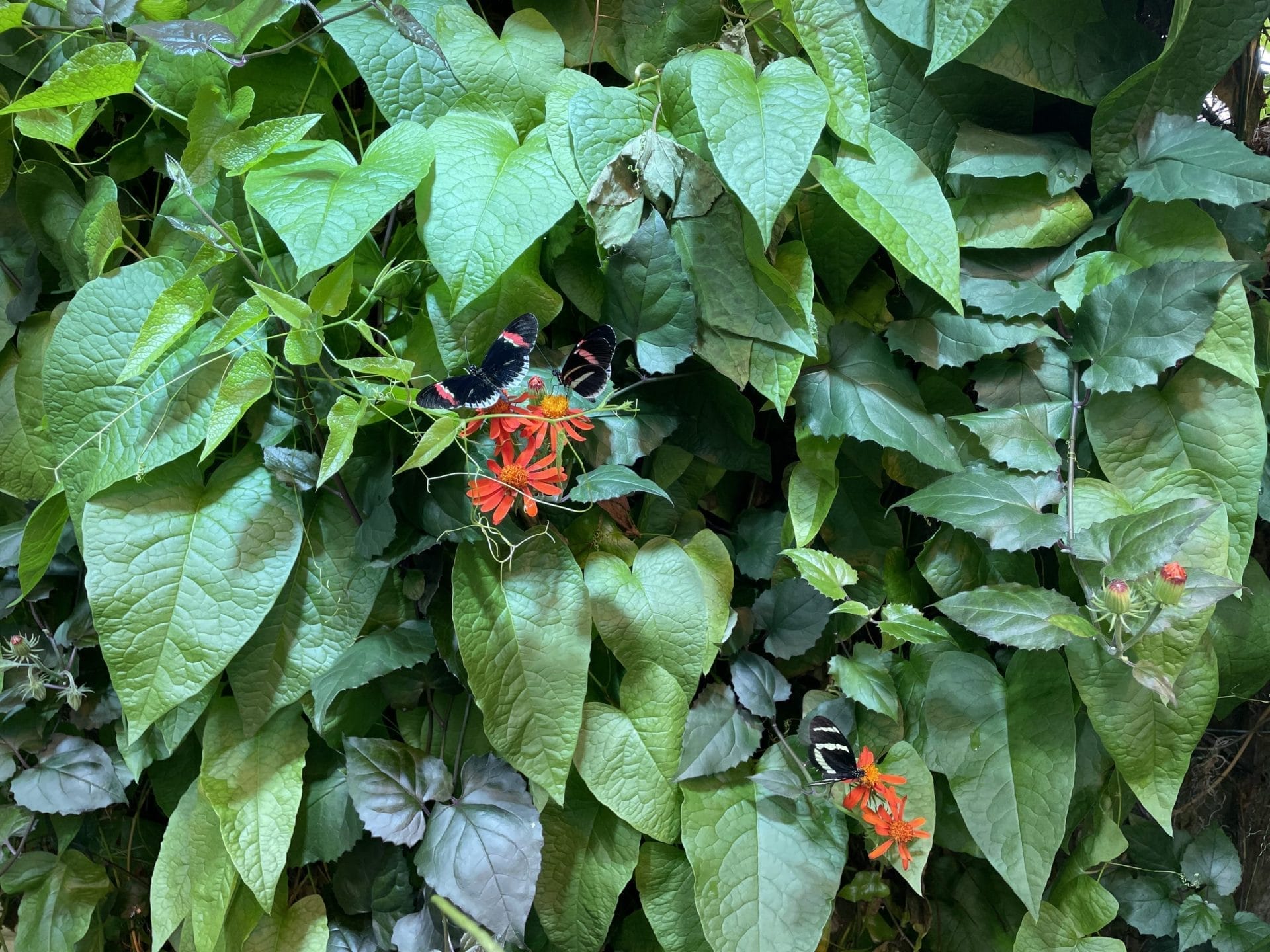 I was also able to explore the Butterfly Exhibit, which was filled with a large variety of beautiful butterfly species, as well as some turtles and birds. I entered the exhibit during the Fairy Garden hour and watched as the butterflies gracefully flew past tiny whimsical houses.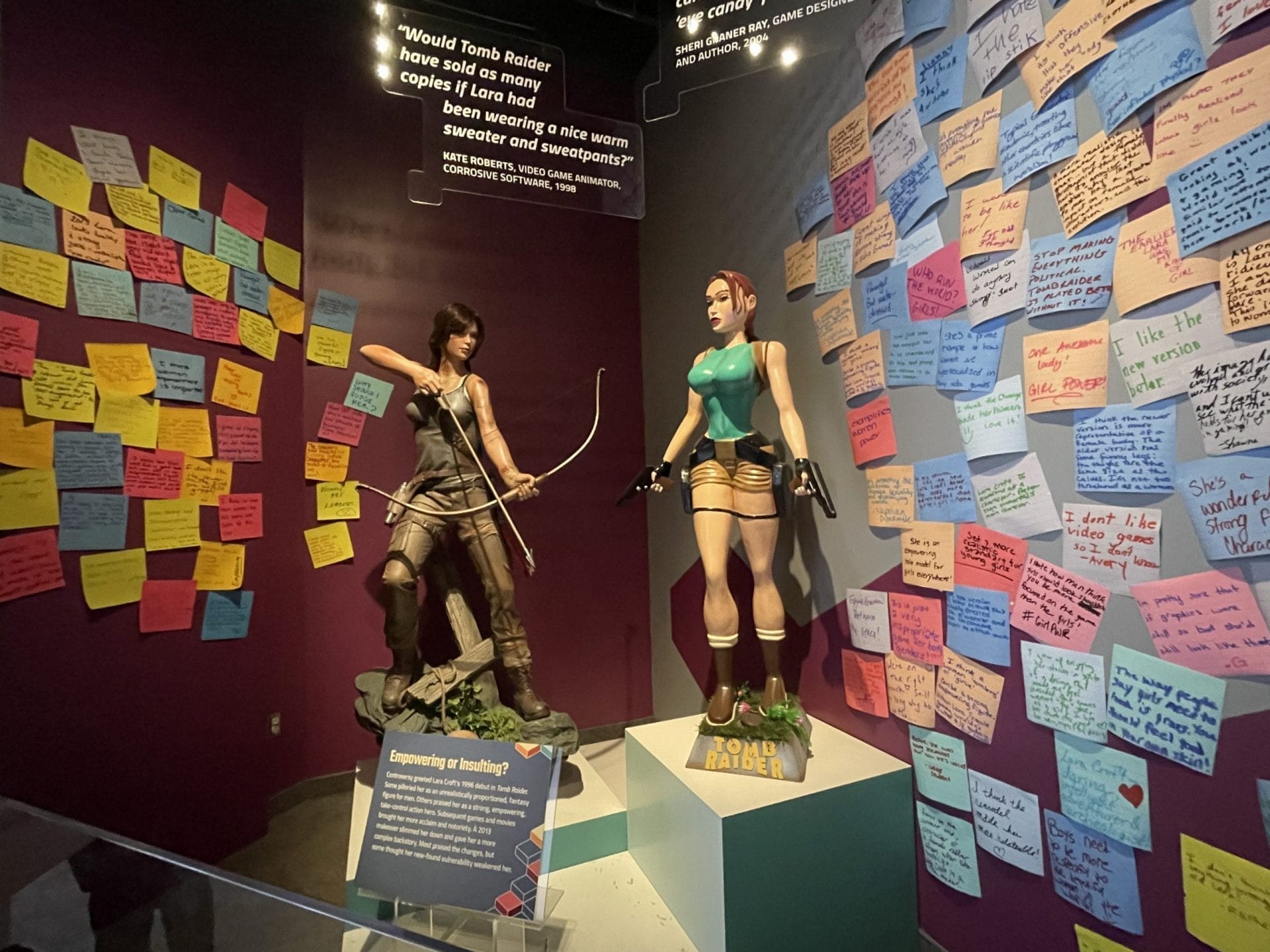 As I mentioned, I loved video games, so a large portion of my time was spent exploring this section. I had my fangirl moment gazing at two life-sized models of Tomb Raider's Lara Croft and admired the museum's attempt to create conversations about women in games. There were post its surrounding Lara Croft from children who wrote their opinions regarding her as a character. Most of them were from young girls who were excited to see such a strong female character in video games.
There were other sections featuring classic games from arcades like Donkey Kong, early consoles like the Atari and Gamecube and early representations of female characters and how they've evolved over the years.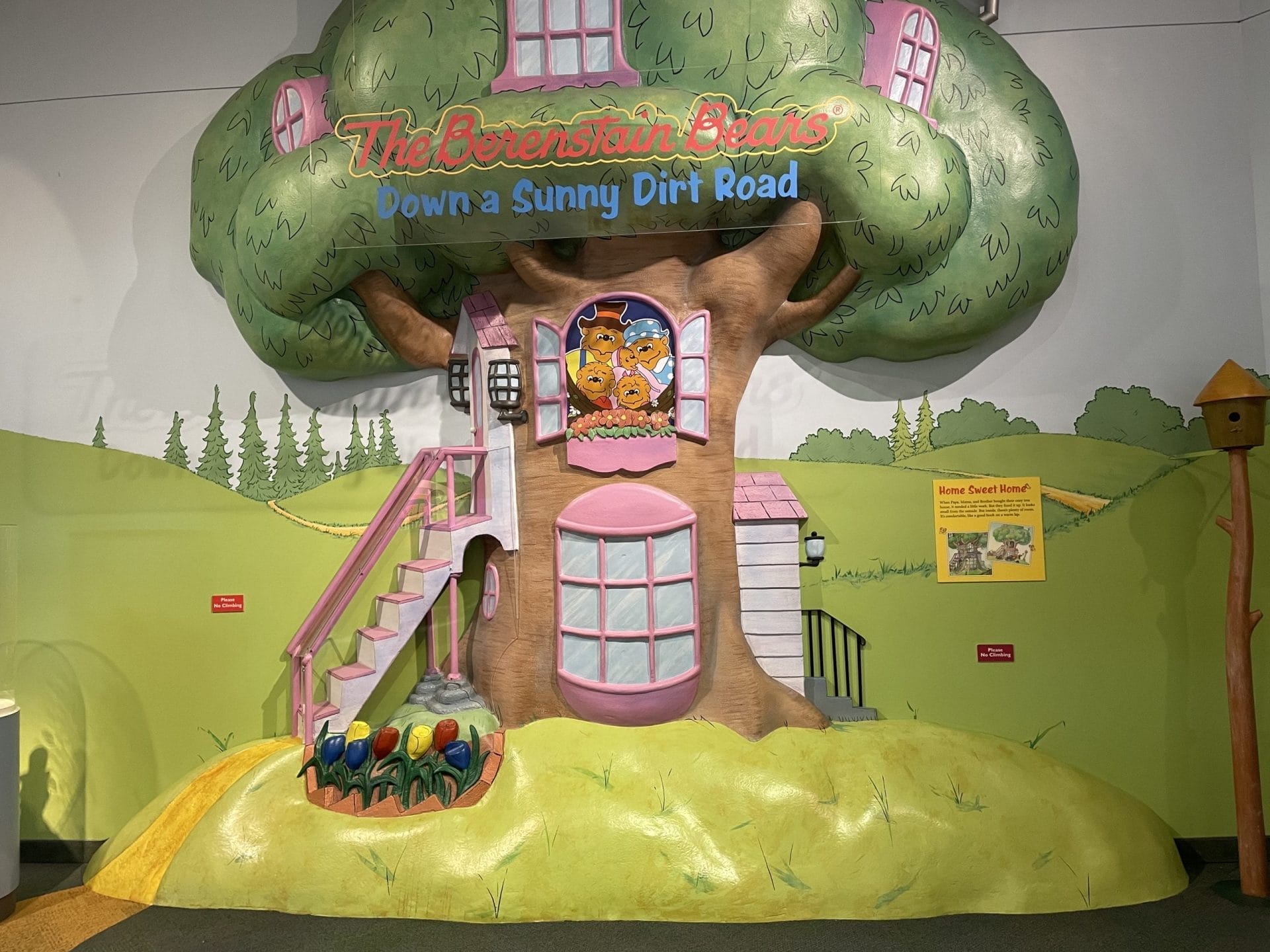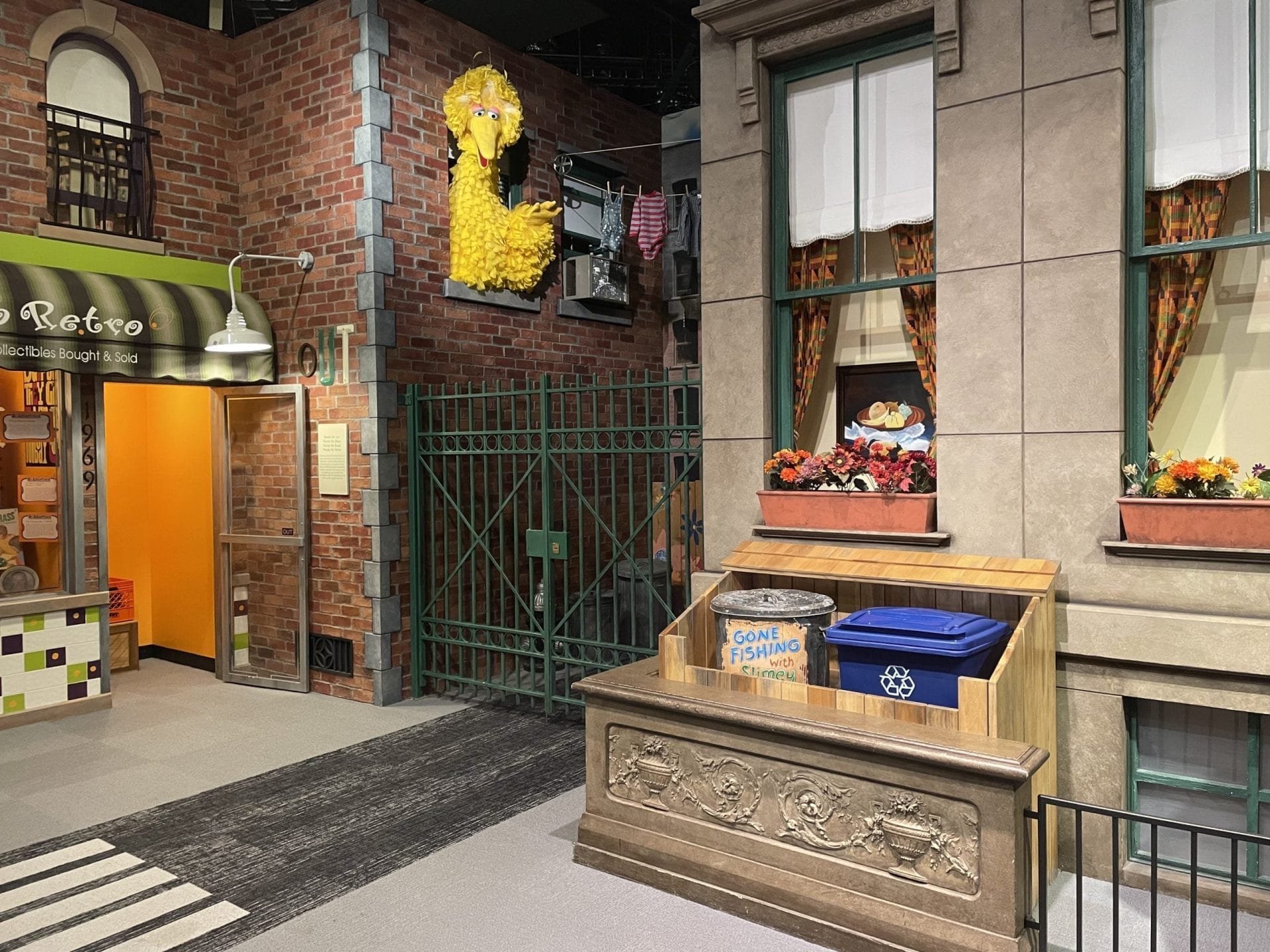 Aside from the parts of the museum that I enjoyed the most, there is truly something for everyone at the Strong National Museum of Play. There were plenty of children engaging in each section and play area. It was really cute to see the museum's Wegman's exhibit, where kids played as pretend-cashiers and shoppers. Other exhibits displayed classic stories like Peter Pan and the Berenstain Bears.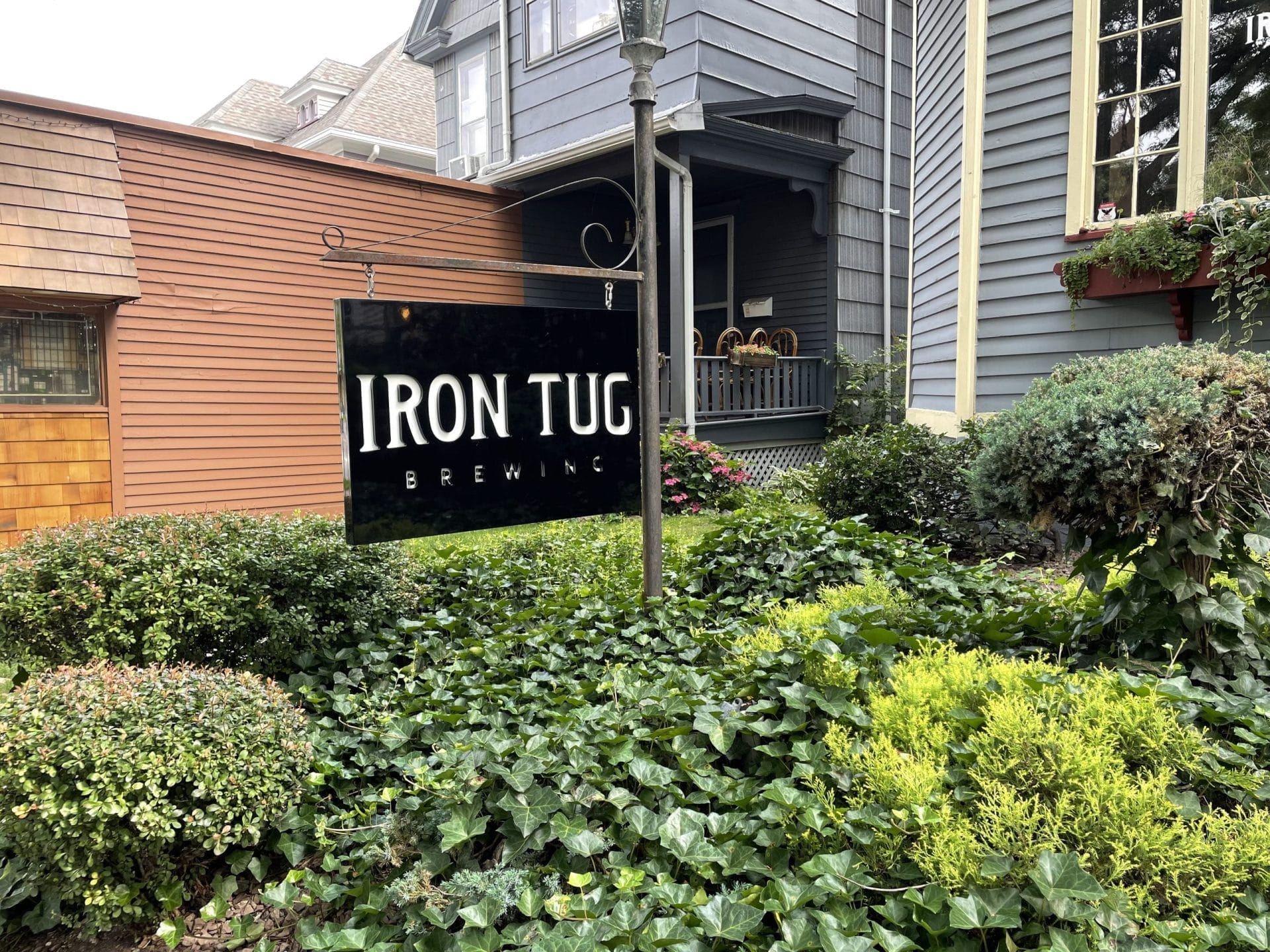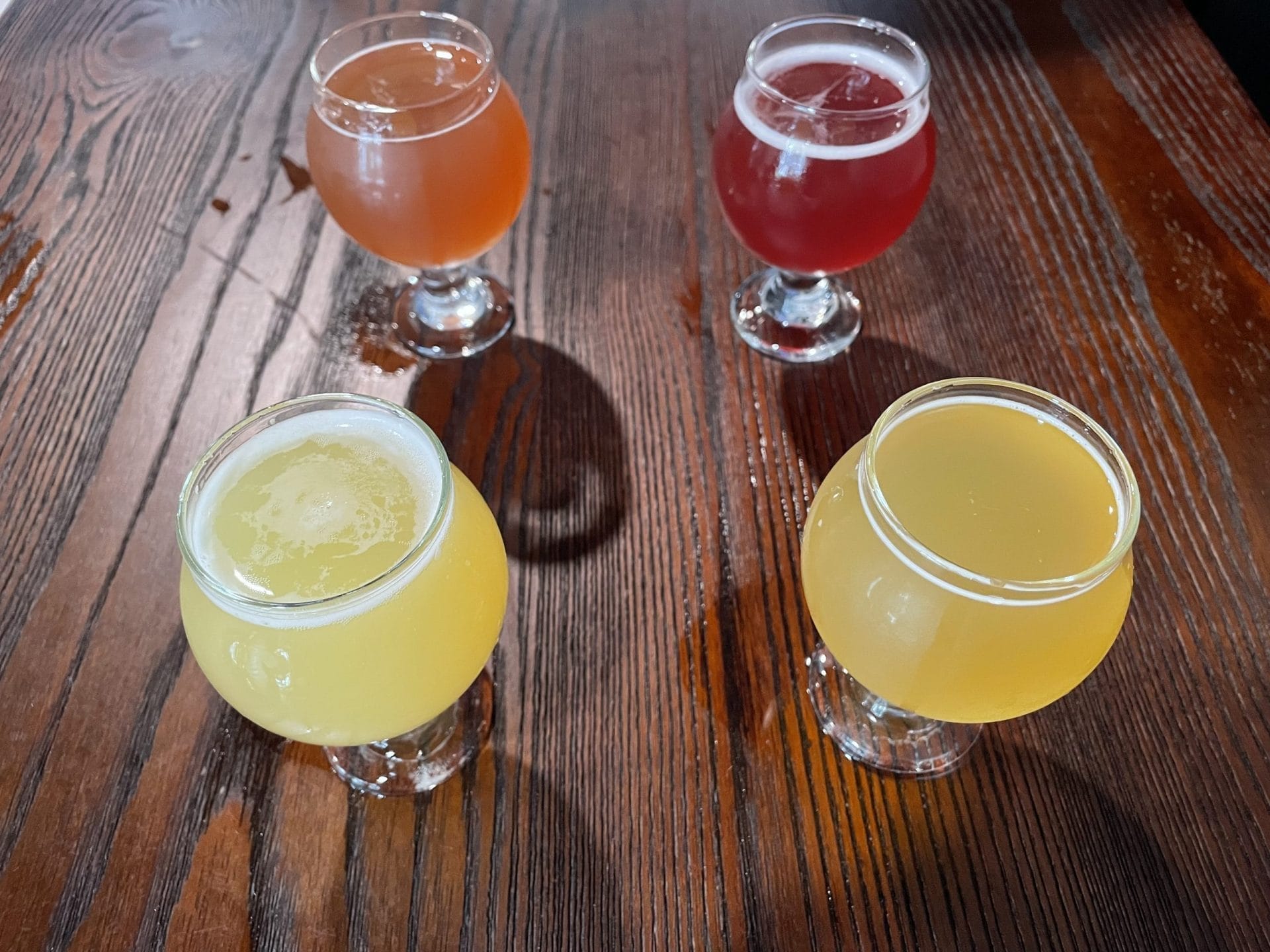 Iron Tug Brewing
After hours of wandering through these fantastic museums, I was ready for a cold drink. My partner and I walked over to Park Avenue to grab a drink at Iron Tug Brewing. It was obvious that Park Avenue was a popular destination. There were plenty of restaurants, people sitting outside and walking their dogs around the street. If I'm being honest, I'm not a huge beer drinker, so I wasn't sure what to order. Luckily for me, the employees at Iron Tug Brewing were extremely helpful in recommending what to order and gave us some samples. My favorite of the samples was a Tiramisu flavor and a Creamsicle flavor.
Although I wasn't able to visit during my stay, the Genesee Brew House is also a popular brewery and restaurant; it  is associated with the famous Genesee Brewing Company, which is renowned for its delicious craft brews.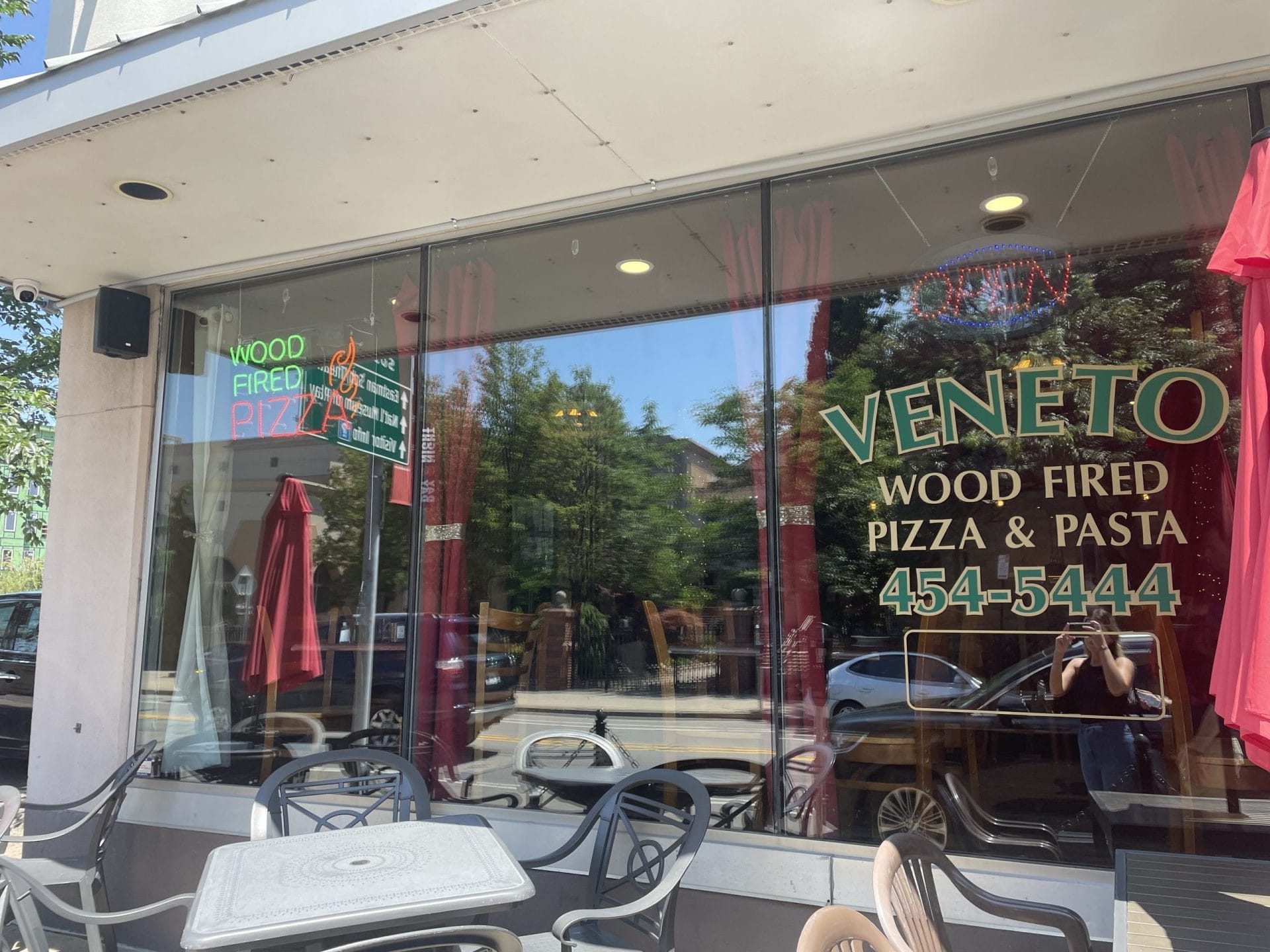 Veneto Wood Fired Pizza & Pasta
As I said before, Rochester is filled with amazing restaurants, so it's hard to make a decision when you're choosing where to eat. My partner and I love Italian food, so we knew we'd have to eat at Veneto Wood Fired Pizza and Pasta, which was conveniently close to our hotel. The restaurant has that classic Italian restaurant ambiance. The smell of garlic lingered in the air as we browsed the menu and struggled to pick our meals. I tried a Wild Berry Sangria, which was delightful, and ordered the Ravioli. My partner ordered his favorite, a Chicken Parmigiano. We met with friends who ordered a White Pizza and a salad, so we got a good look at the different menu items. As expected, everything was amazing and we left feeling full and satisfied.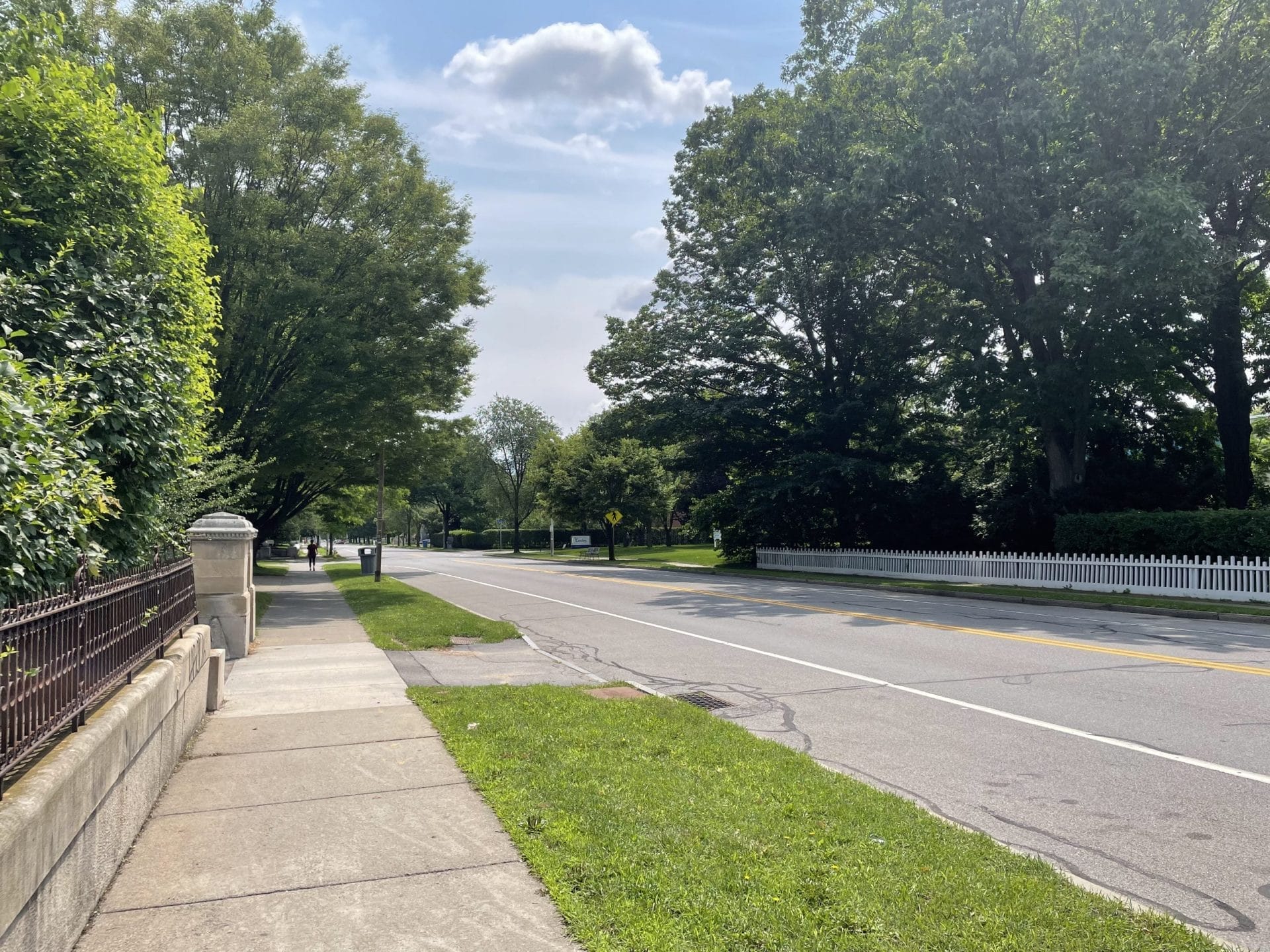 Leaving Rochester
We liked Veneto so much that we even returned the next day to grab lunch before boarding our Amtrak train. We ordered our favorite, a Margherita Pizza, which just like everything else at the restaurant, the pizza was incredible.
After eating a quick lunch and getting one last look at East Avenue. We packed our bags and got on the hotel shuttle. We boarded the train alongside all of the other travelers and got comfortable. I gazed out the window once more as we made our way back to Moynihan Train Hall.
Other places worth visiting
Restaurants
Genesee Brew House
This historic building in Rochester is home to a restaurant, tasting room, museum, gift shop and 20-barrel pilot brewing system. Try delicious brews and menu items at this famous Rochester restaurant. Award-winning brewer, Dean Jones is responsible for the Brew House's great success with over 25 years of brewing experience.
Good Luck
An upscale American restaurant located on Anderson Avenue in Rochester, NY. The menu items at Good Luck feature an artisan twist. Visit for award-winning cocktails, homemade pasta, smokehouse dishes and more.
Branca Midtown
The perfect place to go when you're craving Italian cuisine, Branca Midtown has a sleek atmosphere and delectable dishes. From specially crafted traditional recipes to a modern twist on Italian dining, you won't want to miss this restaurant.

Attractions
National Susan B. Anthony Museum and House
Looking to experience the history of the women's suffrage movement in the United States? Visit the National Susan B. Anthony Museum and House in Rochester, NY. The house is 90 percent restored to resemble the house's original state.
Strasenburgh Planetarium
Gaze at the stars and listen to great music at the Rochester Museum and Science Center's Strasenburgh Planetarium. Get ready for an experience both entertaining and educational. The planetarium's laser shows are a must-see event.
Memorial Art Gallery
Find sculptures and artwork at one of the top regional art museums in the United States. The Memorial Art Gallery, part of the University of Rochester, aims to instill knowledge and broaden the cultural understanding for all who visit.
Letchworth State Park
Hike, kayak, raft or bike through 17-miles of Western New York nature. Just south of Rochester, the state park is home to what is known as the "Grand Canyon of the East." The park connects to the Genesee River and houses multiple substantial waterfalls.
Take Amtrak to Rochester
Experience everything that Rochester has to offer via Amtrak to Rochester Station (ROC). Don't forget to use the  See New York and Save 15% discount!
There are plenty of ways to get around from Rochester Station! Pick up your reserved rental #NYTRAIN Enterprise Rent-a-Car at the Rochester Station (ROC). Click here to reserve your car, or call Enterprise's Rochester office at 585-423-2220.
Interested in ride-sharing options? Ubers are plentiful in Rochester and are an easy and convenient method of transportation.
For more information regarding visiting Rochester, check out VisitRochester.com
More to do near Rochester