Editor's Note: Prior to the pandemic, for the third consecutive year, The New York City Association of Hotel Concierges surveyed its members exclusively for the readers of New York By Rail. Since New York City has been largely shut down until recently, we are now publishing the survey results online. New York By Rail has verified that the concierges selections are open, but we highly recommend you check ahead as operational changes may have occurred at some establishments. We hope these recommendations inspire you to visit New York City once again – VERY SOON!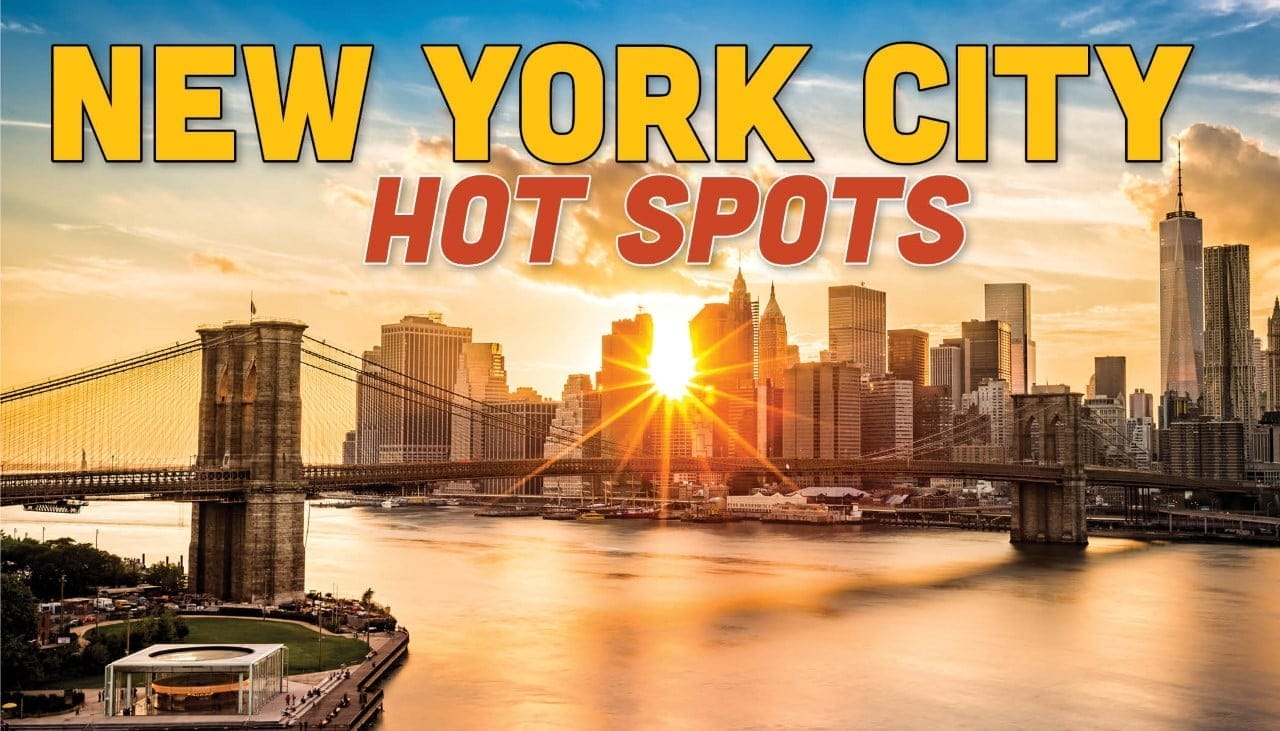 Every wonder where concierges go when it's their time on the town? These experts, who send hotel guests in the Big Apple to the city's trending and traditional hot spots, also have their favorite places near to home, too. The third annual New York By Rail survey of The New York City Association of Hotel Concierges reveals their favorite places to eat, drink, shop and be entertained—where they live!
Now that many Covid-19 restrictions are being lifted and that the majority of New Yorkers are vaccinated, businesses are opening up and on the road to thriving again. New York City may have taken a hiatus from being a hustling and bustling destination for some time, but now it's back and ready for action. Take Amtrak to Moynihan Train Hall at Penn Station and explore all of New York City's five boroughs with an exclusive list of concierges' favorite neighborhood hot spots.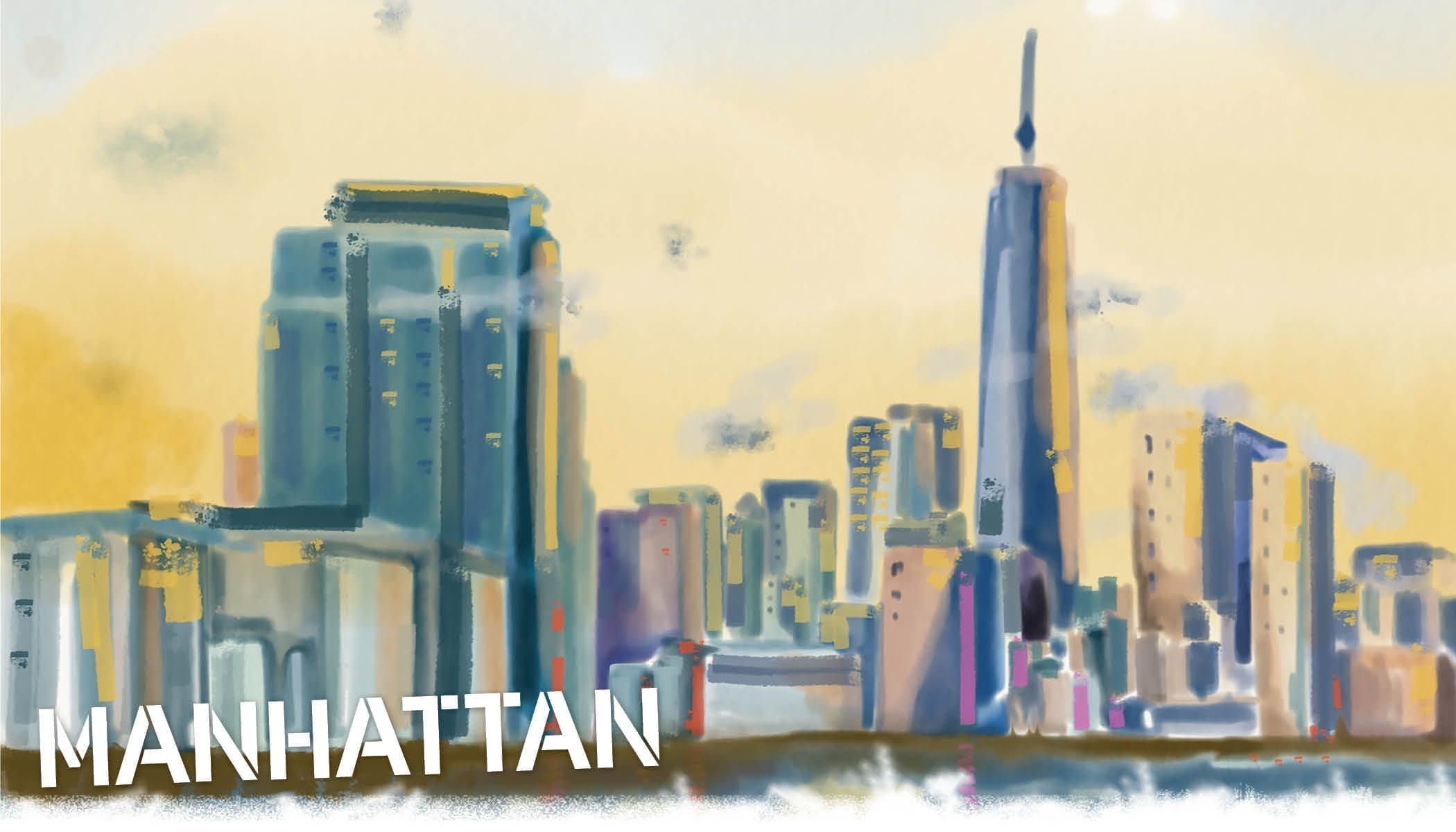 MANHATTAN FAVORITES
The Little Shop
Recommended by: Aisha, Financial District
"Walking through a 'bodega' is a very New York experience, but so is finding a hidden speakeasy. The Little Shop is both!
Strivers Row
Recommended by: Carl, A Resident of Harlem
"The St. Nicholas Historic District [known as Strivers Row] is located on both sides of West 138th and West 139th Streets between Adam Clayton Powell Jr. Boulevard (7th Avenue) and Frederick Douglass Boulevard (8th Avenue). It is both a national and a New York City historic district."
Apollo Theater
Apollo Theater
Recommended by: Richard B from Harlem
"The Apollo Theater holds some of the greatest musical histories in the 20th century and beyond, and 125th Street is where you can find a lot of Harlem's rich culture."
Canaan Baptist Church
Recommended by: Bill H from Harlem
"This church has a wonderful Sunday service at which visitors are welcome to join in the worship service and to participate in the joyous celebration of love and fellowship."
The Cloisters
Recommended by: Len from Washington Heights
"Part of the Metropolitan Museum of Art, The Cloisters showcases medieval art in a French Monastery overlooking the Hudson."
Also recommended by: Abrahm V from Washington Heights
"It's an extension of the Metropolitan Museum of Art. It also has the distinction of being the only museum in the U.S. dedicated exclusively to art from the Middle Ages. It sits in a beautiful park on an elevation with partial views of the Hudson River and the Palisades."
Beekman Place
Recommended by: Mary M from Beekman Place
"At 50th Street, between 1st Avenue and the East River. Some very famous people lived on Beekman. The first house belongs to the Grand Duchy of Luxembourg. Originally the home of Irving Berlin, from 1946 until his death in 1989, [he] is considered to be one of the most famous songwriters in American history. Second is Gloria Vanderbilt at 30 Beekman, an American artist, author, actress, fashion designer, socialite and mother of Anderson Cooper."
Hell's Kitchen Neighborhood
Recommended by: Adam from Hell's Kitchen
"The Restaurants! In Hell's Kitchen, you can find the most diverse selection of excellent, authentic food in the whole city. Peruvian, Israeli, Thai, Mexican, Indian and everything in between.  We've got some HOT kitchens indeed!"
Central Park
Recommended by: Polina from Manhattan
"Central Park is a beautiful oasis in New York City. Visitors from all over the globe walk, bike, or take a horse-drawn carriage through a section of the green park for a breathtaking and memorable city experience. I love to suggest visiting the park for surreal, transcendent views that can easily catapult anybody away from the hustle and bustle of the city by merging and becoming one with nature."
Bryant Park
Bryant Park
Recommended by: Gas from Midtown
"This Park has different venues all year round that our guests really enjoy – an ice skating rink, winter village, fashion week, brunch in the park, movies, etc."
Cafe Fiorello
Recommended by: DB from Lincoln Center
"It's right across from Lincoln Center. Very family-friendly, with great Italian food and atmosphere."
Le Bernardin
Recommended by: ML from Midtown Manhattan
"A French seafood restaurant. Creative gastronomy. Excellent ambiance. Great service."
Central Park Zoo
Recommended by: Kathleen in Midtown
"Cool spot to visit the penguins in the summer. I love to watch the sea lions get fed."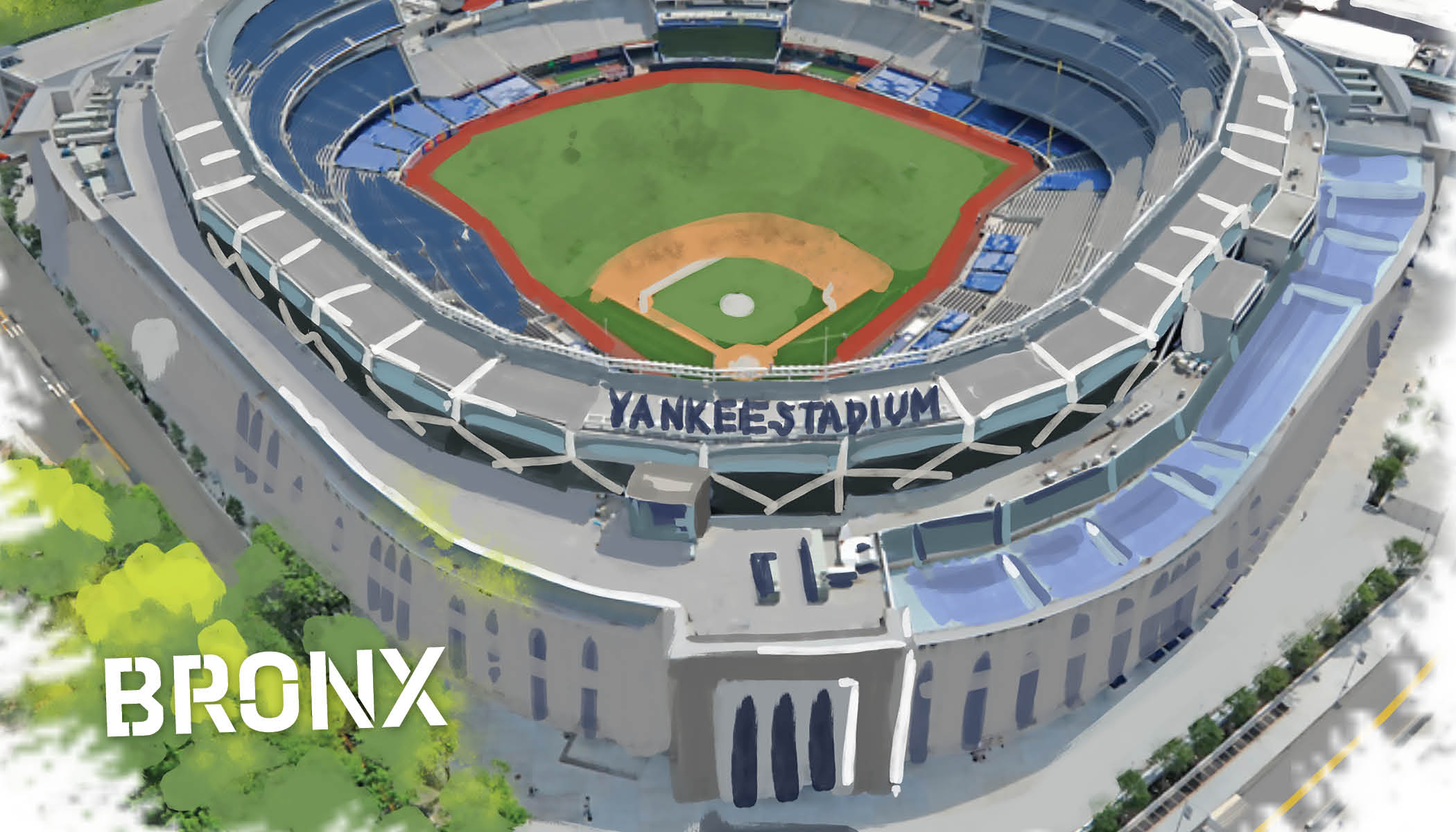 BRONX FAVORITES
Yankee Stadium
Recommended by: Lorenzo from the Bronx
"Yankee Stadium is by far the most popular [baseball stadium]. It's America's pastime! And the Yankees are one of the best major league baseball teams in the country!"
New York Botanical Garden, Bronx Zoo,Neighborhoods of City Island and Little Italy
Recommended by: Juan from the Bronx
"I like to recommend this as an escape from Manhattan and turn it into a day trip. The botanical gardens and the zoo are separated by Fordham Road, easily accessible by train, bus or subway, and next to Little Italy. Take a short bus ride to City Island to catch some fresh seafood while relaxing by the water."
New York Botanical Garden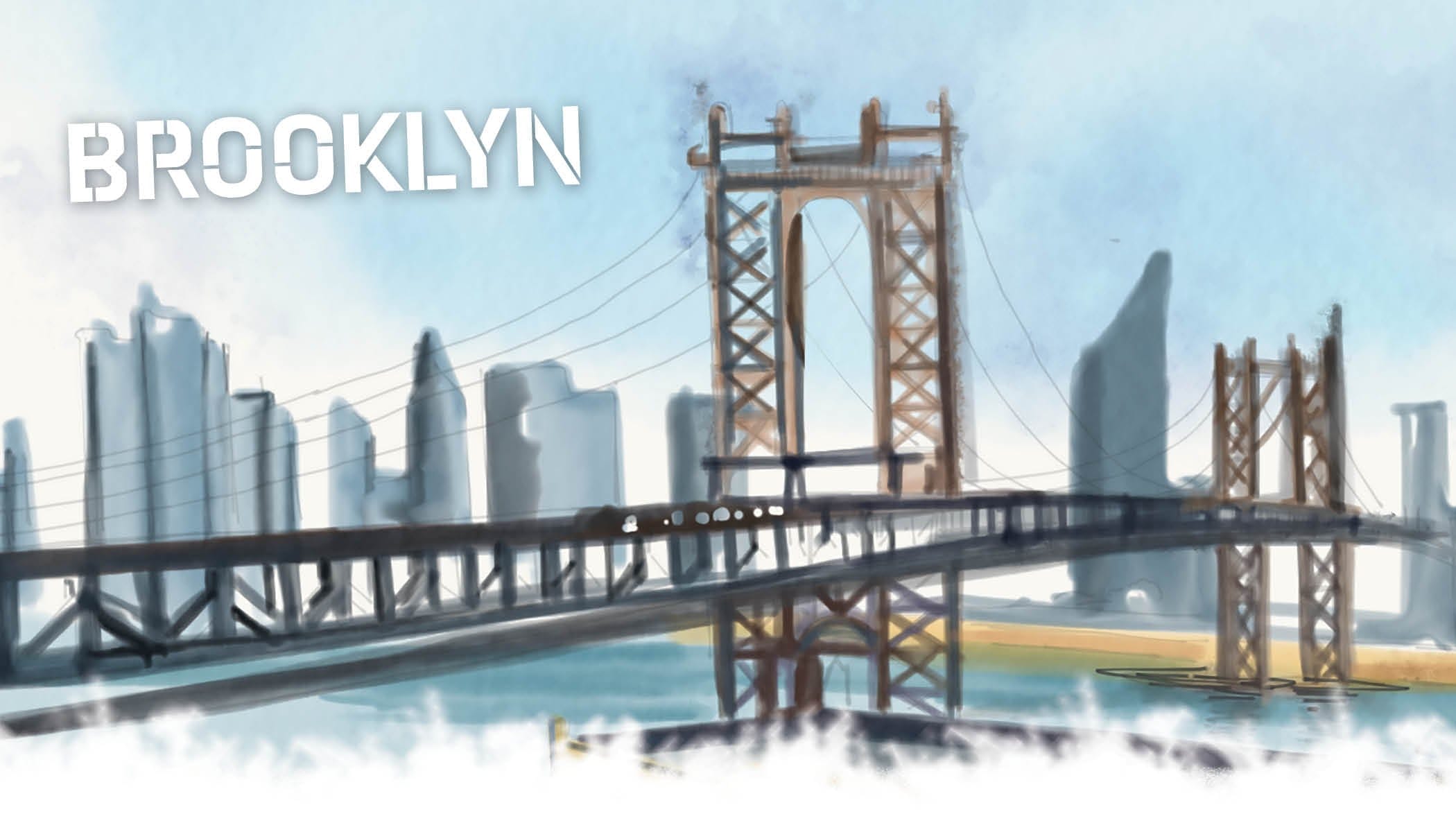 BROOKLYN FAVORITES
Archery, Axe-Throwing, Rock Climbing, Shuffleboard
Recommended by: Chris M from Park Slope
"Whether you are feeling active or just wanting to have some fun, you will find all these activities in peaceful Gowanus [a neighborhood], year-round. Should it be warm, grab a drink at Threes Brewing, Lavender Lake or Pig Beach, which all have great outside spaces."
The Ravine in Prospect Park
The Ravine in Prospect Park
Recommended by: Rob from Prospect Heights
"Quite literally an off-the-beaten path in Prospect Park, where travelers can seek respite from attraction-hopping and the sounds of the city. Brooklyn's only forest, The Ravine includes a maze of footpaths surrounded by towering trees, streams, and small waterfalls. Keep a lookout for native woodpeckers, herons, rabbits, chipmunks, and even turtles."
Win Son Bakery
Recommended by Chris from Williamsburg
"A hip Taiwanese bakery with great coffee and breakfast options, close to the L Train (Montrose Station). The Milk Bun BEC [bacon, egg, cheese] is delicious."
Pilar Cuban Bakery
Recommended by: Jason from Clinton Hill
"Both the eatery and bakery will transport you to a vibrant Cuban wonderland. At the bakery, try their breakfast empanada, and pair it with a cafe con leche. At the eatery, try their traditional Cubano sandwich or their rotisserie chicken, paired with a mojito, while listening to lively salsa and Latin music, and feel like you're in a tropical space."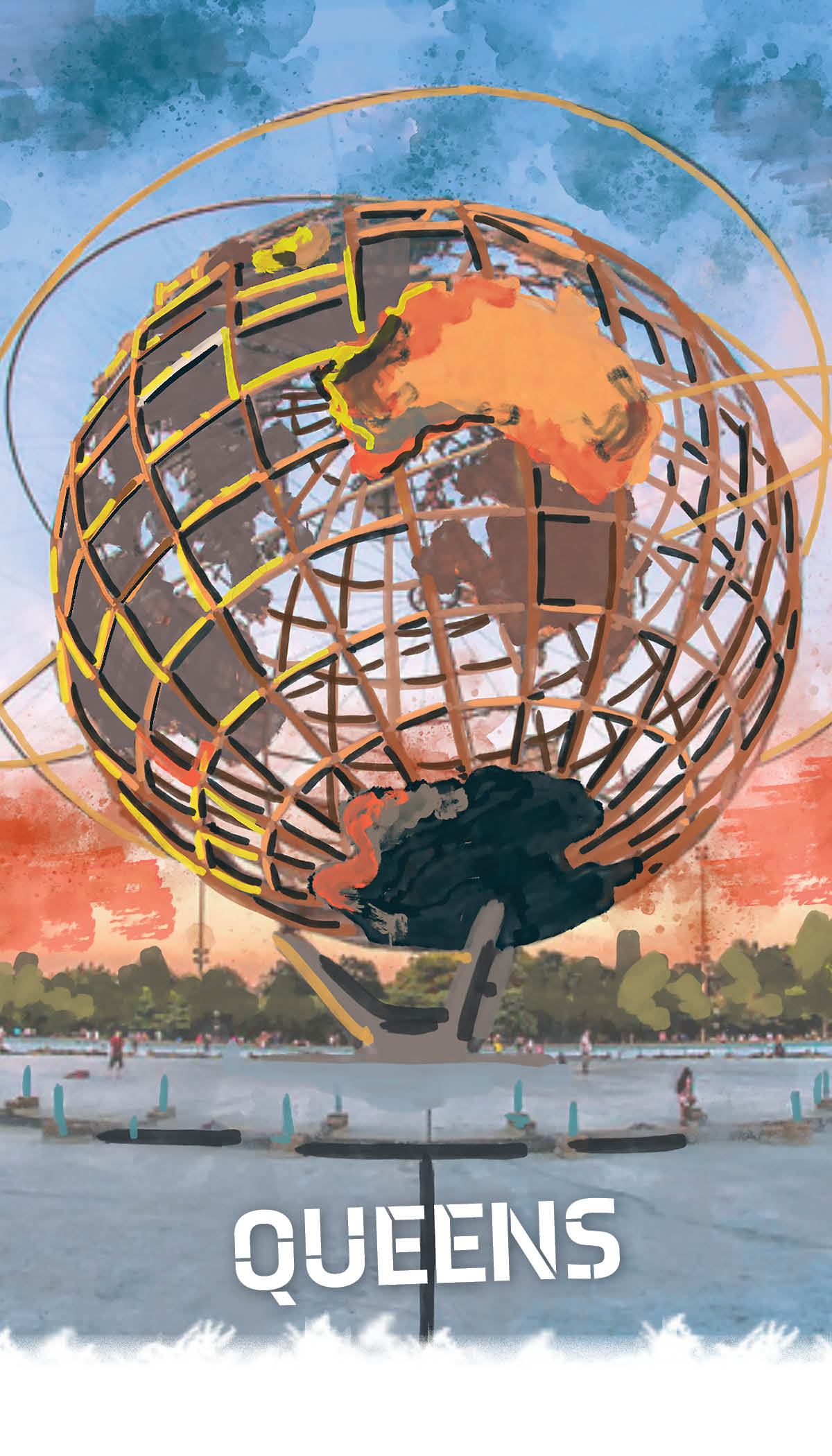 QUEENS FAVORITES
Museum of the Moving Image
Recommended by: Keoni In The City
"An amazing collection of relevant, educational and informative images, art, film, TV, and digital media! This museum addresses how visual media has come to the forefront in shaping our lives."
Museum of the Moving Image | Photo Courtesy of Facebook @MovingImageMuseum
Taverna Kyclades
Recommended by: J from Astoria
Taverna Kyclades has some of the best Greek-style seafood you can get in all of New York, and the atmosphere is casual and lively. The restaurant does not take reservations, but it's worth the wait. Follow up dinner with drinks and live music at the Let Love Inn, an eight-minute walk from the restaurant.
Kaufman Astoria Studios | Photo Courtesy of Facebook @KaufmanAstoriaStudios
Astoria Park
Kaufman Astoria Studios
Recommended by: Gabriela from Astoria
"Lots of activities in the park, summer schedule. Lots of exhibitions at the [movie] studios."
MoMA PS1
Recommended by: Harald from Long Island City
"MoMA PS1 was the first public school in NYC. It's an iconic red, stone building that is now part of the Museum of Modern Art, showcasing the works of up-and-coming avant-garde artists. During the summer, PS1 Warm-Up is a series of parties on Saturdays with live DJs, food and beverages, and a chance to experience the galleries. Only three short stops from Grand Central Terminal!"
Fort Totten Park
Recommended by: Nellie Loving Bayside
"Located on the Willets Point Peninsula, Fort Totten is a historic [Civil War] fort in Queens. It's a beautiful area, a must-visit! The U.S. Army Reserve maintains a presence at the fort, also historic society [is at the castle]."
Dawa's
Recommended by: Anabela, Woodside
"Dawa's is a small restaurant serving authentic Himalayan and seasonal new American dishes in a casual atmosphere. The fact that the owner of the place is always there reflects on the friendly service and the amazing food. They use locally farmed ingredients which supports local farmers."
Atlas Park Mall
Cooper Beer Garden
Recommended by: Anthony P NYC Concierge
"The best part of living in Queens is the outdoor factor. Atlas Park Mall surrounds a large grassy courtyard. In the summer months, the Cooper Beer Garden opens, transporting you to the Midwest, Europe, and New England all in one spot. I recommend anyone visiting NYC take the M train out on the weekend and have a blast!"
Santa Fe
Recommended by Ana, Sunnyside
"A Mexican casual spot. You can taste food from almost all countries of the world in this fairly small neighborhood, from Turkish and Romanian to Nepalese. One of my favorites is quesadillas in Santa Fe, definitely must-have if around."
Lockwood Gift Shop
Recommended by: Kevin from Jackson Heights
"Lockwood is a great little neighborhood store with a vast selection of unique items. Their inventory changes often, so there is always something interesting to buy for yourself or as a gift."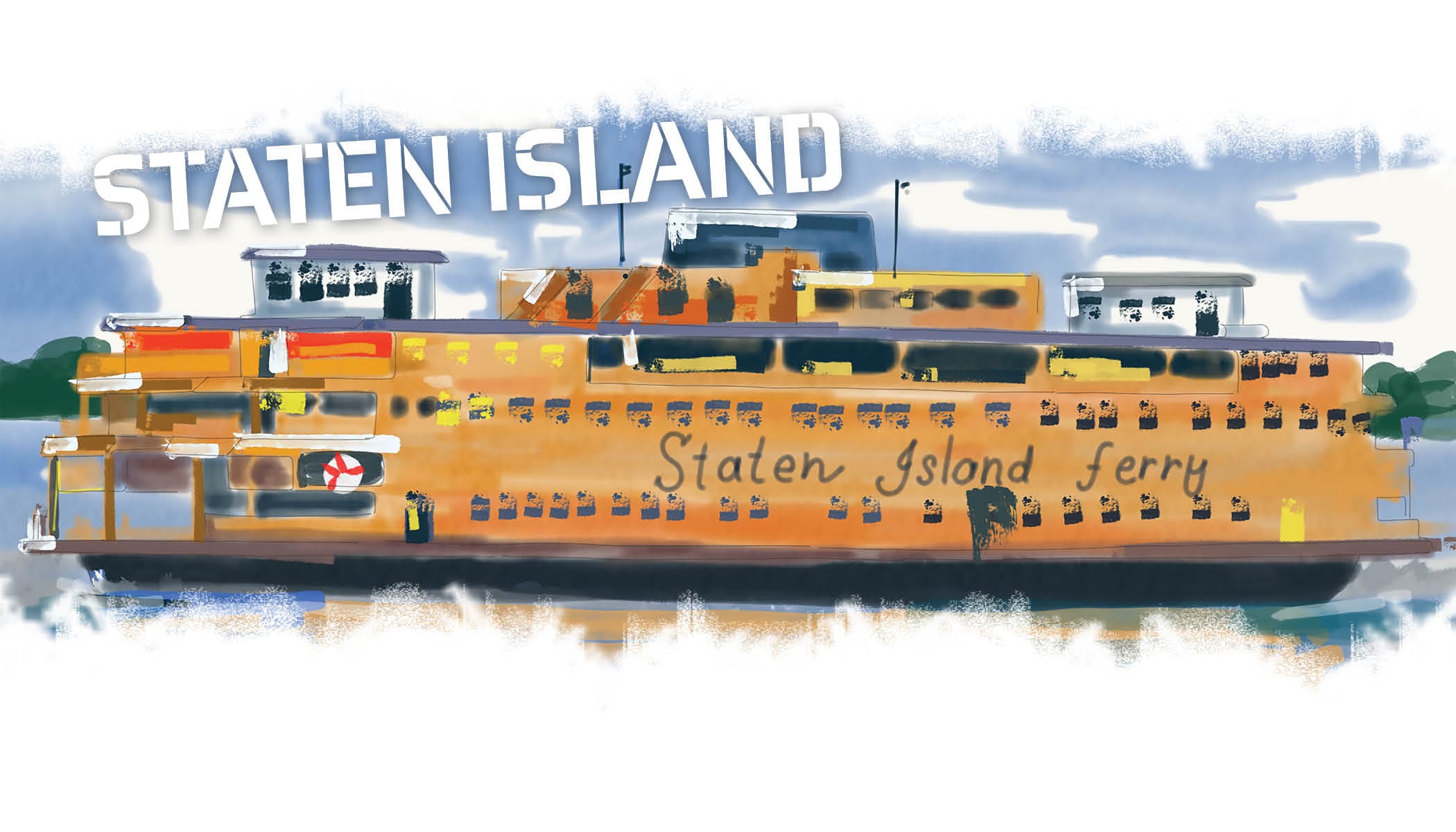 STATEN ISLAND FAVORITES
Bloomingdale Park
Recommended by: Emma from the Outer Borough
"Bloomingdale Park has several walking loops, some with a gradient for cardio exercise, as well as several wooded areas with pretty flora. It also offers a very large grassy field for team sports, along with water fountains, and in warmer months, ice cream is available!"
St. George Neighborhood
St. George Neighborhood
Recommended by: Renee from Staten Island
"There are breathtaking views of the Manhattan Skyline from the Empire Outlets. A free ferry runs to the outlets from Lower Manhattan. The Empire Outlets are the only outlets in the city, featuring Nordstrom Rack, Levis, Gap, H&M, Nike, etc., and where you can experience Virtual Rush (VR). There's also the St. George Theater with great restaurants across the street…and it's a short ride to the Snug Harbor Cultural Center and Botanical Garden."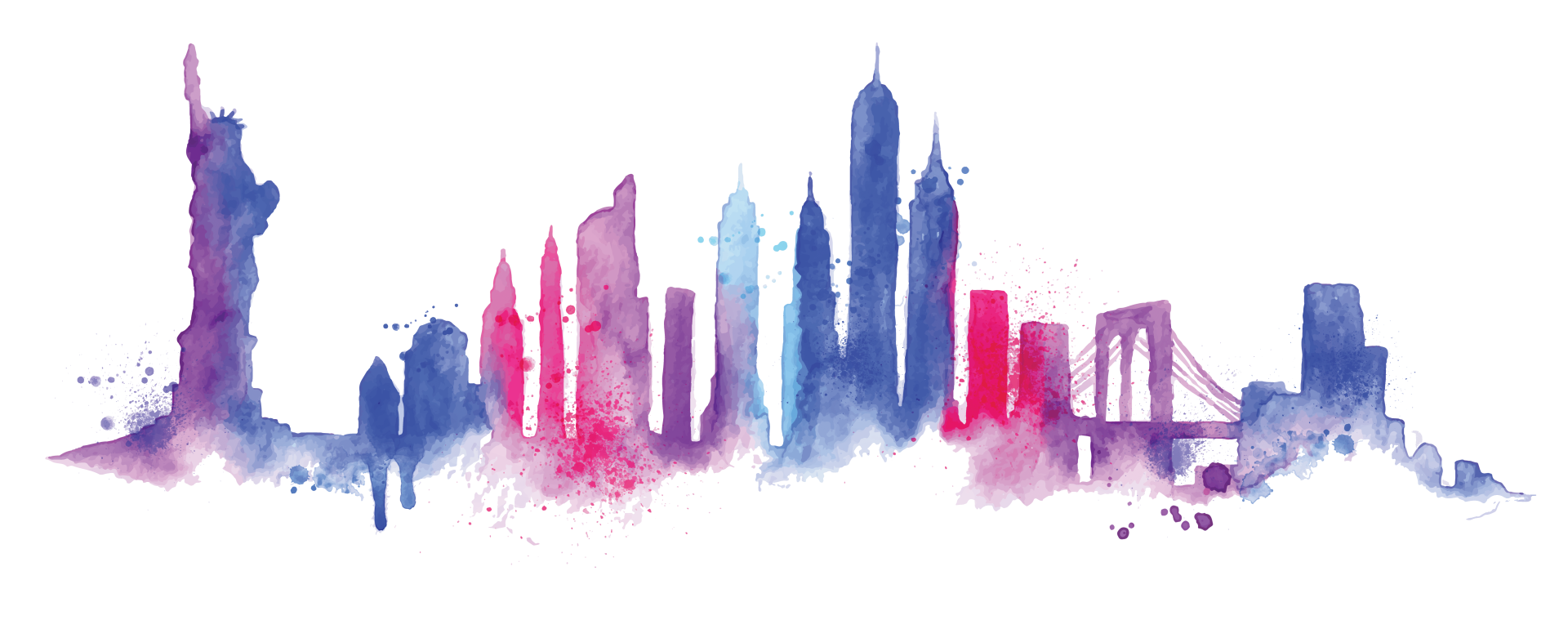 More to do in New York City