Best outdoor and indoor ice-skating rinks in New York from upstate to Central Park 2021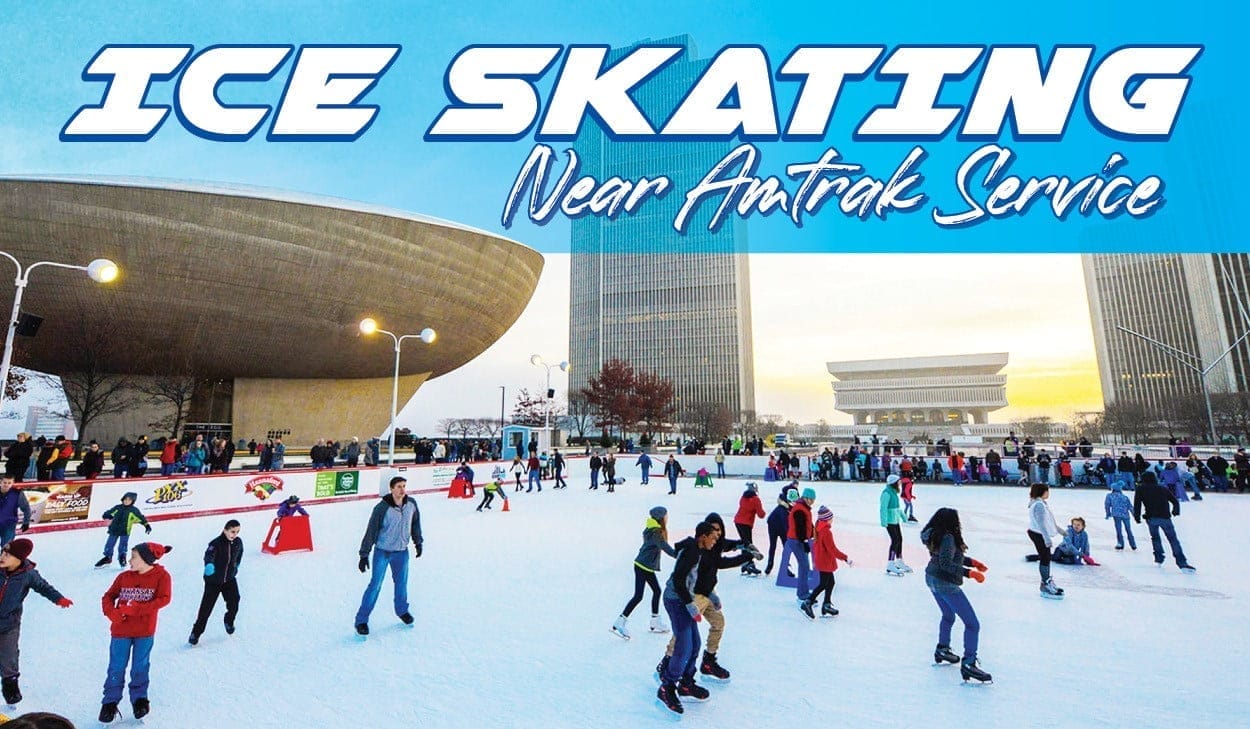 As the colder days creep up, many of us are looking to take advantage of the weather change. If you're trying to get outside this winter or enjoy the weather from inside, ice skating is the perfect cold-weather activity. Whether you're enjoying family fun on the ice or looking for a date night adventure, ice skating rinks are abundant throughout New York State. Take Amtrak to these prime ice skating attractions throughout New York this winter.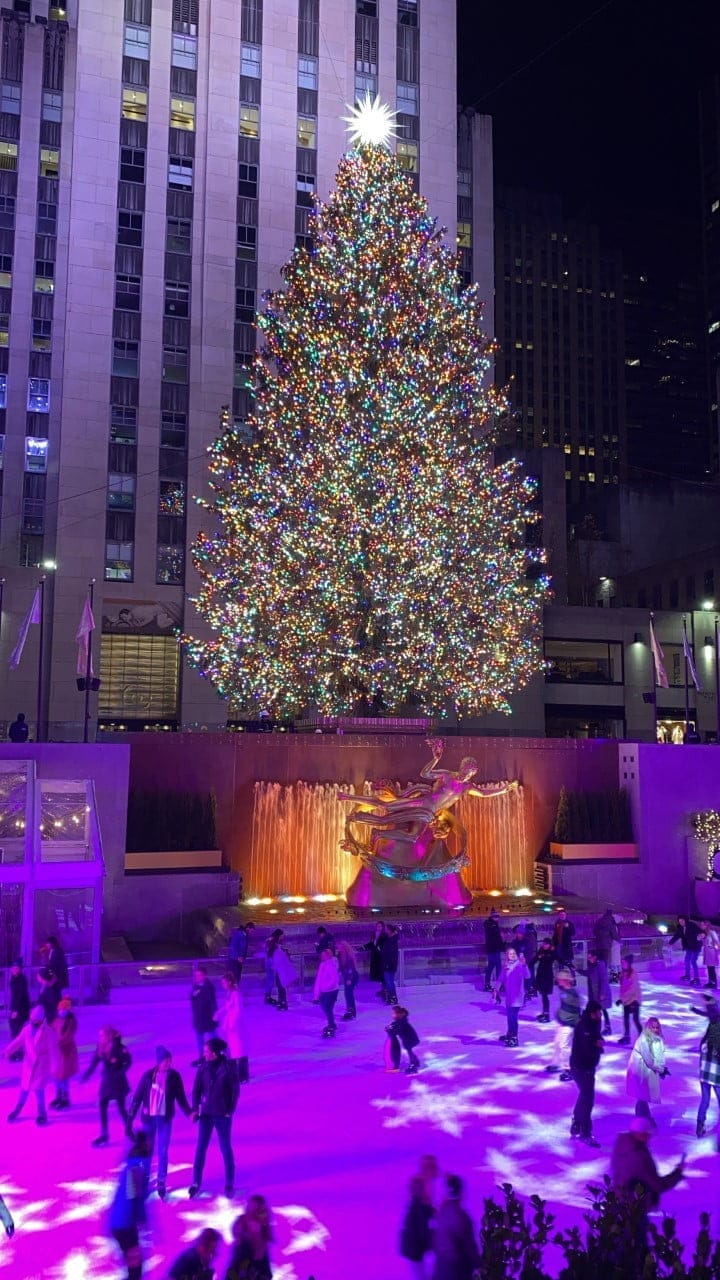 One of the most iconic destinations in New York City, Rockefeller Center embodies the Christmas spirit. From Nov. 6 to Jan. 17, anyone can visit Rockefeller Center to skate under the towering Christmas tree. Skaters can rent ice skates and are allowed on the rink for only $20 between 9 a.m. and midnight. According to RockefellerCenter.com, Ice skating at Rockefeller became a tradition during the Great Depression when a skate salesman demonstrated his product on the frozen water of the Rockefeller Center fountain. The ice rink opened in 1936 as a temporary attraction to increase traffic to the shopping plaza, but it was so popular that it became a staple during the holiday season. If you don't know how to ice skate but you're looking to join in on the tradition, ice skating lessons are available.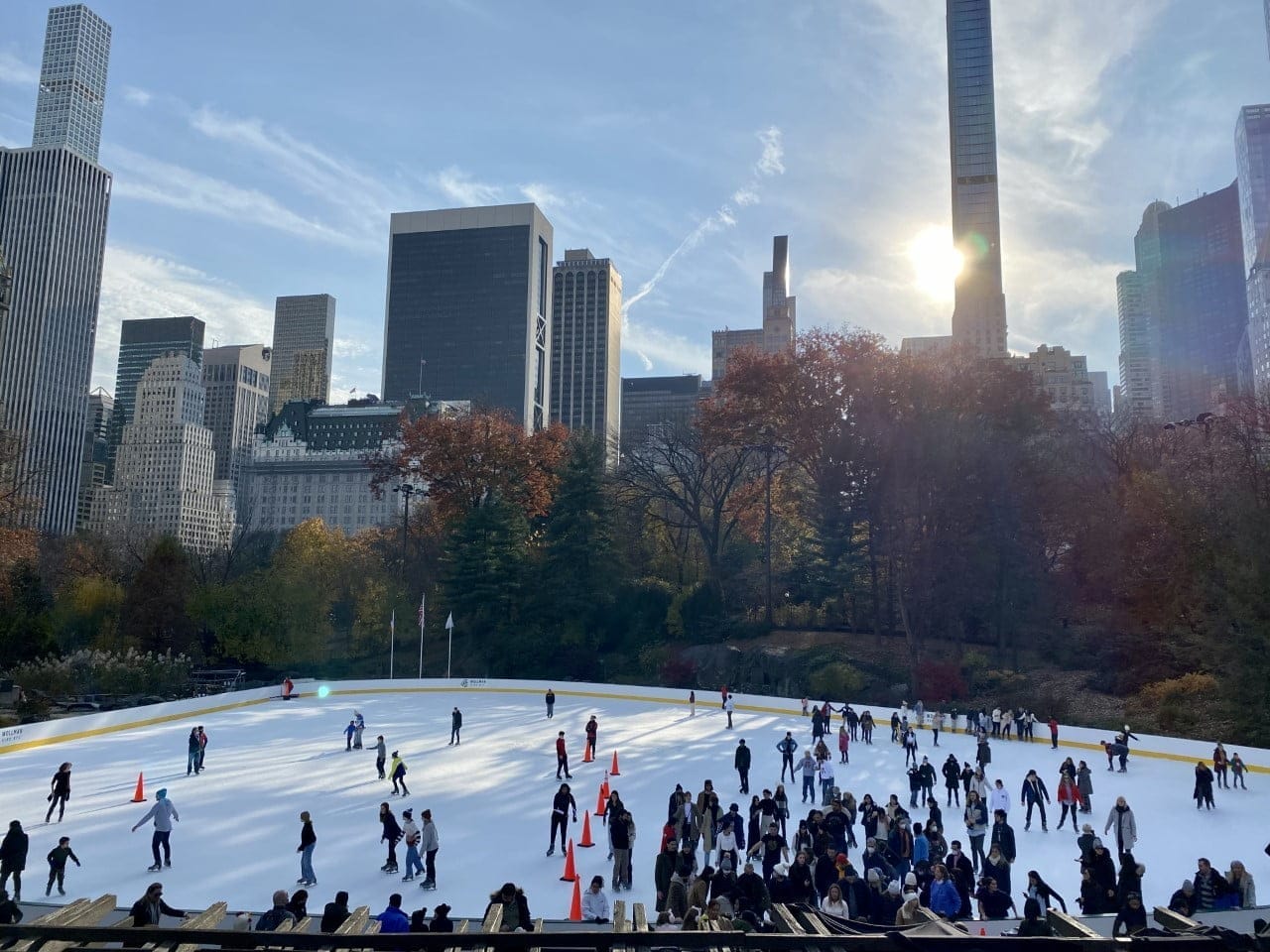 Wollman Rink at Central Park
Head to the heart of Central Park to find an ice skater's paradise at Wollman Rink. Beginners can take advantage of the countless skating lessons offered, including hockey and figure skating. Skating at Wollman Rink is the perfect addition to a day at Central Park. The ice skating rink is also near Central Park Carousel and the Central Park Zoo, making it a prime location. Children who dream of being a hockey player or joining the Olympics ice-skating team can start early at Wollman Rink. Both season and day passes are available for ice skaters, along with skate rental. After shutting down this past February, the rink has reopened for the holiday season on Nov. 17 to the hopes of many.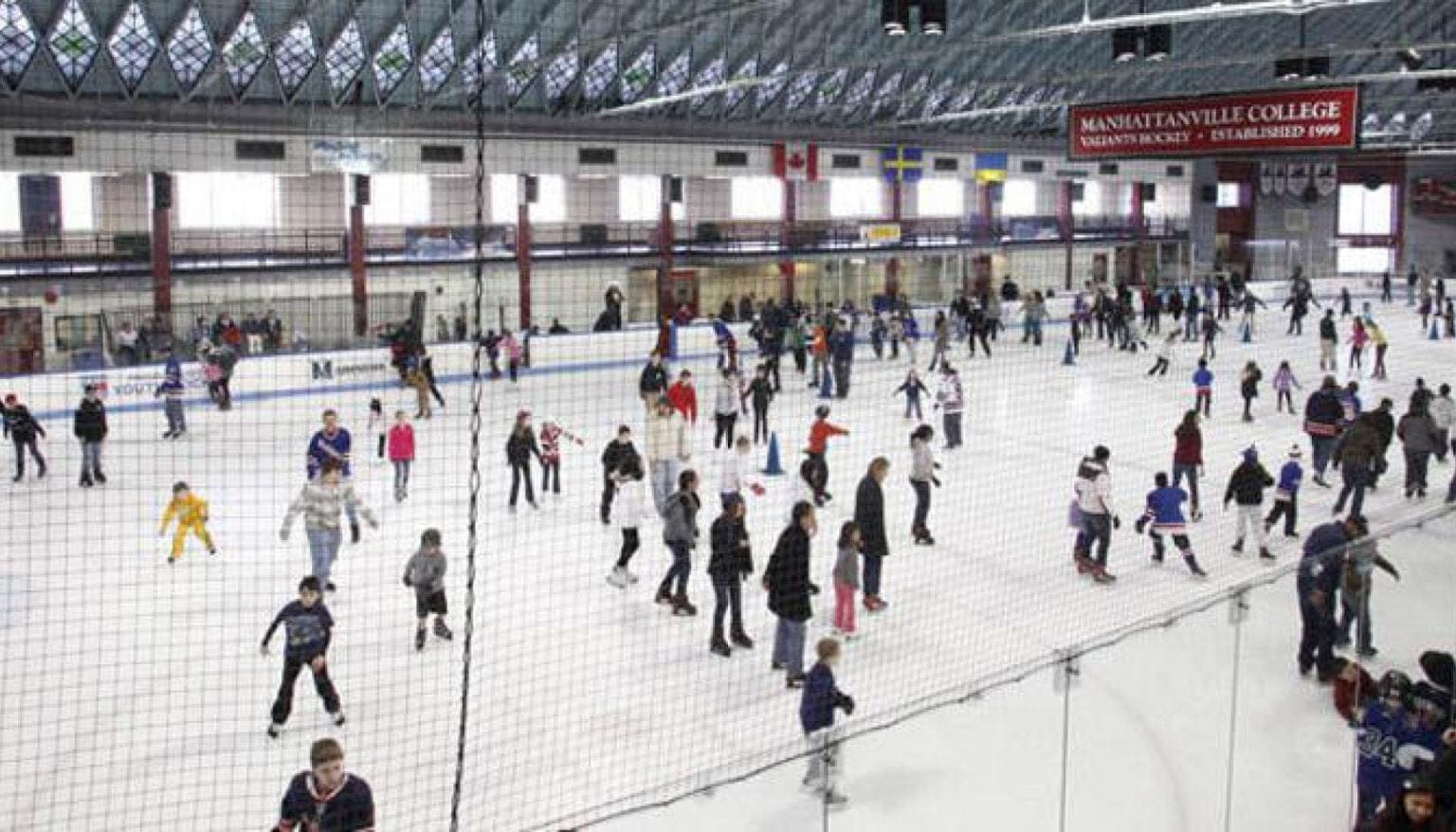 Playland Ice Casino in Rye, NY
Not only does Playland Ice Casino offer ice skating lessons year-round, the teachers continually evaluate their student's progress to ensure they are enrolled in the correct class. Playland Ice Casino is one of the top 10 skating programs in the country. Anyone is invited to free skate for $15 per session. Lessons are offered for children starting at the age of three to progress from basic skating skills like marching and gliding to eventually progress to learn the technique of skating backward or hopping. As children get older, they can learn turns and hockey techniques. Starting at 14, teenagers and adults have a similar opportunity for progression in a single class. Classes are primarily taught from Friday through Sunday later in the afternoon.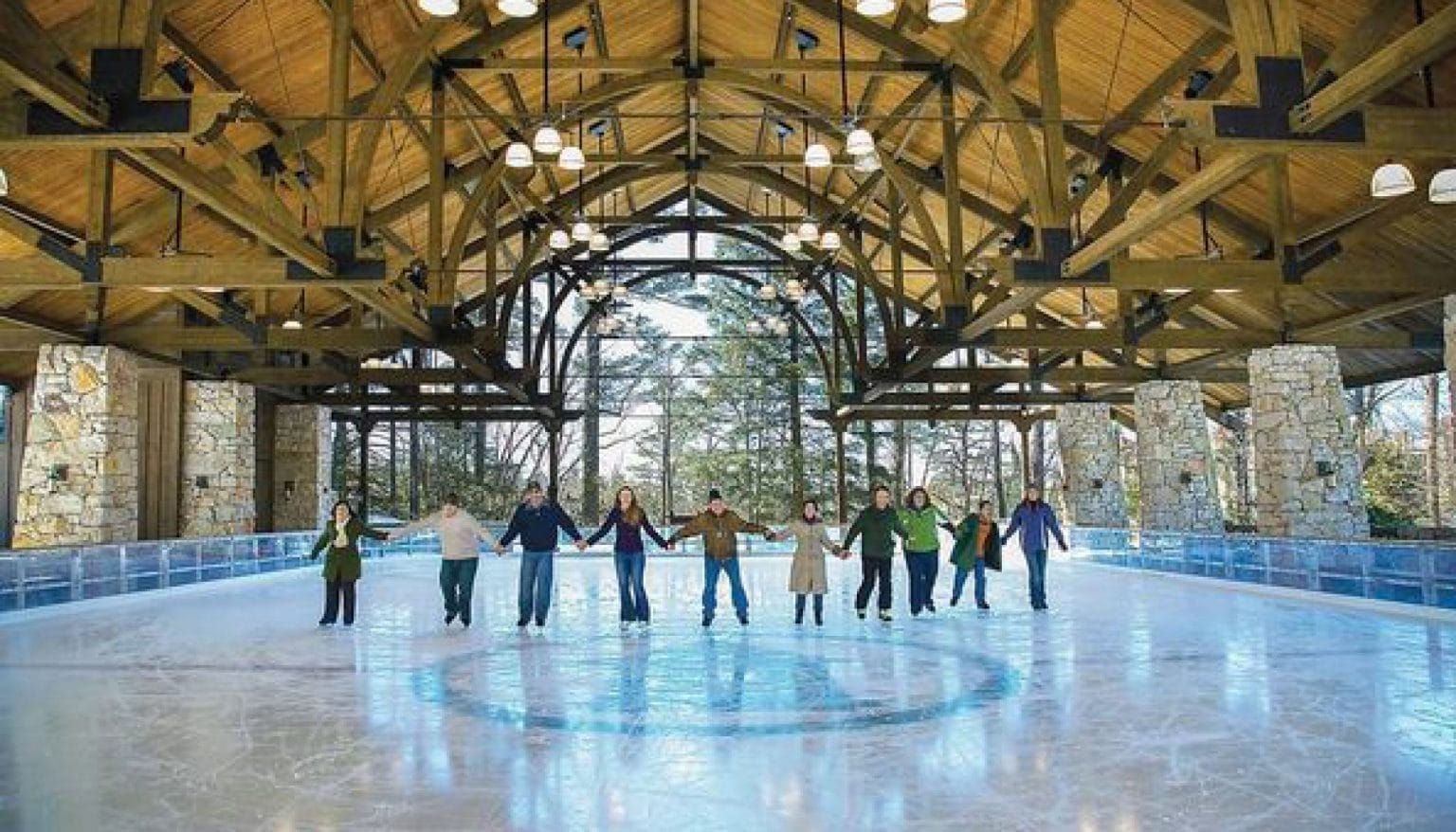 Distance from Poughkeepsie Station (POU): 17 miles
Rent a car from Enterprise! Enterprise picks you up at POU and takes you to your rental car. Use the code, NYTRAIN, for a discount when making your reservation. Click here to reserve your car or call Enterprise's Poughkeepsie office: +1 845-485-2222
Mohonk Mountain House's ice rink overlooks Mohonk Lake which allows for breathtaking views while skating. Even on the coldest of days, skaters can take a break for some hot chocolate and sit in front of a towering 39-foot-tall stone fireplace. All skate times are subject to the weather, but the rink is open from Thanksgiving weekend until early April. Ice skates are included with any guest's overnight stay. For those who are not interested in ice skating, they can try skiing, snowshoeing or winter tubing whenever there is snow on the ground. There are outdoor trails sprinkled throughout the 30-acre property which are perfect for hiking in snowshoes or for exercising in warmer weather. However, Mohonk takes winter seriously, traditionally planning a winter yoga weekend and a four-day Jazz festival. The resort is planning a Victorian Holiday celebration throughout December, in which visitors can decorate graham cracker houses or watch Victorian carolers.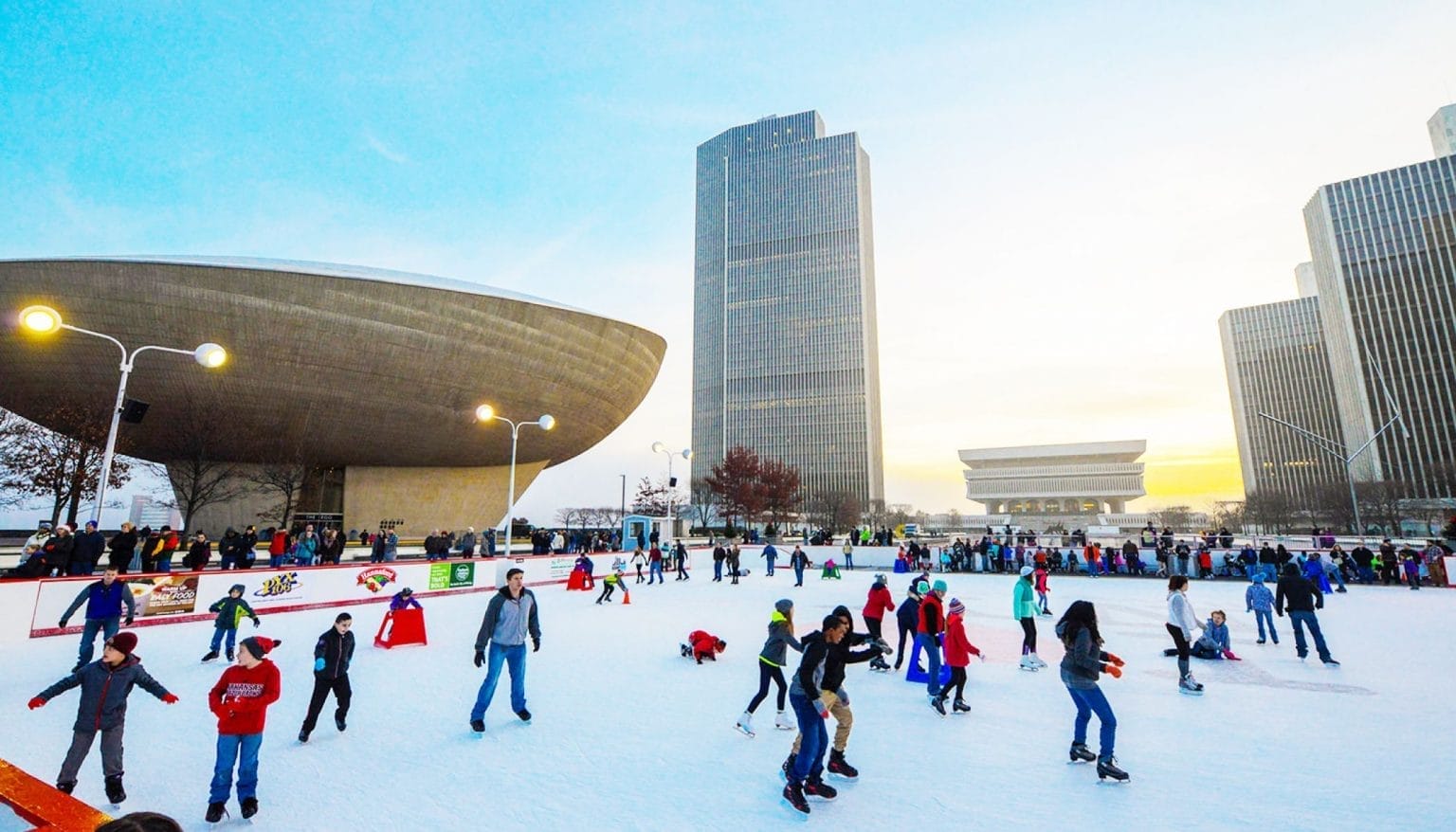 Empire State Plaza Ice Rink
Imagine skating in the snowy winter air under the stars; Empire State Plaza Ice Rink is the perfect location for a fun night out. After closing for months, the Empire State Plaza Ice Rink reopened on Dec. 3, 2021, to a rock-n-skate featuring DJ T.G.I.F. Skating is free and ice skates are available for rent. With over a dozen food options, a farmers market and an art gallery, families can spend the day enjoying winter activities.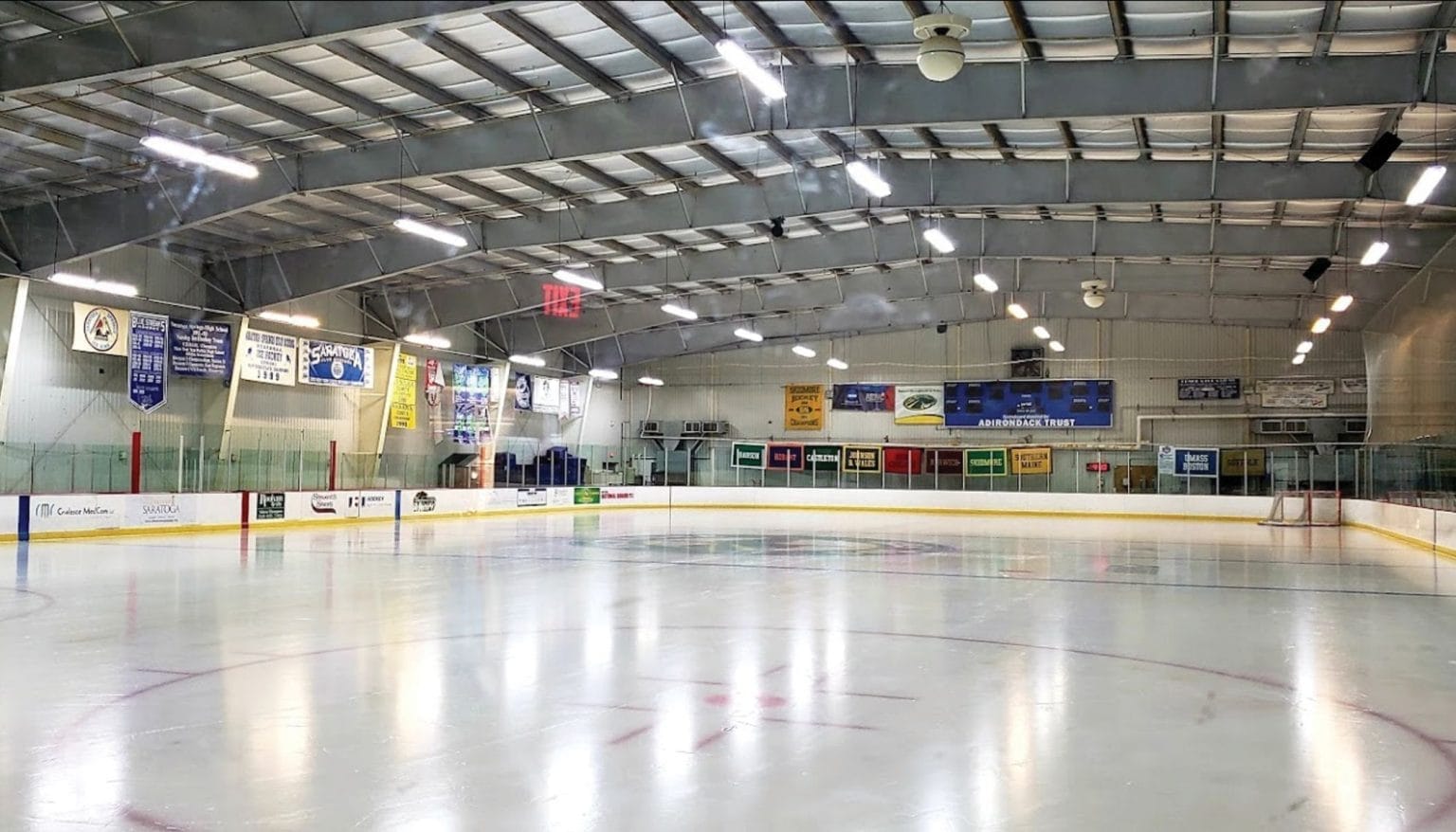 Saratoga Springs Ice Rink
Saratoga Springs Ice Rink is inevitably a flurry of activity. Between open figure skating, open family hockey and ice skating lessons, the rink is brimming with energy. The price depends on whether a skater is a Saratoga resident. One of the most unique skating opportunities is part of the family stick sessions in which parents and children 13 and under practice their hockey skills. They also offer skate and hockey sessions for individuals 55 and over. For specific skating lessons, anyone 3 and up is able to grab a pair of figure skates and a helmet to better their skating skills. If you're looking to mix up your skating experience, you can head to Saratoga Spa State Park, which is only 2.2 miles from SAR, to enjoy two outdoor ice rinks. One ice rink is generally designated for playing hockey and another is set aside for general figure skating.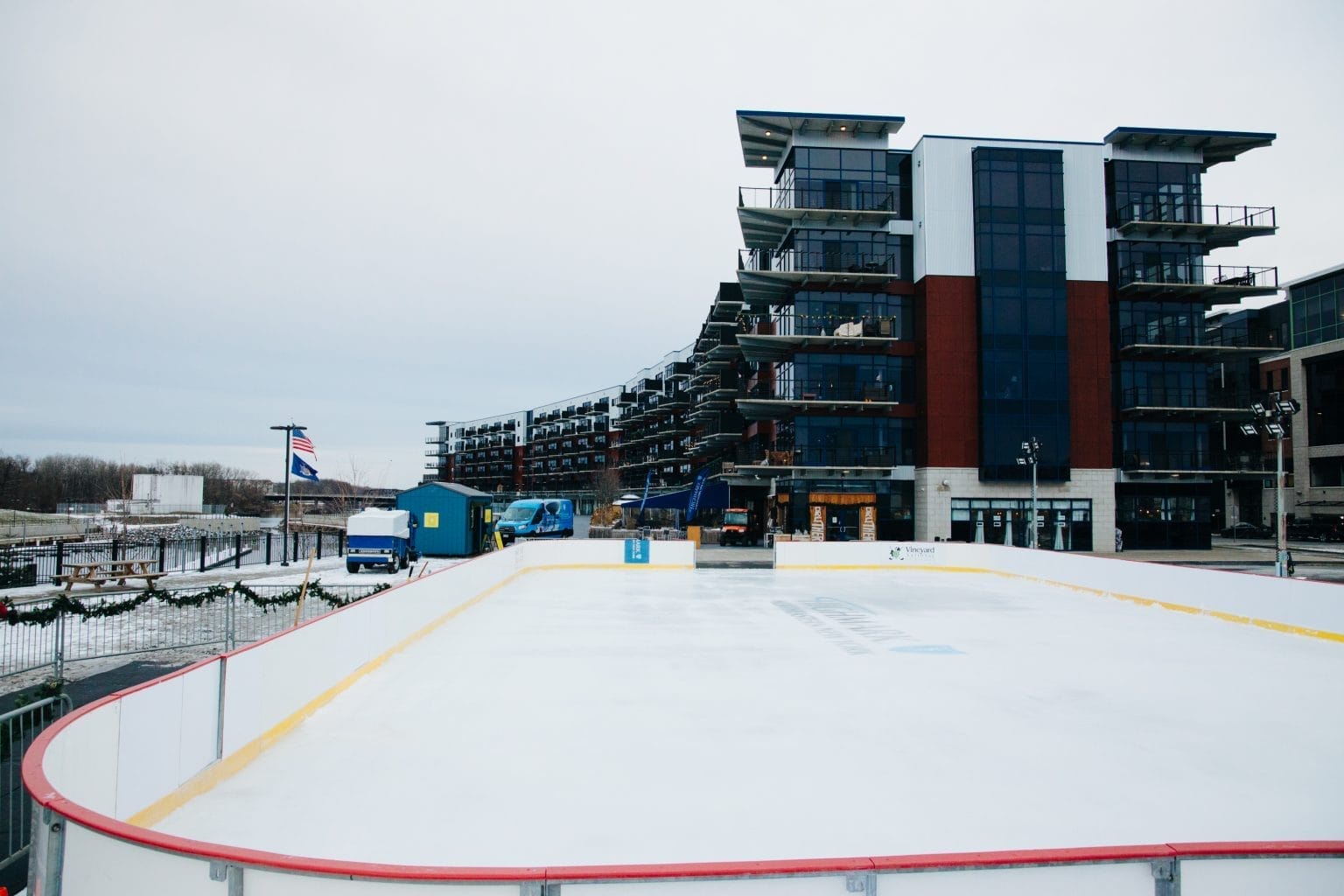 Overflowing with activities, Schenectady River Rink offers everything from themed skate nights to a food and beverage partnership to a Beekman 1802 pop-up shop. Opening in 2021, the rink is beginning with a 12 Days of Christmas theme night and will plan theme nights throughout the season. If you're interested in booking an event, there is a heated hospitality tent that is open for guests to enjoy while shopping at the Beekman 1802 pop-up shop. Druthers Brewing Co., Shaker & Vine, Rivers Casino Resort and Ruggiero's Pizza are perfect for warming up after a long day at the rink. Make sure to book a skating slot ahead of time as the rink capacity is limited due to COVID-19 restrictions. The rink will remain open through the end of February.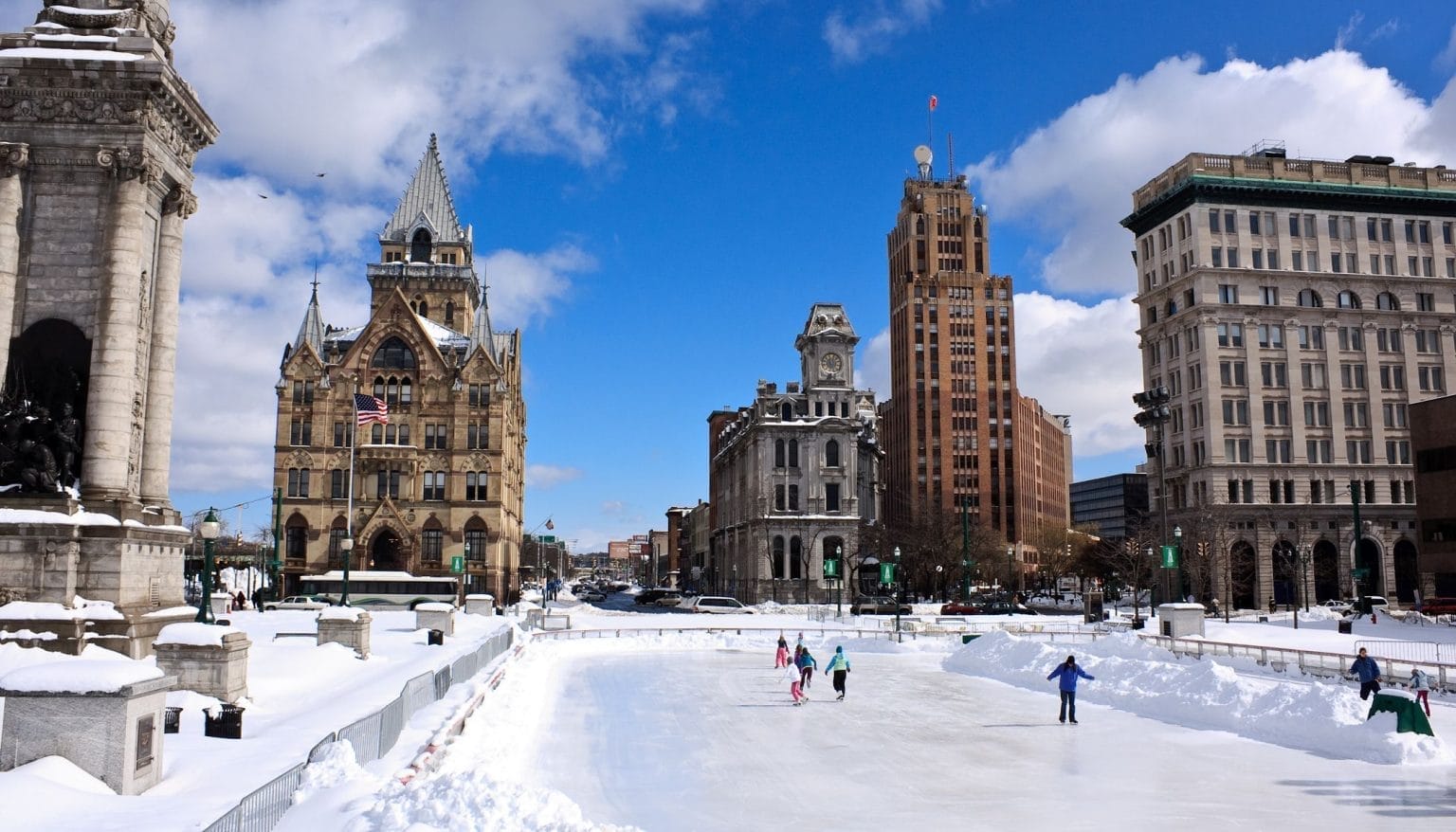 Residents of Syracuse can enjoy skating in the heart of the city at Clinton Square Ice Rink. Since 2001, over 20,000 skaters enjoy the fresh air from the end of November to mid-March. Depending on the weather, the rink is open from 10 a.m. – 8:30 p.m. All skill levels are welcome, but children 12 and under must be accompanied by an adult. Guests have been coming to the rink to skate since it first opened, bringing up a sense of nostalgia now that they head to the rink with their children.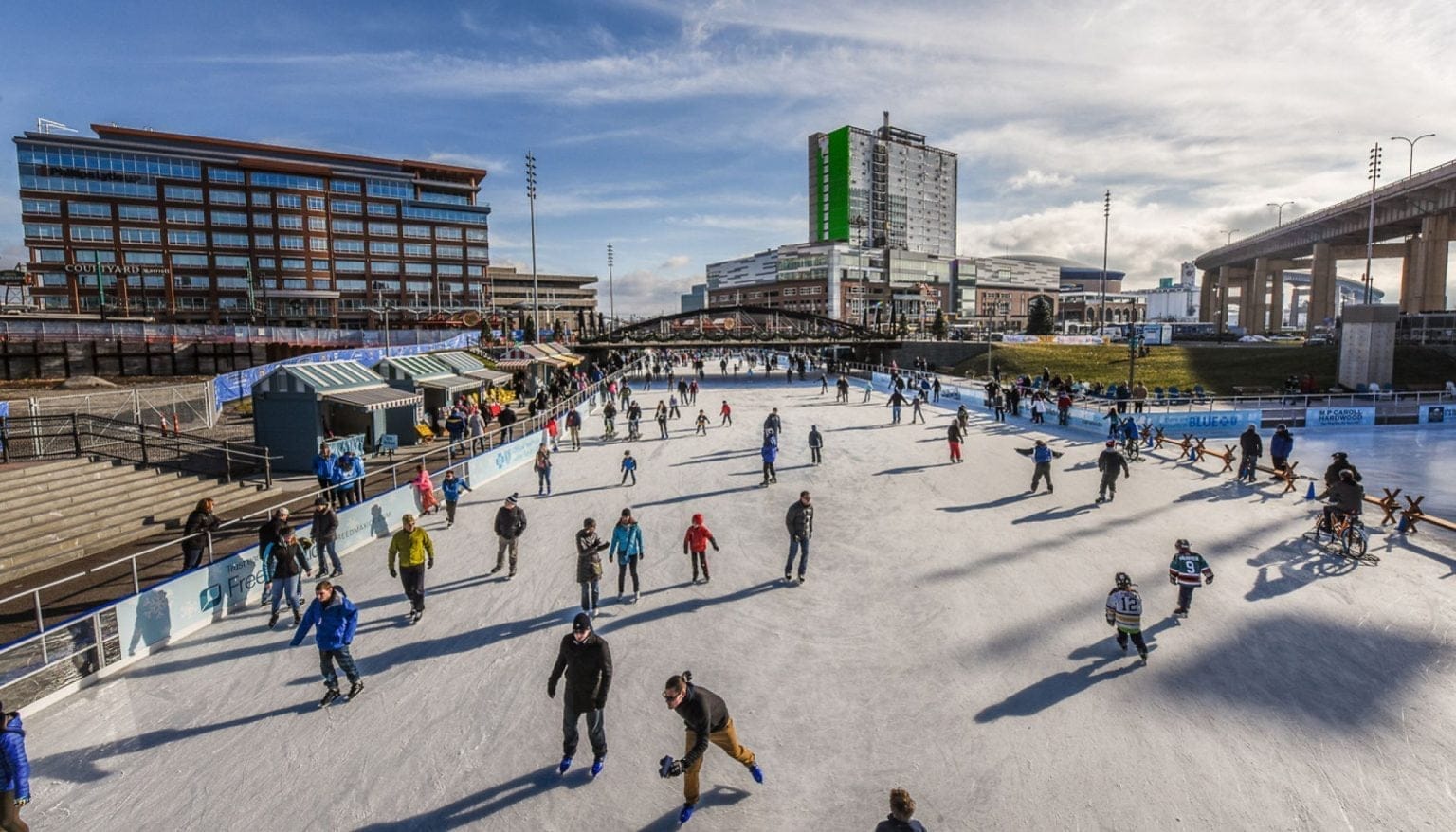 The Ice at Canalside seems to be straight from a Christmas movie. From Nov. 26 through Feb. 27, every winter activity from riding an ice bike, renting an igloo, curling and ultimately ice skating can be done on the canal. The times the rink is open vary, but ice skate rental is available during normal skating hours for $5. For anyone looking to practice their curling skills, lanes and instructors must be booked in advance. All skill levels are welcome. To escape the cold, heated igloos can be rented for 90 minutes and include complimentary hot chocolate. They are perfect for families as they seat up to eight people. Anyone of age can also order alcoholic beverages, the first of which is complimentary.
Further Information Regarding Travel
Amtrak has taken several initiatives to ensure the safety of its passengers. They have committed to requiring face masks for all passengers, converting the cafe car to takeout only, adding social distance signage, and much more.
Learn More Information Here