Fantastic Winter Events & Festivals throughout New York in 2023
The most wonderful time of the year is approaching, meaning the time for snow days, cozy nights by the fire and family time are almost upon us! Although winter signals that colder days are in store, it's still a beautiful season to get outside and admire people's creativity.
Winter in New York is particularly special, considering the great surplus of iconic winter festivals and events. Take Amtrak this winter season and check out these wonderful upcoming winter events.
LUNAR NEW YEAR PARADE & FESTIVAL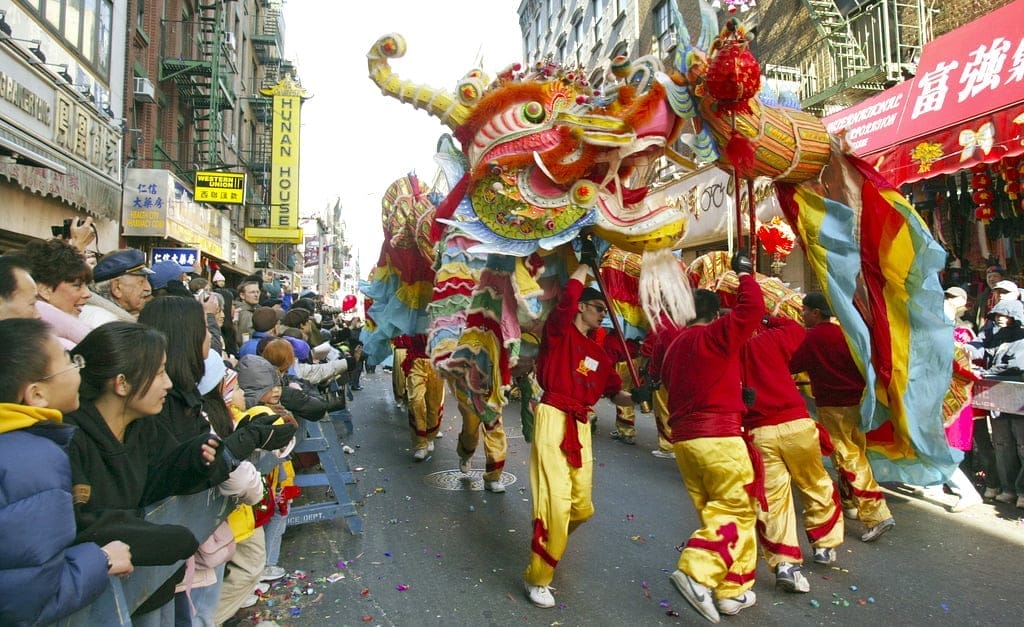 It's no secret that New York City took quite the hit in the wake of the Covid-19 pandemic. Luckily, NYC is on the rise again with plenty of exciting events in store. One iconic winter parade and festival that returned in 2022 and is back in 2023, is the Lunar New Year Parade and Festival. Being the year of the Tiger, there's no better time than the present for New York to make its fierce return.
Beginning on January 22, 2023, the Chinese New Year is an important holiday in Chinese culture, also known as the Spring Festival. In celebration of the holiday, the parade will take place on Sunday, Feb. 12, 2023 with the route passing through the main streets of Little Italy and Chinatown.
The parade starts at 1 p.m and runs until 5 p.m. Attendees are encouraged to dress in bright colors to match the vibrant energy of the parade. Set in Chinatown, numerous vendors will line the streets alongside the parade's famous trademark, the New Year Dragon. The parade is free for all to attend, making it accessible and even more worth the trip.
TEATOWN HUDSON RIVER EAGLEFEST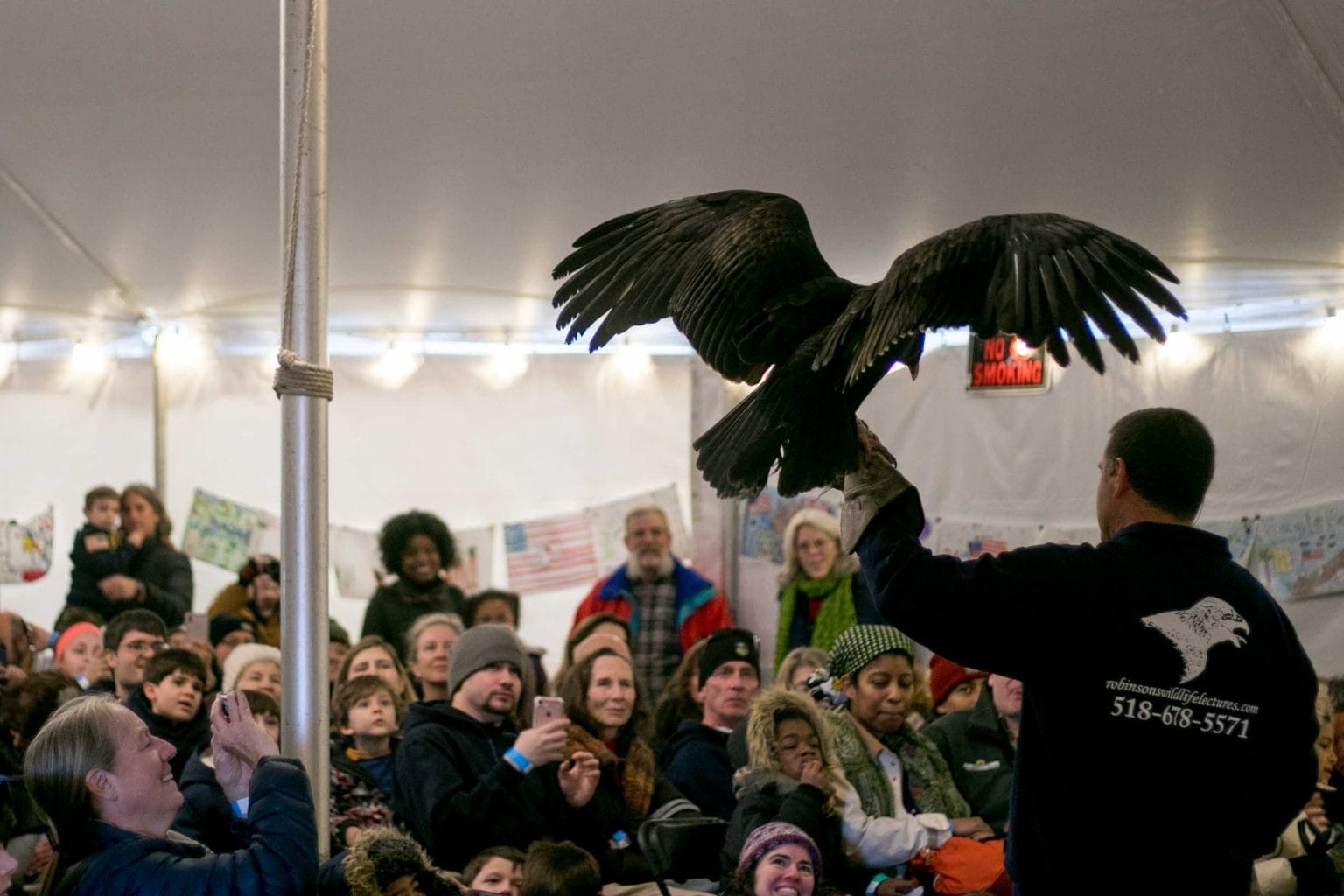 Aside from classic holiday festivals, the winter season also hosts plenty of fun, unique events for anyone to enjoy. One annual event that steals the show each winter is the Teatown Hudson River Eaglefest.
Representative of the freedom this country fought for, the bald eagle is both a national symbol and a majestic species.
Luckily for us New Yorkers, this gorgeous bird claims our state as one of its many habitats. Teatown Lake Reservation in Westchester County, NY is home to its own bald eagle population. Paying homage to this great species, the reservation hosts the Teatown Hudson River Eaglefest each year.
Teatown's 19th Annual Hudson River EagleFest will take place Saturday February  4, 2023 at Croton Point Park. While attending the festival, you can look forward to live bird shows showcasing birds of prey, bird walks allowing you to view eagles through spotting scopes, heated tents showcasing educational displays and exhibits, crafts and games suitable for children and food trucks. Concerned about the cold weather? The festival has your comfort covered with heated tents on site. Snow date is Sunday, February 5, 2023.
Visit Eaglefest and find out what makes our nation's bird so special!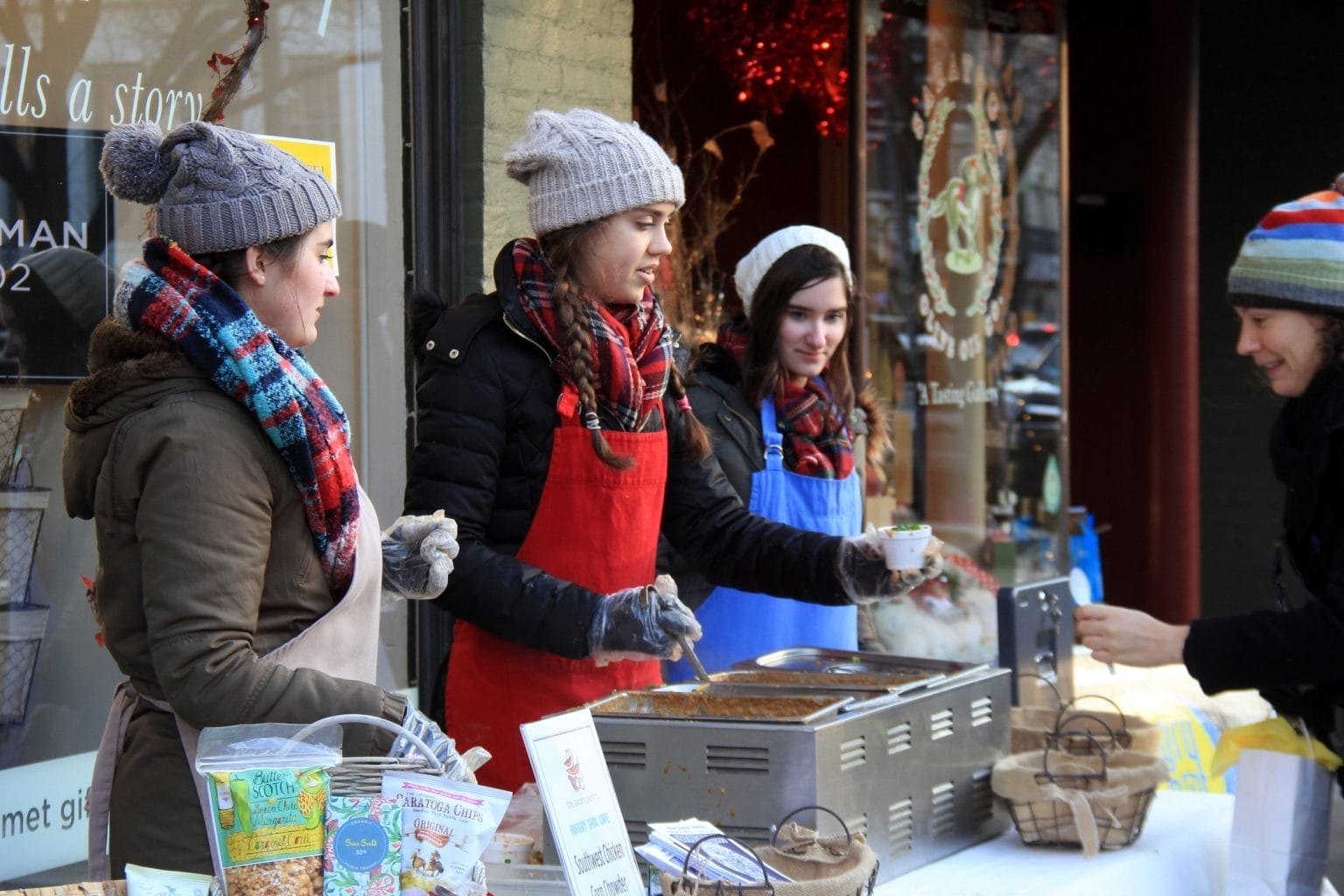 The cold weather of the winter season calls for warm soup and chowder.  The 24th Annual Saratoga ChowderFest, hosted by Discover Saratoga, is the perfect way to support local businesses and treat yourself to delicious meals this winter.
This Saratoga classic will take place Saturday, February 11, 2023, and will run all day from 11 a.m. through 4 p.m. Saratoga Chowderfest is a soup and chowder lover's dream with plenty of hearty options to consume throughout the day. Unlike the other events on this list, this festival is held at various locations. You can participate in Chowderfest by visiting participating restaurants. Highly favored among Saratoga locals, Saratoga ChowderFest features more than 80 participating vendors, including some of Saratoga's top restaurants.
Chowder lovers, get your soup spoons, or small spoons if you're like me, ready. It's time to get your chowder on!
ICE CASTLES AT LAKE GEORGE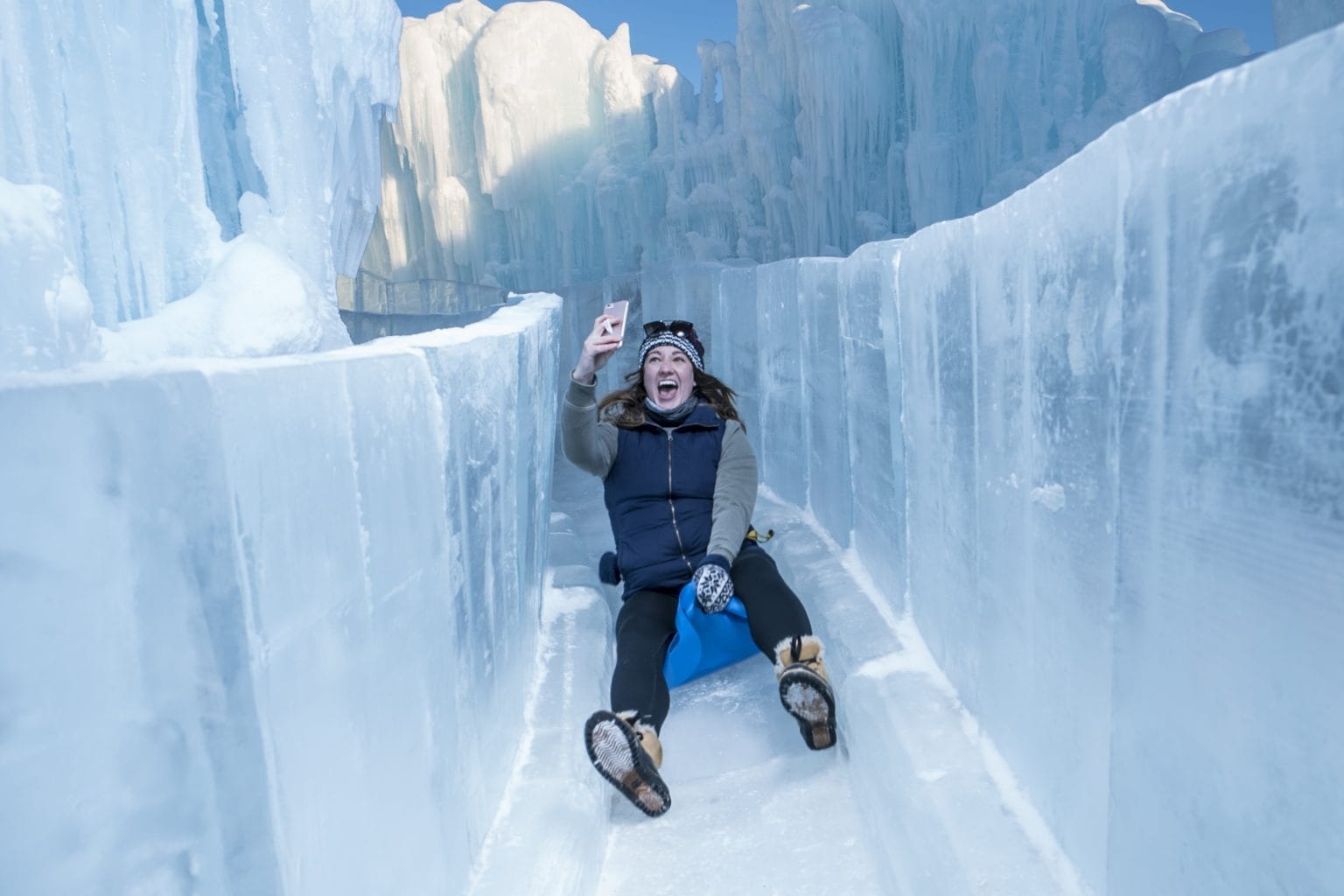 Lake George is, without a doubt, one of New York's most popular getaway destinations. With its close proximity to water parks, Six Flags Great Escape and plenty of other exciting summer activities, it's no surprise that so many of us venture here each summer. Even my family took trips every summer to enjoy the area. Though this is such a popular summer destination, Lake George does an amazing job setting itself up for an interactive winter.
Ice Castles, popular in other states, is a fun frozen attraction of ice slides, ice mazes, frozen thrones, crawl tunnels and fountains located at the Charles R. Wood Park in Lake George. The Ice Castles feature tunnels to explore, ice slides to enjoy and a maze to navigate through! This event is fun for all ages and is being held from January 27. 2023 until February 20. 2023! Keep an eye on the weather when you plan to attend is key as Ice castles are weather permitting and it's likely that the attraction will be extended. 
General admission tickets range from $22-$29 for adults and $15-$22 for kids depending on the day of the week you attend. Visit Lake George this winter for a new, breathtaking experience! You won't be disappointed!
LAKE GEORGE WINTER CARNIVAL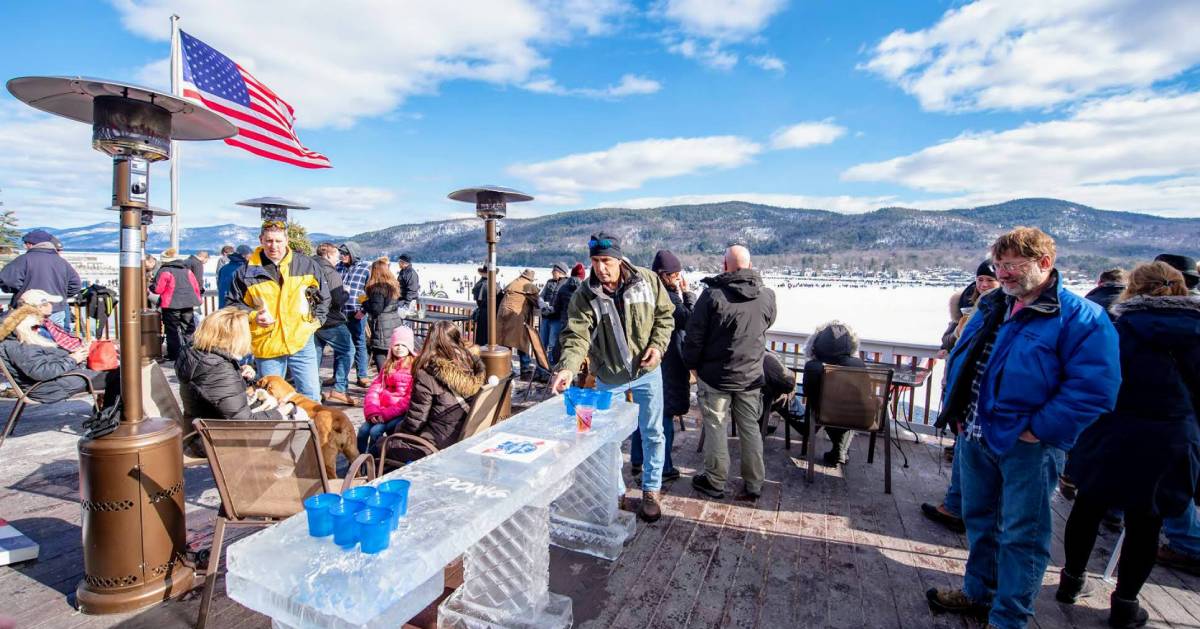 If you need more convincing to visit Lake George this winter, the Lake George Winter Carnival is back for its 61st year in 2023. The carnival runs every weekend in February and is a fan favorite with locals. 
Throughout the duration of the carnival, there are plenty of tournaments, cook-offs, games and activities for families to enjoy. Visitors can expect s'mores and hot chocolate on the beach every Saturday night of February. Be sure to stick around later for a wonderful fireworks display. I accidentally saw it in person while visiting the area and it was gorgeous! In addition to these great activities, you can attend a Make Your Own ice cream sundae each Sunday.
So, whether you decide to come one weekend in February and experience both the Ice Castles and the Winter Carnival, or just the Carnival, there are plenty of winter festivities to help enjoy the beauty of winter and the cold weather.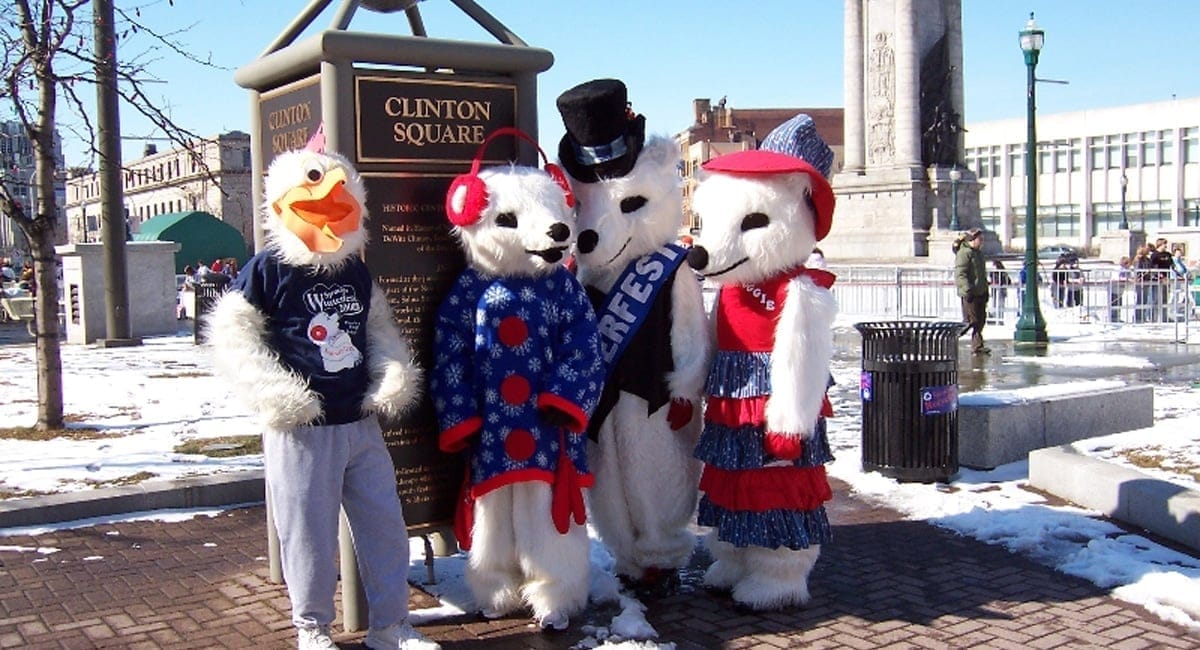 People are drawn from all over New York to come and see Syracuse Winter Fest. The festival averages about 100,000 people in attendance and is known for being a great time. In 2023, the festival will be take place Feb. 16-26, 2023.    
The Syracuse Winter Fest has plenty of indoor and outdoor events to keep people of all ages engaged in activities. There is even a crowned "Miss Winterfest," a Cornhole Tournament (Feb. 19th), plenty of cocktail mix-offs, ice carving and trivia with plenty more festivities which have been favored in its 30+ years of being held.  
During this 11 day festival, there are two nights of wonderful firework displays to kick off the festivities and to close it out! Come check out this wonderful winter wonderland and attraction in Syracuse NY, which is highly accessible by Amtrak!
Further Information Regarding Travel
Amtrak has taken several initiatives to ensure the safety of its passengers. They have committed to requiring face masks for all passengers, converting the cafe car to takeout only, adding social distance signage, and much more.
Learn More Information Here
More to do around new york