Take advantage of the benefits of the winter season at Schenectady River Rink! Skate on the gorgeous Mohawk River Harbor this winter season. This new ice skating rink is set upon the Mohawk River Harbor, which is home to popular attractions like Rivers Casino & Resort, the Shaker & Vine, Druthers Brewing Company and the popular Harbor Jam Concert Series. The 60'x100′ ice skating rink will be open from December through February.
The Schenectady River Rink truly has something for everyone to enjoy. Aside from ice skating sessions, guests can look forward to relaxing in a lounge area, checking out the Beekman 1802 retail pop-up alongside fantastic menu items from businesses like Druthers Brewing Company.
Also available at the River Rink are season passes and family four-packs. Looking for a venue to plan a special occasion? The rink hosts private events like birthday parties, religious occasions and more! Hoping to attend a public event? Click here for updates on holiday events like Christmas, New Year's Eve, Super Bowl, Valentine's Day and President's Day.
Season Pass tickets can be purchased for $99.99 with a service fee of $19.78, while four-session family passes are $39.99 with a service fee of $7.92. Individual skating session tickets can be purchased for the price of $12 with a service fee of $2.31. Individual session tickets afford you a three-hour time slot. Need to rent skates? The rink has your skate needs covered. Rent skates for $10 with a service fee of $1.39. Buy tickets for the season or skating sessions here.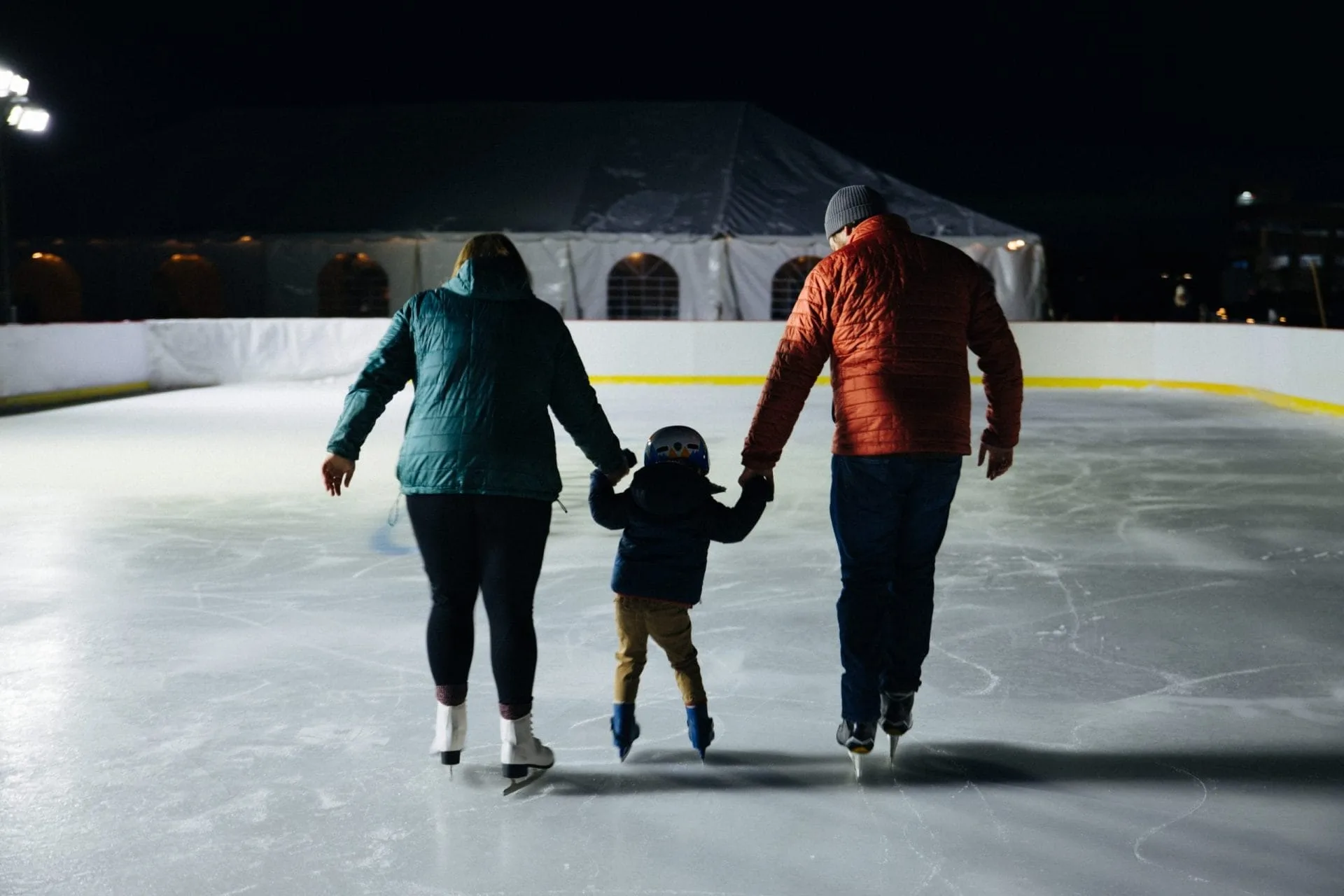 Take Amtrak to

Schenectady River Rink
Experience this unforgettable attraction via Amtrak to Schenectady Station in Schenectady – Don't forget to use the New York By Rail 15% discount!
Where to Stay in Schenectady
Looking for a getaway opportunity? Spend the night and experience all Schenectady has to offer. Take a look at these great hotel options—some offering exclusive New York By Rail discounts!