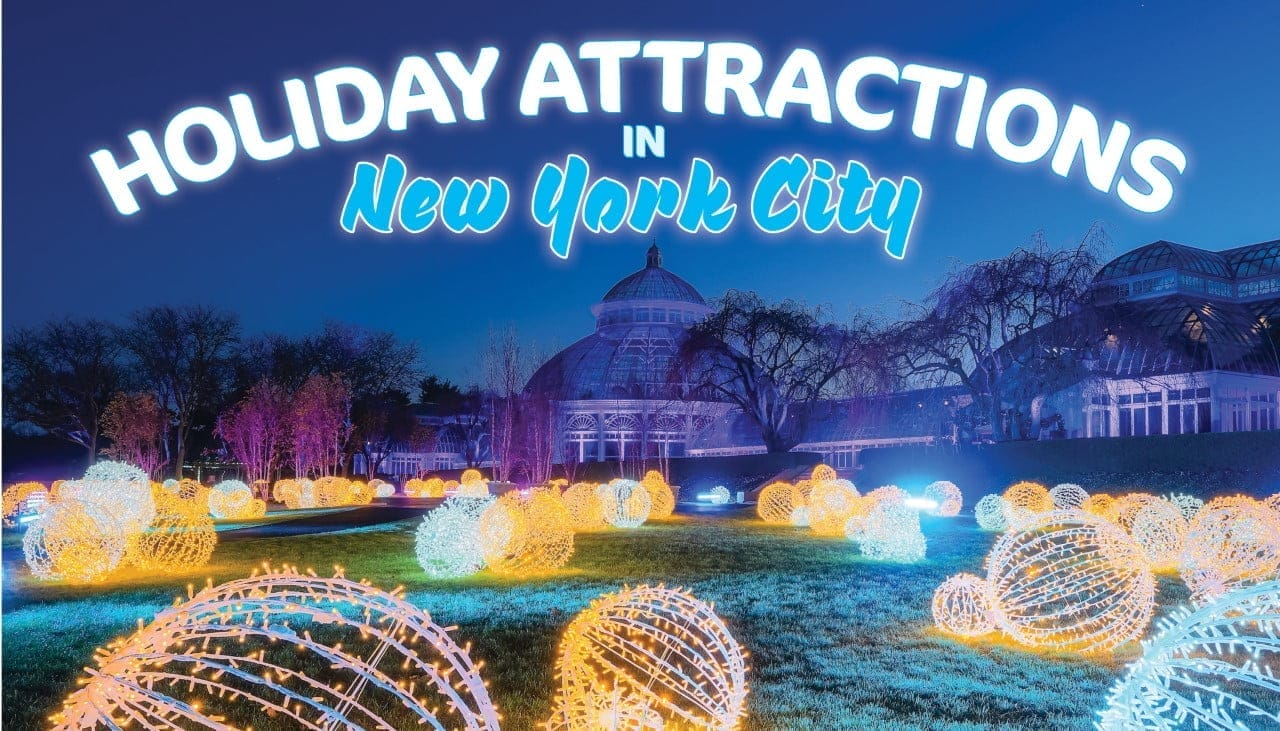 Excited for 2021's holiday season? Visit the winter wonderland of New York City this December to bask in all of the holiday cheer. 
Each December Manhattan is a must-see holiday attraction within itself, but besides the general grandiose winter beauty of the city, there are countless ways to enjoy the holidays with your friends and family. From holiday season classics like the Rockefeller Center Tree Lighting to unique events like Holiday Lights at the Bronx Zoo, Amtrak has your holiday-themed endeavors covered.
In 2021, the world is on the mend, and New York City is no exception. Covid-19 may not be a thing of the past, but nonetheless, NYC is open for business and these attractions are ready to provide you with a safe experience that'll leave your mind at ease. Take Amtrak to Moynihan Train Hall at Penn Station and enjoy things to do in New York City this holiday season.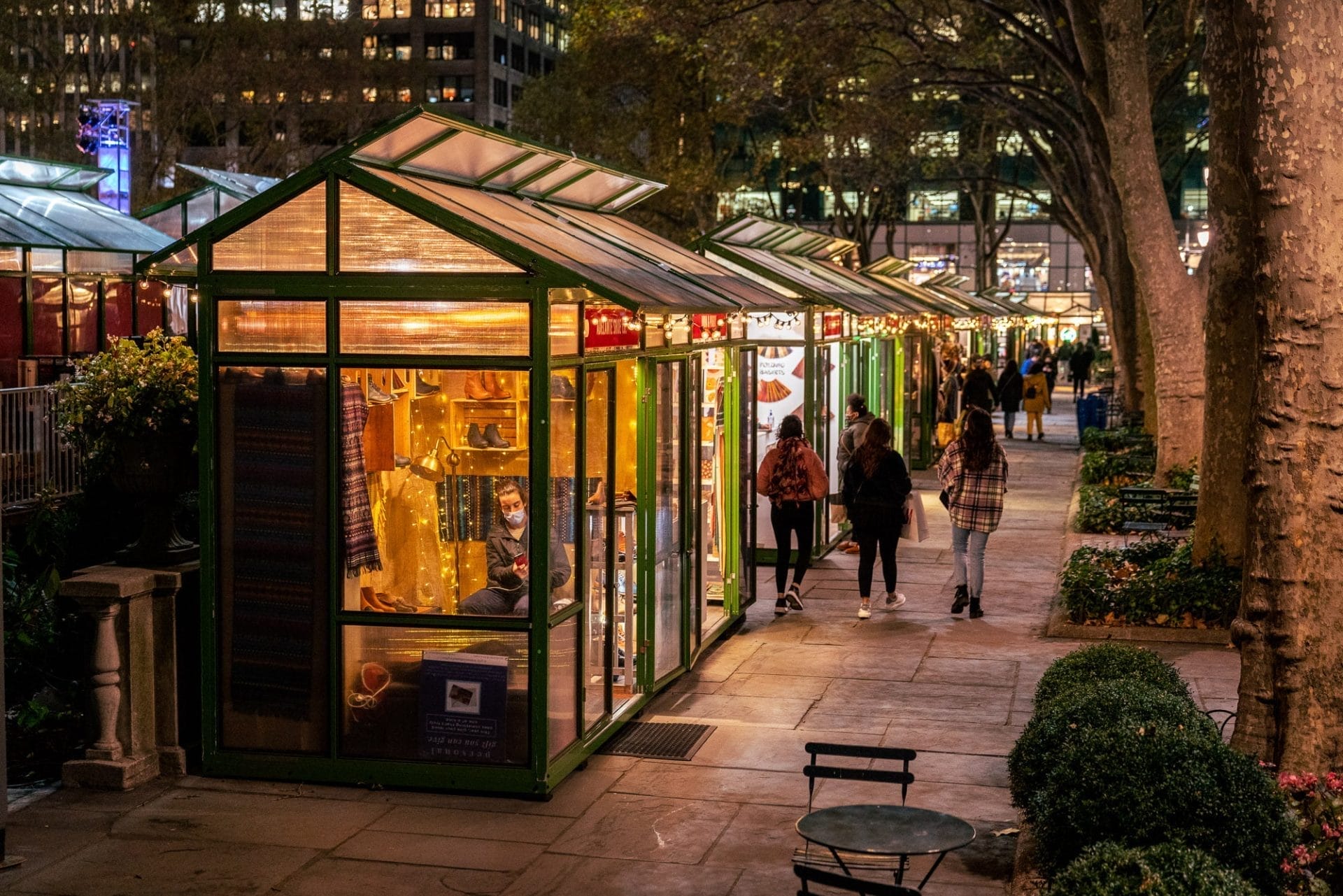 Winter Village Shops at Bryant Park
Distance from Moynihan Train Hall to Penn Station: 0.6 miles
With the holiday season upon us, you may be looking for a way to spread some holiday cheer through the act of giving. Each year, Bryant Park collaborates with Bank of America to form the Winter Village Shops. The Bank of America Winter Village at Bryant Park assumes a European-inspired theme with an open marketplace. The holiday shops feature local artisans based in the city, as well as vendors from all around the world. Whether you're interested in supporting local businesses or looking for products from somewhere outside of the city, the Winter Village Shops are the perfect attraction to buy something for a loved one or to treat yourself.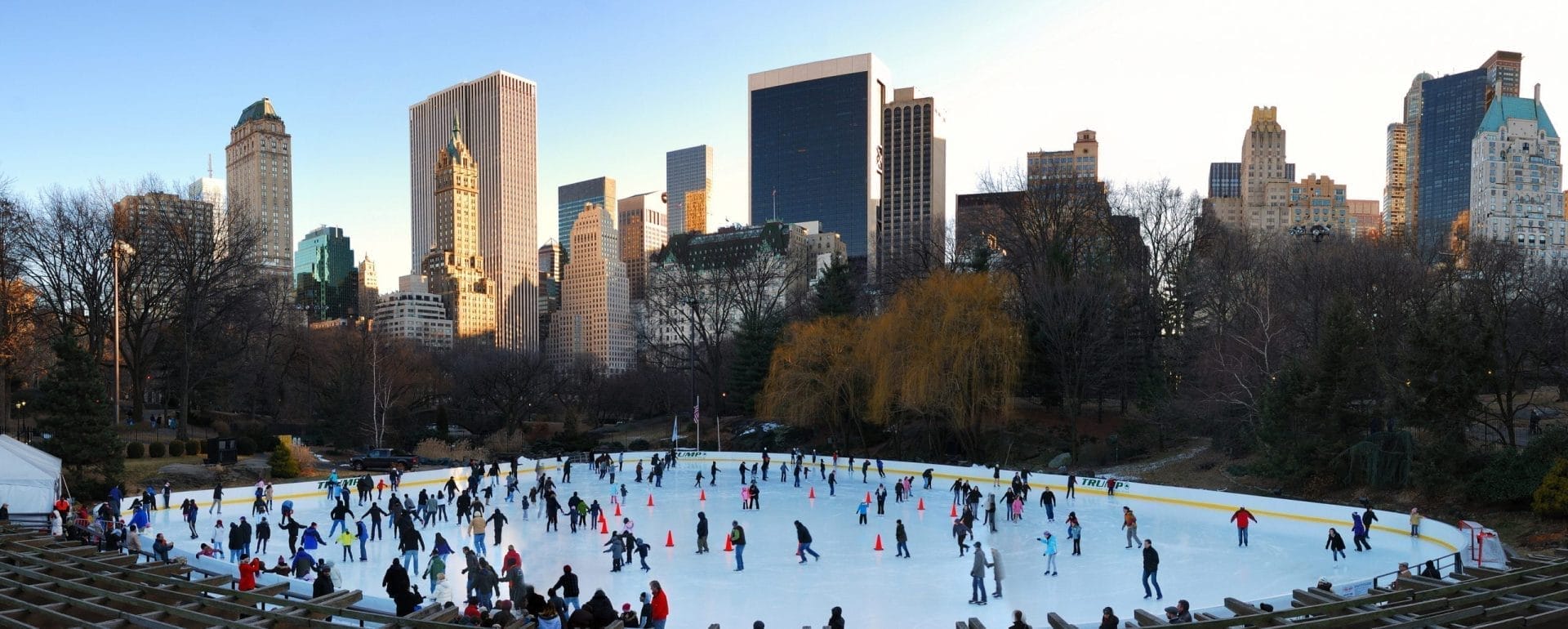 Wollman Rink at Central Park
Distance from Moynihan Train Hall at Penn Station: 1.5 miles 
There's nothing like ice skating each holiday season, and where better to do it than at Central Park? The famous Wollman Rink is one of the many ice-skating rinks to enjoy this winter season in New York City. Opened in 1949, the Wollman Rink is its own fun attraction within the park that both tourists and New Yorkers enjoy each year. Tickets are available online with adult prices set at $23, children's prices are $6 and senior prices are set at $9. Visit Wollman Rink and take in the city lights while gliding across the ice at New York's largest urban park. Even if you're not interested in ice skating this year, just strolling through Central Park is always a special experience. Because it's an outdoor attraction, proof of vaccination is not required. However, in order to dine in the indoor cafe, proof of vaccination is required. Enter the park at 59th Street and 6th Avenue for the quickest route from Penn Station.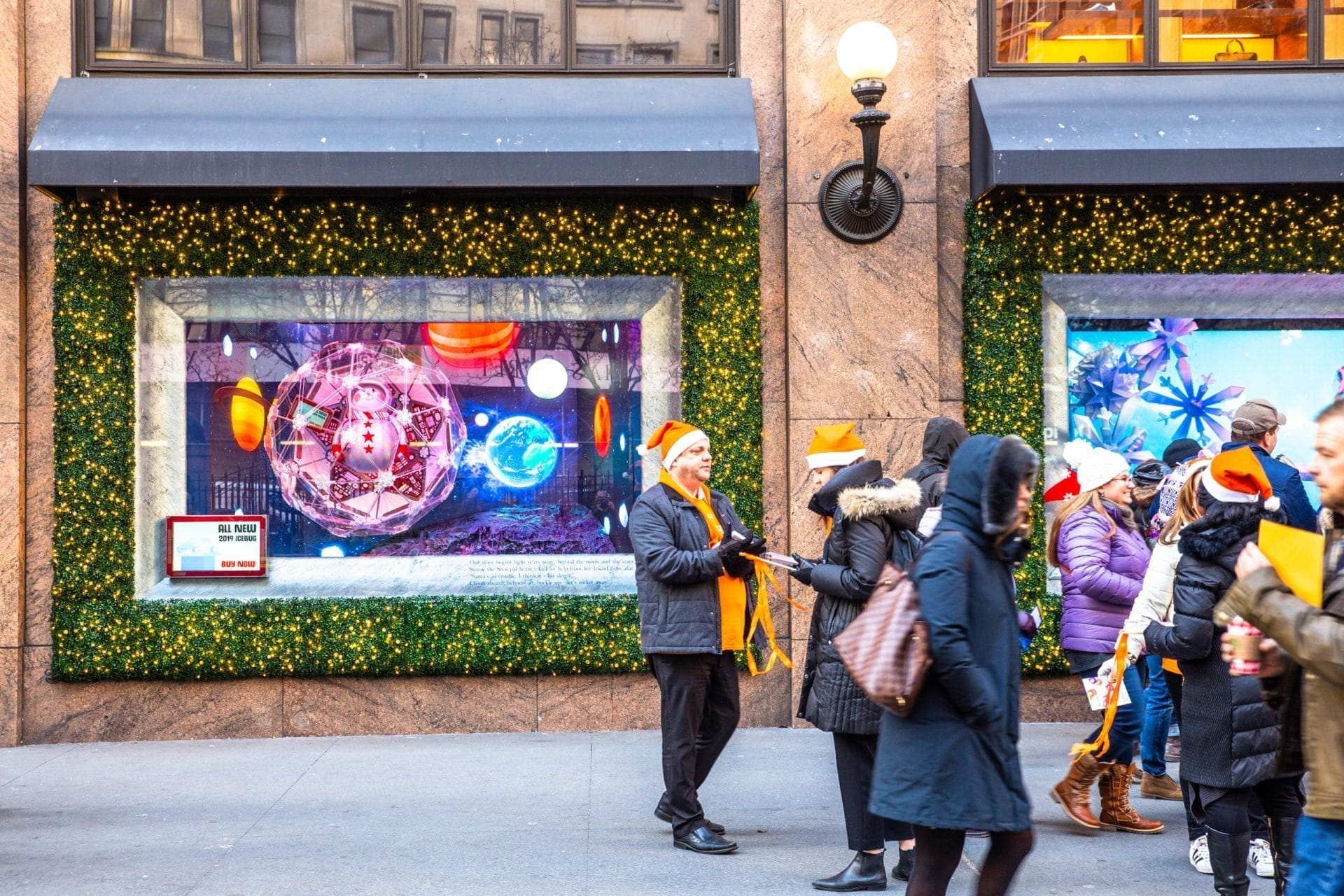 Herald Square Macy's Holiday Windows
Distance from Moynihan Train Hall to Penn Station: 0.3 miles
Looking for a new way to window shop? Macy's Holiday Windows at Herald Square is an old and famous tradition that returns each holiday season in New York City. Dating back to the early 1900s, the Macy's Holiday Windows displays are something to be enjoyed by people of all ages. Visiting the 6th avenue holiday display is the perfect way to feel the holiday spirit this year. Macy's Holiday Windows will be on display alongside other NYC window displays until January 2022.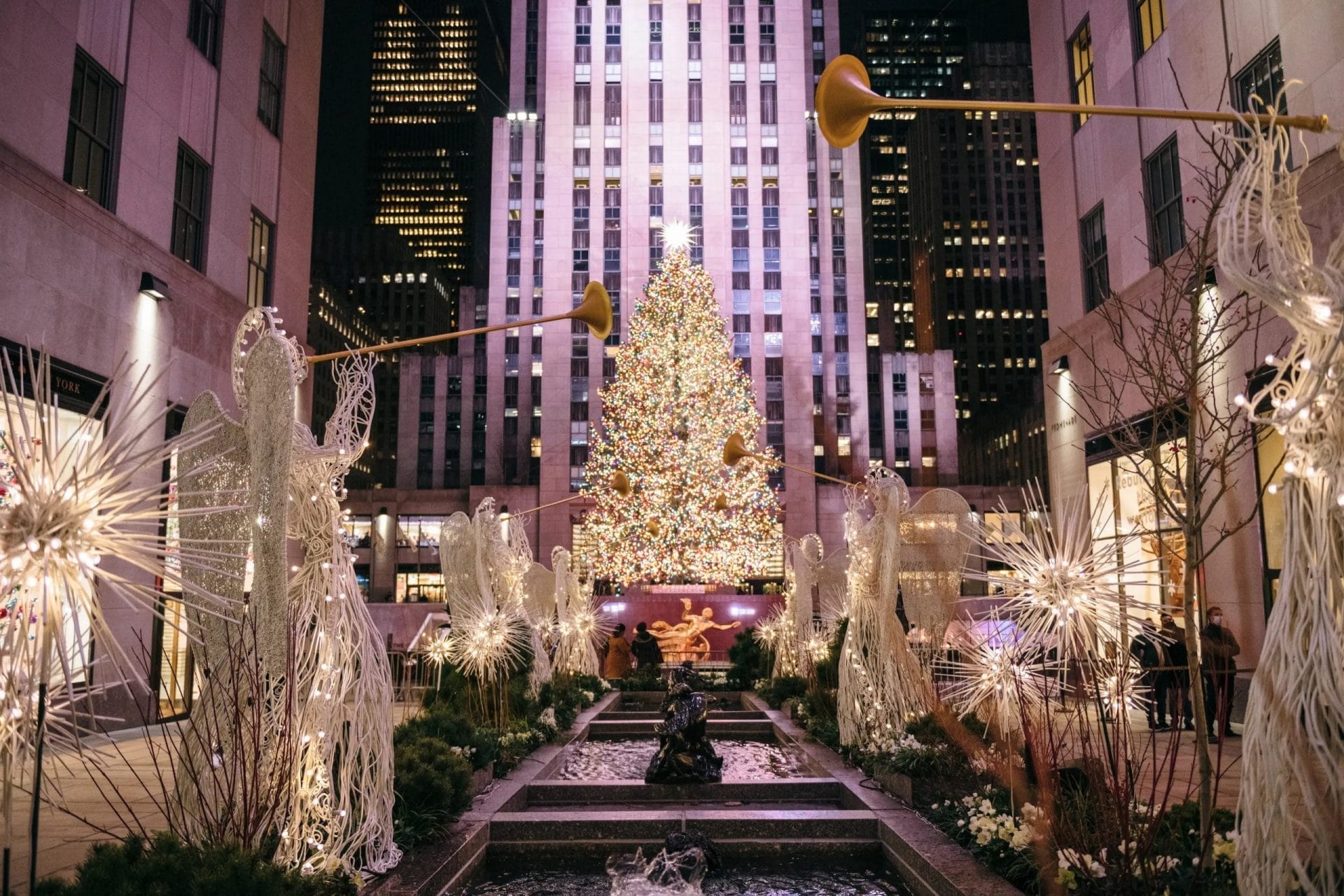 Rockefeller Center- Rockefeller Center Christmas Tree
Distance from Moynihan Train Hall at Penn Station: 1.2 miles 
The most popular among the list is surely the Rockefeller Center Christmas Tree. Each holiday season tourists and New Yorkers gather to view the gloriously huge, decorated pine tree in the middle of Rockefeller Center. This year, the Norway Spruce tree was collected from Elkton, Maryland. The first Rockefeller Center Christmas Tree went on display in 1931, and the tradition has continued for more than eight decades. The tree will be lit from Dec. 1 until Dec. 31, 2021. The beautiful Christmas tree will be on display until Dec. 31st, making it a must-see attraction every Holiday season.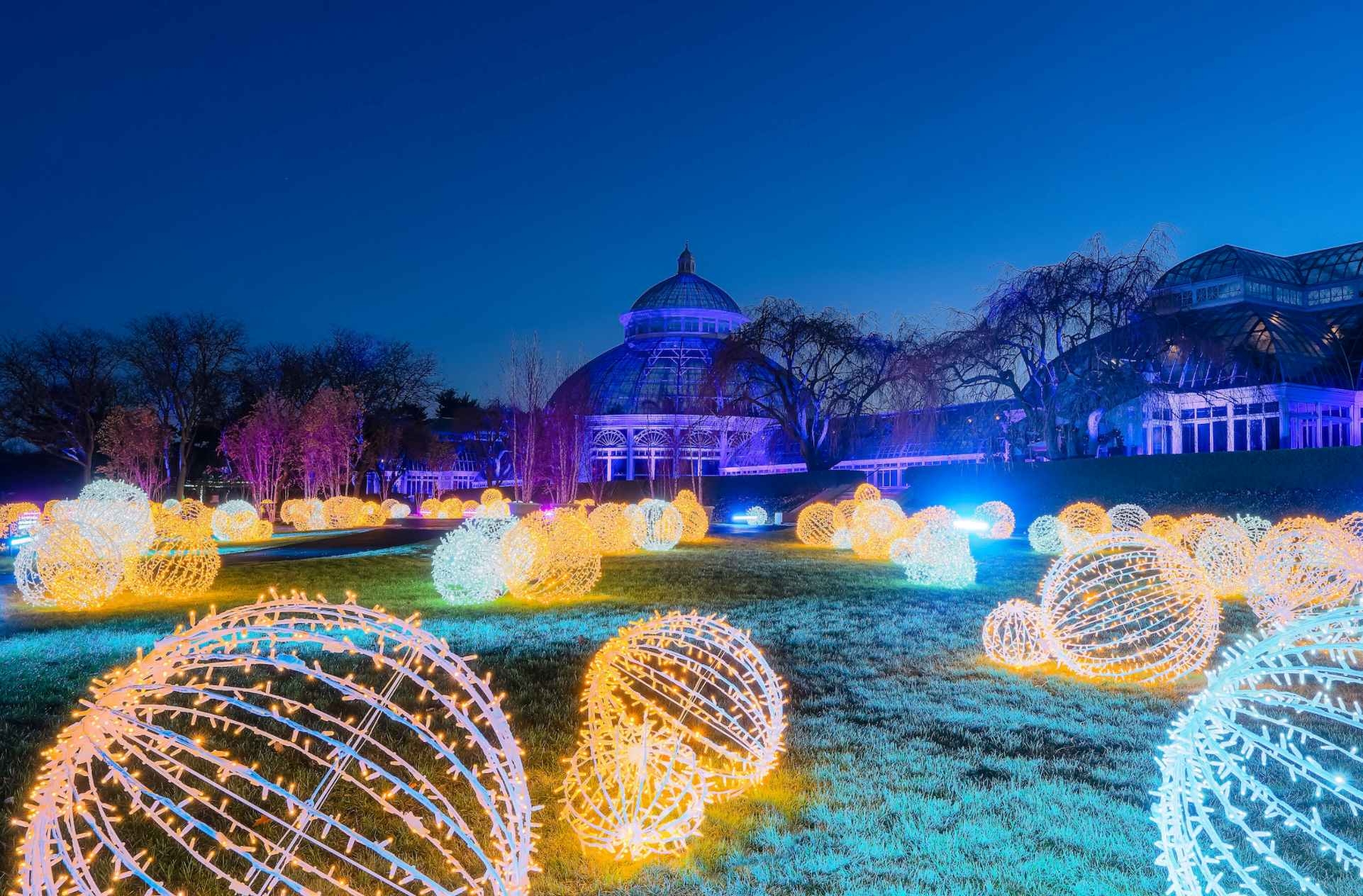 New York Botanical Garden
Distance from Moynihan Train Hall at Penn Station: 11.4 miles 
Every winter season the New York Botanical Garden participates in celebrating the holidays with the Holiday Train Show and GLOW. The Holiday Train Show is a fun event that showcases model trains and famous New York landmarks in the Enid A. Haupt Conservatory. In its 30th year, the train show is always a fun attraction for people of all ages and is available from Nov. 20 to Jan. 23.
The magical Holiday Train Show isn't the only thing the Garden offers for the winter season. GLOW is an outdoor, colorful light show that highlights the beauty of the landmark's landscape. GLOW is open for exploring on various dates in November, December and January from 5 – 10 p.m.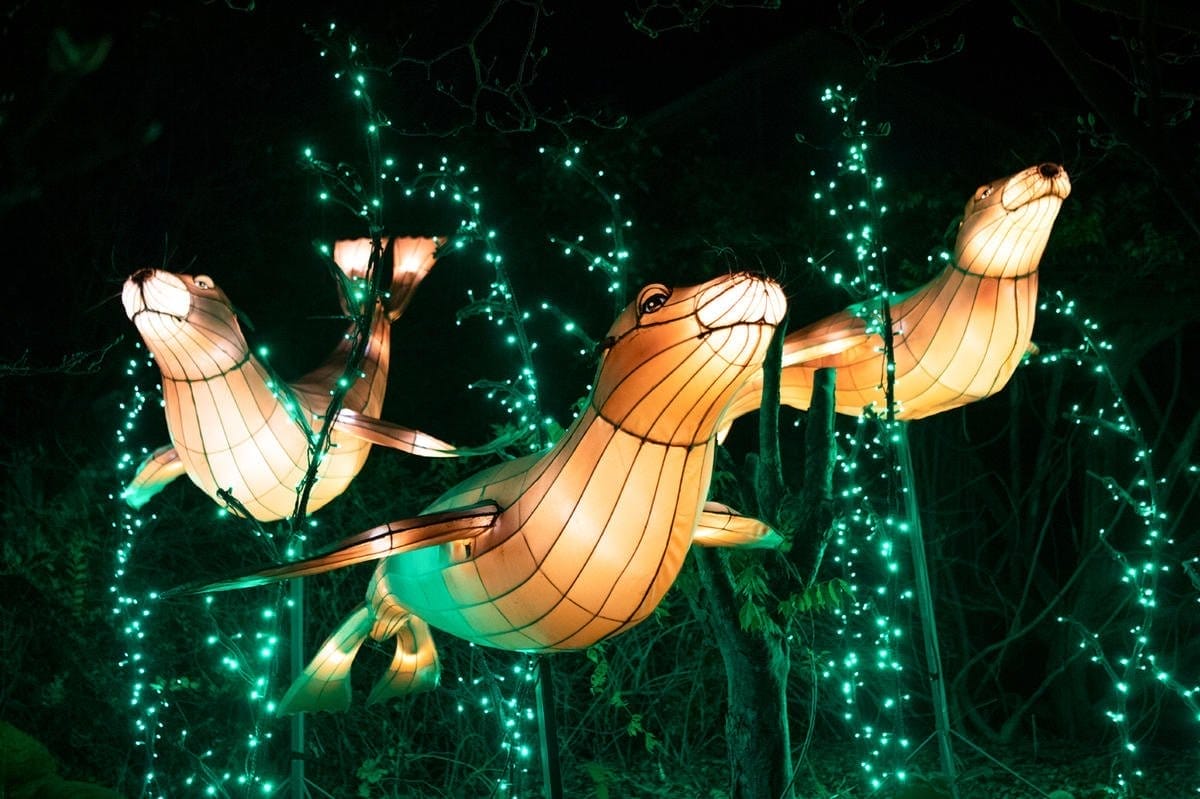 The Bronx Zoo
Distance from Moynihan Train Hall at Penn Station: 9.6 miles
Celebrate the winter months differently this year at the Bronx Zoo. Each year the zoo participates in its very own holiday lights show. Walkthrough a luminous rainforest or explore the deep in a colorful coral bed. This innovative take on the safari is a seasonal attraction that you can't miss. Additionally, those attending the light show are invited to gaze at beautiful ice sculptures and relax with the family while roasting marshmallows by the fire. Not only is the zoo's light show unique in comparison to the others on this list, but it is enjoyable for adults and children alike. Tickets are required and should be reserved in advance. The event runs from Nov. 19 through Jan. 9.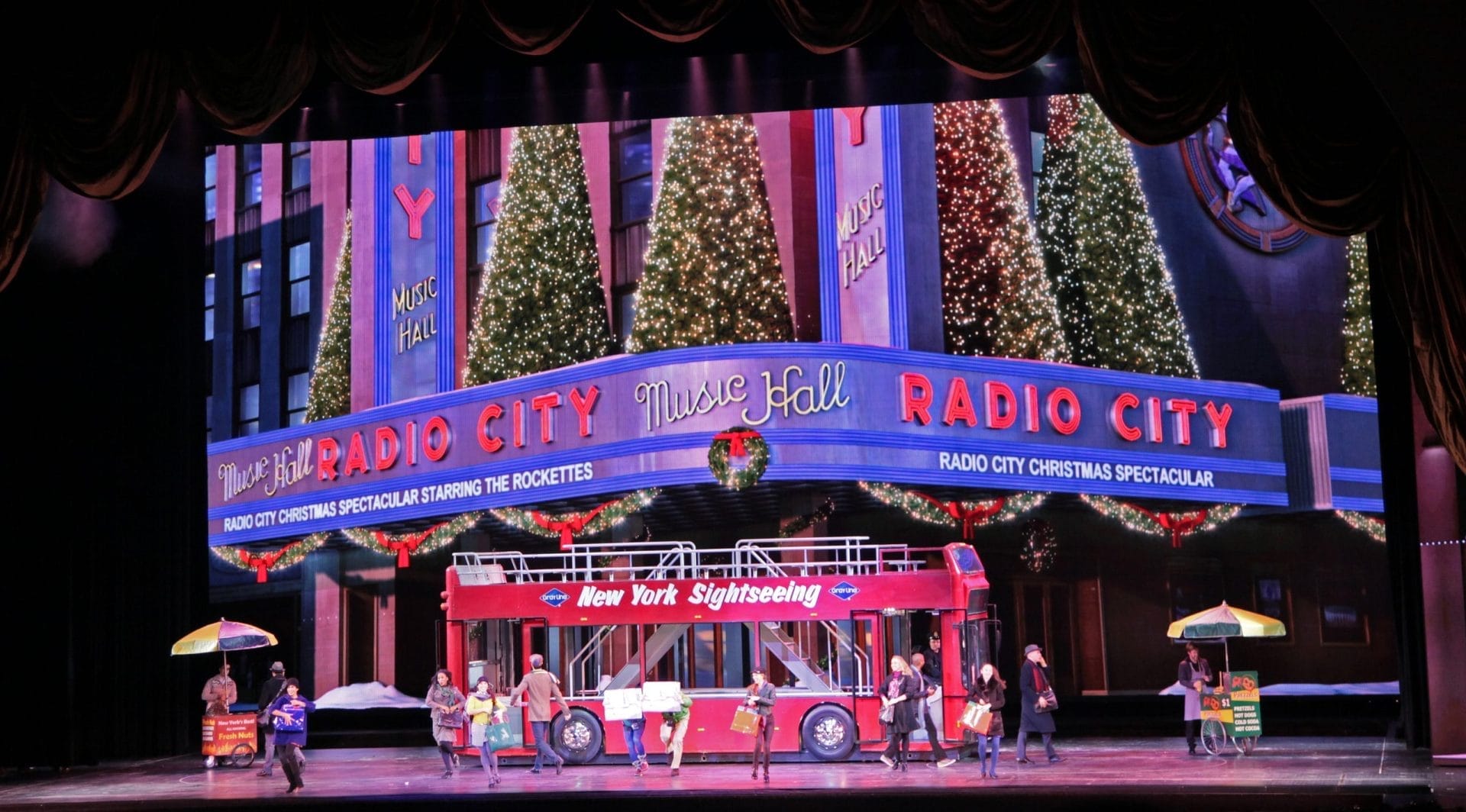 Radio City Music Hall Christmas Spectacular
Distance from Moynihan Train Hall at Penn Station: 1 mile
It's the most wonderful time of the year! Radio City Music Hall Christmas Spectacular is back for the 2021 holiday season. This special event is always a holiday staple and never disappoints. Most importantly, New York by Rail can help you plan your holiday getaway. With New York by Rail's Radio City Music Hall Christmas Spectacular travel package, you can secure a round-trip on Amtrak to Moynihan Train Hall at Penn Station, mid to rear Orchestra seats to the event and an optional stay at Belvedere Hotel NYC or a similar lodging accommodation.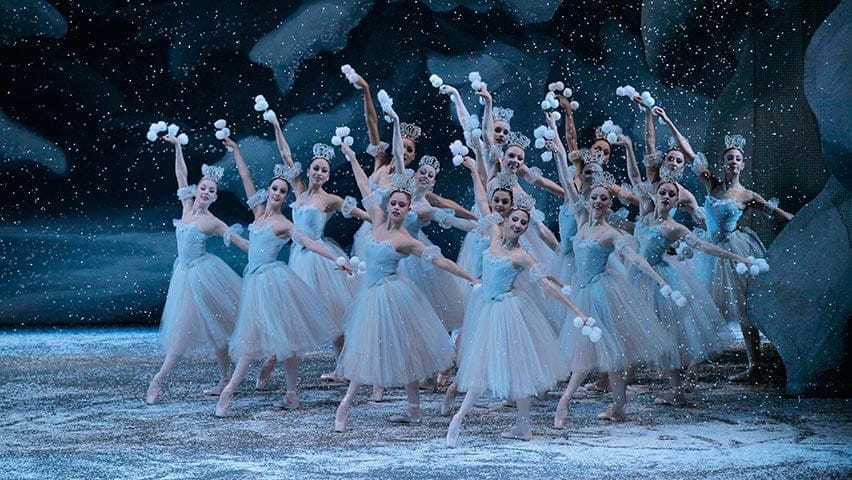 The Nutcracker at the NYC Ballet
Distance from Moynihan Train Hall at Penn Station: 1.8 miles
What's the holiday season without The Nutcracker? Experience George Balanchine's The Nutcracker performance from Nov. 26, 2021, to Jan. 2, 2022, with the NYC Ballet at  Lincoln Center in the David H. Koch Theater. This famous performance is a classic and beloved holiday tale. For the safety of all visitors, audience members above the age of 12 must show proof of Covid-19 vaccination status. All audience members must wear masks as well.