Explore the Finger Lakes by taking Amtrak to Syracuse (SYR).
Syracuse, NY, the fifth most populous city in the state, is situated right between New York City and Toronto, about 245 miles from each destination. The city is well known as the home of Syracuse University, a Division 1 sports powerhouse. But the city is full of a variety of attractions for the whole family. Explore the history of the Erie Canal, which once ran through the city,  at the engaging Erie Canal Museum. Or check out the Museum of Science and Technology; the Everson Museum of Art, focused on American works, has one of the largest ceramics collections in the United States. Syracuse once supplied the entire nation with salt and you can learn more about this fascinating history at the Salt Museum. There are more than 170 parks to enjoy, including the Ondondag Creekwalk, a pretty 2.6-mile trail for biking and walking.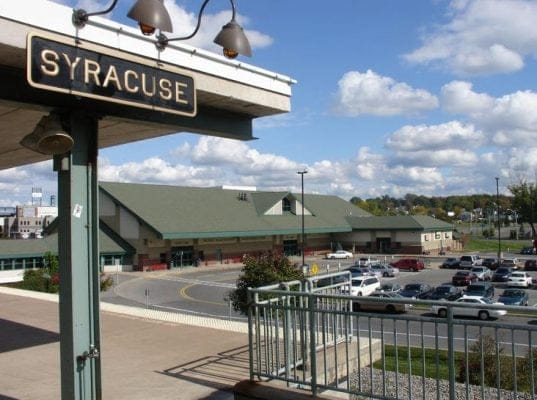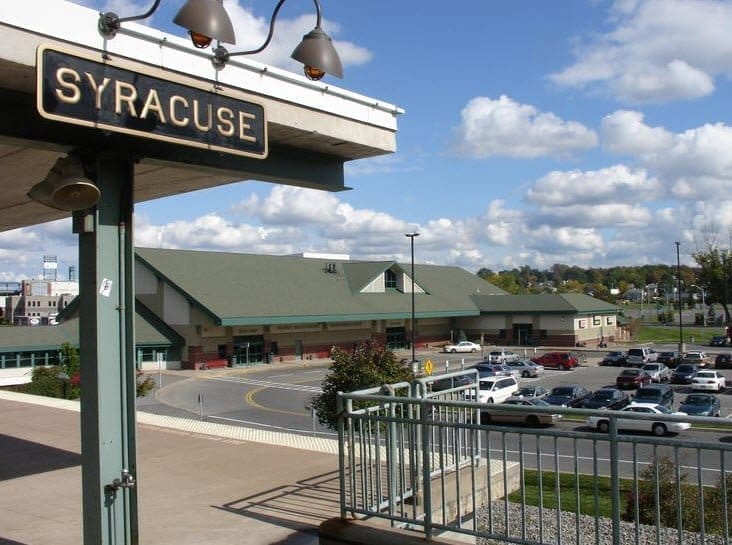 Parking at the Syracuse Amtrak Station (SAR)
Parking is available in the paved parking lot located directly in front of the main entrance of the RTC. Short-term parking customers may park for FREE for the first hour. Customers requiring a longer stay may park their vehicle for a fee of $8.00 per day.