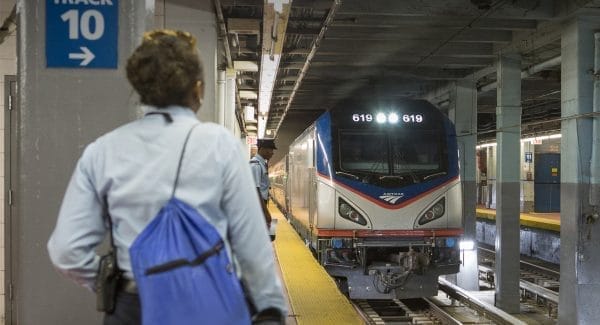 A train ride on Amtrak from Penn Station will get you to Syracuse station in 6 hours and 9 minutes with only 11 stops. Being one of the country's most populated transit stations on a regular basis, Penn Station is littered with places to eat and shop before you catch your train. Make sure to enjoy the station and all it has to offer as best you can. Once aboard Amtrak,  you will be taken on a scenic tour of upstate New York through Yonkers, Croton-Harmon, Poughkeepsie, Rhinecliff, Hudson, Albany-Rensselaer, Schenectady, Amsterdam, Utica, and Rome.
Looking for things to do in Syracuse? From the Amtrak Syracuse Station, you may want to check out the Carrier Dome, Destiny USA, Lakeview Amphitheatre, or the Erie Canal Museum. With all of these places available for spending your time in Syracuse, you truly can't go wrong. While you're enjoying your Amtrak ride do not forget to check out New York By Rail's recommendations for things to do in Syracuse.
While Amtrak rehabilitates the track they normally use to reach Penn Station, all trains from Syracuse to NYC will arrive at Grand Central Station from Saturday, May 26 until Monday, Sept. 3, 2018. Trains from Albany to NYC will return to Penn Station on Tuesday, Sept. 4, 2018. From Grand Central Station, the 4, 5, 6 and 7 Subway trains are available for easy uptown and downtown travel.