In the wake of 2020's COVID-19 pandemic and its continuation into 2021, it's easy to feel a bit stir crazy. Many of us are ready to leave our homes to embark on adventures, but still want to remain cautious. In this time of caution and uncertainty, some artistic beauty might be the medicine we've all been needing. 
Exploring New York state and enjoying art doesn't need to be a nerve wracking task. Sculptures adorn several parks and cities in New York, and many of them are outdoors. You might find sculptures on a city block or right outside a mountainous landscape. No matter where you're enjoying an artist's work, you'll be able to maintain the comforting feeling of safety through social distancing. 
Sculptures and murals are sometimes found in unexpected places, but these destinations are easily accessible via Amtrak. Due to effective precautionary measures taken by Amtrak, you can feel safe while traveling to your next exhibition.
Some of the destinations may be further from Amtrak's stations, so be sure to check out Enterprise Rent-a-Car service.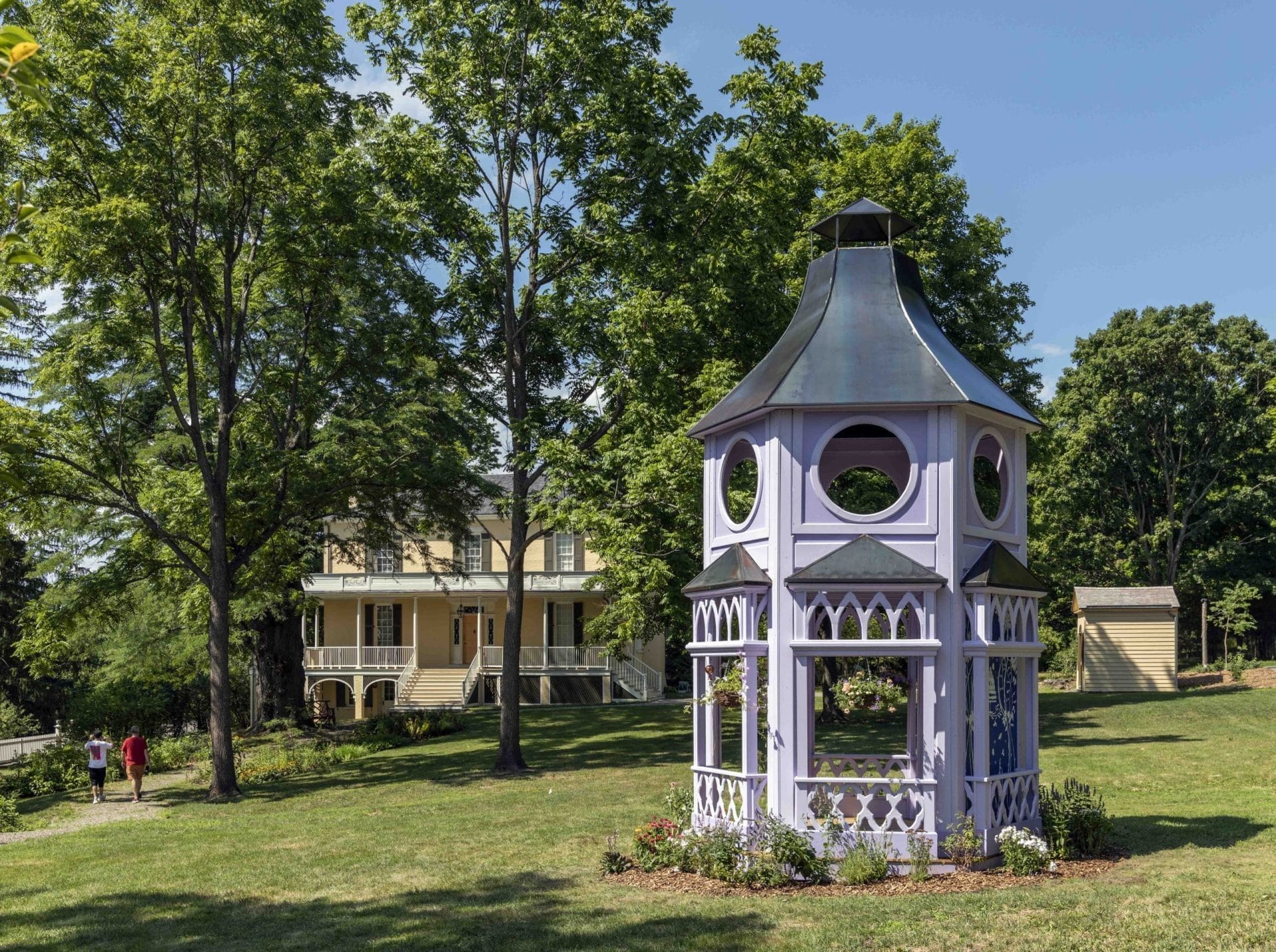 The Pollinator Pavilion
Distance from Hudson Station (HUD): 5.1 miles to 218 Spring Street, Catskill, NY.
The newly debuted Pollinator Pavilion at the Thomas Cole Historic Site is the perfect attraction for environmentalists and art enthusiasts. Known for featuring the paintings of artist Thomas Cole, this historic site has many attractions. The Pollinator Pavilion is an outdoor sculpture that showcases the work of various pollinators, such as honey bees and hummingbirds. Designed and created by Mark Dion and Dana Sherwood, the Pollinator Pavilion is a 21.5 feet high, painted wood structure. Both viewers and pollinators can enjoy the sculpture as it is well suited for both. Visiting this new artistic endeavor is both an observational and educational experience. The exhibition opened on Aug. 7th, 2020, and will remain open for observing until Fall 2021.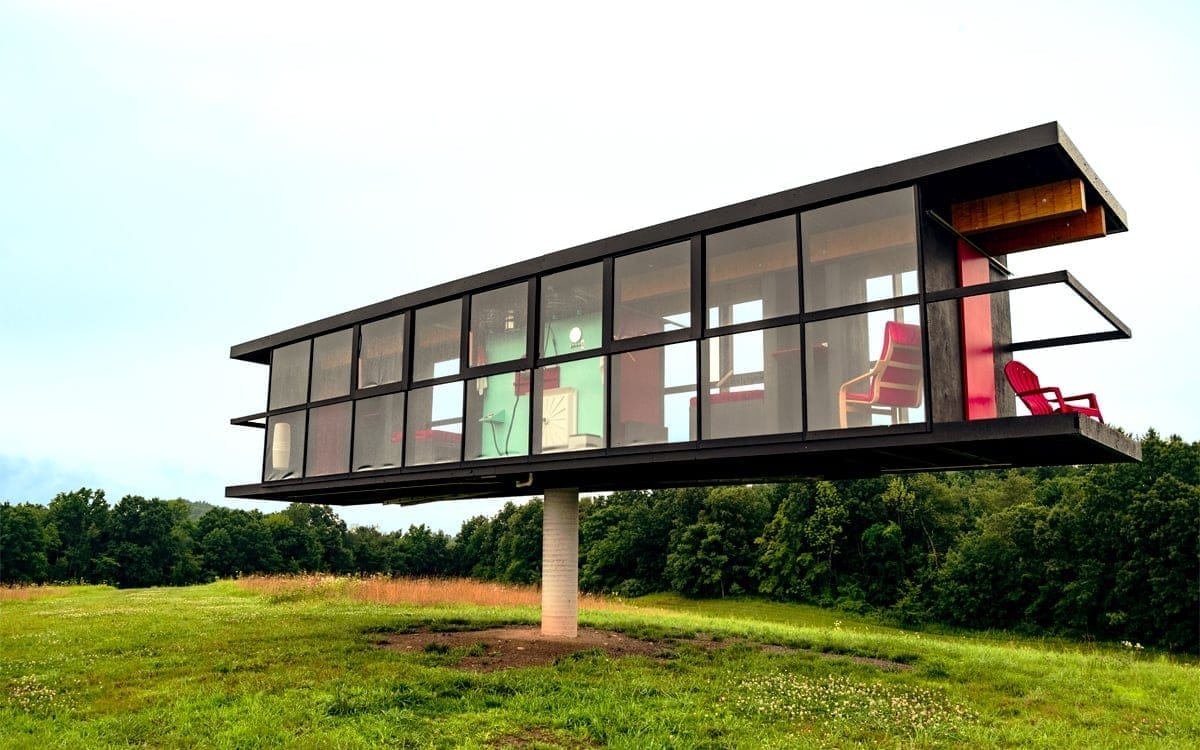 Art Omi
Distance from Hudson Station (HUD): 10.1 miles to 1405 County Rt. 22, Ghent, NY. Get picked up from Hudson Station and taken to your reserved NYTRAIN Enterprise Rent-a-Car or call the Hudson Enterprise office today at 518-828-5492
Located at The Fields Sculpture Park, Art Omi is a popular location to enjoy outdoor sculptures. The grounds contain numerous sculptures throughout the property by various artists. Each sculpture holds an innate uniqueness. Some projects are bright and colorful like Dan Colen's Yellow M&M, Brown M&M, Red M&M, Orange M&M, while others are stoic and mysterious like Will Ryman's Sisyphus. At Art Omi, you can expect something new at every turn that invokes imaginative wonder.
Although the sculpture park is one of the further locations on this list, Art Omi is easily accessible via Enterprise rent-a-car service. The Hudson Enterprise Rent-a-Car office is located at 350 Fairview Ave. Columbia Plaza, Hudson, NY. The Fields Sculpture Park is open daily from 9 a.m. to 5 p.m and self-guided tours are free.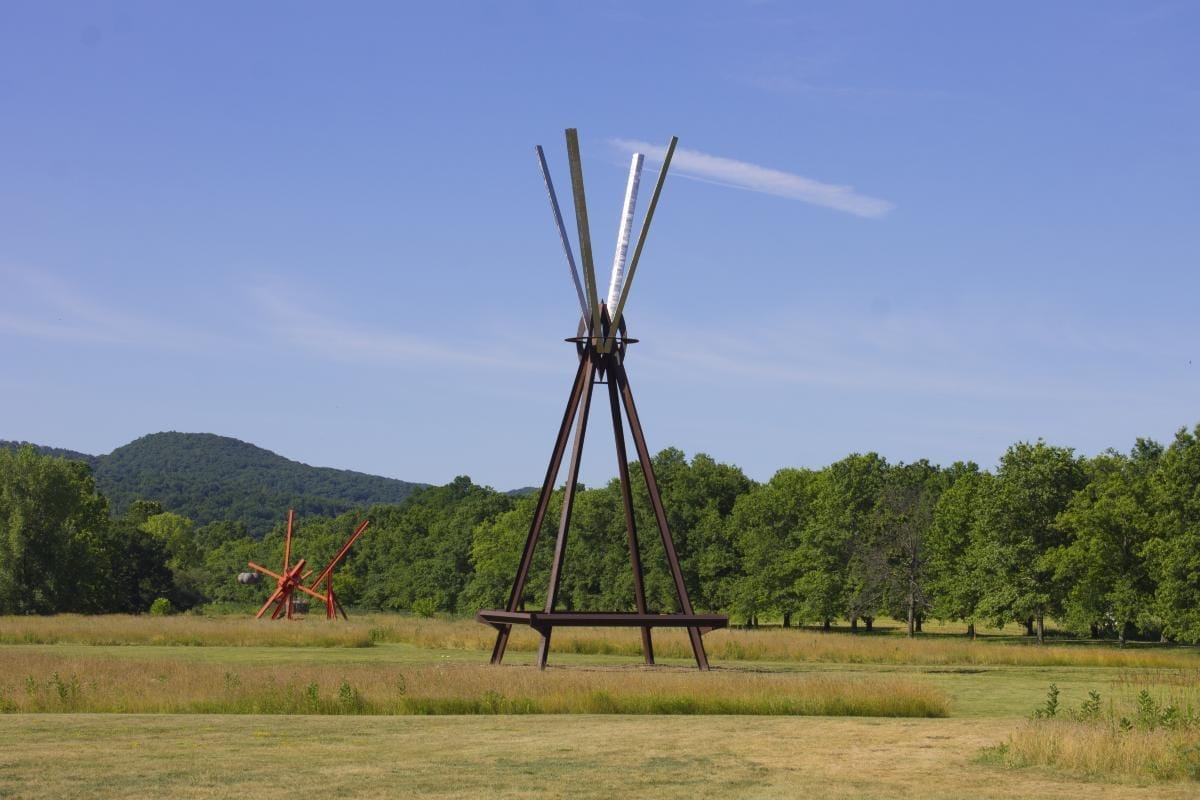 Storm King Art Center
Distance from Poughkeepsie Station (POU): 25.7 miles to 1 Museum Road, New Windsor, NY. Get picked up from Poughkeepsie Station and taken to your reserved NYTRAIN Rent-a-Car or call the Poughkeepsie office today at 845-485-2222
Looking to enjoy multiple views at once? Located near the beautiful Storm King Mountain, the Storm King Art Center features outdoor sculptures. Here, you can enjoy numerous sculptures, or get the perfect Instagram photo. Enjoying the art, but craving New York's natural beauties? Due to its close proximity to Storm King, visitors can easily hike the nearby trails and enjoy the mountain views.
This location is the furthest from Amtrak; however, because of its budding popularity, this sculpture park is a must-see attraction. The Poughkeepsie  Enterprise Rent-a-Car office is located at 696 Dutchess Tpke, Suite B, Poughkeepsie, NY. The art center is currently open on Saturdays and Sundays from 10 a.m. to 4:30 p.m. Instead of their typical pricing, the sculpture park is using per-vehicle pricing for up to six people. The price ranges from $20-$84, and children's tickets are free.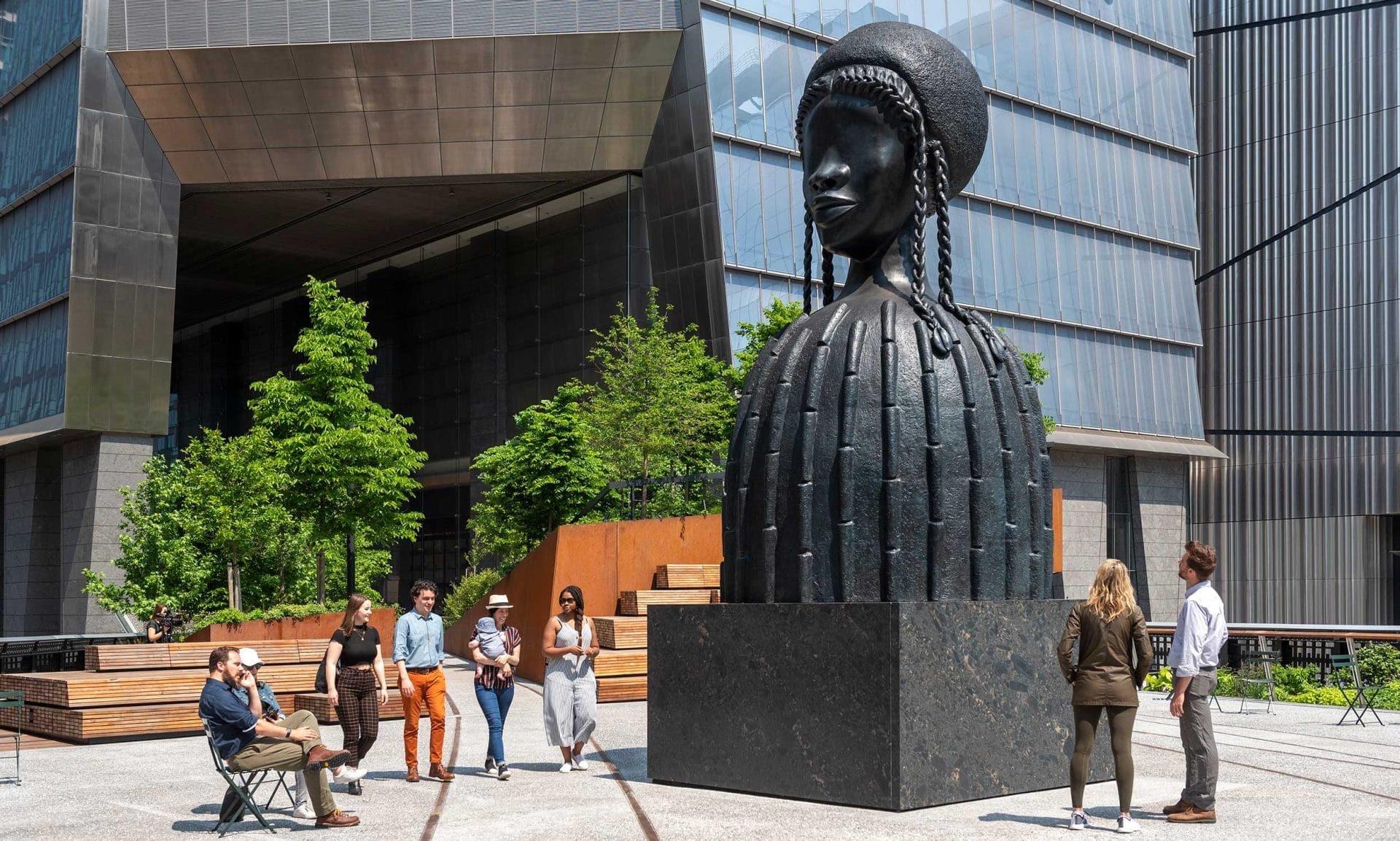 The High Line
Distance from Penn Station (NYP): 0.4 miles to the High Line
Although this location may be more renowned for its historical roots as a freight rail, the High Line is decorated with art and sculptures throughout the trail. The Plinth was added in June 2019 and is used to highlight a rotating showcase of commissioned work. Each sculpture remains on display for 18 months, allowing each piece to make an impact on the Big Apple. The Plinth is located on the Spur, which is noted as a gathering space along the High Line. One of the most popular sculptures along the High Line is the Brick House by Simone Leigh. Enjoying the sculptures on the High Line is the perfect way to be active this winter while still practicing social distancing. The High Line is easily accessible via Amtrak and is in walking distance from Penn Station. The Plinth and any other attraction on the High Line is open daily and is free of charge. If you're trying to save your money, but still want a unique experience, visiting Plinth is a great way to do so.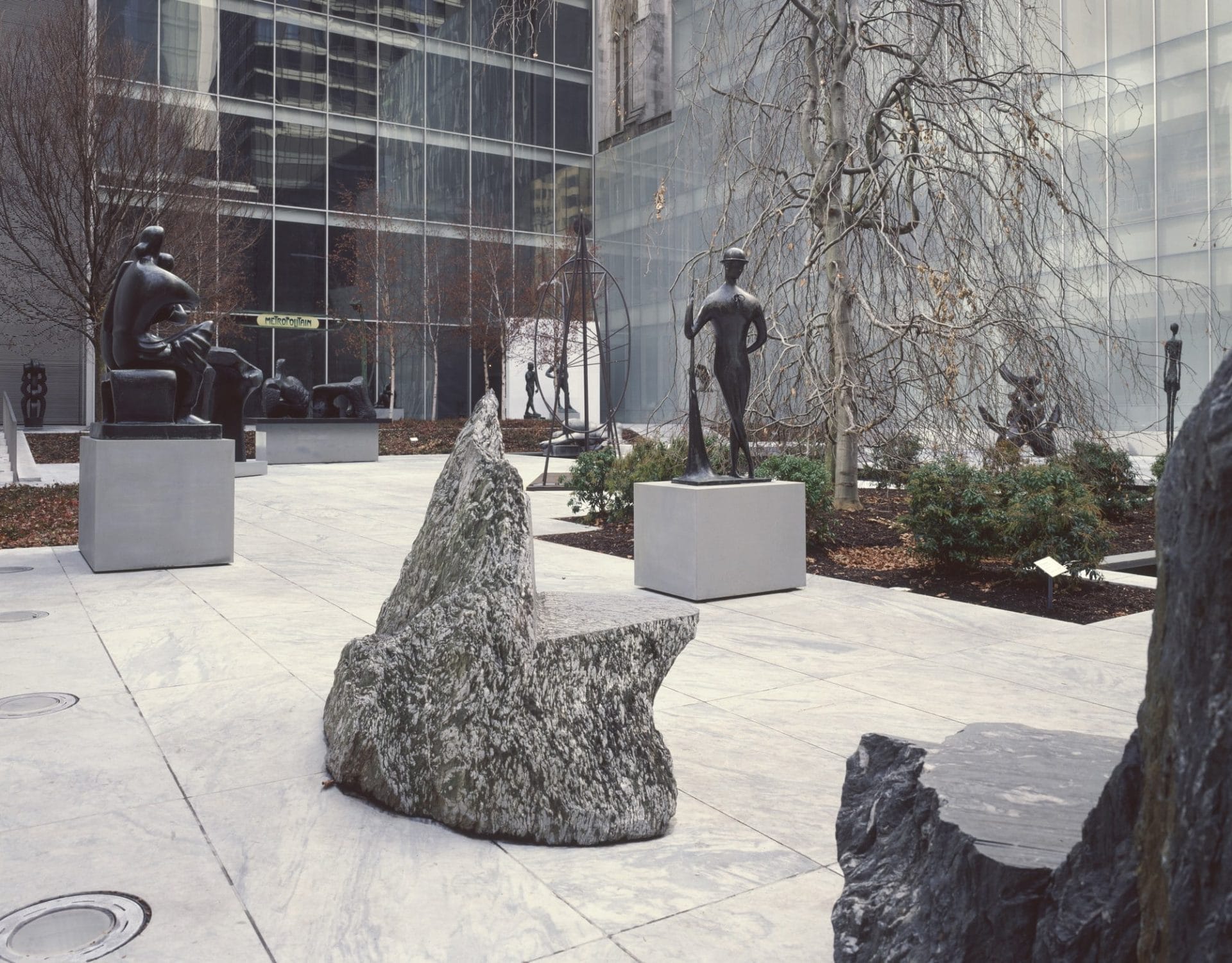 The Abby Aldrich Rockefeller Sculpture Garden
Distance from Penn Station (NYP): 1.3 miles to 11 W. 53rd Street, New York, NY.
When visiting NYC, the Museum of Modern Art is a must-see artistic destination. The museum itself is home to countless works of art from a plethora of mediums. For those of you who are trying to stay outdoors as much as possible during the pandemic, the MoMA houses both indoor and outdoor exhibitions. The Abby Aldrich Rockefeller Sculpture Garden is a fun way to enjoy unique and beautiful sculptures while at a distance from others. Designed by architect, Philip Johnson, the space features gorgeous sculptures from a variety of artists. Touring this sculpture garden is also available virtually for those who'd rather wait for even safer circumstances. When this pandemic finally meets its end, be sure to check out the indoor exhibitions within the MoMA as well.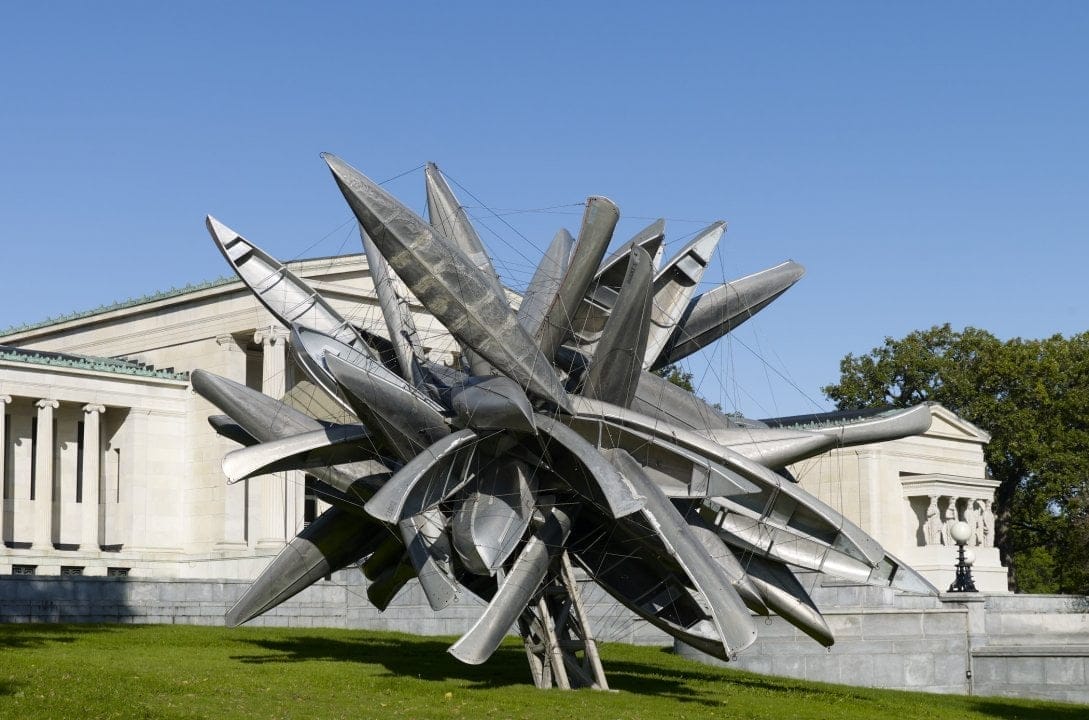 Albright-Knox Art Gallery
Distance from Buffalo Exchange Street Station (BFX): 4 miles to 1285 Elmwood Ave, Buffalo, NY.
Interested in the local art of Western New York? The city of Buffalo is home to the Albright-Knox Art Gallery. Many Albright-Knox sculptures are featured around the museum. Visitors can find bright colors and eccentric displays. A current exhibition on the property is The Space Between: Frank Lloyd Wright | Jun Kaneko. This exhibition is on display from June 26th, 2020 to Oct 3rd, 2021. The work featured here is large sculptures created by the renowned ceramicist, Jun Kaneko. Visiting the Albright-Knox Art Gallery is a sufficient way to enjoy art without having to go inside an establishment. While Albright-Knox has a surplus of beautiful work within the museum, the outdoor sculptures are their own unique attractions. One of these amazing sculptures is the Monochrome I, Built to Live Anywhere, created by Nancy Rubins. With so many artistic pieces adorning the property, you're bound to find something different at Albright-Knox Art Gallery.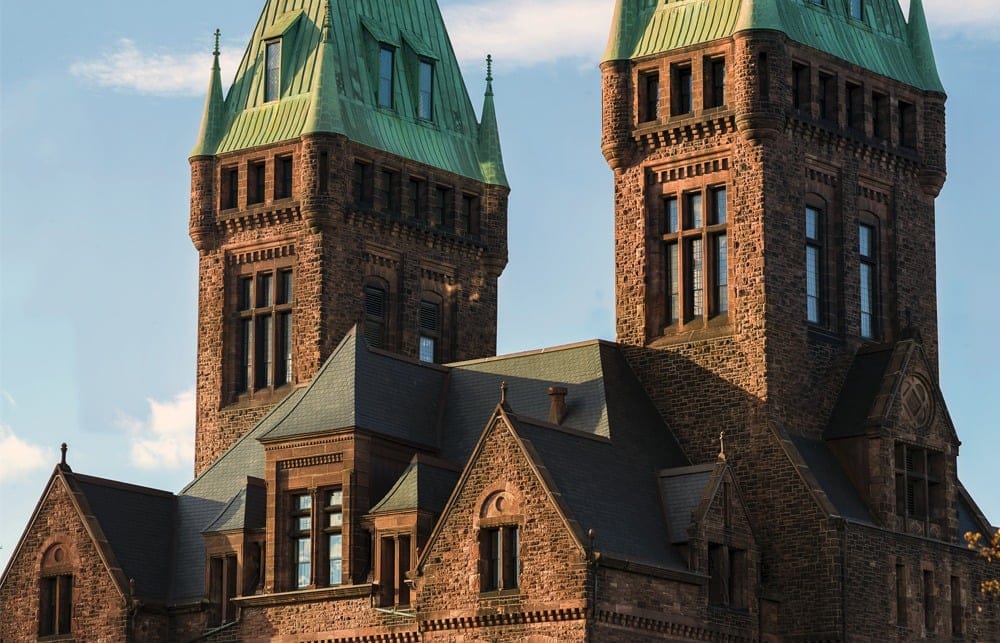 Hotel Henry
Distance from Buffalo Exchange Street Station (BFX): 4 miles to 444 Forest Ave, Buffalo, NY.
Otherwise known as the Richardson Olmsted Campus, Hotel Henry is a feat of architectural beauty. The building was previously known as the Buffalo State Asylum, and was one of the first of its kind in New York. One of the sculptures among the property is Look and See, by Jim Hodges. The sculpture allows visitors to gain new perspectives by literally looking and seeing through it. Much of the hotel features indoor art with their art program, but there is plenty to see and enjoy outdoors. Also on the hotel's grounds is the new Spirit of Buffalo sculpture. This sculpture is described as a unifying way to represent the three centuries of the city of Buffalo. Visiting Hotel Henry is the perfect way to enjoy the history and art of Buffalo, NY.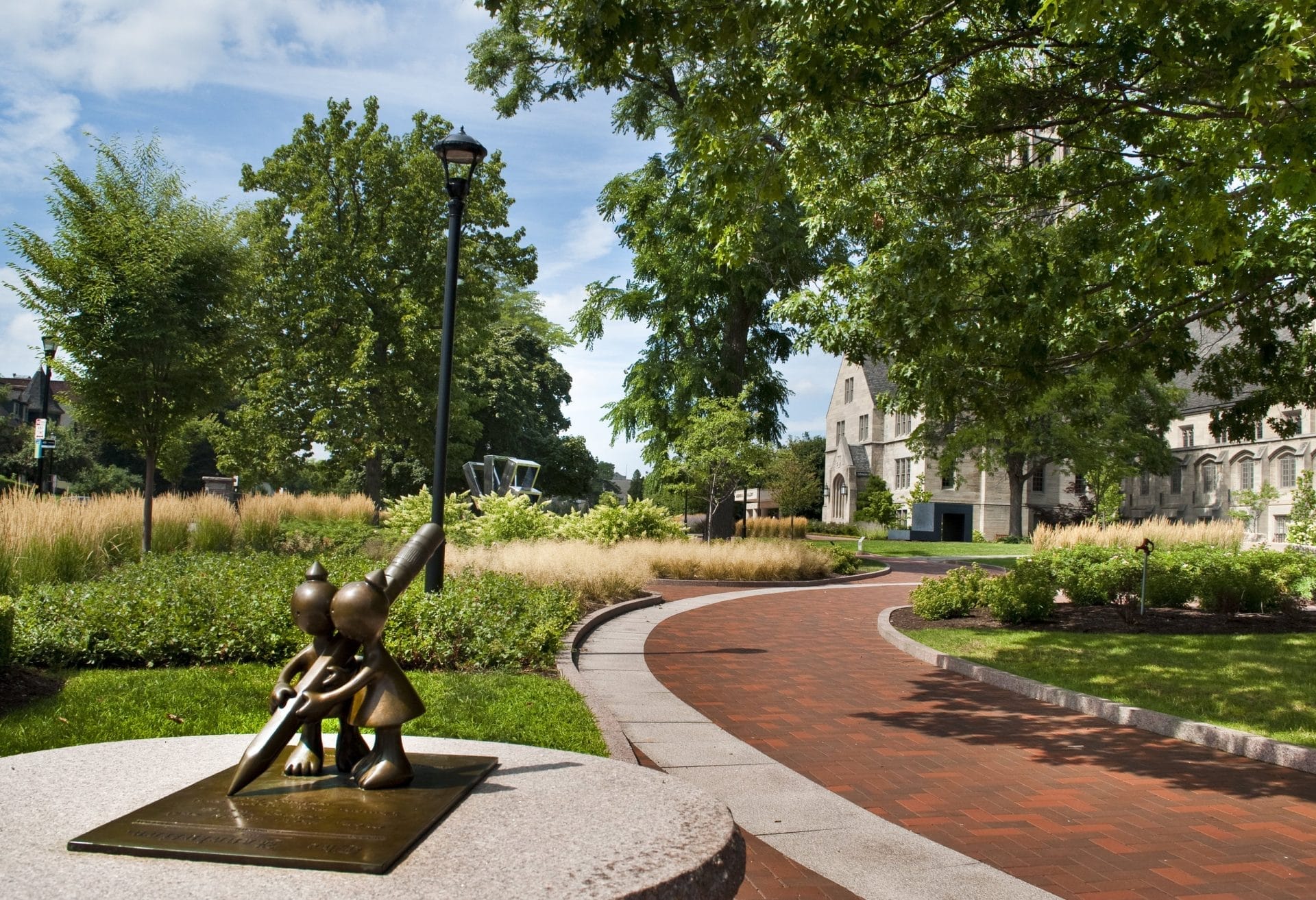 Centennial Sculpture Park
Distance from Rochester Station (ROC): 1.3 miles to 500 University Ave, Rochester, NY
Live in Upstate NY or just looking to visit? Memorial Art Gallery is a civic art museum located in Rochester, NY. The Centennial Sculpture Park encompasses 10 acres of the gallery's land with much of the site's work being commissioned by Wendell Castle, Jackie Ferrara, Tom Otterness and Albert Paley. The mission statement of this sculpture park is to connect people with art. The Centennial Sculpture Park certainly lives up to this plan as each sculpture is engaging and holds distinct themes and messages. One of the most popular sculptures within the park was created by Tom Otterness. The sculpture is titled, Creation Myth, and signals gender equality within the piece. The Memorial Art Gallery strives to create a safe environment with timed tickets to be reserved every 90 minutes.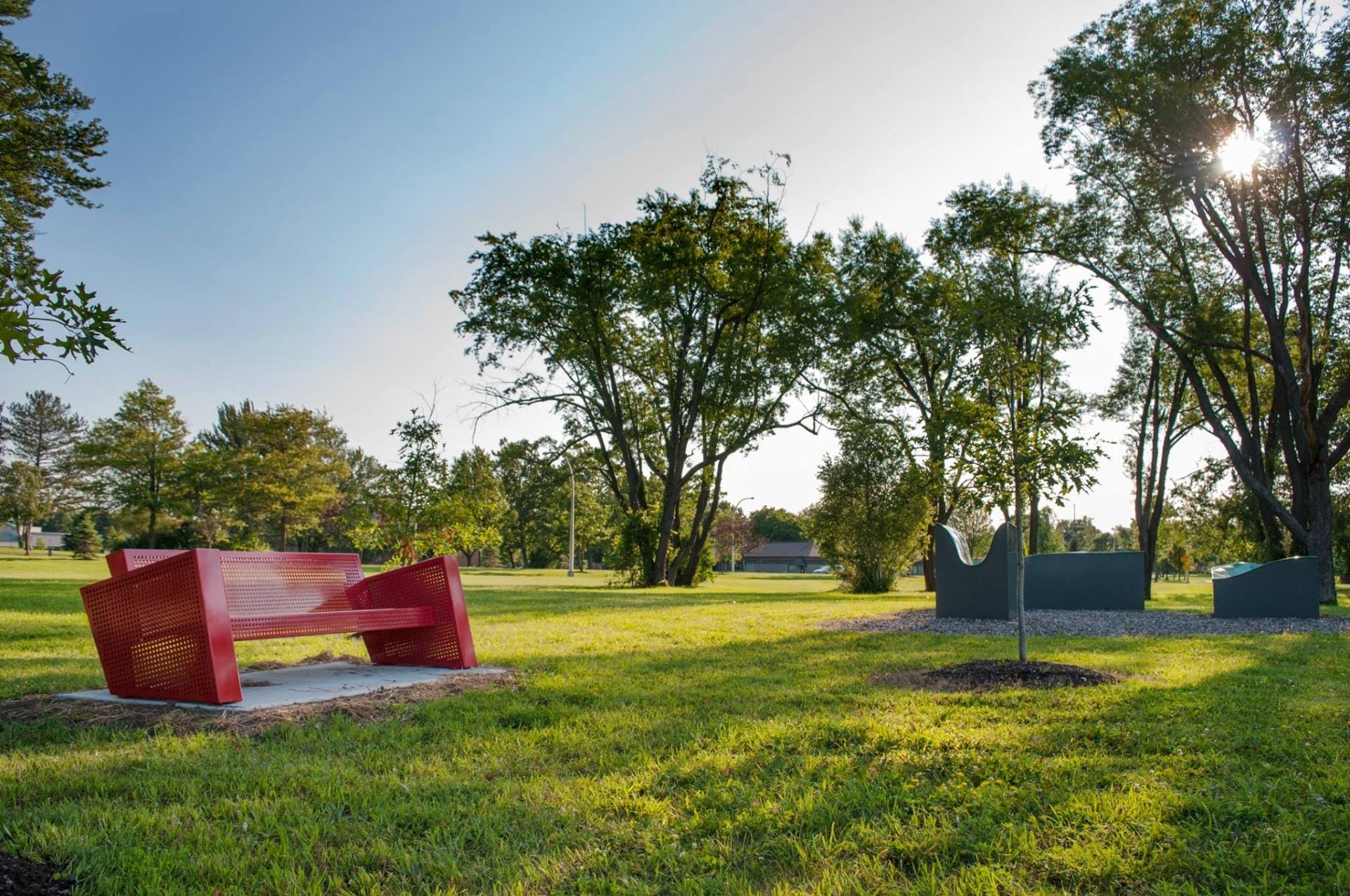 Griffiss International Sculpture Garden and Nature Trail
Distance from Rome Station (ROM): 3.2 miles to 12 Gates Street, Utica, NY
Interested in taking full advantage of this social distancing era? At the Griffiss International Sculpture Garden and Nature Trail you can enjoy creativity outdoors to the fullest. Here, you can take some photos or gaze at artistic masterpieces. The sculpture garden is home to multiple sculptures, including a Vietnam Veterans Memorial. Trying to stay active while experiencing the art? One of the more versatile aspects of the parks is that it doubles as a nature trail. The Griffiss Sculpture Garden and Nature Trail is open daily and free of charge. Immerse yourself in outdoor art and nature at the Griffiss International Sculpture Garden and Nature Trail.