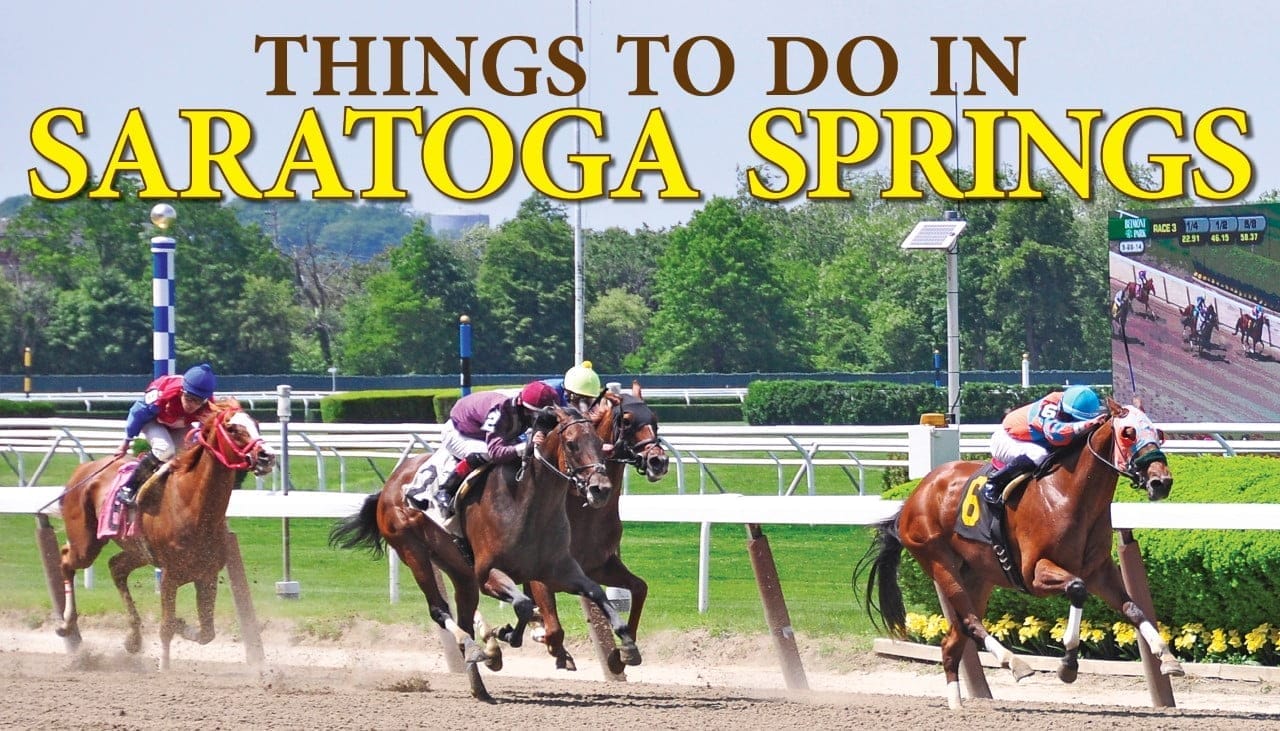 Editor's Note: A local couple, with longstanding ties to Saratoga Springs, shared with New York By Rail in early 2020 their favorite places to dine and things to do in the Spa City during racing season. Since Amtrak service to Saratoga Springs has been suspended for more than a year due to COVID, New York by Rail is now publishing this blog to coincide with the resumption, effective July 19, 2021, of the Ethan Allen Express Amtrak service stopping in Saratoga Springs daily. This also coincides with the July 15th reopening of Saratoga Race Course and other Saratoga favorites now open to visitors.
We've lived and worked in Saratoga Springs for nearly 40 years. Saratogians are a welcoming bunch, so enjoy your train ride along the Hudson River to our charming, walkable hometown. Once you arrive, here are our ideas for how to spend a perfect 48-hours.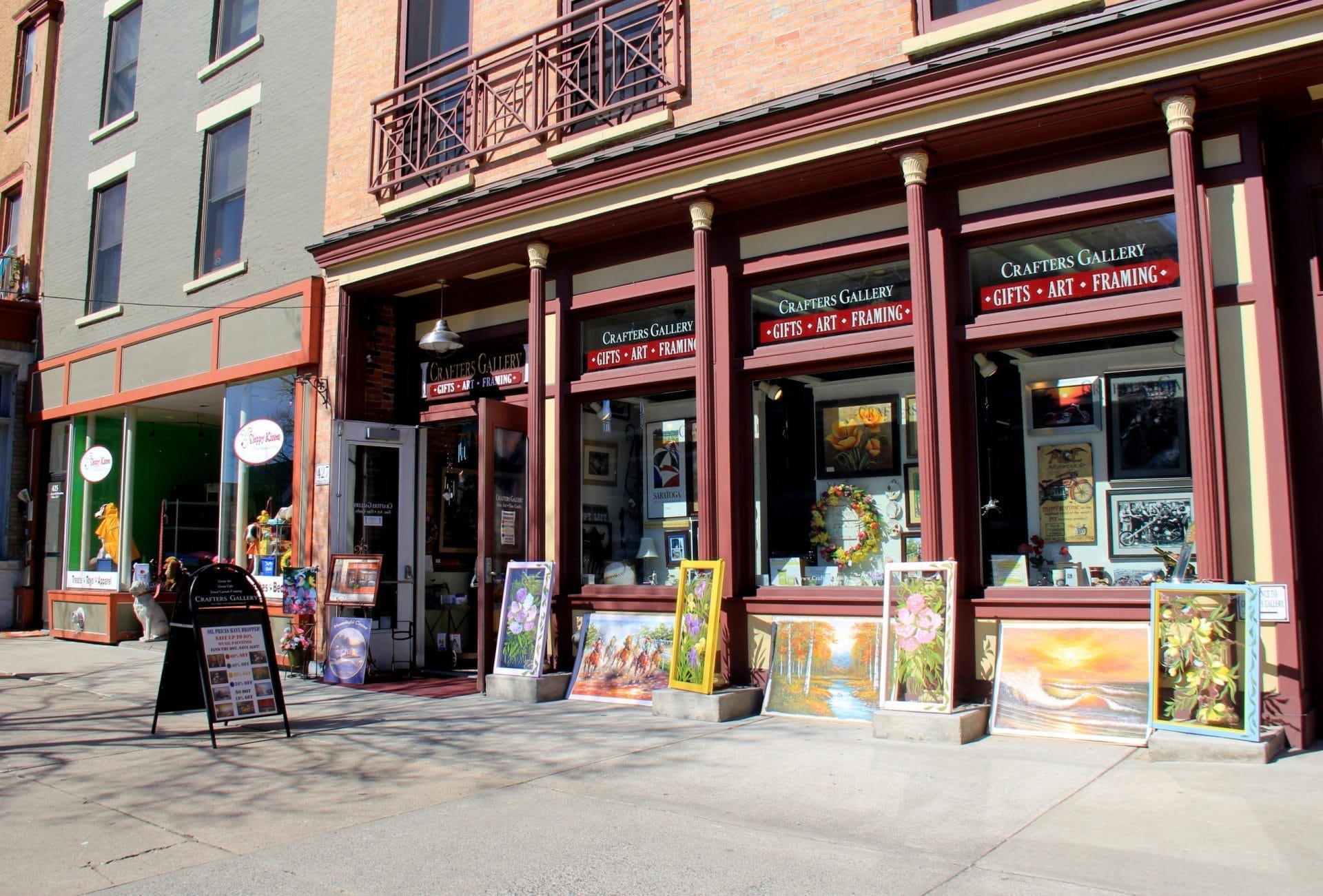 Downtown Stroll
After only a five-minute Uber or taxi ride from the Saratoga Amtrak® station, you'll be checked into your hotel and walking down Broadway, Saratoga's main street. It's a great spot for a leisurely stroll or to people-watch.
There are plenty of great spots for a Friday evening drink. We like Druthers on Broadway. They brew their own beer, and it's good stuff. They also have a great menu. If you prefer wine, the Wine Bar is close by. They have 45 wines by the glass and offer three-ounce tastings.
A little further on Caroline Street – Saratoga's "Street of Dreams" – is a plethora of hot spots, starting with Tin 'n' Lint. Local lore says, in 1970, Don McLean wrote American Pie in one of Tin 'n' Lint's booths. McLean denies it. That said, McLean spent a lot of time in Saratoga as a young singer-songwriter, including at Tin 'n' Lint.
Dining Delights
As you get hungry, the menu at the Brook Tavern, near the world-famous thoroughbred racetrack, ranges from grilled Caesar salad and fried pickles to Faroe Island Salmon with blood orange marmalade.
Another option is Mama Mia's, which has consistently good Italian food. Appetizers include prosciutto-wrapped asparagus and mozzarella di casa (fresh mozzarella with roasted red peppers, Roma tomatoes and basil). For an entrée, we lean toward sole Francaise, a fantastic pasta dish. The staff at the Brook Tavern and Mama Mia's will make you feel like a regular.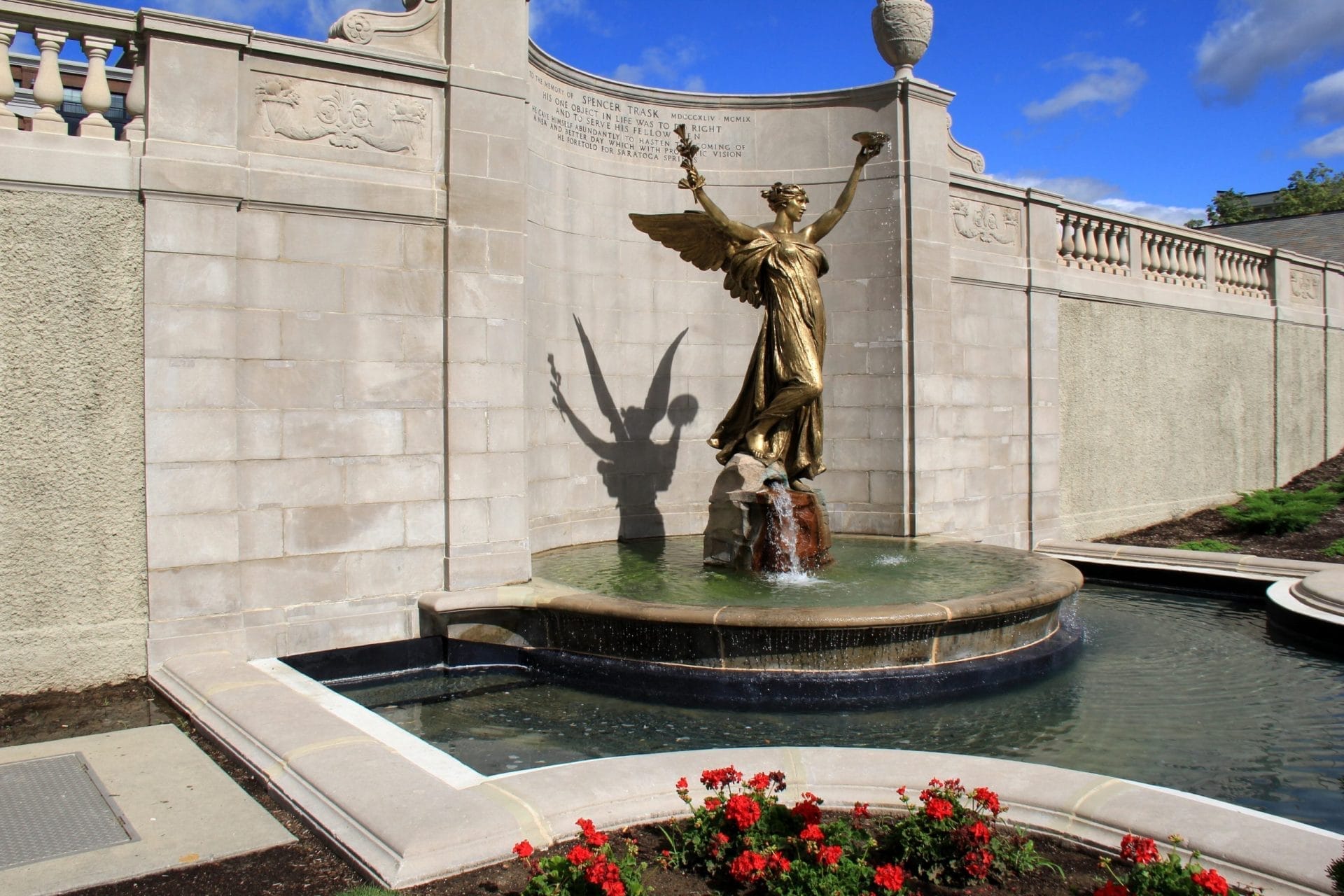 Breakfast and Congress Park
For breakfast, try Comptons on Broadway or Country Corner Café on Church Street, or jump into a taxi and head to the Horseshoe overlooking the first turn of the racetrack. All three have varied menus and, like most places in Saratoga, friendly and welcoming staff.
After breakfast, head to Canfield Casino in Congress Park. During the late 1800s and early 1900s, this beautifully restored building housed a gambling club that catered to the world's wealthiest men (women were not allowed). The Saratoga History Museum is also inside.
Afterward, wander around Congress Park and take a spin on the restored carousel.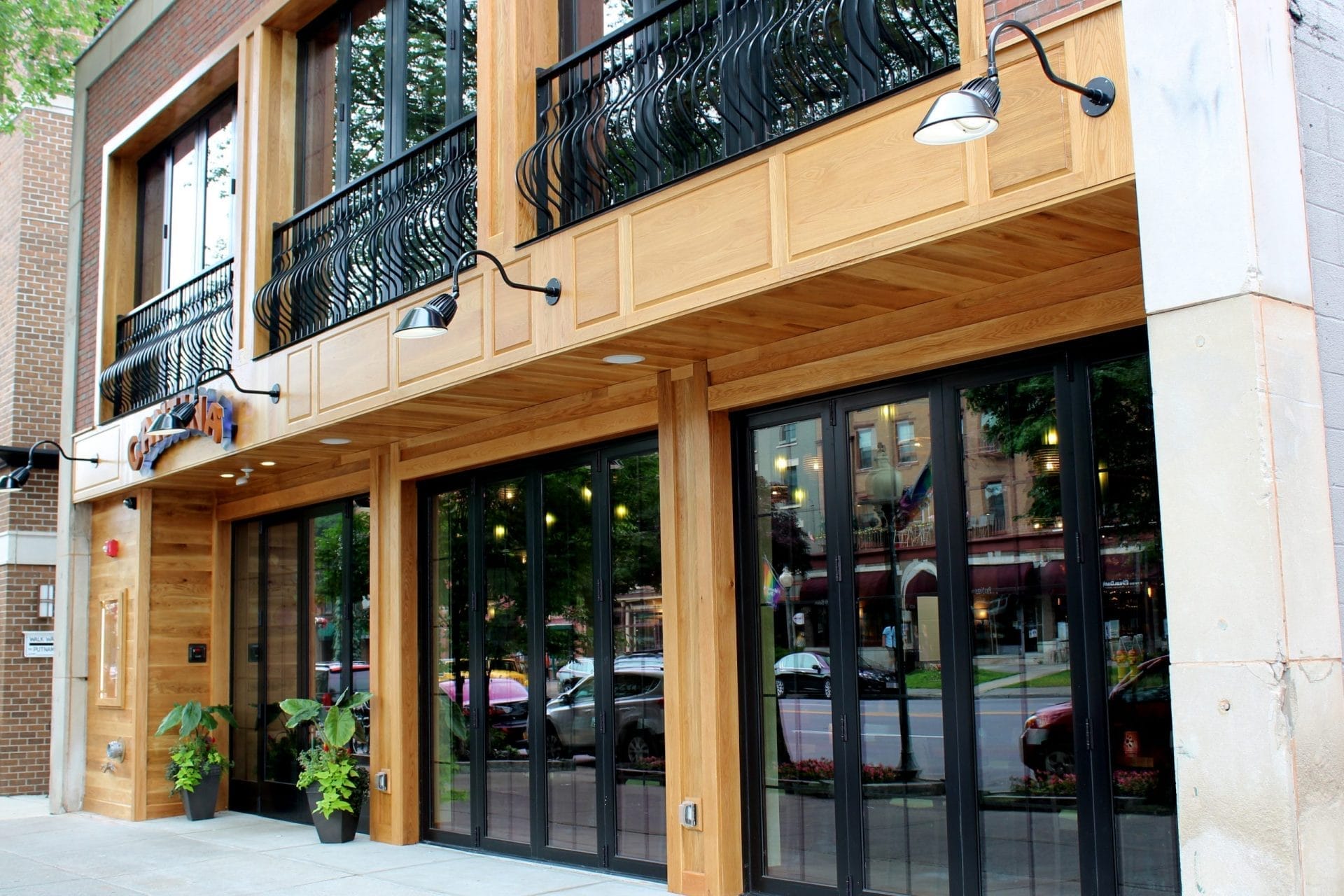 Lunch and shopping
For lunch within walking distance of Congress Park, we like Cantina for Mexican food or The Mercantile for deviled eggs, eggs made to order, hot wings and a great crispy chicken sandwich.
Time to walk off that lunch off with some shopping! Impressions at 368 Broadway sells vintage and racetrack photos, Christmas ornaments, hats, ties, shirts and beautiful horse-themed jewelry.
Toga Heritage, at the corner of Broadway and Spring Street, is another great spot for that special souvenir, including baskets, plates, coasters, glasses, scarves and unique candles.
Looking for something dressy to wear tonight? Lifestyles of Saratoga describes itself as "a consciously curated collection of women's apparel, jewelry and accessories". Heidi Owen West, the owner, also owns Caroline and Main for a more casual look and Union Hall Supply Company for men.
For gifts for people who fancy themselves magicians in the kitchen, we head to Saratoga Olive Oil Company for olive oils from Italy, Greece, Spain and Portugal. We also love to browse what seems like millions of flavors of balsamic vinegar and seasoned salts to perk up a Bloody Mary or for a perfectly seasoned steak.
For kids, G. Willikers is the toy store of your childhood dreams. Browsing its toys and games, you'll wish had never grown up!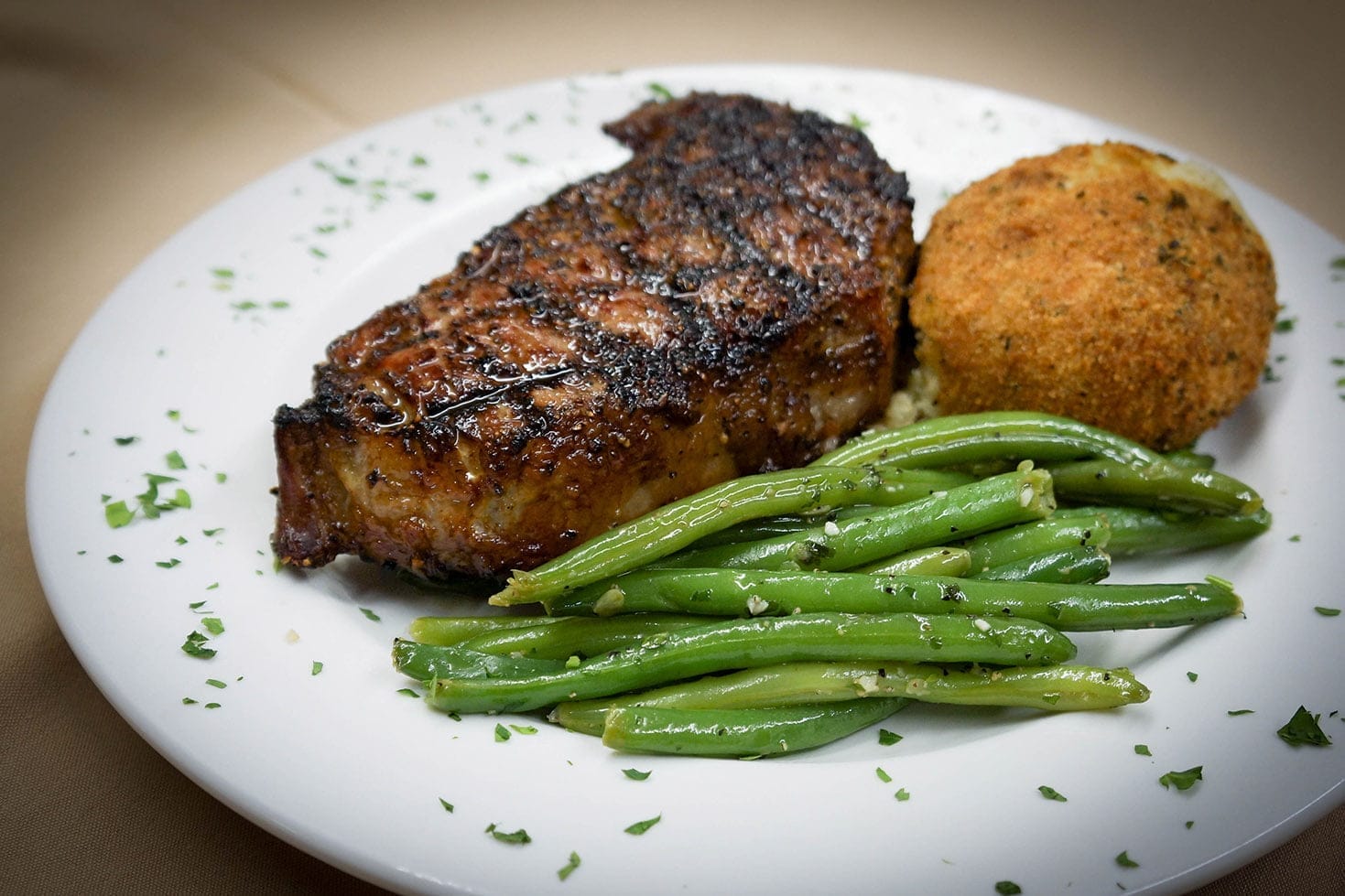 Dinner on Day 2
For dinner after your day of museums and shopping, we recommend Pennell's, a century-old restaurant on Jefferson Street. We always find our way back to Pennell's for appetizers, like Greek scampi, and entrees, like the veal or chicken parmesan and the Coach Waldron 16-ounce New York strip steak (named for the former athletic director at Saratoga Springs High School).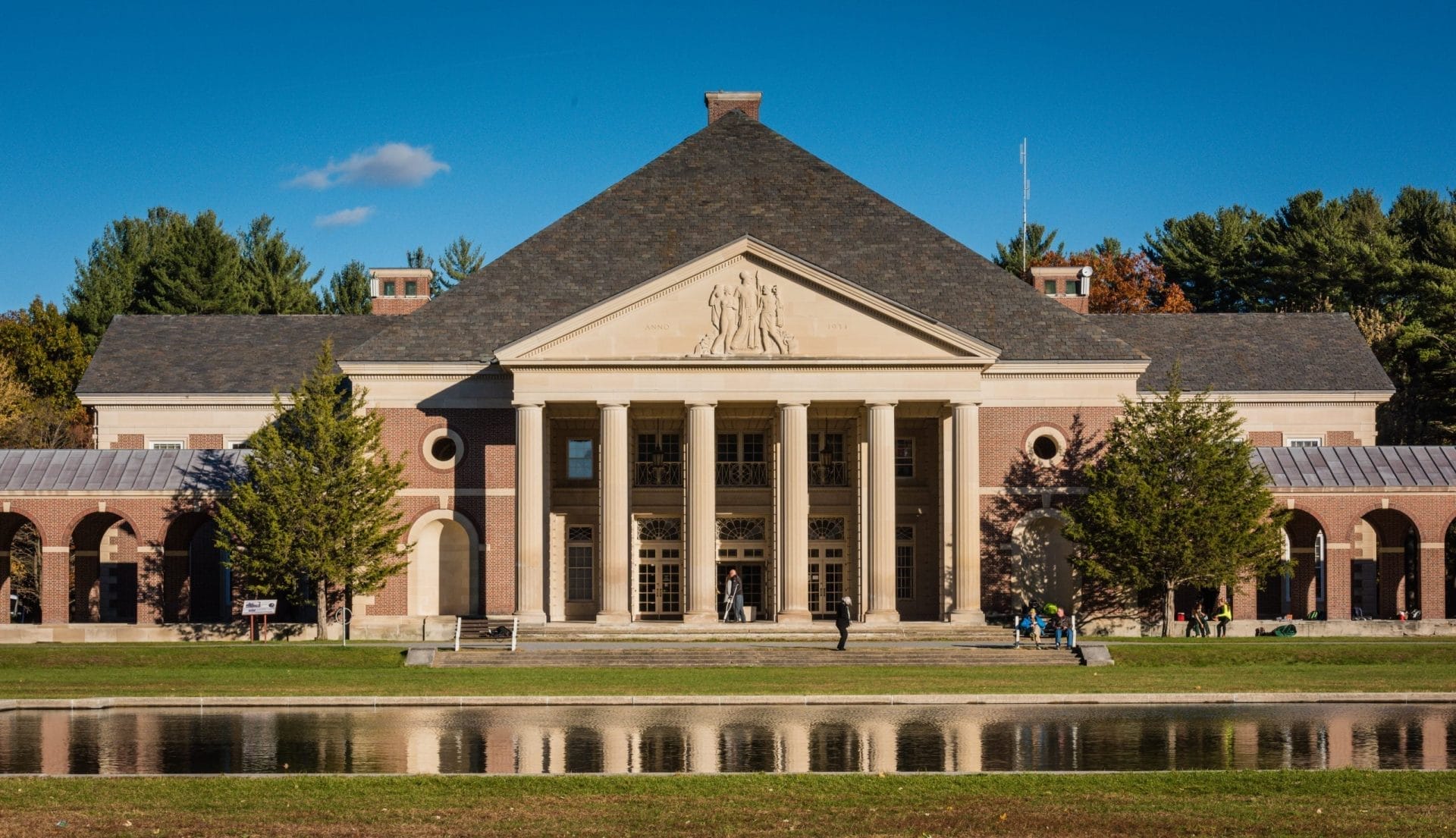 Sunday Sites
Sunday morning is a great time to visit Spa State Park. There are a multitude of trails for walking and two golf courses, plus the Saratoga Automobile Museum and the Roosevelt Bath House, where you can soak in the magical waters that earned Saratoga the nickname, the Spa City.
We like to start our Sundays with a late breakfast at Sweet Mimi's on Phila Street. Sweet Mimi's has great coffee. Their fresh-squeezed orange juice tastes like you're having breakfast in an orange grove. Do you want the Roman eggs – fresh roasted asparagus with two eggs over easy, crispy prosciutto and heirloom cherry tomatoes, topped with shaved parmesan – or lemon ricotta pancakes with a homemade blueberry sauce? Tough decisions! On the way out, grab a couple of muffins for the train ride back to the city later today.
After breakfast, we like to stroll up Union Avenue to the National Museum of Racing and Hall of Fame. If you are interested in horses, world-class art or history, this place is a must-see. One of the museum's newest exhibits, the Foal Patrol, follows pregnant mares as they prepare to give birth to the next generation of thoroughbred superstars. The museum is filled with interesting artifacts about horses and horse racing, including a day in the life of a thoroughbred racehorse. The Hall of Fame features owners, trainers, jockeys and others who have had an impact on the sport and, of course, the greatest thoroughbreds to ever grace a racetrack.
You can finish your visit to the Hall of Fame in time to catch a late-afternoon train home, but we hope you'll be back!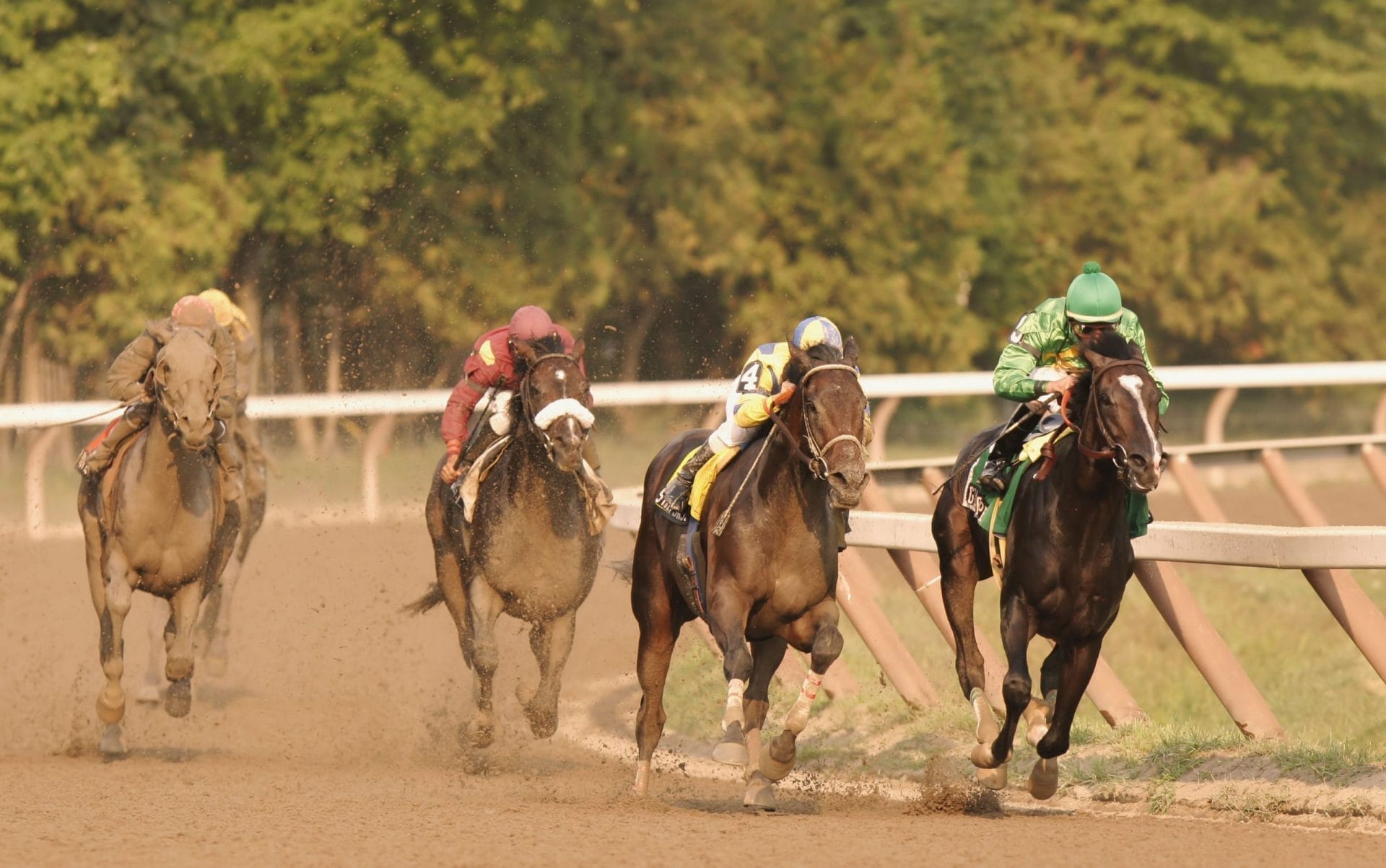 Saratoga for 20-Somethings
During the summer, when horse racing is in full swing, go to the races. It's the best place to people-watch, bet a little and enjoy the great food offered by the vendors at the track.
The Trackside Grill is a must-stop when you're ready to leave the track. It's got the coldest beer in Saratoga!
After Trackside, go to the Horseshoe for live music.
Saratoga has great music year-round. The intimate setting of Caffé Lena, the longest, continuously operating folk venue in the country, has hosted Don Mclean, Bob Dylan, Arlo Guthrie and Doc Severinsen. The Universal Preservation Hall has recently opened in a renovated, circa 1871 church. The Saratoga Performing Arts Center (SPAC) also hosts a wide range of artists from Elton John and Bruce Springsteen to Maroon 5, Chicago, Zac Brown and Dave Mathews.
Do it by train!
Take Amtrak® to Saratoga Springs (SAR). Enterprise offers a discount (use NYTRAIN) and will pick you up at Saratoga Springs Station to get your rental. Call the Saratoga Enterprise office today at 518-587-0687 or click here. The Saratoga office also offers pick-up service and after-hours returns.
Recommended Lodging: Holiday Inn Saratoga Springs 
Recently renovated. Centrally located by Congress Park. Walk to downtown, the racetrack and museums.
More to do in Saratoga Springs