The Philadelphia Orchestra performing at SPAC. | Photo Courtesy of Saratoga Performing Arts Center
Saratoga Performing Arts Center
Through undulating fields of green, I wander the 2,400-acre Saratoga Spa State Park. A national historic landmark, the park is acclaimed for its classical architecture, diverse cultural aesthetics and a multitude of recreational activities. Along a trail enveloped by towering pines, I'm accompanied by joggers, cyclists, and other visitors as I leisurely traipse amidst the park's mineral springs, geysers and reflecting pools. At the park's heart, nestled among the Hall of Springs, Roosevelt Baths and other architectural delights, is Saratoga Performing Arts Center (SPAC), my destination.
Since 1966, SPAC has become the artistic and social center of Saratoga Springs and a cultural destination in the Capital-Saratoga Region. With a 25,000-person capacity – sheltered seats for 5,200 and a sloping lawn for an additional 20,000 people – this open-air amphitheater annually hosts superstars across a number of genres, from Yo-Yo Ma to Dave Matthews Band. Nearing the venue, a melody permeates the tree line escalating my impatience to find a seat.
Built into a natural, curved bowl, the pavilion was once described as "a tiara on a green velvet lawn" by Life Magazine. It's a stunning location and the summer residency to the New York City Ballet and The Philadelphia Orchestra since SPAC's first season. The latter of which I am lucky to hear rehearsing for an upcoming performance of Songs of the Sea.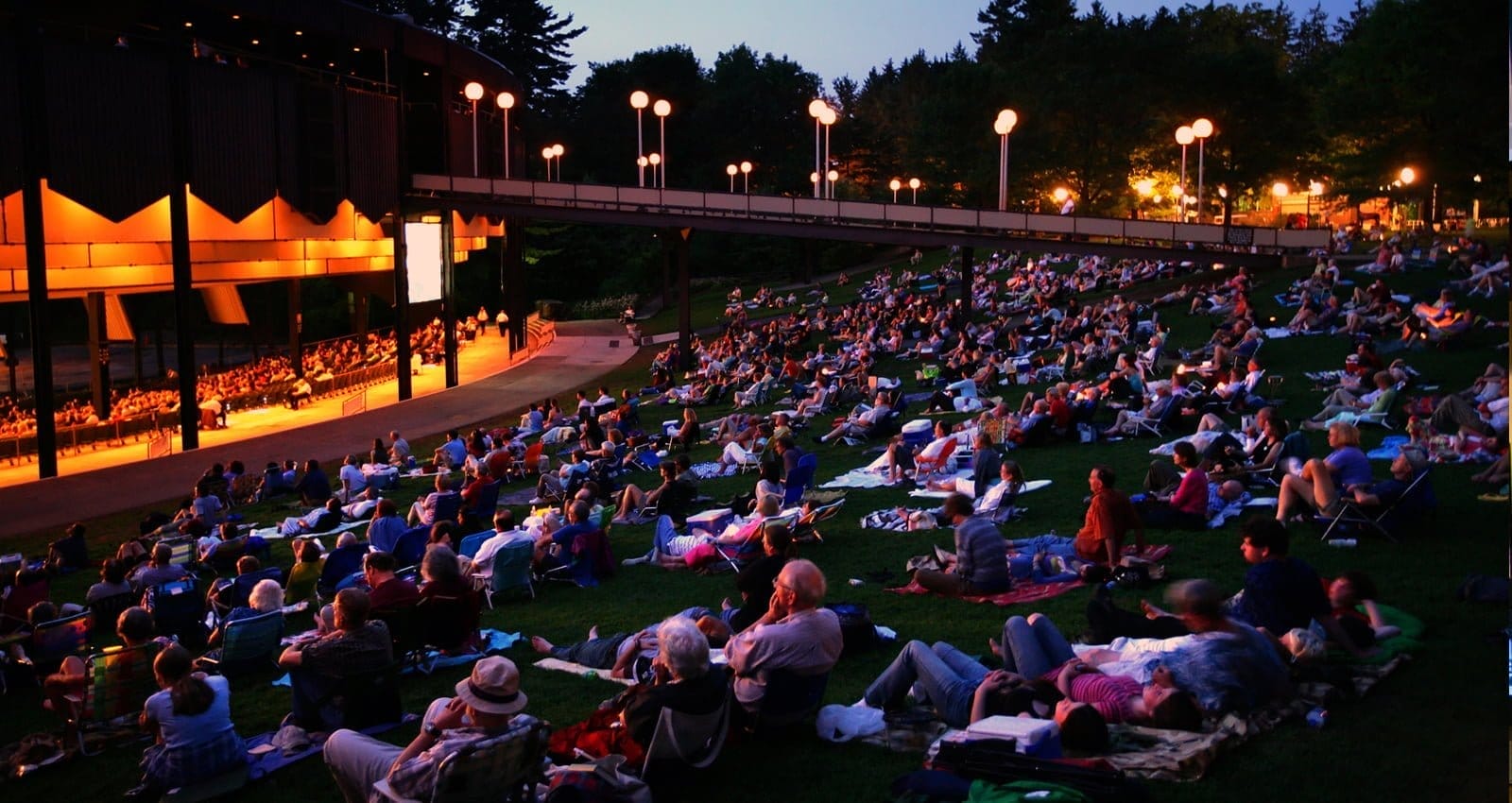 A view from the lawn seating at SPAC. | Photo Courtesy of Saratoga Performing Arts Center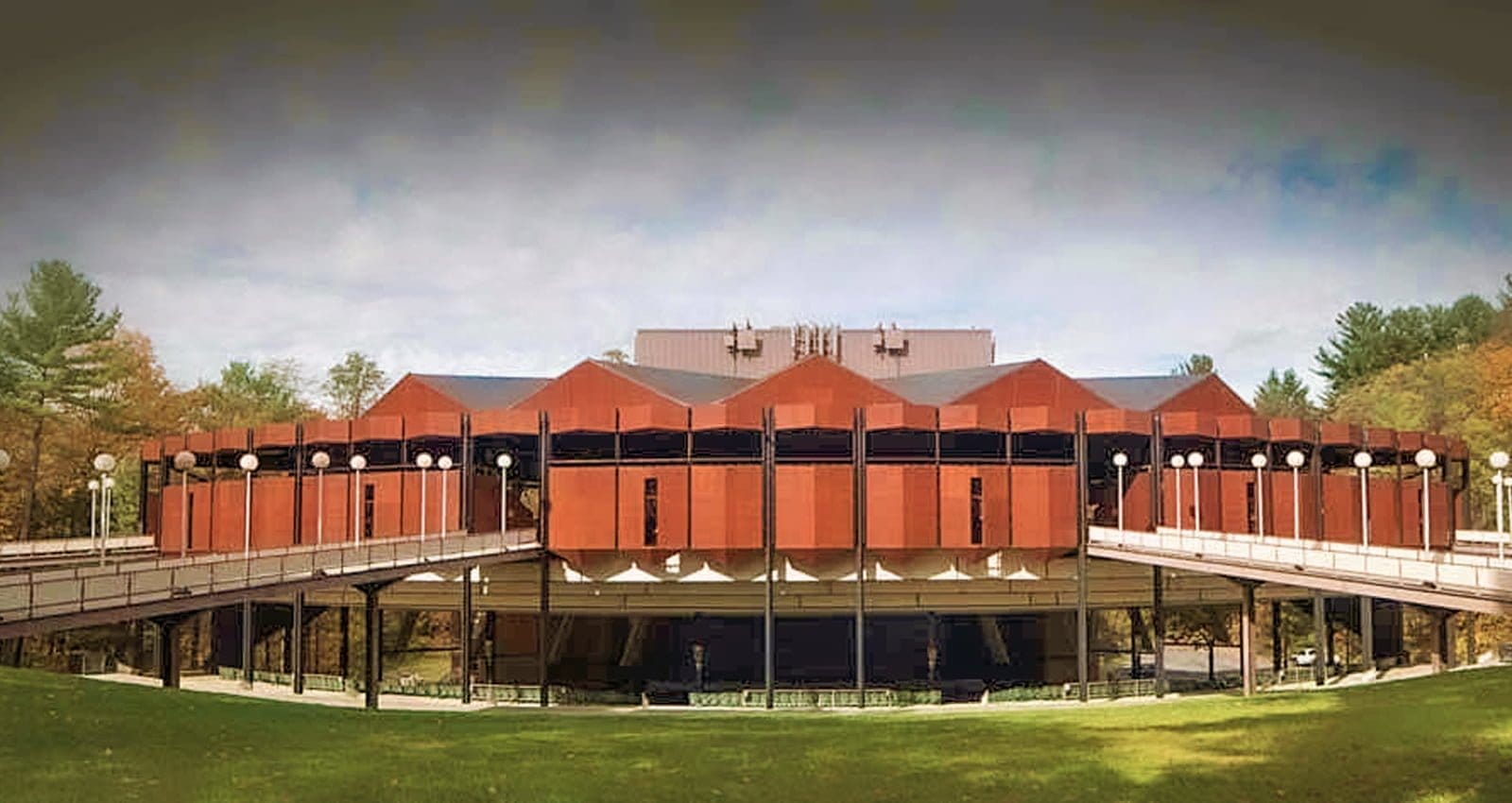 The Saratoga Performing Arts Center amphitheater. | Photo Courtesy of Saratoga Performing Arts Center
Constructed of baffles and sound-reflecting surfaces to draw out the full depth of the music, SPAC is one of the world's most acoustically acclaimed outdoor performance venues. Entering the sheltered seats of the amphitheater, I'm engulfed by the sounds of the orchestra cascading from the immense bandshell.
I'm invited to take in an impressive view from the stage as part of the "SPAC on Stage" program, which any visitor can experience. A marvel of design, the stage was built to accommodate a full symphony orchestra, but with a floor especially engineered for ballet. As I peer down the sightlines that stretch to the outer edge of the lawn seating, the conductor taps a baton to his stand. The orchestra goes silent. It's time for me to exit, stage left.
Backstage, I tour a rehearsal space identical in size to the stage and dressing rooms with the original vanities from SPAC's first season.
Proctors Theatre
Schenectady's downtown bustles with shopping, diverse restaurants, and a vibrant arts scene. Taking a walk down State Street, I'm en route to the center of it all; the historic Proctors Theatre.

The School of Performing Arts at Proctors rehearsing Les Misérable in the main theater. | Photo Courtesy of Andrew Frey
Now the Capital-Saratoga Region's hub for major Broadway shows, film festivals, and special events, Proctors began as a vaudeville theatre in the early 20th century. Constructed by the "Dean of Vaudeville", Frederick Freeman Proctor, and designed by renowned theater architect, Thomas Lamb, the building is impressive. Inside the MainStage theater, Lamb's Italian baroque style and Egyptian influences are emblazoned in his elaborate designs.
While admiring the theater's architectural intricacies, I'm fortunate to see a rehearsal of the School of Performing Arts' production of Les Misérables. The all-student production is just one of Proctors' recent endeavors as it expands throughout the region, partnering with the Capital Repertory Theatre and Universal Preservation Hall to serve over 45,000 students and artists annually.
What's more, Proctors has launched another substantial, $40 million renovation. Since 2003, Proctors has added the adjoining, 434-seat GE Theatre; launched Marquee Power, making it the only performing arts center in the country to heat and cool itself and surrounding properties; and opened the Apostrophe Cafe, named for Proctors' lack of apostrophe in its name. It also houses the Schenectady Heritage Area Visitors Center, welcoming new visitors downtown.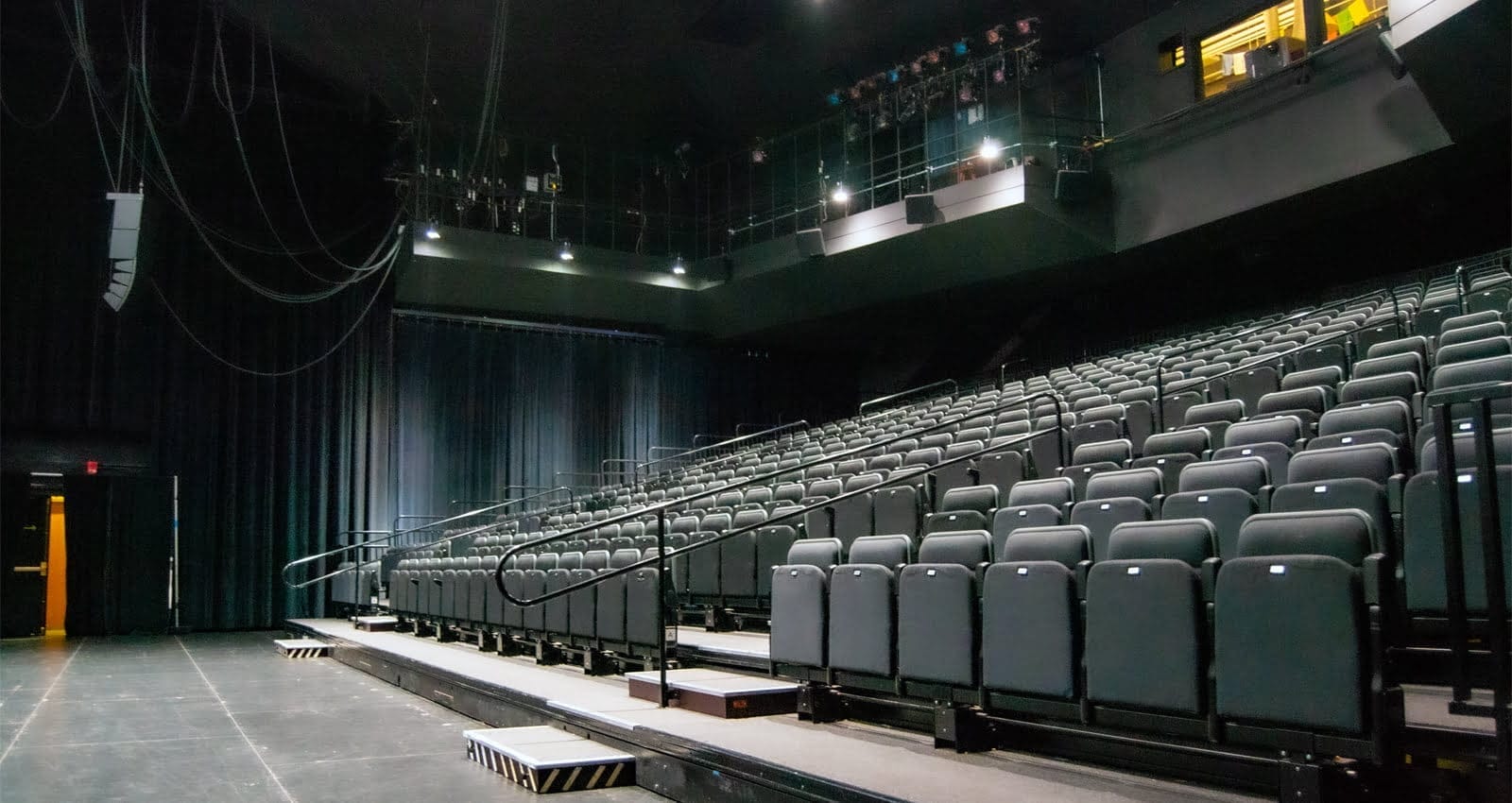 The 434-seat GE Theatre at Proctors. | Photo Courtesy of Andrew Frey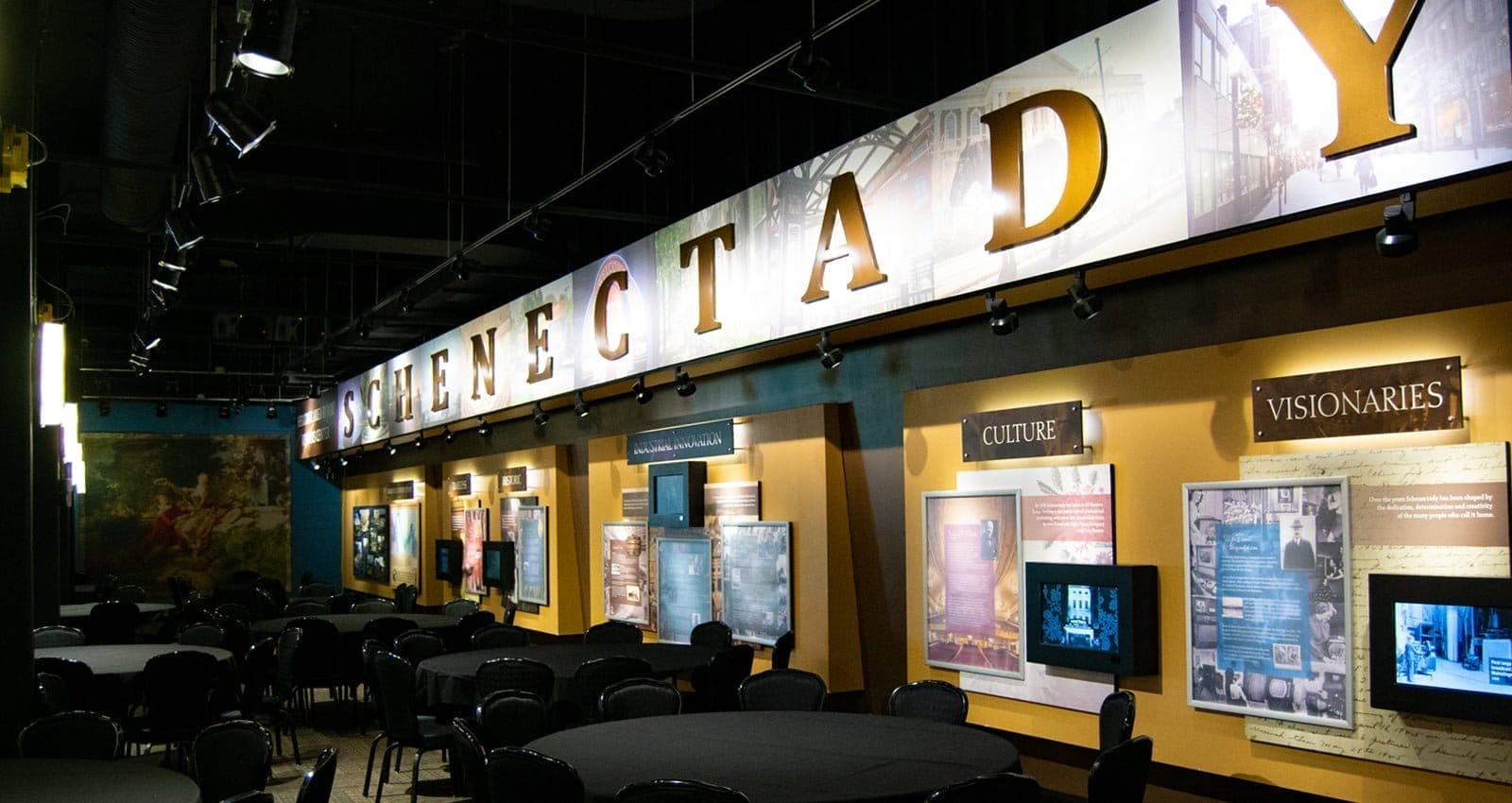 The Schenectady Heritage Visitors Center at Proctors. | Photo Courtesy of Andrew Frey
The theater complex has also added The Adeline Graham Theatrical Training and Innovation Center. I visit the 100-seat theater for the region's young rising stars of the stage. Kids perform a vocal exercise, crescendo-ing from a gentle whisper to an emphatic roar as I pass by one of the classrooms.
Proctors has an exciting lineup of Broadway shows scheduled for the rest of the year, including Hamilton, Nickelodeon's The Spongebob Musical, and Disney's Frozen.
More Theater in the Capital-Saratoga Region
Palace Theatre
Like Proctors, Palace Theatre originally presented vaudeville acts between feature films. Today, the 2,800-seat Theatre hosts live entertainment, from the Rolling Stones to Jerry Seinfeld, world-class ballet to Broadway, family and children's theatrical productions, and classic Hollywood film series. It is also the home of the Grammy Award-winning Albany Symphony.
Step out of the heat to enjoy a free, family-friendly movie on the big screen during the theater's "Summer in the City" series. Children, 12 and under, get free popcorn, too!

A view from the stage at the Palace Theatre. | Photo Courtesy of Palace Theatre
Strand Theatre
Run by Hudson River Music Hall Productions, the historic Strand Theatre offers live music, art shows, theatrical productions, and private parties. The grassroots movement has seen local and regional performers work to revitalize the community through music and creative arts.
Through the theatre's front doors, visitors will see the historic, 1920s-era box office. Inside, I'm shown the most recent improvements of the extensive renovation, the restoration of the lobby ceiling, beautifully repainted and with a new chandelier.
Despite ongoing improvements, the Strand is open for business. Catch one of their 150+ events each year, take a class or lesson in dance, music, yoga, and karate, or relax with a coffee in the theater's Turntable Java Shop.

A view from the balcony at the Strand Theatre. | Photo Courtesy of Strand Theatre
More Fun in the Capital-Saratoga Region
Museum of Innovation and Science
Also known as miSci, the museum celebrates science, invention, and imagination with some of the region's finest interactive exhibits. Entering the lobby, children wrap up a day of summer STEM classes, and buzz about displays.
Highlights include Wolf to Woof: The Story of Dogs, Wind and Solar: The Renewable Energy Revolution, and Fueling the Future, an interesting look at the challenges of different fuel-types, and includes a one-of-a-kind prototype electric car developed by GE in 1978! All exhibits are fully interactive.
In addition to exhibits, immerse yourself in the Suits-Bueche Planetarium, a high-definition, full-dome, computerized projector offering a realistic view of the night sky. Or, step into the Challenger Center and be transported to Mission Control. Fly to the Moon, intercept a comet, visit Mars, or study the Earth from the International Space Station.

Children interact with an exhibit at miSci. | Photo Courtesy of Andrew Frey
Johnson Hall State Historic Site
Tour the centerpiece of the circa 1763, 700-acre, Georgian-style estate of Sir William Johnson, complete with gardens, a mill, blacksmith shop, Indian store, barns and servant's quarters.
Johnson, an Irish pioneer, became the influential British Superintendent of Indian Affairs in the Providence of New York, building strong relationships with the Mohawk and other Iroquois League nations. The estate served as a hub for varying cultures, bustling with activity as home life and business life intertwined regularly. Visitors included members of various Indian tribes, sometimes numbering in the hundreds at Council gatherings.
Today, on the serene grounds just a few miles from the Mohawk River, the Hall continues to welcome visitors with guided tours of the period room settings and of the historic grounds.

The main house and servant's quarters at Johnson Hall State Historic Site. | Photo Courtesy of Andrew Frey
June Farms
A 120-acre, multifaceted property, June Farms has a bar, restaurant, cabins and a venue for private parties and weddings. It's also a real farm that specializes in heritage breeds (traditional livestock breeds that were raised by our ancestors centuries ago).
It's easy to fall in love with the charm and tranquility of June Farms. Driving down manicured gravel pathways in one of the farm's rentable carts, I take in the considerate aesthetic of the grounds. From barn to barn, trail to trail, the acreage is meticulously maintained. I pop in on Shire Horses and Scottish Highland Cattle, and sit with a small tribe of chatty Nigerian goats.
Come winter, I'm hoping to return for cabin camping with friends.

Scottish Highland Cattle grazing at June Farms. | Photo Courtesy of June Farms
Take Amtrak to the Capital-Saratoga Region
Take Amtrak to Albany-Rensselaer Station (ALB). Don't forget to use the Amtrak See New York and Save 15% Discount! Weekday (13) and weekend (11) trains operate from New York-Penn Station (NYP) to Albany for an approximate 2.5-hour train ride. Four daily trains from Niagara Falls, NY (NFL) to Albany take approximately 6 hours. Albany is also reachable by daily Amtrak service from Chicago (Lake Shore Limited), Toronto (Maple-Leaf), Montréal (Adirondack) and Rutland (Ethan Allen).
Pick up your Enterprise Rent-a-Car at Albany-Rensselaer Station. Use the code, NYTRAIN, for a discount when making your reservation. Click here to reserve your rental car or call Enterprise's Albany-Rensselaer office at 518-427-3893.
From ALB, drive 36 miles to SPAC, or take Amtrak to Saratoga Springs Station (SAR). Enterprise Rent-a-Car will pick you at the station and take you to your rental car (518-587-0687).
From ALB, drive 20 miles to Proctors, or take Amtrak to Schenectady Station (SDY). Enterprise Rent-a-Car will pick you up from the station and take you to your rental car (518-374-7890).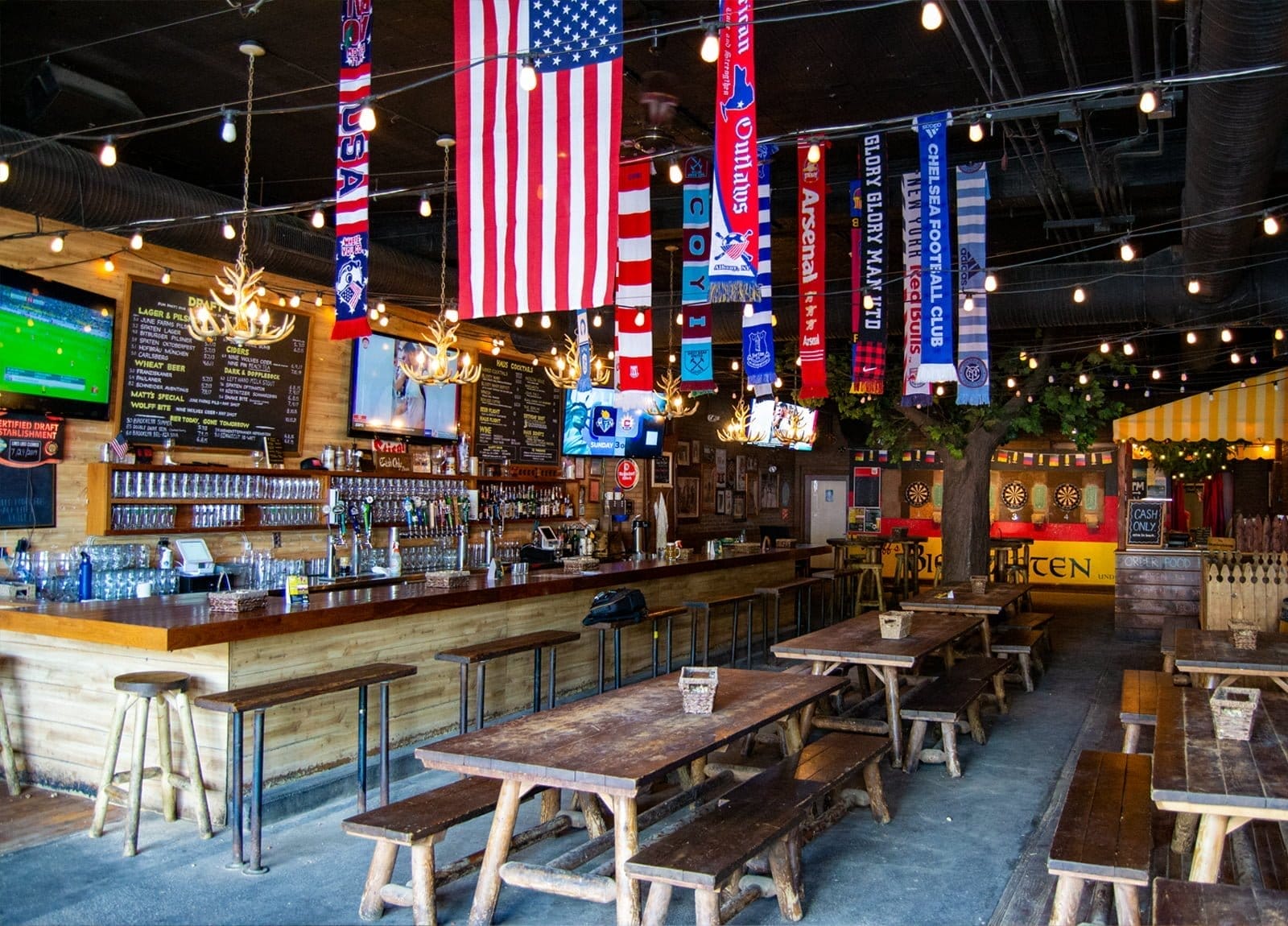 Wolff's Biergarten
895 Broadway, Albany, NY 12207
Wolff's Biergarten is an authentic German beer garden and Wurst Haus (sausage house). Dartboards and German fare abound. Grab a picnic table, a handful of endless, free peanuts, and enjoy a soccer match. Don't miss their Oktoberfest Block Party.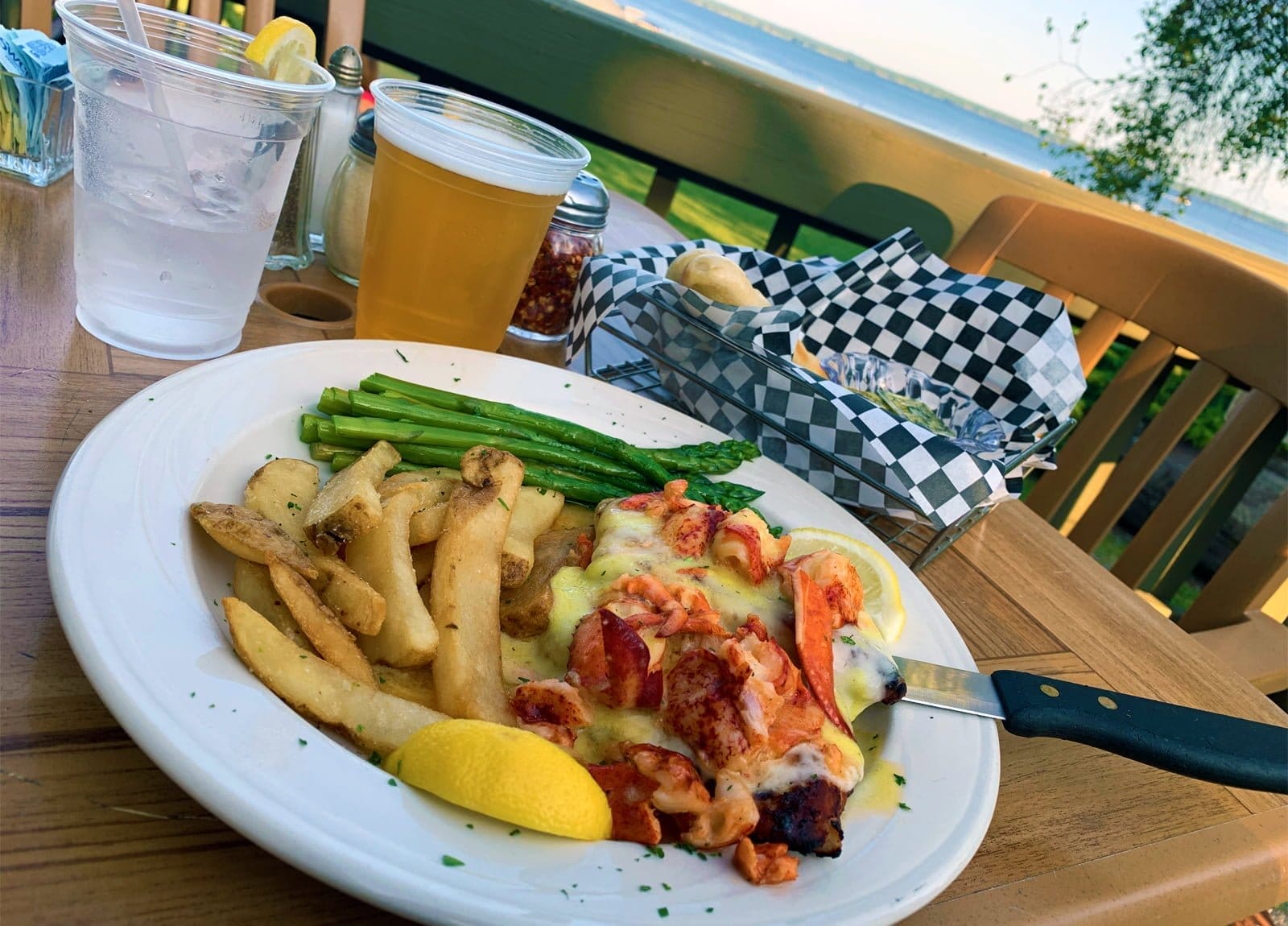 Lanzi's On the Lake
1751 NY-30, Mayfield, NY 12117
An upscale Italian restaurant where floor-to-ceiling windows and expansive deck-seating give a waterfront experience and a spectacular view of the Great Sacandaga Lake.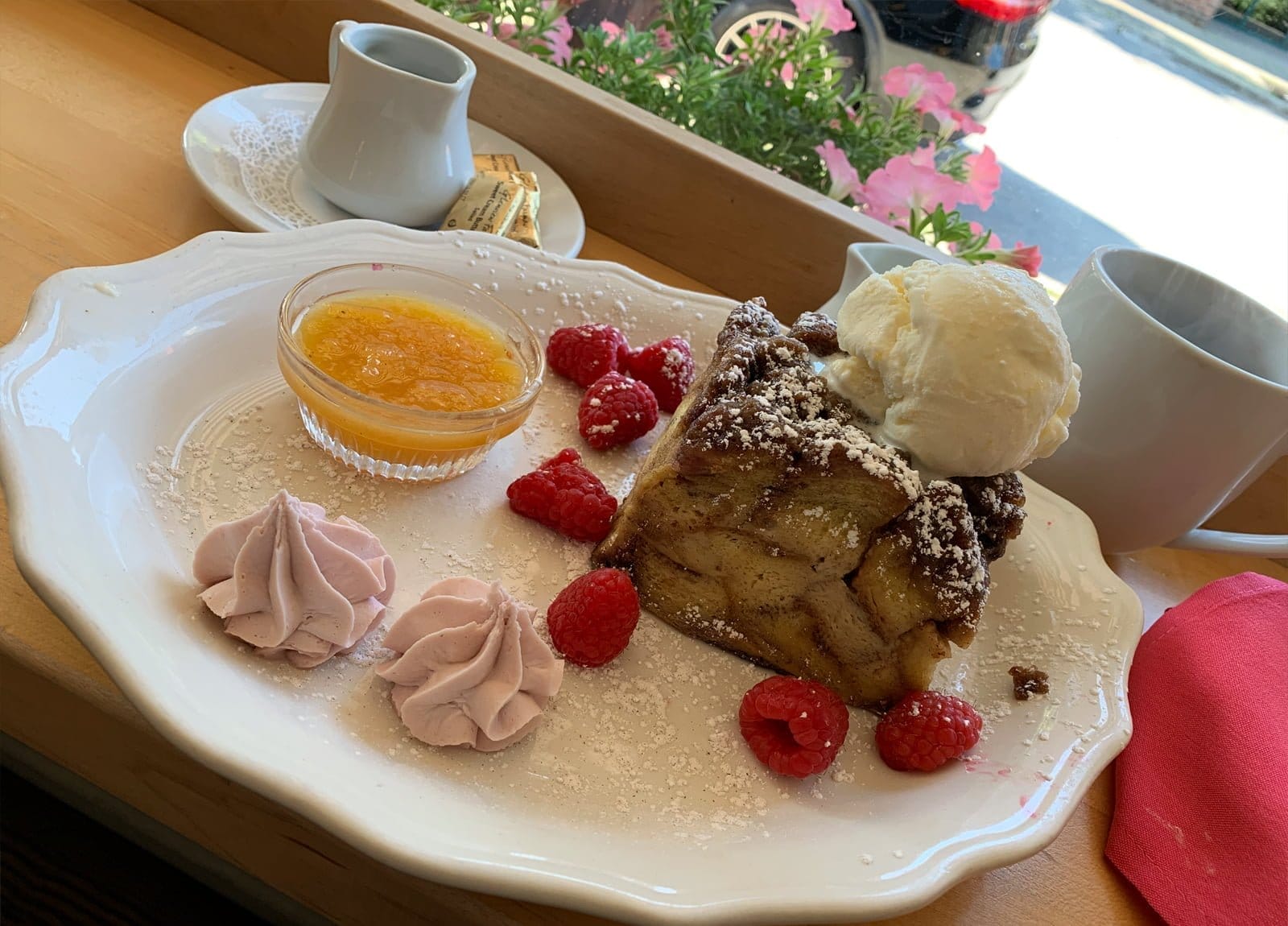 Sweet Mimi's Cafe & Bakery
47 Phila St, Saratoga Springs, NY 12866
The best breakfast in Saratoga Springs! Enjoy a cozy atmosphere, seasonal specials, and an artful display of homemade baked goods.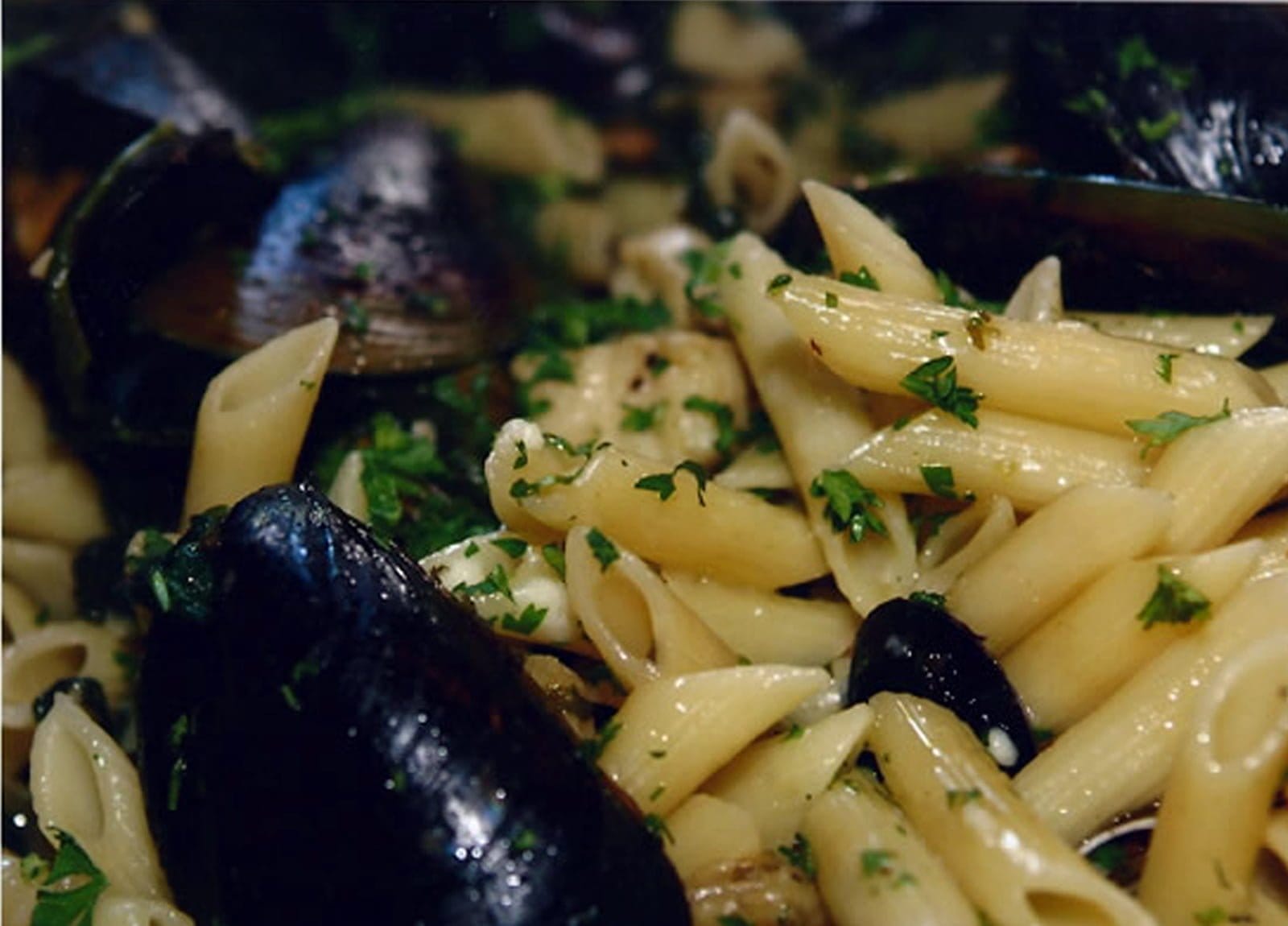 LoPorto Ristorante Caffe
1751 85 4th St, Troy, NY 12180
LoPorto offers a wide selection of gourmet dishes for a drop-in lunch or a fine dining experience in the evening.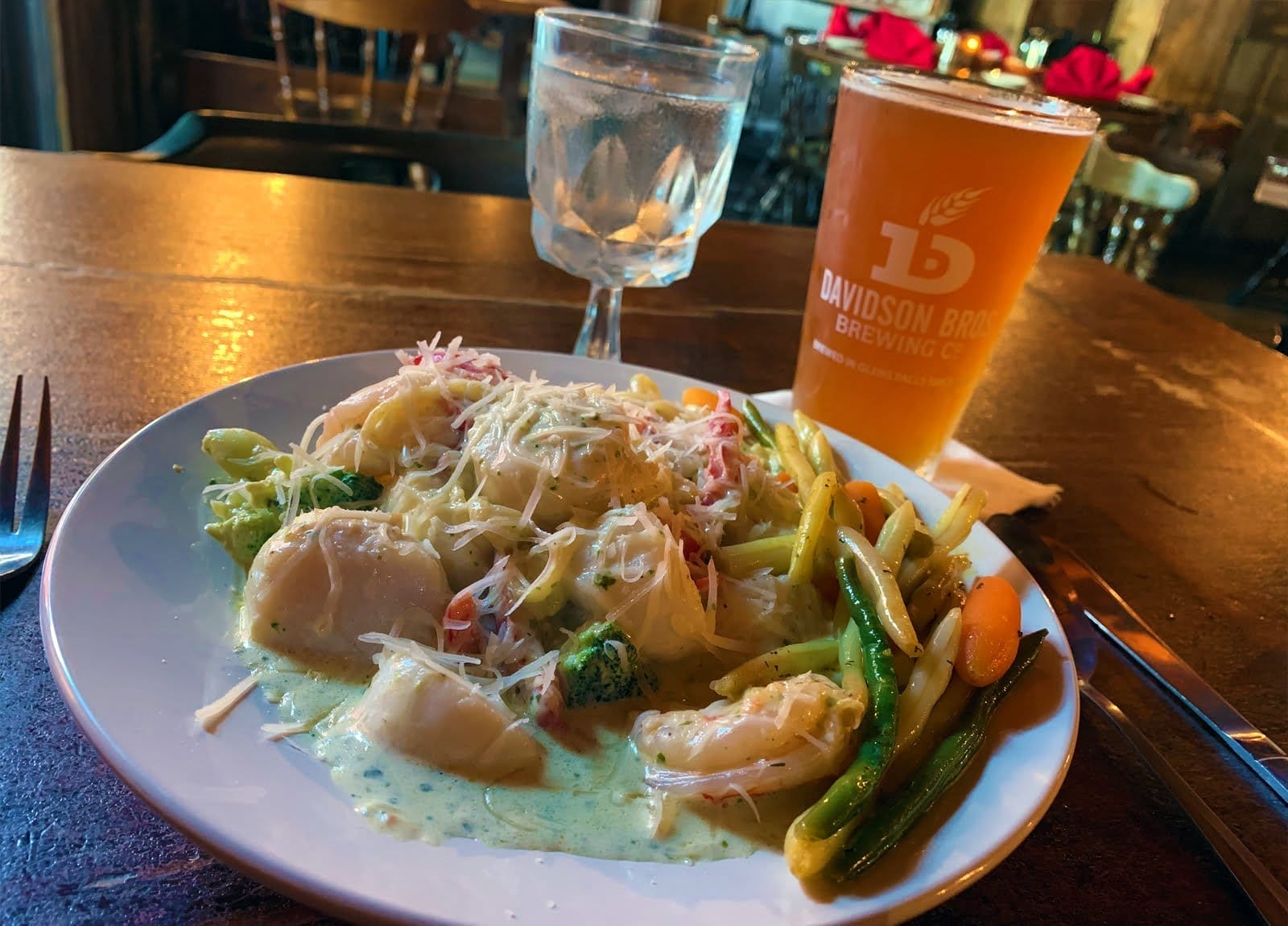 Anvil Inn
67 Broadway, Fort Edward, NY 12828
Located in a 1840s blacksmith shop, Anvil Inn Restaurant offers an Italian and American menu with items such as pasta, Alfredo, and seafood dishes.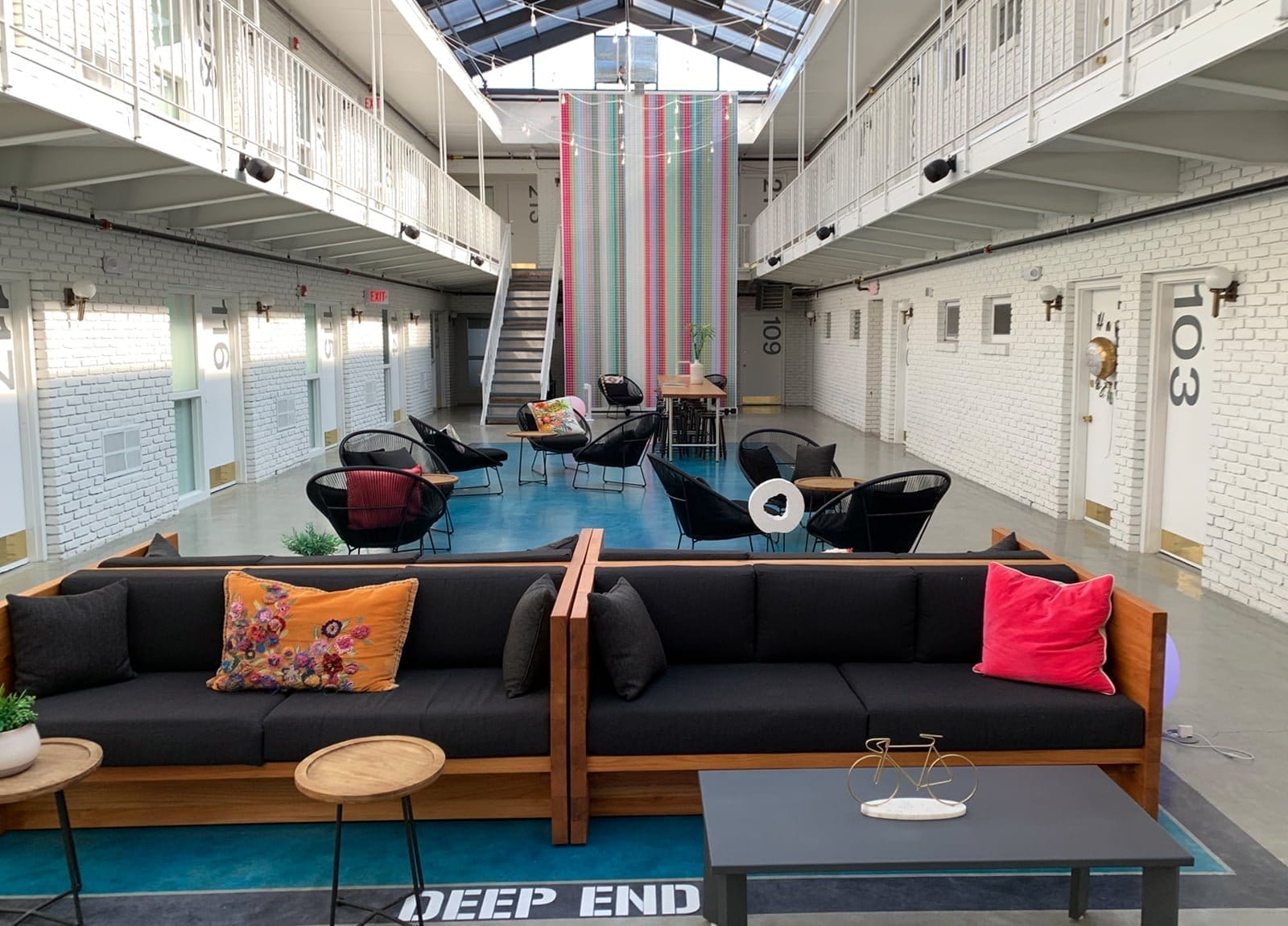 The Downtowner
413 Broadway, Saratoga Springs, NY 12866
A stylish, modern hotel located in the heart of downtown Saratoga Springs. Enjoy loft-like rooms with a minimalist aesthetic. The Downtowner is the perfect base for exploring the area and walkable nightlife.