About Tannersville
Nestled in the historic "Blue Line" of the Catskill State Park, Tannersville may be a small town, but it has a big appreciation for the outdoors! Established in 1895, Tannersville is nicknamed the "painted village in the sky" because of its vibrant and colorful buildings. This picturesque community is also the highest elevation village in New York state! No matter the season, you will want to experience the events, festivals, and activities that Tannersville and the surrounding area have to offer!
Notably, Tannersville has a nine-hole golf course that opened in 1929, a cross country ski center, and their Orpheum Theater, which features renowned musicians, dancers and movies. At the southern end of the village, Tannersville offers various recreational activities at the famous Rip Van Winkle Lake—just a short walk from Main Street!
Discover Tannersville's award-winning eateries, antiques, shops, theatre, hiking & biking trails, Rip Van Winkle Lake, and much more!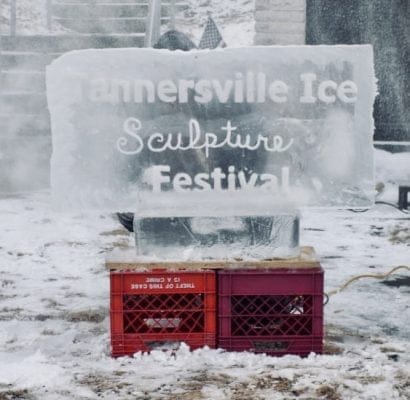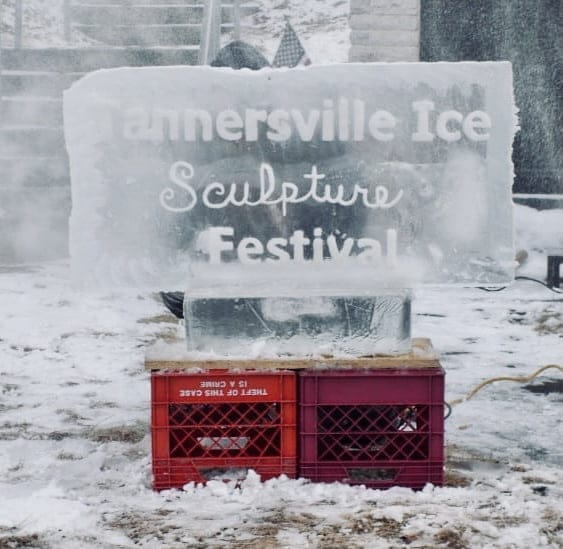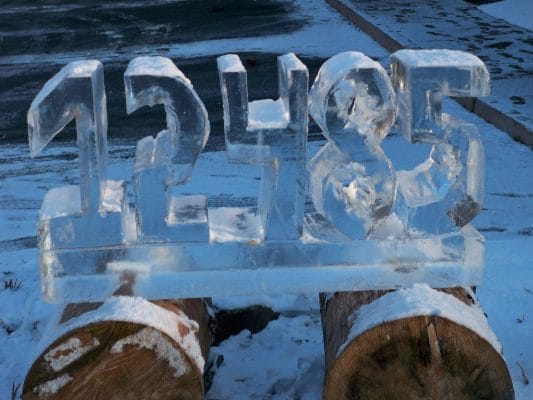 Events
Tannersville is packed with events that will captivate any visitor's interest. Visit here for the most updated event listings in Tannersville! In addition to seasonal events, you won't want to miss the weekly farm stand from Fromer Market Gardens that is open every Saturday from 9:00 a.m. to 2:00 p.m. Pick up fresh produce year-round!
On Feb. 24 and 25, the Orpheum Performing Arts Center will host From Broadway With Love. Featuring Broadway, regional, and local performers in a sparkling night of romance and heartbreak, the theater will present an evening of unforgettable Broadway show tunes.
The following month, the Pedrito Martinez Band will perform in the Orpheum Performing Arts Center on Mar. 11 at 8:00 p.m. Prepare yourself for an evening of fun with a concert performed by this master of Afro-Cuban Folkloric music. On Mar. 19 at 2:00 p.m., Cirque Mechanics will present: "Zephyr: A Whirlwind of Circus." Prepare yourself for an acrobatic and theatrical circus experience. For more information on any of these Tannersville performing arts events, click here.
If you're looking for some fresh air, join experienced tracker Dan Yacobellis on Feb. 25 for an outdoor event as he explores habitats within the Mountain Top Arboretum. Find animal tracks and clues that reveal a wealth of information about local wildlife. Beginners and experienced trackers alike are welcome!
Later on in the year, get excited for the 16th Annual "Tour of the Catskills" ​​road race on Aug. 12. This Pro-Am bicycle road race draws over 250 racers from throughout the world! This premier cycling event is known as one of America's toughest for amateurs and professionals alike. If you would like to participate or spectate, click here for more information.
Arts & Entertainment
The Orpheum Film & Performing Arts Center, located at 6050 Main Street, aims to transform lives through the arts. This world class art center puts on 20 performances a year in dance, comedy, theater and music. In addition to performances, it presents over 200 films a year!
Say What? Art Gallery, located at 6042 Main Street, is a contemporary art gallery pairing visual expression with the written word. It displays works by local and regional artists of all mediums and disciplines. Each exhibit asks the artist to expand upon a gallery-selected quote. Currently, the art gallery is temporarily closed. Click here for updates on the reopening of the gallery.
The Doctorow Center for the Arts—located less than 5 miles down the road in Hunter, NY—is a beautiful multi-arts complex. It is home to the Mountain Cinema, a three-screen facility showing mainstream, family, independent, and foreign films. It also houses the CMF Piano Performance Museum, a one-of-a-kind collection of historic pianos and musical artifacts featuring the Steven E. Greenstein Piano Collection. Inside, you can also find the Evelyn Weisberg Concert Hall, which presents family-friendly and cutting-edge performances in dance, theater, and music.
Food and Shopping
Walking up and down Main Street, you will surely stumble across Tannersville's many excellent eateries and shops. 
Looking for food that will satisfy your whole family? Last Chance Tavern, located at 6009 Main Street, offers a gluten free, vegan, and kids' menu. Besides their delicious food, they also have over 300 Beers, 100 different types of whiskey, and an extensive cocktail and wine menu. Another fantastic spot is Mama's Boy Burgers, located at 6067 Main Street. Their food is made with the freshest ingredients sourced straight from local food producers. Experience the best burgers in the Catskill Mountains and Upstate New York! With consistent recognition by Hudson Valley Magazine, including being voted the Best Burger Shack in The Hudson Valley, their burgers are not to be missed. In addition to these mouth-watering burgers, their wide variety of plant-based options will ensure that everyone at your table leaves satisfied.
One of the newest restaurants in town is Tabla, located at 6033 Main Street. Opened in late 2021, this 'Catskills-chic' taverna features Mediterranean-style food. Main dishes include a lemon-brined rotisserie chicken that's more than big enough for two, as well as seafood options like octopus. For those who prefer meat, there's albondigas, lamb kofte, and grilled steak, in addition to the dozens of sides. A few blocks away is the Colonial Country Club's new restaurant, The Notch. Located inside the Colonial Country Club at 55 Allen Lane, The Notch is an Apres Ski Bar serving amazing cocktails, beer, sake, mezcals, and whiskies. The menu is Asian style street food, including elevated sandwiches and burgers. Stay tuned for special events like karaoke and trivia nights, as well as an ice-skating rink coming soon!
After filling up on delicious food, stop in Tannersville Antiques, located at 6045 Main Street. With 20+ selected antique dealers exhibiting in a 19th century building, stop by to check out the amazing collection of quality and collectible antiques! From jewelry and artwork to other unique treasures, there is so much to discover!
Down the street is CMF Kaaterskill Shoppe, located at 6042 Main Street. This shop is a multi-cultural gift store emphasizing sustainable products and "tools for life" from around the world. Newly located next door to the Orpheum Performing Arts Theater, the store features specially curated books and gifts from the region and around the world. Check out their new website here!
Lodging
Tannersville comes equipped with a variety of lodging options suited for any type of trip. The Mansion House at Alfie's is a blend of historic charm, traditional elements and modern touches, offering eight rooms in a newly renovated colonial building. Centrally located in Tannersville, you will be within walking distance of nearly every restaurant and shop the village has to offer.
Another cozy and comfortable option is the Deer Mountain Inn, a classic turn-of-the-century building featuring six stunning rooms in the main lodge and a complete, rustic, upstate dining experience. A short walk next door will lead you to the Tuckaway, the inn's sister property and the perfect mountain hideaway for up to 8 guests. The Deer Mountain Inn boasts 168 acres of wooded property that provides breathtaking views of the Catskills and a perfect environment to relax and explore.
During the colder months, the Snowed Inn Bed & Breakfast is a perfect spot for a winter vacation, providing a full breakfast during the ski season. It is a 175-year-old home with five guest rooms and three shared baths, featuring cozy rooms and a fully stocked guest lounge.
Book your reservations now!
Nearby
Visiting Tannersville during the winter season is the perfect vacation escape. With such close proximity to ski resorts like Hunter Mountain and Windham Mountain, snow lovers will find plenty of fun things to do.
During the warmer months, Hunter Mountain offers New York Zipline Adventure Tours, which is home to the famous SkyRider tour, the longest zipline in North America, and the second-longest in the world. Windham Mountain Bike Park is also a popular attraction that attracts mountain bikers every year. Closed for the winter, these two locations will reopen in the spring. Zoom Flume, the only water park in the area, is always a fun way to cool off and make a splash in the summer.
Looking for hiking and immersing yourself in the great outdoors? Tannersville is near a plethora of hiking trails, like Kaaterskill Falls, Pratt Rock,Mountain Top Arboretum, and more.
The fall season near Tannersville calls for craft breweries, farms, apple and pumpkin picking, fall foliage and the Thomas Cole Historic Site, which is available year-round.