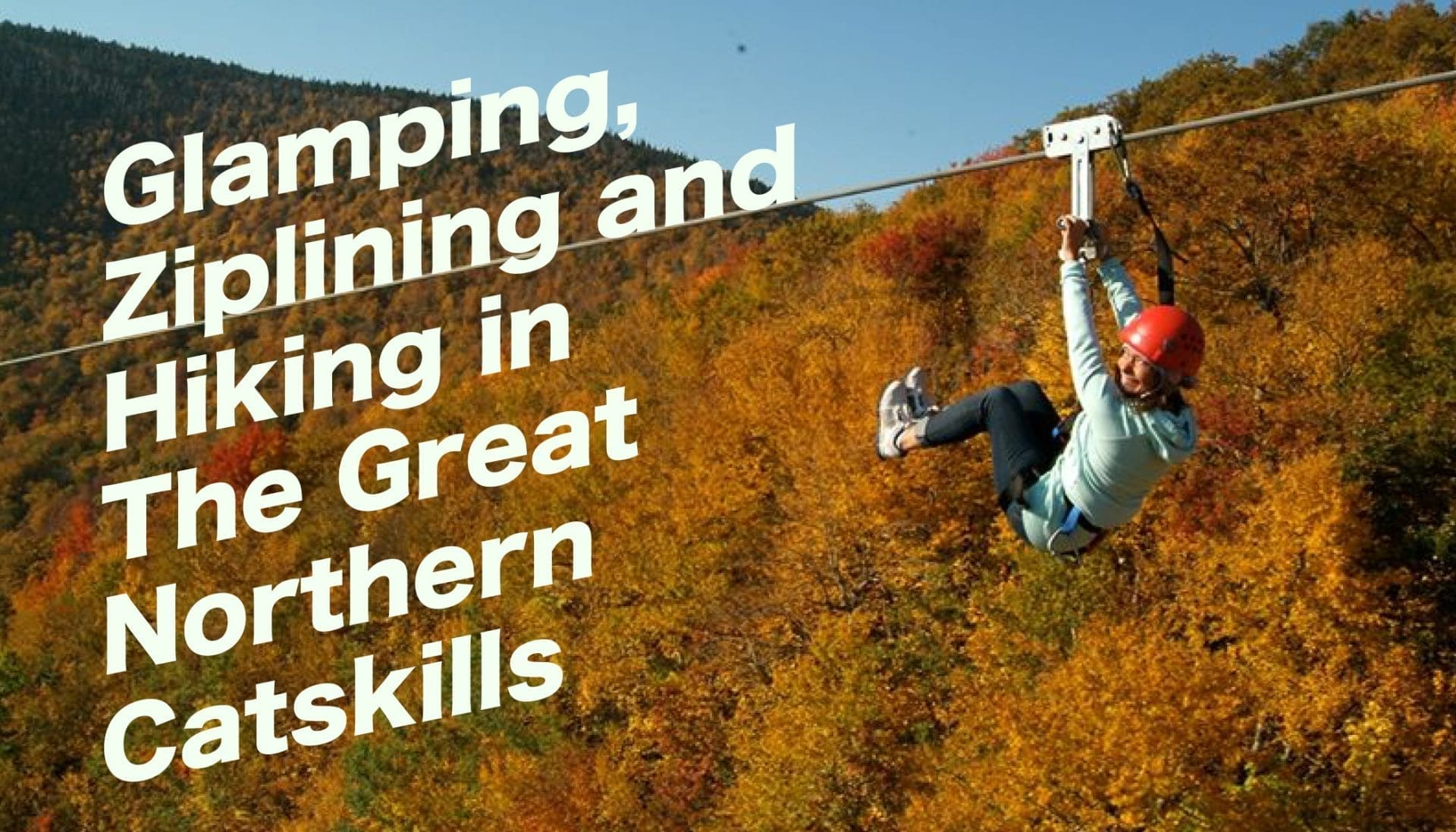 Greene County of the Great Northern Catskills, a place for art and scenic beauty. A place the Romantics would easily refer to as the Sublime. You can say it lives up to its name, situated within the Catskill Mountain range, surrounded by greenery. But even Greene County eventually turns red, yellow and orange. I had escaped into the Great Northern Catskills before for a summer getaway, and I was even more excited to experience it for the second time in my second favorite season, fall.
I don't know about you, but when I think of fall, I'm transported into a kaleidoscope of colorful foliage, pumpkin picking and apple pie. It's an understatement to say I was looking forward to this trip. I was ready to take scenic drives through the mountains, visit farms and embark on unique experiences.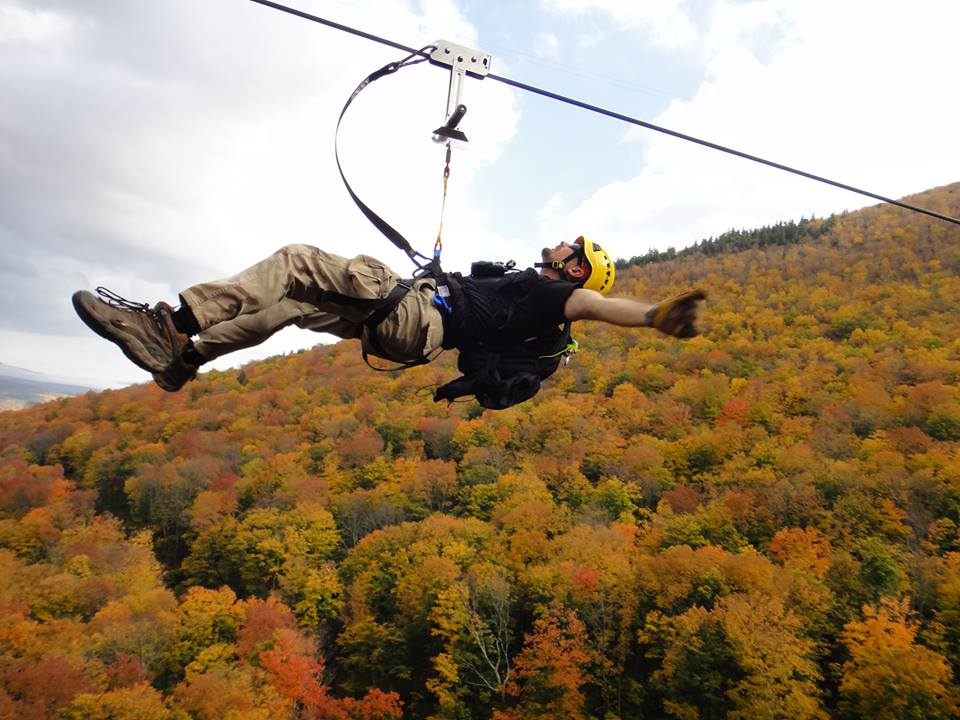 NY Zipline Adventure Tours
After a hearty breakfast, it was time to experience our first attraction of the day, NY Zipline Adventure Tours at Hunter Mountain's SkyRider tour, otherwise known as, the longest and highest zip line in North America, and the second-largest in the world.
I'll be honest, I am a bit afraid of heights, but I was excited nonetheless. The weather app read 100% precipitation and as the rain poured on, I grew nervous the attraction would be closed due to the inclement weather. Thankfully, I learned the tours still run in the rain at NY Zipline Adventure Tours, as long as there are no high winds or lightning.
Geared up in my raincoat, harness and helmet, my two guides went over the basics of ziplining. I was relieved to hear that I wouldn't be touching the carabiners.
We hopped into a truck and made our way to the first of the six zip lines. My guides let me know that my trip through the sky would be opaque due to the heavy fog, which reassured me that I wouldn't have to see the ground and acknowledge how high up I would be. Because of this fog and rain, I wasn't able to take photos, so enjoy the gorgeous shots NY Zipline Adventure Tours provided me with.
As we reached the first and longest zip line, I realized my tour guides were correct, it was completely opaque. I stood there as I watched one of my tour guides take a running leap and suddenly disappear into the fog. Honestly, the panic was beginning to set in, but I quickly shoved any fearful thought or feeling out of my head, and jumped into the fog. It was exhilarating. I soared through the air, cutting through the fog while taking note of the changing leaves on the treetops far below me as I neared the end. When my tour guide who departed before me pulled me in, I was undoubtedly ready for more.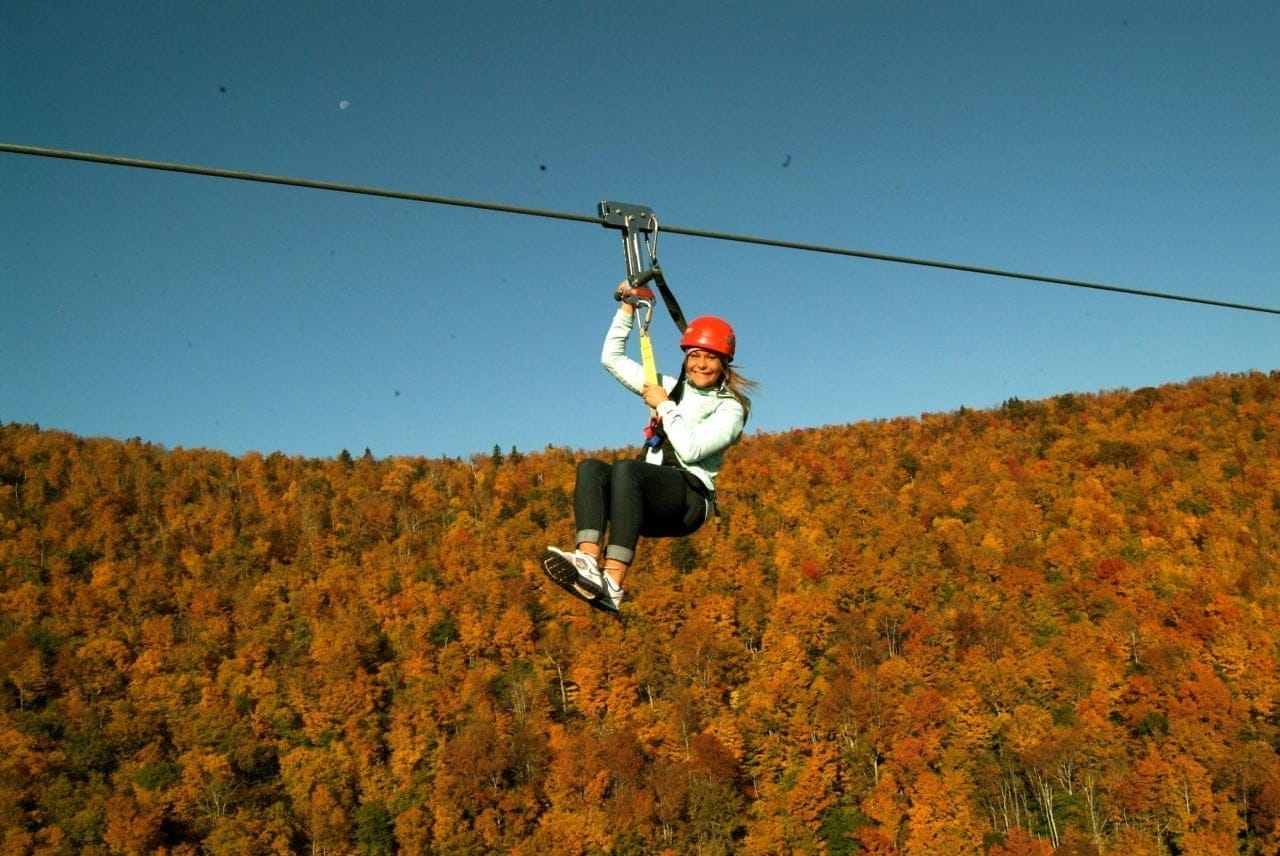 Hunter Mountain Adventures
The second of the zip lines was another long ride, but because we were gradually descending lower and lower, I was able to get a better look at the landscape surrounding me. The next four zip lines differed in speed and length, but each was equally as fun. One of which, my tour guide referred to as a "choose your own adventure." I had the option of walking across a lengthy, narrow bridge, or a short zip line. I was informed that the zip line in place was there to accommodate those who are unwaveringly afraid of bridges, so I opted for the bridge. I was pretty nervous walking across it, but I was comforted by my trust in my tour guides and the safety precautions taken by the company.
Heading toward the final zip line, we took a brief hike through the woods. Even in the rain, it was difficult not to appreciate the great beauty of the Catskills and Hunter Mountain. The last of the six zip lines was by far the clearest view of the mountain. I rushed through the trees surrounding me and felt fully immersed in the environment. If I felt this way during pouring rain, you can only imagine how you'd feel on a clear fall or summer day.
Scenic Drive
One of my favorite aspects of the Great Northern Catskills is the scenic drives. Nearly everywhere you drive here is a gorgeous masterpiece. On my way to Hunter Mountain and back I was delighted by the lovely winding roads that followed rushing creeks and the alluring Kaaterskill Falls. This drive is an attraction within itself, so if you're headed toward Hunter Mountain or other hiking spots in the area, make sure to safely acknowledge your beautiful surroundings.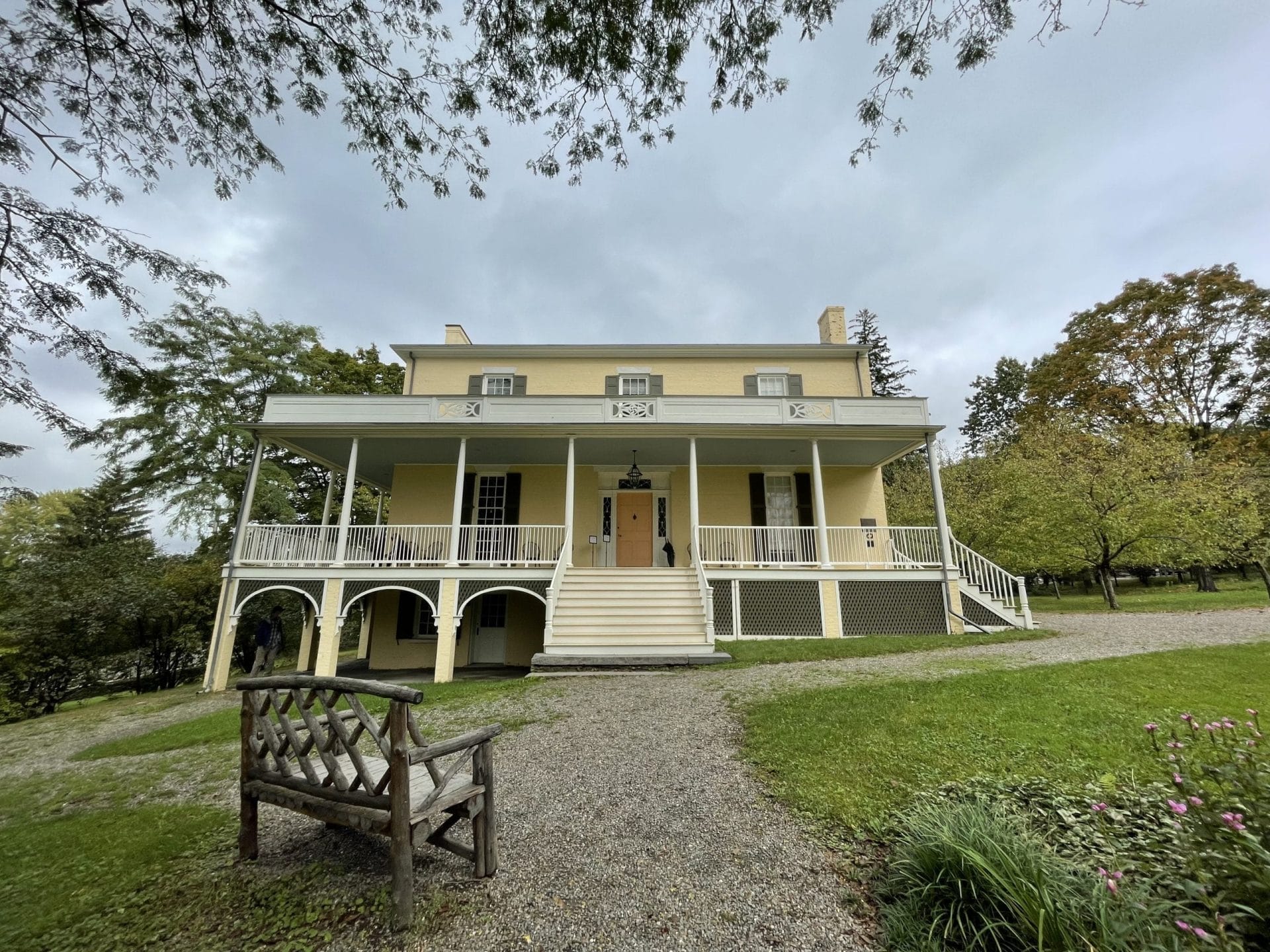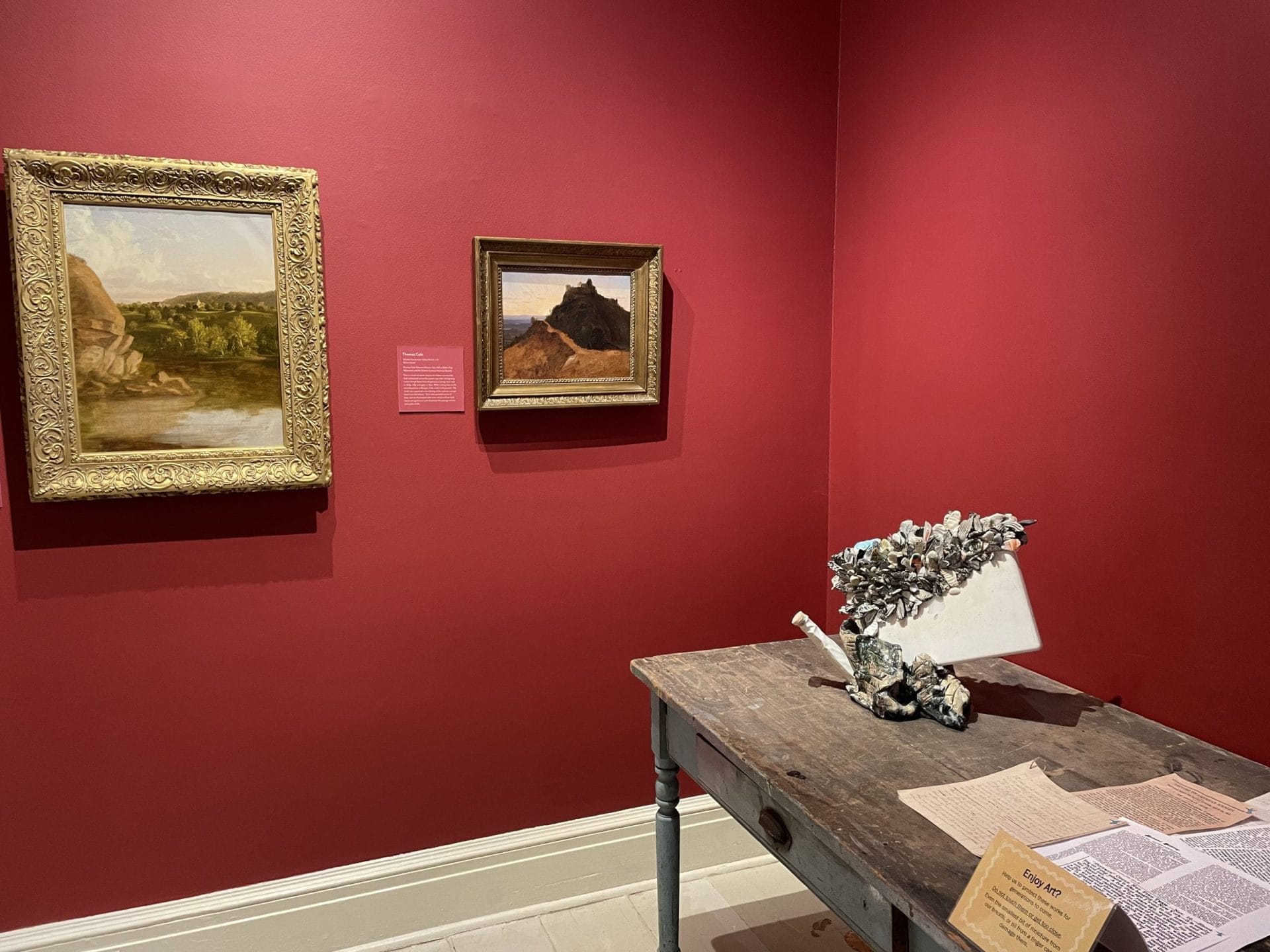 Thomas Cole National Historic Site
My partner and I were excited to see the weather cleared up on our second day in Greene County, and used this opportunity to visit the Thomas Cole National Historic Site. This attraction has always been on my list due to my love for painting and Romanticism. Cole easily encapsulates both categories, so I knew visiting his home and studio would be a perfect artistic adventure. We ventured throughout the property both indoors and out, appreciating the great variety of work. One of my favorite exhibitions was the Pollinator Pavilion, an outdoor space that recognizes the importance of pollinator species.
While waiting to enter the Main House we walked along the porch and took in the beautiful views of the mountains before us. Accompanying the views was information regarding Cole's work, as he used the mountainous landscape for reference in his other paintings. It was easy to understand why Cole felt so inspired. After all, the Catskill Mountains have inspired so many artists.
Once entering the home, we were given a tour of the restored space, including the original borders of each room that Cole personally painted. We were able to watch a short movie that was projected on his paintings in the home. After learning a bit more about Cole, we perused the house at our leisure alongside other guests, checking out a variety of Cole's work.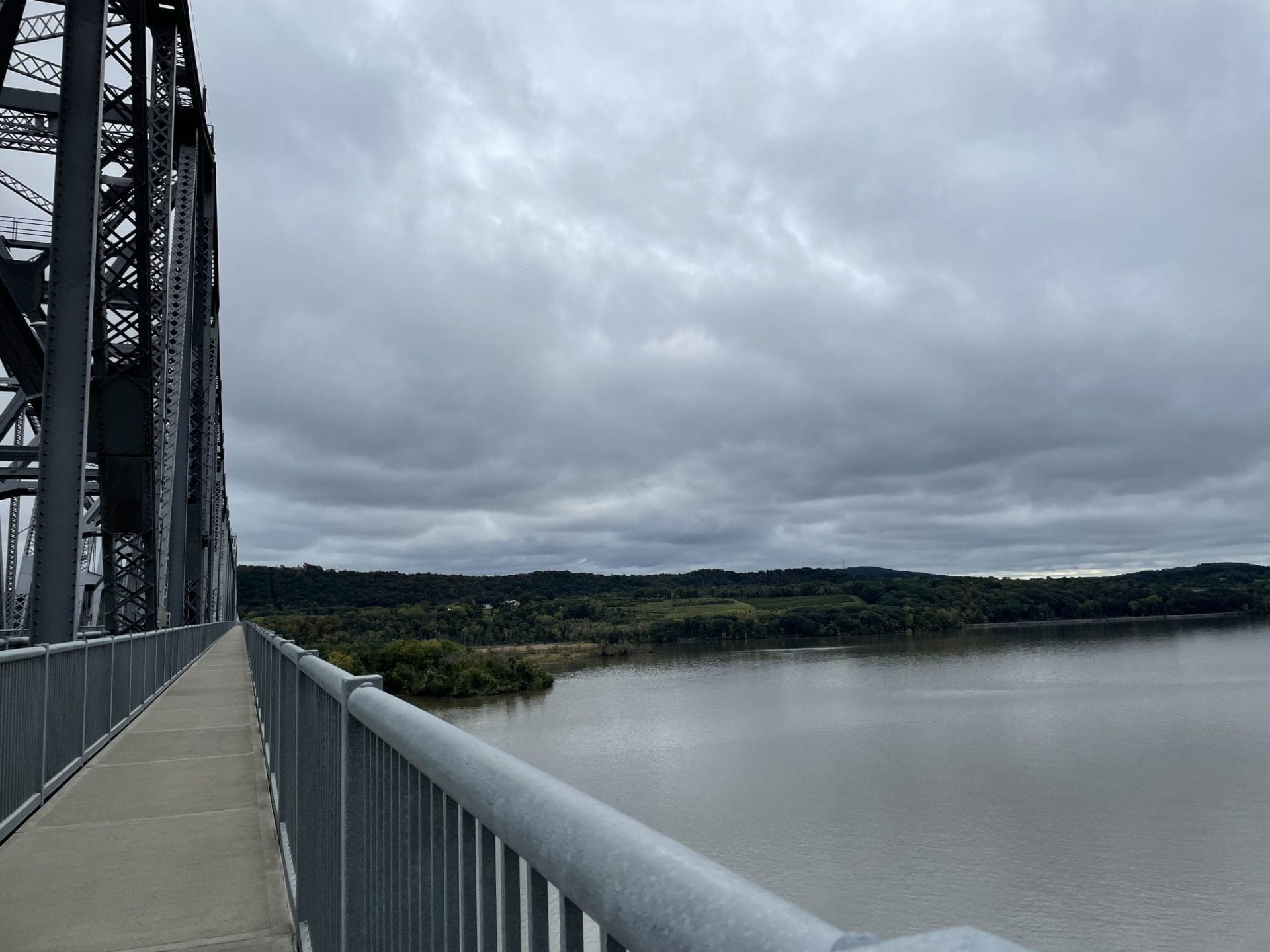 Hudson River Skywalk
Because of the newly clear forecast, we wanted to take advantage of the outdoors as much as possible, so we made our way to the Hudson River Skywalk nearby. The Hudson River Skywalk is a walkway that follows the length of the Rip Van Winkle Bridge. It was only a short walk from the Thomas Cole National Historic Site. The views from the bridge are a must-see experience. From either side of the bridge were the Hudson River and the landscape adorning it on both sides.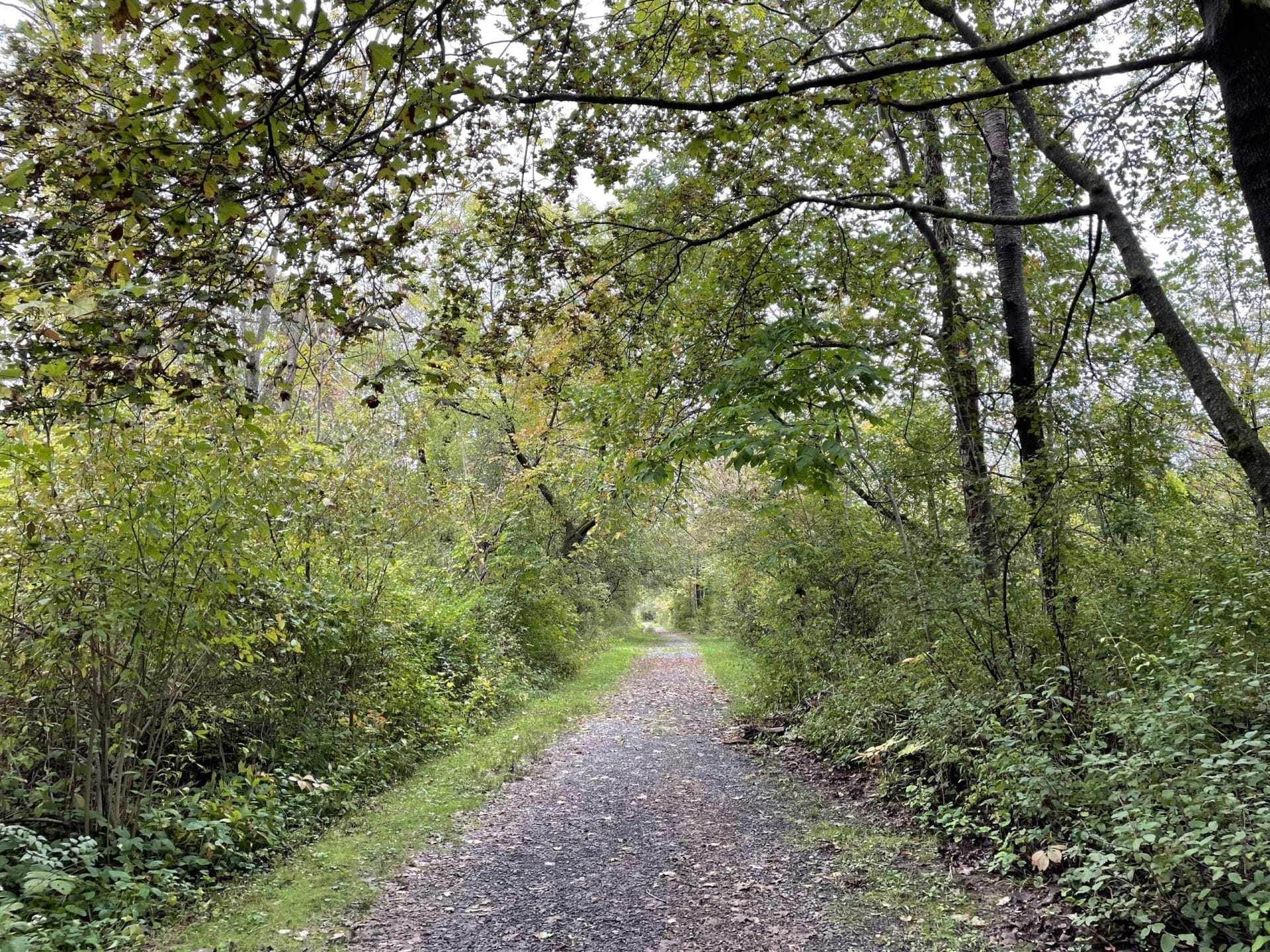 RamsHorn Livingston Sanctuary
If you're looking to hike, Greene County is filled to the brim with optimal spots. Whether you're a seasoned hiker or a novice, you're never far from a trail. Seeking an easier hike and wanting to see wildlife, we chose to walk through the RamsHorn Livingston Sanctuary, a center for Audubon activity.
The trail was easy and quaint as we took in the sights and sounds of the Great Northern Catskills. Birds could be seen and heard all around us.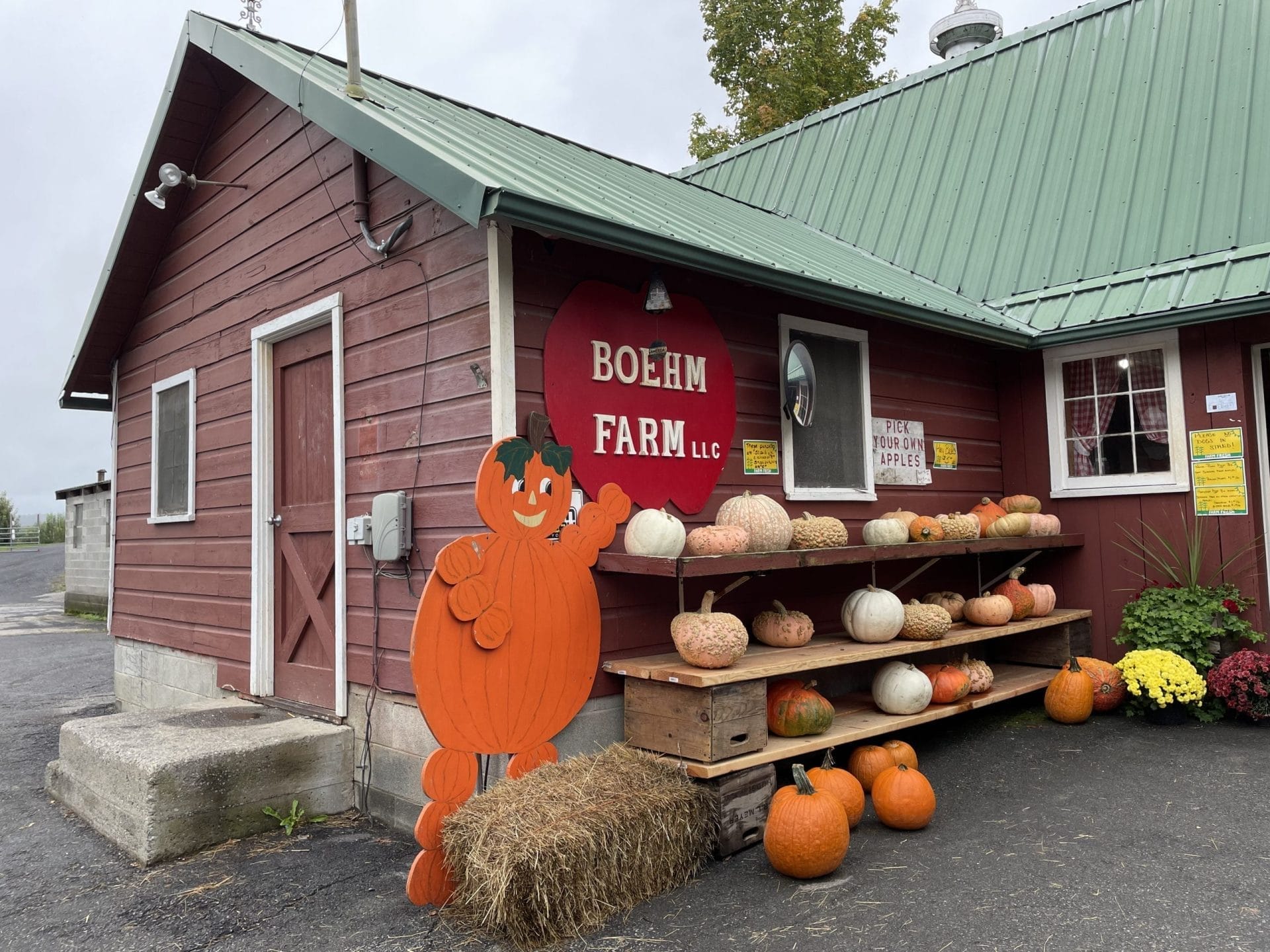 Boehm Farm 
Our final stop on our journey was a no-brainer for a couple of fall-enthusiasts like ourselves. There is an abundance of farms throughout the region, but Boehm Farm is a rustic experience you simply can't pass up. For over 100 years, Boehm Farm has been a prime fruit and pumpkin picking destination. Now in October, you can pick from a wide range of apples and pumpkins from the patch. After wandering the grounds, I picked out a small white pumpkin for myself and a mixed-berry pie, which was heavenly of course.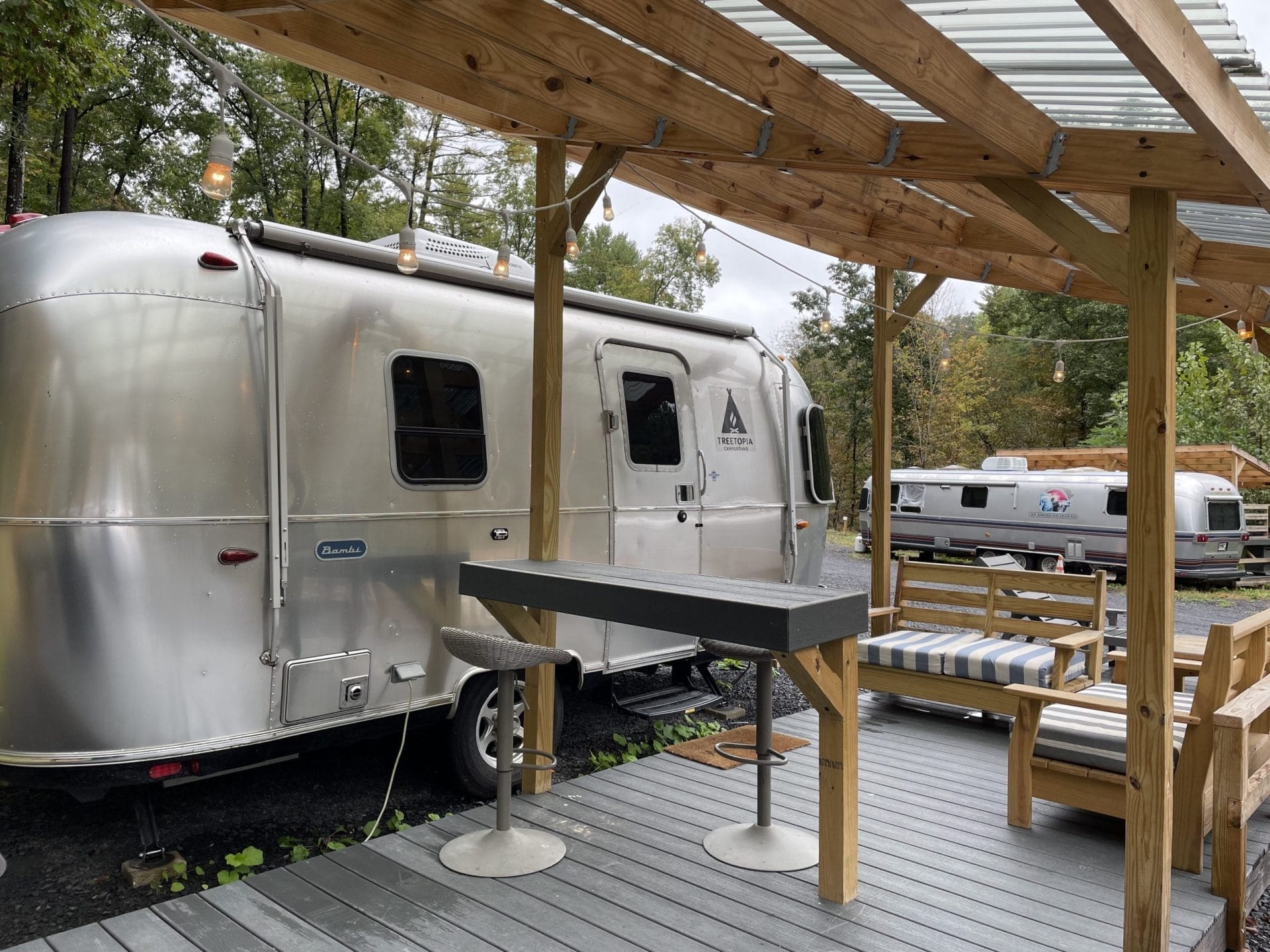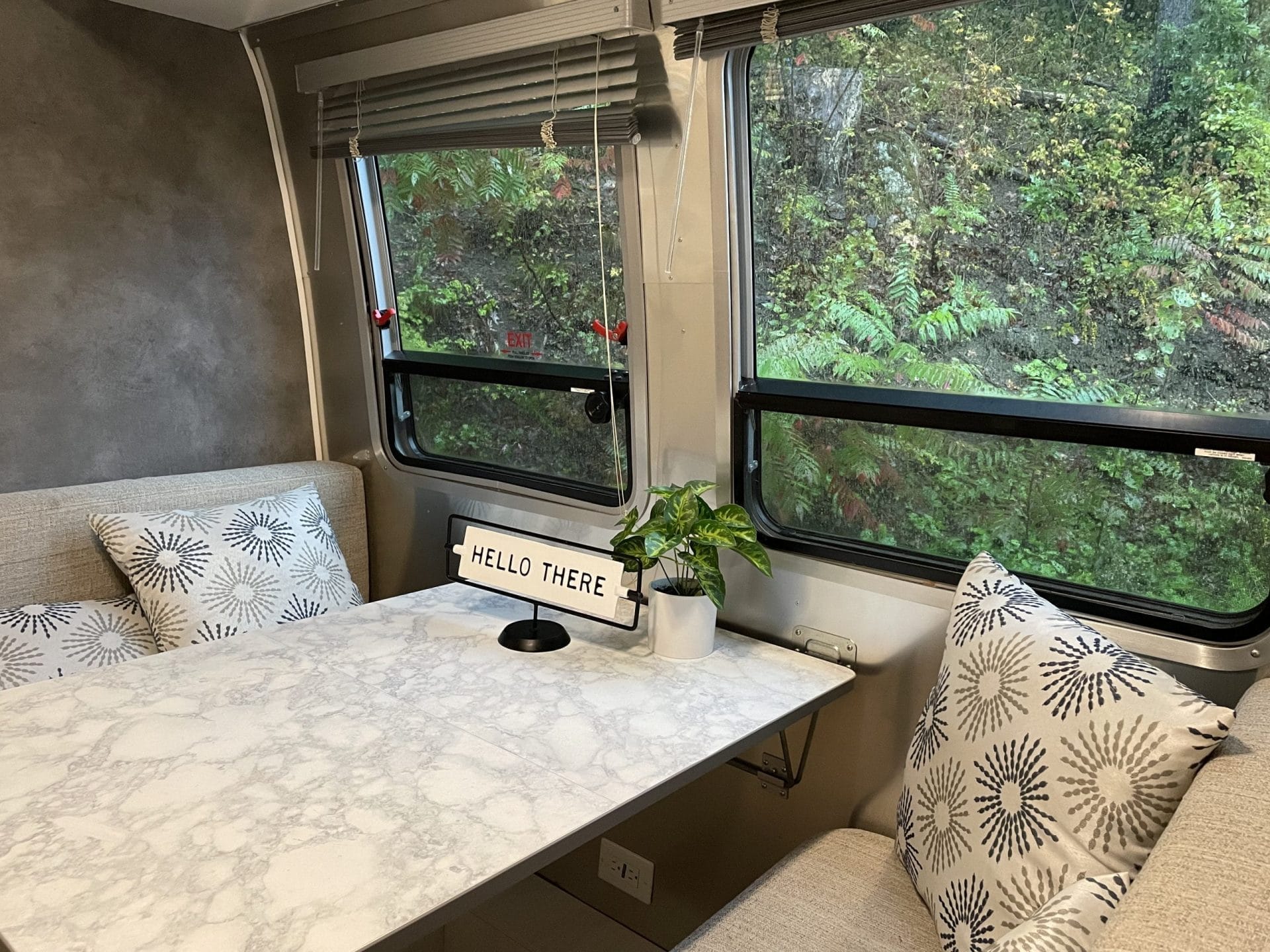 Glamping at Treetopia
It's no secret that the Great Northern Catskills is home to some great unique lodging experiences. From five-star resorts to scenic campgrounds, the lodging in Greene County is an experience in itself. As someone who loves nature, but isn't crazy about camping, we opted for Treetopia Campgrounds, the ultimate glamping location. If you're wondering if you'd enjoy camping, or if you enjoy the idea of camping, but don't love the work it entails, glamping is an amazing alternative.
Treetopia, owned by entrepreneur and mother, Jennifer Yu, is the ultimate glamping destination. Yu started the Treetopia Campgrounds in the midst of the Covid-19 pandemic, hoping to offer a fresh pair of eyes in the campground industry. Seeking to cultivate a campground that was enjoyable for all ages, saying Jennifer Yu has succeeded would be an understatement.
Treetopia Campgrounds offers a variety of glamping experiences, from cabins, treehouse tents and a tiny house to airstreams and RVs. I've camped many times throughout my life, but I'm not a fan of tent camping, so I was excited to try it in an Airstream instead. At Treetopia, you're camping without the work. All we needed was a blanket, as our bedding and all our other needs were covered. The airstream was adorable and had just the right amount of space for a one-night stay. Outside of our airstream was a deck, decorated with string lights, seating and a grill.
Unfortunately, Treetopia has reached the end of its season on Oct. 13th, but the glamping campground reopens in April 2022. Be sure to plan your next glamping getaway with Treetopia as soon as it reopens!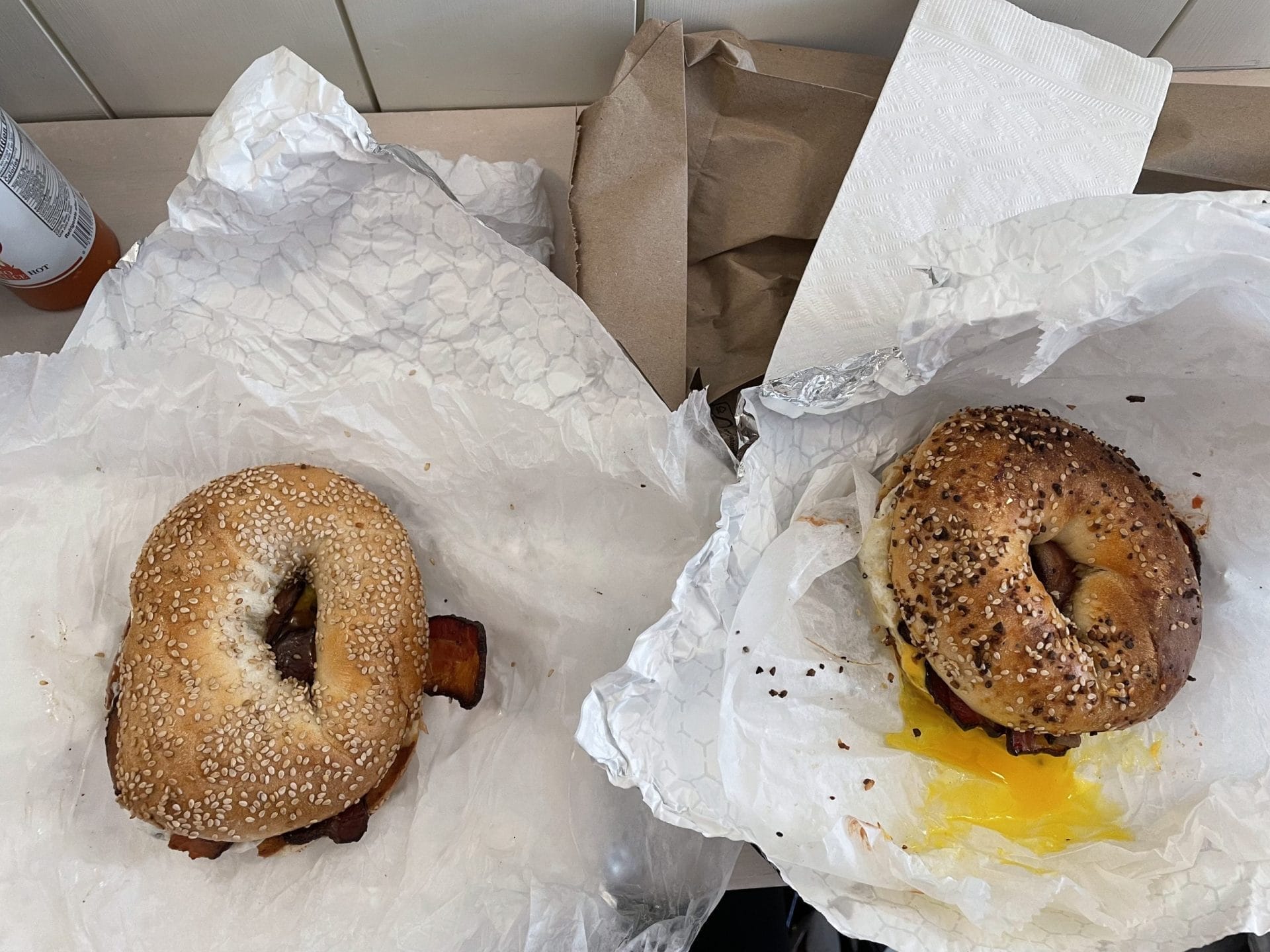 Goodies
There are plenty of great restaurants to order breakfast food, whether you're sitting down to eat or grabbing something on the go. Because my partner and I were making a quick stop before ziplining, we decided to sit down briefly at Goodies, a new bagel sandwich restaurant.
As a resident of Long Island, I've had my fair share of bagels, and I can confidently say that the bagels at Goodies were absolutely delicious. We both ordered the Bagel Don Dada, which is any bagel with American cheese, North Country Bacon and Organic Farm Fresh egg. I ordered mine with a sesame bagel, while my partner enjoyed an everything bagel. I appreciated the perfectly runny yolk and loved Goodies so much that we decided to have our breakfast there the next day!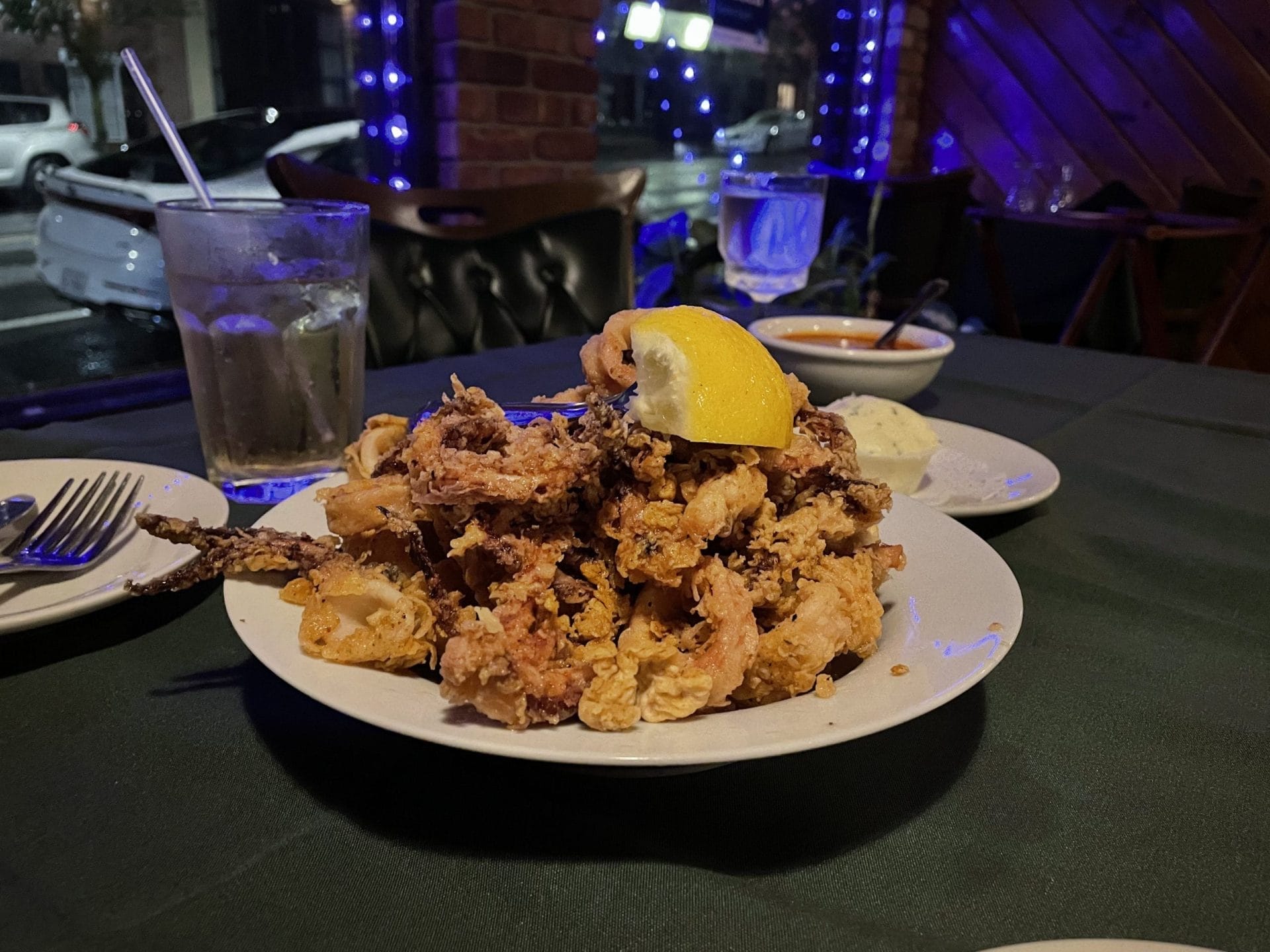 La Conca D'Oro
There are a plethora of great dining locations throughout Greene County, so it's a difficult choice to choose where to eat. Since my partner and I love Italian food, we decided on La Conca D'Oro in Downtown Catskill. It was immediately obvious that this Italian restaurant is a popular dining location. Even at the later time we arrived, there were plenty of people still enjoying their dinners and desserts. We started with the classic fried calamari, which was a heaping pile of delectable and perfectly fried squid. For our meals, we ordered the fettuccine alfredo, chicken Parmigiano and side salads. The service was friendly as it is everywhere here, and the food was delicious.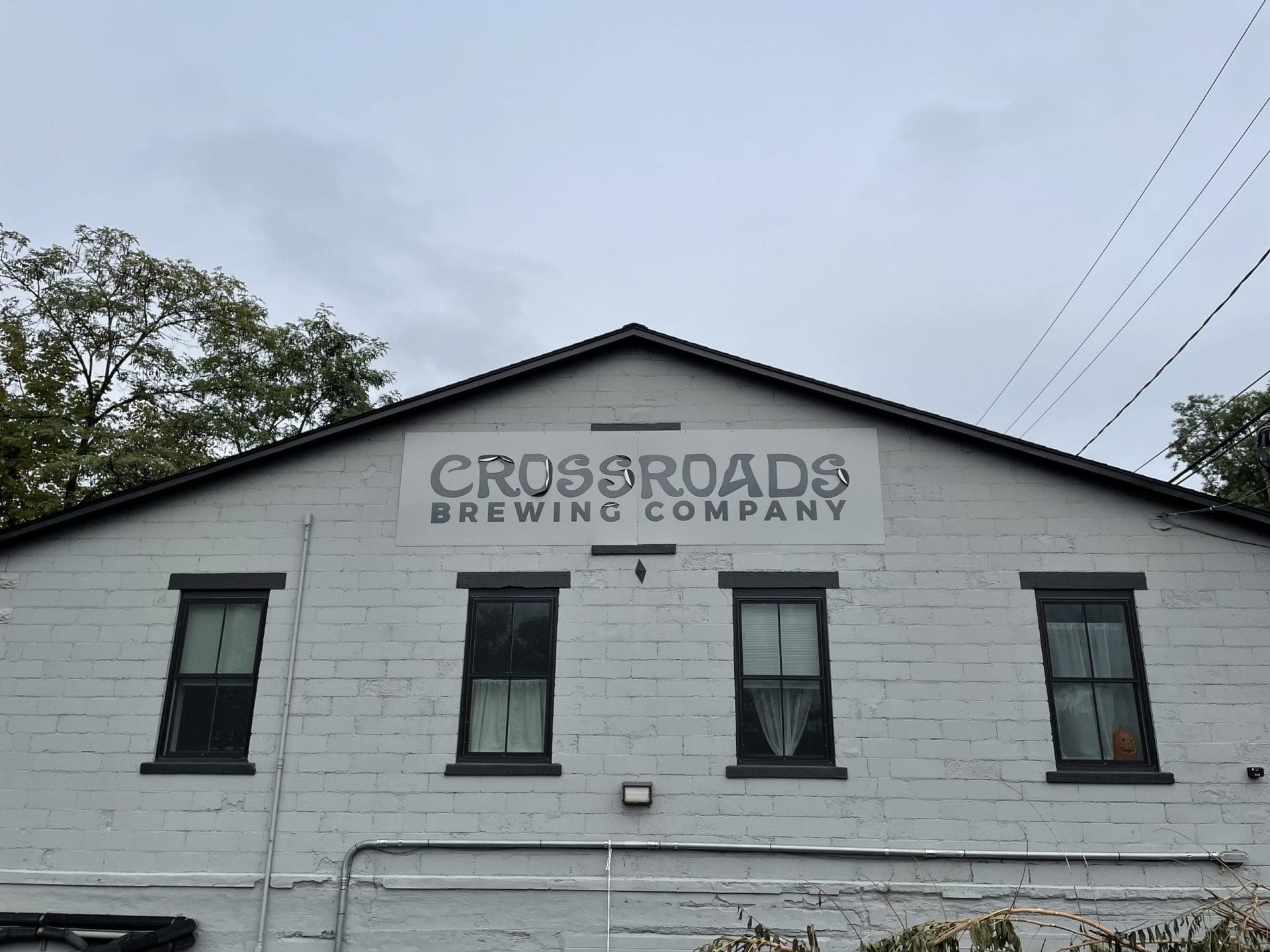 Crossroads Brewing Company
The Great Northern Catskills is a prime destination for breweries and cideries, as it's home to the Catskills Beverage Trail. The first stop on this trail is Crossroads Brewing Co. Catskill Taproom, and since we were a mere 10 minutes away, we decided to enjoy some brews there. There really is something for everyone here, from Crossroads Lager and Greens Fees Pilsner to Brooks Brown Ale and Successor Imperial Porter.
During the summer I promised myself that I'd visit the Great Northern Catskills again as soon as possible. With the fall season in full swing, there's no better time than the present to book your getaway to Greene County. 
For more information regarding visiting Greene County, visit GreatNorthernCatskills.com
Other Things to Do and Places to Visit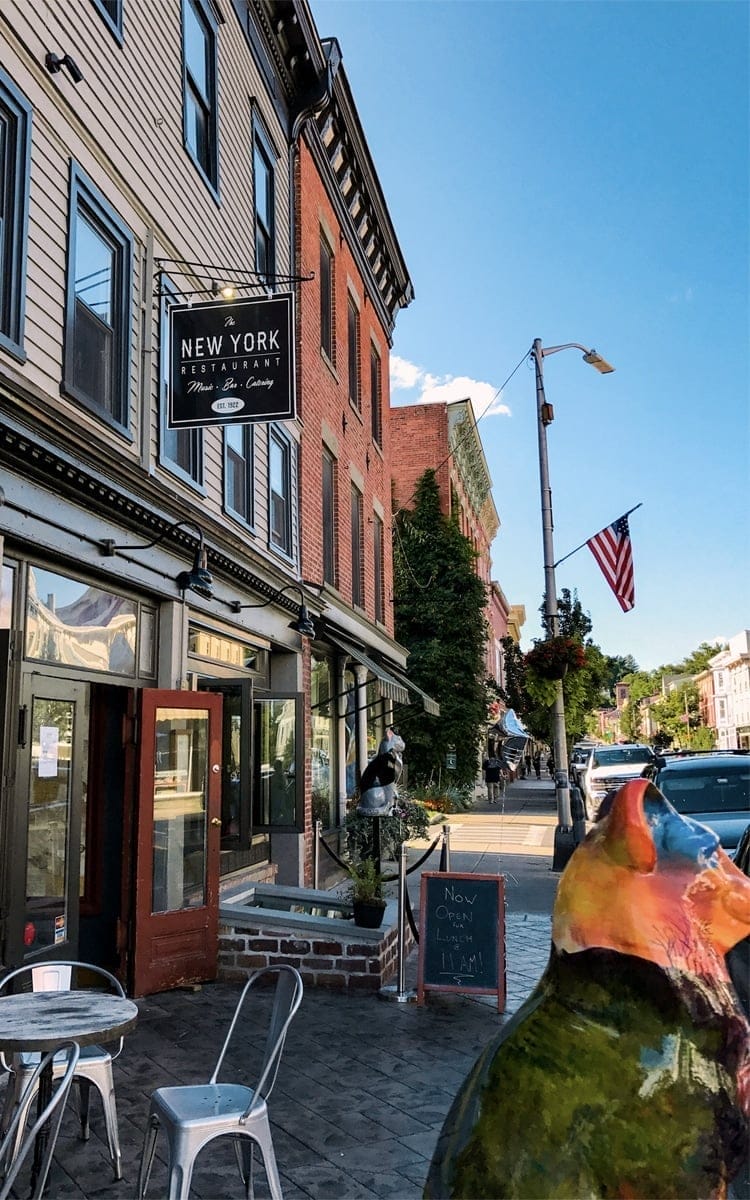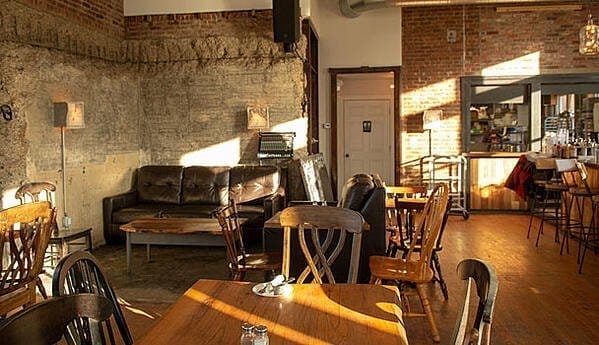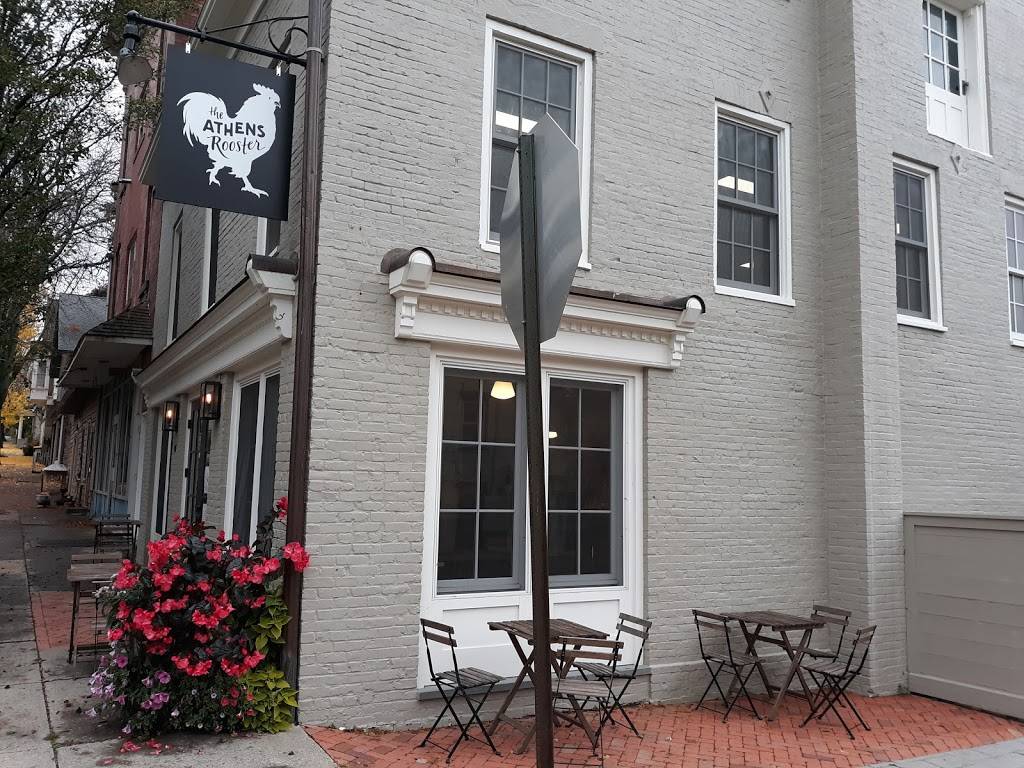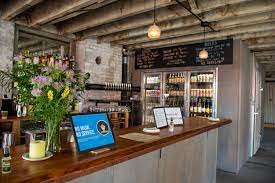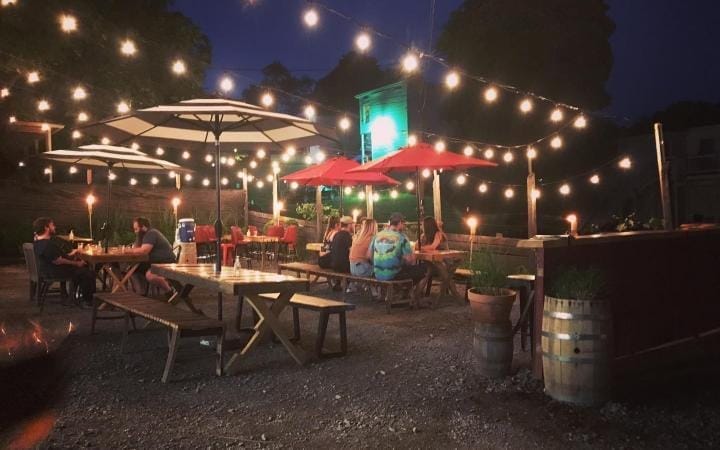 Dining
The New York Restaurant is a modern restaurant in Catskill, New York that has been revived since 1913. The restaurant carries a mix of Polish and American menu items.
Freehold Country Pub was voted as the best pub in the Hudson Valley back in 2014. Visit the Catskills to find out why and enjoy delicious bar food and drinks.
Willa's is a perfect place to visit if you're looking for breakfast, lunch or brunch. The menu items at the restaurant are made from scratch and made in-house.
The Athens Rooster is another great breakfast, lunch and brunch spot located in Athens, NY. The restaurant carries a fantastic variety of unique and classic options.
Mermaid Cafe serves a fun mix of foods like burritos, poke bowls and ramen, which are all farm-to-table.
Rip Van Winkle Brewing Company serves lunch, dinner and house brews. Be sure to check out the brewing company that pays homage to Washington Irving's character.
HiLo Cafe is a takeout and counter-service experience serving a wide range of coffee, beer, cocktails and fun breakfast and lunch options.
Last Chance Antiques & Cheese Cafe serves everything from soups, burgers and sandwiches to steaks, salads, cheese and desserts.
Windham Local Public House is a restaurant in Greene County that serves breakfast, lunch and dinner. Visit this restaurant for great drinks, food and live music.
Left Bank Ciders is the place for you if you're a cider-enthusiast. Check out this cidery and tasting room while visiting Greene County.
Subversive Malting and Brewing produces its own malts and is noted as a farmhouse brewery in Catskill, NY that also serves wood-fired sourdough pizza.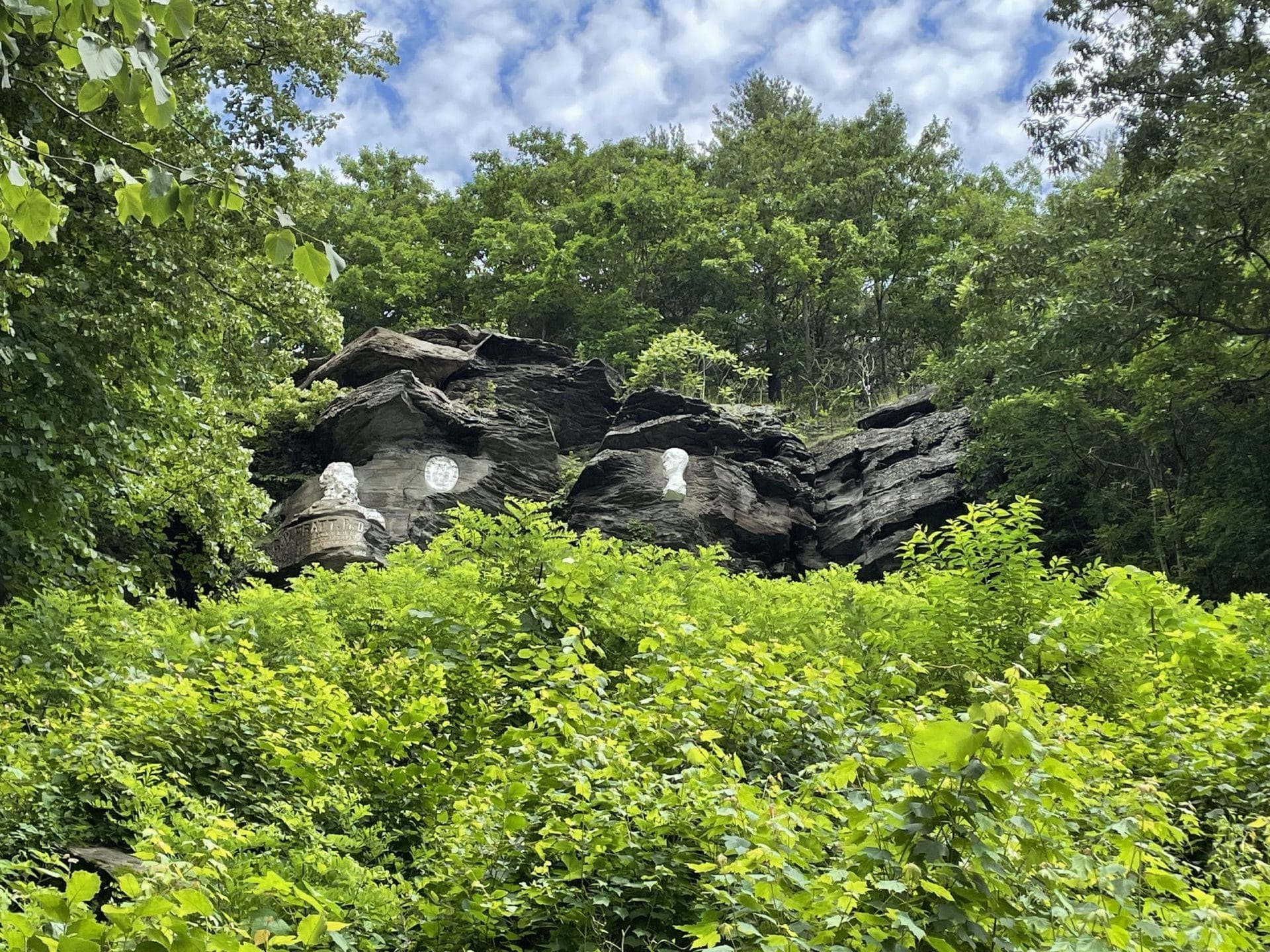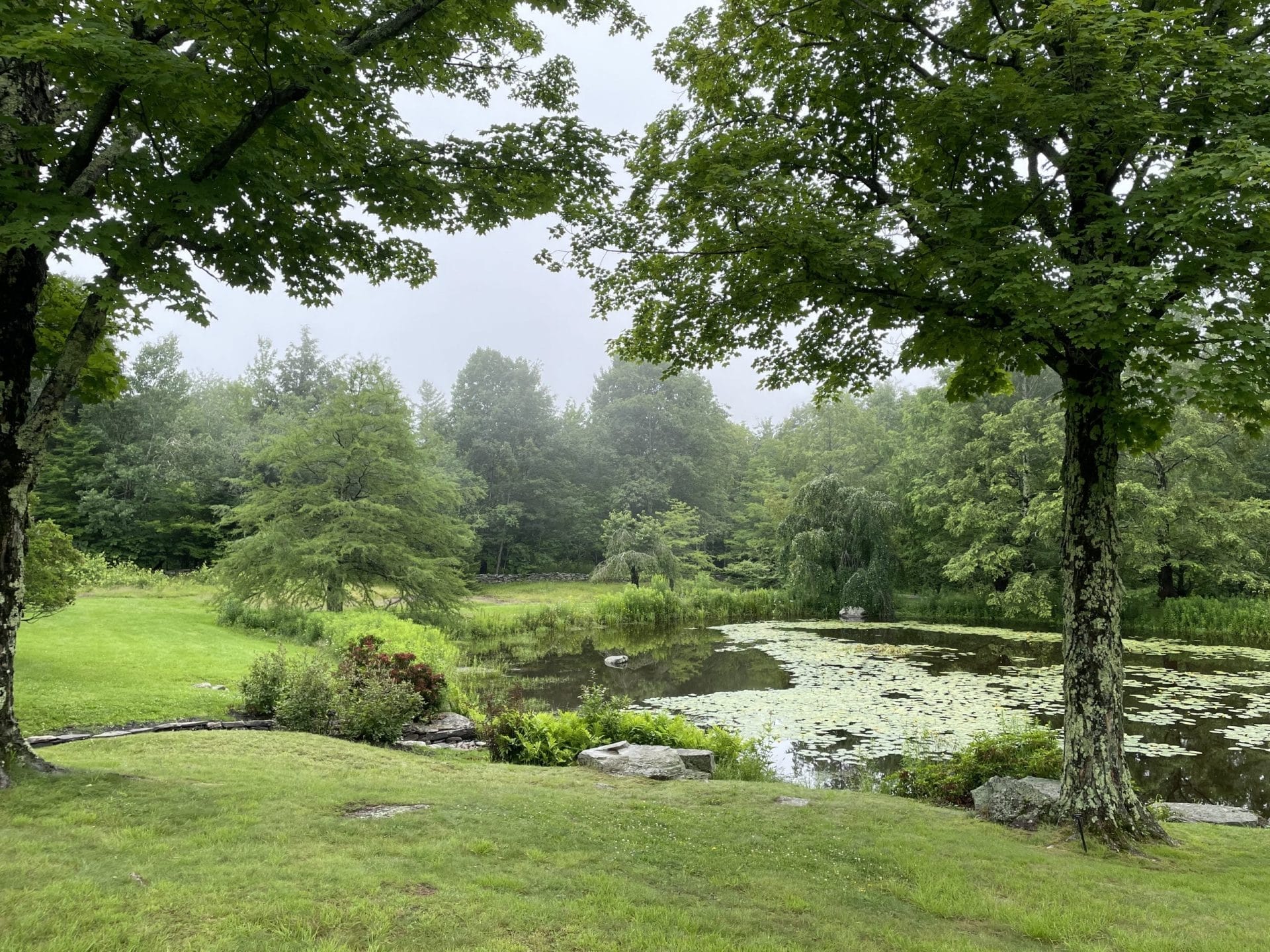 Hiking
Pratt Rock is a prime hiking location for anyone interested in the combination of art and nature. At Pratt Rock, you can hike while observing magnificent carvings on rock walls.
Hannacroix Creek Preserve is the perfect place to witness the great beauty of the Great Northern Catskills with trails, waterfalls and an old paper mill.
Mountain Top Arboretum has multiple trails that lead you through ponds, benches and streams. Experience an amphitheater, Woodland Walk and Fairy Garden.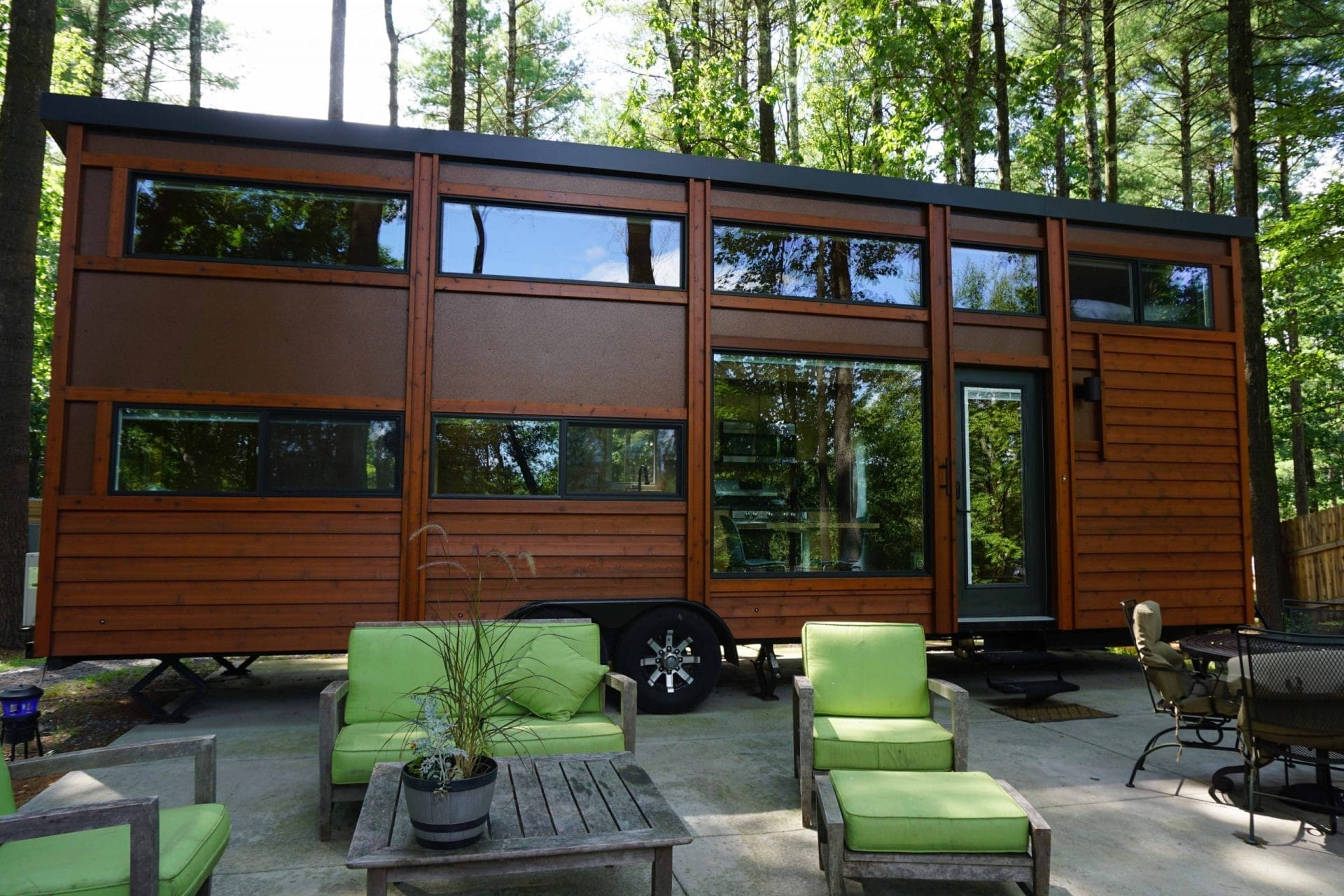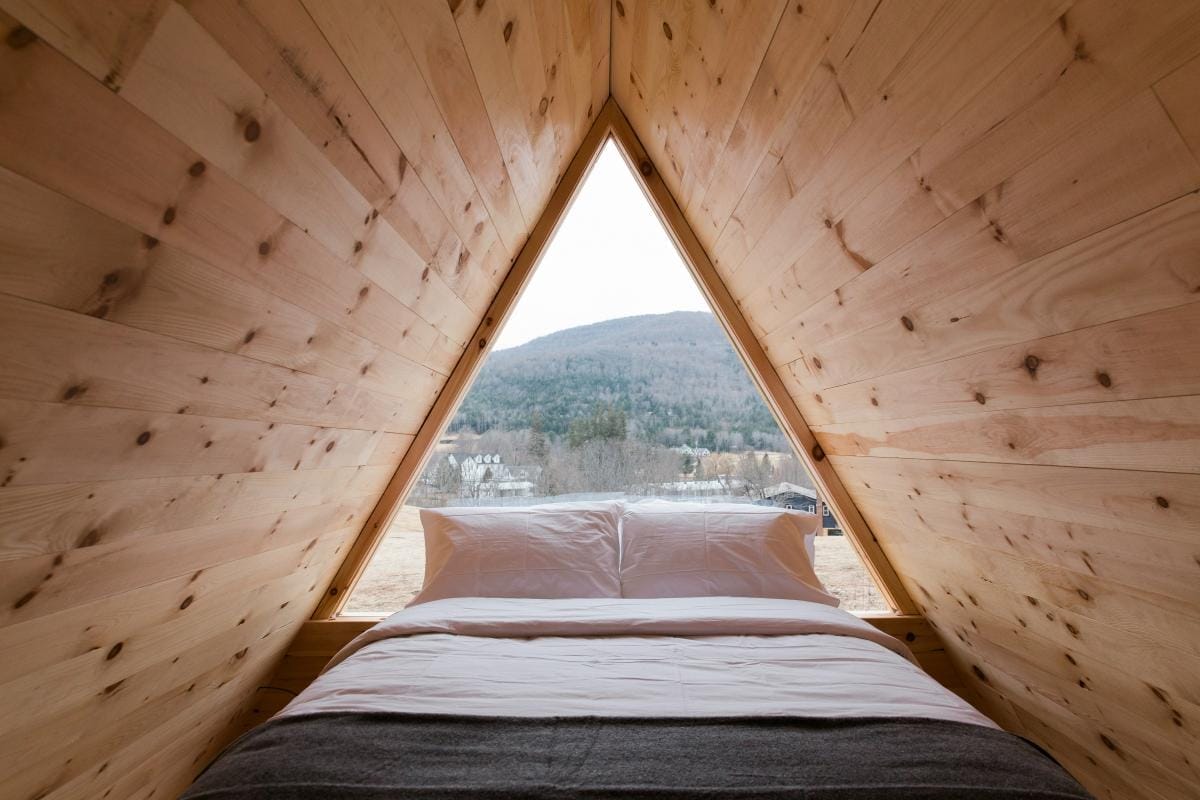 Glamping
A Tiny House Resort is a tiny house resort located in South Cairo. These tiny houses are open during all seasons.
Gather Greene may not be available currently, but make sure to be on the lookout for future openings in their gorgeous wooden cabins.
The Old Game Farm is a fun experience that's available through the end of October. Stay at the abandoned Catskill Game Farm in animal-themed rooms.
East Wind Hotel & Bar is known to be a Scandinavian camping experience with cozy cabins all year round.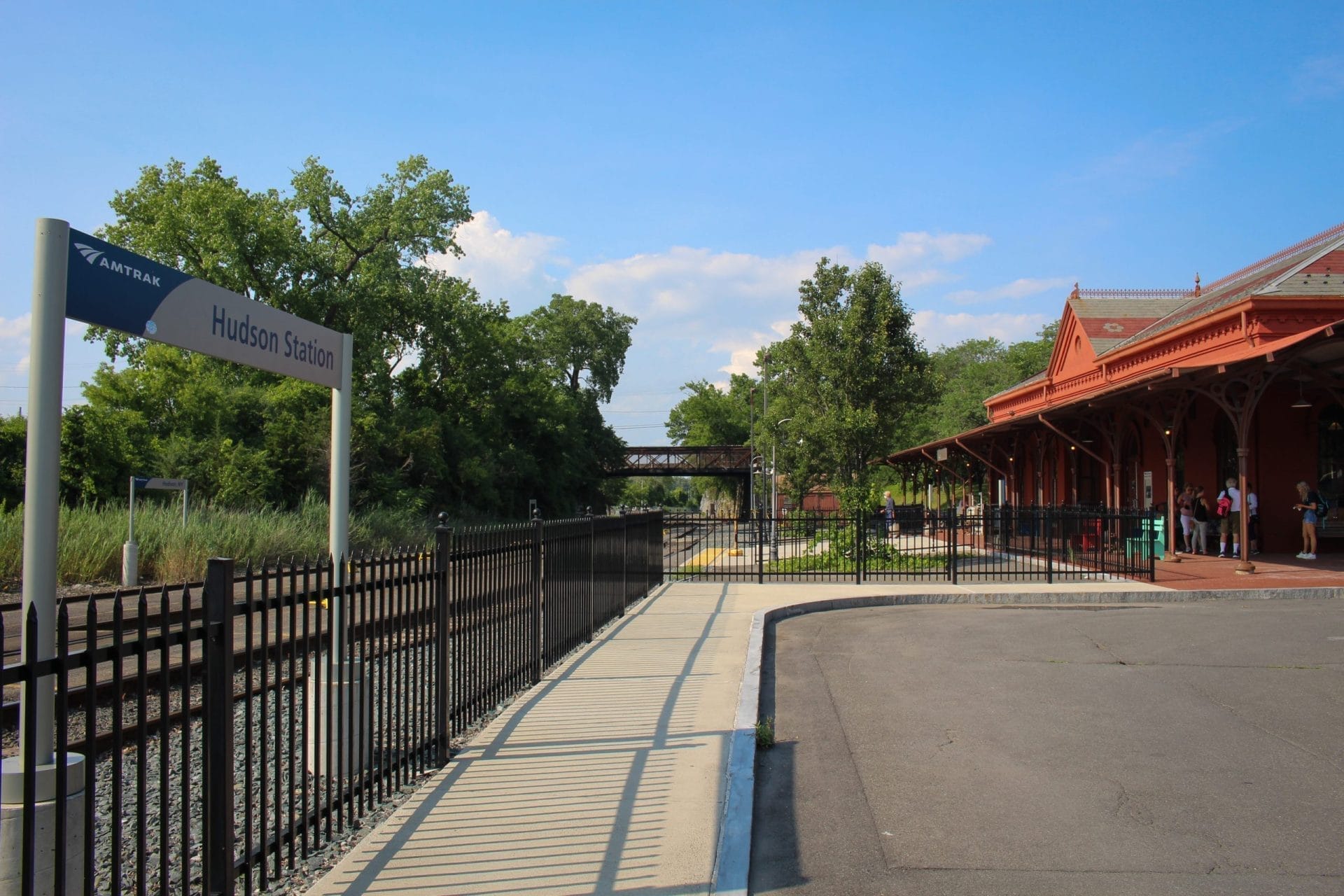 Take Amtrak to the Great Northern Catskills
Experience the scenic beauty of Greene County via Amtrak to Hudson Station (HUD) in Columbia County. Don't forget to use the I Love New York 15% discount!
Rent a car from Enterprise! Enterprise picks you up at HUD and takes you to your rental car. Use the code, NYTRAIN, for a discount when making your reservation. Click here to reserve your car or call Enterprise's Hudson office: 518-828-5492.
If you're making your trip from Long Island or NYC, you can find Amtrak at Moynihan Train Hall, located in Penn Station. Taking the Long Island Railroad to Penn Station leads you right to Moynihan Train Hall, making it an easy and convenient travel option.
More to do in the Great Northern Catskills