New Paltz Restaurants, Hiking and Attractions
Editor's Note: New York by Rail updated this past blog experience to include current information.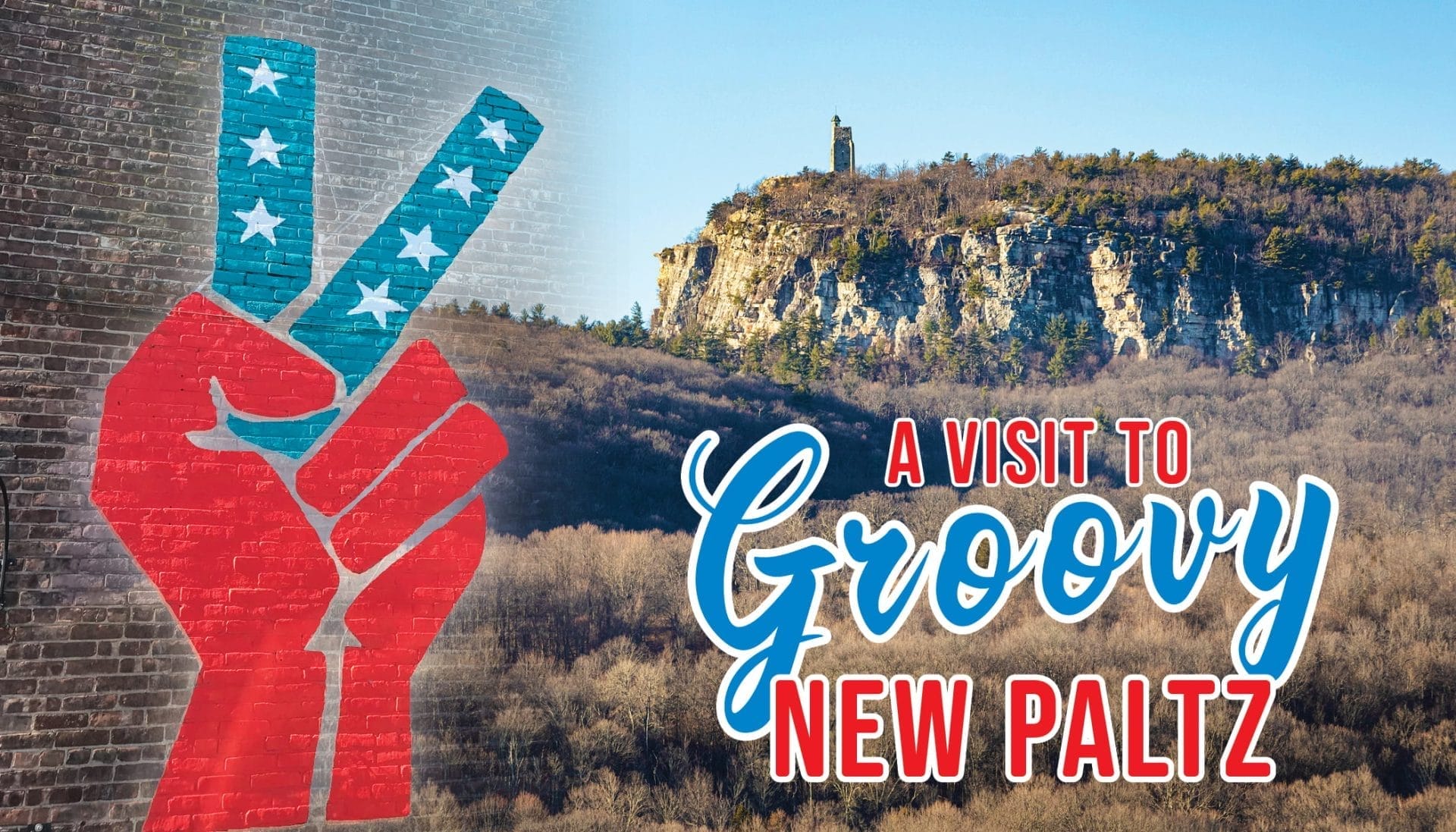 Picture a groovy small town with mountainous landscapes and a caring community. Right in New York's Hudson Valley, about a 20-minute drive from the Poughkeepsie Train Station is the picturesque town of New Paltz. Home to the State University of New York at New Paltz and a gateway to the Shawangunk Mountains, the town is an attraction in and of itself. Catch your breath as you take a break from the hustle and bustle of city life. New Paltz offers plenty to do, from shops and restaurants to outdoor activities for the casual and determined exercise enthusiast. You can also catch your breath as you take a break from the hustle and bustle of city life.
Wildly popular for its glorious landscapes, the Shawangunk Ridge offers a sweeping backdrop punctuated by a historic landmark that remains iconic — Sky Top Tower at the Mohonk Mountain House.
As a former New Paltz resident and graduate from SUNY New Paltz, I can speak first hand for this beautiful town. Originating from Long Island, I have always been blown away by the mountainous landscape and overall ambiance of the village.
Visiting New Paltz and residing there is like having your own little piece of nirvana. After four years of living there, I still found myself in awe of the scenery and community. Even if I was just grabbing a coffee, I found the ridge following me everywhere I went. Today, every time I visit New Paltz, I feel that great sense of awe returning as soon as I enter the town.
Getting to New Paltz
Readily accessible by Amtrak —New Paltz is a mere 12 miles from the Poughkeepsie Train Station — an easy cab ride will take you to town. Public bus transportation is also available and takes approximately 45 minutes. However, if you're interested in fully immersing yourself in the Hudson's Valley's scenic grandeur, New Paltz can be reached by way of the Hudson Valley Rail Trail and Empire State Trail. From the Amtrak Station, head to Walkway Over the Hudson, which spans the Hudson River and brings you to the Town of Lloyd. The trail will lead you from Highland, in the Town of Lloyd, to New Paltz.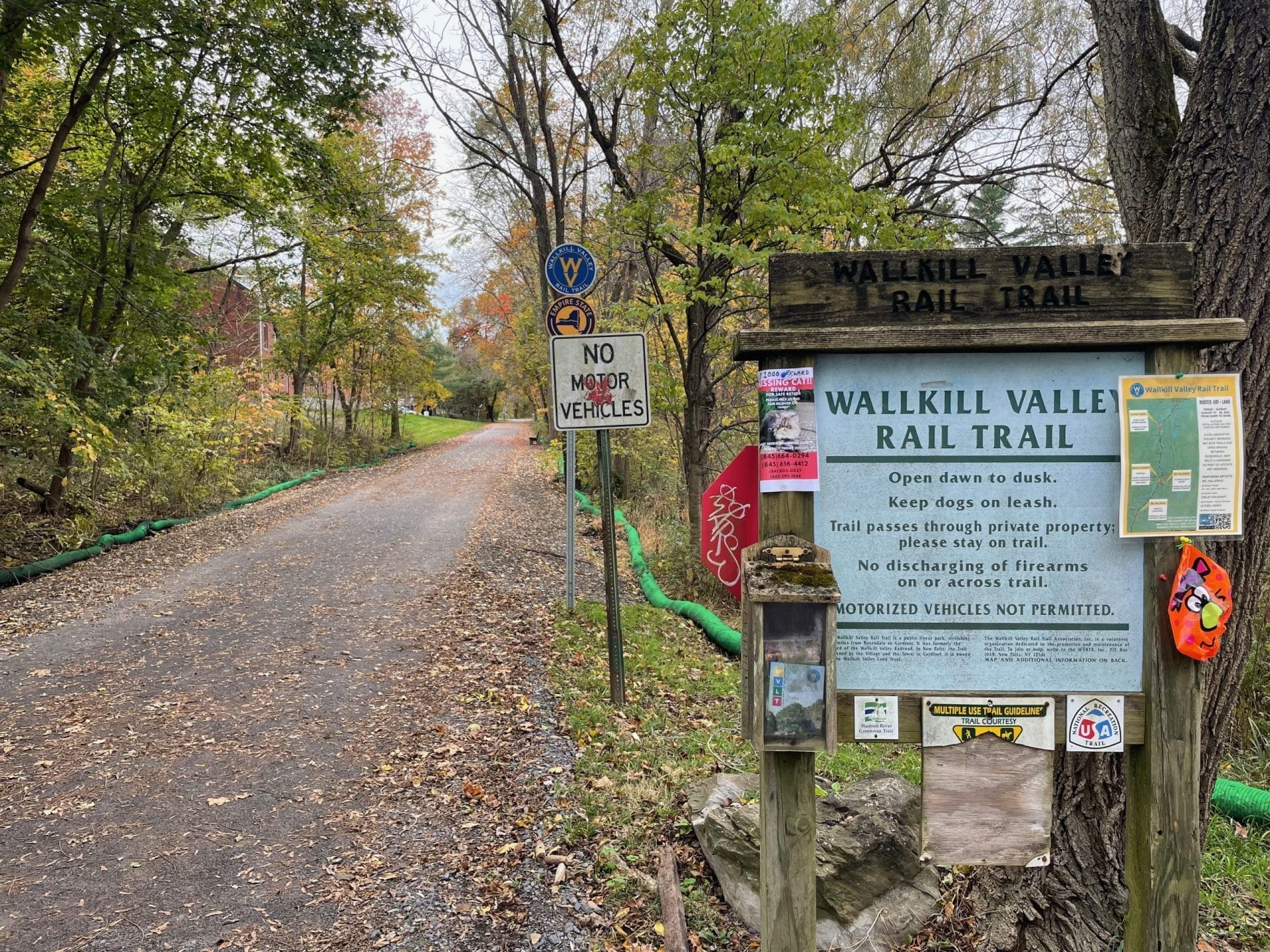 Wallkill Valley Rail Trail
If you're in New Paltz for nature, the Wallkill Valley Rail Trail is the perfect place to start. The entrance to the trail can be found right outside of New Paltz's Water Street Market. Both the Wallkill Valley and Hudson Valley Rail Trail are critical components of New York's Empire State Trail. The 750-mile trail links New York City, the Hudson Valley, Champlain Valley Adirondack Mountains, Erie Canal and Buffalo.
While on the Walkill Valley or Hudson Valley Rail Trail, you can enjoy countless activities, such as hiking, snowshoeing, cross country skiing, bicycling and even horseback riding. The Walkill Valley Rail Trail follows the Wallkill River, where kayaking is allowed. I often take the rail trail when I'm looking to get swept up in New Paltz's natural environment without having to drive to the greater hiking locations.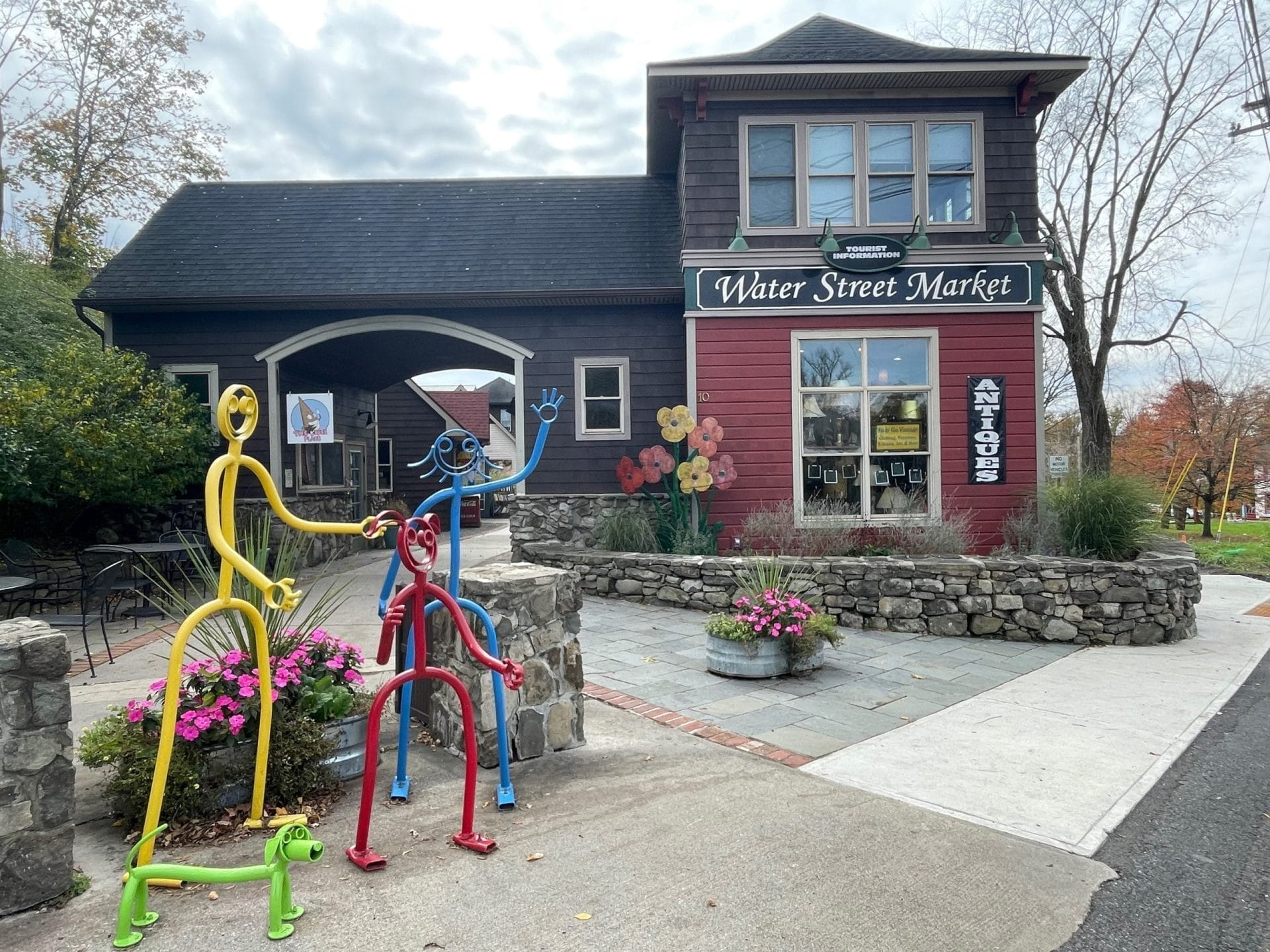 Water Street Market
Located on lower Main Street, Water Street Market features shops, restaurants and public art. A local eatery like Grazery is the perfect place to catch a fantastic bite to eat. Once known as the Cheese Plate, the Grazery has been transformed into a restaurant and plant shop where you can order sandwiches, salads and charcuterie boards, while browsing countless plants for sale. My go-to menu items at Grazery are always the Brie Sandwich or I love to share a charcuterie board when eating with friends.
My favorite activity on Water Street is enjoying a little bit of everything from the restaurants. You can never go wrong with a glass of wine from Jar'd Wine Pub or a Cajun-style dinner at The Parish while taking in stunning views of the Shawangunk Mountains. You might want to commemorate your trip with some New Paltz merch, which is available at Mixture.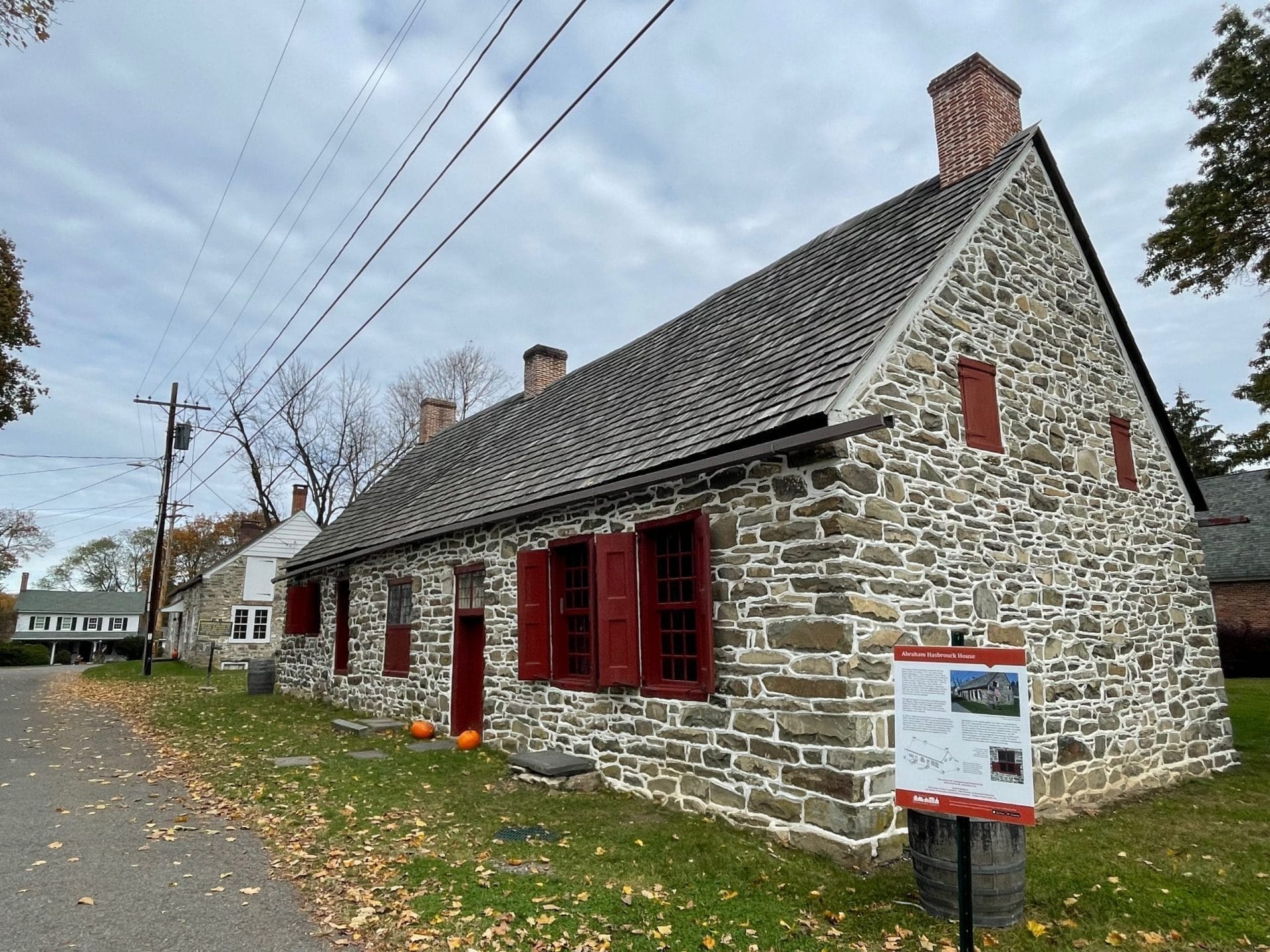 Huguenot Street
Due north of Water Street Market, you'll find Historic Huguenot Street. This piece of history is an educational experience. Huguenot Street is a National Historic Landmark, encompassing over 300 years of Hudson Valley history.
Whenever I walked this street, I felt like I was rewinding time while taking in the houses, church, cemetery and community that laid the foundation for modern-day New Paltz. The Huguenot Street community dates to the late 1600s and early 1700s. The street's history mainly focuses on the early 16th century with the original settlers of New Paltz.
The museum is closed for the season, but the historic district is open from dawn to dusk and offers the perfect spot for a stroll. Enhance your visit to Historic Huguenot Street by downloading the free walking tour app.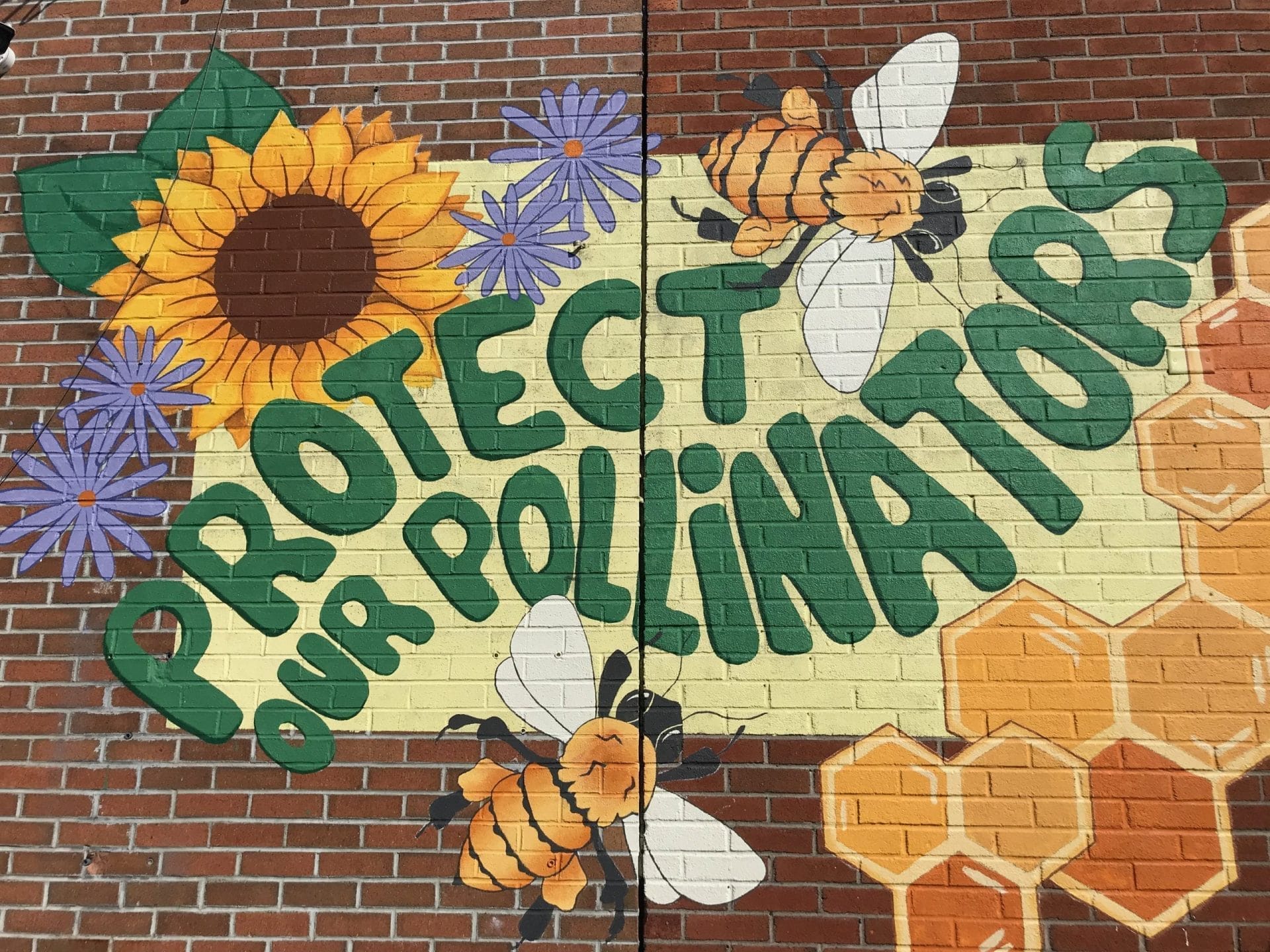 Main Street
In between Water Street Market and Historic Huguenot Street, downtown New Paltz offers an unforgettable experience with numerous restaurants, bars and boutiques. New Paltz prioritizes local, small businesses and you'll be sure to find your new favorite eatery or shop here with so many great options.
Whenever I treated myself to some of New Paltz's delicious food, I always headed to Main Street. On Main Street, you can find a variety of cuisine, such as German, Mexican, Thai, Vietnamese, Italian, Middle Eastern and much more. For breakfast, Main Street Bistro is a spot with growing popularity that specializes in breakfast foods with a unique spin. Signature Bistro dishes include Chicken & Waffle; My Friend, Asparagus; the Zoo Canoe; and the enduring Tofu Scramble.
If I ever ended up having to wait in line for Main Street Bistro, I spent my time exploring the nearby side streets and murals.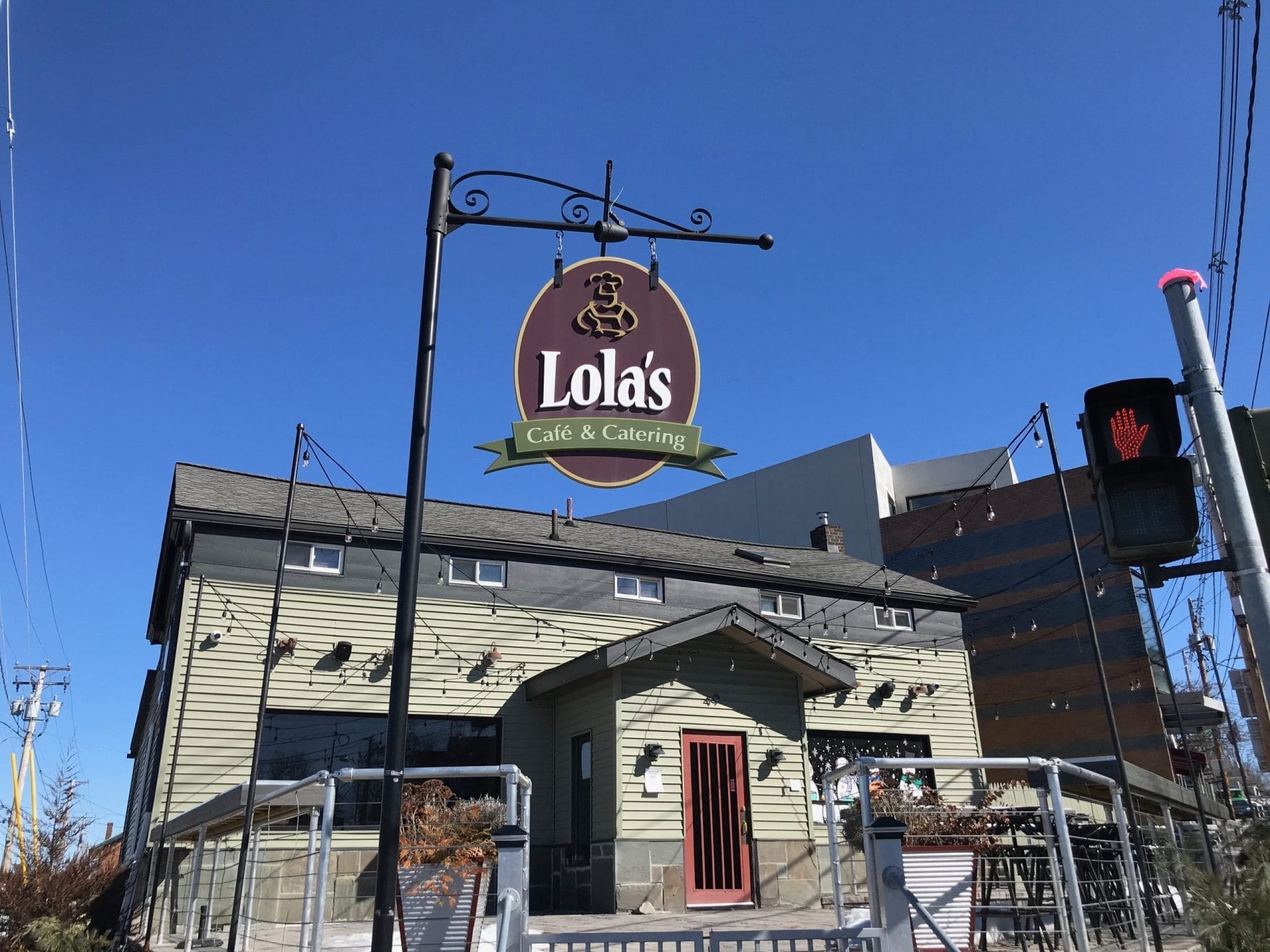 Restaurants and Shops
A popular lunch option is Lola's Cafe, which serves sandwiches, salads and wraps. Be sure to check out their delicious milkshake specials and beer as well. I try to change it up whenever I visit Lola's, but the BLAT with a side of fries will always be my favorite. For dinner, visit Mexicali Blue for takeout, a Mexican restaurant with award-winning menu items. Their short rib burrito was named best burrito in the country by the Food Network at their Wappingers Falls location, so you'll really be in for a treat.
Looking to sit down and eat? McGillicuddy's doubles as a bar and restaurant, serving some of the best appetizers in town. Whenever I'm looking to shop, I always visit the recently opened Dancing Hands Jewelry, Ritualist or the classic Groovy Blueberry. These shops are great if you're looking for crystals, plants, unique jewelry, tarot cards or tie-dye clothing. I also always stop into Little Light of Mine Village Candle if I'm looking for cute candles and holders.
BC Climbing Gym
Heading towards the east end of Main Street, you will find many other local eateries, grocery stores and shops. But the hidden gem of Main Street is BC Climbing Gym. Opened in 2018, the rock climbing gym is situated in the Walgreens parking lot. Inside, you'll find a fun rock climbing adventure suited for adults.
To experience BC Climbing Gym, you'll have to make an appointment through their website. An appointment affords visitors up to two hours of climbing for only $15. While visiting this gym, you might be tempted to experience a more exhilarating rock climbing experience. Luckily you won't have to look too much further.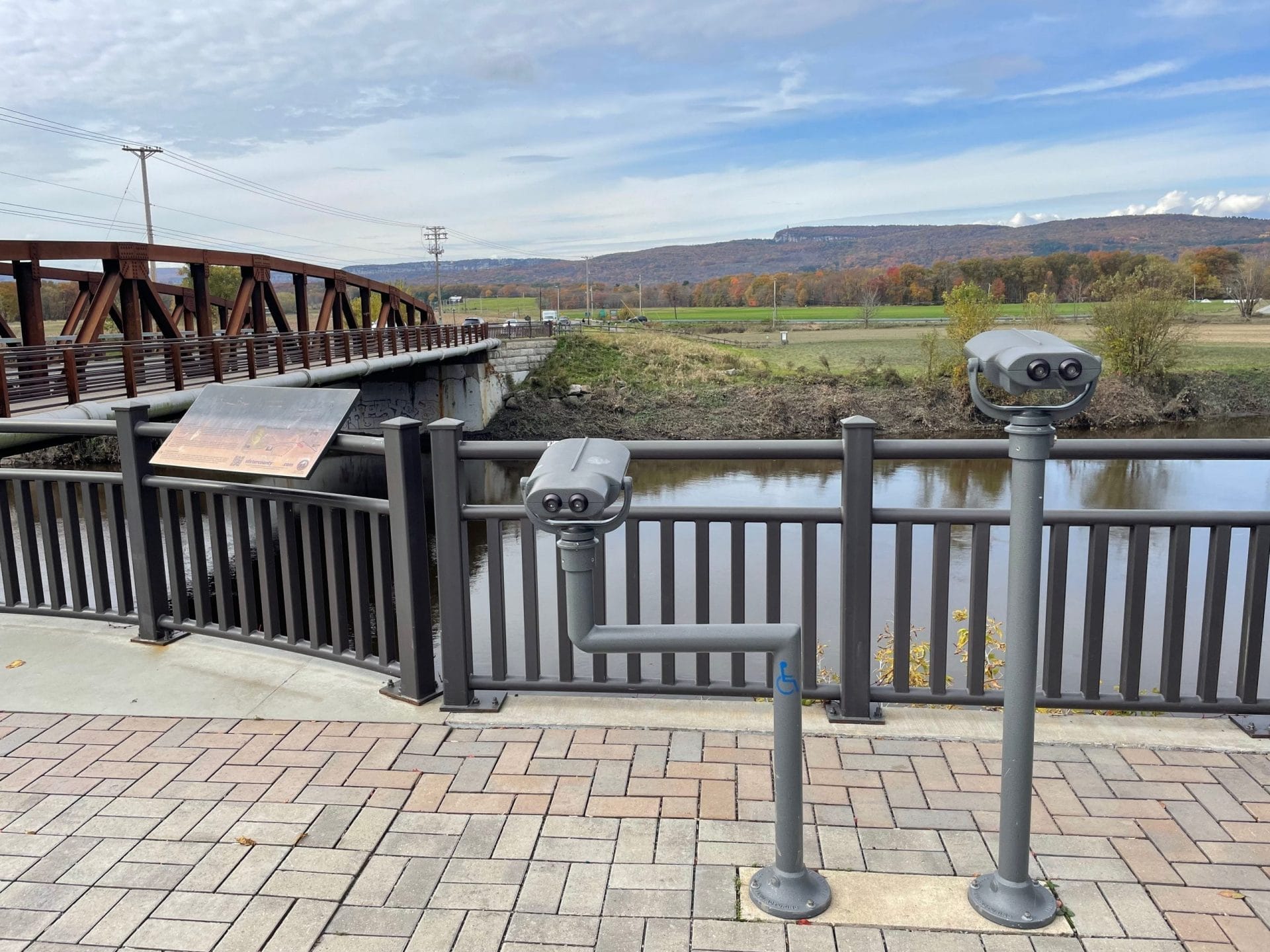 Beyond the Carmine Liberta Bridge
Head back down Main Street and the Carmine Liberta Bridge will take you across the Wallkill River. Beyond the western shore of this waterway, a gorgeous pastoral landscape home to small businesses, farmland and of course, the flora and fauna of New Paltz await your arrival.
Driving over the bridge is always a feeling I can't shake. I'm astonished each time by how lucky this small town is to have such easy access to some of the greatest views I've ever witnessed, especially during late summer and early fall, when the road is accompanied by a sweeping sunflower field.
No matter the season, this mountainous environment is a treat to residents and visitors alike. Whether you're in the heat of summer greenery, or the colorful field of sunflowers, you'll be amazed by the beauty of New Paltz. Now in the late fall season, you might find a gorgeous arrangement of changing leaves among the ridge, and soon, a picturesque winter wonderland.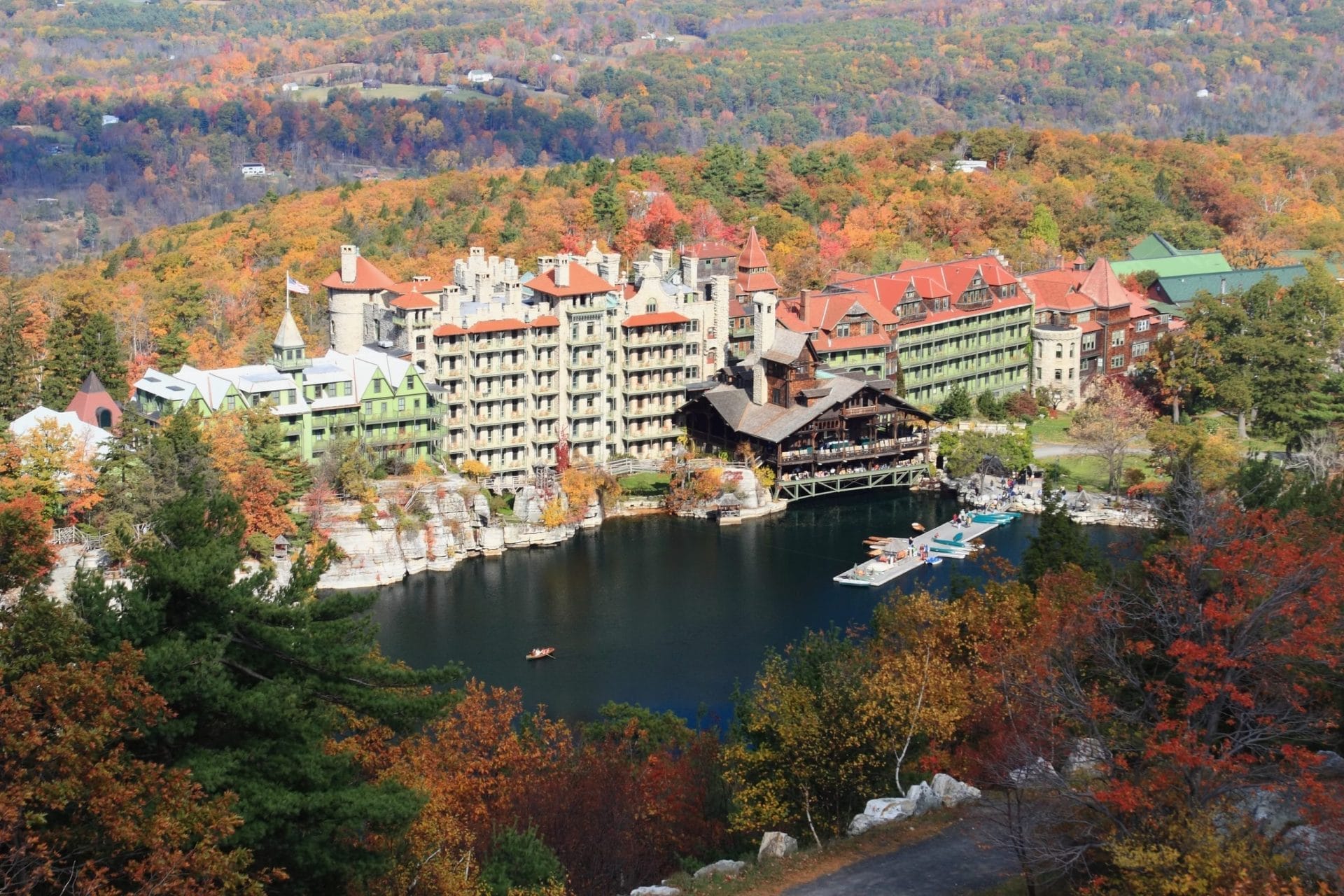 Mohonk Mountain House
Bear right just past the bridge and you will head to the luxurious Mohonk Mountain House. The famous resort, which dates back to 1869, offers lodging and dining. In such a majestic setting, the hotel also offers hiking, ice skating and a spa. Day packages are also available. Although the hotel is notable for being an incredible lodging experience, you don't need to book a room in order to hike.
The two most popular hikes at the hotel are the Labyrinth/Lemon Squeeze and the path to Sky Top Tower. Both trails lead to the tower, but speaking from personal experience, the Labyrinth/Lemon Squeeze is much more vigorous.
This time last year I embarked on the Labyrinth/Lemon Squeeze rock scramble. The lingering fall foliage and cool temperature made it the perfect time to hike.
Hiking the Labyrinth took me through an exciting rock scramble to the Lemon Squeeze. The Lemon Squeeze is a crevice, in which you're meant to climb up by ladder. While this experience was a bit nerve-wracking, the view of New Paltz makes it all worth it. I've found the Sky Top Tower trail to be a much easier uphill hike, and the bird's-eye-view from the top of the tower is something you simply can't pass up.
Mohonk Preserve
If you're not staying at the hotel and looking for a hike beyond it, you can still enjoy Mohonk's nature.
Mohonk Mountain House sits adjacent to the Mohonk Preserve. Each year the preserve welcomes 300,000 visitors to its more than 8,000 acres of mountain ridges, forests, fields, streams and ponds. Cross-country skiing, hiking, walking, rock climbing and biking are some of the activities that make the Mohonk Preserve an international destination for outdoor enthusiasts.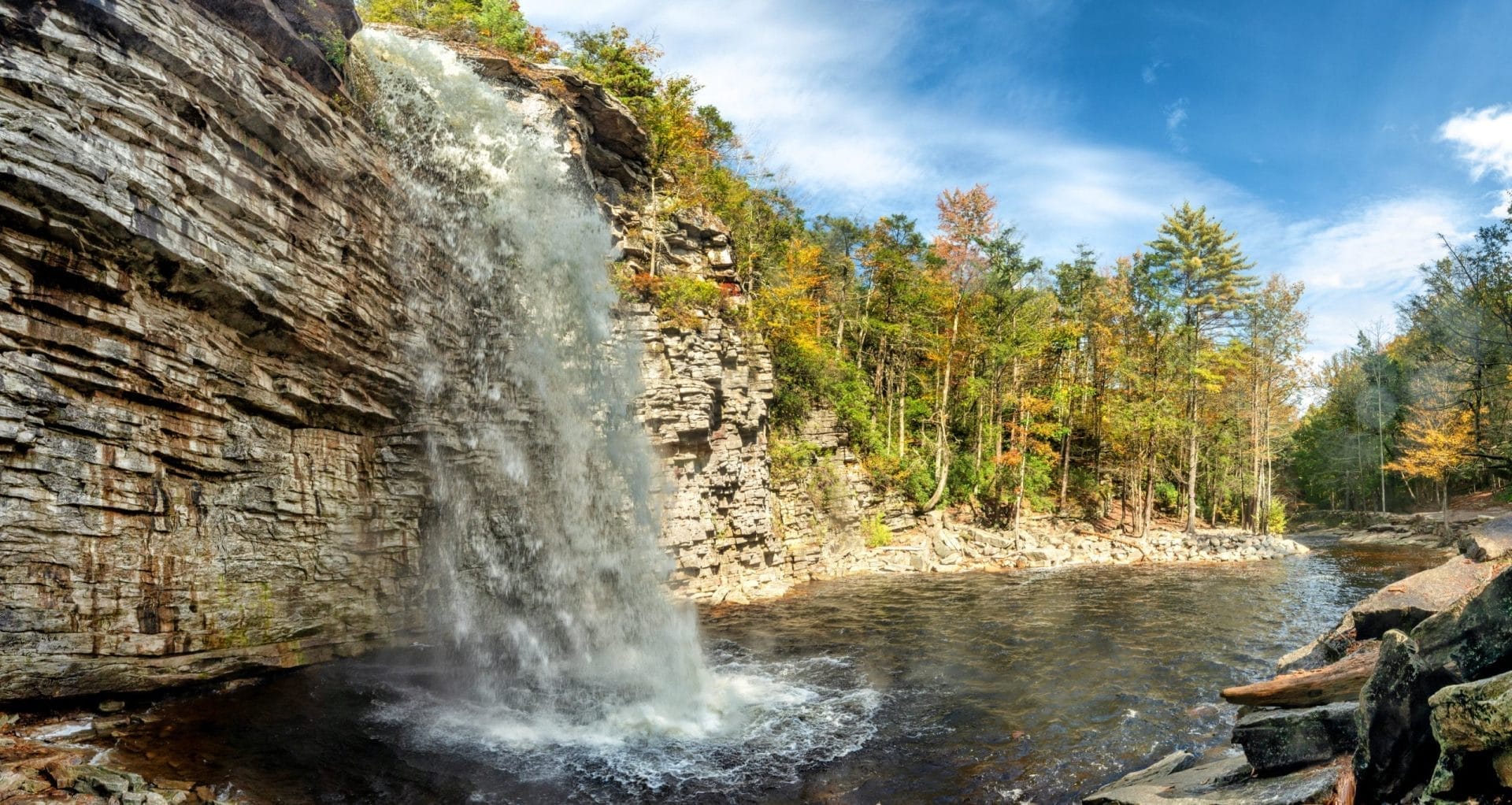 Minnewaska State Park
Close to Mohonk Preserve is Minnewaska State Park Preserve. Lake Minnewaska offers a mostly flat hike along cliffs that oversee the lake, while the Awosting Falls trail takes you beyond the cascading water to the lush forestry of the park.
Minnewaska is the first stop I made when first arriving in New Paltz. Since then, I've returned several times during each season, and have been continually amazed during every visit. The park is something everyone should experience at least once in their life.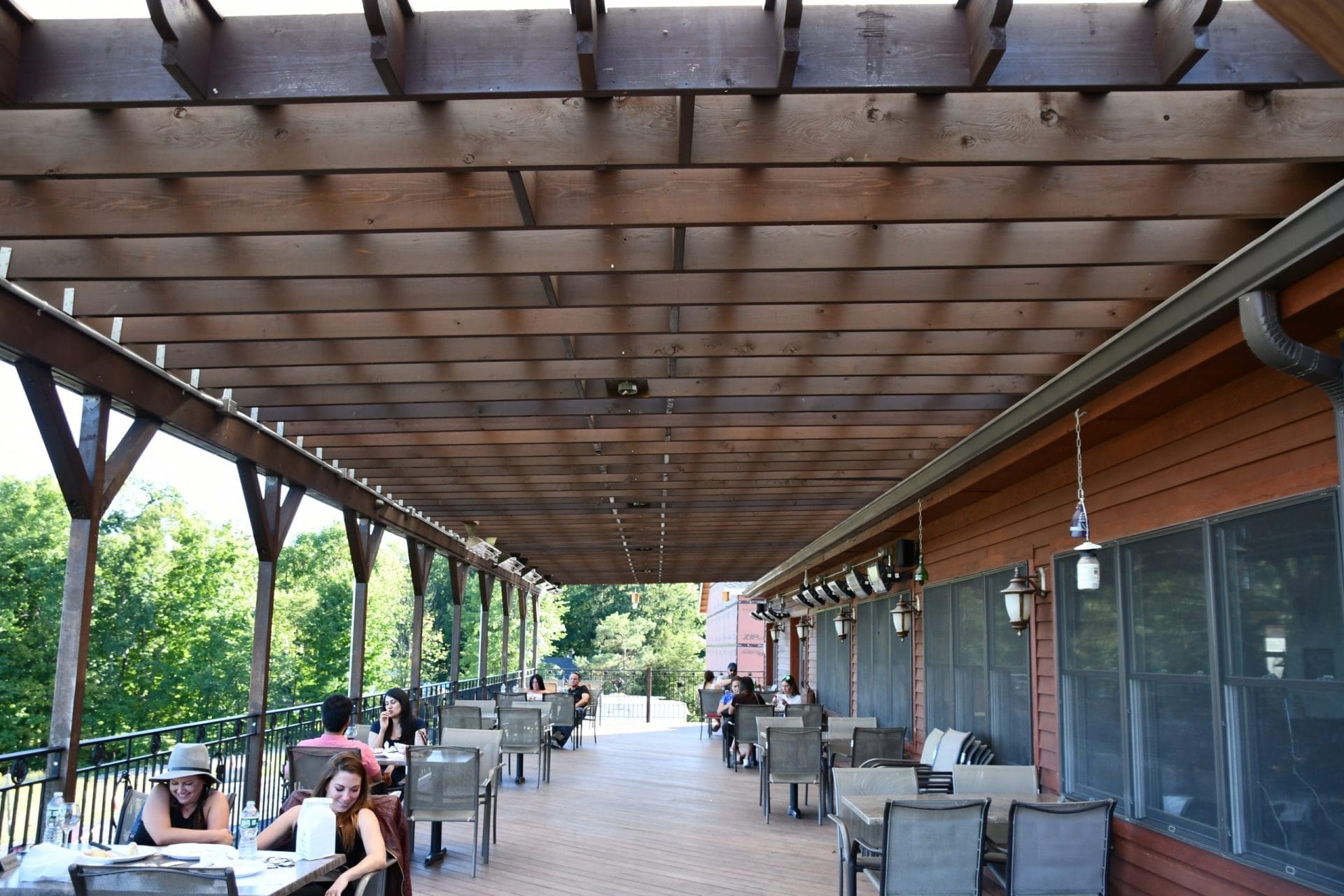 Robibero Family Vineyards
For those who'd rather sit back and relax, you can find Robibero Family Vineyards on Albany Post Road. The vineyard is on your way back to downtown New Paltz, but before you cross back over the bridge. Here, you can enjoy handcrafted wines, wine tastings and various foods. If you're visiting during the weekend, try their delectable wood fired pizza while enjoying the vineyard.
As always in New Paltz, you can enjoy a view with your handcrafted wine. Feel free to bring your leashed pets as well.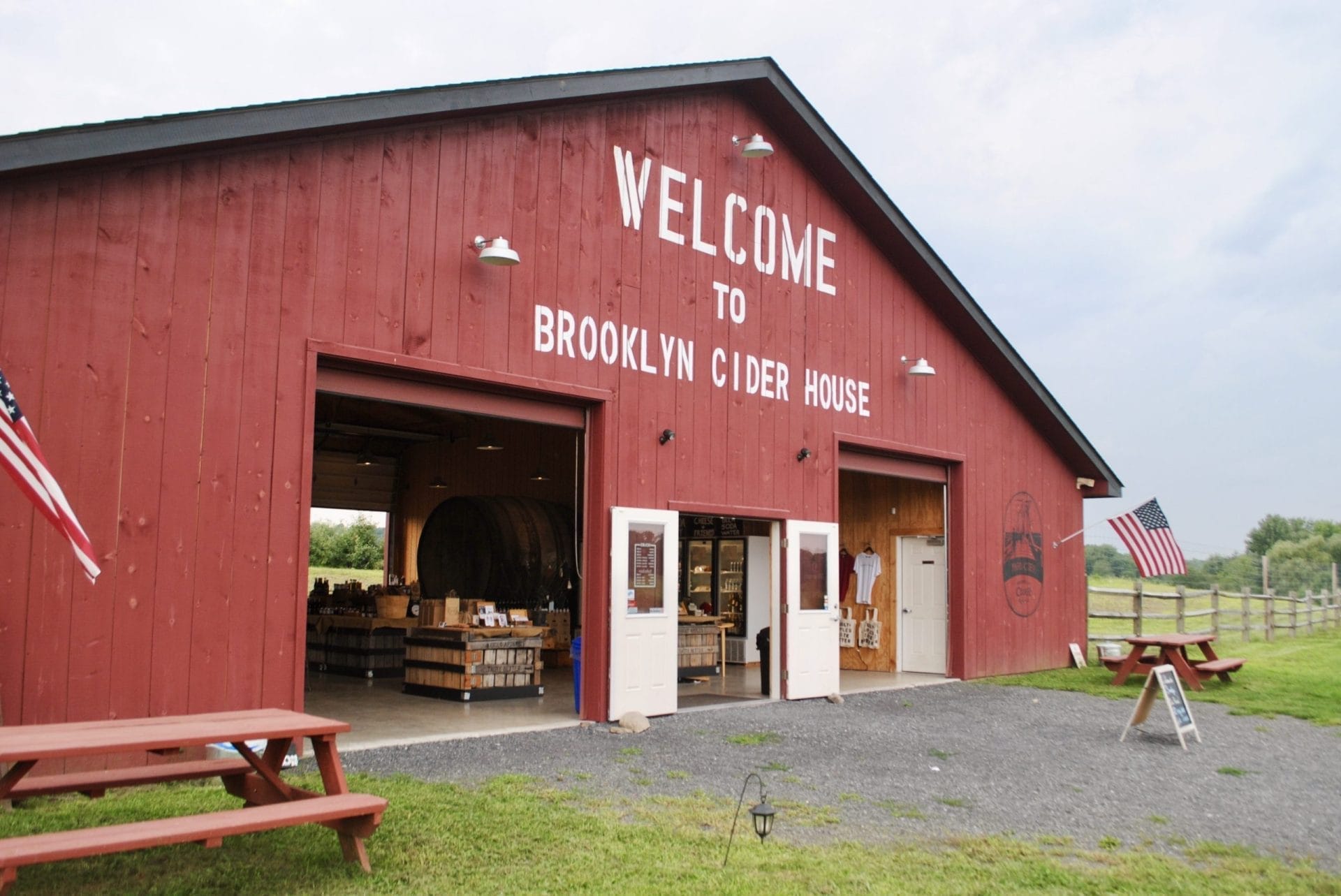 Brooklyn Cider House
If you're more of a cider person, you'll want to head over to Brooklyn Cider House on Ohioville Road. This spacious outdoor venue is perfect to visit during a fall getaway. On a recent reunion trip to New Paltz with friends, I spent a few hours here and was blown away by how delicious the ciders were. Brooklyn Cider House is always a popular attraction during this time of year, especially because it's only open Friday through Sunday and on Monday holidays.
When I visited, people gathered around for tastings, live music and of course, in line for cider and food. I could see why so many people spent their weekends here, from dog owners to families and friends.
Instead of waiting in line, my friends and I decided to buy bottles from inside the tasting room and sat around the lake while enjoying our drinks and apple cider donuts. I opted for the Rose cider which was fantastic.
No matter where you are in the town of New Paltz, you'll have an unforgettable experience. Consider returning during the winter, spring and summer, as each season gives New Paltz a singular identity.
Take Amtrak to New Paltz, NY
Experience this unforgettable town via Amtrak to Poughkeepsie Station in Hudson Valley—Don't forget to use the See New York and Save 15% discount!
Transportation from Poughkeepsie to New Paltz
Get picked up from the Poughkeepsie Station and taken to your reserved NYTRAIN Enterprise Rent-a-Car. Click here to reserve your car or call the Poughkeepsie office today at 845-485-2222.
UCAT (Ulster County Area Transit) provides public transportation service from the Poughkeepsie Train Station to the SUNY New Paltz campus which is near downtown New Paltz. The services takes approximately 45 minutes. Click here for the UCAT bus schedule.
New Paltz taxis are available for pick up from Poughkeepsie Train Station with Green Taxi at (845) 255-4733 or Jon's Village Taxi at (845) 243-4241.
Where to Stay in the Hudson Valley
Looking for a getaway opportunity? Spend the night and experience all the Hudson Valley has to offer. Take a look at these great hotel options—some offering exclusive New York By Rail discounts!
More to do near New Paltz