Brooklyn Cider House
Looking for a great place to enjoy some cider? Brooklyn Cider House in New Paltz is a prime cider tasting house in the Hudson Valley. Not far from Poughkeepsie Station, Brooklyn Cider House is set among a picturesque landscape and Twin Star Orchards. Siblings, Peter and Susan Yi started the business together, which has grown since its founding. Their motto, "ugly apples taste better," certainly rings true once you've tried their delicious cider. The cider house offers several great flavors, including Rose, Half Sour, Bone Dry, Kinda Dry, Raw and Two Terroirs. Each of which is absolutely delicious, and is even better paired with apple cider donuts and live music.
The venue of Brooklyn Cider House is one of its greatest aspects. It's an incredibly spacious area with plenty of room to walk and sit. At the cider house, you can enjoy outdoor seating alongside your cider and food. Also at the cider house are tastings so you can be best prepared while ordering a cup or purchasing a bottle.
While at the cider house you can enjoy live music and food like wood-fired pizza. Ciders are available both in-house and online. So make sure to buy a bottle or two while visiting or through their website. The business is open Friday to Sunday, as well as holiday Mondays, making it perfect for visiting during a long weekend.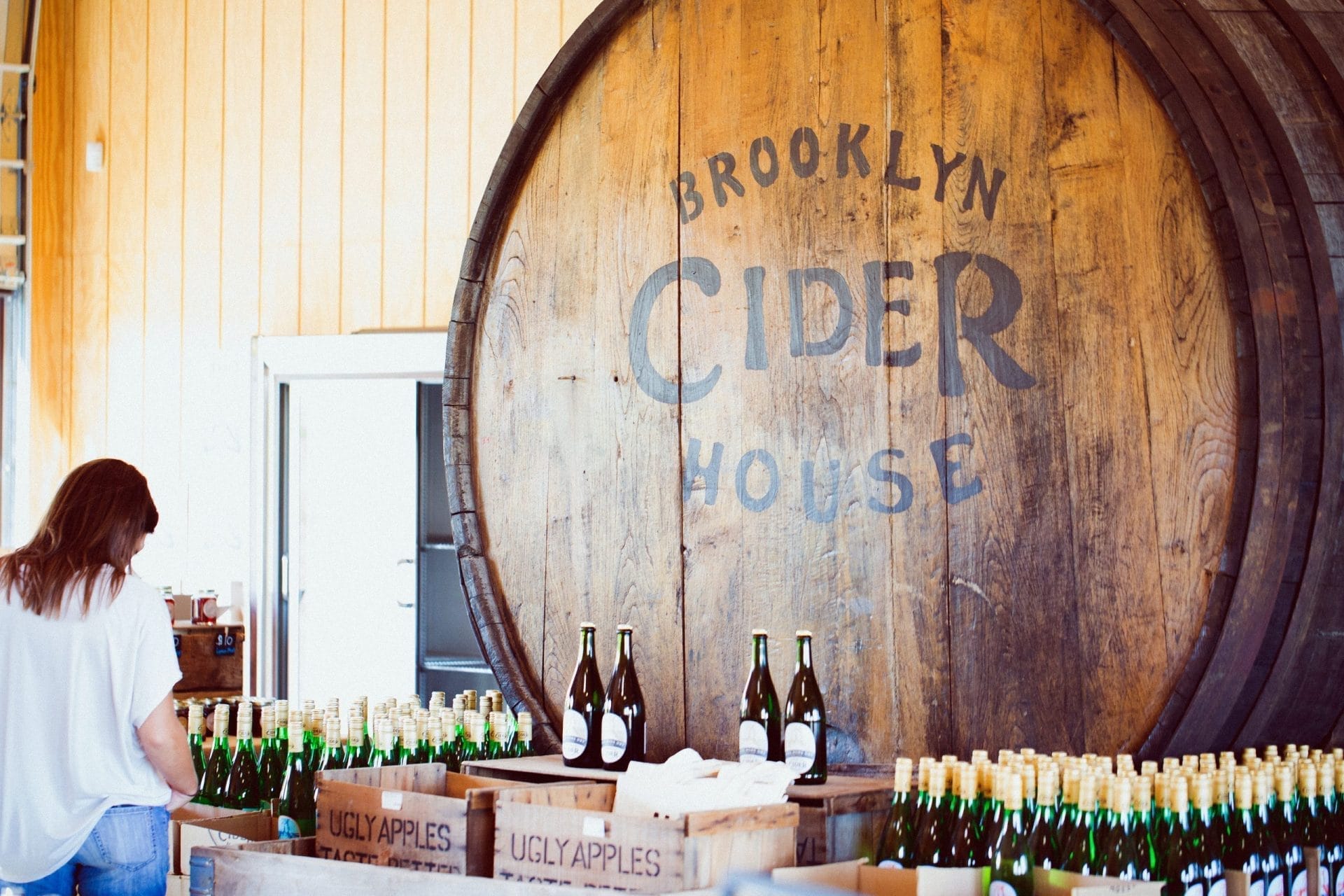 "Gorgeous ciders and great wood-fired pizza too!"

—Maurizio D., Google