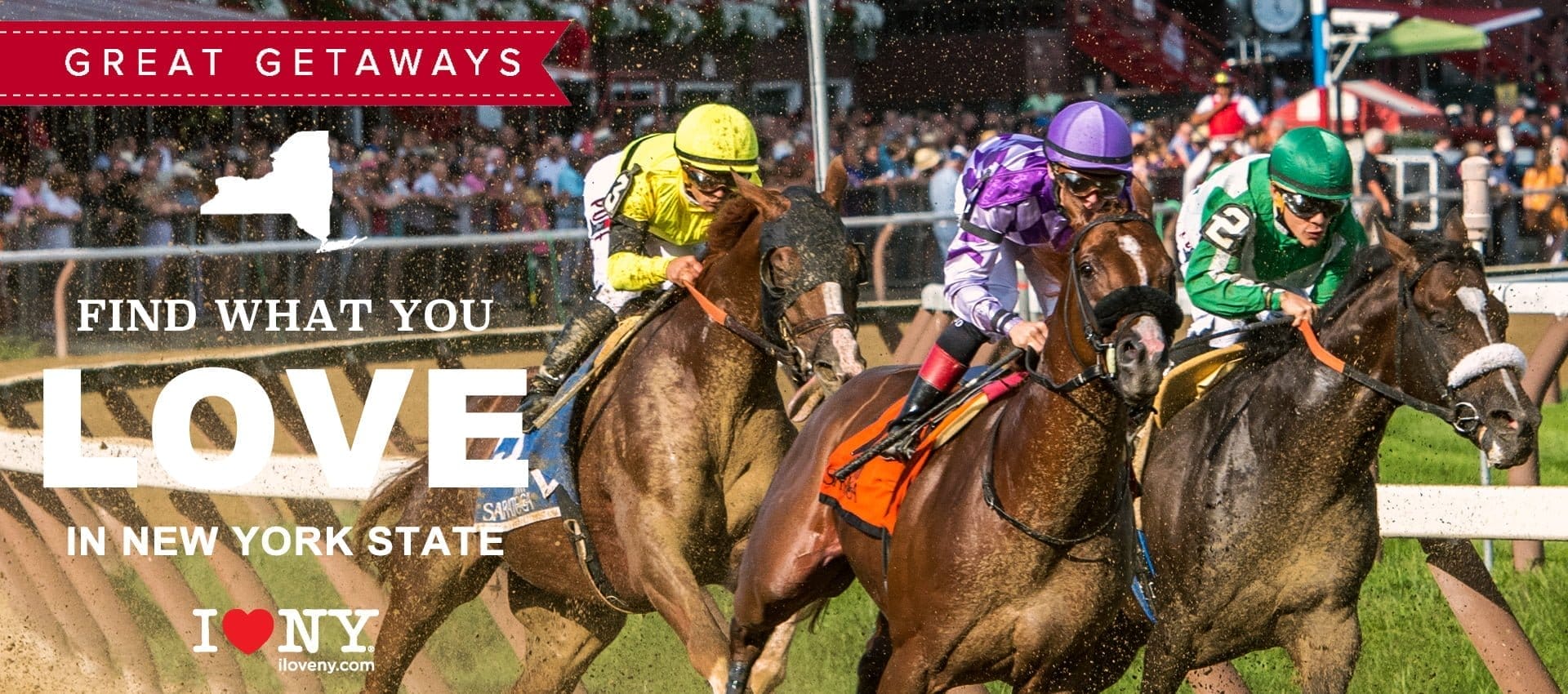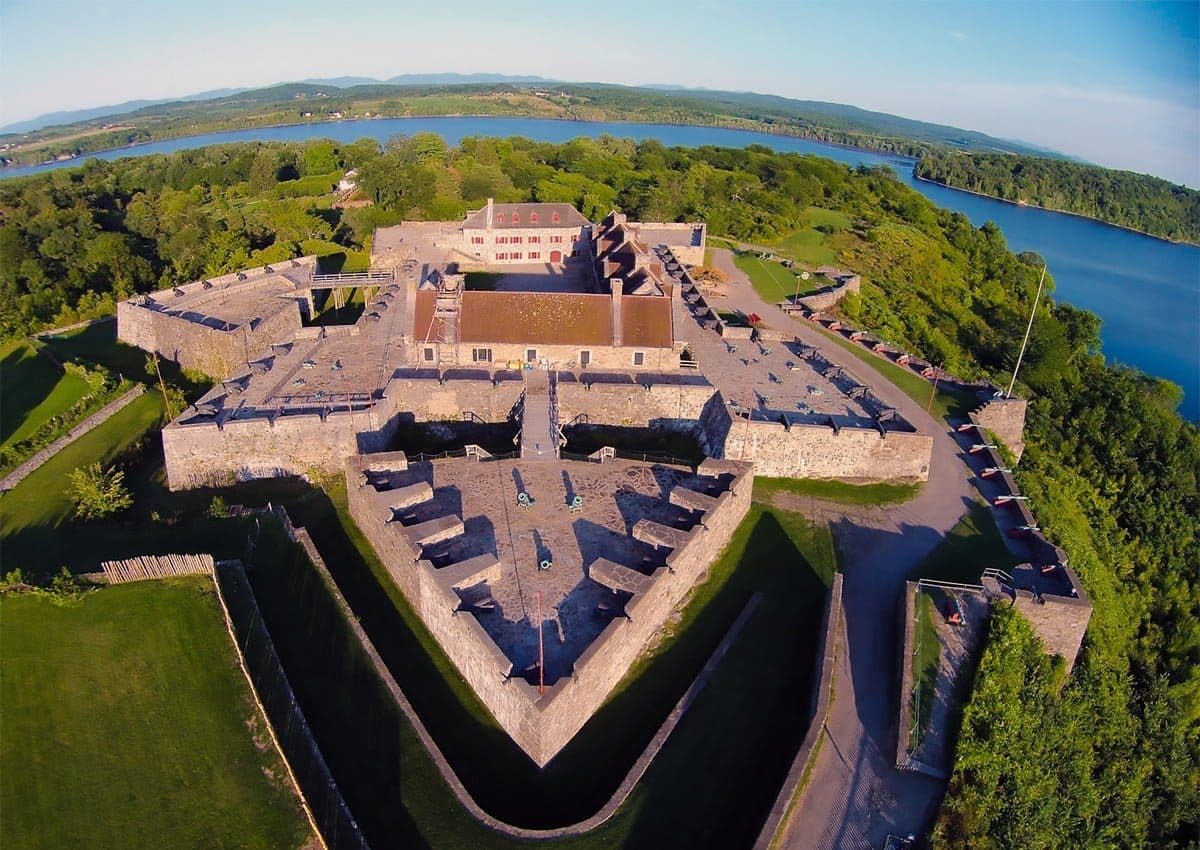 Fort Ticonderoga in Ticonderoga, NY | Photo Courtesy of I Love NY
Fans of Alexander Hamilton won't want to miss the Schuyler Mansion State Historic Site, the grand Georgian mansion in Albany where he married Elizabeth Schuyler in 1780.
Visit Saratoga National Historical Park, site of the turning point of the American Revolution where, in 1777, the British army surrendered for the first time in world history.
To continue your Revolutionary day, head up to the shores of Lake Champlain to the star-shaped Fort Ticonderoga, active during the French and Indian Revolutionary wars, where you can see musket—and cannon-firing demos and reenactments.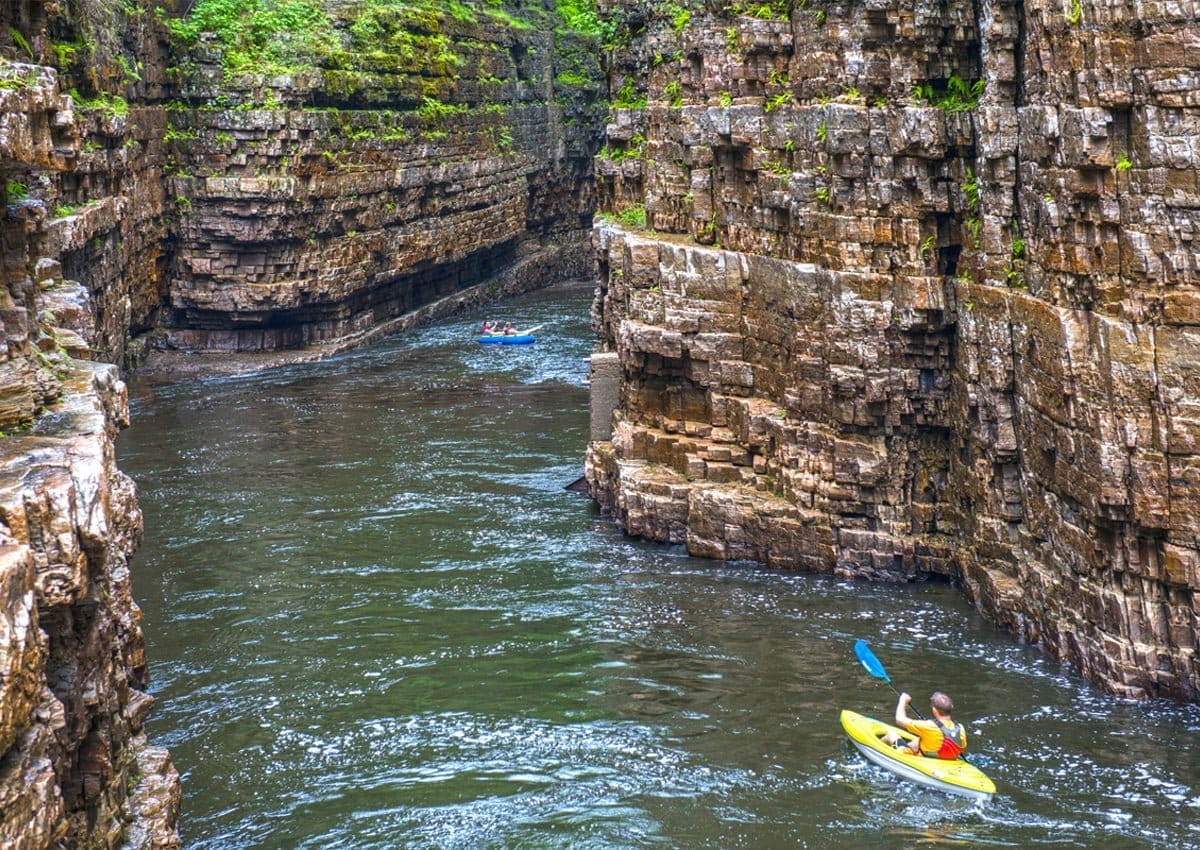 Ausable Chasm in Au Sable, NY | Photo Courtesy of I Love NY
Go back in time even more as you head further up Lake Champlain to Ausable Chasm, aka "the Grand Canyon of the Adirondacks", carved about 10,000 years ago by glaciers after the last ice age.
Stop for lunch in the quaint community of Westport, the birthplace of the Adirondack chair.
Visit the Hyde Collection in Glens Falls with artwork spanning 6,000 years, including pieces from da Vinci, Rubens, Whistler, and Homer.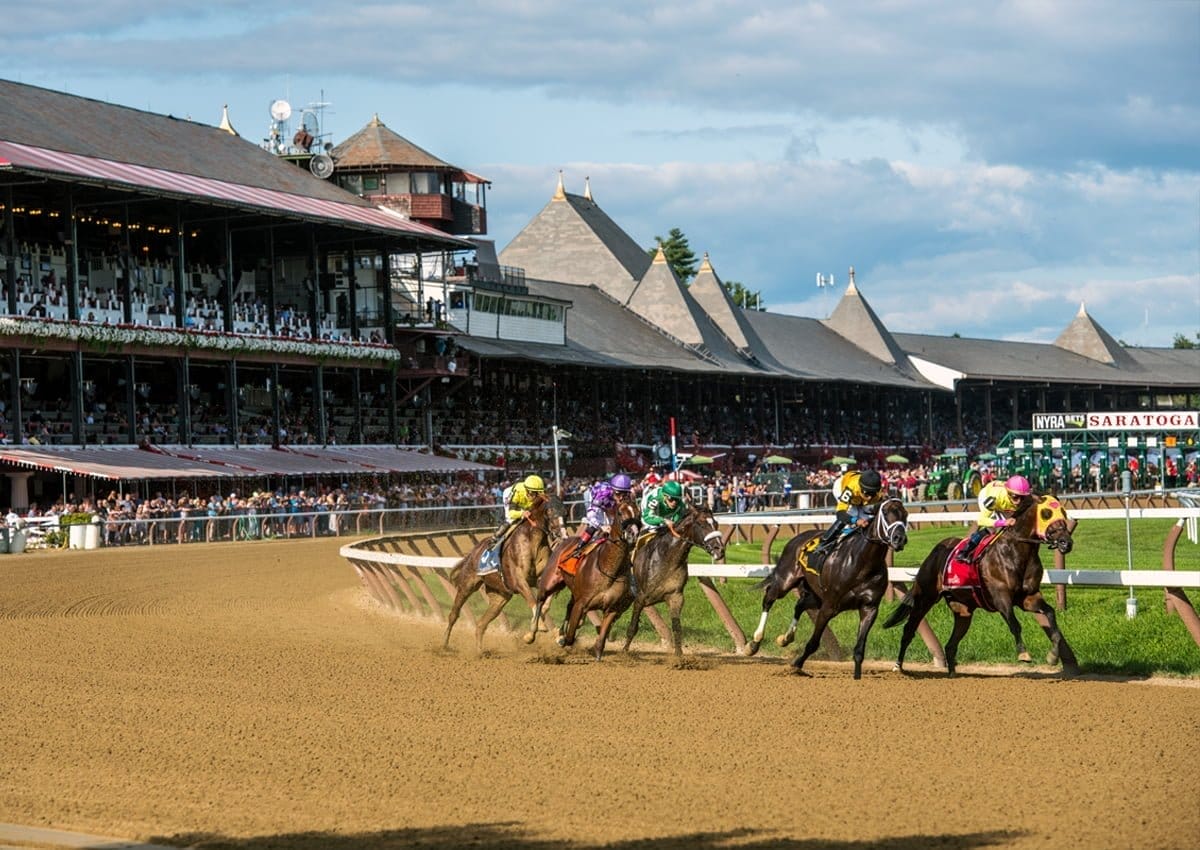 Saratoga Race Course in Saratoga Springs, NY | Photo Courtesy of Chris Mander
Spend some time exploring Saratoga Springs' vibrant downtown, with its world-class lodging, dining, and shopping, as well as Congress Park with a carousel and natural springs you can sample.
Catch a thrilling thoroughbred race at Saratoga Race Course.
Check the schedule at Saratoga Performing Arts Center where you can enjoy open-air performances ranging from the New York City Ballet to popular rock acts.