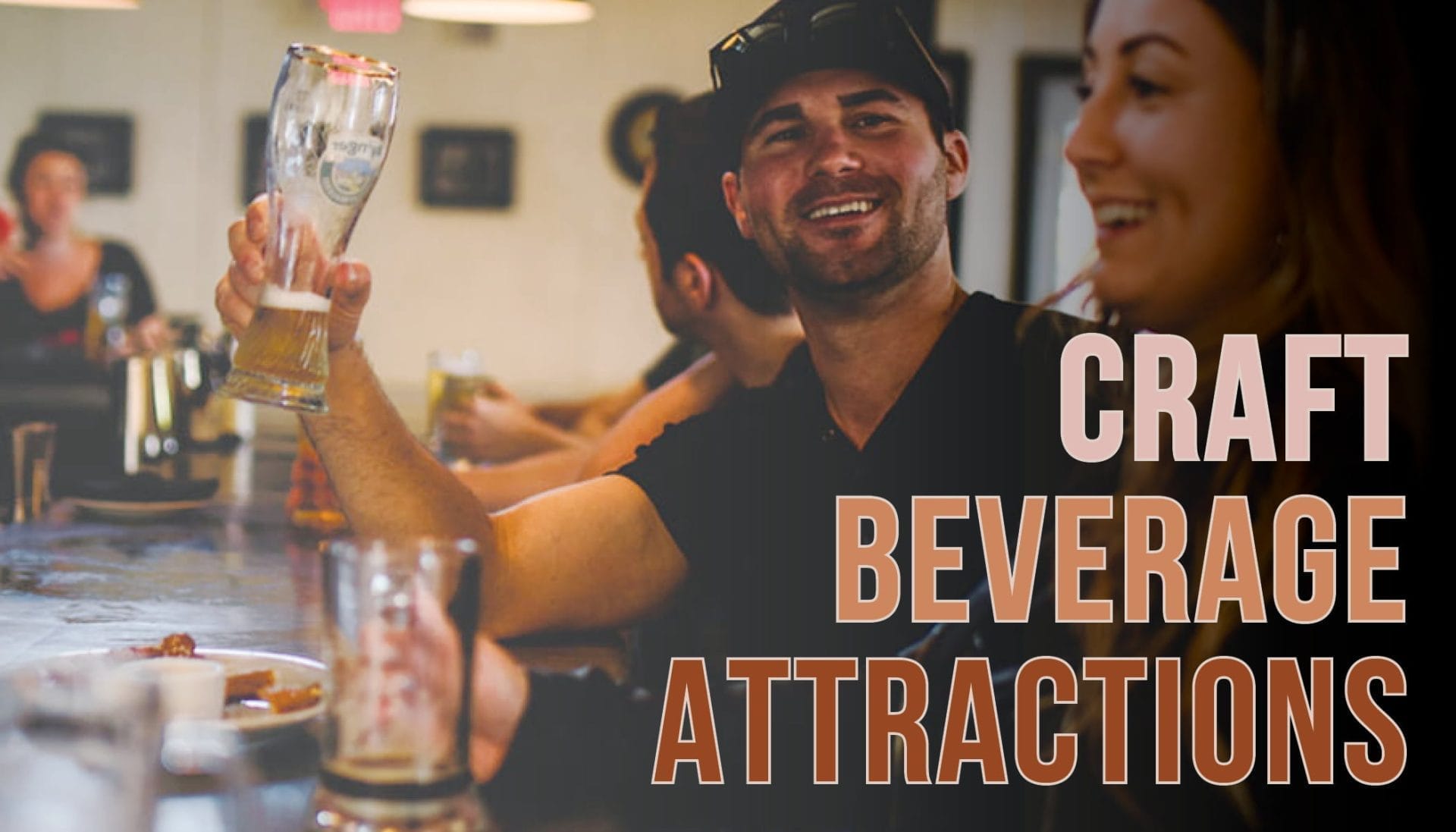 Calling all New York craft beer, cider and wine enthusiasts! 
If you're interested in the best brews and looking for an accessible way to get there, we have what you're looking for. Traveling to these craft beverage attractions is easily accessible through Amtrak. From the Hudson River Valley to Rochester, these breweries, cideries and wineries showcase some of the best craft beverages the state of New York has to offer. 
Whether you're planning a weekend getaway or just stopping by, you won't be disappointed by these breweries, distilleries and trails. Your next drink is just a train ride away with Amtrak. 
Listed below are ten of our favorite drink destinations via Amtrak. This New York craft beverage experience will satisfy all of your brewing needs.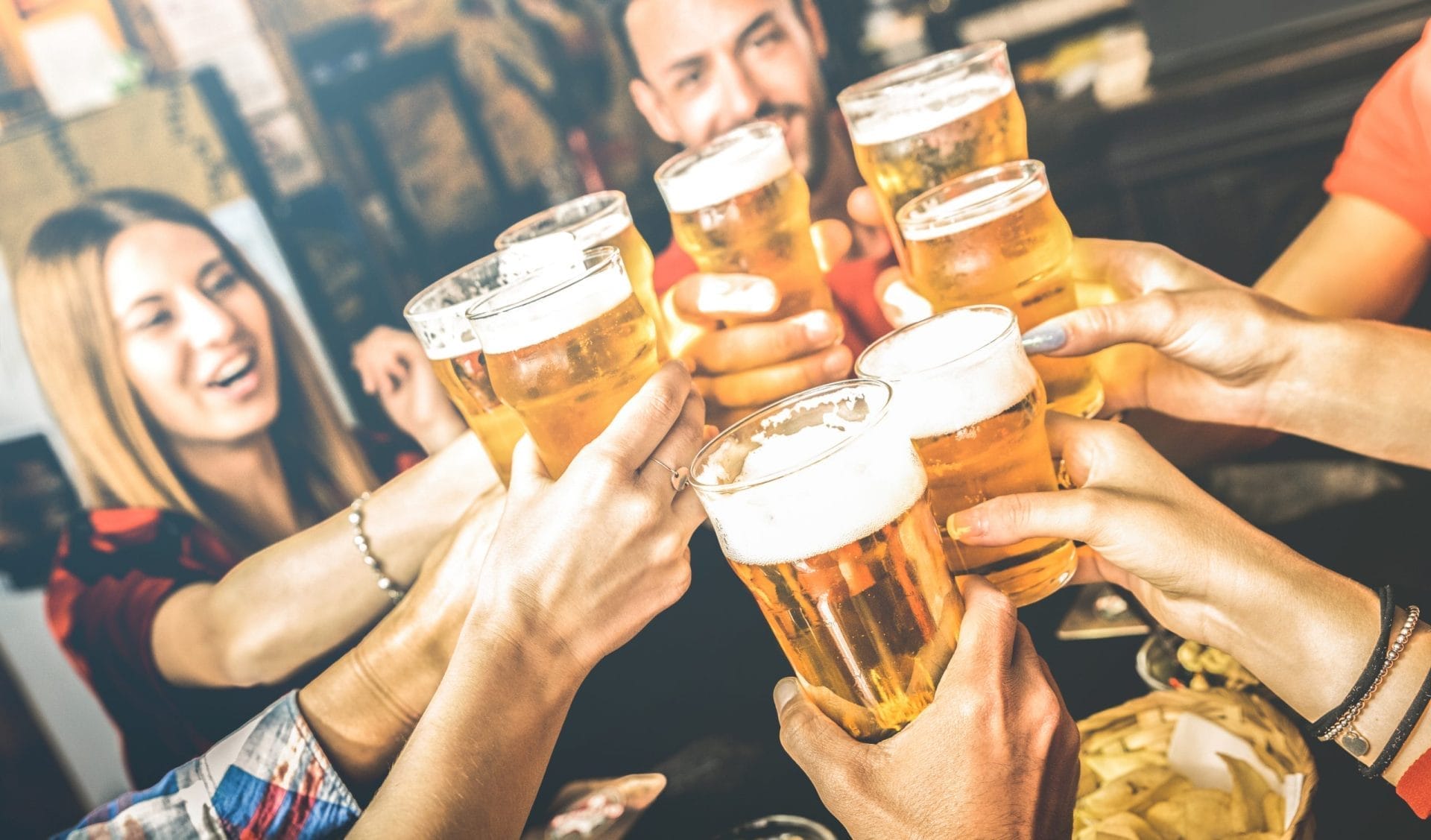 Catskills Beverage Trail
Hudson River Valley
Distance from Hudson Station (HUD): Various
The first fun brewery experience on the list is the Catskills Beverage Trail located in the scenic Hudson River Valley. This beverage trail is currently comprised of 11 locations. The first of the 11 is the Crossroads Brewing Co. Catskill Taproom, which hosts food trucks and a lovely view. The next destination, Honey Hollow Brewing Company, has growlers and kegs filled and is located in Earlton, NY. Following this great brewing company is the 35-year-old, Rip Van Winkle Brewing Company, which is notable for its award-winning lager. Next, the transformed 127-acre farm, West Kill Brewing is a historical spot boasting locally sourced ingredients. Crossroads Brewing Company comes up twice on the trail, the second one being located in Athens, NY. For those looking to make a trip out of the beverage trail, the quaint bed and breakfast, Caleb's Street Inn, is an unforgettable place to stay in the Hudson Valley. Looking to introduce your tastebuds to something other than beer? The Hudson Chatham Winery of Tannersville is the perfect destination to check out on your beverage trail trip.
Other great stops on the trail include the relatively new, Old Factory Brewing Company which is a great spot to sit down with a bite to eat while you enjoy your drink. Also on the trail is Subversive Malting & Brewing, Hunter Mountain Brewery Kitchen & Craft Beer, Left Bank Ciders, The Vineyard at Windham and Brewery LaHoff.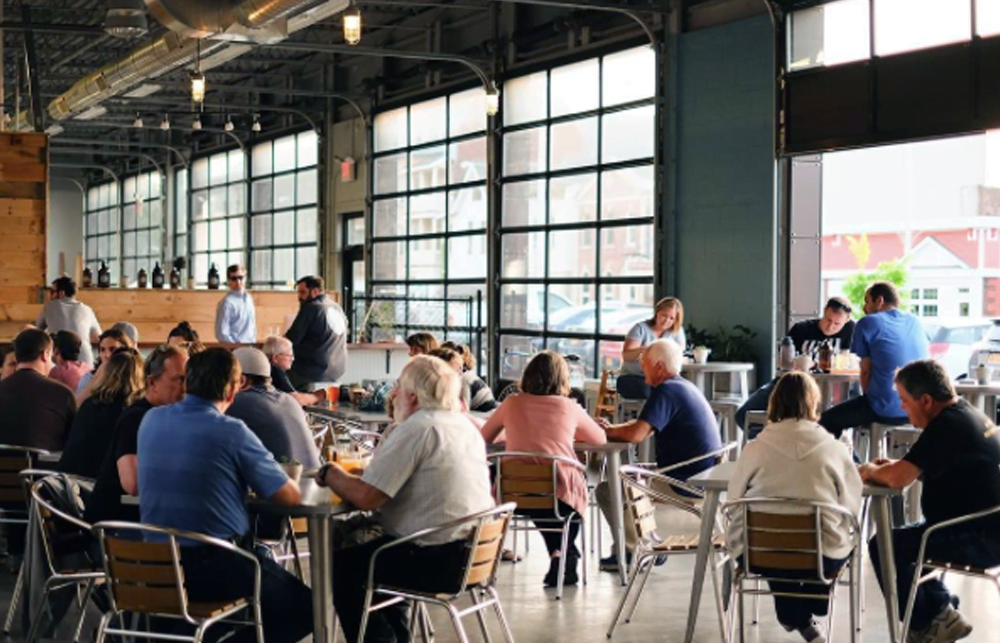 Schenectady Ale Trail
Schenectady
Distance from Schenectady Station (SDY): Various
The second destination and beverage trail on the list is the Schenectady Ale Trail. Located right in Schenectady, NY, this ale trail features six local breweries, including Back Barn Brewing Company, Druthers Brewing Company, Frog Alley Brewing Company, Great Flats Brewing Company, Mad Jack Brewing at the Van Dyck and Wolf Hollow Brewing Company. Be sure to sign up for a digital passport at the price of $40 to receive one beer flight, which is 4-5 tastings at each of the six Schenectady County breweries. If you want to rest during your fun visit on the Ale Trail, The Landing Hotel offers scenic, panoramic views. Looking to make the most of your visit with other fun destinations off the trail? The Rivers Casino & Resort is a conveniently close attraction to The Landing Hotel.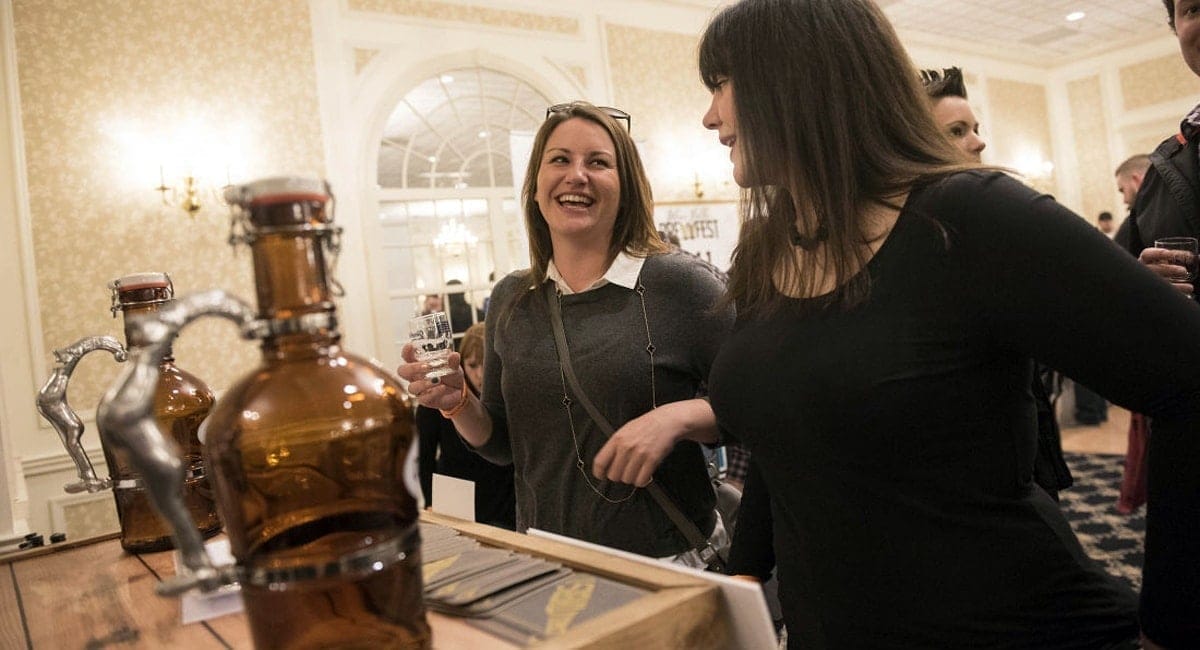 Adirondack Craft Beverage Trail
Adirondacks & Saratoga
Distance from Saratoga Springs Station (SAR): Various
The third on the list spans both the Adirondacks and Saratoga. Unfortunately, Amtrak's Adirondack line is currently not in service, but Saratoga Springs Station is still accessible. If you're wondering how to complete the rest of the trail via Amtrak, check out Enterprise's rental car service.
The Adirondack Craft Beverage Trail is a self-guided tour of 27 craft beer, wine, cider, soda and distilled spirit makers in the Adirondacks and Saratoga area. If you're not a wine-lover, the majority of the stops on the trail are breweries and distilleries. With breweries like the veteran-owned, Slickfin Brewing Company and the family-owned, Davidson Brothers Restaurant & Brewery, this beverage trail is the ultimate drinking experience. Hours vary for each location so make sure to check out the websites of the various destinations prior to arrival. With 27 various beverage options on the trail, you'll definitely want to make the most out of your trip by staying in one of the several hotels in the area when you're not enjoying craft beverages. Distances from each station vary, but you can experience the trail from the Saratoga Springs, and once they are reinstated, the Fort-Edwards-Glen Falls and Whitehall stations. While visiting the Adirondacks, visitors can stay at the Lincoln Log Colony in Lake George, NY, which has fun activities like shuffleboard and a 20-mile bike trail.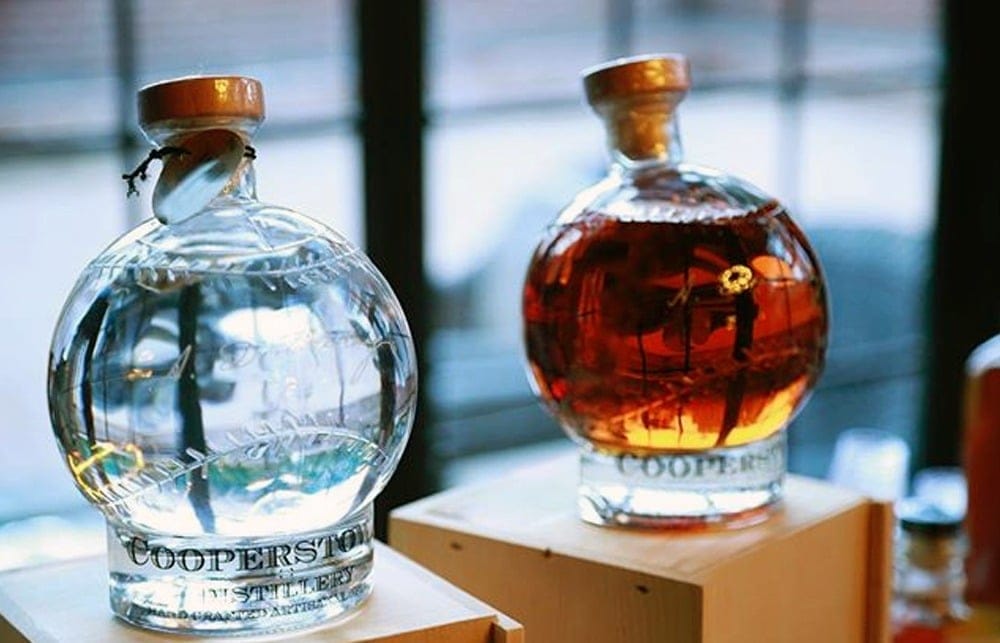 Cooperstown Beverage Trail
Central New York
Distance from Albany-Rensselaer Station (ALB): Various
Pick up your reserved rental #NYTRAIN Enterprise Rent-a-Car at Albany-Rensselaer Station. Click here to reserve your car, or call Enterprise's Albany office at 518-427-3893.
Running 37 miles through Otsego County in Central New York, the Cooperstown Beverage Trail is the last trail on the list. Although at its origin the Cooperstown Beverage Trail only included four stops, today the beverage trail includes eight separate breweries, distilleries and wineries. On the trail is the Bear Pond Winery, Cooperstown Brewing Company, the scenic Brewery Ommegang, the award-winning Cooperstown Distillery, picturesque and locally grown Pail Shop Vineyards, the historic Fly Creek Cider Mill & Orchard, Rustic Ridge Winery and finally, High Hurl Brewery. Each of the stops is open at various hours and days. To avoid any inconveniences, make sure to check the hours for each location on the trail.
A fantastic hotel to stay in during your visit is the historic and unique, Amsterdam Castle. This castle is closest to Amtrak's Amsterdam Station in Central New York. If you're looking to enjoy more of Central New York's beautiful scenery off the trail, the Erie Canal Bike Path is a must-see destination, conveniently close to Amsterdam Castle.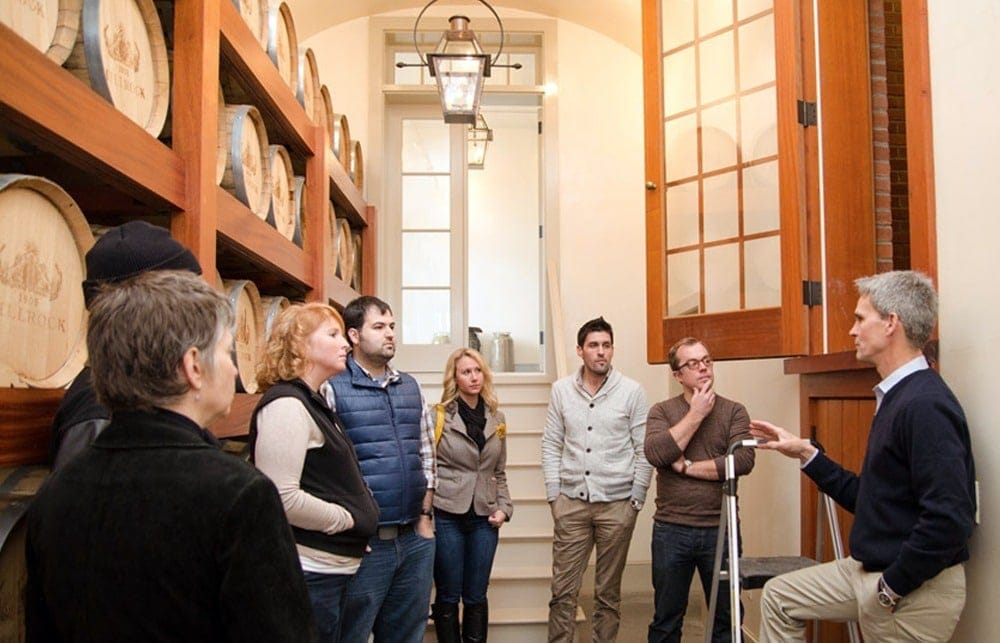 Hillrock Estate Distillery
Hudson River Valley
Distance from Hudson Station (HUD): 21 miles
Founded in the early 1800s, this 200-year-old destination is the perfect location for those who enjoy a taste of history alongside their drink. The Hillrock Estate Distillery is the fifth on this list and is located in the beautiful Hudson River Valley and 22 miles from Hudson Station. This distillery produces hand-crafted spirits with their own floor malted grain. Quality and detail are Hillrock Estate Distillery's top priorities, as they have upheld this notion during prohibition times and well after. Hillrock carries a variety of whiskeys, such as their Single Malt, Double Cask Rye and Solera Aged Bourbon. While you try some of these hand-crafted spirits, enjoy the view that overlooks their barley fields and the Berkshire Mountains. Spend your day at the Distillery with two of their tours, including the Tour and Tasting with Charcuterie & Cheese Plate and their Field-to-Glass Tour & Tasting.
Nine Pin Cider Works
Albany
Distance from Albany-Rensselaer Station (ALB): 3.1 miles
Enjoy the locally grown cider flavors of Albany, New York at Nine Pin Cider Works. Visitors are welcome to the tasting experience at the cidery's cafe. At the cafe, you can choose from delicious dining options like sourdough pizza and small plates like Charcuterie boards.
Nine Pin prioritizes local agriculture, using apples and fruits only grown in New York state. Whether you're trying their crisp and refreshing Signature cider or the spicy yet balanced Ginger cider, you'll be sure to find something delicious. Worried about wheat products? Nine Pin Cider Works only carries naturally gluten-free ciders. Travel to this destination via Amtrak. Nine Pin is only 2.5 miles from Albany-Rensselaer Station.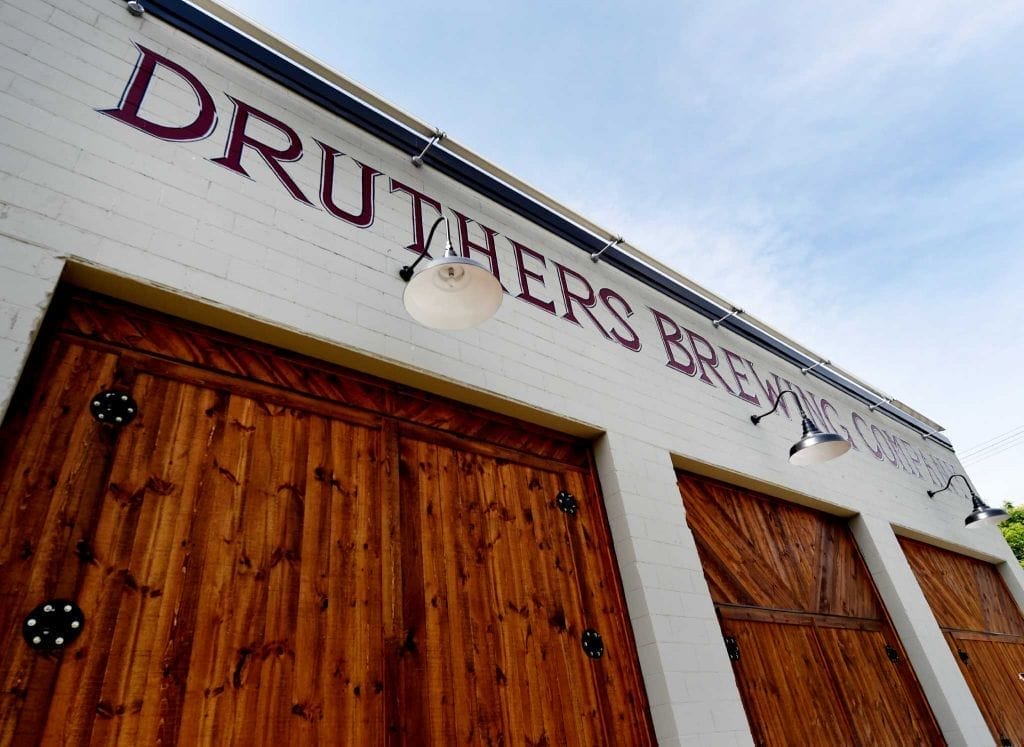 Druthers Brewery
Saratoga Springs
Distance from Saratoga Springs Station (SAR): 1.5 miles
Also listed on one of the aforementioned beverage trails, Druthers Brewery is a must-visit destination in Saratoga Springs, NY. Druthers Brewery is much more than your average restaurant. The brewery is home to a multitude of tasty hand-crafted beers. As one of Saratoga's most visited breweries, Druthers uses a 10BBL brewing system. Located 1.5 miles from Saratoga Station, the brewery is a prime destination to enjoy a style of beer for everyone. With so many craft beer options on tap, it is easy to find your new favorite beer. Alongside their hand-crafted beers, the brewery carries custom glassware to provide the ultimate beer drinking experience. Whether you enjoy IPAs, sours or ales, this brewing company caters to every beer-lover. No matter which Druthers establishment you're visiting, you're bound to find your new favorite beverage or food.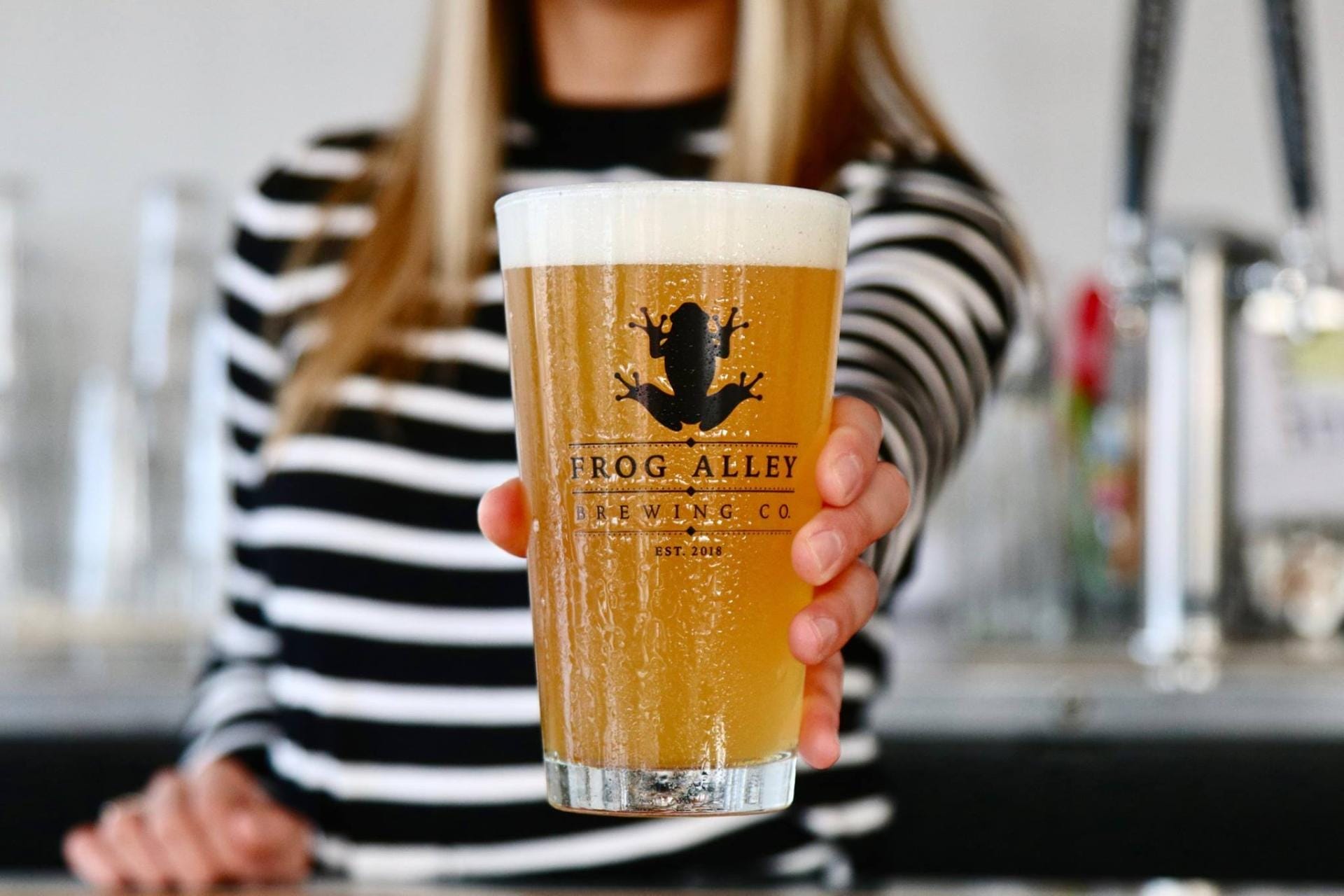 Frog Alley Brewing
Schenectady
Distance from Schenectady Station (SDY): 0.2 mile
Included in some of the beverage trails mentioned above, Frog Alley Brewing is a popular destination on this list. Located in the heart of Schenectady, and 0.2 miles from Schenectady Station, this brewing company has multiple craft beers on tap or canned. Try popular flavors, such as the Skull Frog, or Captain Ellis. From IPAs to seasonal beers, Frog Alley Brewing has something for every beer drinker. The establishment is open every day of the week at different hours. This brewing company is the perfect destination to sit back and relax with a beer in hand while enjoying live music. Can't get enough of what you tried at Frog Alley? The brewing company's craft beverages are carried at most local grocery stores.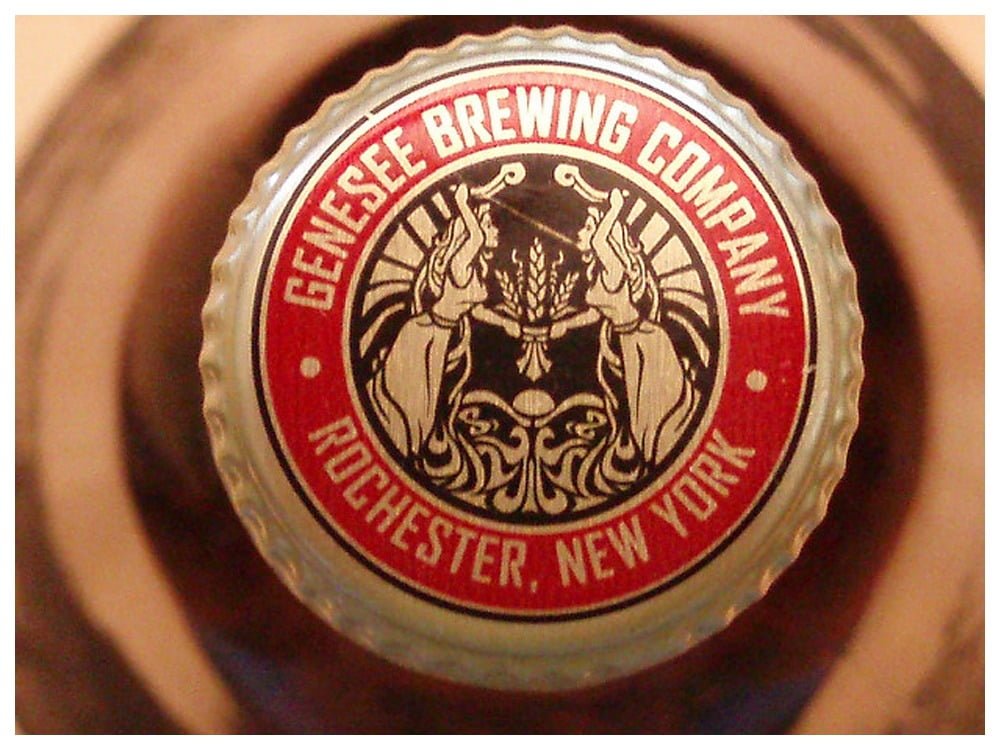 Genesee Brewery
Rochester
Distance from Rochester Station (ROC): 0.5 mile
Enjoy craft beverages from one of the oldest and largest breweries in New York at Genesee Brewery in Rochester. This brewery is only 0.5 miles from Rochester Station via Amtrak, making it a convenient trip. The Genesee Brew House carries 16 taps with a variety of beverage and beer options. While tours are unavailable at this time, visitors can still enjoy and experience countless brews and tastings. Founded in 1878, Genesee Brewery is the perfect attraction for beer drinkers, no matter what your favorite type of beer is. Although Rochester is home to many great beer destinations, Genesee is sure to stand out among the other breweries.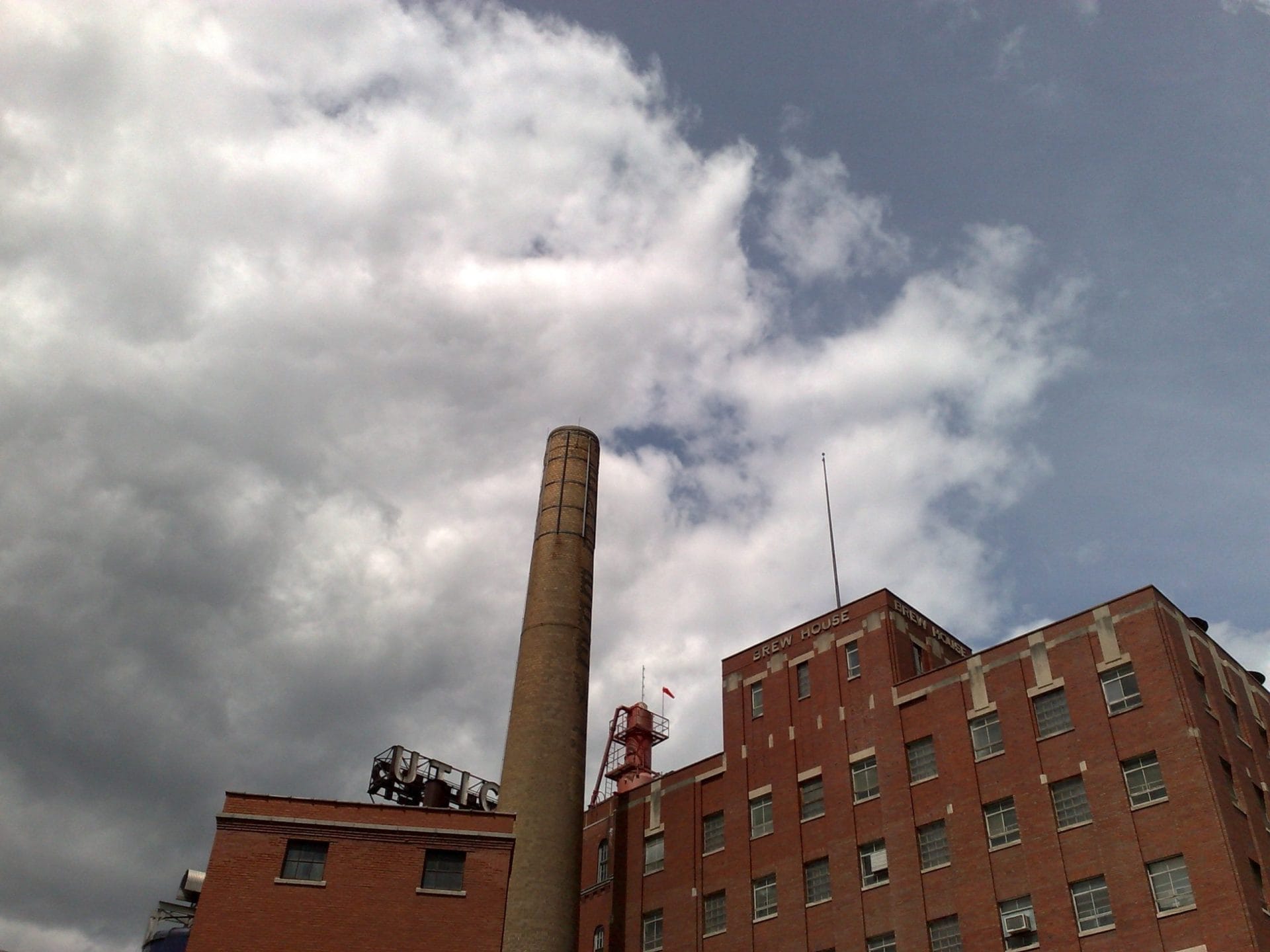 Saranac Matt Brewing Company
Central New York
Distance from Utica Station (UCA): 1.3 miles
The Saranac Matt Brewing Company is a must-see destination in Utica. Located right in Central New York, and under the leadership of the fourth generation of the Matt family, the Saranac Matt Brewing Company serves a vast variety of craft beverages. This brewing company is only 1.4 miles from Utica Station, making it a quick and easy traveling experience. Visitors can expect craft beverages, ranging from IPAs, spiked seltzers, ales, ciders and even soft drinks. Founded in 1888, the Matt family's brewing company survived the prohibition era and much more. You can support the Saranac Matt Brewing Company by purchasing any of their several brews in person or online through their website.
Support some of the greatest craft breweries and craft beverage locations in New York state via Amtrak today!
More to do in New York this fall season