The glitz and glam of the urban New York City can make one forget that New York State is home to the largest park in the United States, the Adirondack Park. With six million acres including 46 four-thousand-foot peaks and 2,300 lakes and ponds, the Adirondacks should catch the eye of those looking for an outdoor getaway, but where to start in such a vast landmass? Try Lake Placid.
Lake Placid is a cozy, charming village, nestled in the scenic High Peaks region, but don't be fooled. This welcoming resort, which has hosted two Winter Olympic Games (1932, 1980), and it's still home to some of the most high-octane winter experiences in the entire country. For a nearby vacation, a winter trip to Lake Placid can be as wild or as sports-packed as you desire.
Ski or snowboard down Whiteface Mountain
Whether you black diamond junky or a newcomer to the ski slopes, Whiteface Mountain, 10 miles from Lake Placid, has something for everyone. At 4,867 feet, Whiteface is the fifth-highest peak in New York State. The ski area, which hosted the alpine events during the 1980 Winter Olympics, features 283 acres of world-class terrain with 360-degree panoramic views of the Adirondack Mountains.
If you're a novice or if you haven't been on a chairlift in a while, start the day with a lesson from an award-winning ski instructor while your children get instruction and play time at the Kid Kampus. When you're ready to tackle the mountain, choose from the 86 trails, some manicured like white corduroy and others that will challenge the most expert skier.
Regardless of the trails you choose, you'll enjoy the ride up the Cloudsplitter Gondola over frozen streams, up rock faces and through a windswept forest. You can see the village of Lake Placid and the Lake Champlain as you near the top of the lift.
If you would rather jump and jib, look no further than Whiteface's Terrain Park. Snowboarders can safely hone their tricks at this well-maintained freestyle park.
With eleven lifts, equipment rentals and storage, a topnotch staff, slopeside eating and a full-service ski shop, Whiteface is a heaven for anyone who skis or snowboards.
To read more about Whiteface Mountain and other prime ski destinations reachable through Amtrak, click here.
Explore the Wilderness of the Adirondacks
For some, getting that perfect view requires scaling the sheer face of a 1,000-foot frozen waterfall or zipping through the backcountry on a snowmobile. Or it could mean partaking in the 6,000-year-old tradition of snowshoe-hiking. It's all possible in Lake Placid.
One of the newest winter activities offered there is studded-tire biking. A winter alternative to mountain biking, studded-tire biking takes riders over the snow-covered biking trails with giant tires. The "tank of a bike", as termed by blogger Emilee Hazelden, can handle any type of challenging terrain on the Peninsula, Lussi, or Pine Pond trails.
Need gear or a guide? Some of the shops on Main Street rent and sell the equipment you need to venture out in the snow. You can also book a local guide to take you into the surrounding wildlands to ice fish, track game and to teach you basic survival skills while immersing you in local history and folklore.
Get Active in the Olympic Village
Feel the wind in your face dog sledding across ice-covered Mirror Lake in the center of Lake Placid, or flying down the historic, 30-foot-high toboggan chute in a hand-crafted 8-person sled. But if it's the Olympic spirit you seek, start at the Lake Placid Olympic Center in the center of town. In 1980, the underdog U.S. Olympic hockey team's captured our hearts with their "miracle on ice", defeating the Soviet Union in what's now called the Herb Brooks Arena (named for the team's coach). The historic ice rinks inside the Olympic Center still host international figure skating and hockey competitions, as well as ice shows, concerts and conferences.
In Lake Placid, you don't have to be content watching world-class athletes, you can experience what it is like to be one. Rent skates and take a few laps around the speedskating oval, or travel 55 miles per hour in a bobsled at Mount Van Hoevenberg wedged between a professional driver and brakeman. If you want to brave the mile-long track alone, a coach from the U.S.A. Luge or Skeleton Team will train you how to slide down on your back or stomach on Olympic-caliber equipment.
Not a gravity junky? Mount Van Hoevenberg also boasts over 50 kilometers of groomed Nordic trails. Traverse the snowy forested hills on snowshoes or cross-country skis while breathing in the crisp Adirondack air. You can also test your marksmanship on the biathlon range.
Take Amtrak to Lake Placid
Traveling to Lake Placid is easy on Amtrak! If skiing or snowboarding is your thing, Amtrak will transport your gear at no extra charge.
Take Amtrak to Lake Placid with bus connections to High Peaks Resort (LPD) or Olympic Center Visitors Bureau (LPA). You can purchase a single ticket from Amtrak including the bus connection which is available from Westport Amtrak station. Use Amtrak's See New York and Save 15% discount!
Many of the hotels and venues in the Lake Placid area also include shuttle service with your room or the price of admission, like the Whiteface Mountain Valley Shuttle.
More New York Ski Mountains
New York has some of the best places to ski in the Northeast! Avoid getting cabin fever by visiting the top-rated ski resorts in New York.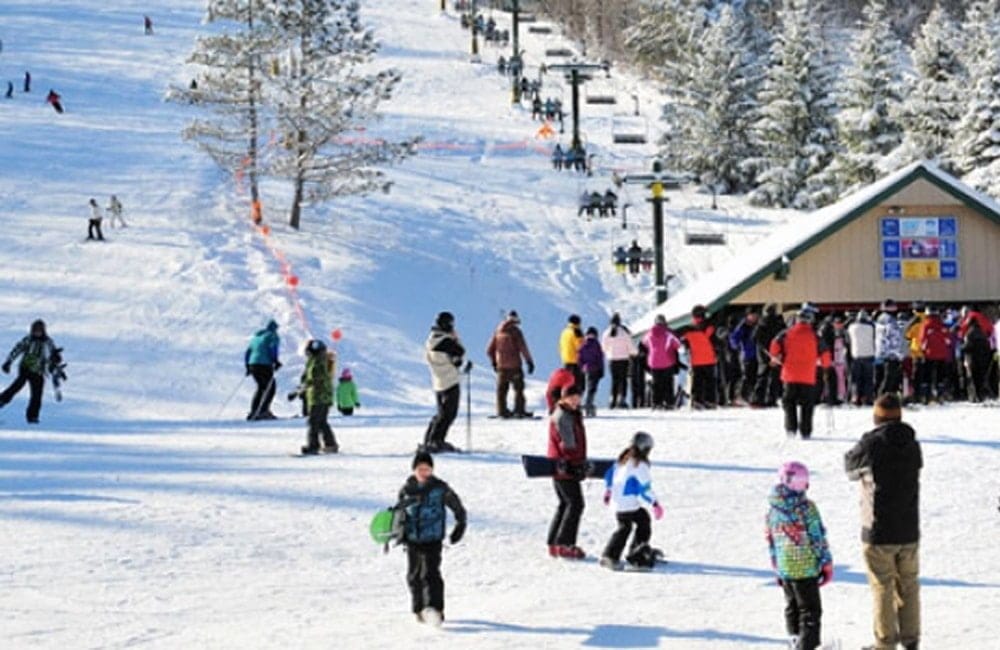 Kissing Bridge
With a total of 10 lifts spanning 39 trails, Kissing Bridge is known for its quick lines, allowing for more time on the slopes! It has a 1,700-foot summit, hosting mostly intermediate trails, making it the perfect mountain to teach your children.
23.6 Miles from Buffalo-Depew Station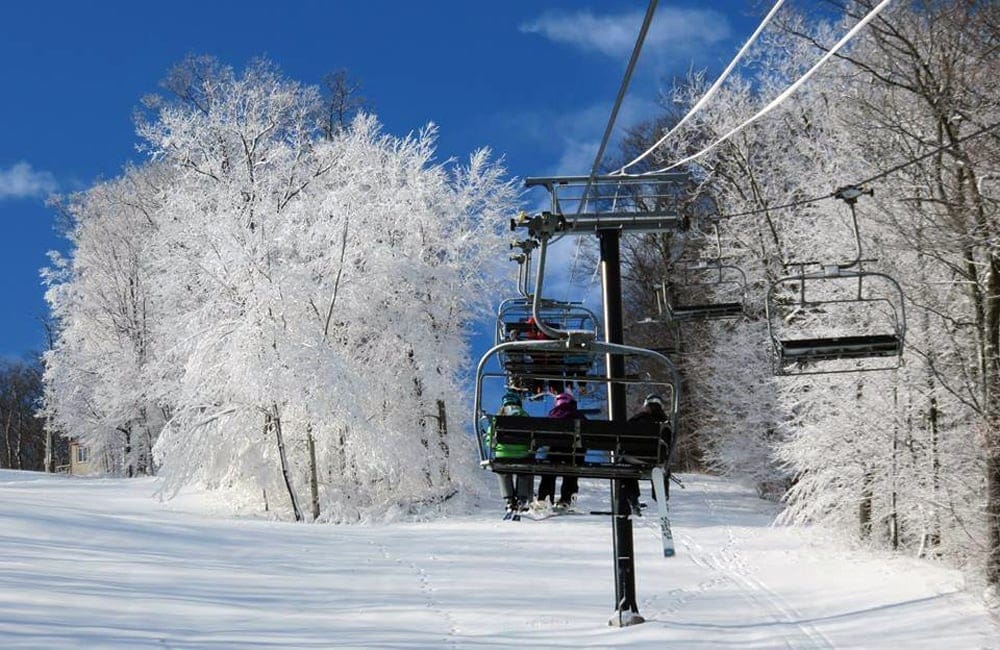 Bristol Mountain
Bristol Mountain is a premier ski resort in the Finger Lakes offering 1200 feet of vertical, two high-speed quads and state-of-the-art snowmaking on 35 trails.
36.9 Miles from Rochester Station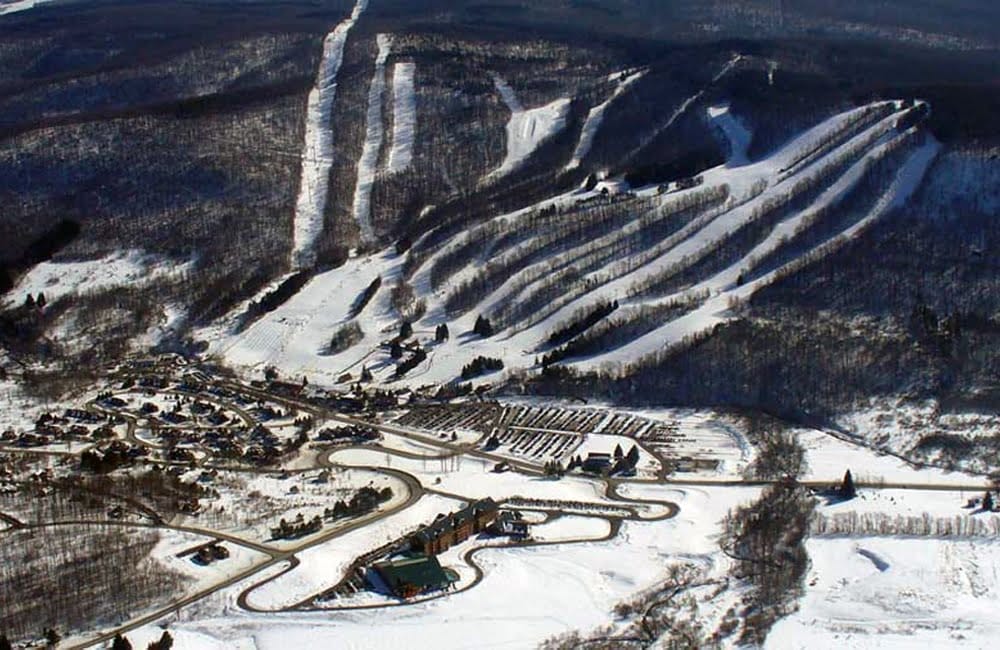 Greek Peak Mountain Resort
The ultimate year-round, family-friendly destination Greek Peak Mountain Resort was founded in 1958 and features thirty-three trails, six aerial lifts, two surface lifts, beginners' slope, and terrain parks.
44.2 Miles from Syracuse Station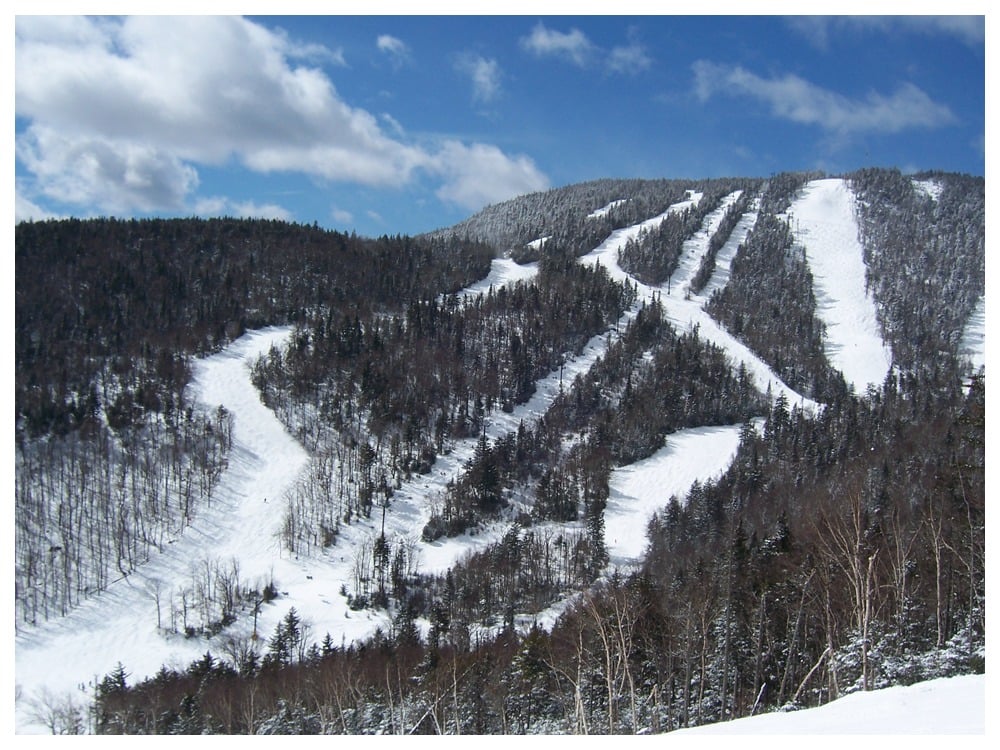 Gore Mountain
New York's largest ski resort, Gore Mountain features over 100 different trails and over 2,000 feet of vertical, the excitement is endless!
52.9 Miles from Saratoga Springs Station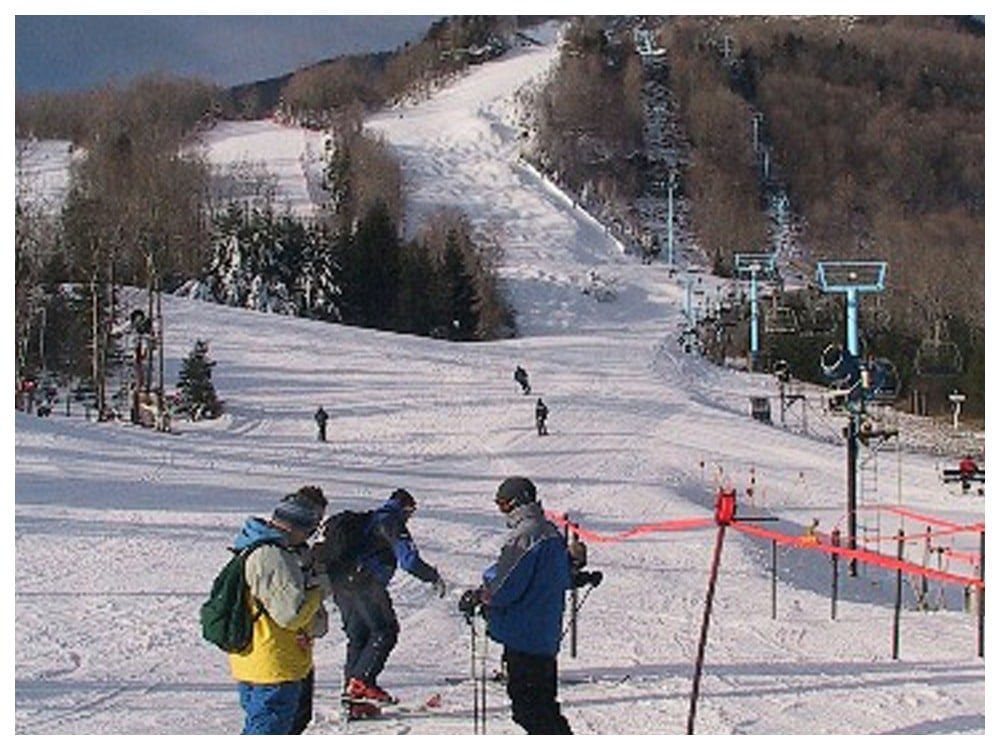 Hunter Mountain
Hunter Mountain offers fun times on and off the slopes with serious terrain balance by an award-winning learning center for beginners of all ages.
26.5 Miles from Hudson Station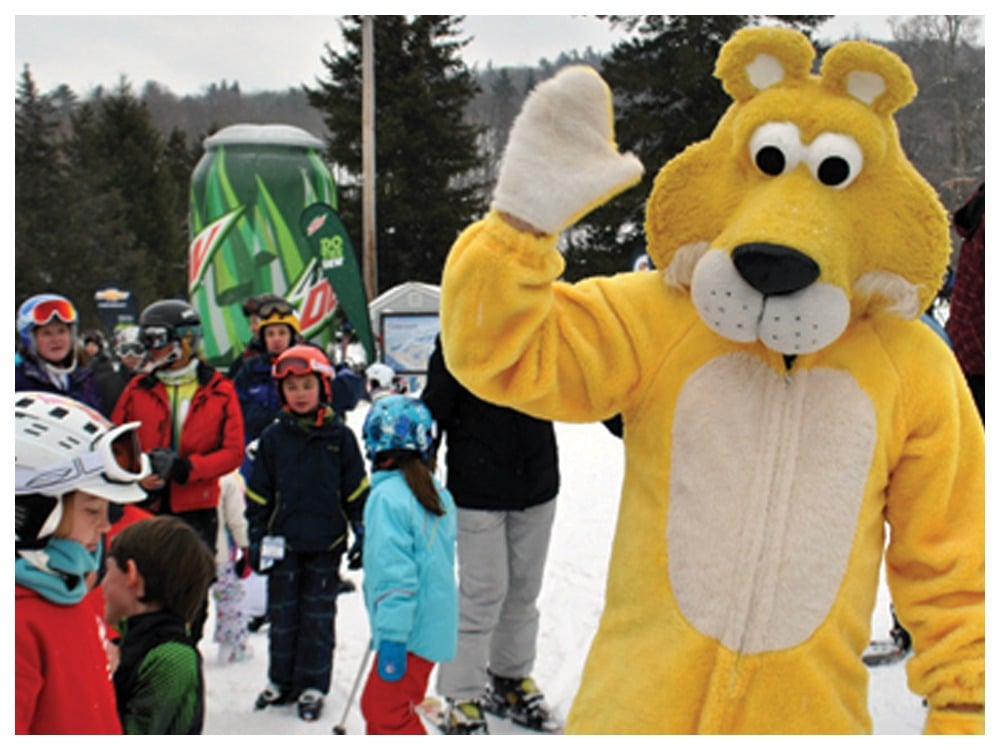 Catamount Ski Area
Catamount Ski Area boasts 36 trails, most of which are of beginner to intermediate difficulty, so the entire family can enjoy their time. For the daring individuals, there are 5 separate terrain parks and a 400-foot half-pipe!
20.1 Miles from Hudson Station