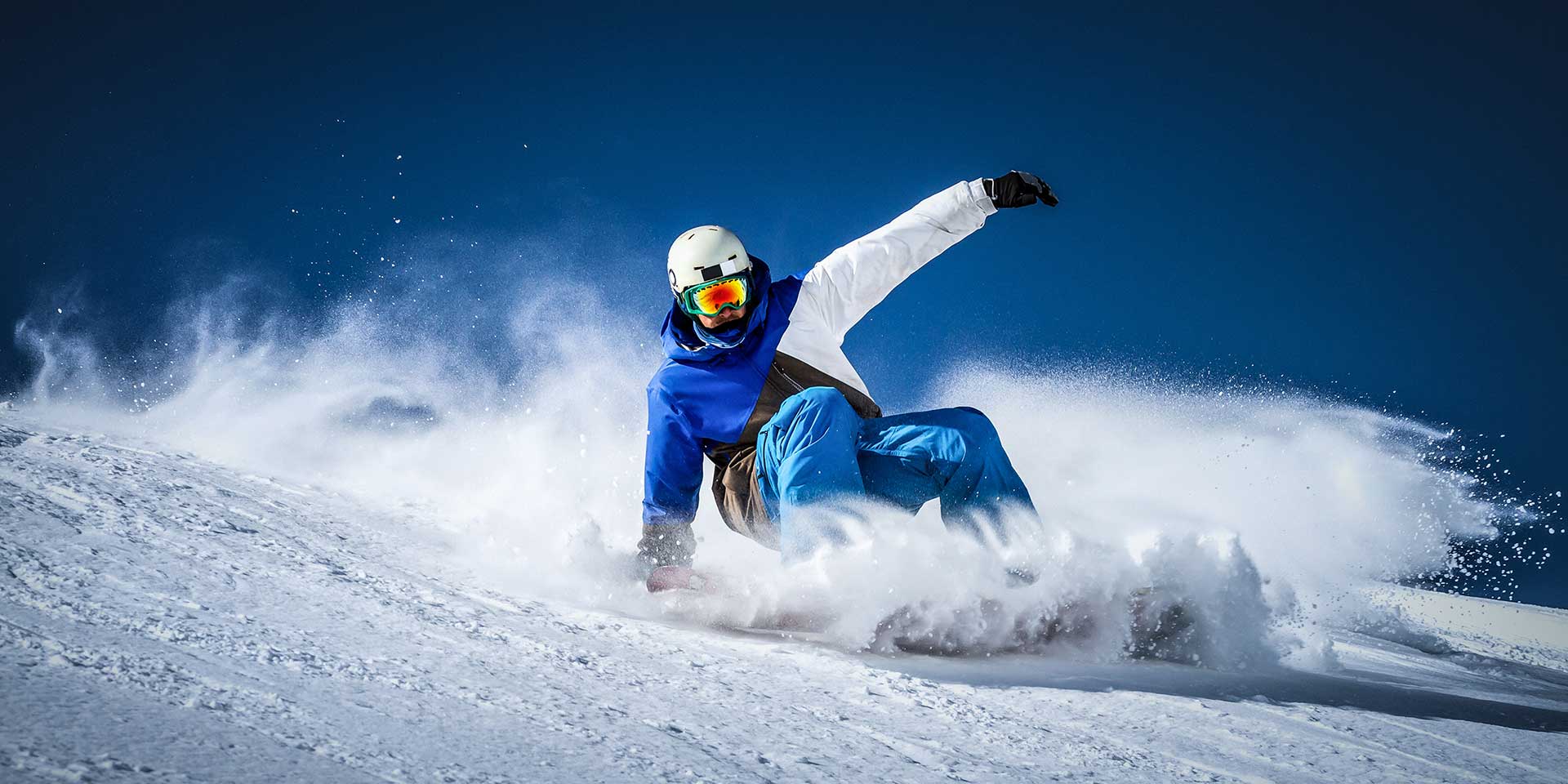 There is no doubt that New York State has some of the best places to ski in the Northeast! Want to take your family on a winter excursion? Amtrak allows you to do so without the hassle of cramming your car full of skis, snowboards and equipment*! Save hours of driving and just hop on the train at a nearby Amtrak station, and visit some of the best ski resorts in New York. Rent equipment upon arrival for a low rate, and simply return it at the end of the day!
Let Amtrak show you what New York's mountainous landscape has to offer!
Best Ski Resorts in New York
Kids Ski Free Passport Program
The Kids Ski or Ride Free Passport offers 3 free* lift tickets to experienced 3rd and 4th-grade skiiers at some of the best ski resorts in New York when accompanied by a paying adult. There are over 20 ski areas throughout New York State participating in the Ski or Ride Free program. Once the Kids Ski or Ride Free Passport in the mail, you can start shredding all over the state!
This passport gives your child 3 lift tickets at each participating ski area. When an adult ticket is purchased the child gets a lift ticket free, adult ticket does need to be purchased at the ski area or ski area's website, third party discounted or free tickets are not applicable. It does not include lessons or rentals, they would be on your own. This is meant for kids who know how to ski and the adult ticket purchase is necessary from the ski area or through the ski area website. If you have a season pass that is also acceptable as well as discount cards purchased from the ski area directly, not third party purchases. option if you want both.
Please note that you cannot get multiple of one type of passport (like two ski and ride passports).
Celebrate Discover NY Ski Day on January 16, 2020, and enjoy a day on the slopes at some of the best ski resorts in New York for as little as $12 per lift ticket! Ski or ride packages include rentals, and lessons are also available for new skiers or riders starting at $25.
Purchase up to 8 vouchers for you and your family at participating mountains. Vouchers are good for a day or night lift ticket depending when you go skiing.
Purchase Discover NY Ski Day Vouchers
You cannot order from multiple mountains on the same day and those will be void if you do.  No refunds!
1. Click here begin your order.
2. Select the product and how many.
3. Enter Guest Names- Tickets are non-transferable, so you'll need to just enter the guest name or simply use Skier 2, Skier 3, etc., if you are unsure who will be skiing with you.
4. Complete your sale by entering in your payment information.
5. Once you've completed the purchase print your confirmation screen, that is your voucher for skiing that day.
Reminder: Save your confirmation emails; you'll need to print your tickets before heading out to the slopes!
Note: May not be used in conjunction with any other special or discount, and may not be used for redemption of the I SKI NY Passport Program.
*Skis/poles and snowboards must be in a bag or hardsided case. You can carry on your snow and water skis, snowboards, boots, and ski poles if they weigh 50 pounds or less and are 72″ or shorter. Otherwised gear will need to be checked (only on the Lakeshore Limited).
For baggage fees and complete terms and conditions for sports equiptment on Amtrak trains, visit Amtrak.com/Special-Items.