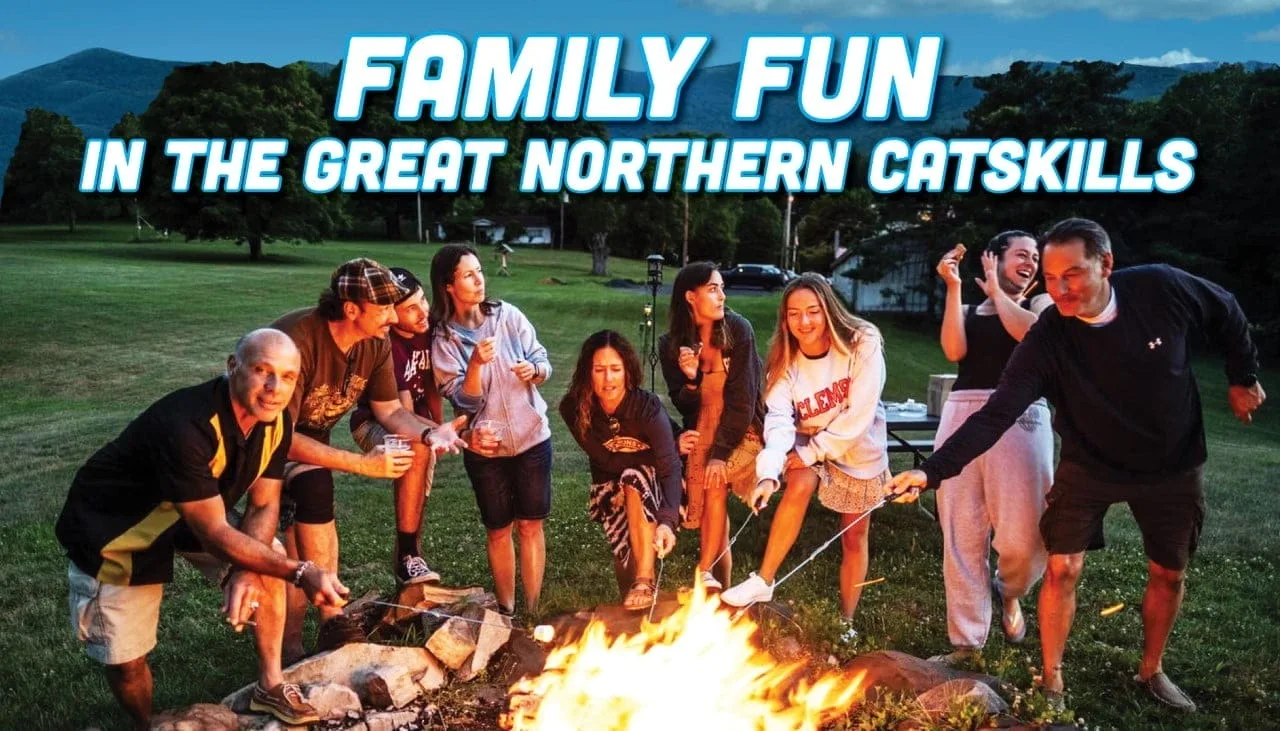 The Great Northern Catskills of Greene County is certainly a region of New York that stays true to its name. Entering the county is a lush sea of greenery. The Catskill Mountains and their various creeks and streams follow you everywhere you go. Just walking or driving down the street is an unforgettable, scenic masterpiece.
As a nature lover and hiker, I was undoubtedly excited to embark on my journey into this mountainous landscape. I'm a resident of Long Island and a former resident of the Hudson Valley, so I've experienced my fair share of New York landscapes. From beaches and hills to cliffs and rivers, I felt I've truly experienced New York, but there's really nothing compared to the mountains that I witnessed in Greene County.
I started my trip at Penn Station's Moynihan Train Hall. I knew navigating the Catskills would entail some driving, but let's face it, nothing beats the relaxing and scenic train ride on the Hudson line. I arrived at Hudson Station at 9:20 a.m. after taking Amtrak's Maple Leaf Train #63. Because of how vast Greene County is, I rented a car through Hudson Station's Enterprise office and prepared for my adventure.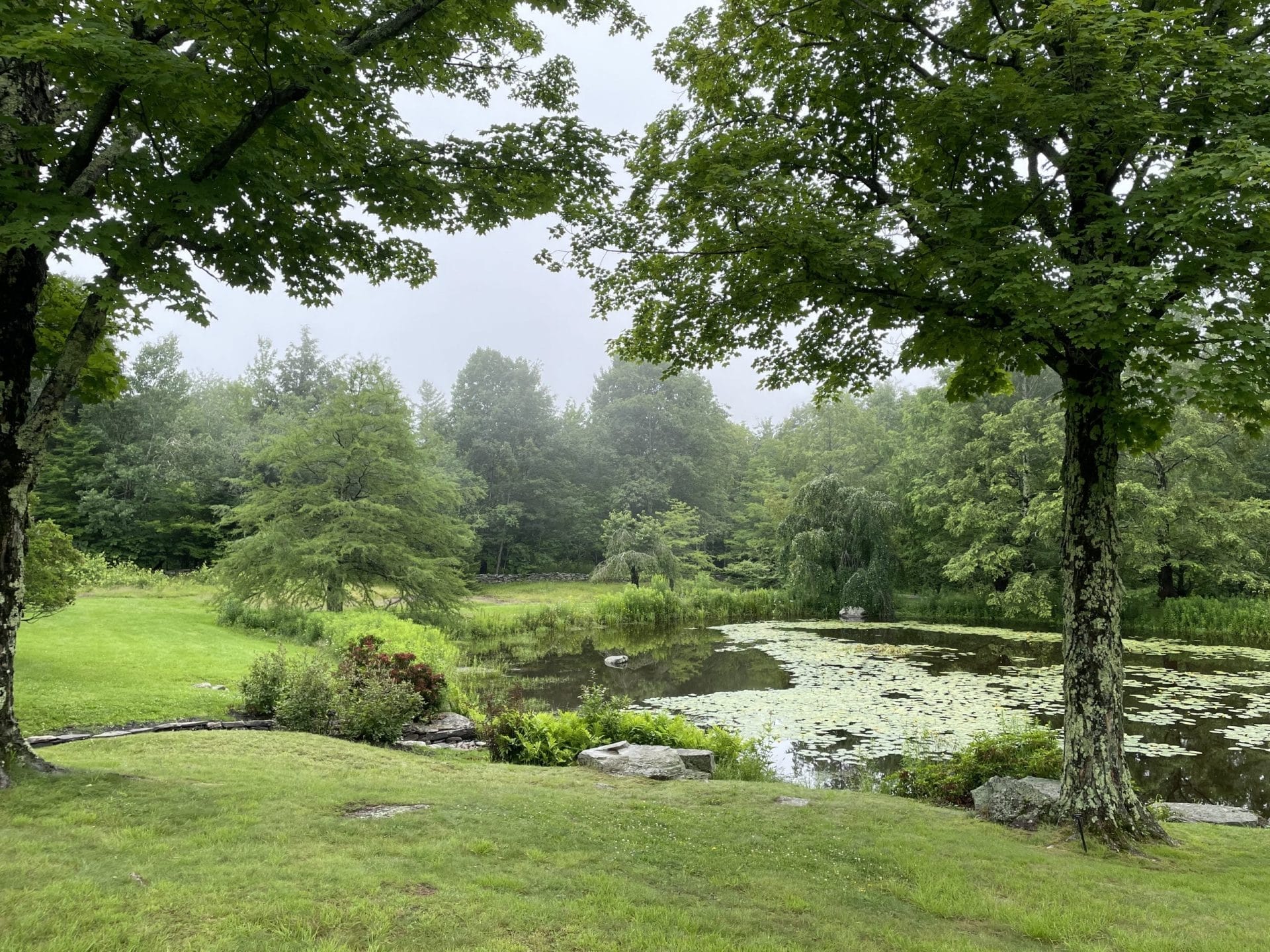 Mountain Top Arboretum
The first stop on my list was Mountain Top Arboretum. I've only seen pictures of this beautiful place, and I knew they wouldn't do it justice. On my way up, I took in the sights of the Catskills, which included plenty of deer, cows, goats, chipmunks and of course, the beautiful mountainous landscape.
Although the mountains and streets clung to the fog, I was still in awe. On your drive up to Mountain Top Arboretum, you'll be taken through picturesque winding roads, and if you're lucky, you'll catch a quick glimpse of the beautiful Kaaterskill Falls. In addition to wet weather conditions, I knew the falls is home to overcrowding, so I opted for the more spacious arboretum.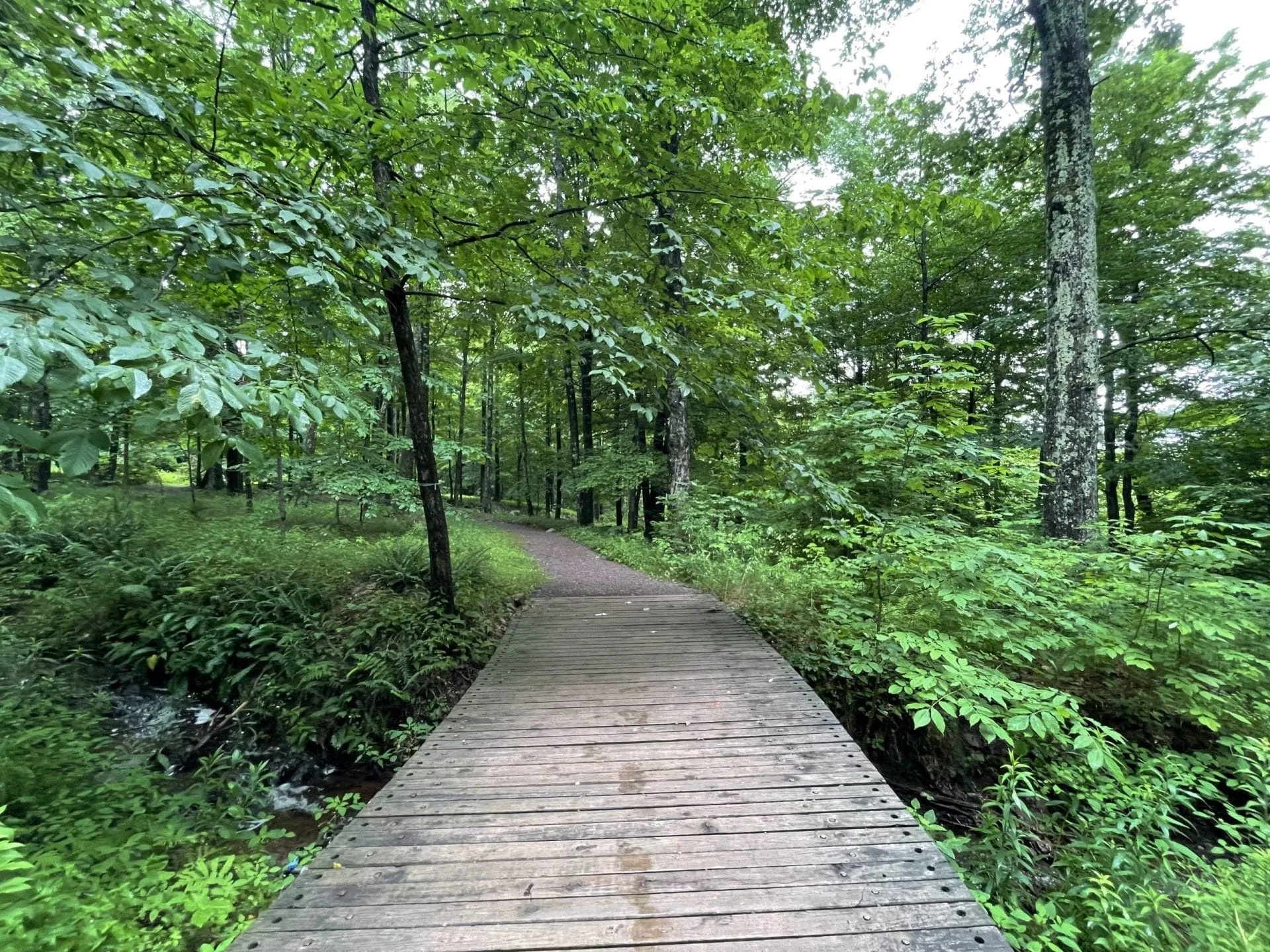 Once I reached Mountain Top Arboretum, I was happy to stretch my legs and explore. Surrounding me were ponds, trees, benches, streams and the smiling faces of families hiking nearby. Venturing onto the Woodland Walk I had plenty of trails to explore. I made my way into the Fairy Garden and the Ampitheatre while walking over small bridges and wooded trails. The hike was fun but also relaxing as I felt fully immersed in the landscape.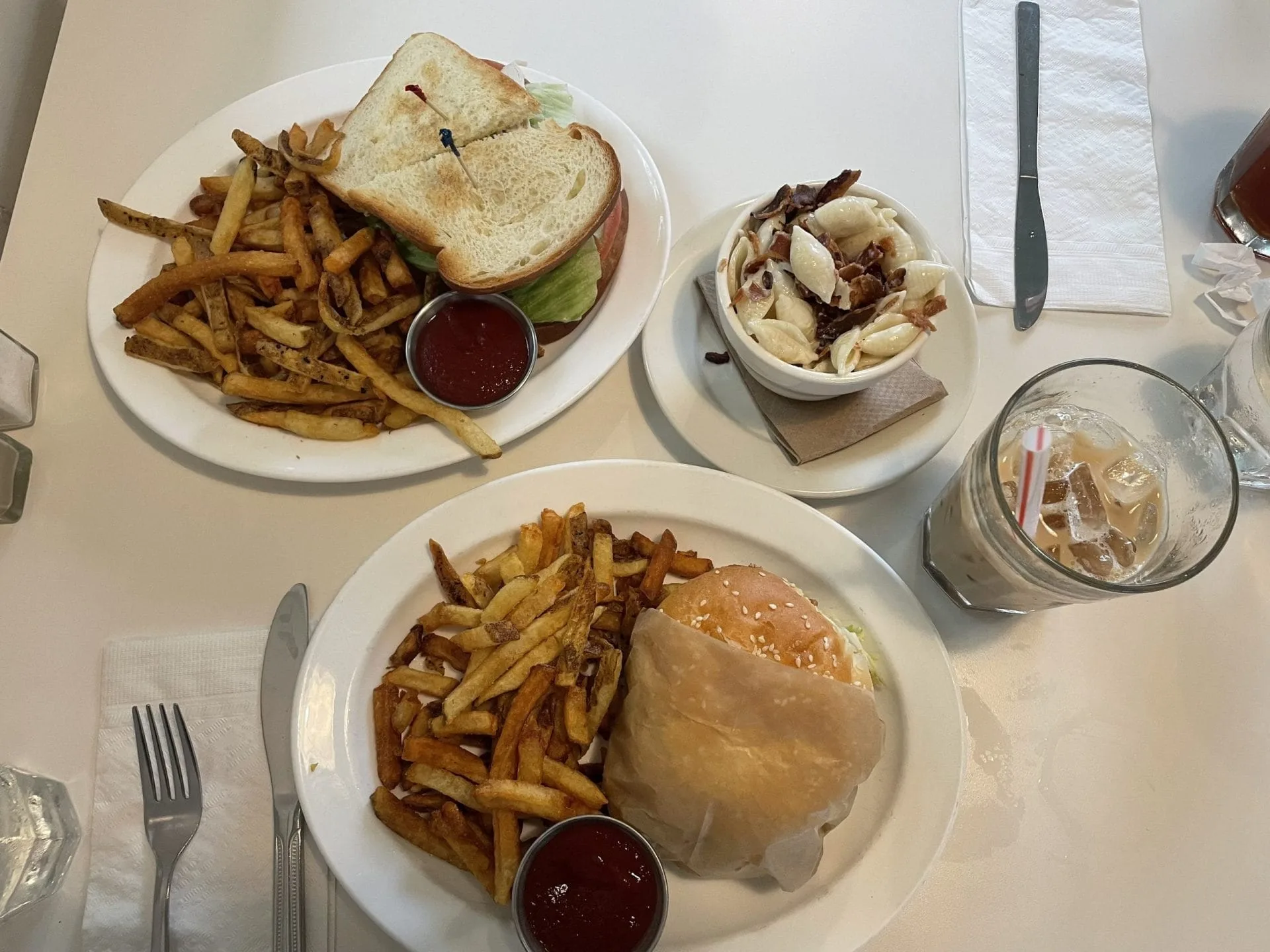 Dining in the Catskills
After my picturesque hike, I was feeling hungry and decided to head to Gracie's Luncheonette. Even this quaint diner was accompanied by breathtaking views. The menu at Gracie's was a tough decision. Did I want breakfast, brunch or lunch? It was a tough choice between the A.L.T. Egg Sandwich and the Pulled Pork Sandwich, but ultimately, the Pulled Pork prevailed. What was a no-brainer for me was the mac n' cheese. I can never turn down a comforting classic, especially on a foggy day like today. I sipped my iced chai latte and chowed down on my sandwich while gazing out the window at the mountain views. Although I was reasonably full, I still had to fight back the urge to order one of Gracie's delicious milkshakes.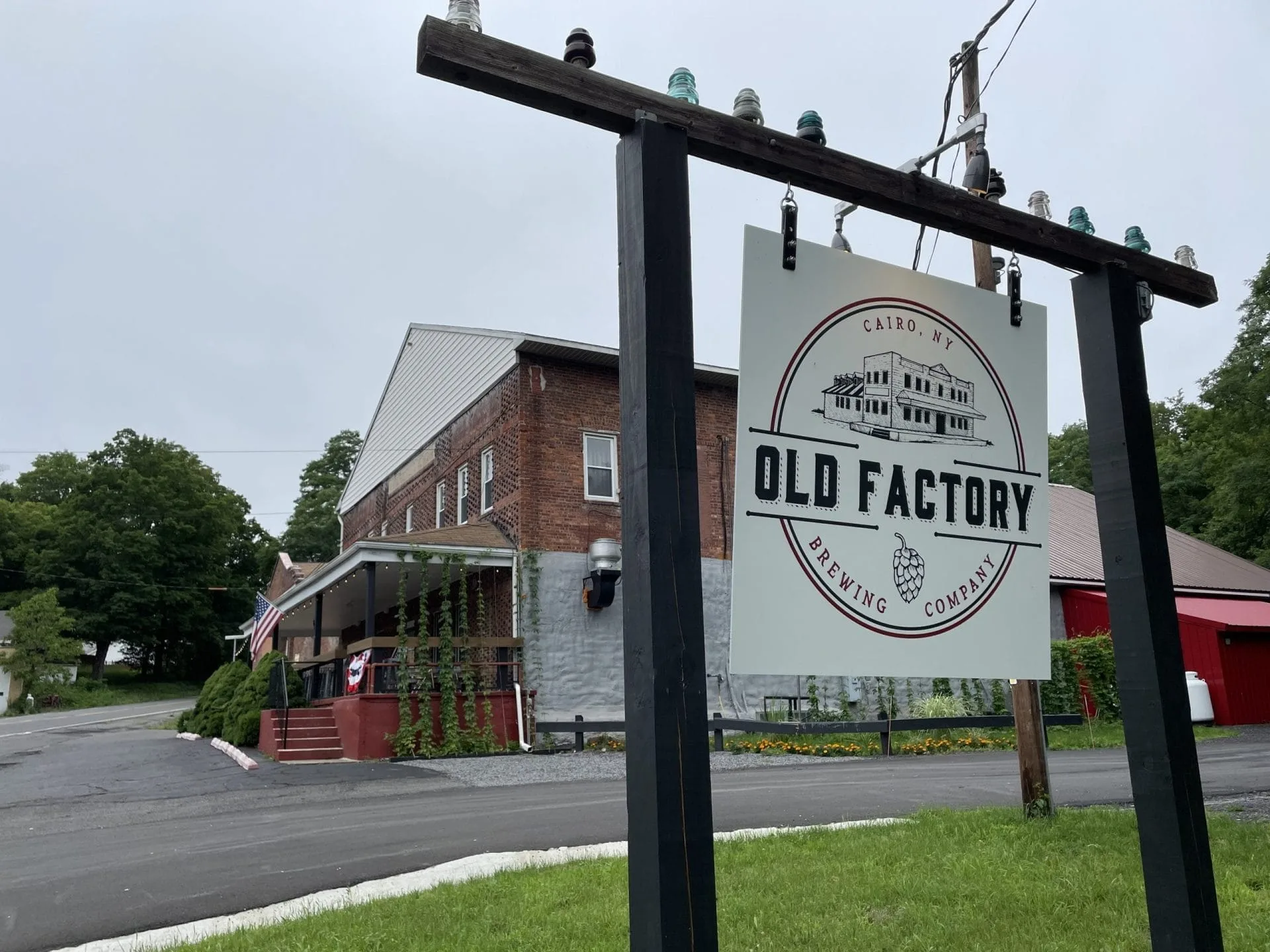 Of course, Gracie's Luncheonette isn't the only place in Greene County to enjoy tasty meals and beverages. Greene County boasts a multitude of amazing breweries, brewing companies and restaurants. While in the Great Northern Catskills, I had the pleasure of visiting the Old Factory Brewing Company, a relatively new establishment that's making its mark on the area. Alongside mouth-watering menu items, Old Factory serves a fantastic selection of beer and wine. 
If you're looking to unwind with a cold glass of beer you'll want to head here or over to other brewing companies like Crossroads Brewing Company or Honey Hollow Brewing Company. But, if you're looking for a dining experience the whole family will enjoy, Gracie's Luncheonette, Old Factory Brewing Company and Windham Local Public House are your best bets. Windham Local Public House in particular serves meals that can appeal to anyone. From breakfast sandwiches to truffle grilled cheeses, it's hard to find something you won't like at Windham Local.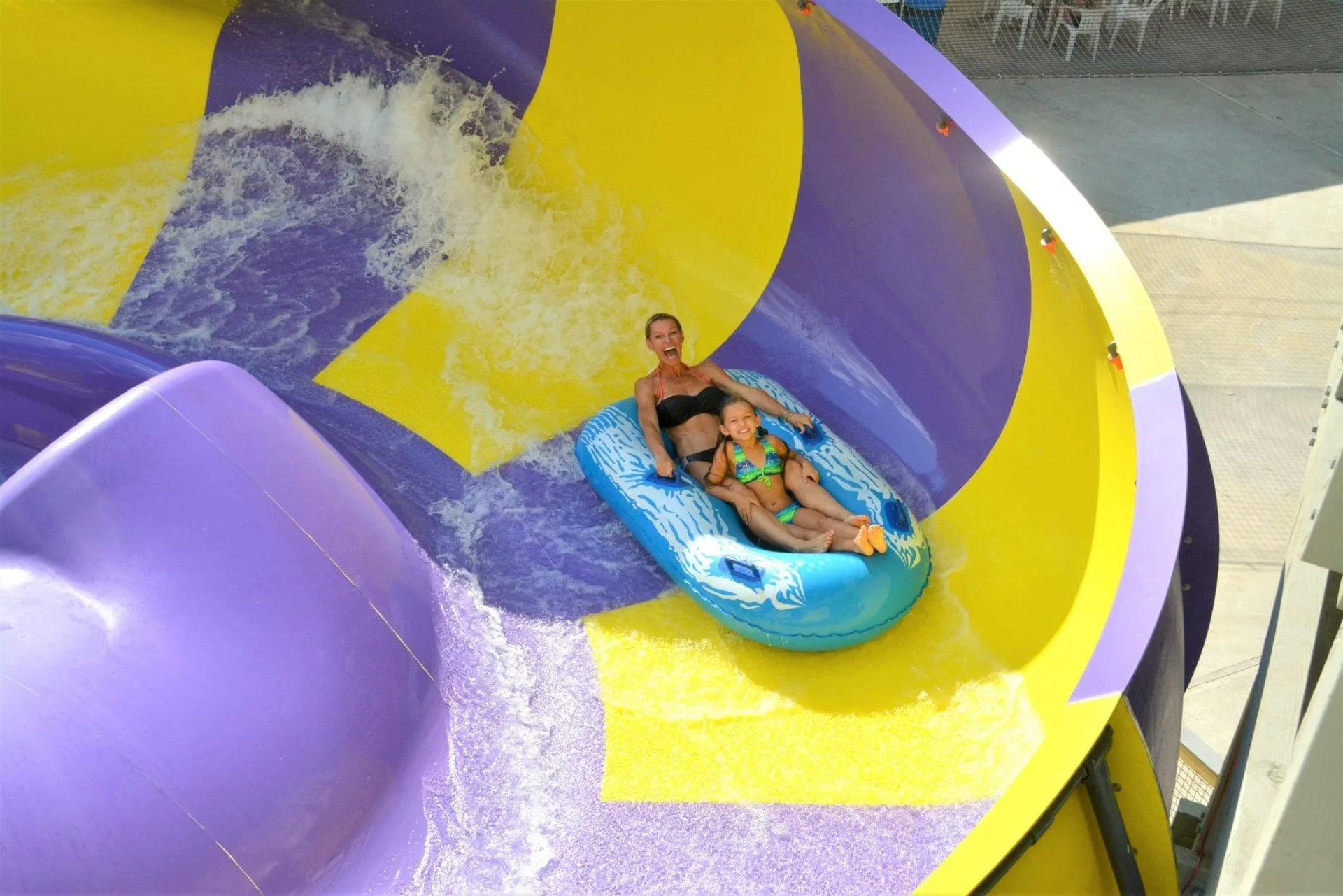 Zoom Flume Water Park
After scarfing down my delicious meal, I headed out toward my next destination: Zoom Flume Water Park. What better way to cool off on a hot July day than by enjoying my day at a water park? I met with the owner, Glenn Aragona, and toured the property. There, I saw a plethora of colorful rides and delicious eateries.
Like many other businesses in 2020, Zoom Flume Water Park had to close for the summer due to Covid-19, but now in 2021, the water park is back and ready for business. Founded in 1981, Zoom Flume is a family-owned park that dates back to Glenn Aragona's grandparents who bought the property in 1939. At the time, Zoom Flume was revolutionary as few water parks existed.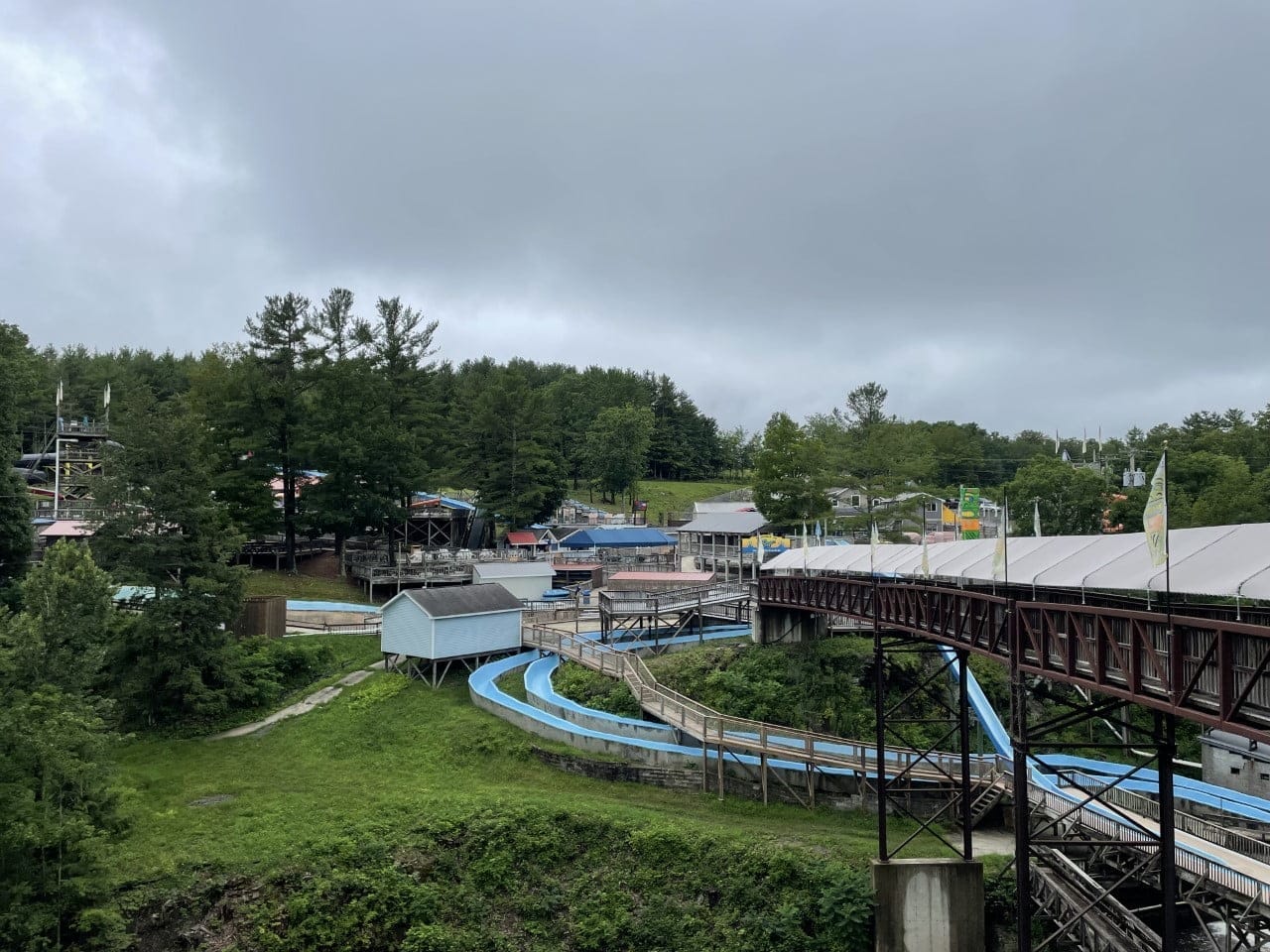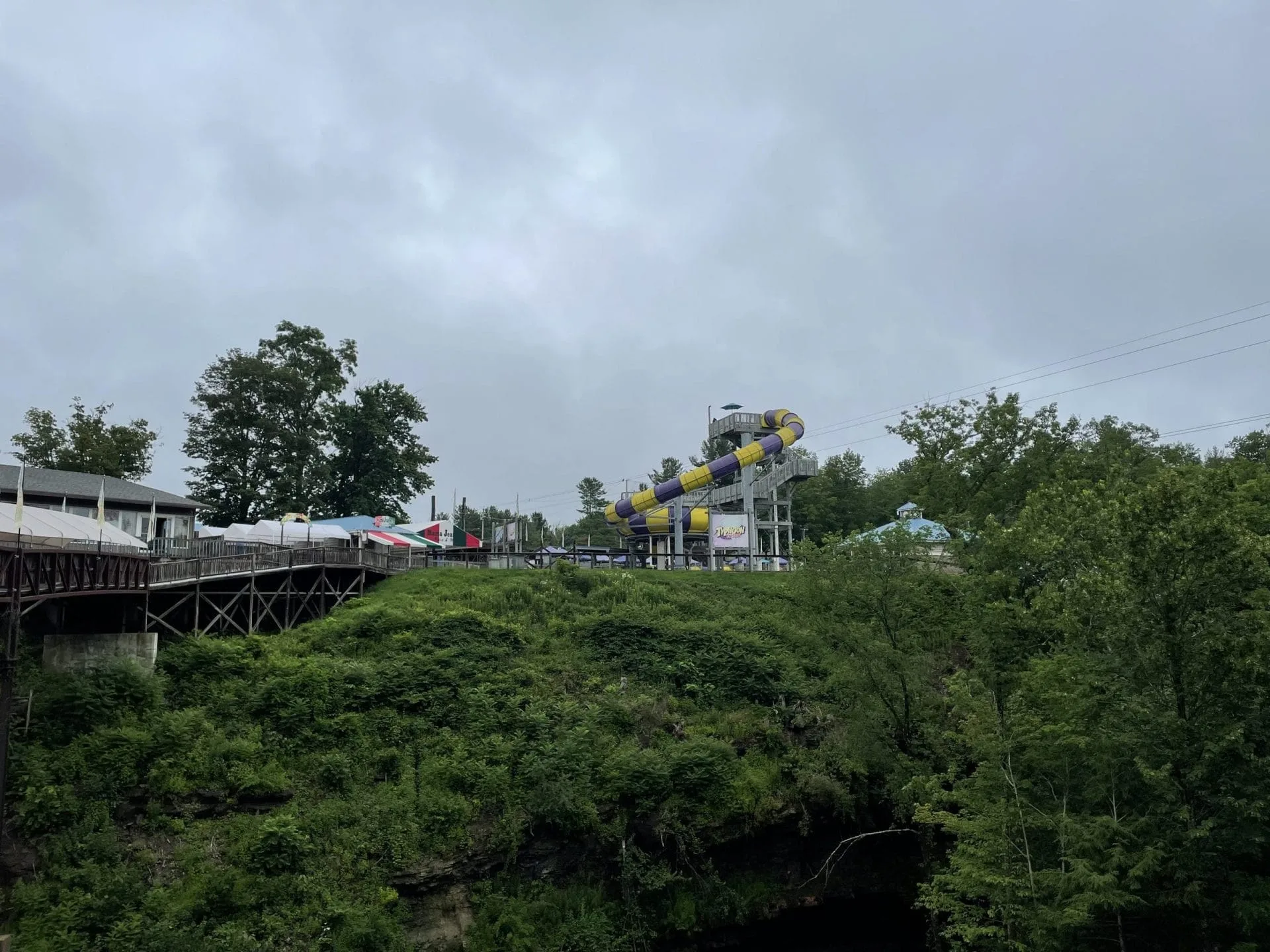 At the park, it was clear that Zoom Flume is a place you can spend your entire day with your family. With shallow pools and fun slides, the park is perfect for families, especially with young children. One of the most popular amenities at the park is the cabanas. Guests can rent out cabanas in the shade that include lockers for their belongings. You can grab a cold drink and some food from Mama Jeanne's and take a relaxing break from all the water-fueled fun.
One of the newest slides at the park is the Typhoon Twister, a purple and yellow slide with an innovative and exciting design. Other popular attractions at the park include a wave pool, the Black Vortex and the Lazy River.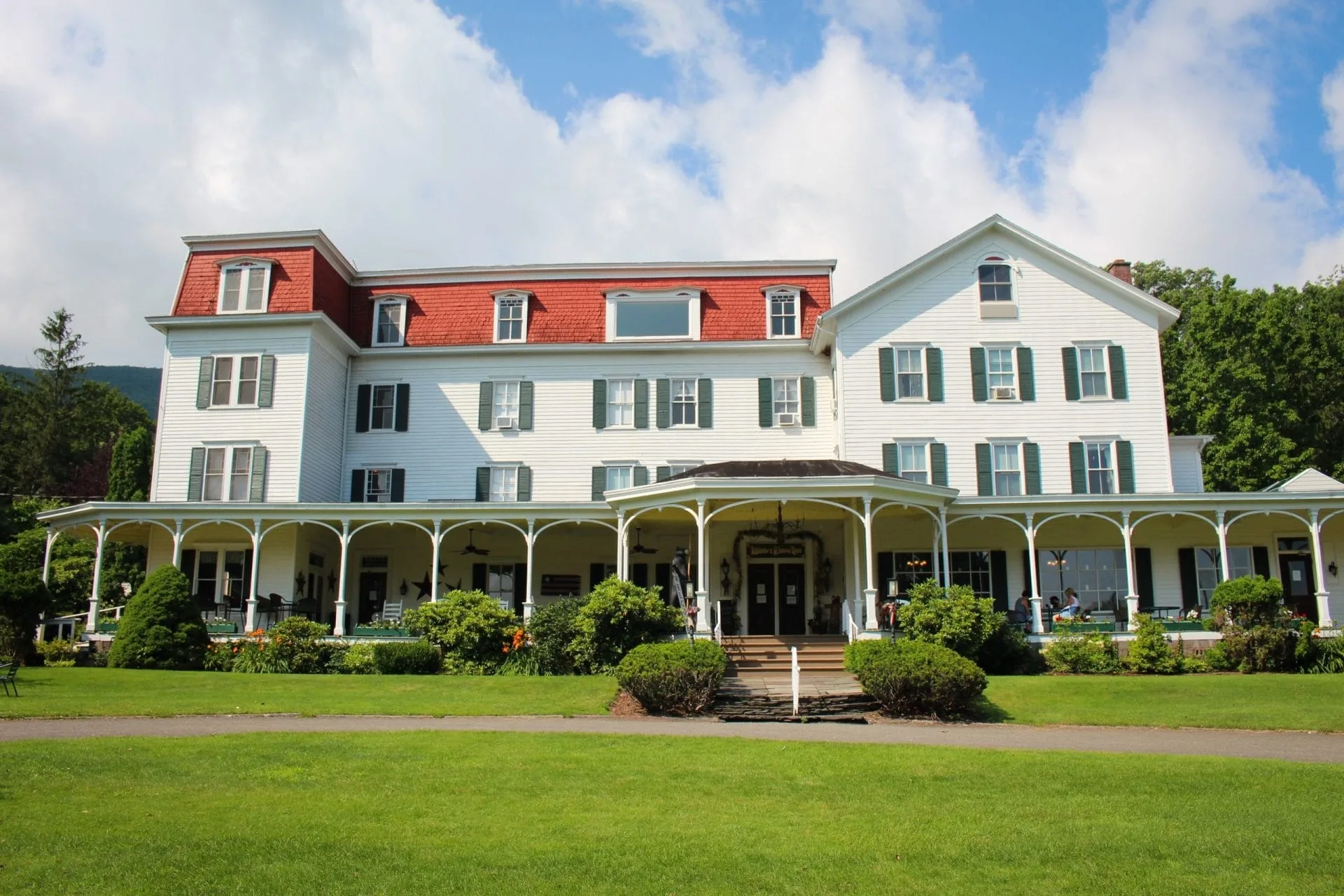 Winter Clove Inn & Resort
After a few hours at Zoom Flume, which could've easily made for a full day, I made my way to my next destination, the Winter Clove Inn & Resort. I couldn't be more excited about my stay here. Greene County is renowned for being home to some of the greatest resorts in the state. Winter Clove Inn & Resort is no exception to this reputation. This 5-star hotel is an all-inclusive stay. With three decadent meals a day, a bowling alley, a heated indoor pool, an outdoor pool, hiking trails and a waterfall, Winter Clove Inn & Resort's amenities are can't miss and hard to beat.
The inn is notable for being one of the oldest single-family-owned hotels in the United States and has a history that dates back to the late eighteenth century. The Whitcomb family has owned and operated Winter Clove Inn & Resort for more than 200 years.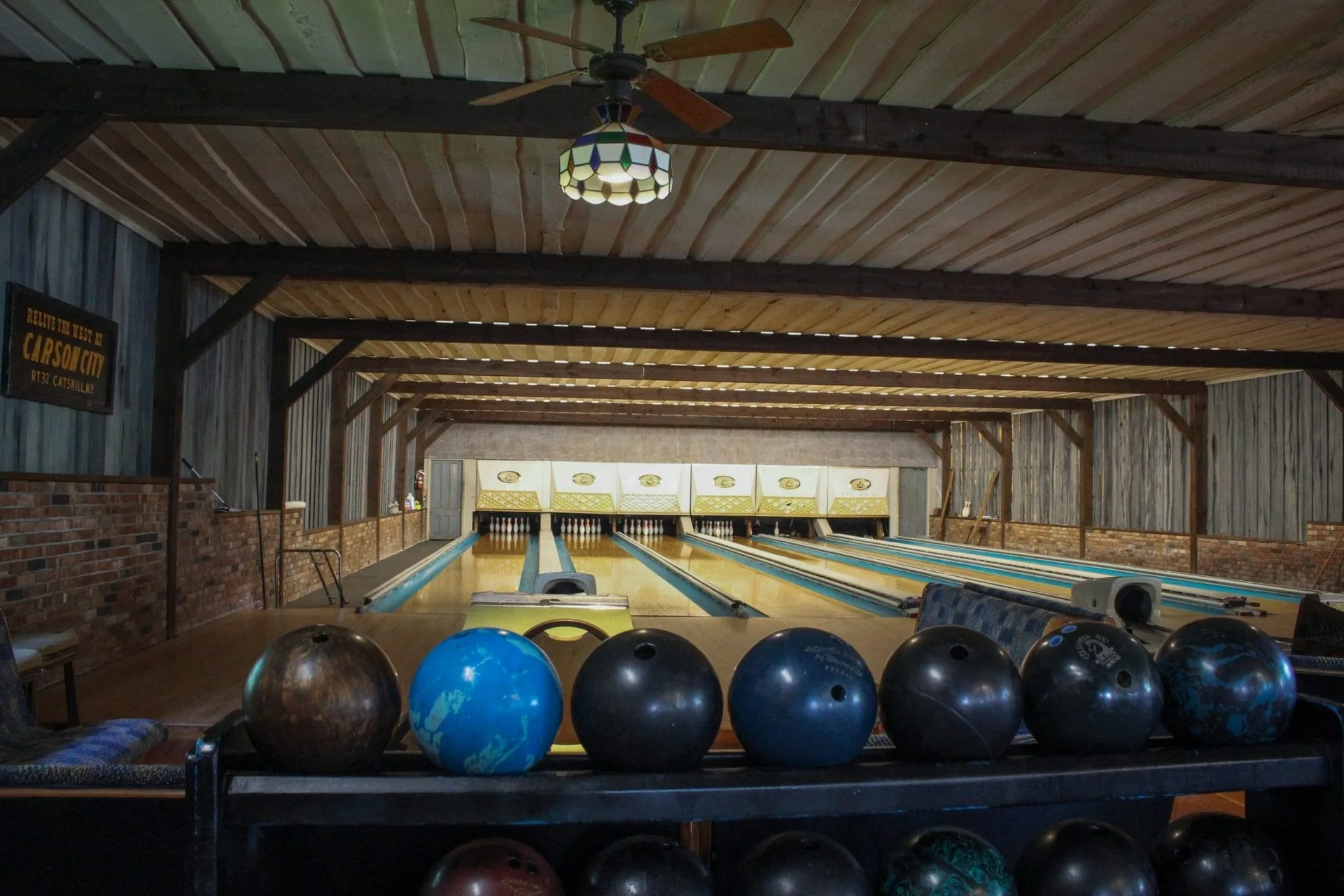 Once entering the hotel, I was greeted by friendly faces and was well informed about the inn's policies and amenities. I made my way up to my bedroom which included a rustic ambiance, a cozy king bed and a clean bathroom. The room was incredibly clean and comfortable. If the room is this impressive, you can only imagine how great the rest of the property is. Located on the property are two other lodges: the Oak Lodge and the Carriage Lodge. Both lodges are perfect for larger families who are looking for a spacious way to reconnect.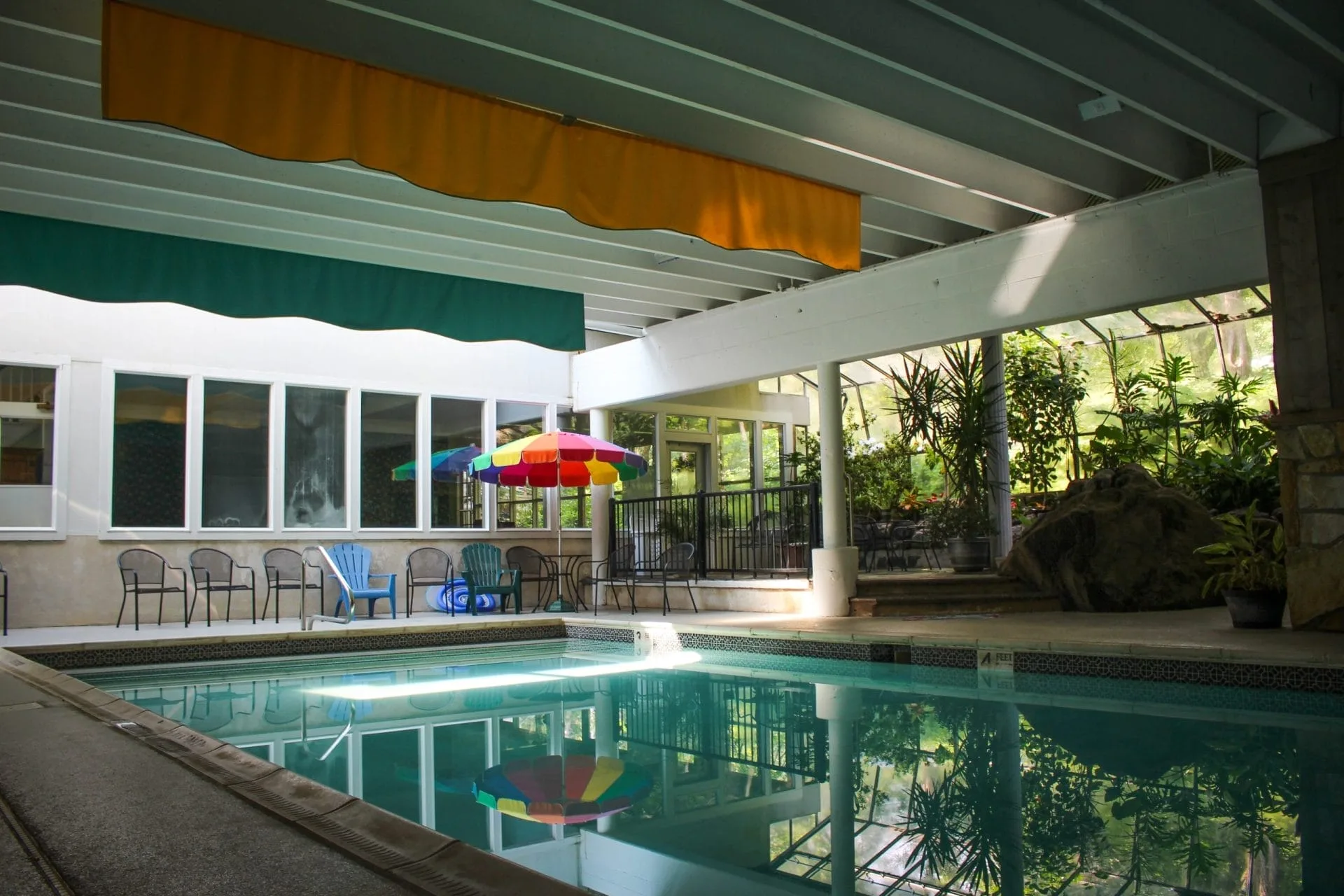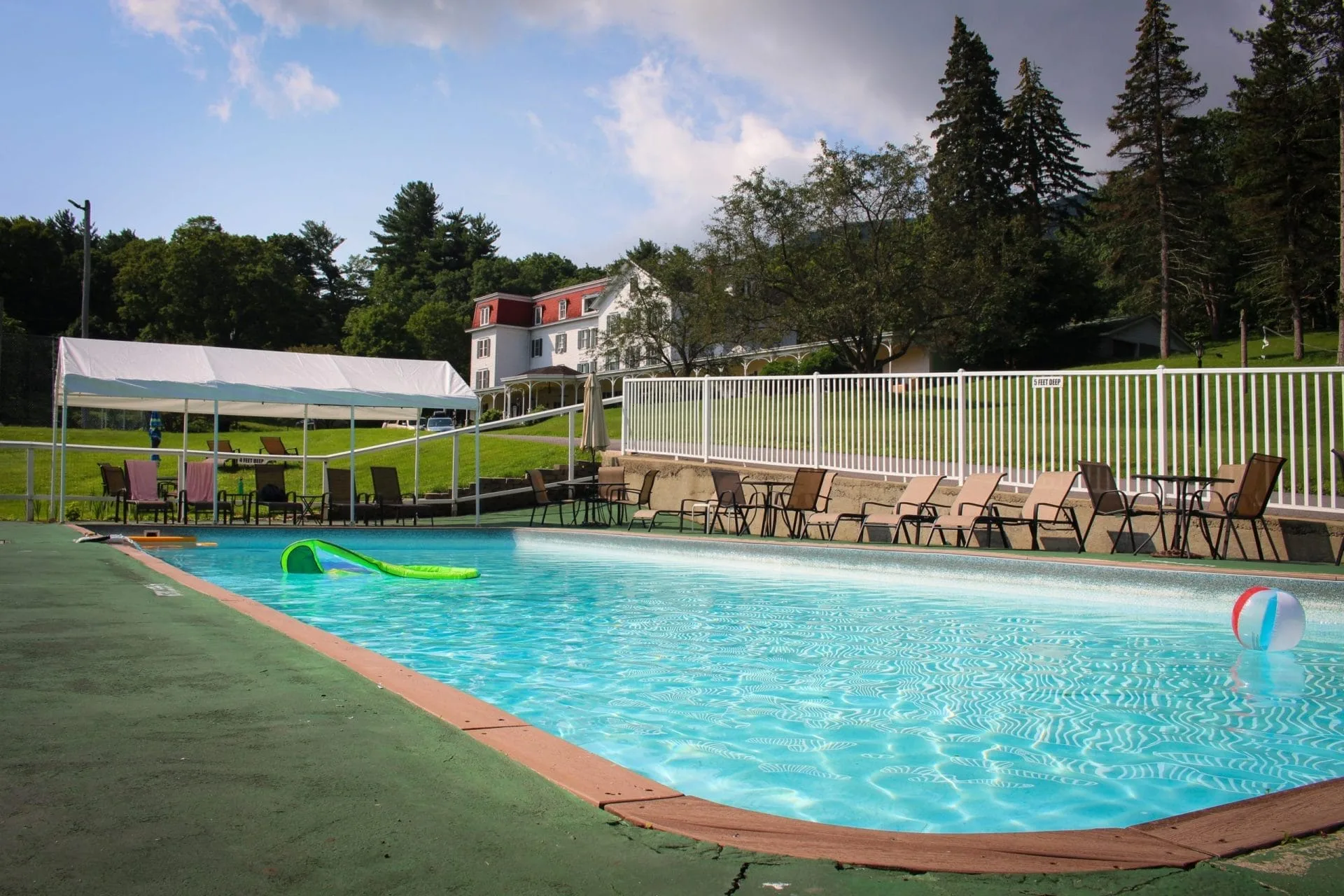 More to do at Winter Clove
Although I arrived later in the day, I was still just in time for dinner. As aforementioned, Winter Clove Inn & Resort offers three inclusive meals a day. In the dining room, I was faced with two difficult choices: roasted turkey with gravy or baked ham with cranberry sauce. Both of which were accompanied by delectable smashed potatoes and green beans. I opted for the baked ham and cranberry sauce and was not disappointed. The food was cooked perfectly and the portion size left enough room for dessert. The dessert option was a classic: a slice of white cake with chocolate and vanilla icing and/or your choice of ice cream. The menu at the inn changes, so you'll get a variety of options during your stay. Even children, who are typically picky eaters enjoy the food at Winter Clove Inn & Resort, which definitely rings true during s'mores night.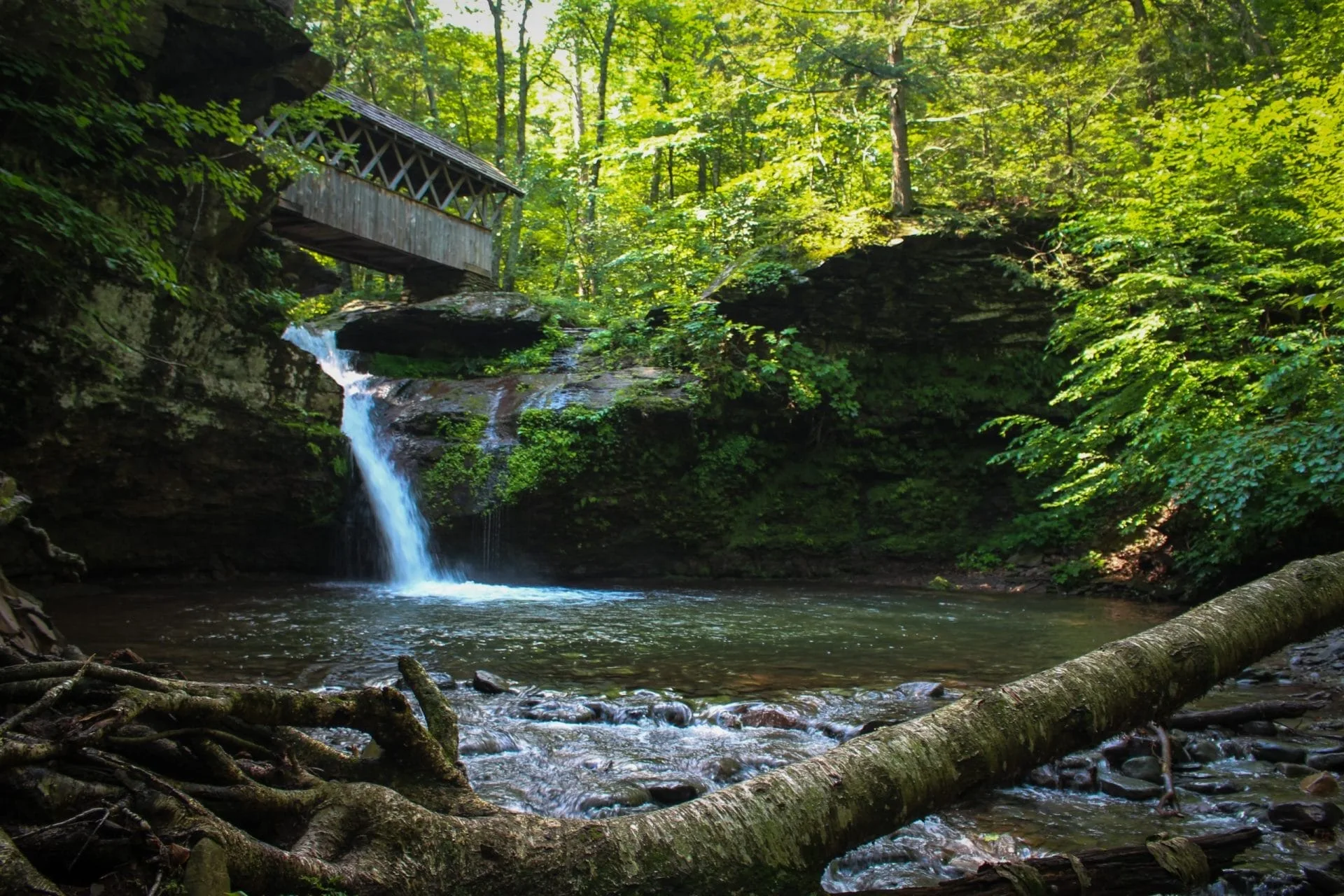 After dinner, I relaxed in the heated indoor pool and called it a night. As the sunshine poured into the room in the morning, I was ready to check out Winter Clove Inn & Resort's famous waterfall. It wasn't hard to locate as the calming sound of rushing water can be heard from outside of the inn. Near the waterfall are a couple of hiking trails and a covered bridge. As expected, the waterfall was a glorious sight. Unlike some of the other Great Northern Catskills outdoor attractions, I had the waterfall all to myself and was able to take my time enjoying it. Above the waterfall is the Albert S. Clark Covered Bridge, which was a short and safe trek up that allowed for a different vantage point of the falls.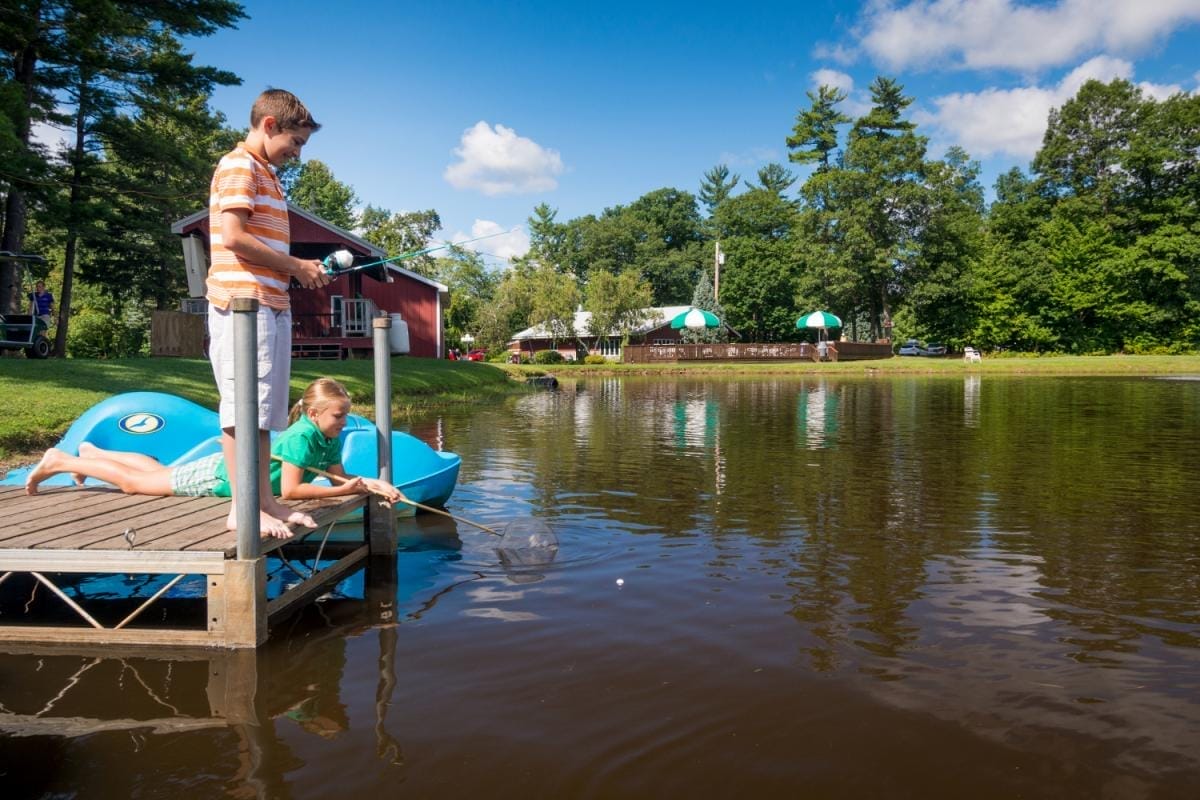 Other Resorts in Greene County
It was hard saying goodbye to this lovely resort, especially considering all of the friendly and accommodating people it hosted. If you're looking for more family-oriented resorts in the Great Northern Catskills, you won't have to look too far.
Sunny Hill Resort & Golf Course is another great option for those who are traveling with family. Also set with a gorgeous backdrop of the Catskills, Sunny Hill Resort & Golf Course is a fun all-inclusive resort that offers swimming, golf and family-style meals. All-inclusive resorts are plentiful within the region, but really, you need to stay at Winter Clove Inn & Resort at least once in your life.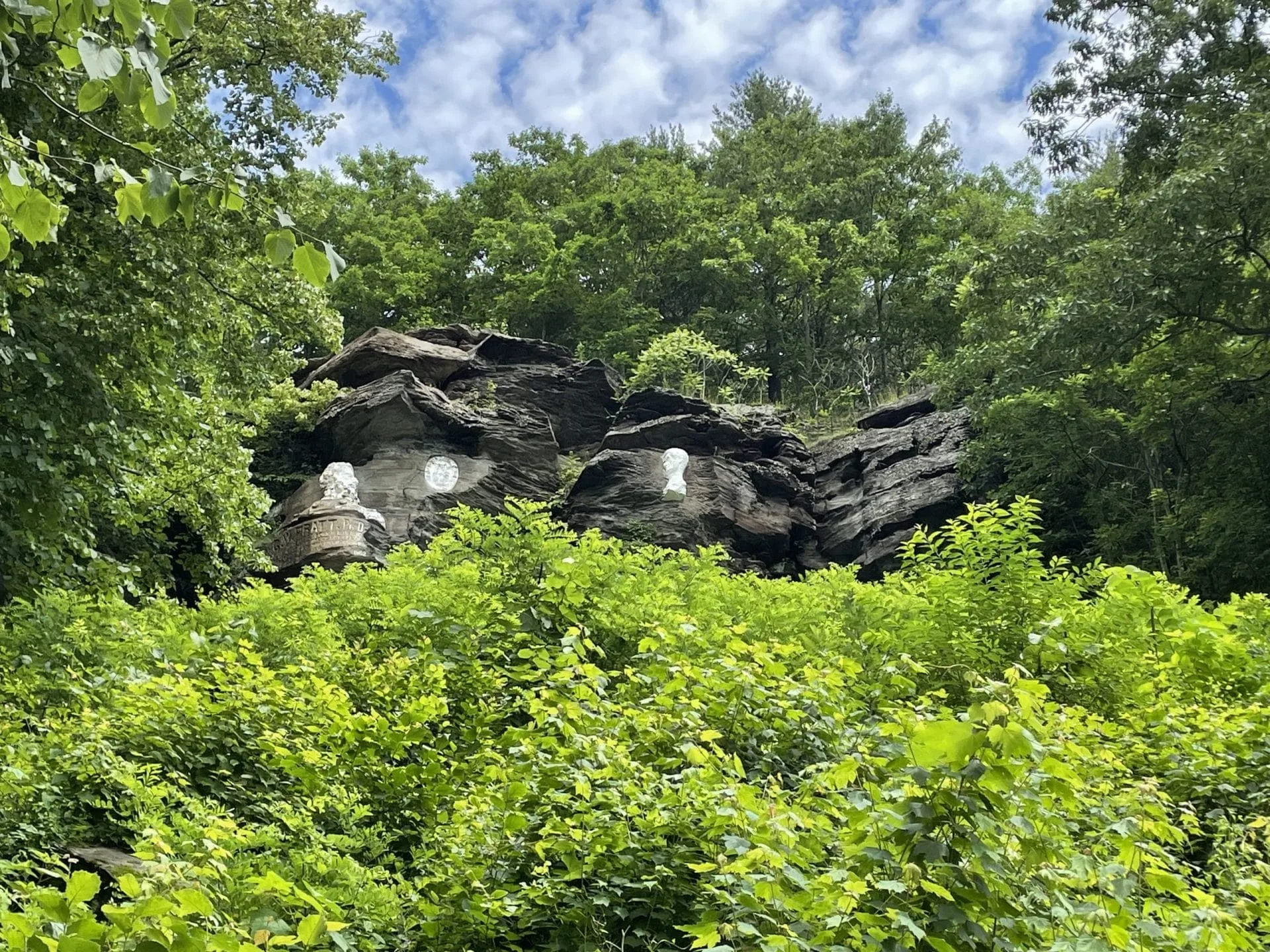 Pratt Rock
Now, it was time for me to visit the final special place on my list, Pratt Rock. You may be familiar with Pratt Rock. It's home to what's known as "New York's Mount Rushmore." Legend has it that Zadock Pratt, an early settler of Greene County, wanted his life to be immortalized in a unique way, through stone carvings that depicted his life.
While driving through Greene County to Pratt Rock I witnessed more picturesque views of the Catskills and even passed through a portion of the incredibly vast, Catskill Park. The roads were adorned with the evergreen mountains and rushing creeks, as well as the town of Windham, which features a bustling village, and the Windham Mountain Resort which could be seen from the road.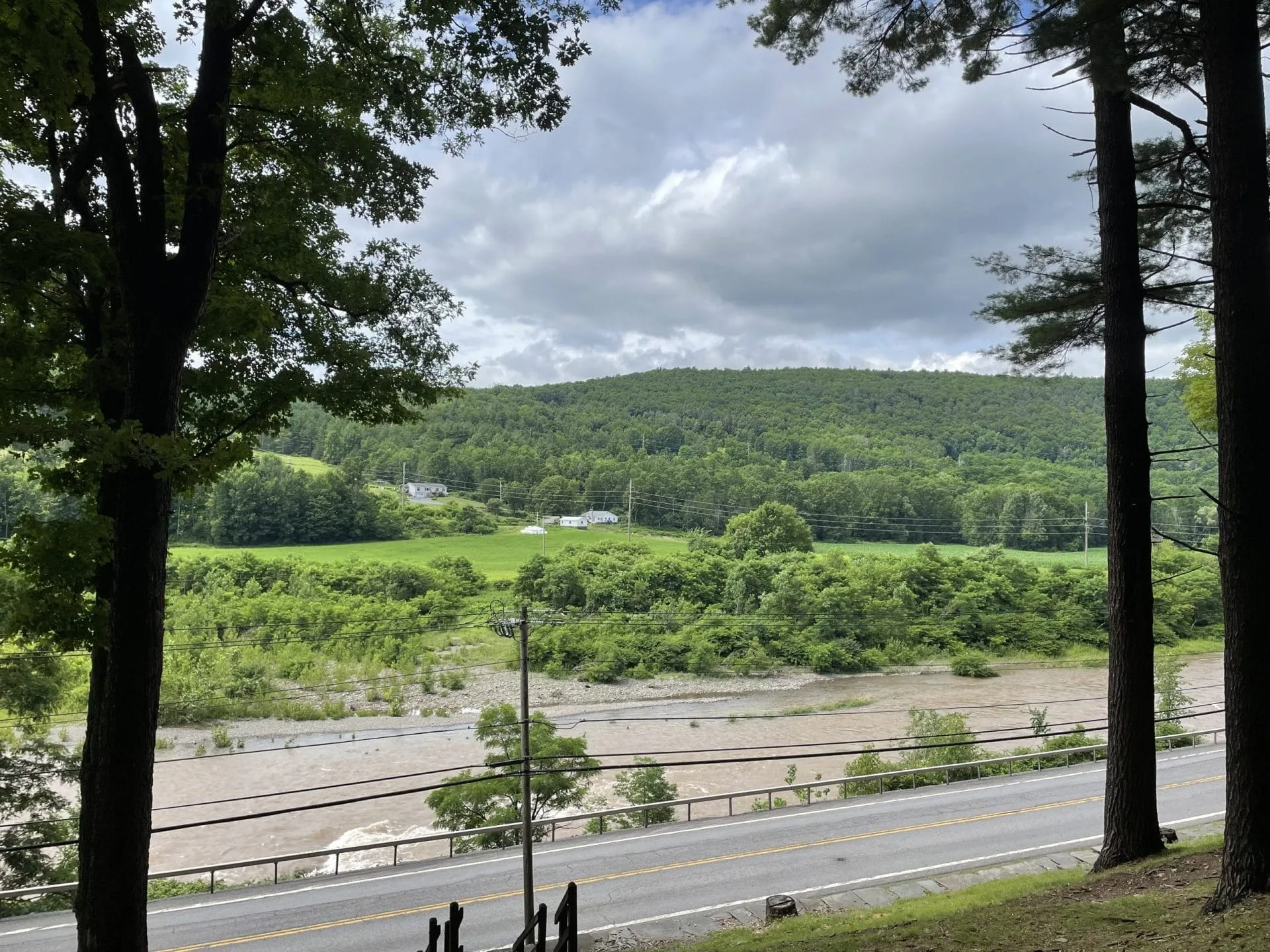 Once arriving at Pratt Rock, I couldn't decide where I wanted to look more: at the magnificent stone carvings in the rock, or across the street at the mountains and creek. No matter where I looked, beauty always found me. After doing some historical and informative reading at the site, I trekked up to Pratt Rock. This place is truly breathtaking, and seeing the stone carvings in person is a sight to behold.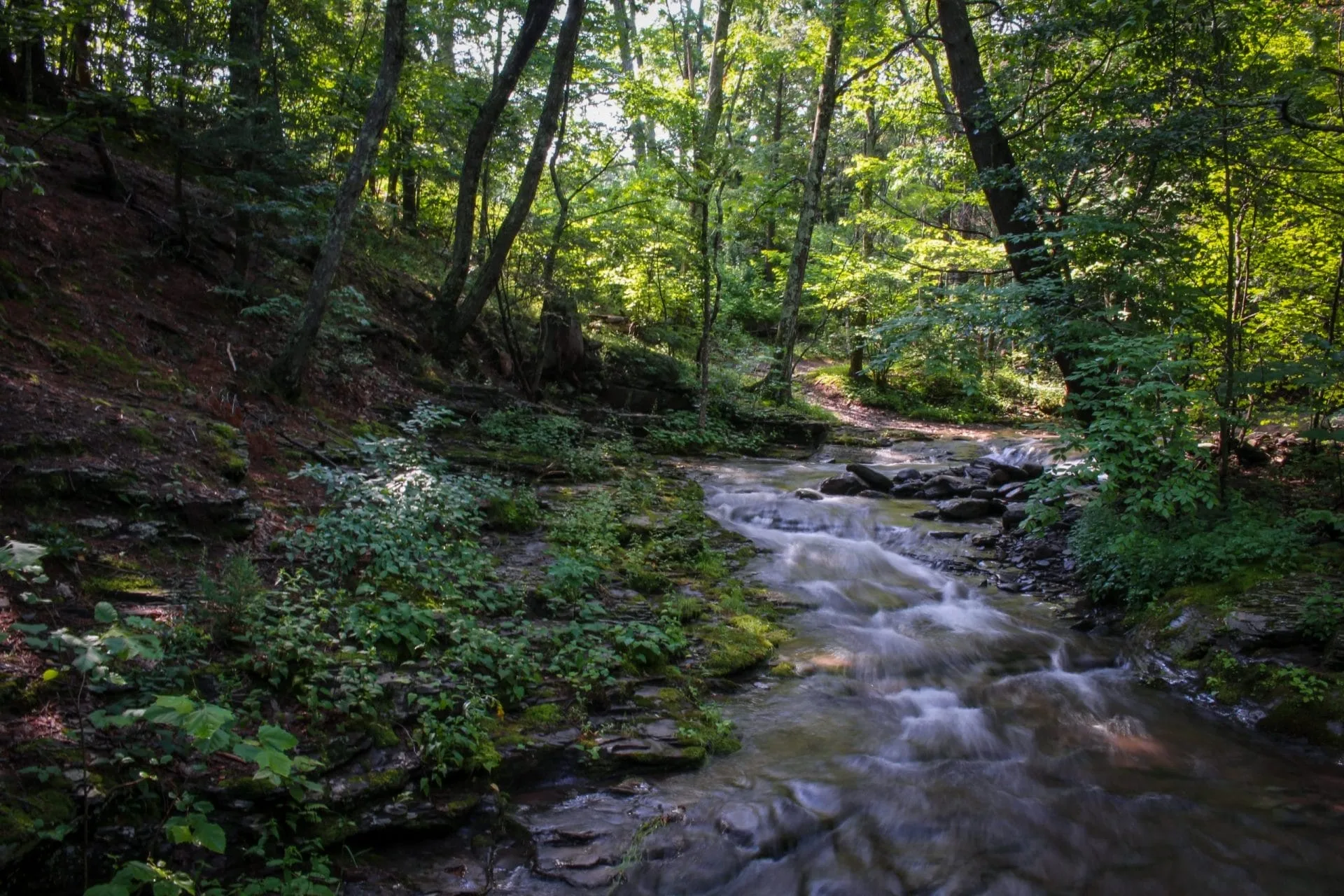 As I took my rental car back to the Enterprise office, I got one last look at the beautiful mountainous landscape that once welcomed me to Greene County. Although I had to say goodbye, I knew I wouldn't be gone for long- I already have my next trip's plans in mind.
For more information regarding visiting the Great Northern Catskills of Greene County, visit https://www.greatnortherncatskills.com/.
Take Amtrak to the Great Northern Catskills
Experience the scenic beauty of Greene County via Amtrak to Hudson Station (HUD) in Columbia County. Don't forget to use the I Love New York 15% discount!
Rent a car from Enterprise! Enterprise picks you up at HUD and takes you to your rental car. Use the code, NYTRAIN, for a discount when making your reservation. Click here to reserve your car or call Enterprise's Hudson office: 518-828-5492.
More to do near Greene County