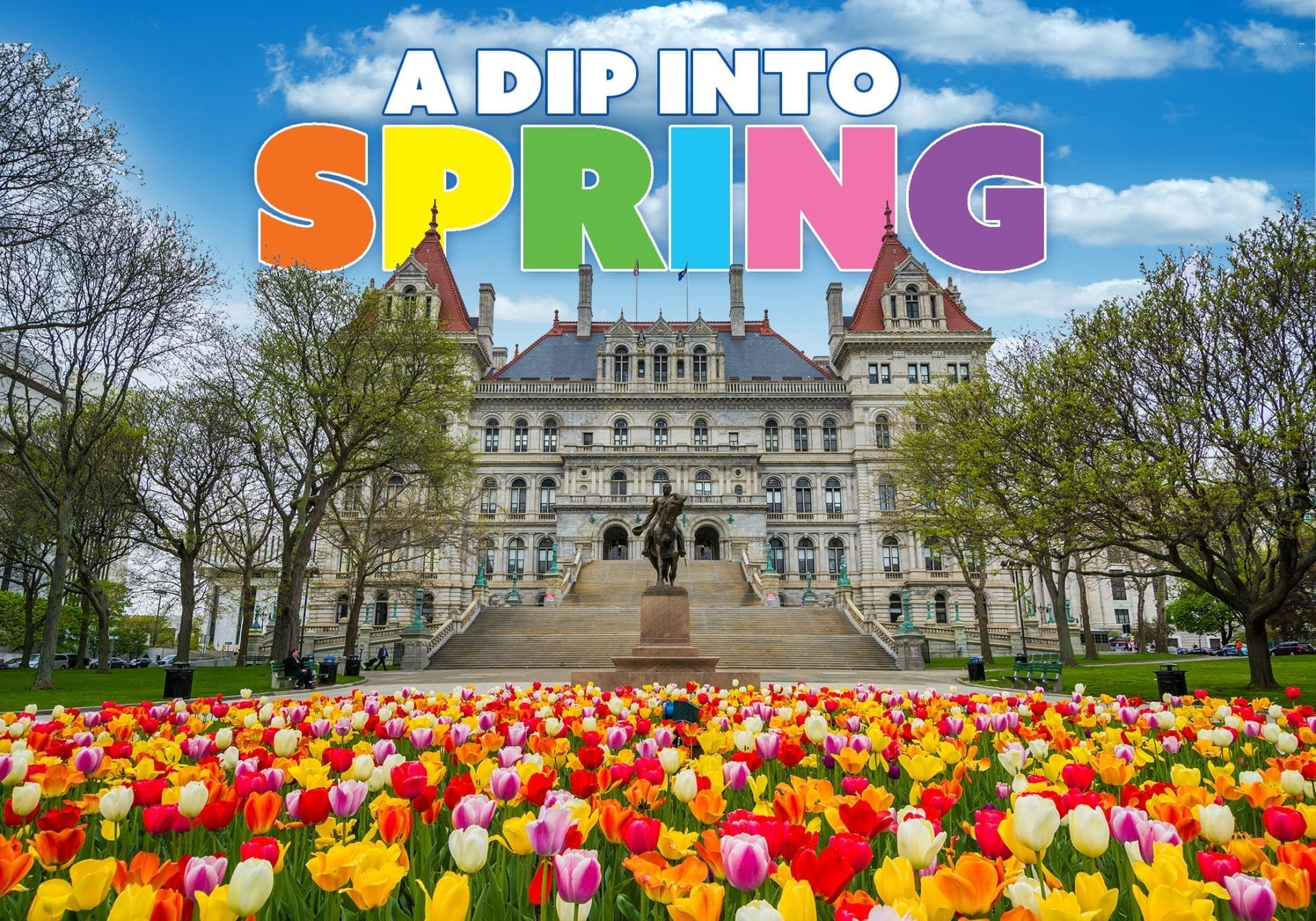 Spring is around the corner. Daylight Savings Time has recently passed, and New York State has relaxed much of its Covid-19 restrictions.
Take a deep breath and exhale because brighter days are ahead. Therefore, the moment has arrived to step out, and New York By Rail has your itinerary finalized for an overnight getaway.
Beginning with the Amtrak Station in Rhinecliff and continuing along the Empire Service line to the Exchange Street Station in Buffalo, there is a cascade of offerings. Expansive outdoor activities. Afternoon coffee and snacks. Refined dining. Cozy lodging. Underscoring it all is respite during uncertain times and the promise that we could be emerging from our cocoons.
We all need to keep track of our respective situations on the home front. But where's the harm in an overnight getaway that will take you no farther than the next rail stop up or down the line? So pack that overnight bag, put your commitments for the next 24 hours or so on hold and gear up to settle in for a relaxing ride on Amtrak.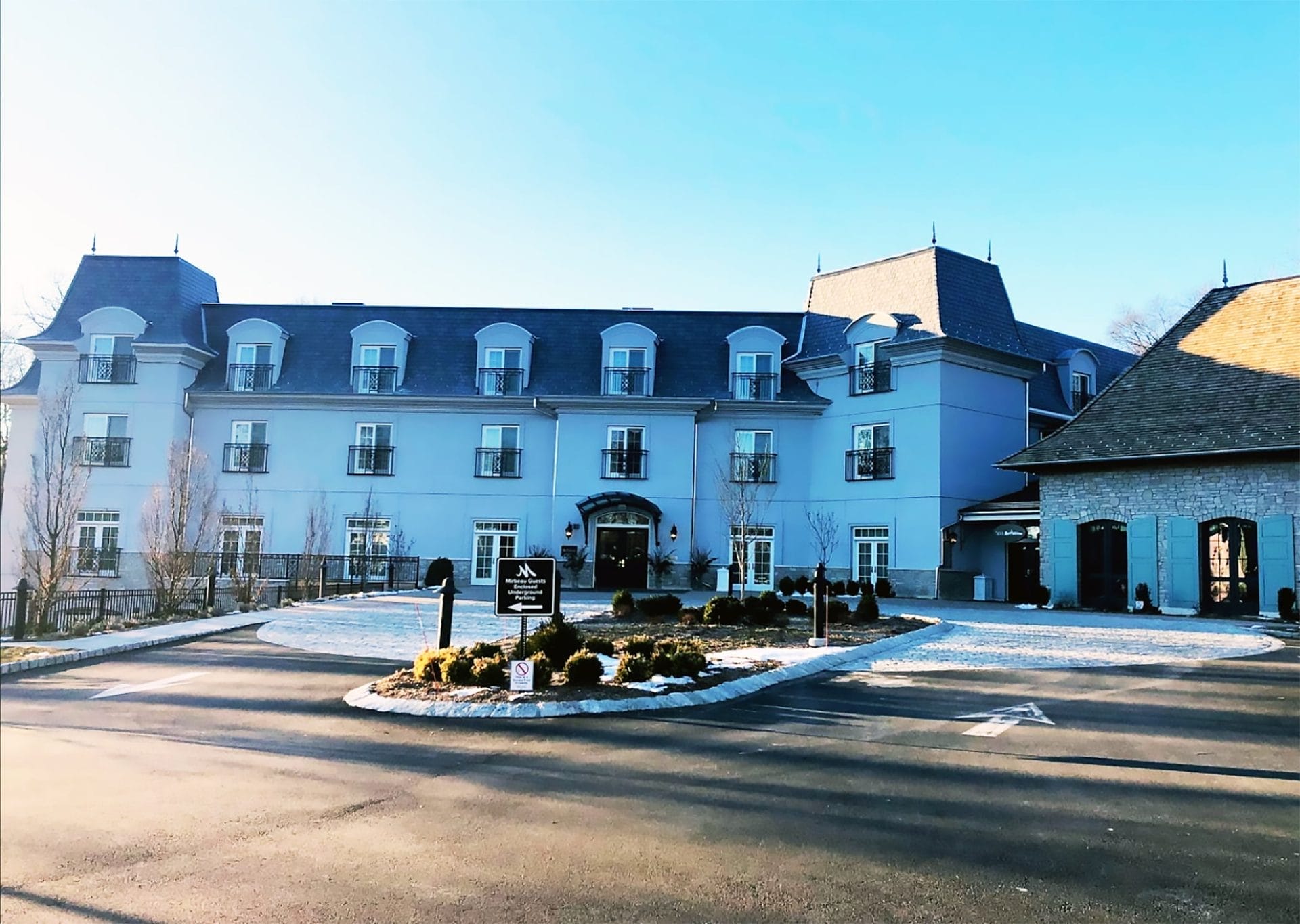 Rhinebeck
Situated in Dutchess County, north of Poughkeepsie and south of Hudson, Rhinebeck is accessible by Amtrak from the Rhinecliff-Kingston station (RHI). This community's historic downtown is a less than 10-minute Lyft ride from the station and offers plenty.
But first head to Mirbeau Inn & Spa. There is dining, lodging and a 12,000-square-foot spa featuring a European-style Resting Area, Aqua Terrace with thermal pool, eucalyptus-infused steam room, Himalayan salt saunas and the latest in fitness. 
Also at Mirbeau, Willow By Charlie Palmer offers meals throughout the day that tap the bounty of the Hudson Valley and showcase the region's agricultural heritage. Hungry? Local and seasonal produce from multi-generational farms, emergent food artisans and craft distillers are all on the menu.  
When you're ready for a rest, kick off your shoes in a room with a fireplace and oversized bathroom equipped with walk-in showers, soaking tubs and double sinks. Amenities designed for pampering also include Mirbeau's exclusive line of personal hair and body products, plush bathrobes and concierge services.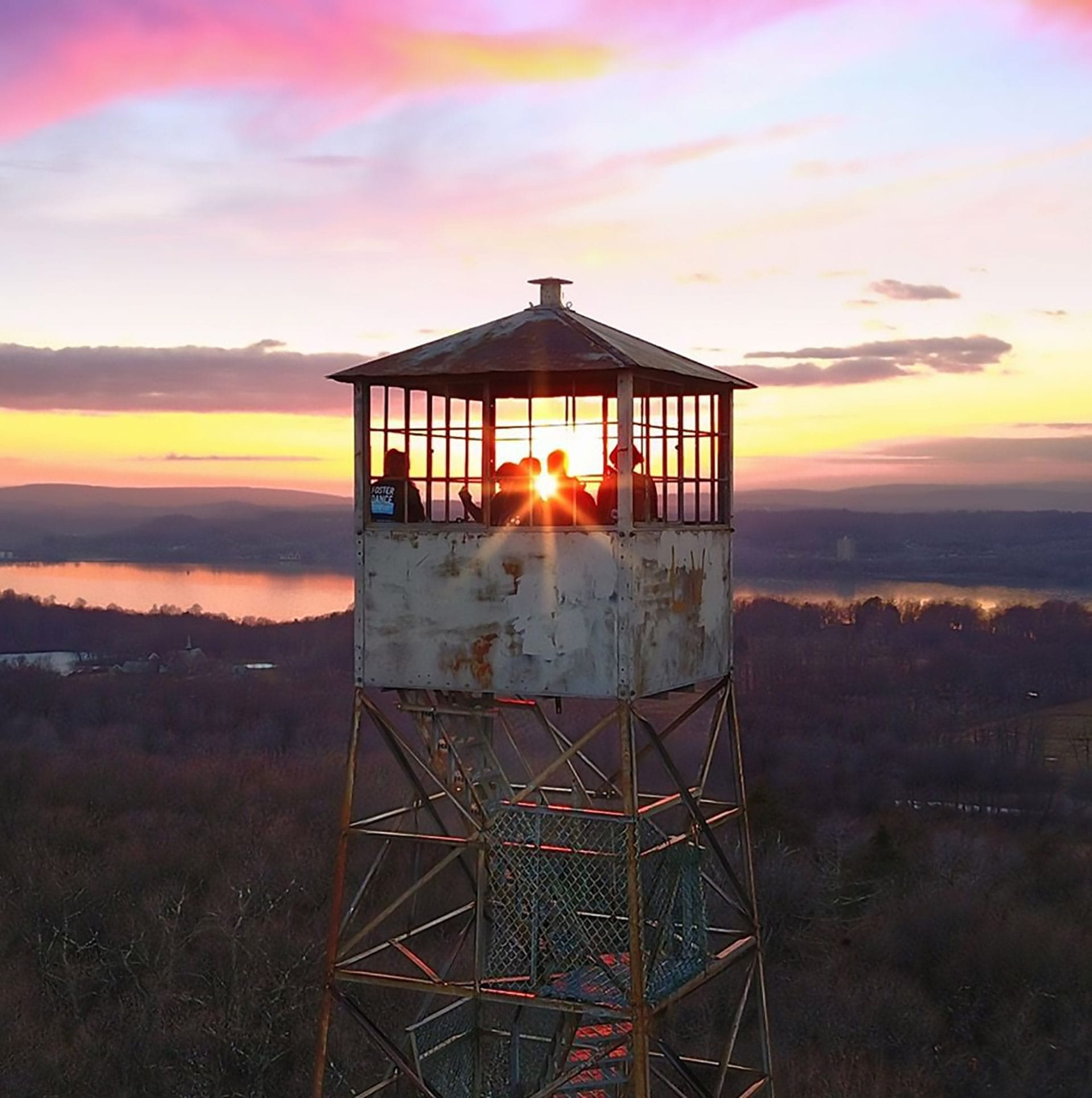 More to Do in Rhinebeck
Once you're refreshed, head to Ferncliff Forest, which sits about five minutes from the center of town. The 200-acre game refuge and forest preserve offers hiking, mountain biking, skiing, fishing and picnicking for no cost. An 80-foot observation tower offers sweeping views of the Hudson River, the Catskill Mountains and the surrounding Hudson Valley.
After your adventure, head back into town for a hot, caffeinated drink, some candy and baked goods at Samuel's Sweet Shop. The confectionery enterprise is co-owned by partners that include Paul Rudd, actor Jeffery Dean Morgan of "The Walking Dead" and actress Hilarie Burton from "One Tree Hill."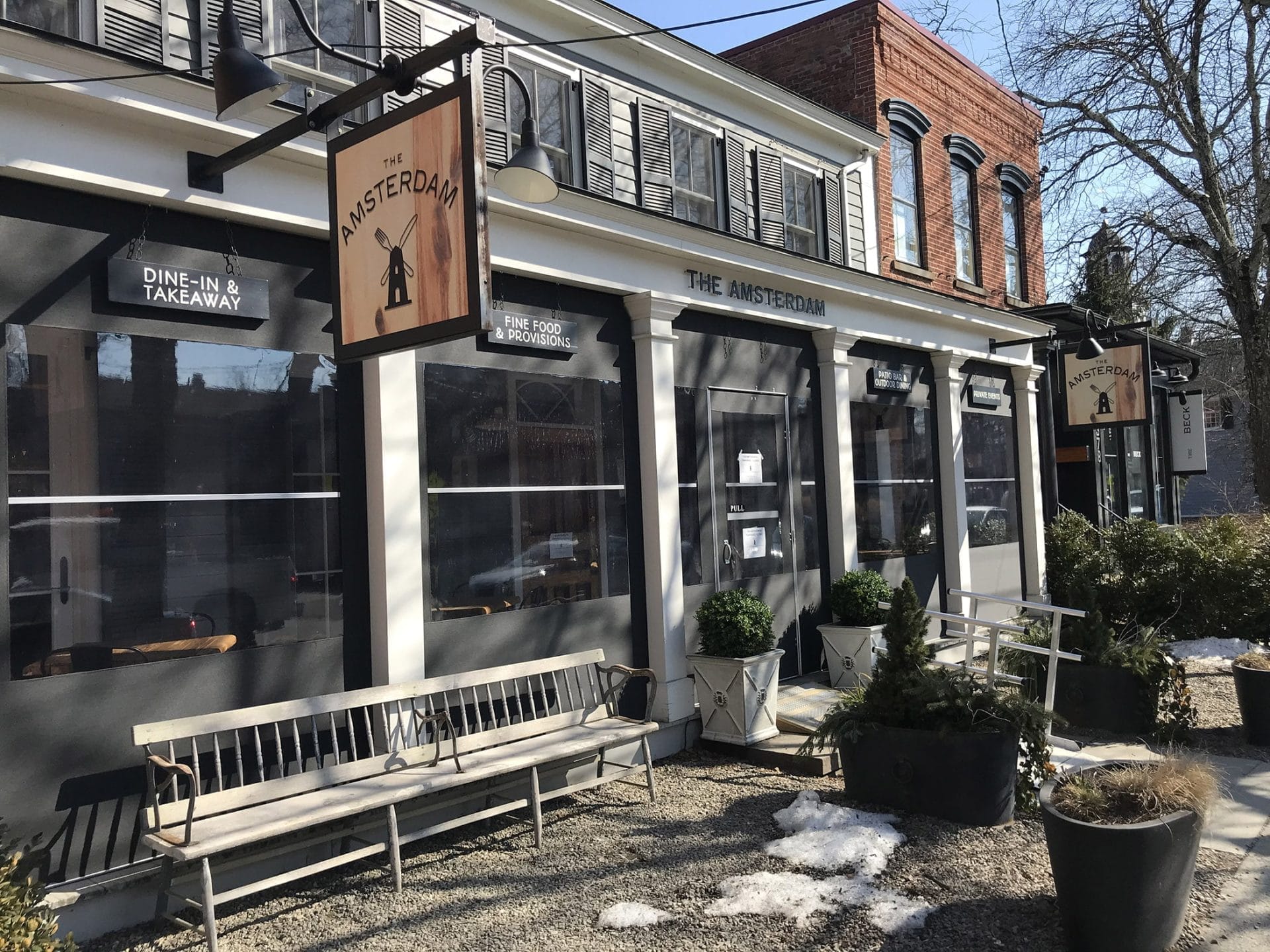 Rhinebeck's walkable downtown center encourages strolling and window-shopping, with shops galore and enticing restaurants.
When considering dinner options, think about Amsterdam, which serves elevated farm-to-table fare and craft cocktails. This is complemented by a thoughtfully curated wine list and New York-centric craft beer list.
The restaurant's main level features an oversized bar, high ceilings and an open kitchen that welcomes onlookers. The backyard hosts a large dining patio, picnic tables, bocce court and fire pit.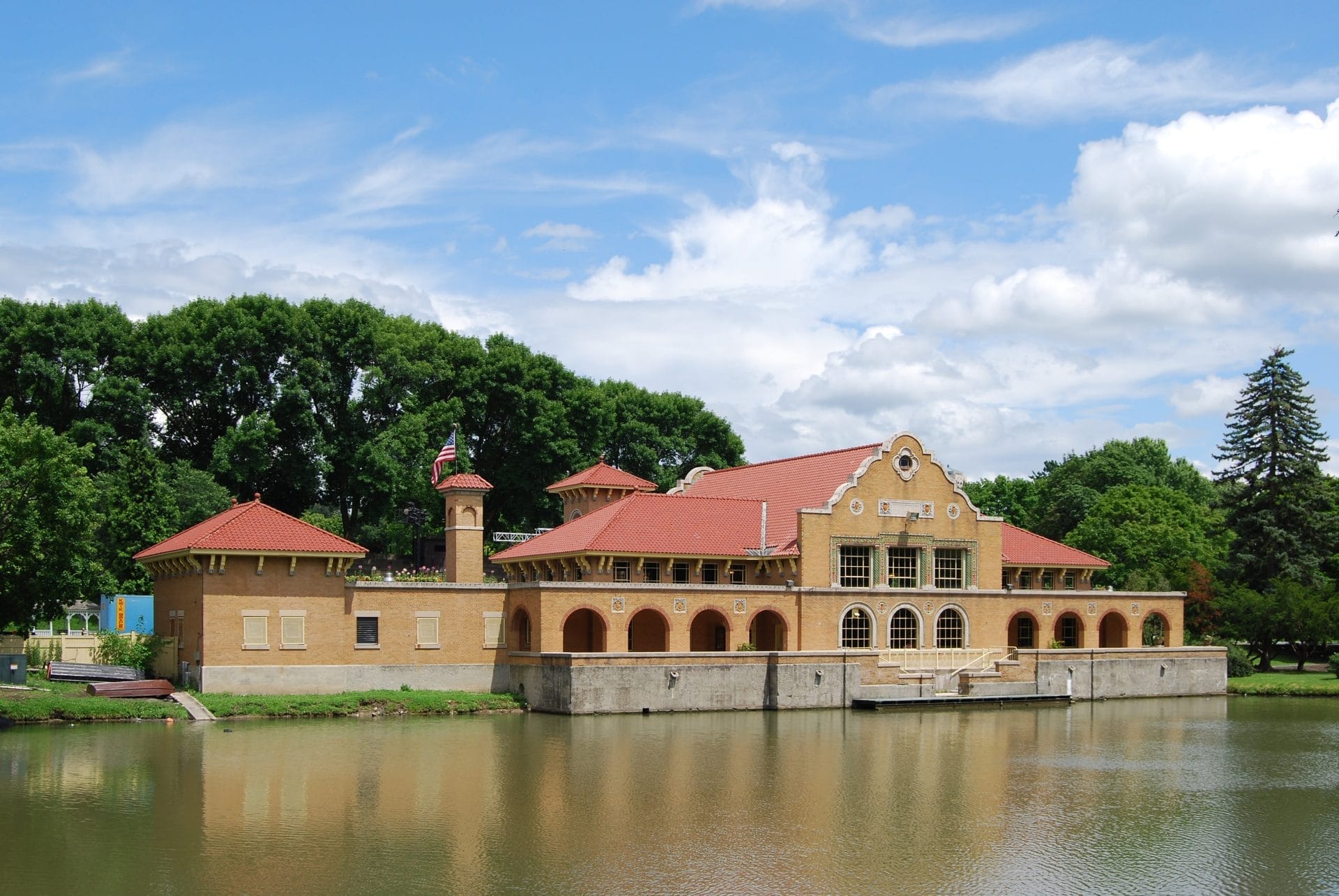 Albany
With a history dating back more than 400-years, prominence as the New York State capital and a location at a critical juncture in Amtrak's rail line, Albany stands in the midst of so much.
Your access from Amtrak actually begins just across the Hudson River, at the Albany-Rensselaer station (ALB). Within minutes, however, you can be enjoying the sights, sounds and shops of Lark Street and the landscapes of Washington Park. Adding luster is the grandeur of the New York State Capitol, The Egg: Performing Arts Center and Empire State Plaza surrounding it all.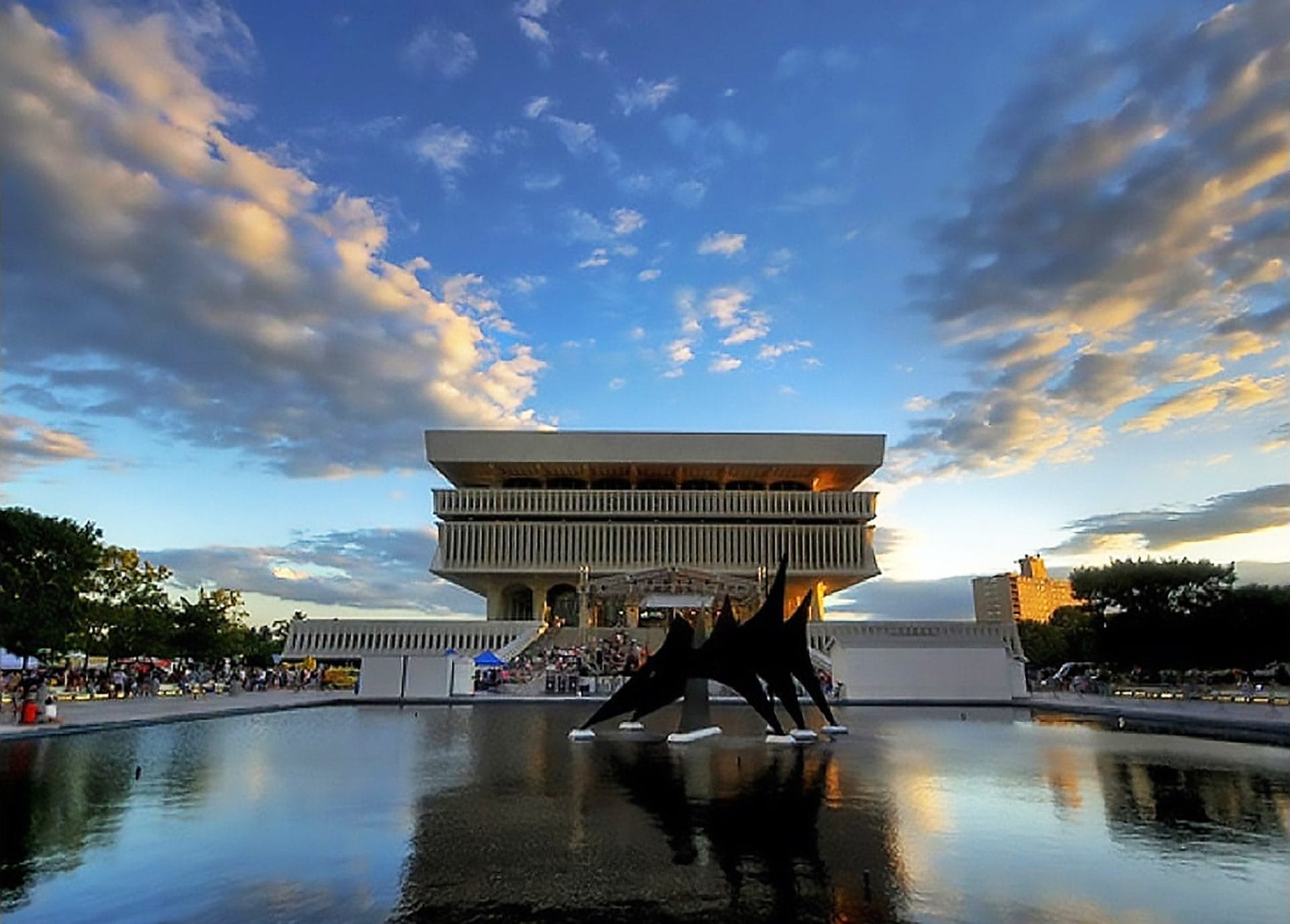 Fresh off your train journey, head to Washington Park for a little bit of the country in the city. This 81-acre public green space was created during the 1870s-1880s from a design by Calvert Vaux and Fredrick Olmsted, the team that designed Central Park in New York City. Washington Park features walking and biking paths and a lake for fishing.
As with Lark Street, the Empire State Plaza is well-suited for a stroll. The New York State Museum is among the attractions in the plaza and is currently open to the public.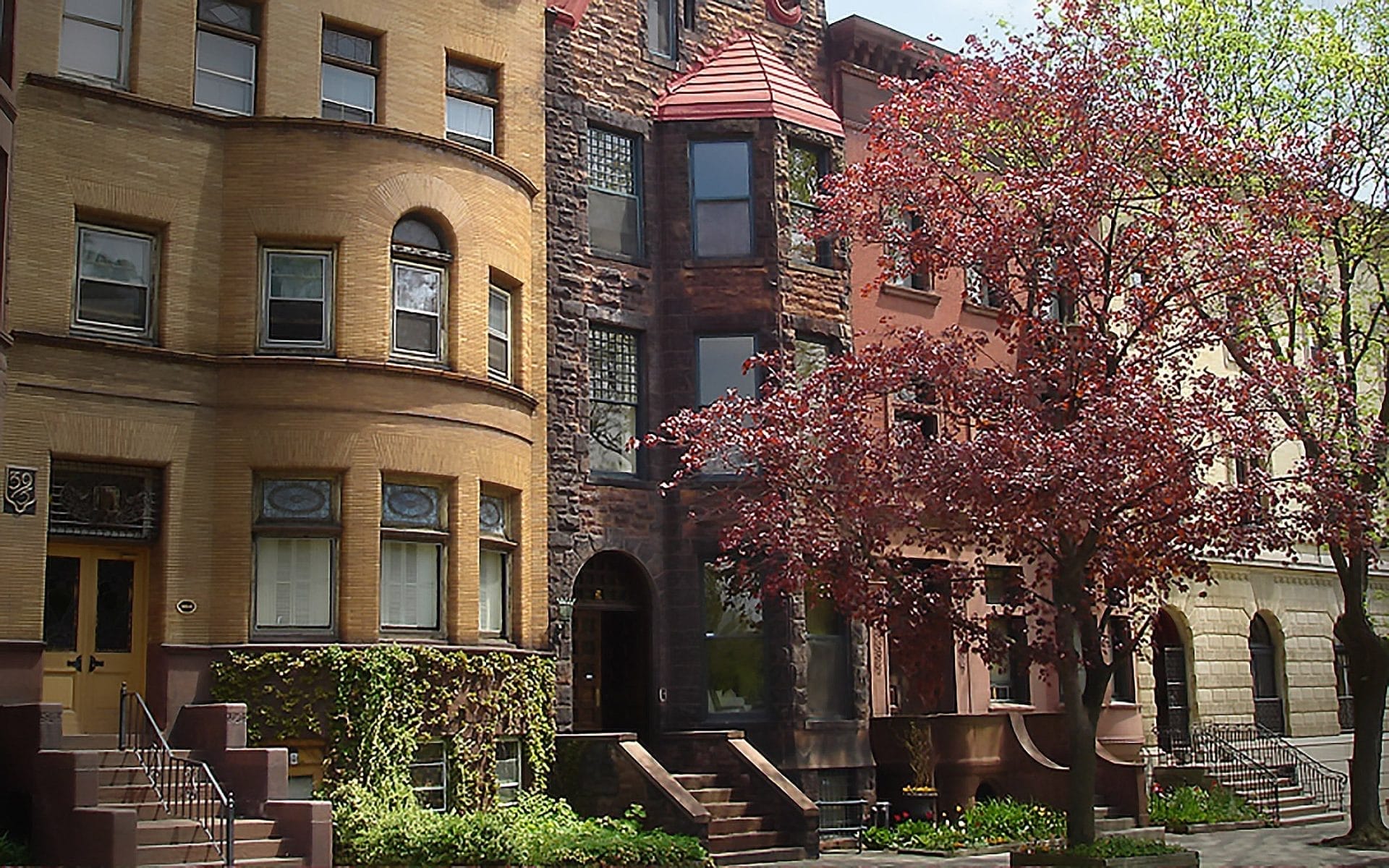 At this point, you're likely getting hungry for a snack. Head to Stacks Espresso Bar on Lark Street for some takeaway hot drinks and baked goods. When you're ready to settle in for the evening, the Morgan State House offers lodging on State Street, just off Washington Park. This inn occupies an 1884 Brownstone and features an English border garden and red brick terrace.
Utica
Utica sits between Albany and Syracuse. It is home to the Utica Comets of the American Hockey League. And the city is well-known for its long history of brewing beer.
Begin your excursion at Amtrak's stop in Utica Union Station (UCA), which was built in 1914. The station sits in a historic part of Utica known as Bagg's Square and is listed on the New York State and National Registers of Historic Places.
Next, stroll a half-mile and leave your luggage at the DoubleTree by Hilton. Built in 1912, the former Hotel Utica was a favorite for Judy Garland, Amelia Earhart and President Franklin D. Roosevelt. Modern-day amenities include a 24-hour fitness center and a warm DoubleTree cookie offered upon arrival.
Once checked in, the world, or Utica at least, is your oyster.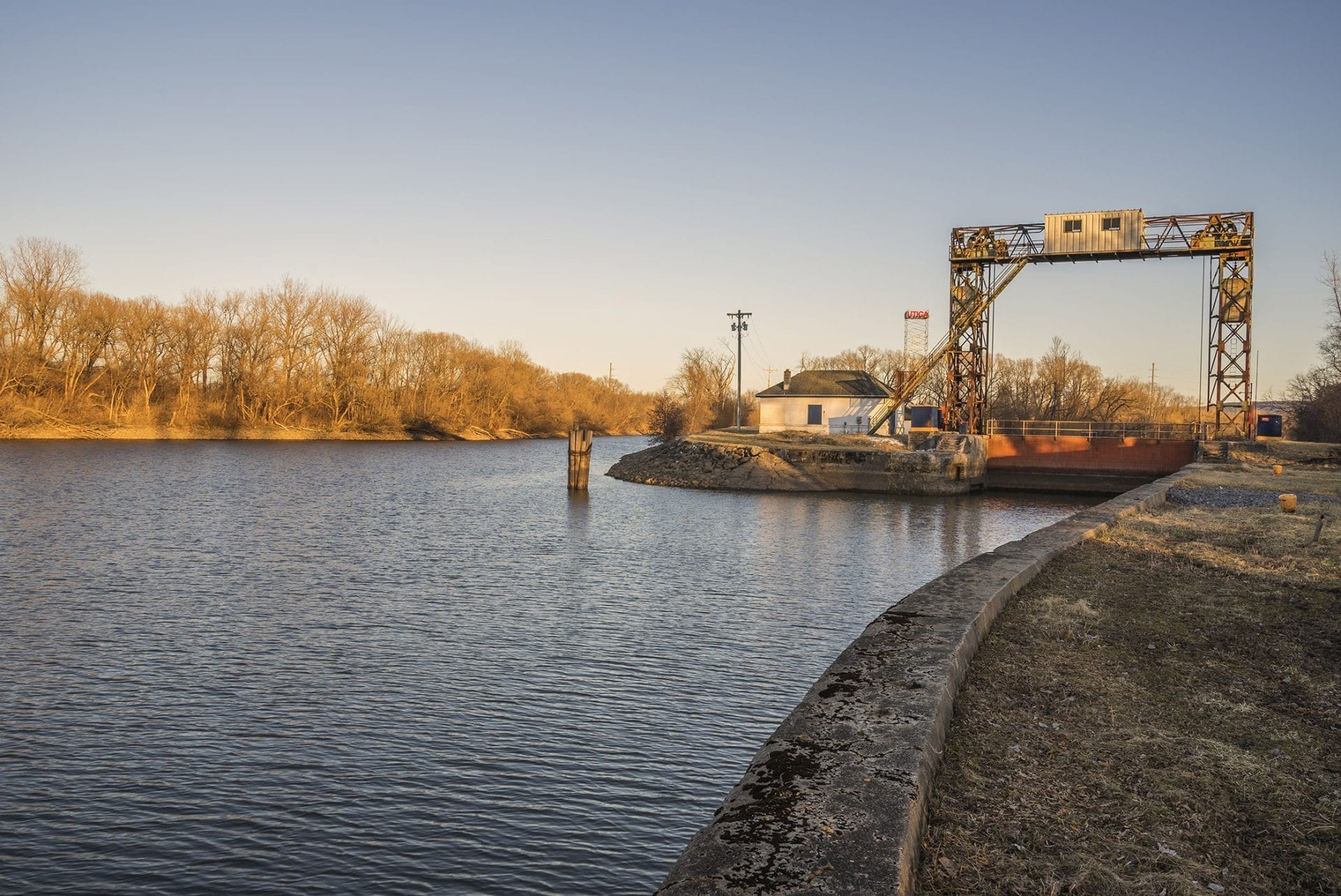 The Munson-Williams-Proctor Arts Institute offers culture and expression about a mile away, a roughly 20-minute walk.
For those seeking an outdoor adventure, the Utica Marsh Wildlife Management Area is a less than 10-minute Uber or Lyft ride. Hiking, bird watching and fishing are among the activities enjoyed at this site, which features cattail wetlands, wet meadows and open pools. Totaling 213 acres, this destination has two observation towers, a handicapped-accessible viewing platform, boardwalks and a pavilion.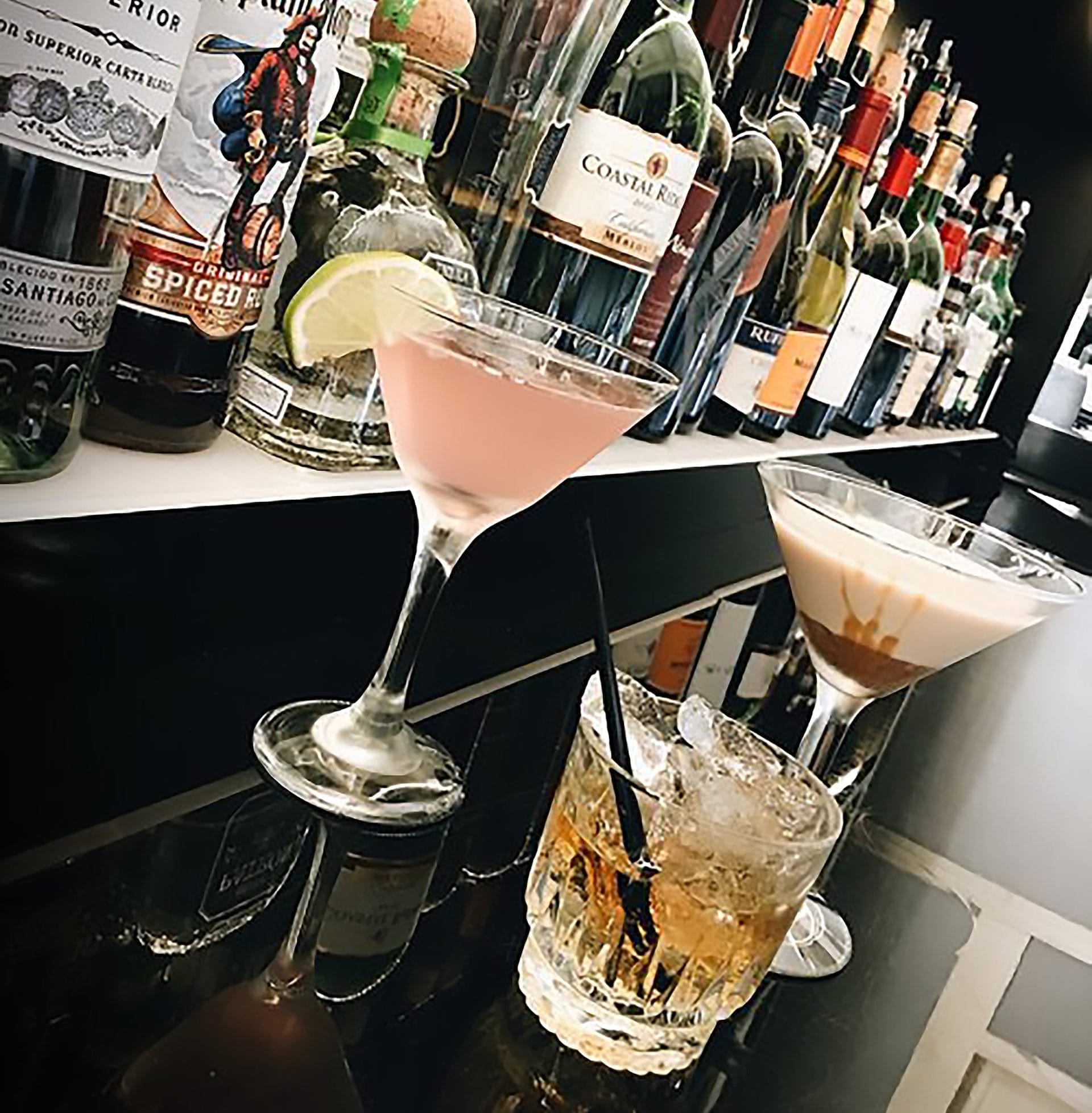 What to Eat in Utica
You can grab baked goods, snacks, wraps, hot drinks and caffeinated items at the Utica Coffee Roasting Company, which is a five-minute walk from the hotel.
Wrap up your big day in Utica with dinner where you are staying. Iconic by Chesterfield is located within the Doubletree Hotel. Among the items on the menu are Utica Greens and Utica's Famous Chicken Riggies. Utica Greens include escarole, cherry peppers, toasted garlic, sausage and potatoes. Chicken Riggies are bite-sized pieces of chicken tossed with rigatoni, hot and sweet peppers, red onions and more.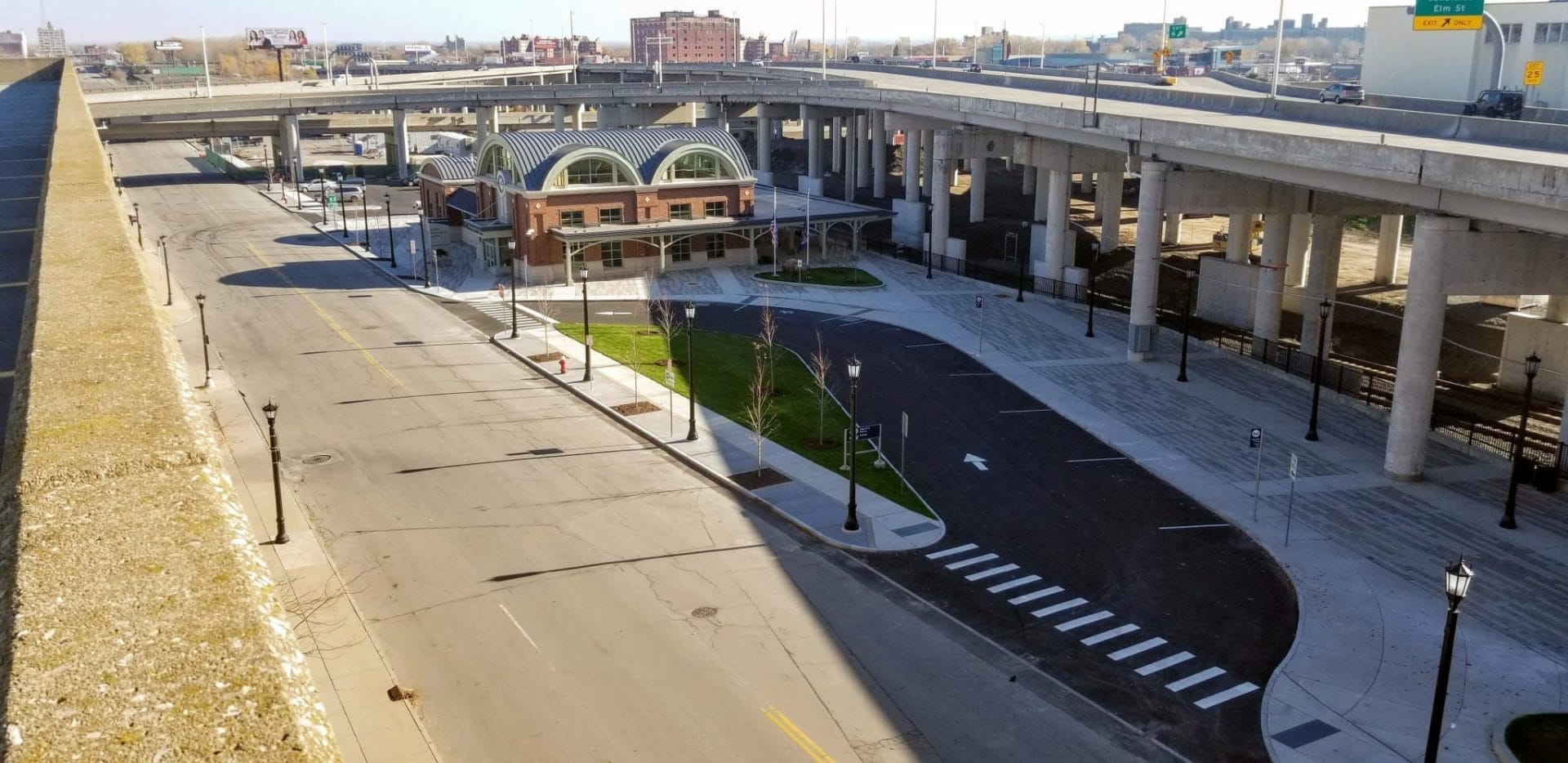 Buffalo
Once hailed as the "Gateway to the West" because of its position as the western terminus of the Erie Canal, Buffalo's history stretches far and wide.
Battles during the War of 1812 were waged in this city and the Underground Railroad ran through Buffalo. Additionally, William G. Fargo, founder of Wells Fargo and American Express, struck his fortune here. Louis Armstrong dazzled audiences, and the chicken wing still reigns supreme.
Your adventure begins at the newly renovated Buffalo-Exchange Street station (BFX). Double the size of its predecessor, the station built in the 1840s sits within walking distance of a range of attractions, including Canalside, the heart of downtown Buffalo's waterfront area.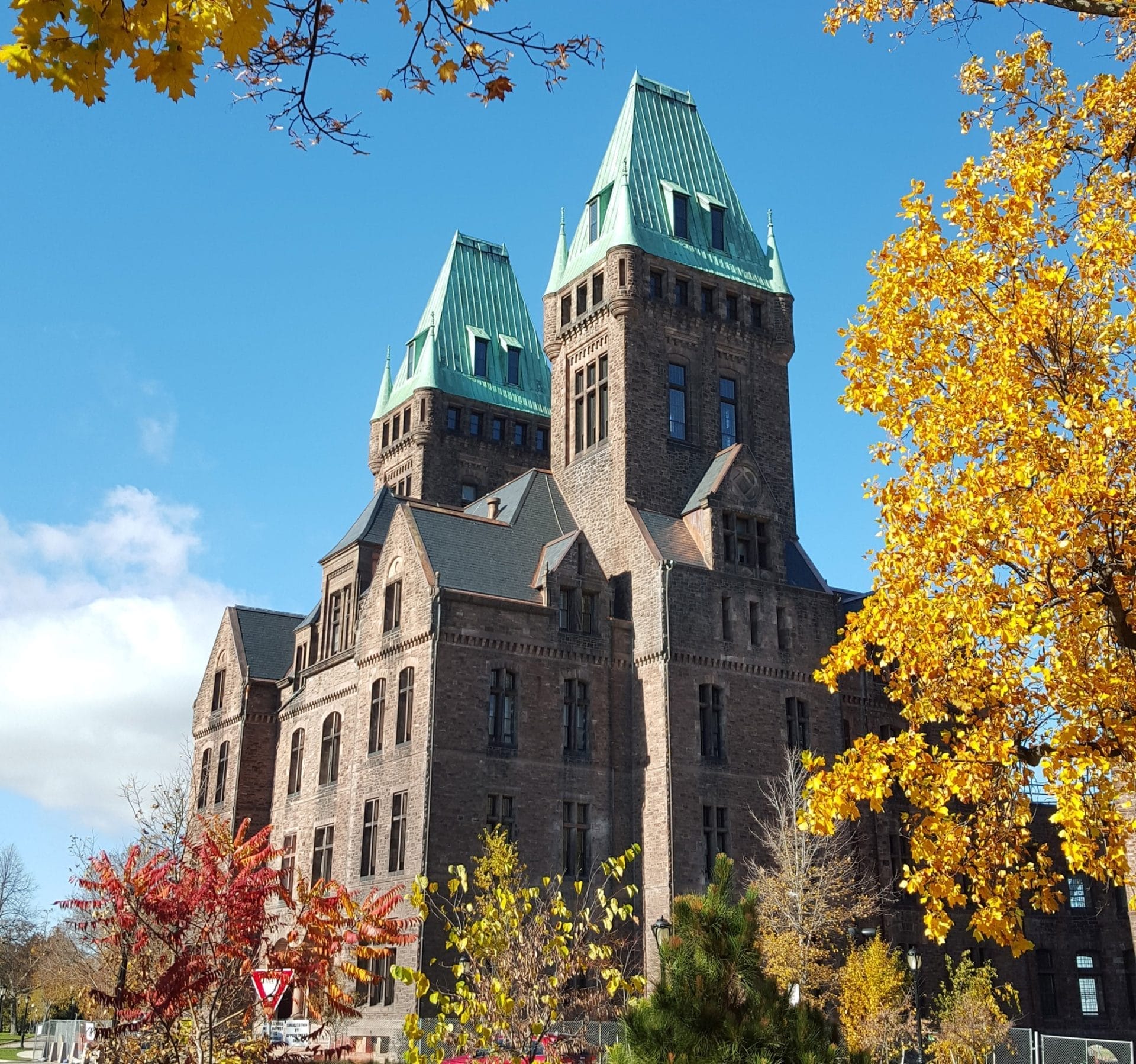 Exploring Buffalo
Check-in for the evening at the Curtiss Hotel, which is located less than a mile from the station.
Your range of activities can include a visit to the Richardson Olmsted Campus, previously known as the Buffalo State Asylum. Now one of the largest historic preservation projects in the nation, Olmsted Campus tours are available.
LaSalle Park sits at the junction of Lake Erie and the Niagara River. Additionally, a waterfront path is one offering at this site, which welcomes in-line skaters, walkers, joggers and cyclists.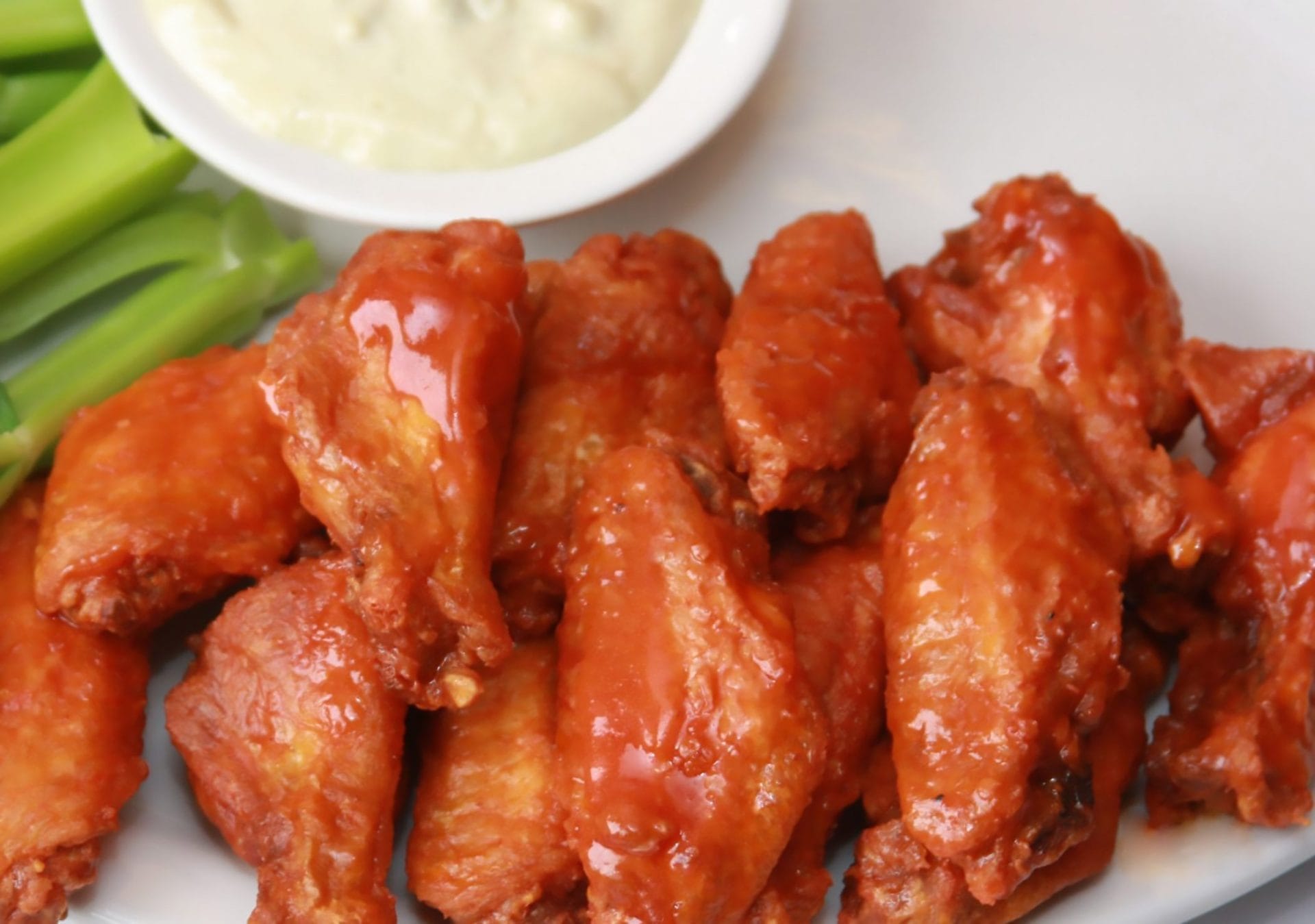 For your afternoon caffeine, snack and baked goods break, Public Espresso offers plenty of options. For the grand finale, dinner leaves an obvious choice: the Buffalo Wing Trail. 
The Anchor Bar. Elmo's Bar & Restaurant. Duff's Famous Wings. Glen Park Tavern. Cole's Restaurant. Lenox Grill. Gabriel's Gate. Gene McCarthy's/Old First Ward Brewing. Blackthorn Restaurant & Pub. Doc Sullivan's. Bar Bill Tavern. Mammoser's Tavern & Restaurant. Nine-Eleven Tavern.
Are you getting hungry yet?