Hyde Park Brewery
Nestled near the Franklin D Roosevelt National Historic Site, Hyde Park Brewery is the ideal destination after a day of touring the Hudson Valley sights. Guests dine in an industrial atmosphere featuring dozens of glasses hanging from the ceiling. It is popular to sit outside to eat, but there is also a seemingly endless row of bar stools. 
Since 1996, Hyde Park Brewery has served both locals and tourists their farm-fresh cuisine. Known for their homemade brews and live music on the weekends, the restaurant appeals to a variety of clientele. 
All of the beers are brewed in-house. Visitors can also take a complimentary brewery tour to see the beer-making process firsthand. Hyde Park Brewery even has an in-house Brewmaster, Aaron Maas, who uses local honey in many of his creations. The brewing process is precise, in which each step of the process is done for an exact amount of time. For those who are not a fan of beer, the menu features various martinis and bourbons. Consequently, those who enjoy a good drink will feel right at home.
Still, the homemade beer enhances many menu options. A symbol marks which of the offered items feature their homemade beer. Their extensive menu includes classic comfort foods like pub pretzels, garlic parmesan fries, and a spinach and artichoke dip. Customers can feel like a part of history by ordering Eleanor's Blackened Chicken Wrap or the FDR Steak Sub. One burger dubbed Franklin's Fireside pays respect to Franklin D. Roosevelt's fireside chats during the Great Depression. The menu also offers types of pizza, crunchy fish and chips or garlic steak.
Nevertheless, if an individual is not feeling the classic American food, they can stop back at the restaurant for brunch on the weekends. Homemade waffles topped with fried chicken or a bacon, egg and cheese breakfast pizza will inevitably hit the spot.
No matter how long an individual's visit is to Hyde Park, a trip to Hyde Park Brewery should inevitably be added to the itinerary.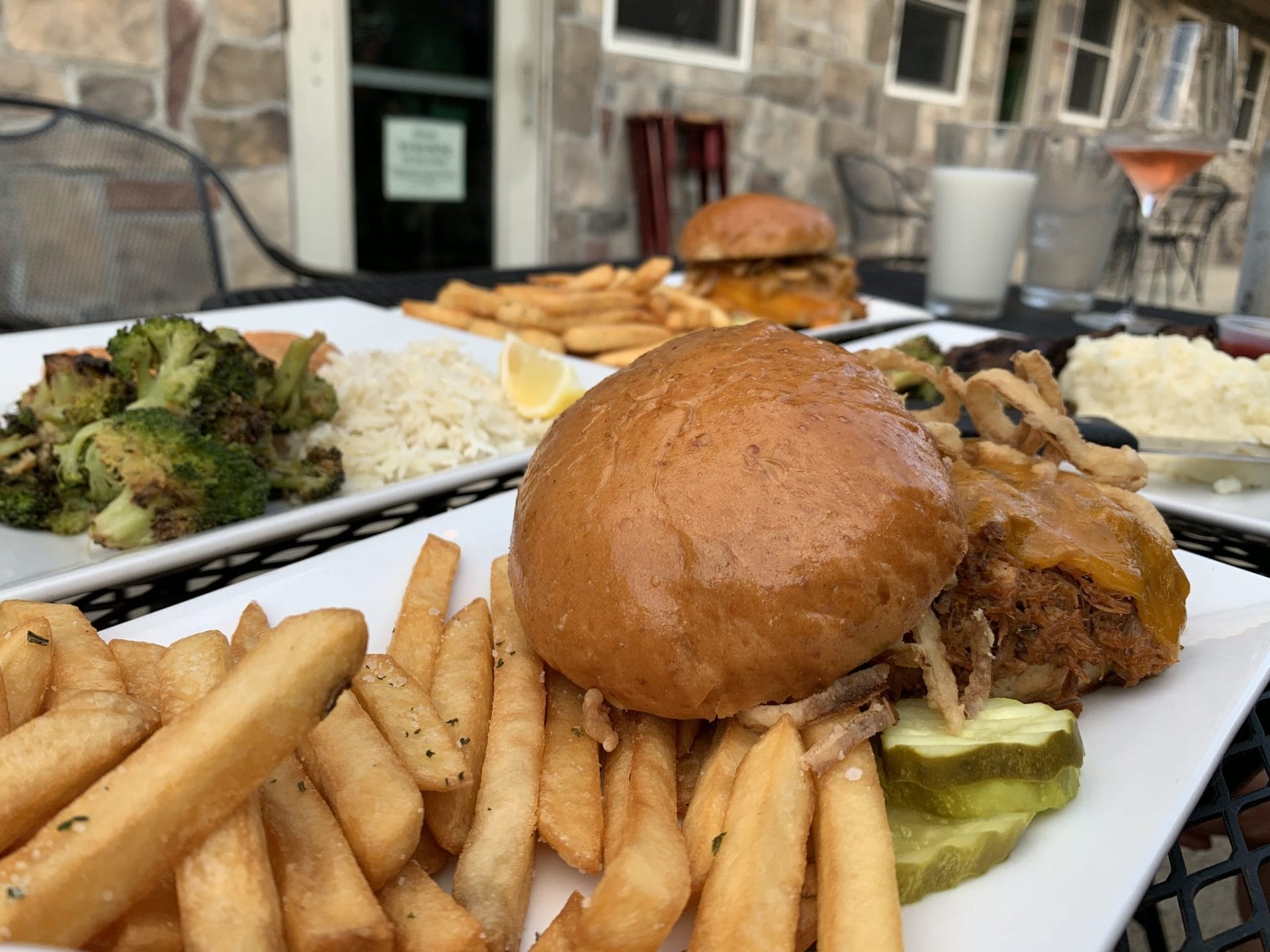 "Excellent food, great music, and a wonderful waitress. Stop here. It is worth it."

—Lakisha P., Google
Take Amtrak to Hyde Park Brewery
Experience this unforgettable attraction via Amtrak to Poughkeepsie Station in Hudson Valley—Don't forget to use the New York By Rail 15% discount!
Where to Stay in the Hudson Valley
Looking for a getaway opportunity? Spend the night and experience all the Hudson Valley has to offer. Take a look at these great hotel options—some offering exclusive New York By Rail discounts!