Hottest Art Galleries and Museums in New York City
New York City has clusters of galleries in various neighborhoods that always seem to be opening or closing. The only constants are the permanent collections at museums, yet even museums change exhibits. Here are some choices you can depend on:
To view the Masters, go to:
For modern art, the giants are:
For impressionist and post-impressionist works:
For upmarket pieces by established artists and for more diverse, complex choices:
Gladstone Gallery
Gagosian Gallery
Marlborough Gallery
For cutting-edge art houses and outdoor art, head to Brooklyn to these neighborhoods:
DUMBO (Down Under the Manhattan Bridge Overpass)
Williamsburg
Bushwick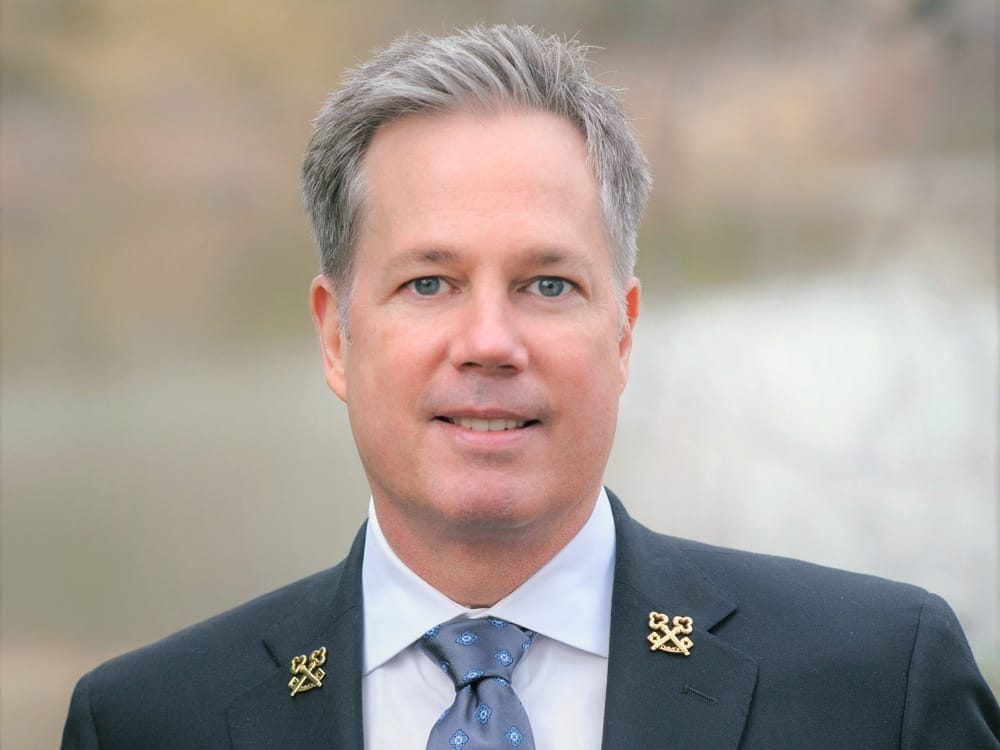 FREDERICK BIGLER
Chef Concierge, Peninsula New York
Member of Les Clefs d'Or USA
Hottest Restaurants in New York City
In New York City's Financial District is on a restaurant roll. The opening of One World Trade Center in 2015, the new Oculus transportation hub, and the newly renovated Brookfield Place have redefined this neighborhood for gourmands. Tantalize your taste buds at these haute-cuisine hot spots:
Eataly
Gourmet Italian market with tasting stations and dining.
Le District
French food hall in Brookfield Place with tasting stations and dining.
Augustine
A Keith McNally brasserie in the Beekman Hotel. French classics. Superb wine list.
Nobu
Sushi and other Japanese and Peruvian dishes. Uber-cool space with a spectacular open kitchen.
Harbor House
For drinks and outdoor dining. Outstanding view of the Statue of Liberty, the Hudson River and Wall Street's soaring skyscrapers.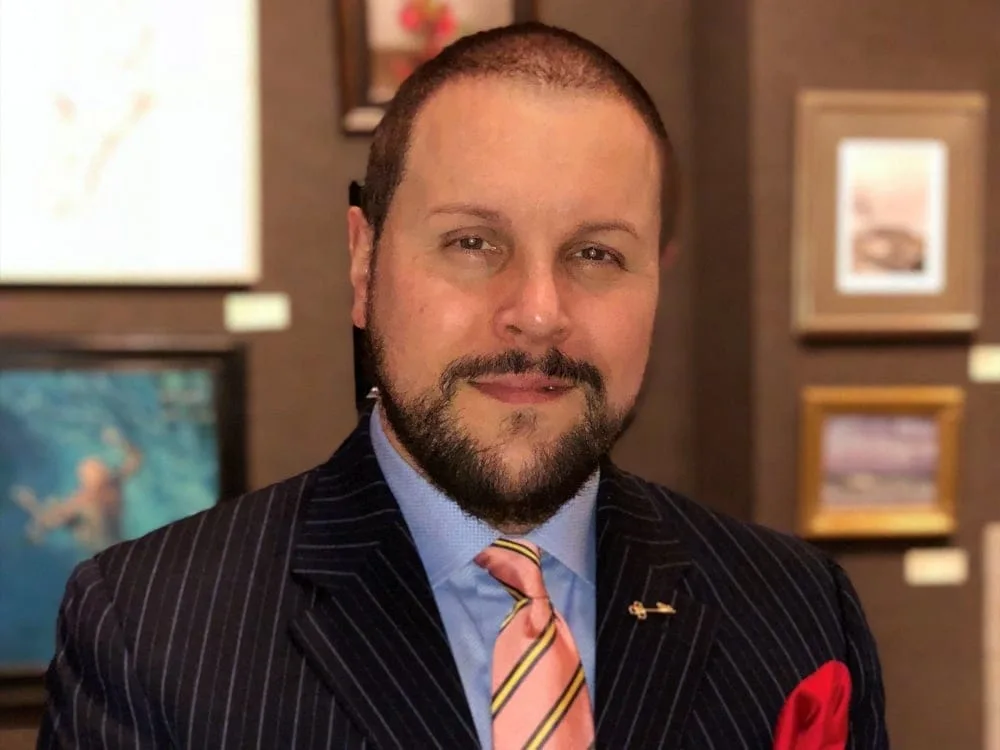 KEVIN HOWARD
Director of Membership
New York City Association of Hotel Concierge
Hottest Entertainment in New York City
There's no business like show business in New York City! You can literally watch your favorite morning show live, then have constant entertainment through the evening:
Good Morning America, 7:00 a.m.
Start your day on the set on Good Morning America! Get your signs read. Take a selfie with one of the guests on the show.
The Tonight Show, 3:00 p.m.
Try for free tickets through the lottery. If you're lucky, you'll laugh out loud during the next taping at NBC Studios in the iconic Rockefeller building.
Come From Away, 7 p.m./8 p.m.
My current favorite Broadway show – about bringing people together after a tragic accident. The music is wonderful, and the story is heartwarming.
The Public Theater/Joes Pub, 7:30 p.m., 9:30 p.m.
An eclectic line-up of musicians and performance artists every night of the week. Food and drinks by acclaimed chef, Andrew Carmellini. Joe's Pub has hosted many famous artists, including Anne Hathaway, Leonard Cohen, and Elvis Costello.
(or)
Opry City Stage, 8 p.m. and later
A new store-restaurant-live music venue offering superb southern cuisine prepared by Blue Ribbon chefs and some of the best live southern rock in the city.
Rockwood Music Hall, 6:00 p.m. – 2:00 a.m.
Rockwood is the new "it" place for upcoming musicians. Three stages. Live music daily. Rock, jazz, rap… everything goes, and nothing disappoints.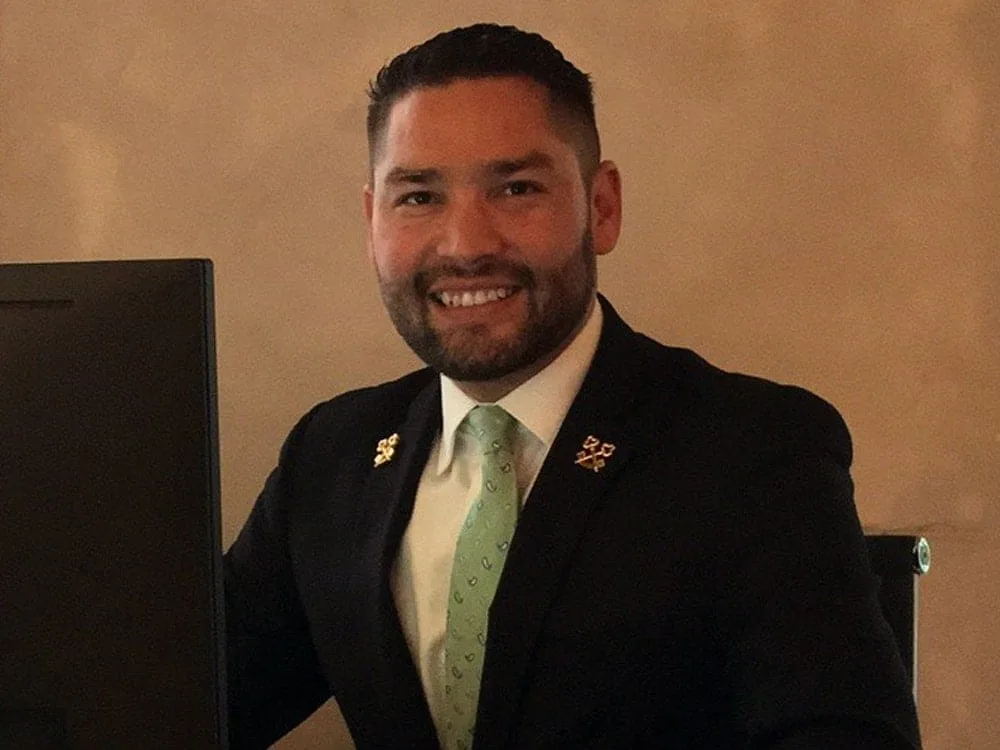 JOHN PAUL PALACE
Concierge, Mela Hotel
Director of Communications and Community Outreach, New Your Association of Hotel Concierge
Member of Les Clefs d'Or USA
Family Attractions in New York City
Planning a kid-friendly day in New York City? Here are the makings of a memorable one for you and your family:
Ellen's Stardust Diner, 8:00 a.m.
Breakfast: Singing wait staff, many of them Broadway actors, keep kids entertained while they wait for their pancakes.
National Geographic Encounter: Ocean Odyssey, 10:00 a.m.
Ground-breaking entertainment that uses cutting-edge technology to transport you on an underwater journey.
Ripley's Believe It or Not!, 11:30 a.m.
A Times Square museum with collections of artifacts and freaky relics like an albino giraffe, shrunken heads and a portrait crafted entirely from dog hair.
Black Tap Midtown, 1:00 p.m. 
Lunch. New Midtown location, hip décor, friendly staff, and the best burgers and designer shakes.
Intrepid Sea, Air & Space Museum, 3:00 p.m.
An aircraft carrier turned science museum. Walk through a nuclear submarine and a Concorde jet. Explore the boat. Hands-on exhibits and virtual reality shows.
The High Line Park, 4:30 p.m.
Walk from west 34th Street to The Whitney Museum on NYC's only elevated park.
Sugar Factory American Brasserie, 6:15 p.m.
All-American fare in the historic meatpacking district. A candy store and a build-your-own-burger spot in one.
Dear Evan Hansen, 8:00 p.m.
A Broadway show that explores key themes among the youth of today, including bullying, cell phones and social media.
Serendipity 3, 11:00 p.m.
Indulge in the best frozen hot chocolate in NYC. Trust me. It makes sense once you try it.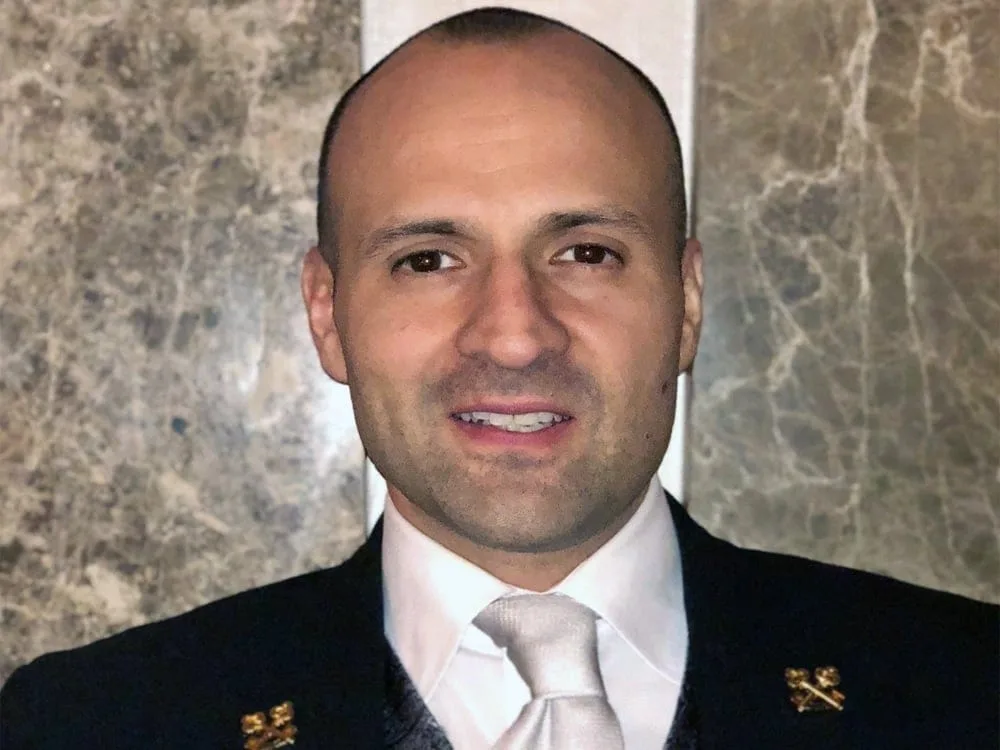 CHARLIE LOOR
Concierge, The Pierre, A Taj Hotel
Director of Corporate Membership, New York Association of Hotel Concierge
Member of Les Clefs d'Or USA
Hottest Historical Happenings in New York City
For a life-long history buff, being a hotel Concierge in New York City is a constant delight. A special pleasure is having the opportunity to link something very popular and of the moment, like a hit Broadway show, to the City's unique and convoluted history. Here are some sites and attractions that do just that:
"Hamilton" at the Richard Rogers Theatre
Musicalizing Alexander Hamilton's life, accomplishments, and death by duel, the show is not only a gift to theatre-goers, but a gift to New York City on so many levels. By juxtaposing the new and the old, the show makes many of the City's historical sites relevant and fun for all, because most of what happens in the show actually did happen in and around Manhattan and its boroughs, making us all a part of "the room where it happened".
Battery Park
Steeped in Revolutionary War history, it is now the gateway to the Statue of Liberty. Although she arrived after Hamilton's time, the tours and panoramic views offered are timeless.
Museum of Finance
Explore an entire room is dedicated to Alexander Hamilton's legacy as our nation's first Director of the Treasury.
Fraunces Tavern
Are you ready to raise a glass to all of Hamilton's accomplishments? Built in 1719, "the oldest building in Manhattan" houses a restaurant and a museum dedicated to memorabilia and artifacts from the revolutionary war. This is where George Washington had his farewell dinner! Hamilton dined there in 1804 with Aaron Burr, one week before their fateful duel.
Trinity Church
Stop by for the opportunity to pay your respects. Hamilton is buried here along with his son Phillip and his sister-in-law Angelica. In Greenwich Village, the historic restaurant One if by Land, Two if by Sea, is housed in Aaron Burr's former carriage house and touted to be one of the city's most romantic dining spots. A duplicate set of Burr's dueling pistols, used to kill Hamilton, are on display in the upstairs dining room.
Hamilton Grange
When Alexander Hamilton moved uptown in 1802, it was to Hamilton Grange. Although the structure has been moved twice since then it is still not far from its original location on Convent Street. Now located in Nicholas Park, the mansion has been fully restored and is now a National Memorial open to the public. Guided tours are recommended for the best access. A little further uptown, on 160th Street, is the Morris-Jumel Mansion. Built in 1765 is the oldest house in Manhattan; it served as George Washington's home and headquarters during the Revolutionary War. Later, Aaron Burr lived in the mansion for a time. More recently, Lin-Manuel Miranda wrote parts of his hit show in Burr's bedroom, inspired by his historical surroundings.
Weehawken's Dueling Grounds
For those willing to explore further afield, a trip here is perfect. With its bust of Alexander Hamilton, Weehawken offers stunning views of Manhattan, as well as the opportunity to practice the ten duel commandments on one's own.
If you prefer to stay local, visit Central Park's statue of Alexander Hamilton, at East Drive and 83rd Street.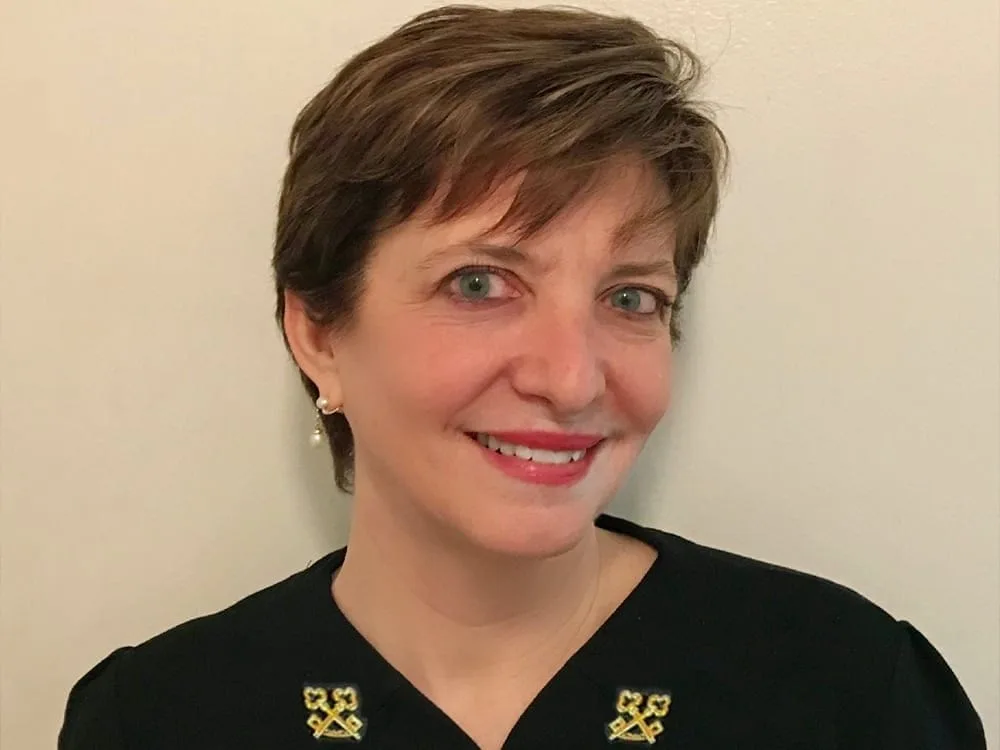 REGENA FALLING
Chef Concierge, Park Hyatt New York
President, New York Association of Hotel Concierge
Member Les Clefs d'Or USA
Hottest Shopping Spots in New York City
If you are anything like myself; then surely you will enjoy a full day of shopping at our city's finest, most exclusive shops! After all, we must be "in the know" at all times as a Concierge – being privy to the city's latest and greatest shopping is a must! Here are some hot shopping spots across the Big Apple :
Brookfield Place
Formally known as The World Financial Center, this shopping complex is located in The Battery Park City neighborhood of Manhattan.
It is the city's newest edition of high-end malls offering luxury shopping–home to international shopping houses such as Hermes, Bottega Veneta, Gucci and many more! Brookfield Place is the height of luxury shopping, dining and cultural arts. You could spend the entire day here fulfilling all of your shopping desires!
Dover Street Market
Moving a bit further north to the Murray Hill neighborhood is a mini department store of fashion icons, housed in a beautiful old bank. The multi-level retail space is also known for its creative visual merchandising and bi-annual interior change signaling the change of season. Showcasing high-end clothing, fashion-forward displays and specialty pop-up shops, offering something for everyone – a mix of high-end fashion and popular streetwear.
Barney's
When you are looking for that one-stop-shopping experience and nothing less than 'the best' of course head up to Madison Avenue and 61st Street to Barney's. The department store that offers the best clothing, footwear, bedding, furniture, beauty products and housewares. Whether you are in search of that must-have bag or exclusive perfume, this is the department store to suit all of your needs!
Happy shopping!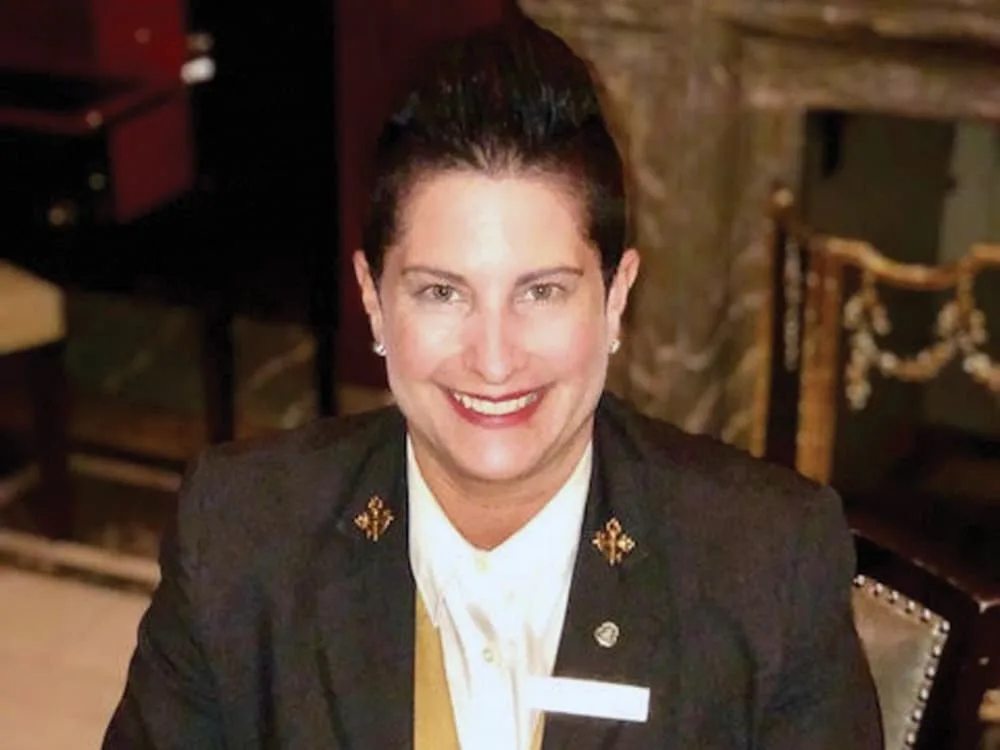 KRISTA SORRENTINO
Concierge
The St. Regis New York
Go "Off the Beaten Path" in New York City
Tourists from all over the world flock to New York City to see the Statue of Liberty, the Empire State Building, and the lights on Broadway at Times Square, but what happens when the torch dims and all the big attractions have been explored? This is where the adventure in us comes out, visiting the not-so-normal places in this vast city. Here are some 'underrated' places to visit:
Edgar Allen Poe Cottage
Built in 1812, this New York Historic Landmark is located in the Bronx. It was here, at the cottage, Poe penned some of his most famous poems, including "The Bells", "Eureka", and "Annabel Lee". Admission is free.
Judd Foundation
One of two in the world, (the other is in Marfa, Texas), the foundation is located in the heart of Soho. Visitors are guided through Donald Judd's former private living space and working space. To engage with Donald's art and vision you'll have to book early as tours are limited and book up weeks advance.
Merchant House Museum
The Merchant House was built in 1832 and purchased by Seabury Tredwell, a prosperous New York City hardware merchant, in 1835. The Tredwell family continued to live in the landmark late-Federal and Greek Revival-style row house for nearly 100 years. The four floors of period rooms are still furnished with the family's original possessions – furniture, decorative objects, household goods, books, even their clothing. The secret 19th-century rear garden is also open.
Voila Chocolate
Located on the Upper Westside at Broadway and 73ed Street, Voila not only creates amazing chocolate but offers chocolate crafting classes and even Children chocolate story time. Their events are great for families and team building events.
City Hall Subway Station
Once dubbed the "Crown Jewel" of the New York City subway station, this is a station unlike any other in New York. Filled with stained glass, Roman brick, tiled vaults, arches and brass chandeliers, this Station offers tours several times a year through membership at the Transit Museum. It's truly an amazing experience if you get the chance.
The Salmagundi Club
Sometimes referred to as the Salmagundi Art Club, this fine arts center was founded in 1871 in the Greenwich Village section of Manhattan. Although a membership club, Salmagundi art galleries are open to the public as well as their art classes.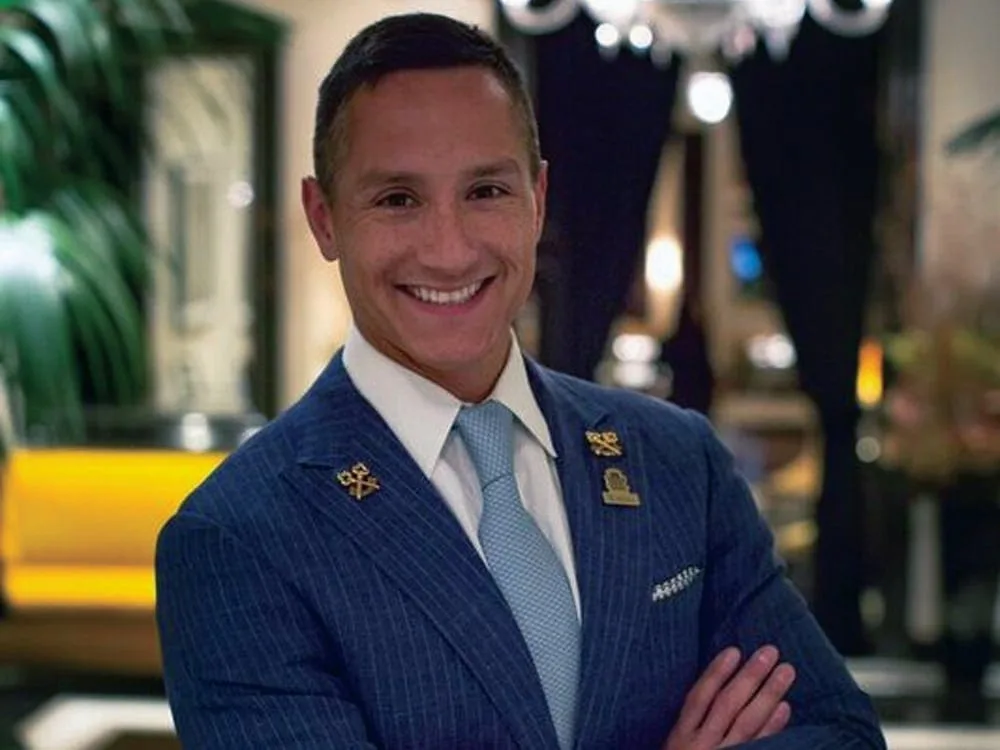 WALDO HERNANDEZ
Chef Concierge, The Carlyle Hotel
Social Director, New York Association of Hotel Concierge
Member Les Clef's d'Or USA