04octAll Day05Saratoga Wine and Food Festival(All Day) Saratoga Performing Arts Center, 108 Avenue of the Pines, Saratoga Springs, NY 12866
Event Details
Saratoga Wine and Food Festival
Enjoy fine wine and spirits, dishes from world-famous chefs, and classic cars at the Saratoga Wine and Food Festival, presented by Saratoga Living, taking place in the Saratoga Performing Arts Center.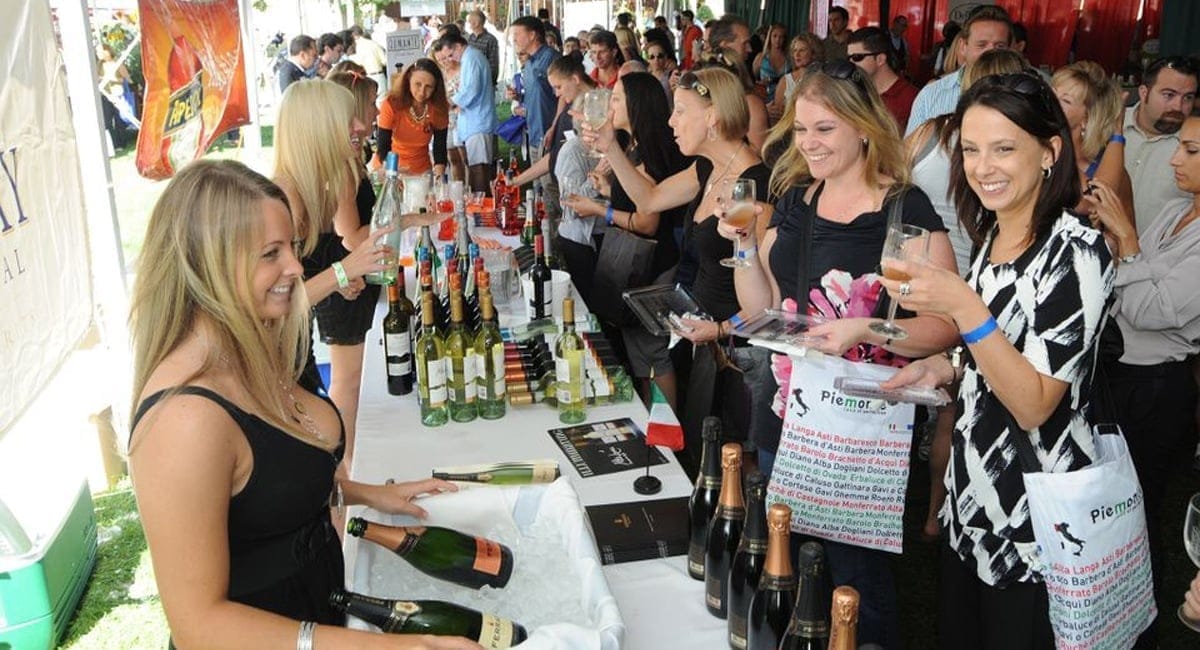 Presented by Saratoga Performing Arts Center, the 18th Annual Saratoga Wine and Food Festival brings you fine wine, food, and classic cars. This Festival begins with the Adirondack Road Tour and Gourmet Luncheon, where you are led on a tour through the gorgeous Adirondack Mountain roads and end at the historic Lake George Club for boat rides and a delicious luncheon.
Attending the Festival
Kick-off the weekend's events at the Fired Up! Grill Competition. Watch as chefs from the Capital Region's finest restaurants battle for the Fired Up! title. Enjoy great music, gourmet food, and wine and spirits. Sample some of the BBQ creations and have the opportunity to help celebrity judges, including David Burke, decide who will win Saratoga Grill Master! Baseball legend, David Ortiz, will host a meet and greet and party for 100 lucky people who get a chance to get their pictures taken and experience VIP treatment at the VIP Nightclub.
The next two days are also filled with events. Saturday will showcase the festival's auto display, curated food, wine, and activities. Speeches, special guest appearances, and live music is available to guests. The Grand Tasting on Saturday will conclude the day's events. Sunday's activities include brunch with Colin Cowie and celebrity chef Todd English, showcasing Colin's "five-senses" approach to events. A never-ending supply of Whispering Angel Rose with specialty cocktails will also be featured throughout the day.
2019 Schedule and Pricing
Friday, October 4
Farm-to-Table Harvest Dinner | Friday, October 4 – 7:00pm
An intimate farm-to-table dinner featuring live entertainment, exceptional locally sourced and sustainable ingredients, and top culinary talent. Guests who purchase a VIP ticket have earlier access to the festivities and dedicated VIP seating with curated food and high-end wines.
Farm-to-Table Harvest Dinner: $175
VIP Farm-to-Table Dinner: $225
Saturday, October 5
Grand Tasting | Saturday, October 5:00 P.M. – 12:00 P.M. 
The Grand Tasting is the weekend's signature event featuring gourmet tastings and international and local winery, brewery, and distillery tastings.
Grand Tasting: $100
VIP Grand Tasting: $175
Time

october 4 (Friday) - 5 (Saturday)
Location

Saratoga Performing Arts Center

108 Avenue of the Pines, Saratoga Springs, NY 12866