I recently followed a slightly modified version of New York By Rail's "The Original Vacation." During the trip I fell down a mountain, screamed, launching 200 feet skyward, and watched fireworks illuminate the sky over the Lake George Area—and that was just the first of three days. With Amtrak and an Enterprise rental car, I was able to visit Lake George, Bolton Landing, and Glens Falls, allowing me to embrace the region's signature offerings to all interested in enjoying an unforgettable vacation close to New York City.
THE ORIGINAL VACATION
My journey began at Manhattan's Penn Station, boarding an Amtrak train to Albany-Rensselaer, continuing my journey with wheels, not rails.  As I waited for my train, I looked down the track, thinking only of how much I would have valued an iced coffee. Although the coffee never came, the train did, and boarding was a breeze. The conductors directed me to the appropriate car; I found a vacant seat and began to relax on the first half of my journey to the Lake George Area.
Having forwent any food prior to boarding the train, my growling stomach directed me to the café car. To my surprise the breakfast menu included some Taste New York products. I opted for a Chobani Greek yogurt and a Long Island Bagel which I enjoyed while gazing at the stunning Hudson River views from a café car table.
Only two and a half hours later, I disembarked at Albany-Rensselaer and quickly completed the Enterprise Rent-a-Car process right at the train station. My Chevrolet Sonic was waiting right outside the station and I was excited to take it for a spin.
The drive north was an easy hour, straight up the interstate to the Village of Lake George, making the total commute time three and a half hours. My first stop was a hiking trail to the summit of Prospect Mountain for an eagle's-eye perspective of Lake George and the surrounding mountains.
TAKE A HIKE
The journey to the summit is not limited to hiking. The ascent can be driven up the Prospect Mountain Memorial Highway, costing $10 per car. The hike, on the other hand, is free.
When I parked at the start of the trail, I thought my navigation failed me, for I was directed to an unremarkable residential street. However, the sudden abundance of men and women wearing hiking boots convinced me otherwise. Surprisingly for me, this nature trail begins on an industrial overpass above the interstate. Children on the hike especially loved the overpass, since trucks would honk for them, resulting in ear-to-ear grins.  
Beyond the interstate was a scattered collection of rising trees and a stable line of parallel boulders lining the ground like rails. Returning to mother nature is a tranquil joy I had recurrently closed myself to.  This was my first ever hike, and my walk up this moderately inclined path was pleasant.
One hour later, the trees slowly dissipated into open blue skies. Lake George and the surrounding mountains posed with inviting dignity as onlookers such as myself couldn't help but stare. For those who brought backpacks or drove up, there were charcoal grills and picnic tables so that families and friends could enjoy meals and quality time together.
Almost as rewarding as the view was the extra breeze that welcomed me at the summit and the water coolers, both of which I can assure you were definitely needed. An unending thank you to the unknown hero who filled the water coolers at the top of Prospect Mountain's summit.
I enjoyed the view from the summit, before heading back for a boat cruise whose departure time was growing closer. I raced down the steep slopes of this three-mile, 1,600-foot elevation trail in my sneakers. Yes, in sneakers.  Be sure not to make my mistake in improper footwear.  Why?  Because on the brisk, 30-minute walk down, I fell five full times. Quite frankly, it got old after three, although, thinking back on it, it probably would've been quicker to roll down. Back across the overpass and into my Enterprise rental, it was time to hit the road toward Million Dollar Beach—the southernmost point of Lake George, to board the Minne-Ha-Ha.  
ALL ABOARD THE MINNE-HA-HA!
On a completely different pace than the hike, the Minne-Ha-Ha gently circled Lake George, giving all passengers on board an hour of tranquility. Making our way around the lake, hugging the banks filled with residential homes and waterfront resort, the captain recited a point-by-point guide of all the locations the Minne-Ha-Ha passed. Trivia and history were incorporated, and even a real estate value estimation game, in the style of 'The Price Is Right' (minus Plinko).
This ship is an original steamboat, complete with its distinctive bright red paddle wheel. No gimmicks, just classic American engineering. Any doubts? Go check out the engine room. It's open to passengers and interesting to see.
Boating locals and beach bum tourists waved to the ship, which replied with a blow of the horn. Our captain informed us that steamboats are known for being able to play songs, and though I had my skepticisms, was surprised when the ship produced music. For two minutes, the ship's whistles beautifully sang "At the Codfish Ball," which had young and young at heart dancing on the main deck. It certainly is one of the more placid and quaint experiences on Lake George.
After docking I returned to rental car and drove no more than five minutes to Lincoln Log Colony for a quick check-in. To my delight, my room was a complete cottage!  Walking inside, I marveled at the living room, kitchen, bathroom, and two bedrooms, all surrounded by wooden log walls.  I had never been in a log cabin before, and could understand the reason for their fascination in our culture. Cozy and comfortable would be the two words that best describe this experience.
SEEKING THRILLS IN THE LAKE GEORGE AREA
If I have one area of expertise, it is theme parks. As a Six Flags Season Pass holder, I will make a special effort to ride a roller coaster if within a 25-mile radius of one.  That being said, after settling in I was off to the Great Escape.
Six Flags Great Escape is a good park for families and younger children who wanting their first shot on the "big rides." There are many children's rides and small roller coasters like The Comet, a classic wooden coaster, and easily the best ride in the park. To the Great Escape's credit, the combination of a theme park and water park for the same price, results in a very fun and memorable time for the young ones.
After screaming on roller coasters most of the afternoon, I worked up an appetite. Fortunately, Adirondack Pub and Brewery was five minutes from the cottage and a party of one is easy to seat. Seated on the lively outside deck, I began with the Fried Wisconsin Cheddar Cheese Curds, and a crisp Adirondack Beaver Tail Brown Ale – wonderfully paired. The main course was the BBQ Plate, a delicious brisket and chicken breast smothered in BBQ sauce, and paired with the Adirondack Bear Naked Ale. As I left, I picked up a case of their NYS Oktoberfest, which I planned to enjoy with my father.
Before I retired to my personal log cabin, I headed down to the water.  It was Thursday, and every Thursday in Lake George ends with fireworks.  A chorus of "ohh's" and "wow's" sang throughout the show, wrapping up the first day with a touch of magic.
HISTORIC HAPPENINGS
Waking up in a log cabin is a rustic experience I suggest everybody try.  Much like the events of the day to come, I was brought back to a time many years before my birth.  My first stop was right where I stood for the firework show.  Across the street from the Lake George Steamboat Company is the reconstructed wooden Fort William Henry Museum, where I was brought back to America under British rule.
If history doesn't excite you, perhaps loud noises and explosions will? Every two hours, there is a demonstration where two British soldiers, dressed in their distinctive red coats, explain, load, and fire a musket. Craving something louder? Follow the soldiers up the fort for a cannon firing.
There were great interactive and engaging exhibits that provide something to do for all ages, like archery, a military crypt, archaeology exhibits, and barracks. And parents, if you've wanted to see your children in uniform, soldiers will recruit children for the King's Army to march alongside a senior officer and fire a warning shot from their own muskets. Fort William Henry also offers ghost tours at night on the weekends.
WINE, WINE AND MORE WINE
I returned to my car and drove twenty minutes north on the scenic Lake Shore Drive toward Bolton Landing, a popular small town with a happening tourist strip. On that very stretch, an Adirondack Winery wine tasting was my next stop. I chose the Premium Glass Wine Tasting package, offering seven wine samples and a wine glass, and also selected the Locavore Sampler, with a cheese and crackers spread, and chocolates, to accompany the wine.
Twenty-five wines (dry whites, dry rosé, dry red, fruit infused, and premium wines) were available to taste from this small but chic tasting room.  From the dry whites I chose Dry Riesling and Pinot Gris, very pleasant and smooth.  On the reds, the Baco Noir, Merlot, a great wine I'd choose to have at all dinners; and Meritage, the pièce de résistance, a silky, platinum award-winner (and for good reason). More summer-inspired wines followed: the refreshing Semi-Sweet Riesling, and the pineapple-infused Sunny Day.
I tried the premium wine Iced Cabernet Franc, the greatest dessert wine I have ever had, and the Ginger Hibiscus Slushie, the ultimate summer drink that is a necessity for any beach or hangout.  Between these marvelous wines and the well-paired Locavore Sampler, my taste buds danced with the greatest joy. Absolutely plan a visit to the winery as a part of your vacation in Lake George.
LUXURY ON THE LAKE
In Bolton Landing, it's worth walking down Main St. to enjoy the shops and restaurants offered there. Of course, before making your way towards the lake and The Sagamore, an extravagant Victorian hotel. Impressive architecture and decor is the first thing people notice, from the chandelier-filled lobby to the white façade. If longing to vacation in luxury, or having "Insta-worthy" photos boasting a lavish escape, then be sure to visit.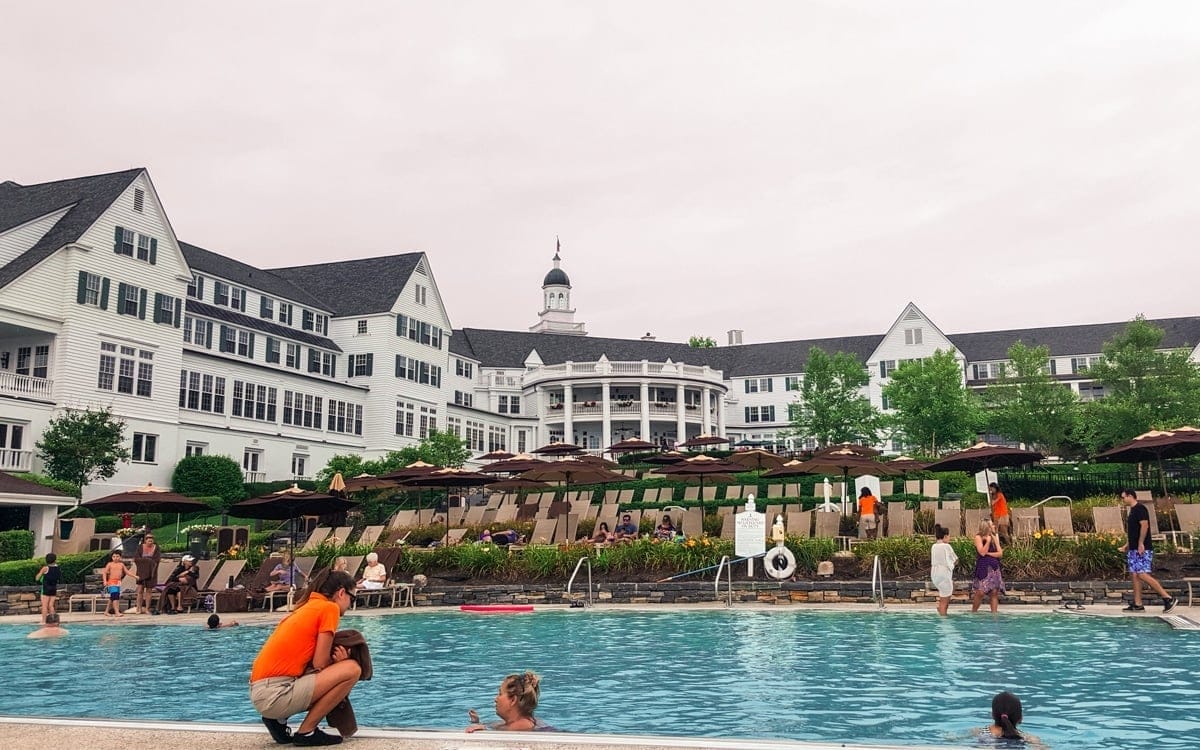 Hungry, I walked to the nearby LakeHouse, a restaurant providing the best views of Lake George. Sitting directly above the shoreline, The view is even more enjoyable when done from a position of tremendous wealth as an assumed Sagamore guest. There, I enjoyed an excellent fish and chips dish.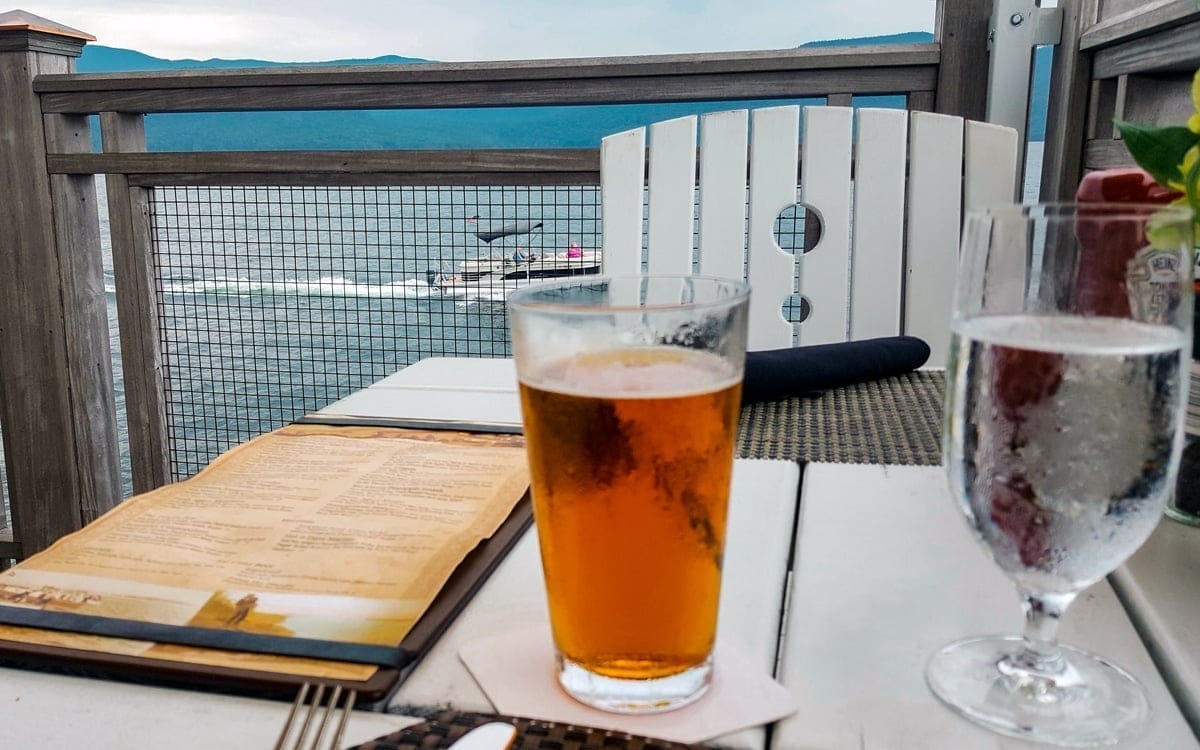 CHECKING IN AND DINING OUT
Returning to reality, I hopped in my car and drove south toward my third and final destination: Glens Falls. I was en-route to my accommodation, The Queensbury Hotel, when my phone navigation died, essentially leaving this millennial stranded. Fortunately, due to the hotel's prominence and historical importance, signs directed me with ease.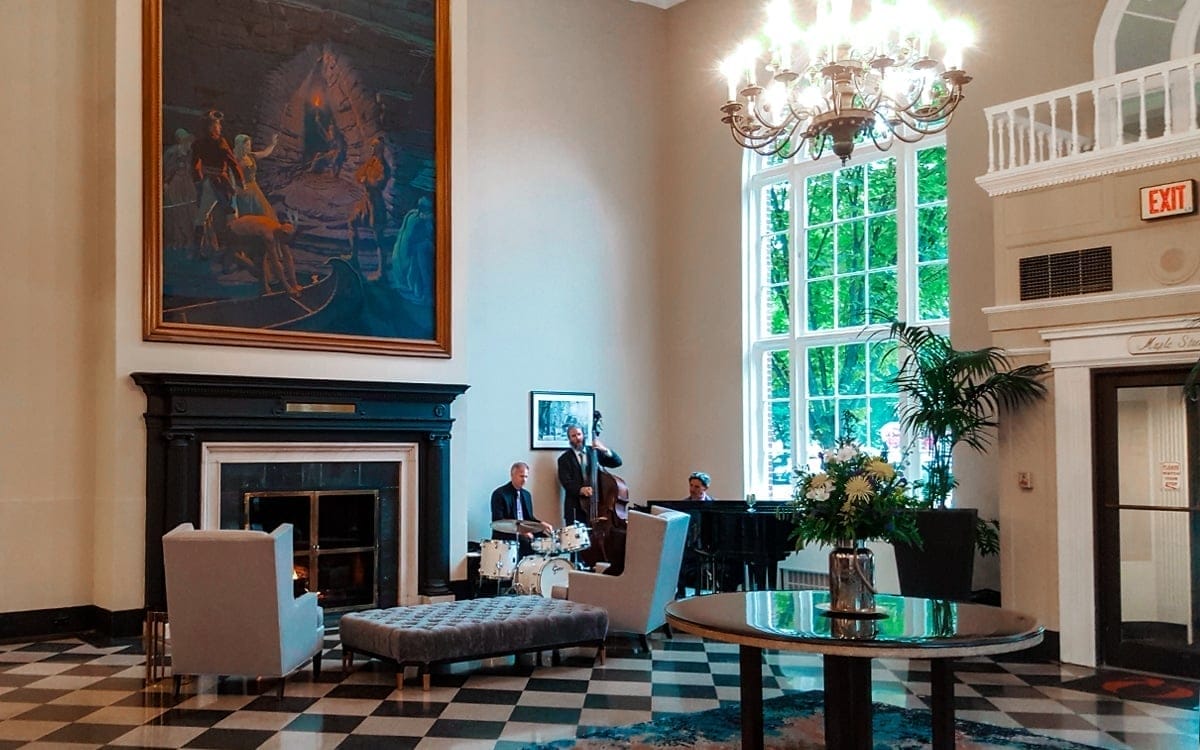 Though my temporary residence was not a personal cabin, I received a large, recently renovated room with a king-sized bed and a complimentary bottle of wine on the desk.
After waking from a nap, I searched for a restaurant and stumbled across an absolute gem.
Online reviews led me to Bistro Tallulah, a popular but exclusive restaurant. With dim lights and close tables, it is clear that Tallulah would make a great date night. But the food deserves all the praise.
I began with the Shrimp Aligot, a dry-rubbed shrimp with cauliflower, sausage, artichoke, spinach, chimichurri, all atop pommes aligot—unquestionably one of the greatest I have ever had the pleasure of enjoying. All the ingredients combined to form an exquisite dish with great complexion and alone is worth the drive from Lake George; actually, it is worth making the journey from New York City.  
I paired the dish with Sloop Brewing Company's Juice Bomb IPA, a match made in heaven. Afterwards, I ended the night with a hoppy Lower Wolfjaw IPA from the nearby Mean Max Brew Works and went back to the hotel.
A DAY OF ART AND HISTORY
Day three passed rather quickly. That being said, I still enjoyed the best of the area. First, was a visit to The Hyde Collection, an art museum that blew me away with its collection, both in number and diversity. A temporary exhibition displayed modern works by artists like Keith Haring and Andy Warhol, located in the historic, elegant house owned by Louis and Charlotte Hyde.
Without spoiling the collection, if you enjoy incredible artwork, you'd be doing yourself a disservice by passing on a visit. Aside from Picasso and Monet, there are sculptures dating from antiquity and paintings by masters, Rubens, El Greco, and Raphael. As somebody who studied abroad in Florence, embracing its museums and masterpieces of all these artists, I was thoroughly impressed.
Although I missed it, the Hyde Collection has a first edition of Last of the Mohicans. Written by James Fenimore Cooper, the novel details the massacre at Fort William Henry. A nearby site relevant to the novel, Cooper's Cave, not only inspired the writer but sheltered the book's characters. The cave was also depicted in the mural at the Queensbury, so I looked forward to stepping inside the painting.
Unfortunately, the cave has been closed to the public for years, although there are signs directing visitors to the site. A small bridge crossing an industrial part of the Hudson River leads to multiple signs detailing the cave and its importance, with regard to the novel.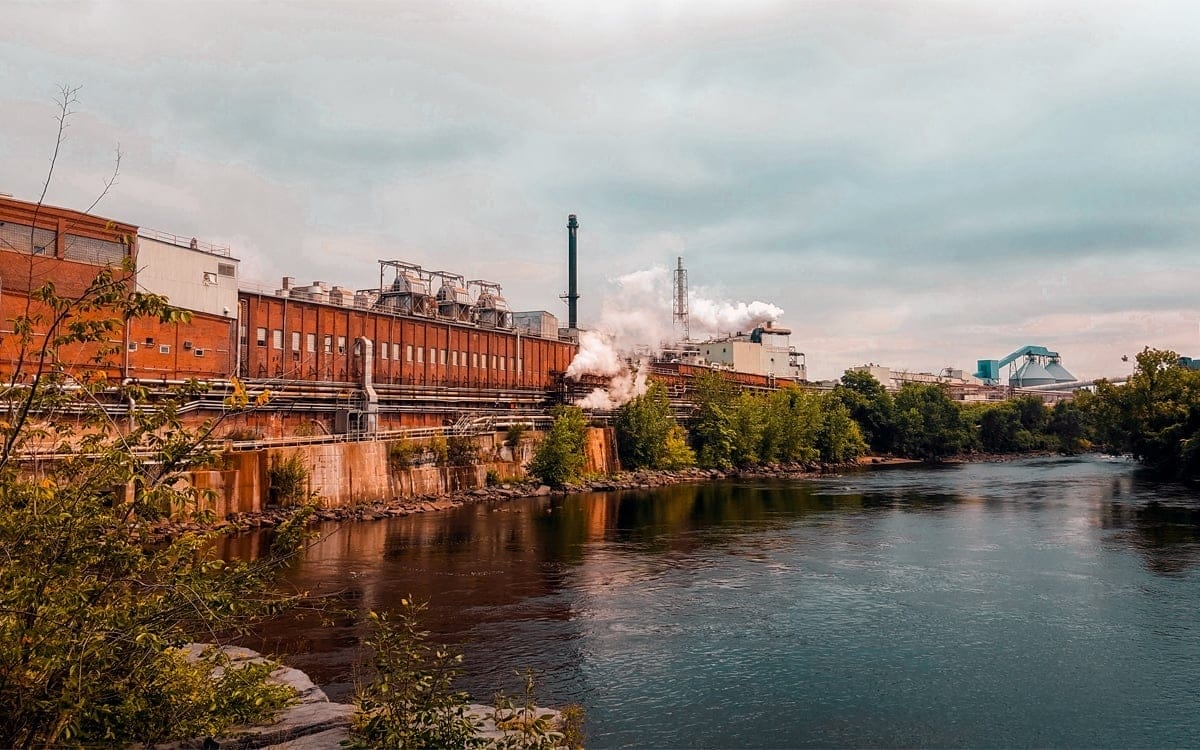 Now, it was time to check out The Shirt Factory. Just as the name implies, The Shirt Factory was once an actual shirt factory, but since transformed by occupying artisans. There are art galleries, specialty shops, and wellbeing services such as acupuncture that welcome visitors. I was most impressed by the work by up-and-coming artists in the galleries, for, although I did not have a profound Ferris Bueller's Day Off moment while observing the art, I developed an appreciation for new styles like sci-fi art.
HEADING HOME
Before checking out, I took advantage of the swimming area, relaxing under the sun's rays peeking through the glass dome. This was a great way to decompress, reflect on the trip overall, and prepare for the commute home.
Checked out and returning to the Enterprise car for the final time, I made the painless hour-drive south to Albany. At the Amtrak station, I parked outside the main doors, placing my key in the rental kiosk drop-off box.  The process for returning the rental car was quick and easy.  No more than twenty minutes after, we began to board. Finding an open seat, I placed my bag above me, reclined my chair, and allowed Amtrak to take me home.
In three days I embraced all the memorable experiences offered in the Lake George Area. Having never used Amtrak or Enterprise, the combination worked conveniently; hopping on a train and having a fun and unique getaway.  Next time I hope to discover more upstate gems, using the rail for speed and a car for convenience.
[pro_ad_display_adzone id="8658″]
GETTING TO THE LAKE GEORGE AREA
Amtrak's Empire Service, Maple Leaf, Adirondack, Lake Shore Limited and Ethan Allen Express lines service the Albany-Rensselaer Station; a two and a half-hour ride from Penn Station. The cost ranges from $43 to $62 for a one-way trip ticket with sufficient advance purchase, but price can vary. The earliest train to Albany-Rensselaer leaves Penn Station at 7:15 a.m., arriving at 9:50 a.m. Free WiFi is available and you can bring small dogs, but there are restrictions and reservations are needed. A collapsed, small-wheeled, folding bicycle may be allowed on trains if smaller than 34″x 15″ x 48″. For schedules visit amtrak.com.
Don't forget to use the See New York and Save 15% Discount when purchasing tickets!
From Albany-Rensselaer pick up your Enterprise Rent-a-Car right at the station! Use code NYTRAIN for a discount when making your reservation. Reach the Albany-Rensselaer office at: 518-427-3893.