Editor's Note: New York by Rail updated this past blog experience to include current information.
Visit the farms of New York's maple sugarmakers
during Maple Weekend!
During Maple Weekend, which actually takes place over two weekends, March 18-19 and March 25-26, almost 150 maple producers, farms, and sites across New York open to the public to share how maple syrup is made from the tree and brought to the table. Learn about the sugarmaking process, its traditions and taste pure maple syrup in its many forms – right from the source! Whether it's pancake breakfasts, horse and wagon rides, tours of the facilities or sap collecting, there is an event for everyone. While celebrated across the state, these are just a few sites that we recommend taking an Amtrak train to.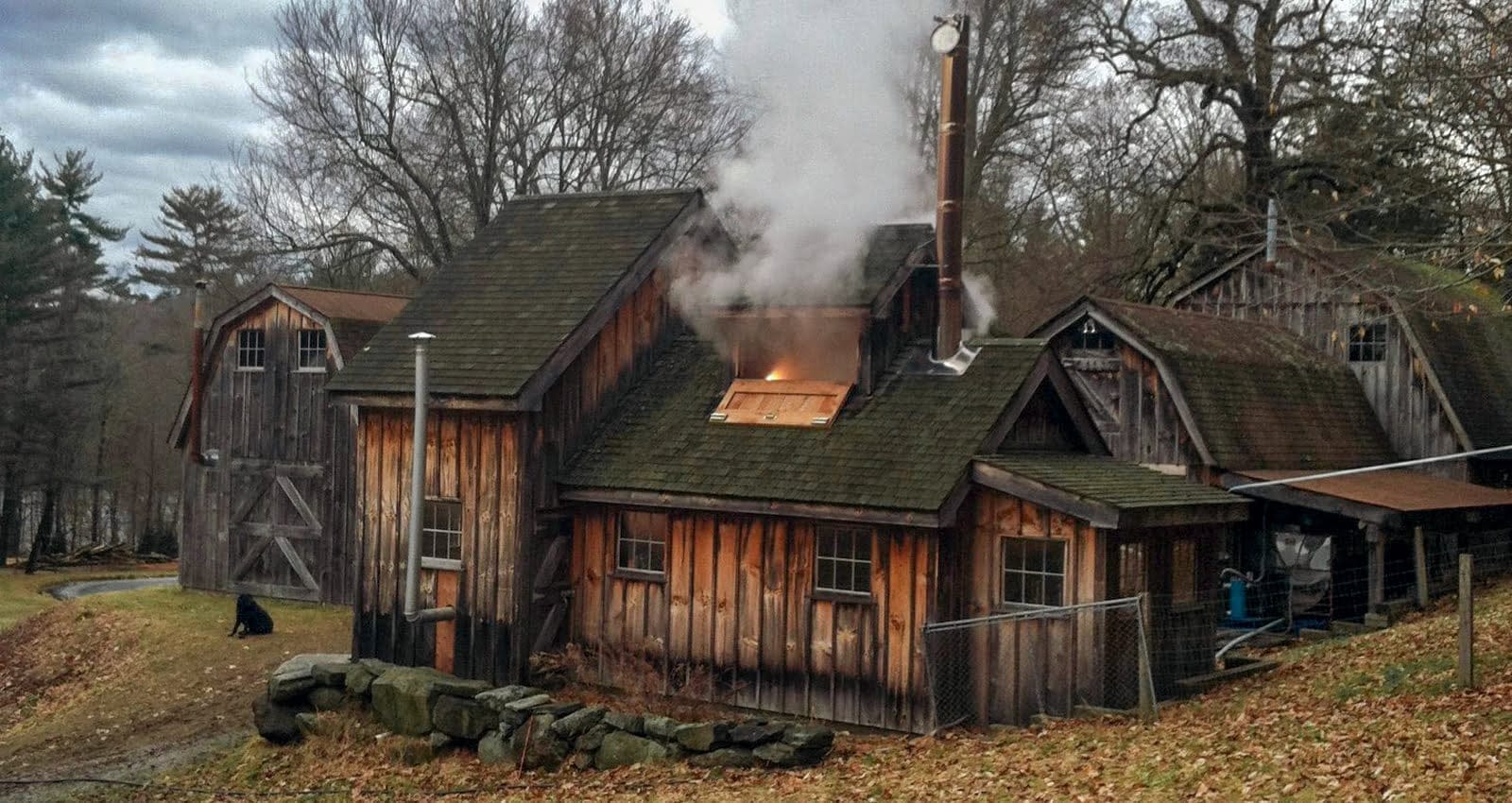 The White Oak Farm sugarhouse. | Photo Courtesy of White Oak Farm
You'll find White Oak Farm nestled on a hill, overlooking the Croton Reservoir in Yorktown Heights, NY.  The farm dates back to the 1800's and features open fields, renovated barns, an impressive sugarhouse, garden, sawmills, and dry kilns.  The last remaining commercial maple syrup producer in Westchester County, NY, White Oak Farm taps over 2,400 trees and distributes all maple grades.
If you love maple syrup, visit White Oak Farm's Maple Weekend to take a tour, where you can learn how maple syrup is made from the tree and put on the table. The Farm's festivities also feature a tapping demonstration, sugarhouse movie theater, and local food vendors. Don't forget to grab a spot at the famous pancake breakfast, which will take place offsite at Yorktown Grange. Admission is $25 for adults and $15 for children, and free for kids under 3. The breakfast sells out fast, so be sure to purchase your tickets early.
Take Amtrak to White Oak Farm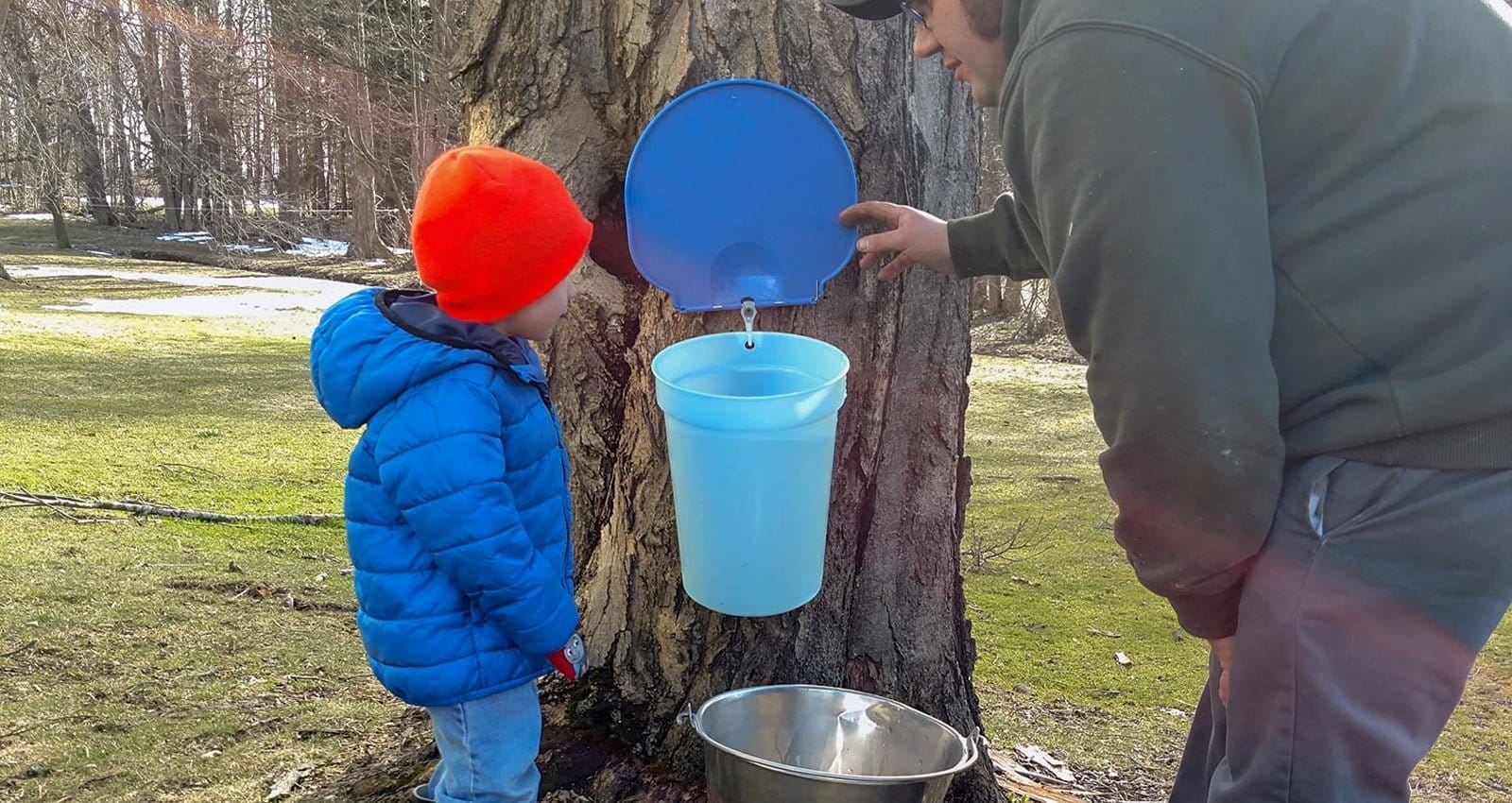 Tapping a tree at Tibbitts Maple. | Photo Courtesy of Tibbitts Maple
Offering quality, pure New York State maple products, Tibbitts Maple is a family-run business that has been in operation since 1984–that's five generations strong and growing.
During Maple Weekend, you'll be able to witness the process of how their maple syrup is made and purchase maple products. Your sweet tooth is sure to be satisfied, as Tibbitts Maple will show you not only how to make syrup, but also how to make confections out of it. Let their family tradition become yours.
Take Amtrak to tibbets maple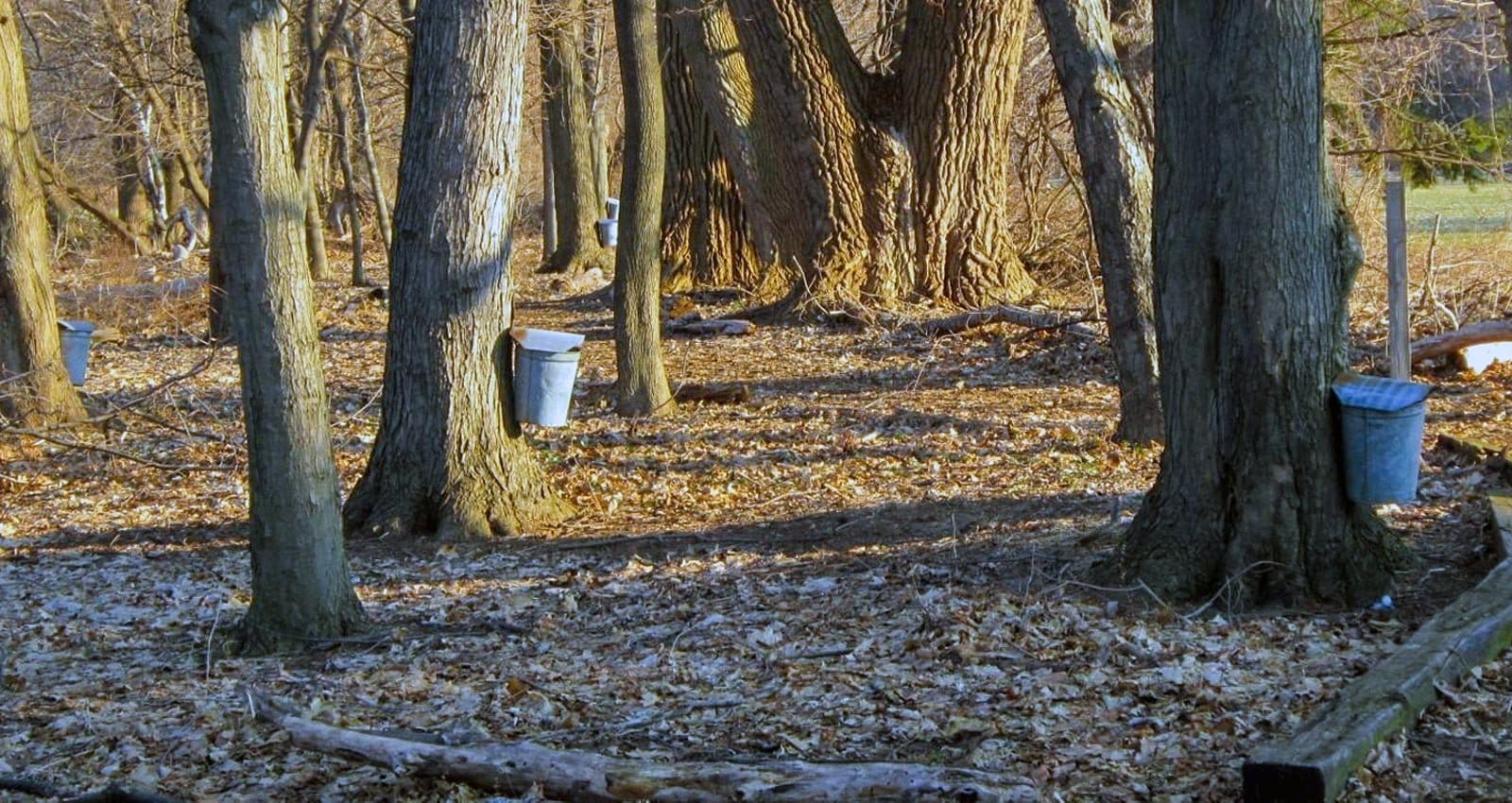 Tapped trees at Helmer Nature Center. | Photo Courtesy of Helmer Nature Center
Helmer Nature Center is a 45-acre outdoor classroom that has been a part of the West Irondequoit Central School District since 1973. Its mission is to promote environmental awareness and stewardship through community education experiences. And that mission will certainly be on display during their Maple Weekend, which will be celebrating the maple sugaring season all weekend long. On the hour from 11 a.m-3 p.m. on both dates, take a maple sugaring tour for just $5 per person, where you will make a stop at the Center's maple sap evaporator and also tap your own tree.
An all-you-eat pancake fundraiser breakfast will be featured all weekend long from 10 a.m-1 p.m., complete with sausage, coffee, juice, pancakes, and of course…maple syrup! The cost is $10 per person, while children 3 and under are $5 each. 
Take Amtrak to helmer nature center
Buffalo Niagara Heritage Village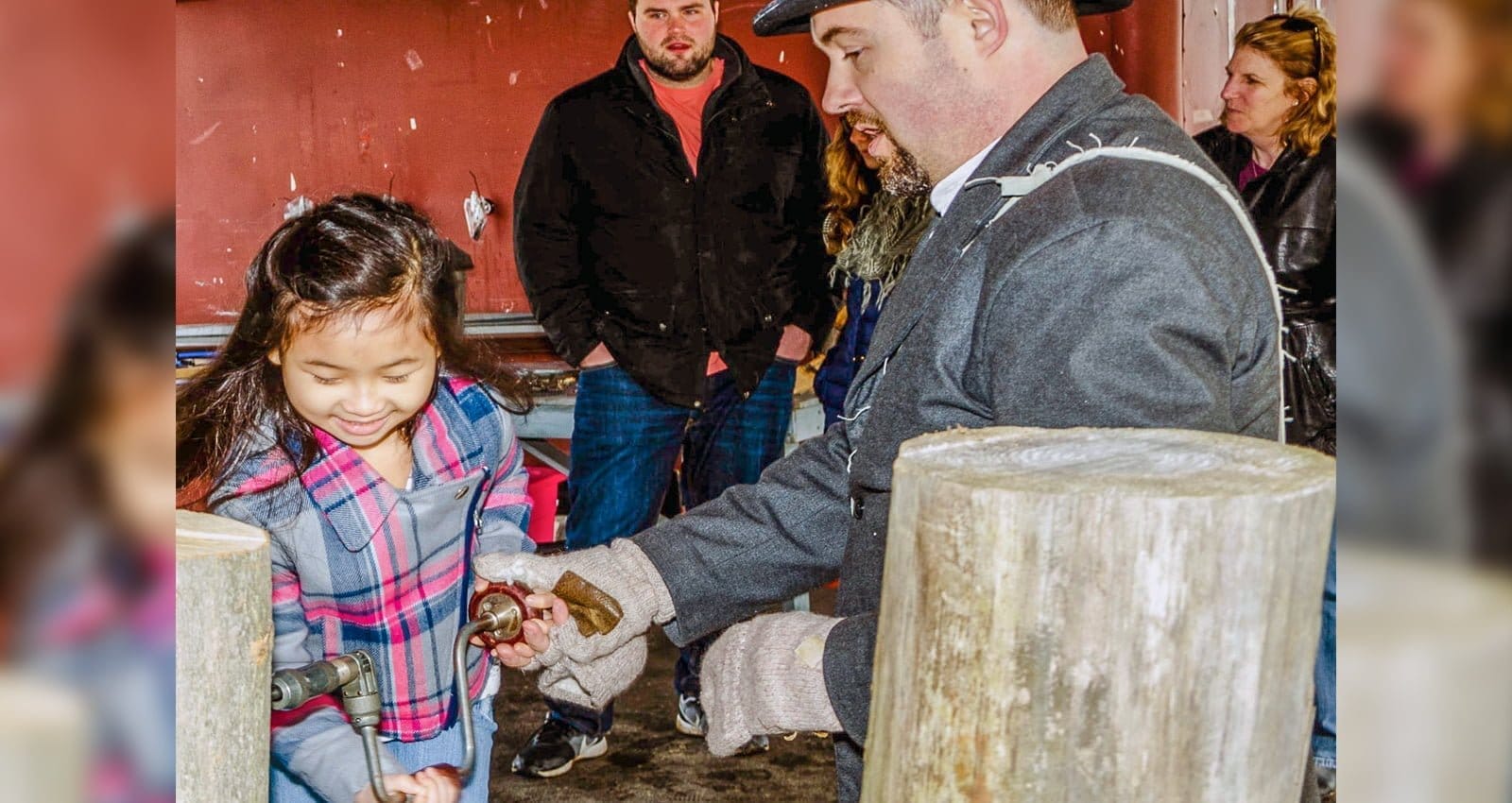 Tree tapping fun at Buffalo Niagara Heritage Village. | Photo Courtesy of Buffalo Niagara Heritage Village
The 35-acre Buffalo Niagara Heritage Village is a history museum and educational institution dedicated to preserving the agricultural and rural heritage of the area. The property, which spans across 35 acres, consists of ten 19th century buildings, as well as an indoor museum with over 40,000 artifacts. If you're a history buff, this is where you'll want to mark this year's Maple Weekend. 
From 1-4 p.m., Tap Into Maple with guided tours of the Maple History Trail, syrup/sugar demonstrations from the 1800s and 1900s, and taste testing. The Bluemerle Bakery and Ellicottville Brewing Company will also be offering sweets and drinks. Tickets are $12 for adults, $10 for children, and free for Village members. 
For those 21 and older, you'll want to check out Taste of Maple from 4-7 p.m.–an indoor taste-test passport event with local vendors. General admission is $30 and $25 for members. Theater trivia will also be included!
Take Amtrak to Buffalo Niagara Heritage Center
CLICK BELOW FOR MORE TO DO AROUND NEW YORK