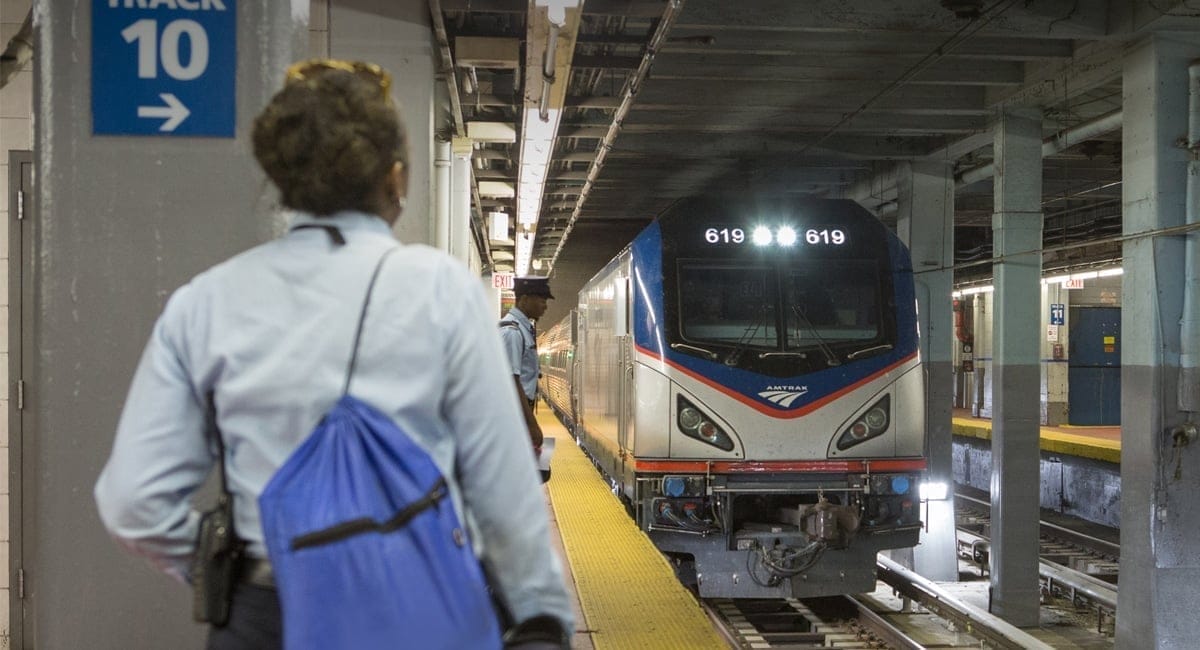 Amtrak trains travel to New York City's Penn Station via the Adirondack, Empire Service, Ethan Allen Express, Lake Shore Limited, Maple Leaf and Vermonter lines daily.
Accessible stations via the Adirondack line include Yonkers, Croton-Harmon, Poughkeepsie, Rhinecliff-Kingston, Hudson, Albany-Rensselaer, Schenectady, Saratoga Springs, Fort Edward-Glens Falls, Whitehall, Ticonderoga, Port Henry, Westport, Plattsburgh, Rouses Point, Amsterdam, Utica, Rome, Syracuse, Rochester, Buffalo-Depew, Buffalo-Exchange St., Niagara Falls, Castleton, Rutland, Toronto and Montréal Central Station.
With more than half a million commuter and intercity passengers passing through its concourses every day, New York Penn Station is the busiest rail hub in North America and a gateway to the nation's largest city.