My Charming Fall Getaway To Albany.
By Taryn Delanie Smith, Miss New York 2022​
Rich in fall festivities, ceaselessly charming, and rooted in a community that is proud of its important history and unanimous in its dedication to preserving it; Albany is a must-visit for history buffs, true crime junkies and lovers of charming small cities.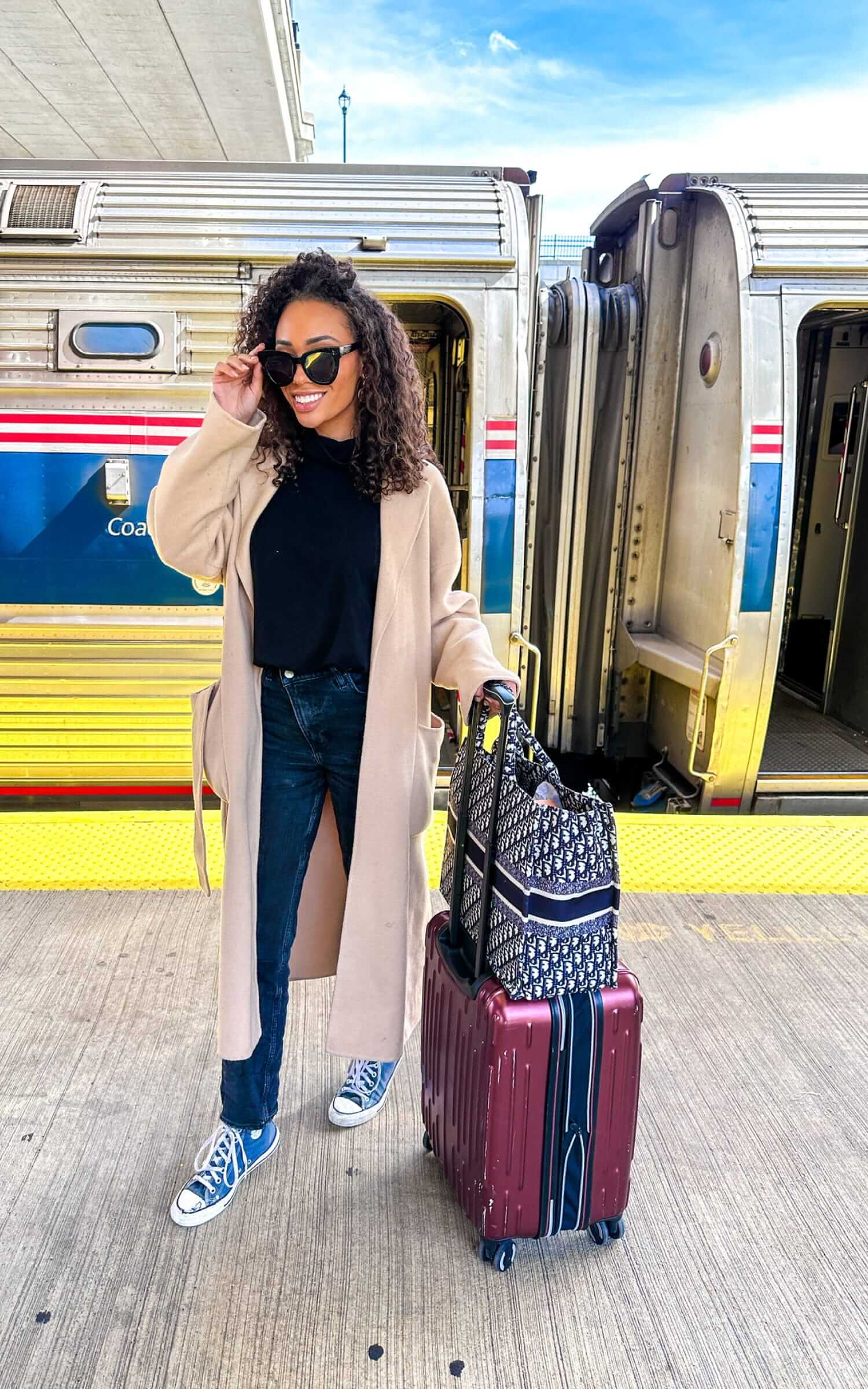 A Manhattan local myself, I walked over to Penn Station on Friday morning with a single suitcase packed for the weekend and hopped onto an Albany-bound Amtrak.
Even without a car, everything is within reach with Amtrak. Moynihan Train Hall acts as a gateway to the regions of New York State, including the Hudson Valley, Adirondacks, Finger Lakes, Central New York, Western New York, and where I was headed, the Capital Region. I had yet to visit Albany, the capital of New York, so I was excited to embark on my journey via Amtrak.The ride was just a few hours, in which I answered emails using the Wifi, and caught up on some work. When I realized I shared a second language with a friendly stranger, we shared a coffee and chatted in the dining car. And while I sat in the train car, I watched the fields and riverside towns of New York whir by in a steady autumnal rhythm and I found myself surprised to hear we were already approaching my stop.
I stayed at the conveniently located Hilton, which sent a shuttle to ferry me five minutes from the station to the hotel. As Miss New York, touring the state is simply part of my job. But this trip already felt more like a delicious fall getaway than work. Albany, I quickly deduced, is an overlooked gem by city folk like myself hungry for quiet and community.
I started my day with a tour of the capital. But not before I stopped at Miranda's Deli and had possibly the best sandwich I have ever had. The owner of Miranda's Deli greeted us with a wide smile and introduced his family behind the counter to us. Unfortunately, I don't have a photo since I practically inhaled it! But believe me, it was delicious.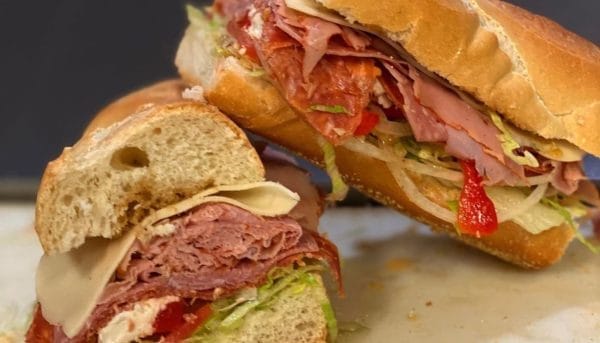 In 1979, the New York State Capitol was declared a National Historic Landmark. Completed in 1899, and taking over 30 years to construct, the building is a mixture of architectural styles creating one of the most diverse in detail structures I've ever come across in the U.S.
In addition to simply visiting the Capitol, it's October, so I was ready for some spooky fun. I was embarking on the Capitol Hauntings Tour, led by a gentleman named Stuart. The tour was both eerie and fascinating as we quietly wound our way through the tiled halls of the government building. Our guide expertly recounted the shocking deaths that have occurred on the grounds, as well as tales of their spirits encountering employees and guests over the years!
Hauntingly beautiful and expansive, touring the Capitol is a treat for anyone interested in history, architecture or ghost stories. I could've stayed for many more hours after the tour to enjoy the space if I had the time. This may go down as one of my favorite experiences so far during my tour as Miss New York. There is something so special about the history that has been preserved in this space, and I'm grateful to have witnessed it.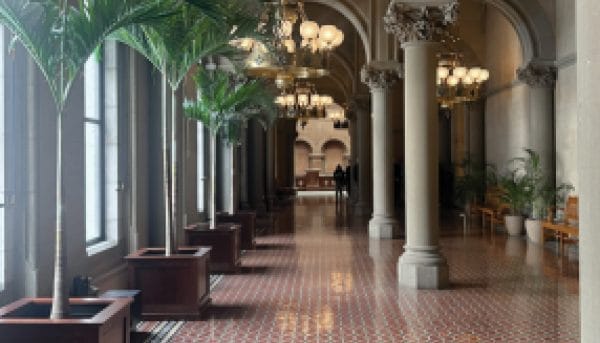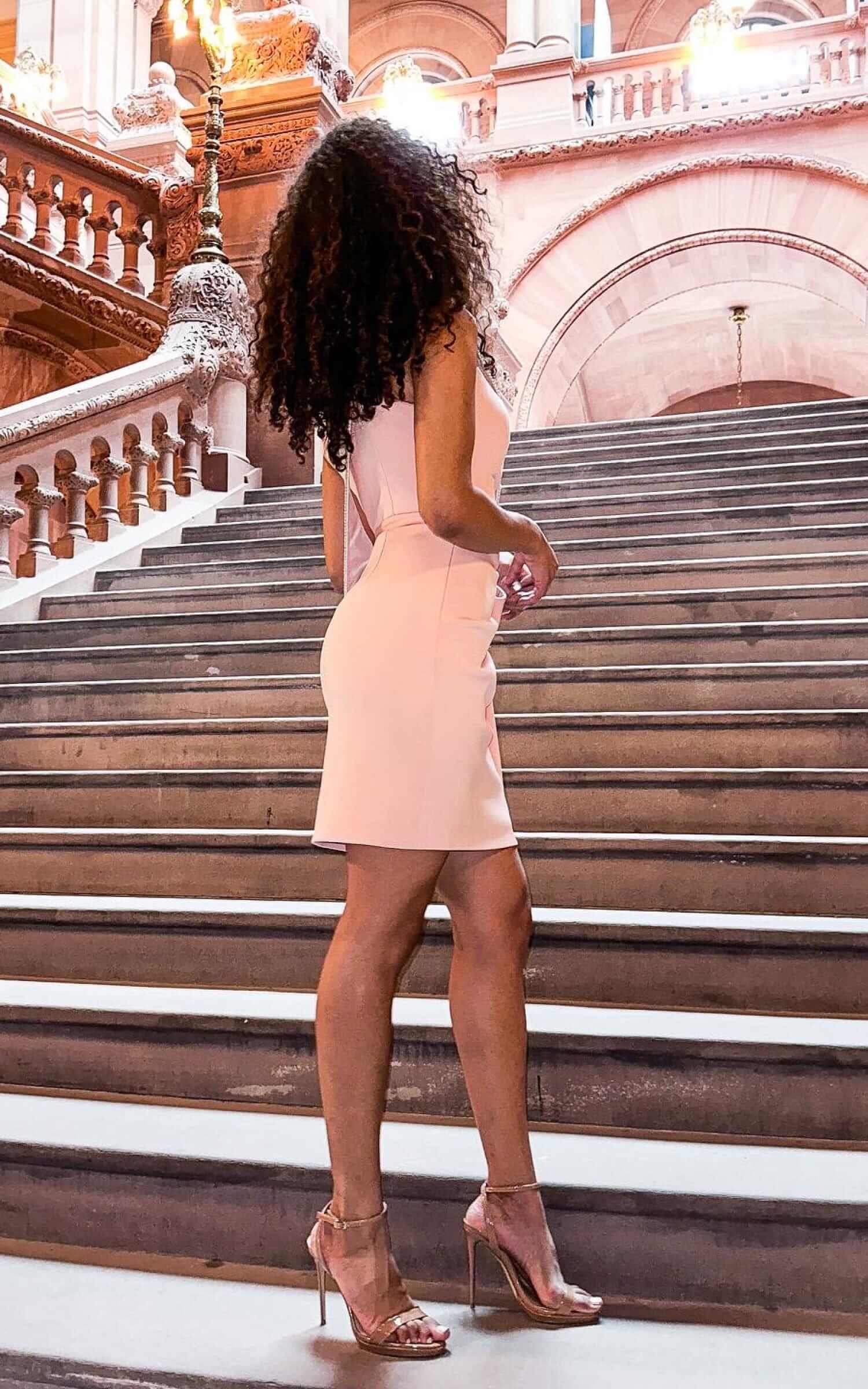 DARK SIDE OF CENTER SQUARE TOUR
This tour is definitely one for crime junkies seeking a spooky experience leading up to Halloween. The Historic Albany Foundation leads a goosebump-inducing walk around the neighborhood surrounding the Capitol; taking you to the exact spot of infamous murders from the 19th and 20th centuries. My guides were historians as well as engaging storytellers as we wound our way through the quiet neighborhoods surrounding the Capitol.
Center Square, Albany, N.Y.
THINGS TO DO NEAR THE CAPITOL
Aside from the National Historic Landmark, there are more experiences to be had in the Empire State Plaza. The New York State Museum, The Egg: Performing Arts Center, and the Empire State Plaza Convention Center are all within quick walking distance, making the area a one-stop shop for exploration and fun. The Capitol Hauntings Tour is just one of the many events that take place at the plaza throughout the year. Farmers' markets, light shows and much more can be experienced in this great space. And I'm happy I was able to experience it during this eventful fall.
My first day was complete with dinner at Olde English Pub, which seemed to be a popular spot for locals. Once I tasted my burger I could see why. I sipped my glass of red and watched as folks conversed easily and ate unhurriedly in what looked like a perfectly preserved boarding house. Complete with a stone hearth and historic photos of the community on the walls.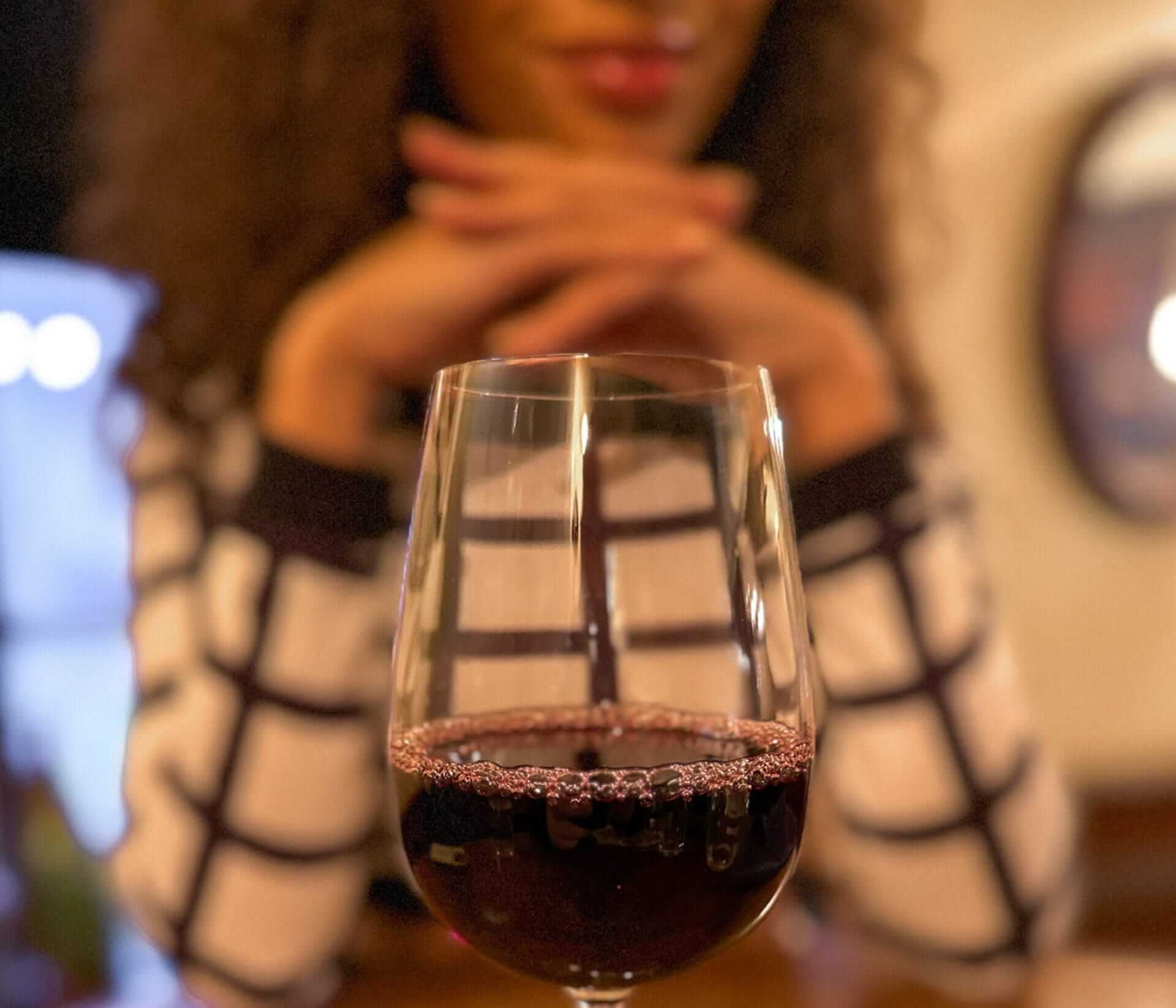 From there, I walked to Capital Repertory Theatre and enjoyed, "Dracula: A Comedy of Terrors." A 90-minute show with no intermission. I was enthralled from start to finish by what felt like an extended and genius Saturday Night Live skit. Afterward, I stayed behind to meet and congratulate the cast and crew who were just as enthusiastic about meeting me and their other supporters as we were them!
The entire evening left me in the "Halloween spirit," and I felt more excited for fall than I have since I was a teenager. And to think, the entire experience was so easily accessible via Amtrak. I caught myself wondering more than once if more New Yorkers took advantage of train travel like this, and how much more accessible weekend getaways would be for those of us on a budget and/or without a car. I felt like I'd completely snuck away from my apartment in the city, and yet, was only a few stops away via train.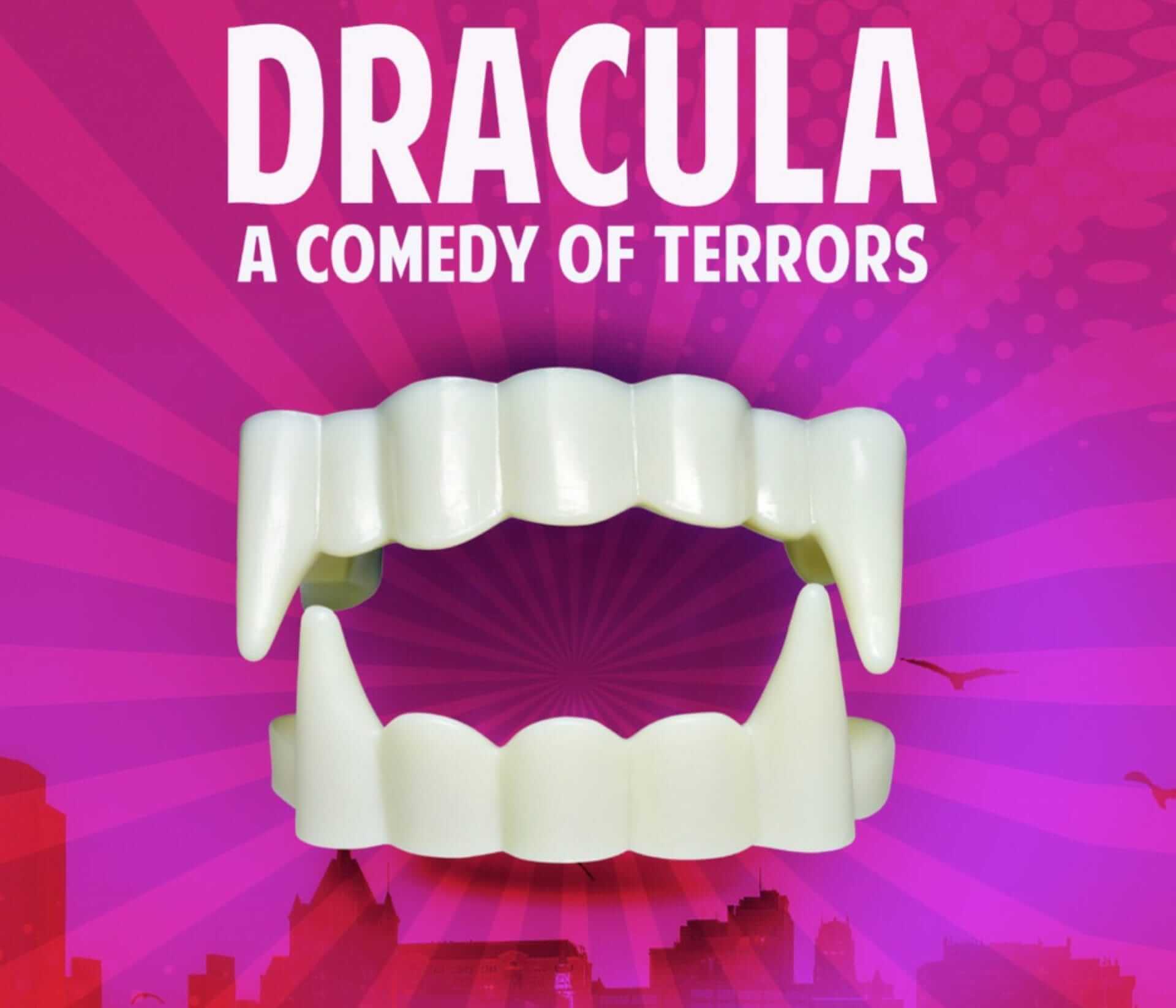 The next morning, I walked over to The Skinny Pancake for breakfast – a popular creperie and breakfast spot with fantastic coffee and kind customer service.
Albany isn't far from NYC; however, exploring the cobbled residential streets downtown felt like I was in a romantic small town from a novel. Extremely walkable, Albany can easily be enjoyed without ever calling an Uber. I called for a car just once to attend the Farmers' Market at Washington Park. That was a 20-minute walk from my hotel, and being Miss New York, I had on heels. Though for the general tourist, I'd encourage you to just bring sneakers to this charming city. My heels definitely could've stayed at home, but you can take the girl out of Manhattan but hard to take Manhattan out of the girl am I right? Ha!
While this was the last Farmers' market of the season, I was told that all of October and November have the community jammed packed with fall-themed events. If the lively Oktoberfest Block party was any indicator, which included live music and even dachshund races, Albany will be good for a visit any weekend this fall.
Before I knew it, I was back where I started and boarding at Penn Station bound Amtrak. As I watched the Manhattan skyline take shape ahead of me, I found myself already plotting my next trip to our State Capitol before the season ends.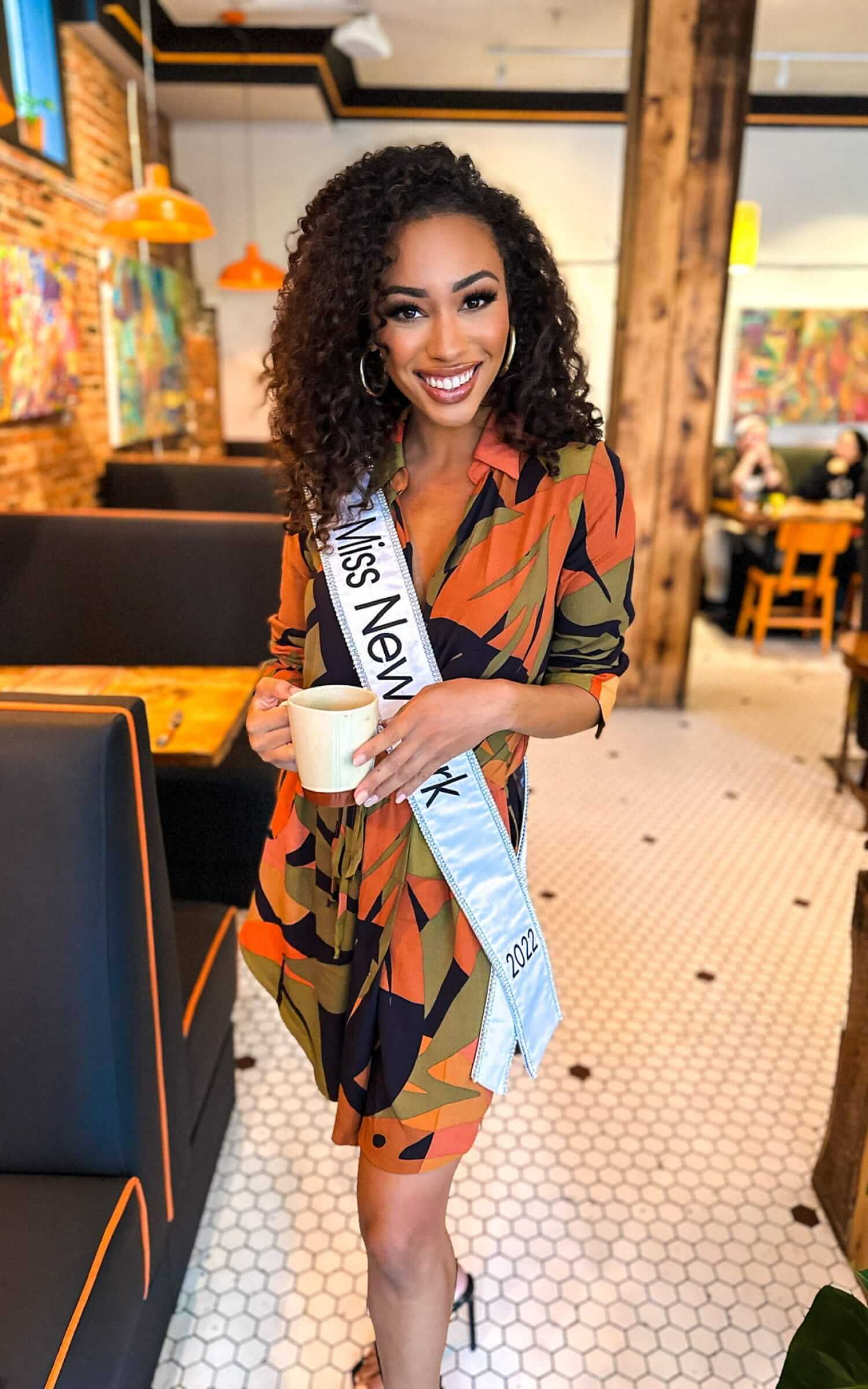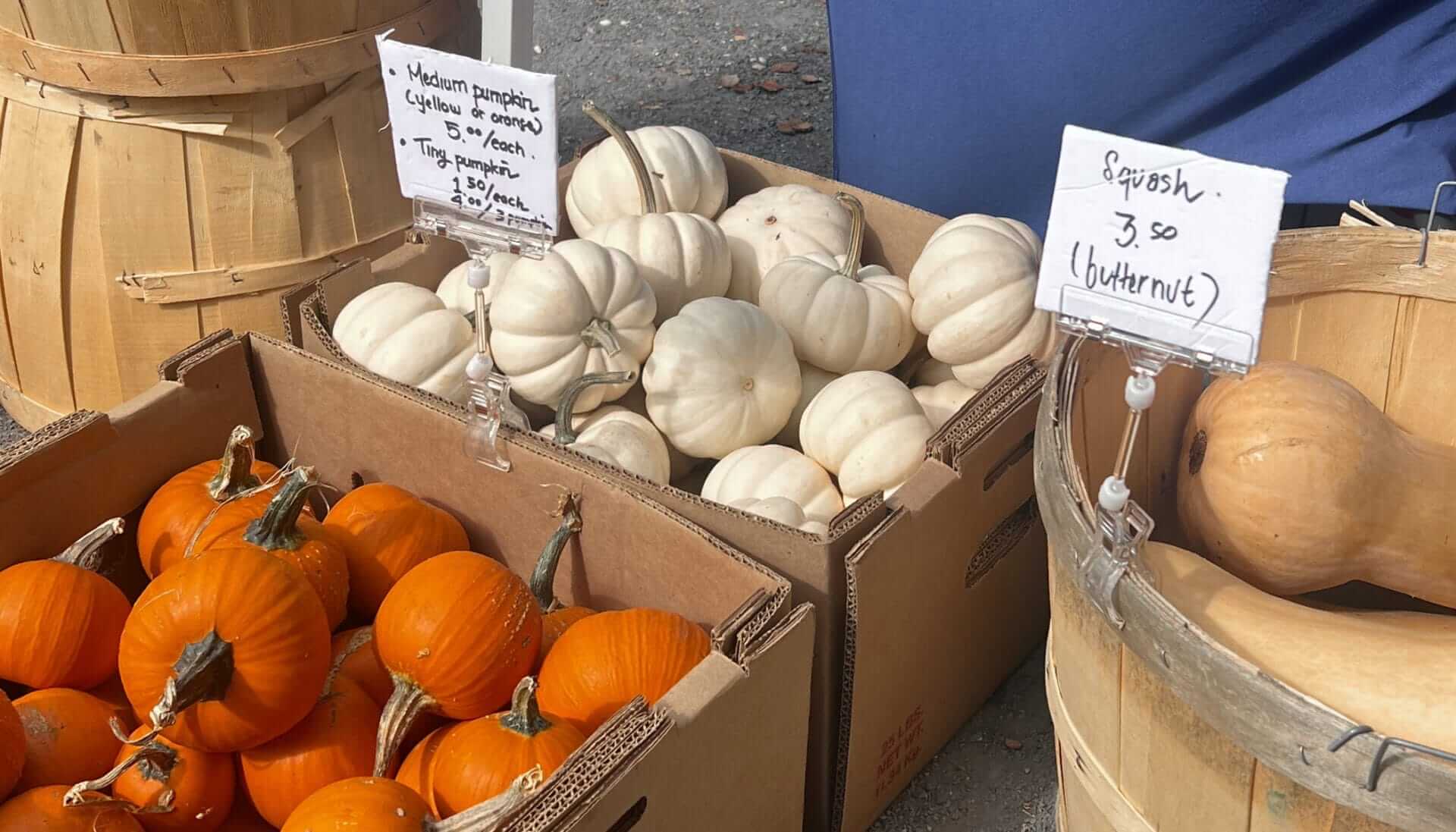 Experience Albany's attractions via Amtrak to Albany-Rensselaer Station (ALB). Don't forget to use the See New York and Save 15% discount
There are plenty of ways to get around from Albany-Rensselaer Station! Pick up your reserved rental #NYTRAIN Enterprise Rent-a-Car at Albany-Rensselaer Station. Click here to reserve your car, or call Enterprise's Albany office at 518-427-3893. Rideshare options are plentiful in Albany. Conveniently, the Albany-Rensselaer Station has a Lyft Pickup Zone right outside of the station. The CDTA bus service also runs to Albany-Rensselaer Station, making it a convenient way to get around Albany. Planning a side trip during your visit to Albany? Saratoga Springs and Cooperstown are in close vicinity to Albany. Take the CDTA bus service to Saratoga Springs or Schenectady, or rent a car with Enterprise to travel to Cooperstown, Saratoga or Schenectady.For more information about visiting Albany, visit albany.org
FURTHER INFORMATION REGARDING TRAVEL
Amtrak has taken several initiatives to ensure the safety of its passengers. They have committed to adding social distance signage and much more.