The Radisson Hotel
A 20-minute train ride from New York City, Radisson Hotel in New Rochelle offers boutique-style lodging in a downtown setting. With an onsite restaurant and views of the Sound, the Radisson fulfills all of a visitor's needs; guests in a hurry can settle everything with the hotel while travelers who have time can venture into the City.
Rooms
Radisson has two primary room options, the Standard Room or the Business Class Room. With the Standard Room, guests have a choice between one king or two double beds; this room includes a fridge and cable channels on the flat-screen T.V. The Business Class Room is a king bed offering the upgrades of free breakfast and a complimentary drink each evening. Special options that can be added to either room are microwave or a view of the Long Island Sound.
The Specialty Suite indulges guests with two bathrooms, a dining area, and a living room which includes a sectional. One king or two doubles can be chosen, offering families and larger groups plenty of space. Cribs and infant beds are available upon request; however, no rollaway beds are offered.
Hotel Amenities
On-site is a full-service bar and restaurant that connects to a social lounge. NoMa Social features Mediterranean cuisine in an upbeat and lively atmosphere. The NoMa Social lounge has live music on Thursday, Friday and Saturday nights. Radisson Hotel offers large banquet and meeting spaces, including a business center, making itself the perfect place for business events or wedding parties. When you stay with Radisson, you'll be greeted by a 24-hour front desk, dry cleaning and laundry, an outdoor pool, room service and a fitness center. Guests will enjoy complimentary wifi and parking, as well as a weekday newspaper. An outdoor garden awaits you, reminding you of the beauty within the city.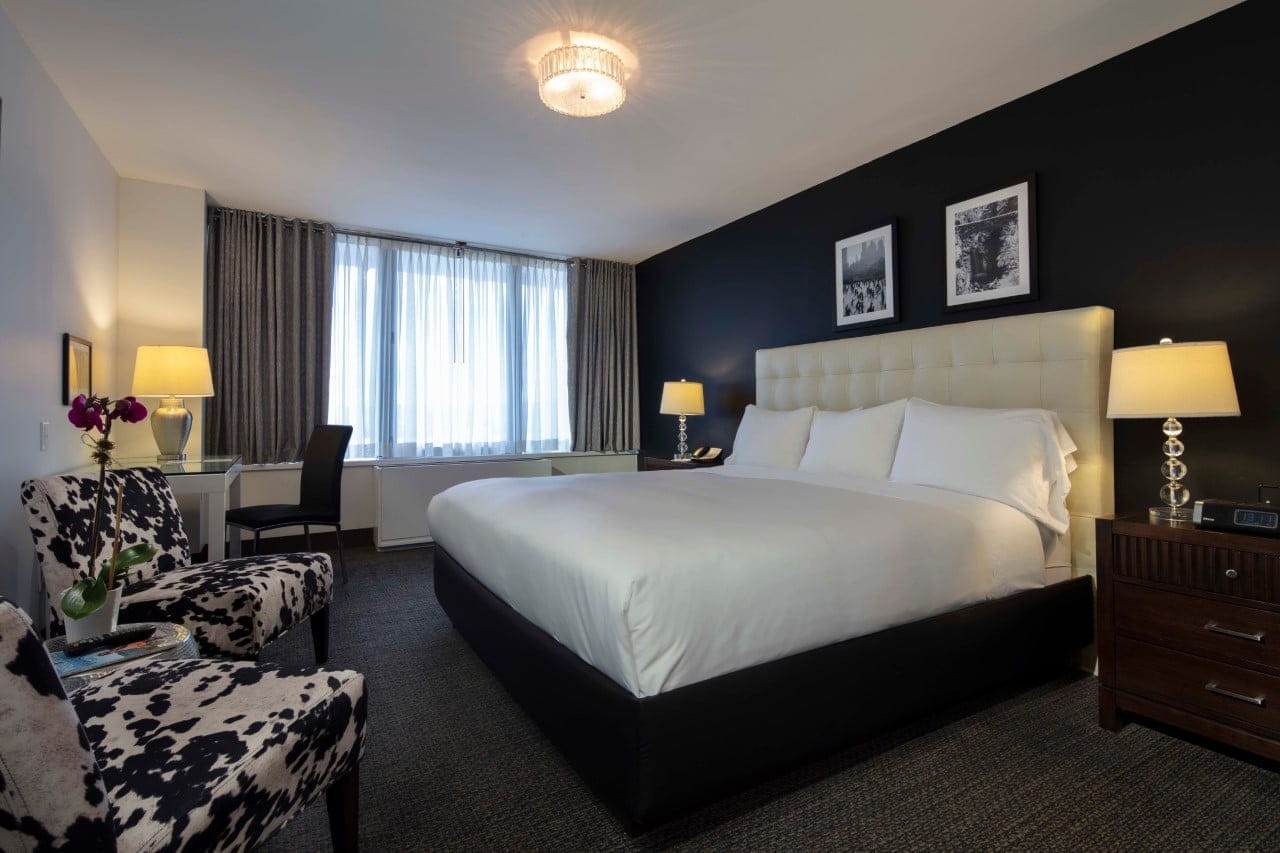 "We were pleasantly surprised with this hotel. It is absolutely gorgeous. The room is extremely comfortable with chandelier in the ceiling. It was very upscale and clean. The beds were great and the room size was great too. The Staff was wonderful and friendly. I highly recommend this hotel."

—W., TripAdvisor