Visit the Old Rhinebeck Aerodrome to experience living history through their museum of antique aircraft, airshows featuring flightworthy historic airplanes, and biplane rides.
Museum 
Start your journey at the Pioneer Building, where you will learn about the beginnings of flight with biplane hang gliders and early airplanes. In the WWI Building, discover names important to innovation in flight and combat such as Baron Manfred von Richthofen and Captain Eddie Rickenbacker. Visit the Golden Age Building for information on how air travel took off throughout the country, and finally, visit the History of Flight Building for a combination of artifacts across the eras. The museum is open from May 1 to October 31 from 10 a.m. to 5 p.m.
Air Shows
2023 weekend air shows run on Saturday and Sunday from 2 p.m. until 4 p.m. until October 15. These entertaining and educational shows are fun for the whole family! On Saturday the "History of Flight" program focuses on the changes in aircraft from before World War I to the Golden Age of Aviation in the 1920s and 1930s. On Sunday, catch the WWI dog fight spectacular with a hero, a heroine (Cheer!), the villainous Black Baron of Rhinebeck (Boo!), scenery, pyrotechnics and a WWI tank. The supporting cast includes many antique automobiles.The stars are the historic airplanes. While aircraft rotate on and off the flightline, usually 15-20 are flyable for our shows.
Enjoy some food from the snack bar as you take in the show.
Biplane Rides
Knowing how exciting it is to learn about and watch early airplanes soar through the sky, can you imagine the exhilarating feeling of being in one of these historic aircraft yourself? At the Old Rhinebeck Aerodrome, not only can you imagine this feeling, you can actually experience it! Go on a biplane ride and feel the wind on your face, hear the roar of the engine and enjoy the incredible views of the Hudson River, surrounding mountains and farm fields as well! During the Air Show season, weekday rides are available by reservation and on the weekend rides are first come-first served both before or after the show. Rides are for 2 to 4 people.
Spending a day at the Old Rhinebeck Aerodrome enjoying the museum, air show and a biplane ride is an experience you will never forget.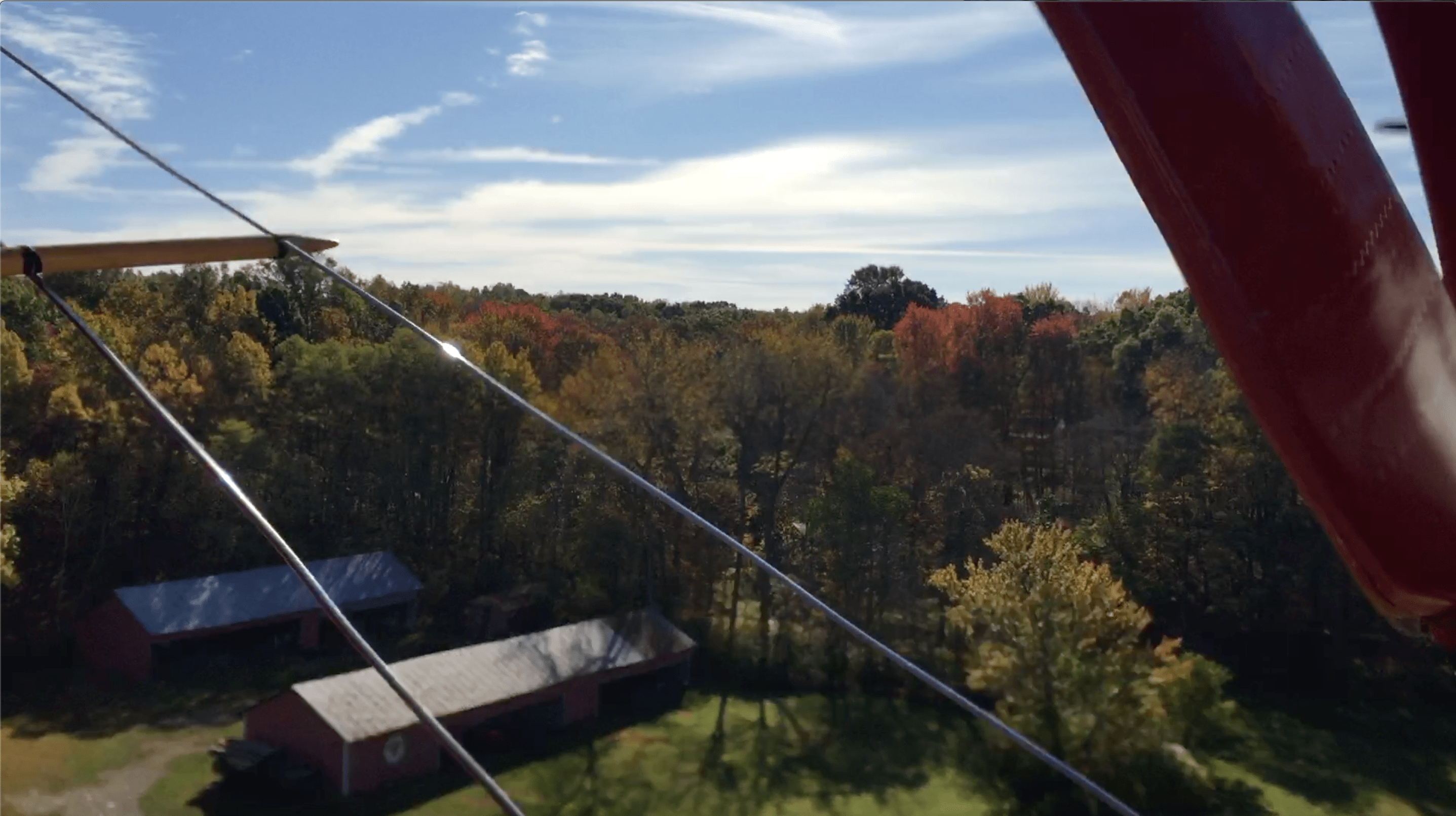 "Old Rhinebeck Aerodrome is a living museum for people who are interested in vintage aviation. It is run by the best people that go out of their way to make sure you and your family have a wonderful time. The museum has amazing Vintage aircrafts. I highly recommend this place for a day-trip travel or a weekend get away."

—Gerry Y., TripAdvisor