Tucked away in the rolling hills of upstate New York is the National Baseball Hall of Fame and Museum. An American history museum unlike any other – a must-see destination for the entire family, the museum preserves the history of baseball, connecting generations who know baseball to be more than a game, but part of America's story as well as their own stories. With a number of permanent exhibits, like Shoebox Treasures, the National Baseball Hall of Fame and Museum is giving everyone another reason to visit with the debut of its Starting Nine experience.
Experience the Starting Nine at the Baseball Hall of Fame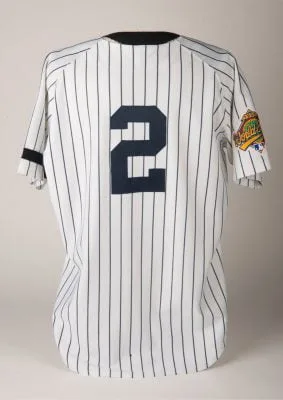 The Museum recently introduced a new way for the whole family to enjoy its visit. Starting Nine is a team-themed experience that highlights nine amazing pieces for each MLB team among the vast collection of tens of thousands of treasured artifacts preserved in Cooperstown. You don't even have to be a dedicated baseball fan to have fun with this hunt through the Museum.
"Starting Nine personalizes the Museum experience to each visitor's own memories, keying in on unique pieces from the Hall of Fame's immense collection of the game's history," said Hall of Fame President Tim Mead. "We want fans of every team to say, 'Wow! You have that?'"
With a mix of iconic moments and items that will surprise you, the Baseball Hall of Fame Starting Nine is a limited-time experience that covers all the bases and creates an immersive Museum experience. The Starting Nine exhibit is available through December 2020. Make the trip to scenic Cooperstown and view the Museum's massive collection with an eye toward your team's must-see artifacts.
Other exhibits draw from a collection of 40,000 lovingly preserved artifacts and more than 3 million library items to bring the stories of baseball to life.
"Now I am biased as a huge baseball fan, but my wife and daughter aren't and they were immersed in the amazing collection of baseball and American history on display there. The displays and artifacts really take you through the 20th century of this country. For the baseball geek, the plaque room is a must."

—Scott F, TripAdvisor
When I was eleven, my father and I walked through the National Baseball Hall of Fame and Museum in Cooperstown. Being a young fan, I was awed by the place but what I really loved was that my father felt exactly the same way. That day, we spent more time on his enshrined heroes than mine. It was the first time I ever saw my father as a former boy, just like me.
Over the years, the Hall has been reconceived as a more colorful, modern museum experience. But standing in the admission line, I watched four different fathers wrangling eight excited kids all dressed in their hometown uniforms. It seemed to me not much has changed. Baseball still binds the generations—in so many ways, the Hall of Fame is the glue.
Take Amtrak to the National Baseball Hall of Fame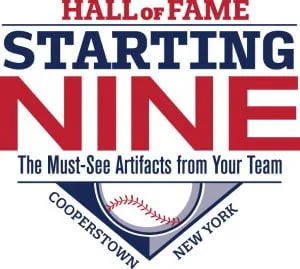 Experience this National Baseball Hall of Fame and Museum via Amtrak to Schenectady, Amsterdam, or Utica stations in Central New York—Don't forget to use Amtrak's See New York and Save 15% discount!
The journey to this quiet corner of Upstate New York is part of that experience, filled with beautiful views and the promise of great times spent on the road with family and friends. Best of all, Cooperstown is just about an hour's drive from three key Upstate Amtrak stops at Schenectady, Amsterdam or Utica.
Cooperstown is a small-town village with the feel of a Norman Rockwell portrait, complete with classic storefronts, cozy cafes and, of course, the baseball shrine that made it famous. What Cooperstown has to offer is as varied as its visitors: Unique museums, world-class arts and a wide array of craft beverages and restaurants come together in this Upstate oasis of Americana and adventure.