16febAll Day26Syracuse Winterfest(All Day) EST Syracuse, NY, Various Locations throughout Syracuse, NY
Event Details
Syracuse Winterfest
Experience the grandest winter event in Central New York, and join over 100,000 attendees for 11 days of fun-filled events.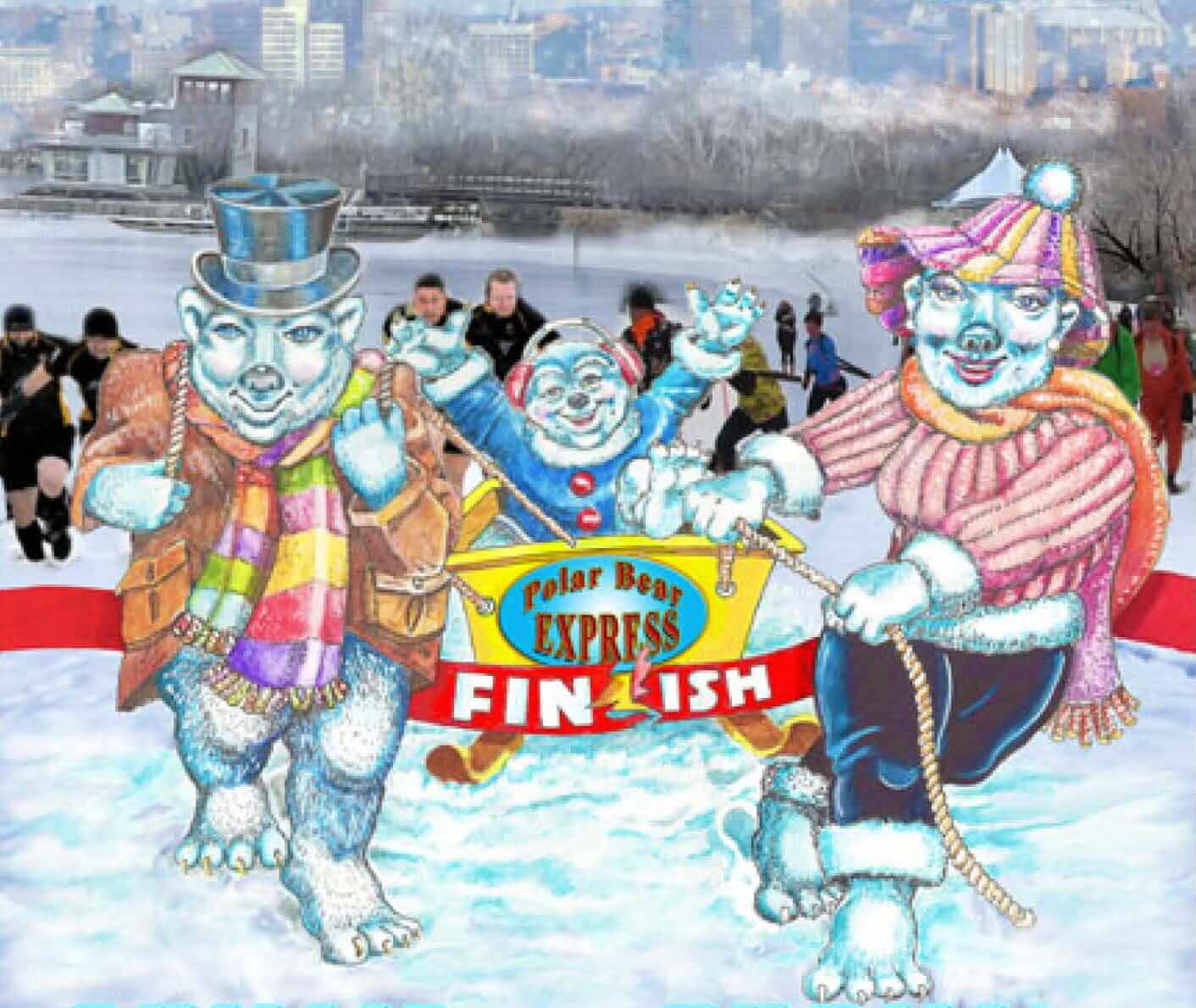 Join over 100,000 attendees for 11 days of fun. Don't miss the second largest event in Central NY! | Photo Courtesy of Syracuse Winterfest
Enjoy one of America's snowiest cities and all it has to offer at the Syracuse Winterfest. First celebrated in 1985, Winterfest brings community and cultural organizations together for almost a week's worth of food, fun and entertainment.
Key Events at the Festival
The festival  spans eleven days and draws the second largest audience in all of central New York, with hundreds and thousands of people attending its dozens of activities. Winterfestl-goers can relish in both indoor and outdoor events–there's something for everyone.
Take part in the corn hole tournament or enter in a cook-off or one of five mix-offs  to showcase your signature dish or cocktail. Prefer to  sit back and enjoy the cuisine? Food and drink tickets will be provided by select establishments, allowing attendees to sample recipes, from chili to chowder, and vote for their favorites. And be sure to check out the free shuttle service for beer tasting, too.
If you're not that much of a foodie, you can still have plenty of fun.  Participate in the annual treasure hunt, which begins on February 16th, for the chance to win a prize of $2,000. More happenings include ice skating, ice carving, and a human dog sled race which benefits Helping Hounds Dog Rescue. Pay a visit to the music and library events at the Dinosaur Bar-B-Que and t  Onondaga County Public Library, and don't miss the fireworks that kick-off the start of the festival on February 17th.
History of the Winter festival
The first Winterfest was celebrated in 1985 by a small group of Syracuse natives, known as the Updowntowners, who were committed to creatingmake a fun event during the winter months in Syracuse and Onondaga County. Over time, the volunteers and staff grew, as well as the festival. During the Winterfest's third year, the celebration received full support from county and city officials, including It was the third year of celebration of Syracuse Winterfest when the Updowntowners of Syracuse gained the full support of the City of Syracuse, Onondaga County and The Greater Syracuse Chamber of Commerce.
In the 1987-88 season, the festival was deemed as New York State's "Winter Festival Capital." And thanks to the endorsement of the public,  During the 1987-88 season, Syracuse Winterfest extended from a weekend event to two whole weeks. achieved New York State's prestigious title of "Winter Festival Capital". The festival then expanded from a weekend event to its current two weeks, thanks to public support and enthusiasm.
Syracuse Winterfest continues to be a great attraction in Central New York during the winter months, and it. It has grown to be the largest event of its kind in the Northeast.
Syracuse Winterfest Tickets and Registration
Enjoy Syracuse Winterfest with day-of purchasing and registration. Event prices vary, so be sure to take a look at the Winterfest event calendar for more information.
Time

february 16 (Thursday) - 26 (Sunday) EST
Location

Syracuse, NY

Various Locations throughout Syracuse, NY