By Taryn Delanie Smith, Miss New York 2022​
I'd passed through the quaint, historic town of Schenectady before on my travels as Miss New York. My unique job has taken me across the state via Amtrak for the last six months, and Schenectady has always been a memorable stop on the journey. The historic brick buildings and tidy downtown visible through the train window has always drawn me in, so when I was invited on this tour I gave an enthusiastic "Yes!"
STROLLING CHARMING STREETS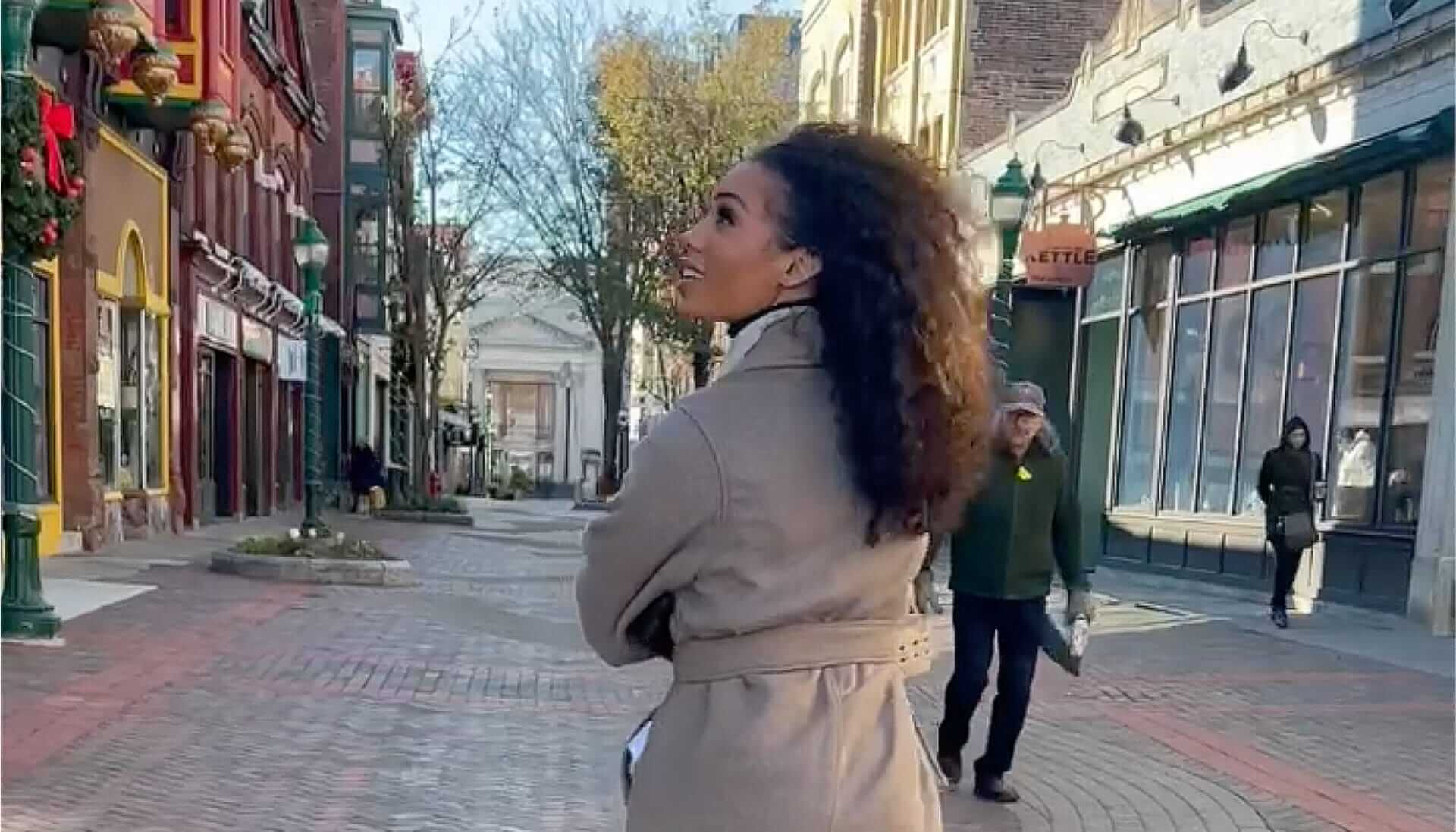 Friday afternoon I joined hundreds of other upstate bound New Yorkers at Penn Station and boarded my train to Schenectady. I watched the Hudson River whirl past in the setting sun. The train car was warm and the quiet conversation around me was unobtrusive. 
We pulled into the Schenectady train station, and upon stepping out of the doors I was greeted by a town from a Hallmark movie. Victorian-style homes and businesses lined the tidy streets. Christmas lights winking on and off entwined each light pole, paired with a light dusting of snow made for what felt like traveling to a place much farther than just a few hours outside of NYC. Despite the cold, people milled about shopping and popping their heads into pubs and local eateries. Most notably, not a single chain restaurant can be seen in the heart of town. A town free of Starbucks, Chipotle, and Panera! Imagine that! From the start, I could tell this community has not only retained its history but also built a strong identity around its community members. I'd go on to find this is very true.
Nestled into the antiquity of the boutique stores and homes is a stylish, modern restaurant and bar called Daley's on Yates. We enjoyed dinner here, which was probably one of the busiest places in town– or so it seemed to be with every table in the expansive restaurant full. We were seated near a fireplace and promptly made comfortable by the staff. The food was impressively plated and delicious- exceeding my expectations. The owner, Marty, sat at our table and recounted the many tales of years living and working in Schenectady. He grew up nearby and now was not only a successful restauranteur but a published author. I enjoyed a cool glass of white wine while he chatted with us and charmed our table. We all snapped a photo together before I had to run off to catch a show!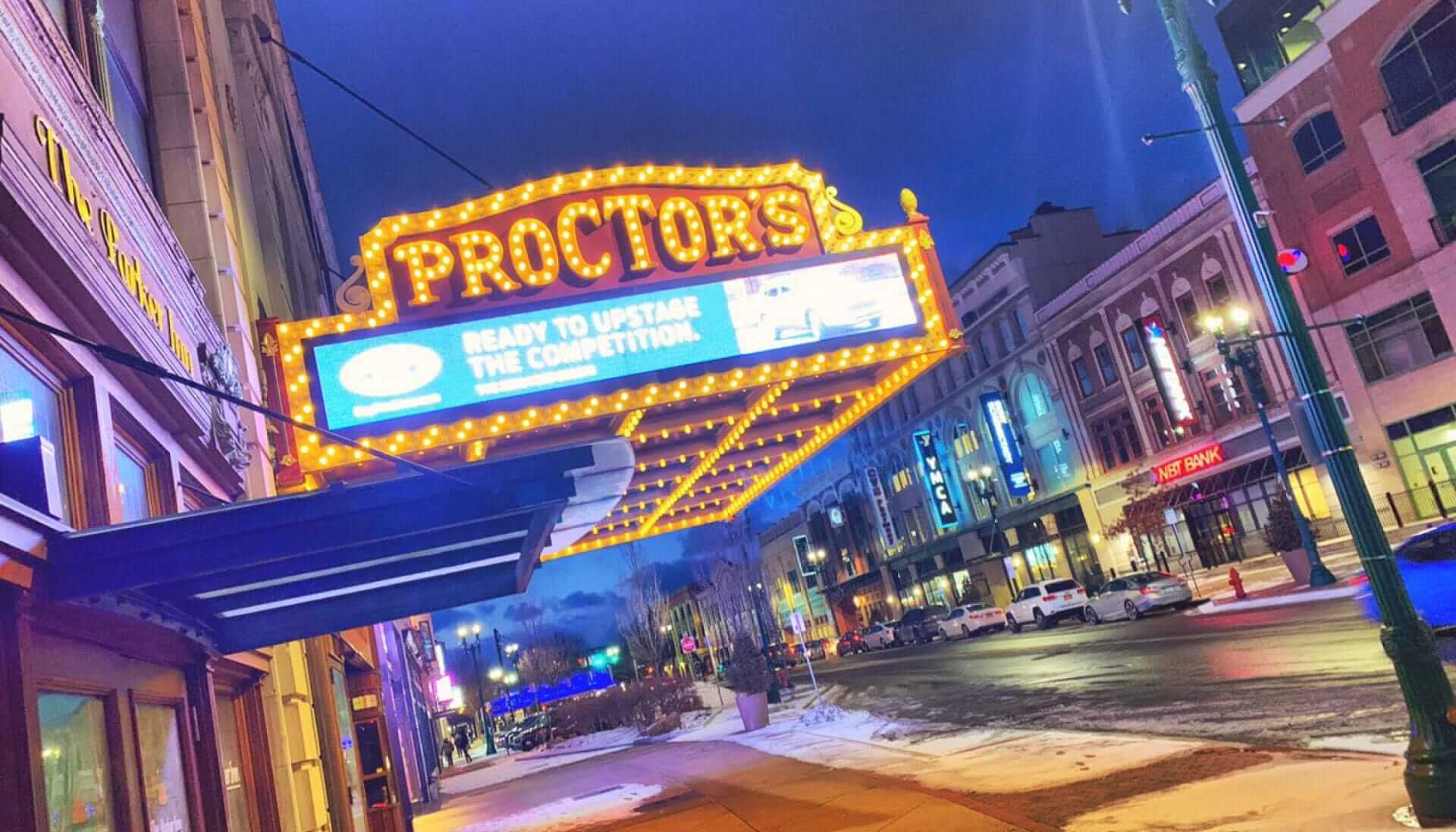 Proctor's Theater, only five minutes away, continued Schenectady's quick work at bewitching me with its historic beauty. With intricate ceilings and original polished wood doors and columns, one feels like they've caught a glimpse of a night out in 1926. Built that very year by F. F. Proctor, the "Dean of Vaudeville," Proctor's on State Street holds quiet command over downtown Schenectady. We saw Black Violin, and I found myself wondering what other shows would be hosted by this stately theater in the near future, silently plotting my return before the end of the show.'
WHERE TO STAY IN SCHENECTADY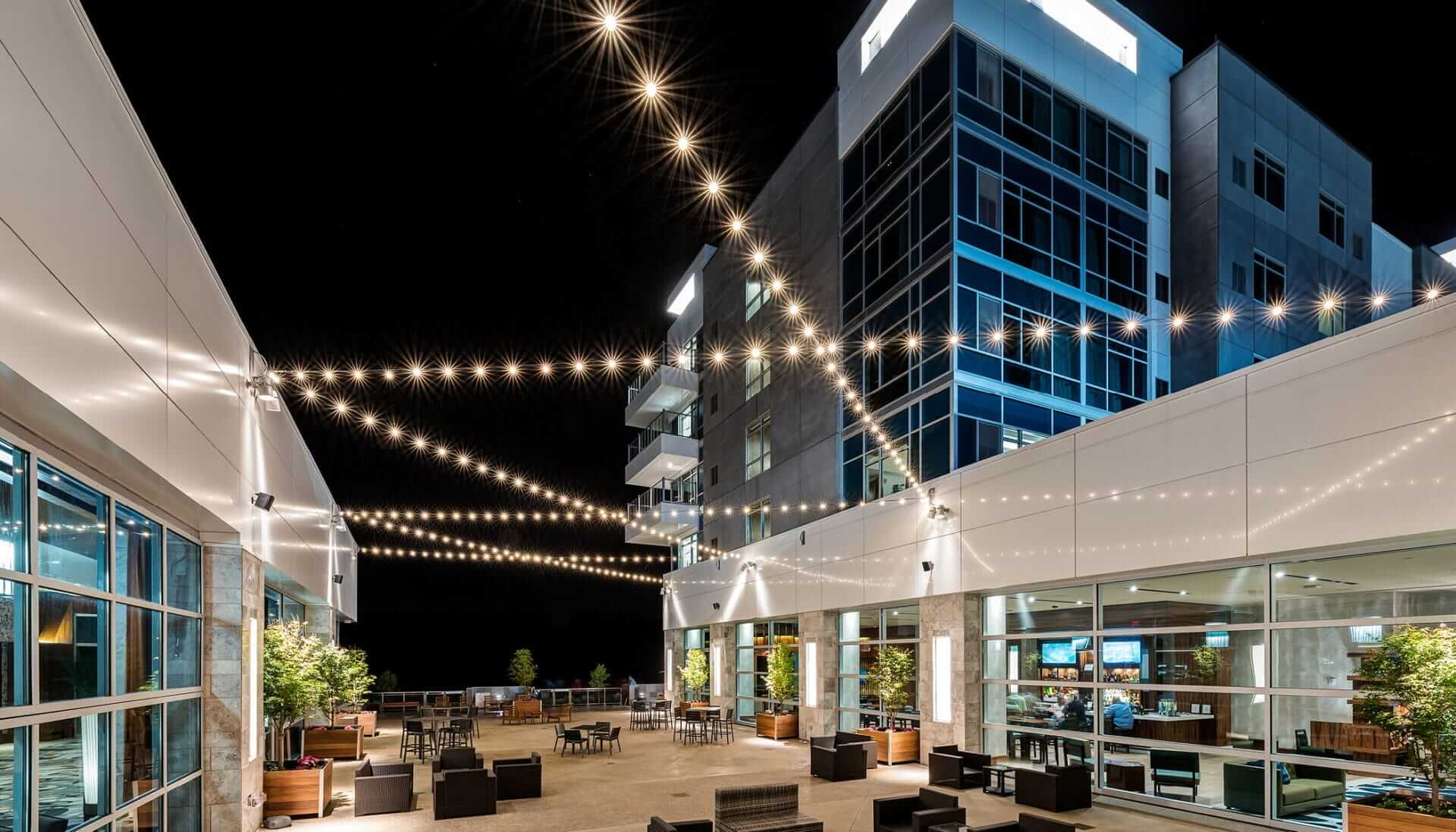 I returned to my hotel suite at The Landing Hotel– connected to the bright and shiny new Rivers Casino Resort that sits right on top of the Mohawk Harbor. My room was swanky, to say the least, so I kicked my heels off and fell into my massive bed that night. Though I wear a crown as Miss New York, one never expects to be treated like royalty when traveling! However, I certainly felt like a queen curled up in that beautiful suite in a bed that could accommodate five of me laying side by side!
The next morning, I embarked on a walking tour and learned of Schenectady's prominent history. How did I not know Thomas Edison founded General Electric here? Schenectady Locomotive Works, which became the American Locomotive Company, once shaped the economy and culture of this town, which tickled me as I came to it by train. How funny, the things that persist through generations.
VAN GOGH:
THE IMMERSIVE EXPERIENCE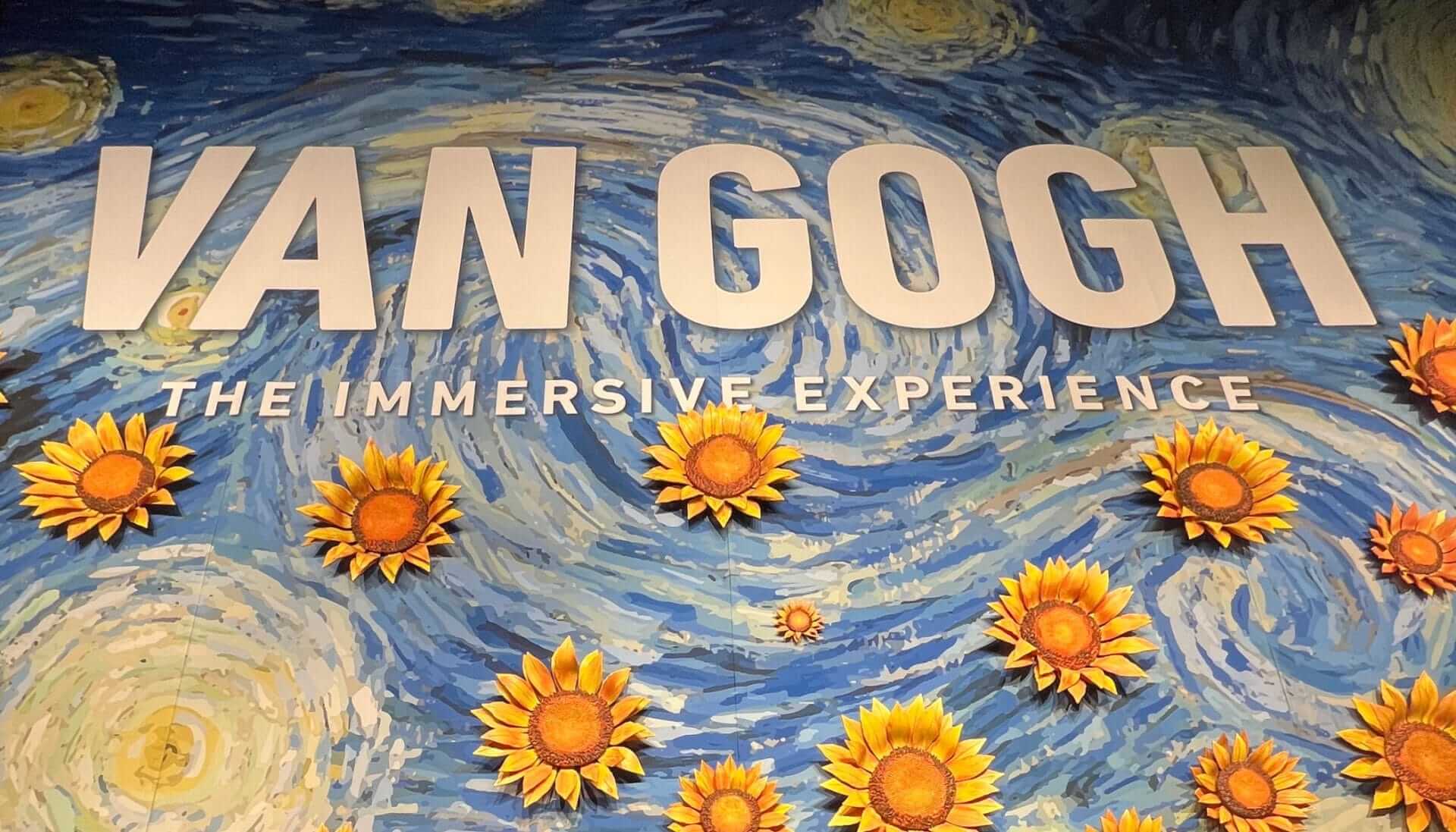 Van Gogh, The Immersive Experience competes for the historian's admiration by the building it is currently held in. Armory Studios – an actual former armory for soldiers – is a massive castle-like compound that guests enter through the original wood doors that creak open in this delicious sort of way, revealing a now renovated wide space and the colorful exhibit now housed within it.
We stopped at Arthurs for breakfast, the café was built in 1795 and now easily sports the best latte I have ever had in all the many cities and towns I've visited across the state. The owner, Hailey, let me know the historic preservation of this space was no accident. Built 225 years ago, Arthurs is part of the largest collection of pre-revolutionary war homes in the country. Schenectady boasts this record as well-being home to New York State's first historic district.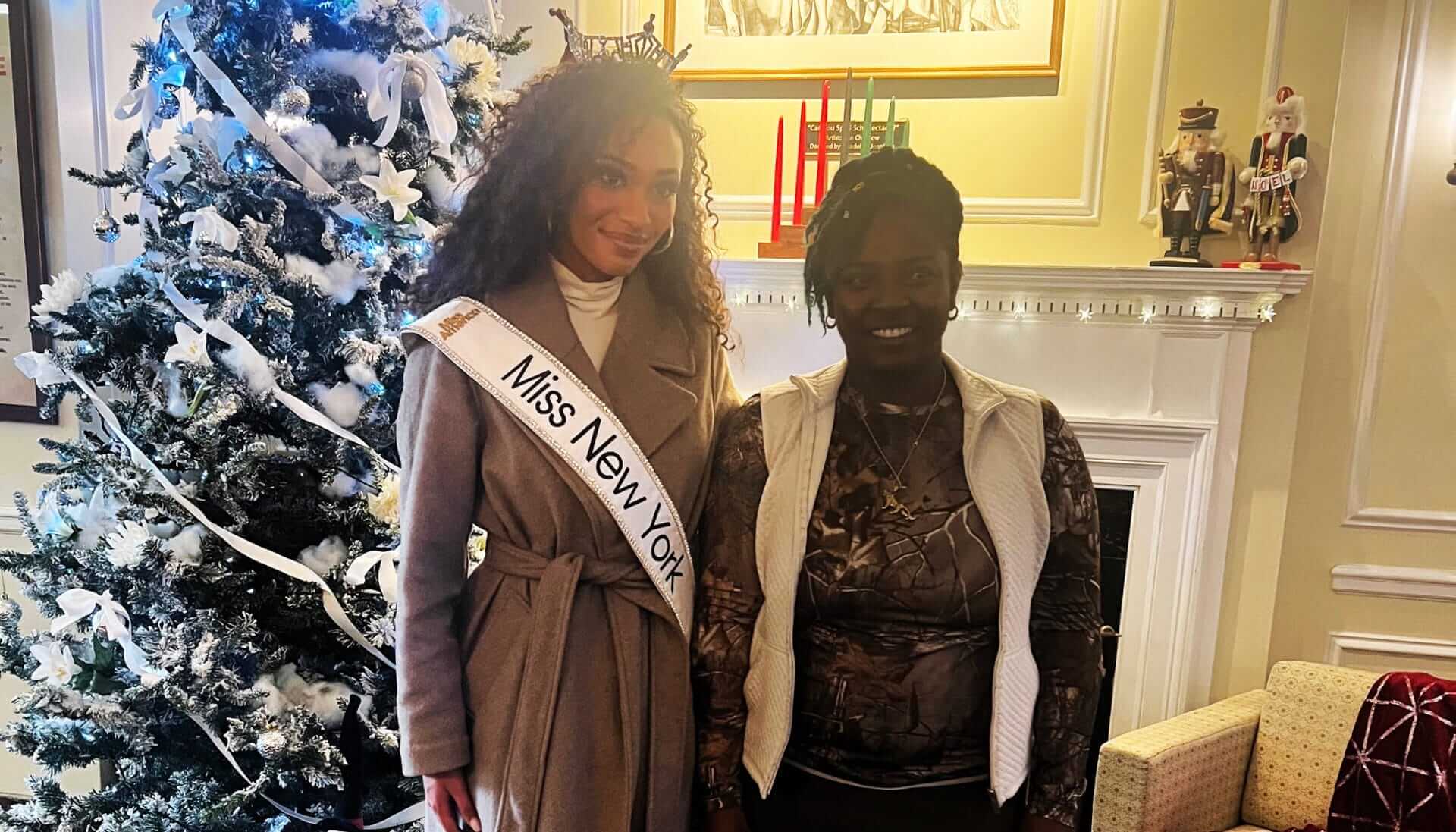 Just when I thought the historian deep in my heart had been satiated for the rest of the year, I was whisked away to my next event at the YWCA of NorthEastern New York. Housed in a beautiful building over a century old. This YWCA has been integral to this community since its inception, and now serves women of all backgrounds and levels of needs, as not only a community center but a transitional housing program for women in crisis in Northeastern New York. (visit ywca-neny.org to find out how you can support the organization!)
Unlike your usual travel blogger, I get a unique perspective of a town. Figuratively, in the sense that as a public servant I have the privilege of learning more about its social services, and the important community work that takes place every day to protect and progress the community… But also from a literal standpoint, I often end up gliding through the entirety of a town on a float in a parade at some point or another. Yes! I had an absurd amount of fun waving, singing carols, and wiggling and dancing with local kids in the annual holiday parade of Schenectady. It was special to see the charm of the city on full display– with shops open late and folks spilling onto the sidewalks and streets in their winter gear, eager to wave back at us gliding down the parade route.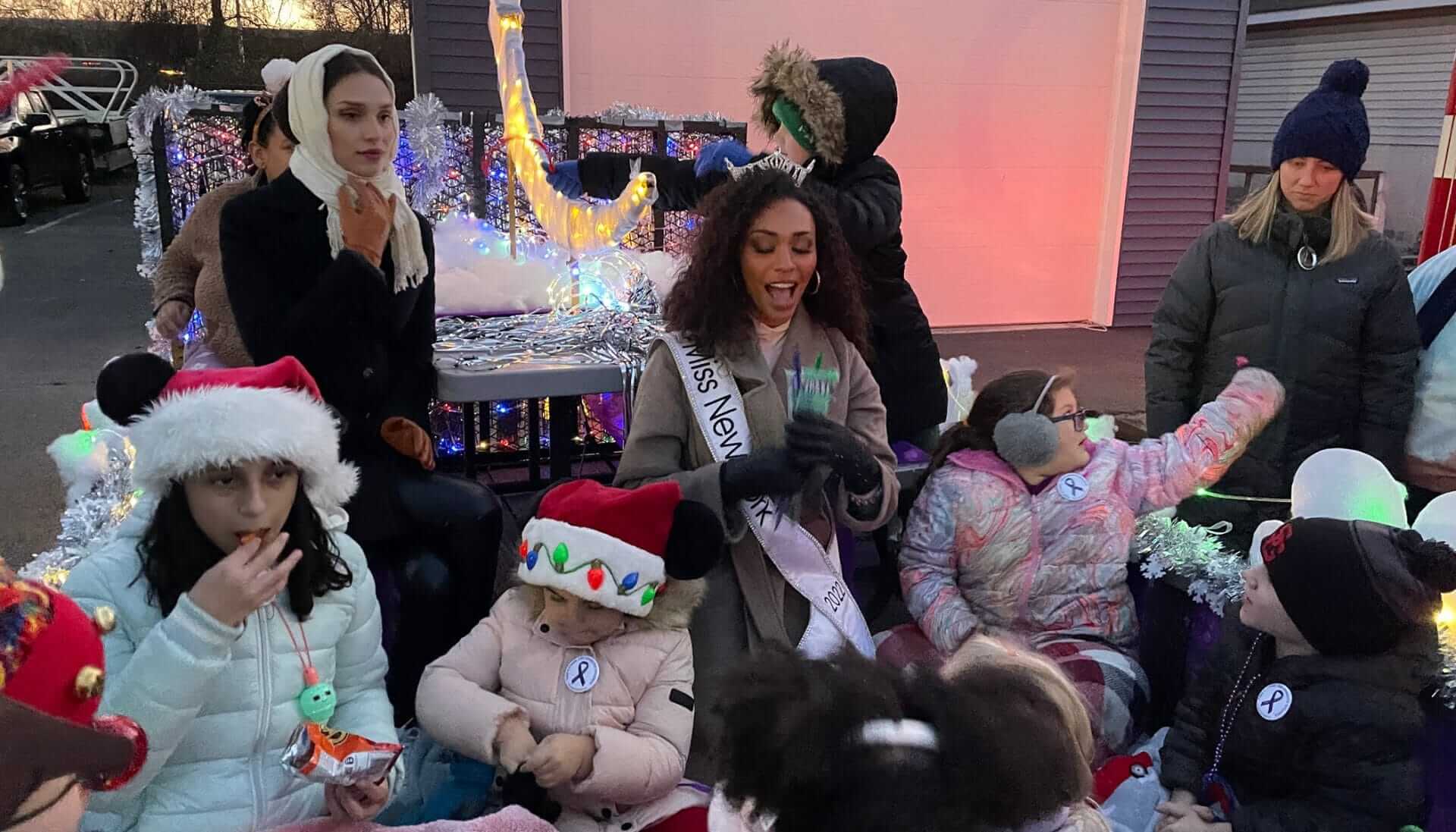 We concluded our trip with breakfast at Ambition. Nestled into the darling cobbled alley way called Jay St. Marketplace, Ambition is funky, charming, and delicious. Award winning pastries paired with a one of a kind atmosphere makes this breakfast spot a go-to experience for someone wanting to dine with the locals.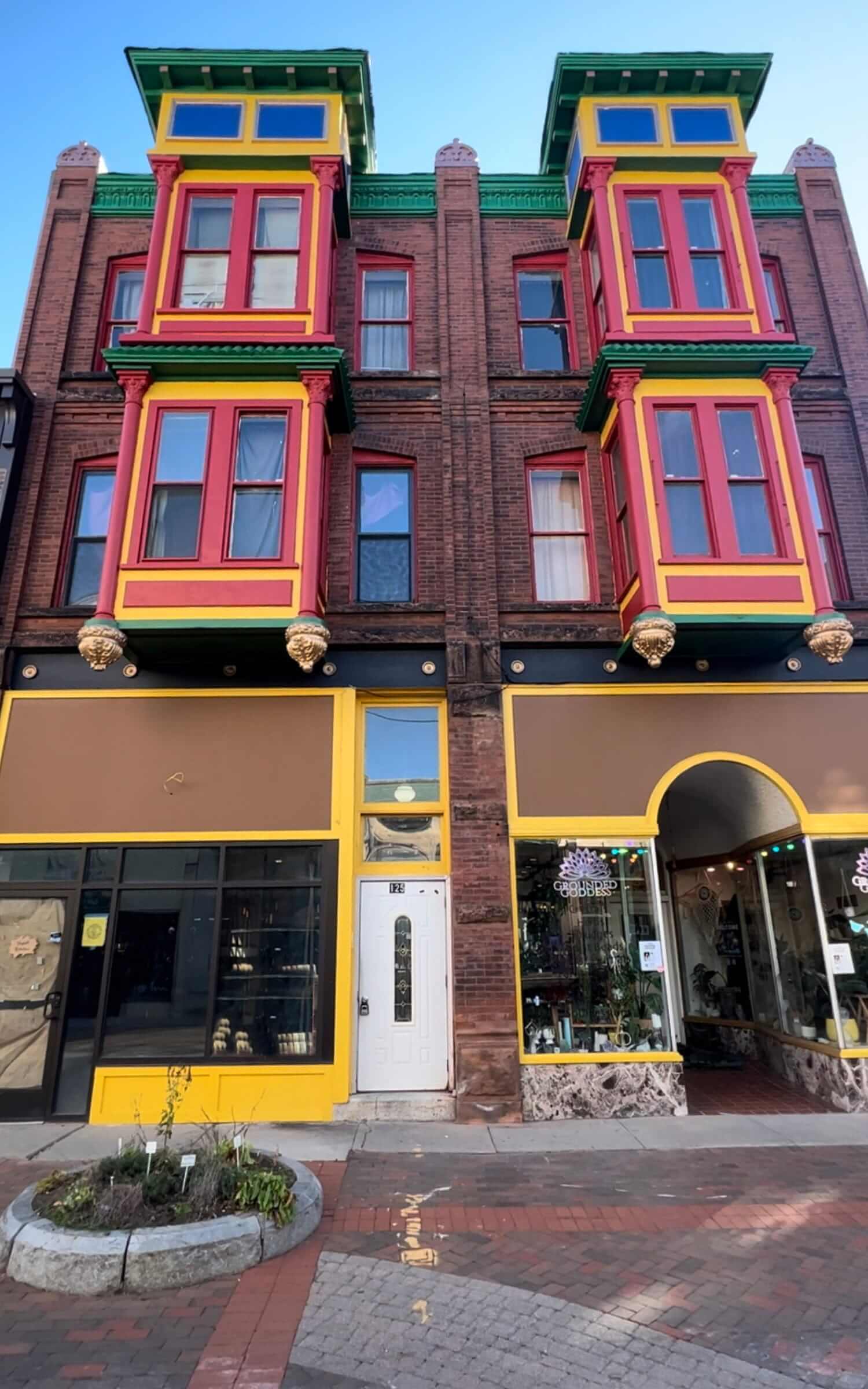 Filled with rich history, stupendously beautiful scenery and architecture that both inspires and educates the viewer, Schenectady is and always will be a place people come from far and wide to experience. With a brand new train station that pours riders right out into downtown Schenectady, it's easy to pass through the small city and enjoy it's humble charm. 
TAKE AMTRAK TO SCHENECTADY
FURTHER INFORMATION REGARDING TRAVEL
Amtrak has taken several initiatives to ensure the safety of its passengers. They have committed to adding social distance signage and much more.