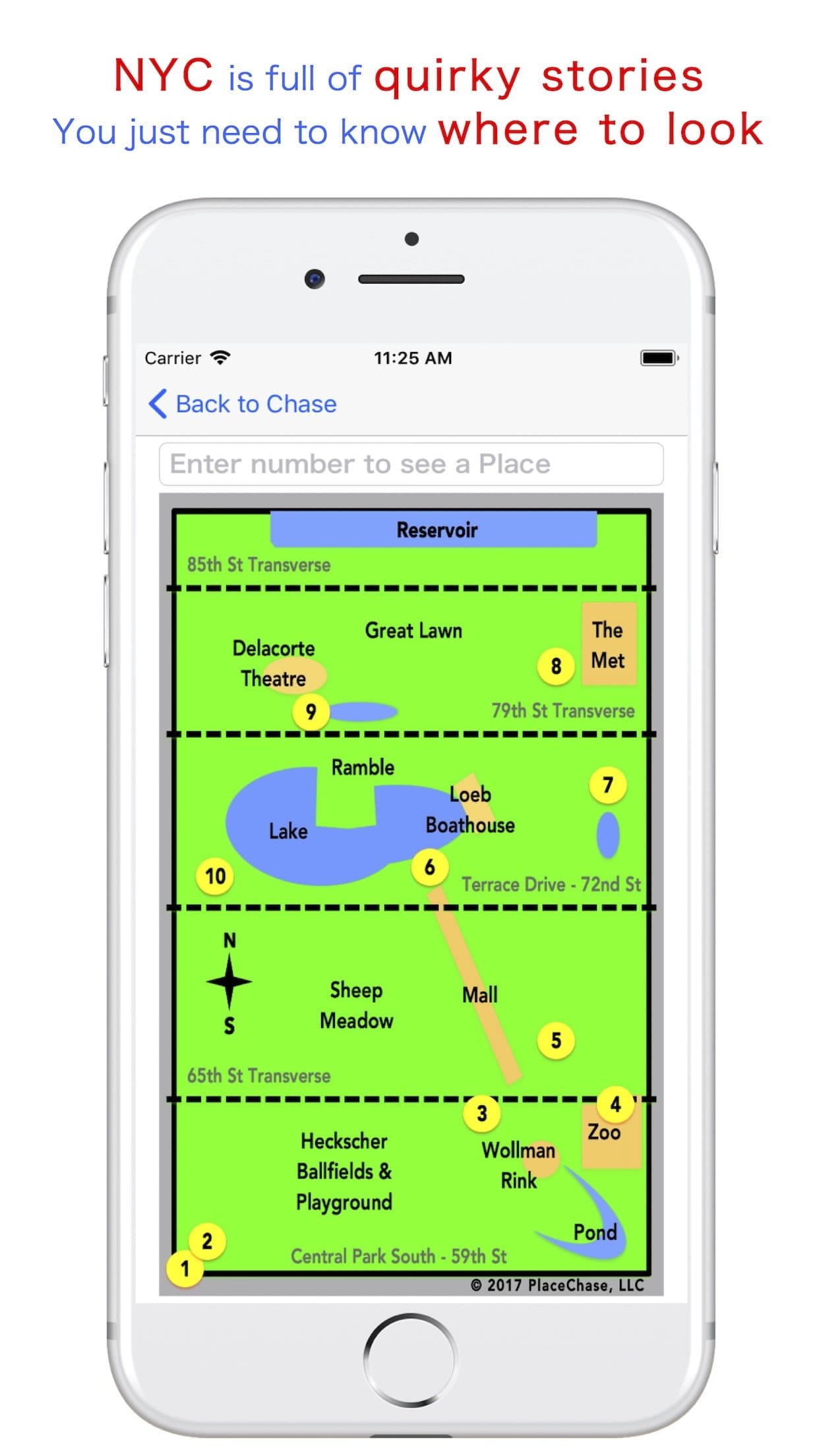 PlaceChase brings you immersive, curated audio tour guides to New York City, on your time, at your pace, on your phone or tablet, all at a price that you will love.
We've all experienced that tour, the one which started at the wrong time of day, the one that wouldn't let you stop to really soak in the experience, the one with that irritating person who wouldn't stop asking questions, the one where you couldn't hear the guide, the one that was all names, dates, facts – like a test was coming.
PlaceChase is your tour, not that tour. Start when you like, stop when you like, go as fast or as slow as you like, take it over if you like. Listen to the story, read it or do both. See the old newspaper articles, the photos, the art, the original documents that make the story come alive. PlaceChase will tell the remarkable tales of the city's neighborhoods and iconic sites, not just the names and dates. It covers the top sites, but also the places in between that others walk right by. You'll be told the why, how and when, but also the so-what. And to make it all more of an experience, the app has folded in an optional trivia-challenge scavenger hunt – out-scoring a sibling, parent or friend makes even the crankiest sightseer into a champion tourist.
PlaceChase apps are available for iOS and Android devices. Once downloaded, they require no WiFi connectivity or internet access. PlaceChase does not use your GPS, will not kill your battery, and includes no advertising and does not track you or collect your data.
Download a PlaceChase tour guide today. Look for PlaceChase on the AppStore, GooglePlay or Amazon. PlaceChase is just $5.99 for hours of New York City experiences that you'll never forget or regret.