Photo Courtesy of Killington Ski Area
Experience winter at Killington Ski Area! With skiing, snow tubing, snow bike rentals, a beast mountain coaster, scenic gondola rides, snowmobile tours, snowshoe tours, and snowcat-drawn sleigh rides, there is sure to be a winter activity for everyone to enjoy. Killington Ski Area also offers stores to shop in, fitness centers, spas, and delicious dining services. Additionally, Killington Mountain provides vacation packages for those who want to spend extra time enjoying all the activities and amenities.
Packages at Killington Ski Area
Killington Ski Area provides lessons for first timers, privates lessons, youth programs, adult programs, and child care. There are also discounts for those who choose to stay at Killington Ski Area through bundle packages for lodging and activities. For those hoping to take advantage of all Killington Ski Area has to offer even in these Spring months, Killington Ski Area is offering the Nor'Beaster Spring Pass for $229 until March 12. This allows for unlimited access for the rest of the season. All tickets can be purchased online, by phone or on-site at any ticket window. 
Mountain Tours at Killington Ski Area
Killington Ski Area offers special complementary 'Meet the Mountain Tours.' With nearly 2,000 acres to ski across, their Mountain Ambassadors will help guide visitors through their personal favorite trails. This allows visitors to maximize their time and fun on the mountain. These tours take place daily at 10:00 a.m. and 11:00 a.m. The tour lasts 75 to 90 minutes. The tours are most appropriate for experienced individuals with higher ability levels. Killington Ski Area also offers a Mountain Orientation from 9:00 a.m. to 1:00 p.m. daily.
Take Amtrak to Killington Ski Area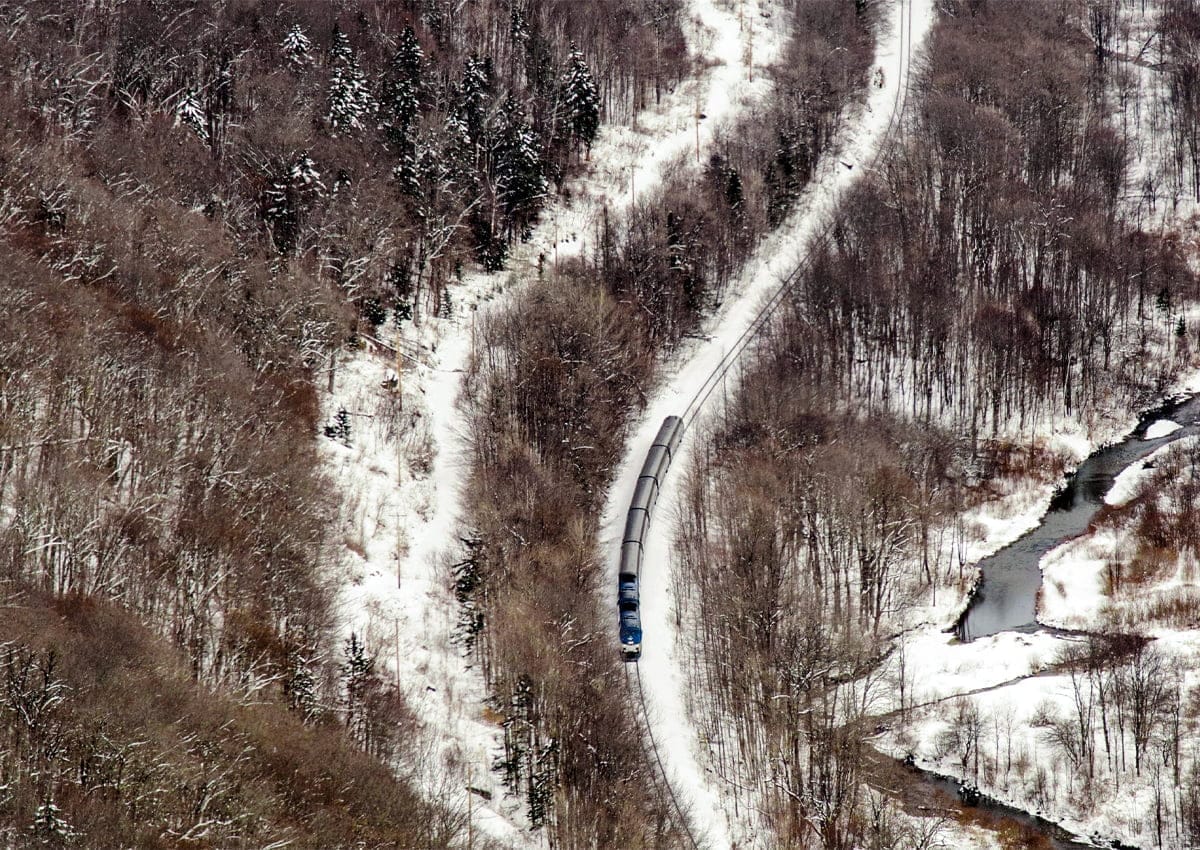 Experience Killington Ski Area via Amtrak to Killington (KLT) via Rutland Station in Vermont with bus connection—Don't forget to use Amtrak's Visit Vermont and Save 20% discount! Travel time from Penn Station, including the shuttle at Rutland Station, is approximately six hours and thirty minutes. A special later train runs on Friday afternoon for your weekend convenience! The train departs New York City at 5:47 p.m. and arrives at Rutland Station at 11:18 p.m. From Rutland Station, look for the Gramps Shuttle at 11:30 p.m. and arrive at your destination at 12:20 a.m.!
Skis, poles and snowboards must be in a bag or hardside case. You can carry on your skis, snowboards, boots and ski poles if they weigh 50 pounds or less and are 72 inches or shorter. Otherwise ski and snowboard gear must be checked (only available on the Lakeshore Limited).
If you prefer a rental car, Rent a car with Enterprise! Pick up your reserved NYTRAIN Enterprise Rent-a-Car right at the Rutland Station. Click here to reserve your car or call the Vermont office today at 802-773-0855.