Photo Courtesy of Grimm Artisanal Ales
Grimm Artisanal Ales
Grimm Artisanal Ales opened their permanent location in the East Williamsburg neighborhood of Brooklyn, New York in 2018. With each limited edition release, Grimm Artisanal Ales seeks to push the boundaries of style and flavor in order to create beers with depth and complexity.
Taproom
Located on the border of Brooklyn's Williamsburg and Bushwick neighborhoods, the taproom is situated inside of a new 7,500 sq. ft. production brewery. Permeated by natural light and adorned with tropical plants, the Grimm taproom overlooks their 30bbl brewhouse, 60bbl, and 90bbl fermentors, and over 160bbl's worth of oak barrels dedicated to aging sour beer.
With 10+ draft beer lines, bottle-conditioned oak-aged sour beers available by the glass, a selection of New York State wine and cider, locally-made sodas, and food prepared by Samesa, this Brooklyn location is the ultimate Grimm experience.
Grimm Artisanal Ales offers growlers, cans, and bottles to-go as availability permits. Stop in or visit Grimm Artisanal Ales' website to see what craft selection is brewing now!
"Brooklyn's newest brewery will be your favorite summer spot."

—Vogue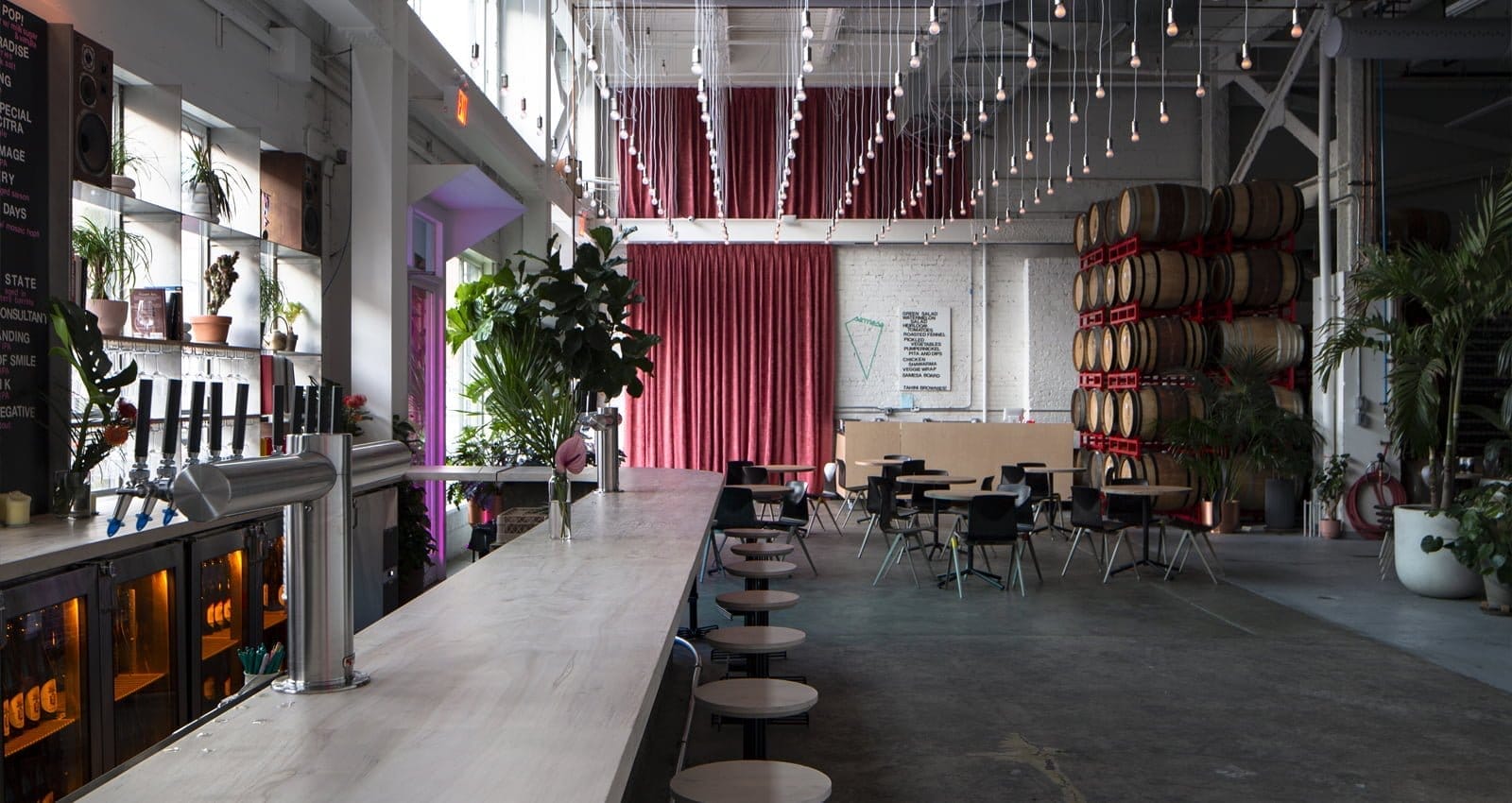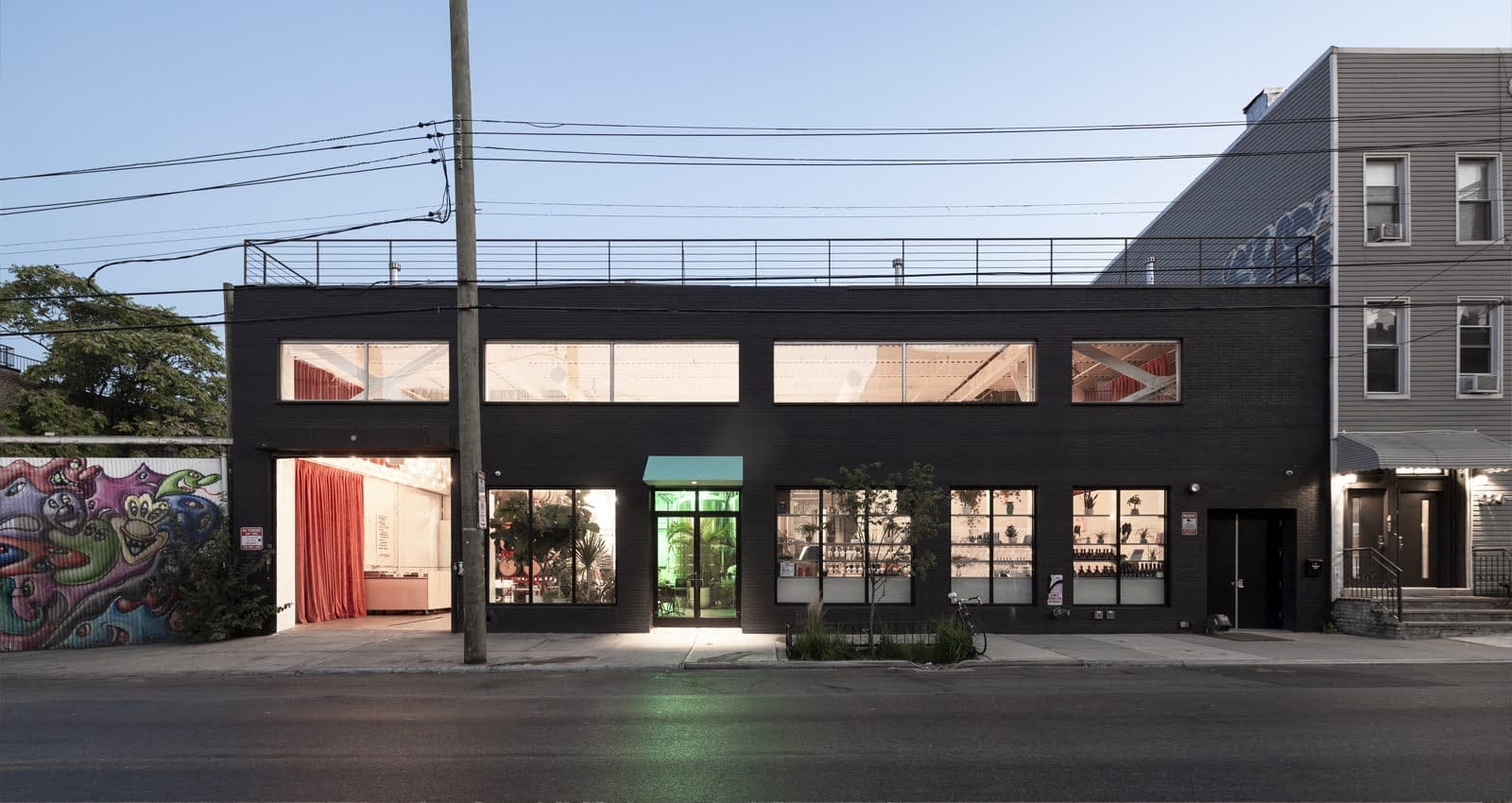 Monday: 5:00 p.m. – 10:00 p.m.
Tuesday: 5:00 p.m. – 10:00 p.m.
Wednesday: 5:00 p.m. – 10:00 p.m.
Thursday: 5:00 p.m. – 12:00 a.m.
Friday: 5:00 p.m. to 12:00 a.m.
Saturday: 12:00 p.m. to 1:00 a.m.
Sunday: 12:00 p.m. to 10:00 p.m.
Take Amtrak to Visit Grimm Artisanal Ales
Enjoy the chic Grimm Artisan Ales brewery via Amtrak to Penn Station in New York City—Don't forget to use the See New York and Save 15% discount!
From Penn Station, Grimm Artisanal Ales in East Williamsburg is accessible via the A, C, or E subway trains with transfer to the L train at 14th Street Station.
Where to Stay in NYC
Looking for a getaway opportunity? Spend the night and experience all New York City has to offer. Take a look at these great hotel options—some offering exclusive New York By Rail discounts!