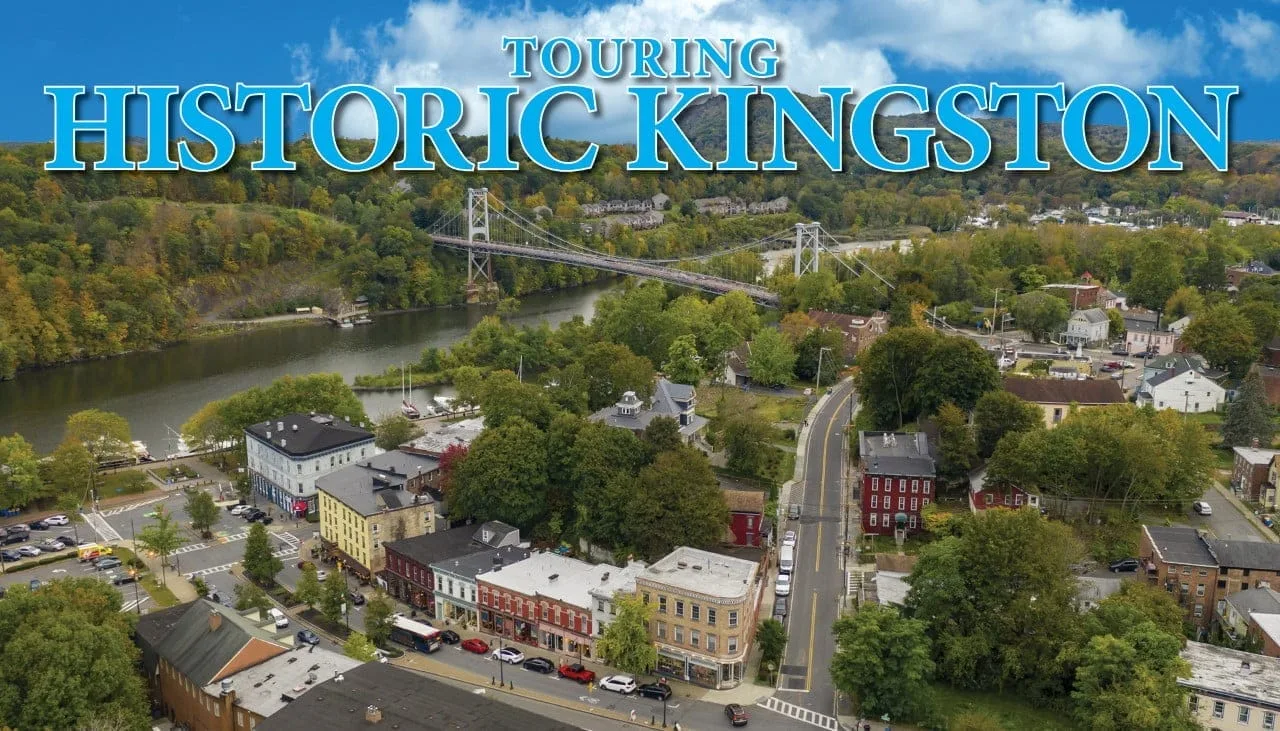 Editor's Note: New York by Rail updated this November 2018 blog experience to include current information.
It's a warm, summer afternoon in New York's first capital, Kingston. I make my way from Amtrak's Moynihan Train Hall at Penn Station to Rhinecliff-Kingston Station. From the station, I head down Broadway toward Rondout Creek through a vibrant, colorful retail area, intrigued by the alluring aromas of restaurants and the eclectic displays of antique shops and galleries. The area's history emanates from its tall, industrial-era buildings that slope toward the creek, a tributary of the Hudson River. Even beyond this strip, Kingston's deep-rooted history, from America's beginnings, is apparent, spreading far beyond this community's borders. Today, Kingston is still a prime destination, despite the devastation of the past year. Kingston's restaurants, shops and attractions are open and ready for exploring, making a nice summer day the perfect time to start your adventure.
Four neighborhoods in Kingston are designated historic districts. The first, Stockade National Historic District, was the original site of the village of Kingston, which was fortified by a 14-foot stockade fence during the American Revolution. The second, Fair Street, is a neighborhood of large homes built by affluent businessmen during the 19th century. Throughout the 1800s, distinguished residences representing architectural styles like Italianate, Second Empire, Queen Anne and Colonial Revival were constructed on this tree-shaded street just outside the mercantile center of uptown Kingston. The third, Chestnut Street, a hill adorned with mansions overlooking the Hudson River with views of the Catskill Mountains, was home to Rondout's leading citizens, most notably James McEntee, who built the first home there. The McEntee property is now listed on the National, State and Local Registers of Historic Places. I'm heading to the fourth, the Rondout-West Strand National Historic District. This district encompasses the area that rapidly transformed from farmland into the thriving maritime village of Rondout after the Delaware and Hudson Canal opened in 1828. The terminus of the canal was at Rondout, which later became part of the city of Kingston.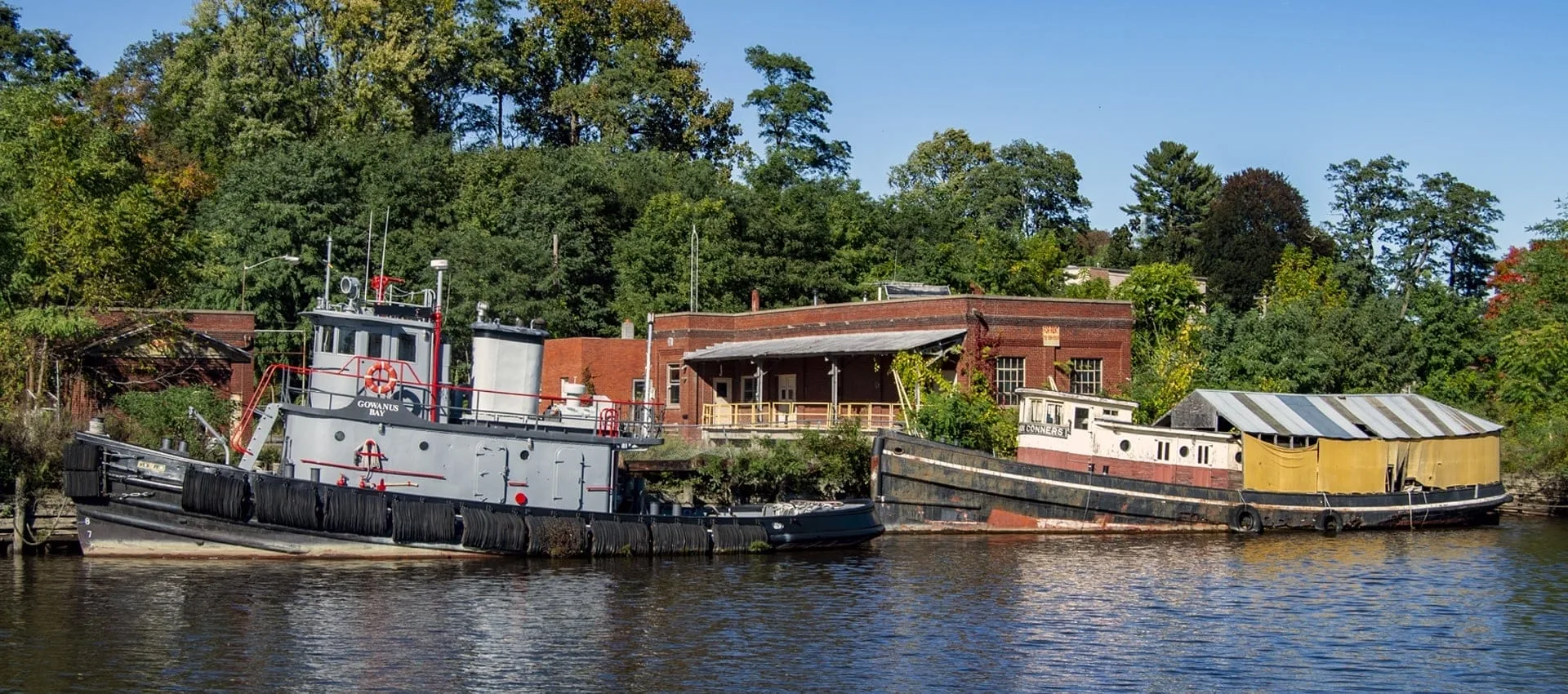 A stroll through the Rondout-West Strand National Historic District is like stepping out of a time capsule into the 1800's. Each boatyard I pass was an ally to industries like brick-making, cement-making, bluestone (flagstone) shipping and ice-making. Reaching Rondout Landing, I'm eager to learn more about this district's history. I continue northeast along the waterfront to explore the brick warehouses along the creek when I stumble upon a tugboat, towering above me in the courtyard of the Hudson River Maritime Museum.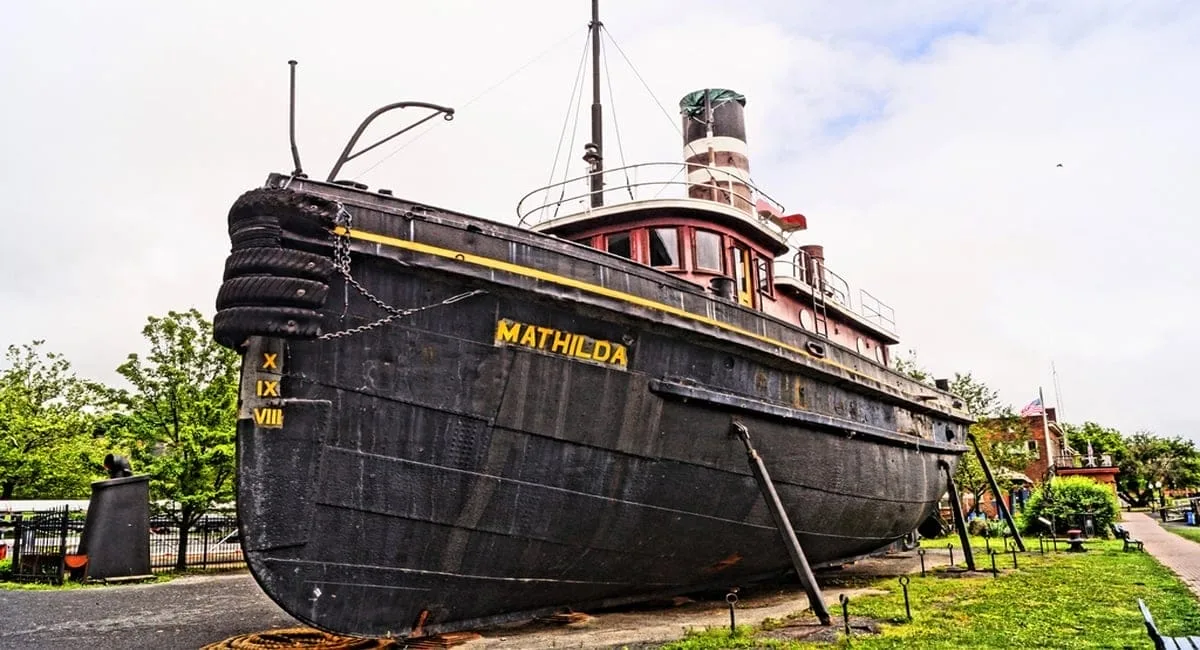 The 1898 steam-powered tub boat, Mathilda. | Photo Courtesy of Tim Hetrick
Hudson River Maritime Museum
Built in 1898 in Sorrel, Quebec, the tugboat, Mathilda, is one of the few remaining steam-powered tugboats in existence. With its original steam engine intact, Mathilda is a testament to the Hudson River Maritime Museum's preservation efforts. Permanently dry-docked at the museum, the tugboat is surrounded by gardens, picnic tables and benches, a gazebo and a walkway along Rondout Creek.
The museum is housed in a former lumber company's office and warehouse. Inside, a panoramic display of model boats sails along a mock-up of the Hudson River. The exhibit, Henry Hudson's Timeless River, is a temporary art exhibit by Raymond Curran, a popular watercolor artist. Curran showcases a collection of new paintings inspired by the voyage of Henry Hudson in 1609. The collection is an artistic journey along Hudson's route from New York to Albany.
Other intriguing displays include Mary Powell: Queen of The Hudson, highlighting original artifacts from the Mary Powell and place her in historical context with a comprehensive timeline of Hudson River Valley. The museum is also offering a number of online exhibits at this time like Tugboats: Workhorses of the Hudson River and The Hudson River Day Line: 1863-1971. They will continue to offer online exhibits throughout the year so if you aren't able to visit in person, make sure to check their website!
After perusing the countless ship models and displays, pretending to steer a tugboat replica and toying with an antique ship throttle, it was time to ship-off, "full steam ahead" next door to Hudson River Cruises.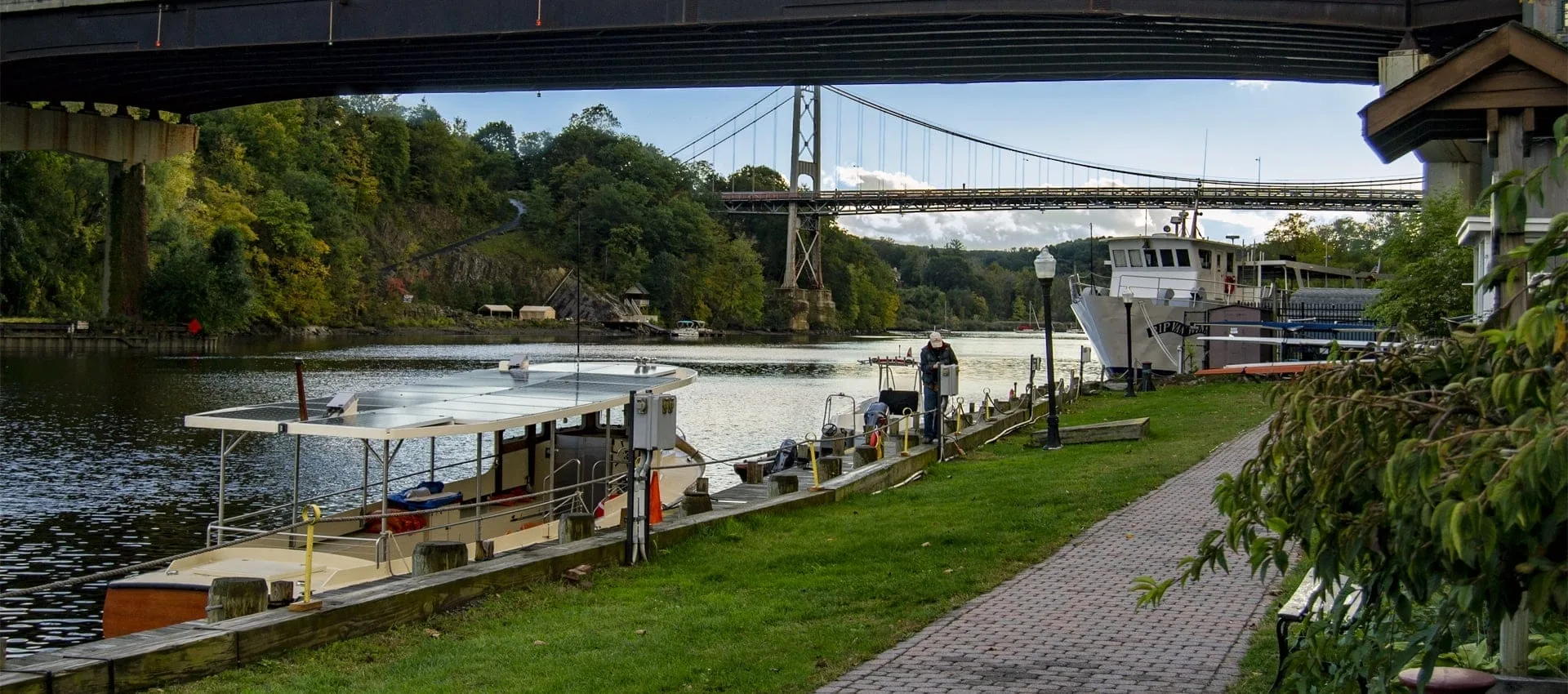 A view of Rondout Creek and the Kingston-Port Ewen Suspension Bridge from the Hudson River Maritime Museum courtyard. | Photo Courtesy of Andrew Frey
Cruising the Hudson River
Hudson River Cruises is among the Top 10 Best Hudson River Valley Tours on TripAdvisor. For over 35 years, this sightseeing experience has offered passengers a memorable view of the Hudson River's historic shoreline from May through October. In the fall, the changing leaves at their peak color, the two-hour ride aboard the Rip Van Winkle II allows for sweeping views of the fall foliage along the banks of the Hudson. During the summer, the cruise affords you a gorgeous view of green-leafed trees adorning the river. Some of their popular sightseeing cruises include a Sunset Sightseeing Cruise, a dinner package and a cruise that departs from Poughkeepsie. Whether it be a view of the sunset along the Hudson River or a delicious meal, each cruise delivers something uniquely special, and I couldn't wait to experience it.
In addition to sightseeing cruises, Hudson River Cruises offers themed and music cruises with a DJ or live music and hosts private events such as class reunions, birthday and anniversary parties and private group tours.
I make my way through a large crowd to board. Despite hotter weather than anticipated, the main deck is flooded with passengers. Luckily, seating is available on the lower deck, along with panoramic windows for unobstructed views. There's a fully stocked bar and snack stand with cold drinks and other refreshments available during the journey, too. I buy a drink to cool off and grab an open seat.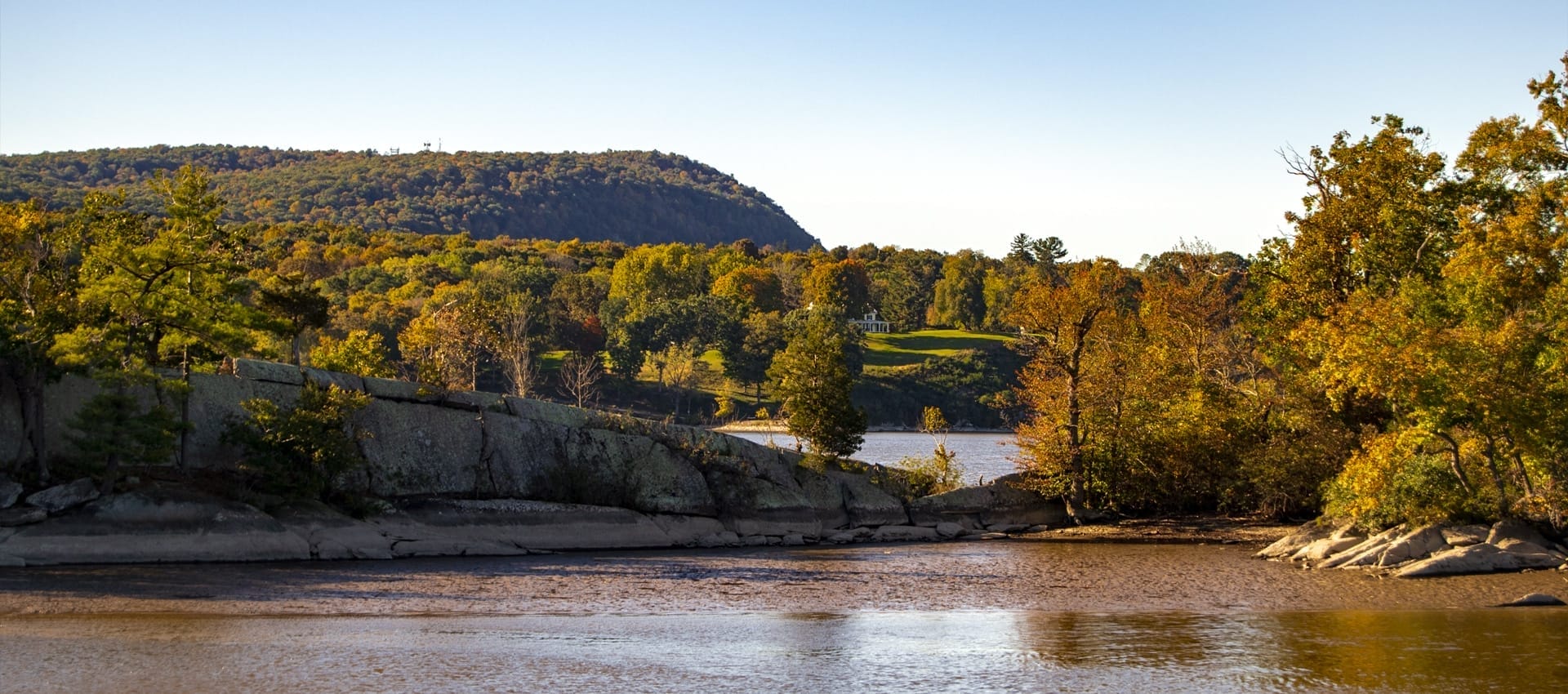 The narration during the cruise provides interesting insights to more than a dozen landmarks of historical significance, including extravagant estates, quaint villages surrounded by vineyards, orchards and other scenic sites. I catch views of the Rondout and Esopus Meadow lighthouses, Mills Mansion State Historic Site, a Vanderbilt mansion and Holy Cross Monastery. As we pass Esopus Island, I learn there's camping on the island, which I hope to experience in the near future.
Trolley Museum of New York
Interested in exploring historic Kingston, but not looking for a boat ride? Parallel to the Hudson River Maritime Museum is the Trolley Museum of New York. On the weekends from May to October from 12 – 5 p.m., the Trolley Museum is open for historic trolley rides that take you throughout the district every half hour.
Hutton Brickyards
If you're looking for more to do in historic Kingston, you won't have to go too far. Hutton Brickyards is a fun new venue that serves everything from glamping in cabins to nature-oriented experiences. At the venue, you can attend events or engage in a variety of experiences like hiking, kayaking, paddle-boarding and outdoor yoga. Also, at Hutton Brickyards is their chic restaurant that features wood-fired ovens and grills.
On the topic of hiking, be sure to check out Kingston's segment of the Empire State Trail nearby. Here, you can hike through wooded trails and bike on the streets.
Kingston's Eateries
As the sun gets low, a golden glow shimmers off the gentle waves of the river. The boat returns to Kingston. Back on shore, I walk back into the historic district to grab a bite to eat. When you're in the area, you'll be immediately met with the smells of tasty meals from seafood to sea fare. One restaurant you can thank for this lovely aroma is Ole Savannah Southern Table and Bar.
The restaurant boasts Southern-style classics like shrimp & grits, smoked meats and jambalaya. The restaurant also hosts events such as weddings and live music. Nothing on the menu intriguing your tastebuds? Try one of the many other fantastic restaurants in the historic district.
After finishing a hearty meal, I head back to my rental car to prepare for another journey, the train ride home aboard Amtrak.
Walking Tours of Kingston's Rondout-West Strand District
Friends of Historic Kingston if offering self-guided walking tours of the Stockade National Historic District and of the Rondout-West Strand National Historic District.
Information for self-guided walking tours can also be found at the Kingston Heritage Area Visitors Center.
Take Amtrak to Kingston, NY
Experience the historic charm of Kingston, NY via Amtrak to the Rhinecliff-Kingston Station (RHI) in the Hudson Valley. Don't forget to use the I Love New York 15% discount!
Staying in the area? Rent a car from Enterprise! Enterprise picks you up at RHI and takes you to your rental car. Use the code, NYTRAIN, for a discount when making your reservation. Click here to reserve your car or call Enterprise's Kingston office: 845-336-4700.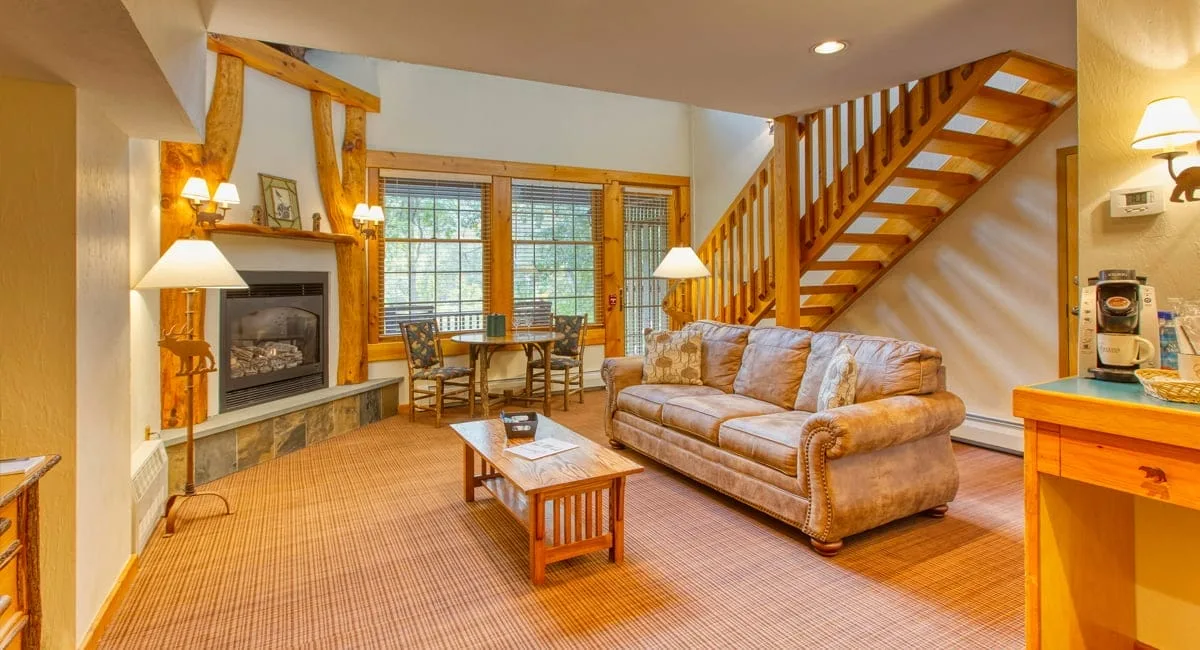 Emerson Resort and Spa
5340 NY-28, Mt Tremper, NY 12457
Surrounded by majestic mountains, tranquil forests and rushing waters, the Emerson Resort & Spa is nestled in the Catskill Mountains, the heart of Mother Nature's playground. Seasonal colors, events and activities are plentiful from the moment you step into the Catskills. Hiking, biking, tubing, fishing, kayaking and skiing are just a few of the outdoor adventures located just minutes away. The Emerson offers 26 spacious rooms in the contemporary style Inn and 27 rooms in the log cabin style Lodge, including rooms that can accommodate up to six people.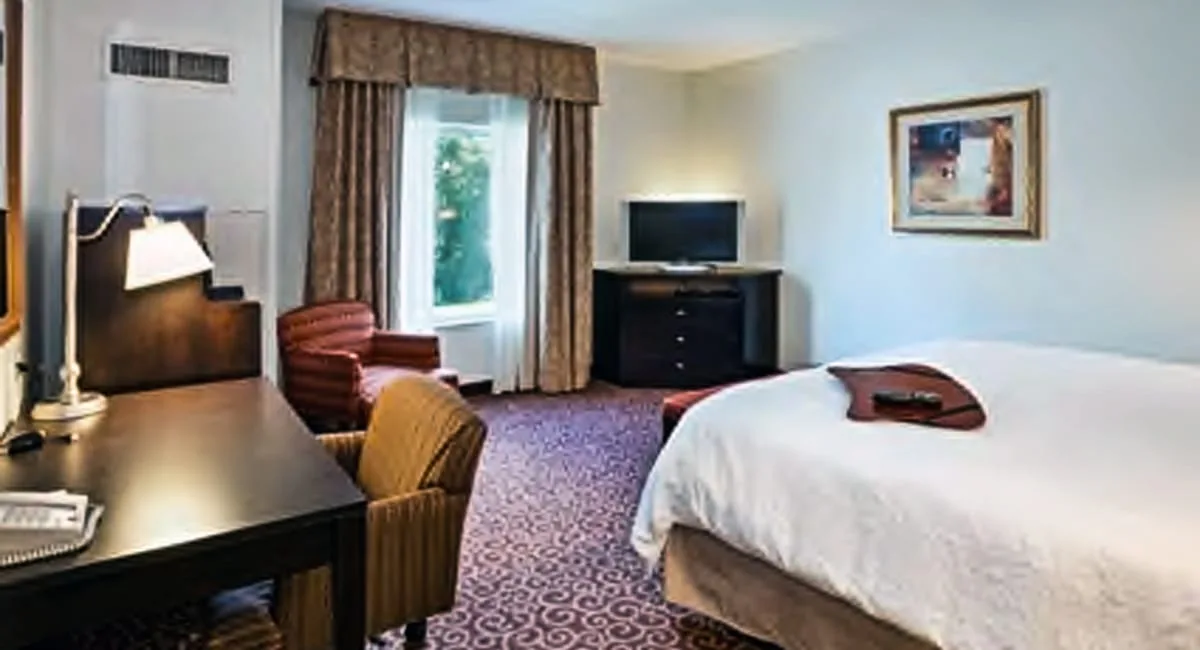 Hampton Inn Kingston
1307 Ulster Ave., Kingston, NY 12401
Equidistant from uptown Kingston's Stockade District and the downtown Rondout-West Strand National Historic District, the Hampton Inn Kingston is surrounded by nearby shopping and offers an indoor pool, fitness center and free hot breakfast among its amenities.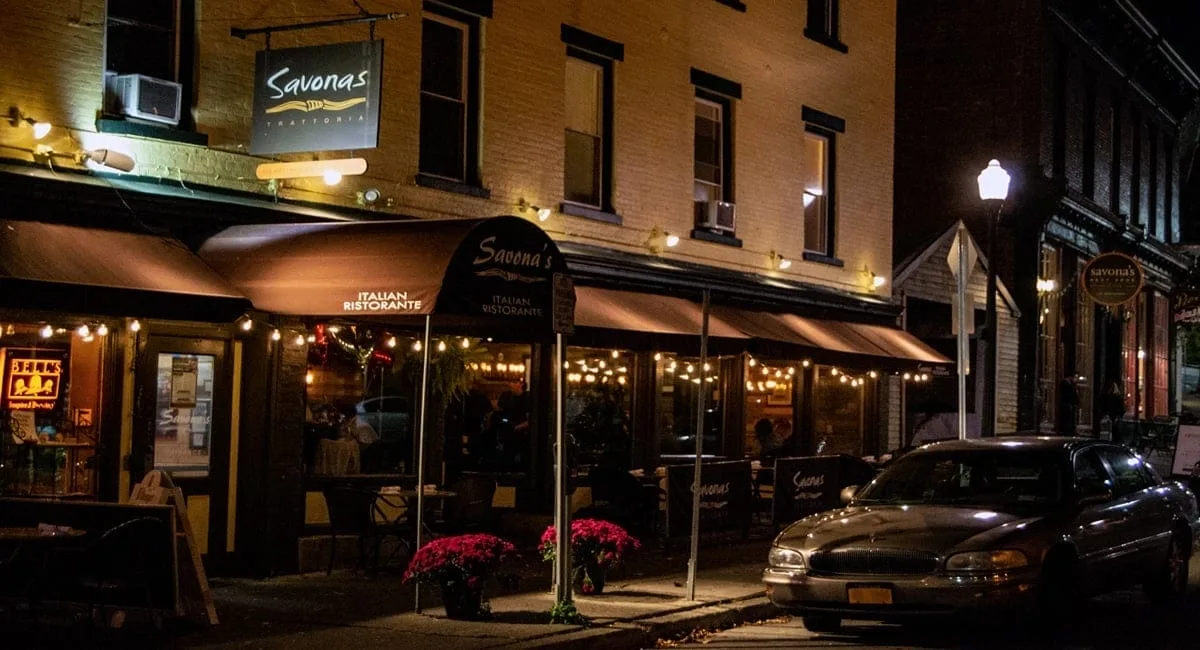 Savona's Trattoria
11 Broadway, Kingston, NY 12401
A casual Italian restaurant serving a locally-sourced fusion of classic, "old world" dishes with a progressive spin. Enjoy authentic Italian cooking and a selection of excellent wines in a historic building.
More Historic Hotspots in Kingston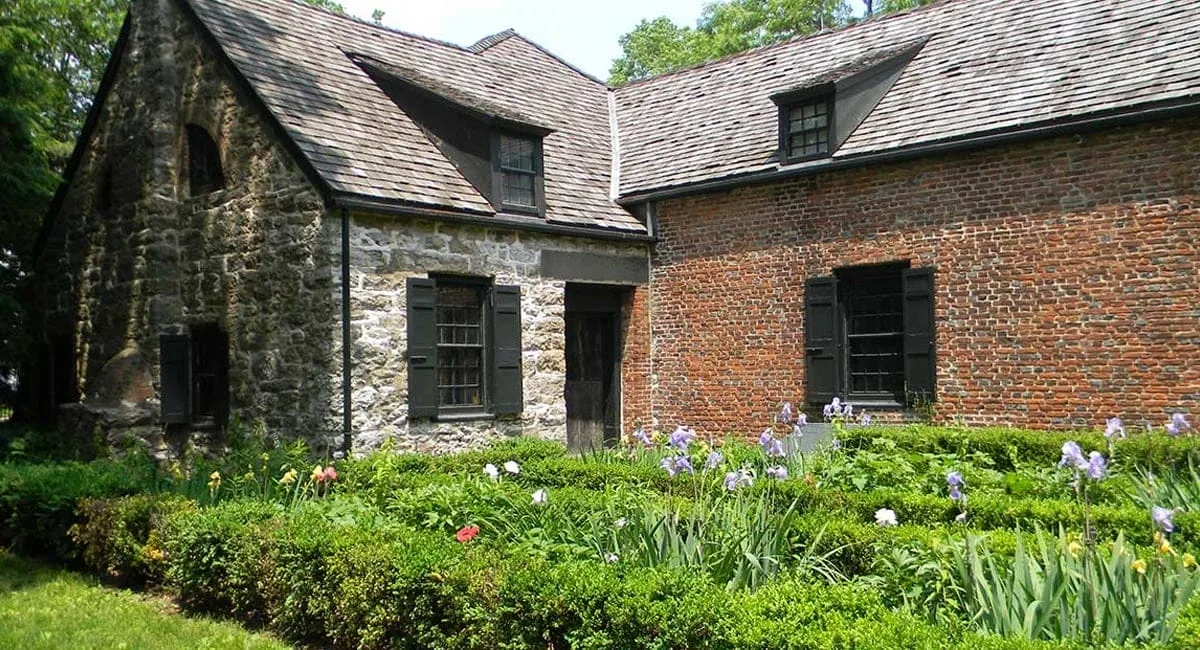 Senate House State Historic Site
296 Fair St., Kingston, NY 12401
This simple, stone house of merchant Abraham Van Gaasbeek, served as New York State's first Senate chamber amidst the turmoil of a British military invasion in the fall of 1777.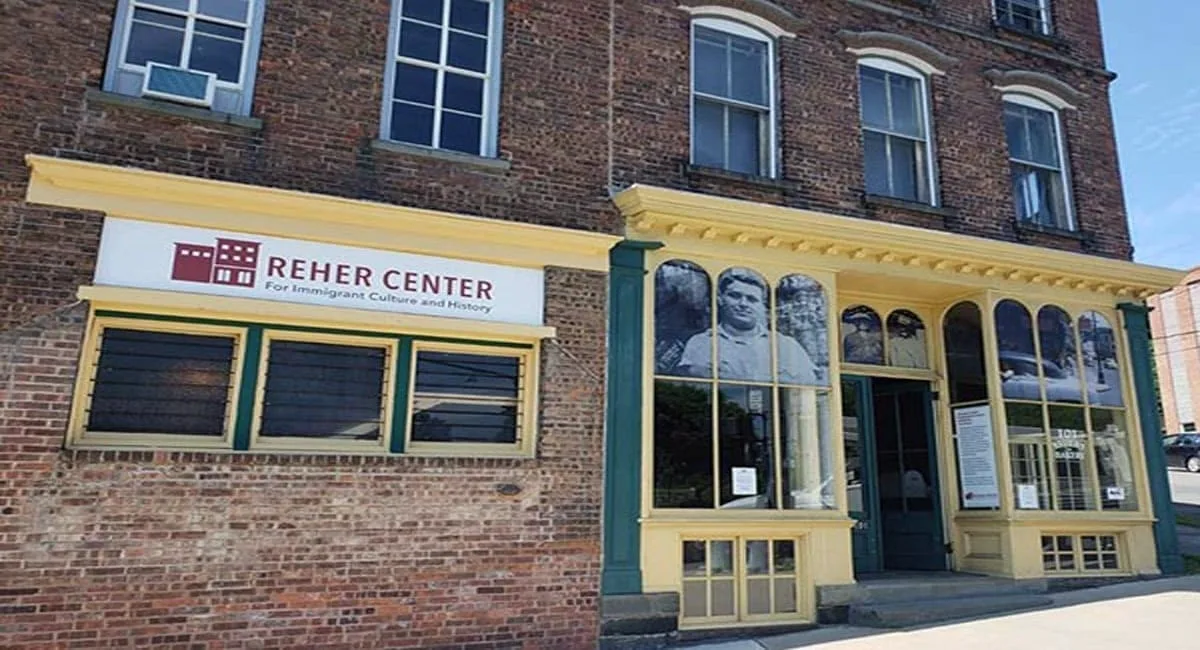 Reher Center for Immigrant Culture and History
99 Broadway, Kingston, NY 12401
Founded to preserve and revitalize the rare, intact 19th-century building it inhabits, this cultural center and museum features the stories of immigrants of the Hudson Valley, with tours and programs throughout the Rondout-West Strand National Historic District.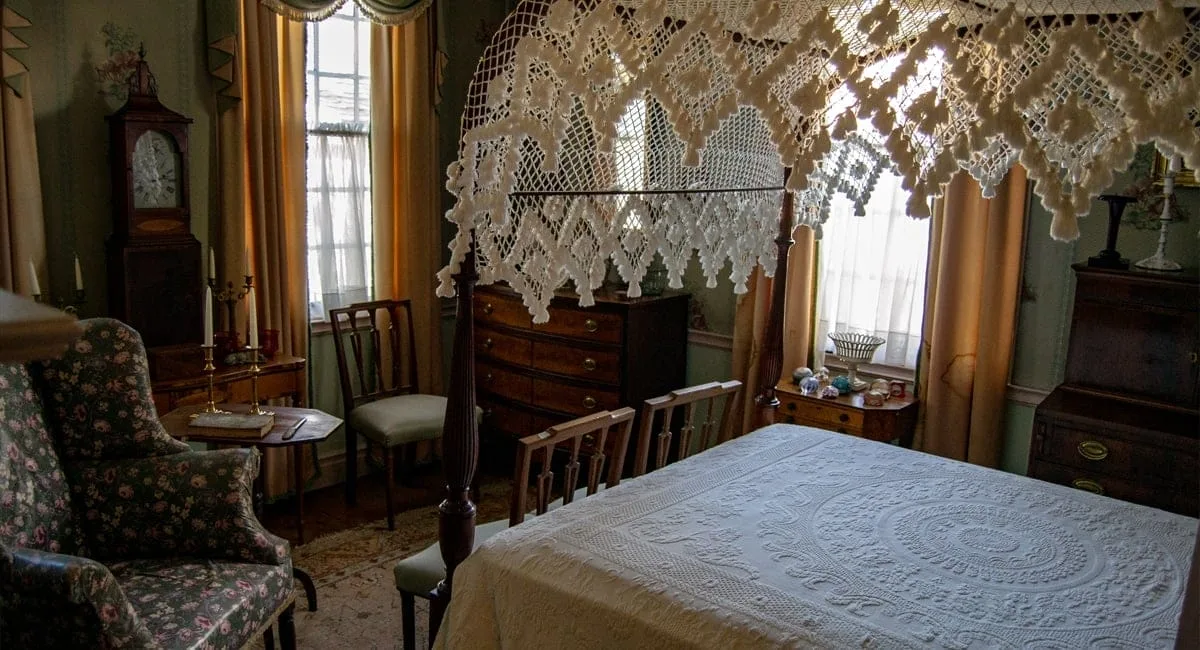 Fred J. Johnston Museum
63 Main St., Kingston, NY 12401
This 1812 federal-style showroom was the former home of Fred J. Johnston, an antiques dealer who attained national stature after assembling an outstanding collection of 18th and early 19th-century furnishings and decorative arts.
FOHK.org
More to do in the Hudson Valley