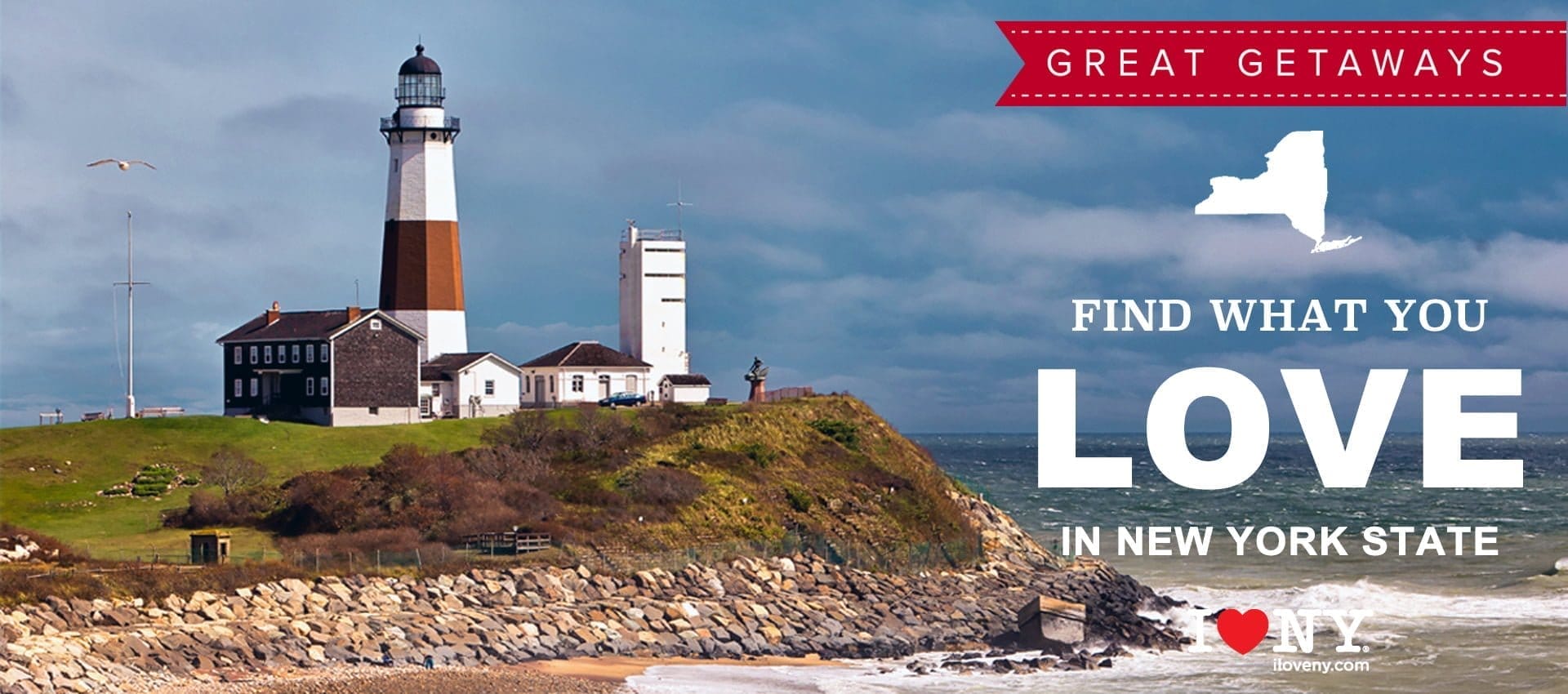 In New York City's backyard you'll find miles of sparkling ocean beaches, historic sites, quaint downtown villages, world-renowned Long Island Wine Country and, of course, the famed Hamptons. Enjoy some of the best farm-to-table fare available in the United States, courtesy of the incredible farmlands, and countless other seaside treasures on Long Island.
Oheka Castle | Photo Courtesy of I Love NY
Live out your Gatsby dreams by touring some of the Gold Coast Mansions of Long Island like Oheka Castle where Taylor Swift sang about blank spaces or Old Westbury Gardens where you can explore more than 200 acres of formal gardens, landscaped grounds, woodlands, ponds, and lakes.
Find picturesque vineyards and a diverse selection of reds, whites, rosés, and sparkling wines in Long Island Wine Country. Many of the vineyards are family-friendly, so bring the kids!
Stroll the charming historic village of Greenport and the marina full of fresh seafood options.
Montauk Point Lighthouse | Photo Courtesy of I Love NY
Make friends at the Long Island Aquarium by signing up for personal encounters with seals, sea lions, penguins, and bugs, or view friends from afar living in the 120,000-gallon shark tank.
Ride horses along white sandy beaches at Deep Hollow Ranch, the oldest working ranch in the United States.
Take in the sunset from the top of Montauk Point Lighthouse.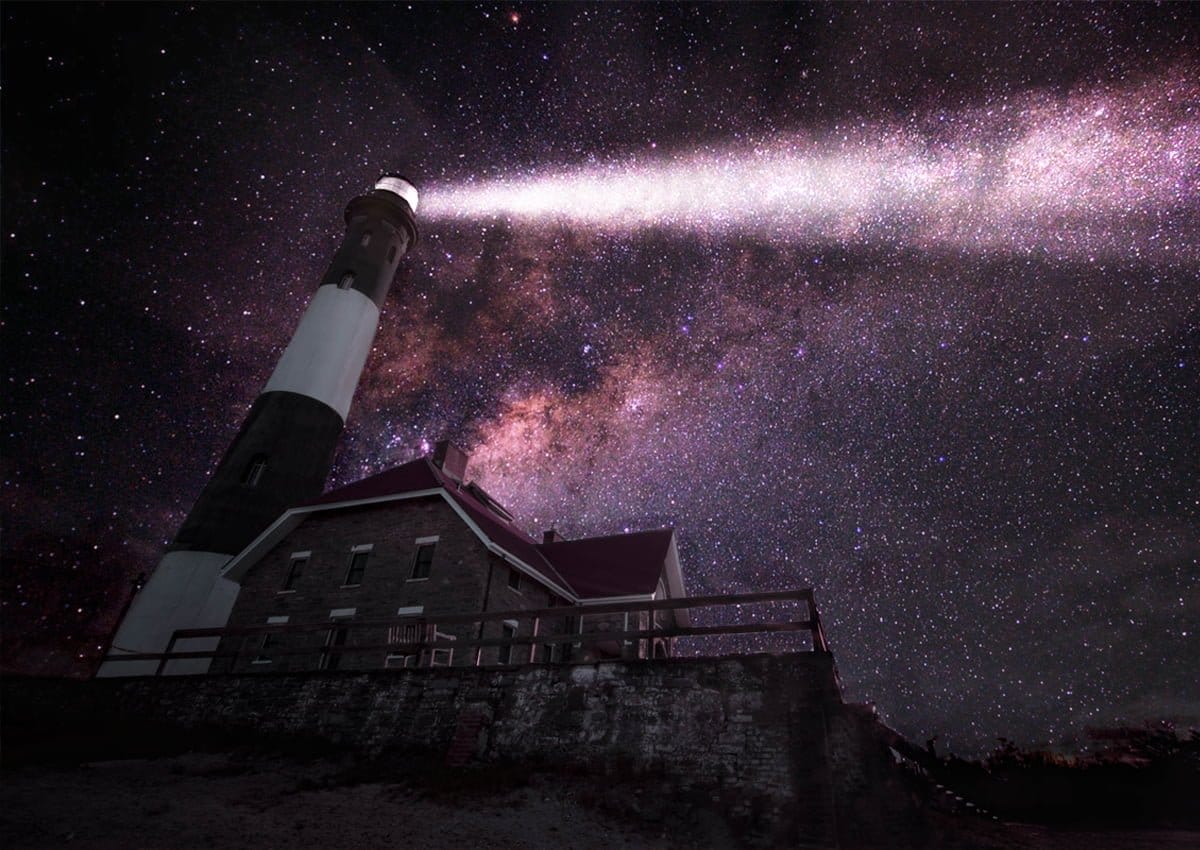 Fire Island Lighthouse | Photo Courtesy of Chris Mander
Make a splash by learning how to surf on the waters of Long Beach, riding the20 water slides and other thrilling attractions at Splish Splash Water Park, or dipping your toes in the ocean at one of Long Island's award-winning beaches like Coopers Beach in the Hamptons or Fire Island National Seashore in Ocean Beach.
Take Amtrak to Seaside Treasures on Long Island
Escape to Long Island via Amtrak to Penn Station—Don't forget to use the Amtrak See New York and Save 15% discount!
From there, connect to the Long Island Railroad (LIRR), comprised of over 700 miles of track on 11 different branches, stretching from New York City to Montauk — on the eastern tip of Long Island, approximately 120 miles away. Along the way, the LIRR serves 124 stations in Nassau County and Suffolk County, connecting you beachfront communities, Fire Island ferry connections and more. Use the Long Island Rail Road train schedule to plan your trip.