20sepAll Day21Saratoga Auto Auction(All Day) Saratoga Performing Arts Center, 108 Avenue of the Pines, Saratoga Springs, NY 12866
Event Details
Saratoga Auto Auction
Consign, register to bid or peruse over 350 vehicles at this premiere auction.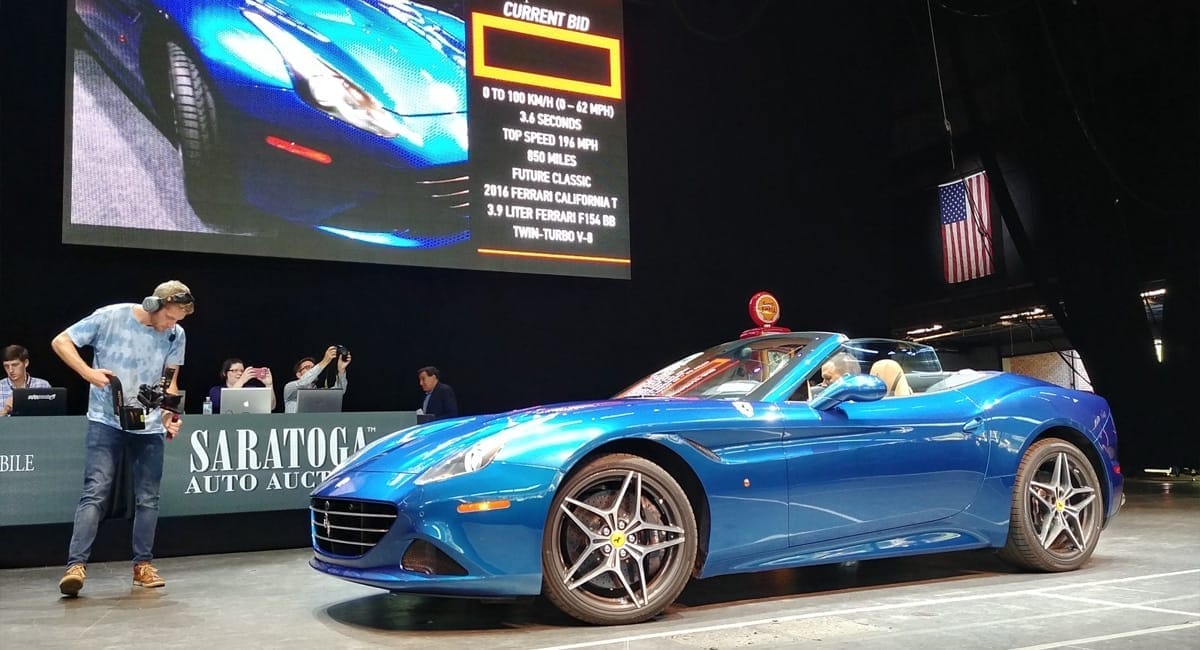 Hosted by the Saratoga Automobile Museum at the Saratoga Performing Arts Center (SPAC) is the 2019 Saratoga Auto Auction. At this premiere car show you can bid or cosign a car, or you can just join in for a good time! This auction has over 350 vehicles.
With three easy ways to bid, Saratoga Auto Auction makes sure your buying experience is as seamless as possible. Bidders can register to bid in person, online, or place an absentee bid, ensuring that even if you cannot make it to the event you will be able to participate in the weekend's events.
What to Expect at the Saratoga Auto Auction
Proceeds from the auction will benefit the museum's educational programming, including training regional high school students on the dangers of distracted driving. Auto enthusiasts from all over the country enjoy the family-friendly museum. Spectators, consignors and bidders will also enjoy a full auto event complete with food and beverage offerings (yes, there will be beer), and new car manufacturer displays including Porsche, Ferrari, Tesla, Infinity, Maserati and Alfa Romeo.
Consignment highlights include a 1993 Bentley Brooklands and 1967 Austin-Healey convertible with much more to come!
Time

september 20 (Friday) - 21 (Saturday)
Location

Saratoga Performing Arts Center

108 Avenue of the Pines, Saratoga Springs, NY 12866