17mar11:00 am5:00 pmSaint Patrick's Day New York CitySaint Patrick's Day Parade11:00 am - 5:00 pm Saint Patrick's Day Parade, 5th Avenue
Event Details
New York City Saint Patrick's Day Parade
One of the most anticipated holidays of the year, this parade in New York City is the oldest and largest Saint Patrick's Day celebration in the world.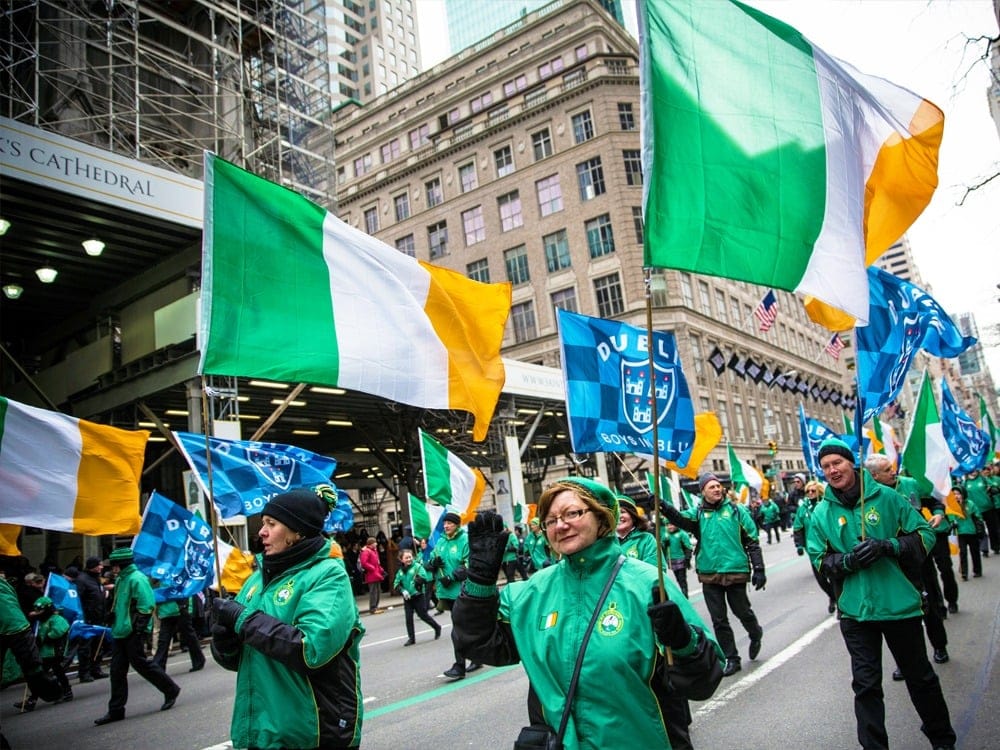 Saint Patrick's Day
Saint Patrick's is one of the biggest days of the year for New York City. With a massive parade and parties at various pubs around the city, it's an event you don't want to miss! This celebration dates back to 1762 when New York held its first parade for Ireland's patron saint. The day starts with mass at Saint Patrick's Cathedral in the morning, which is then followed by the parade. The procession starts at the intersection of Fifth Avenue and 44th Street and finishes at the intersection of Fifth and 79th Street. With about 150,000 volunteers participating in the parade every year, the celebration attracts nearly two million spectators.
Attending Saint Patrick's Day 
The parade is open to the public and completely free for patrons who stand on the sides of Fifth Avenue. It is a family oriented event with a variety of people and organizations marching. The Parade Committee recommends getting there as early as possible to secure a good spot to watch the parade go by. Make sure to sport your green clothes and beads, and be prepared for a day full of Irish festivities!
Who participates in Saint Patrick's Day
The St. Patrick's Day Parade and Celebration Committee is in charge of the organization and execution of the annual parade in New York. All participants walk on foot – there are no floats or vehicles in this parade – so the dozens of marching bands from colleges, the military, the FDNY and the NYPD play the most important role at this event!
Take Amtrak to The Saint Patrick's Day Parade
Attend the Saint Patrick's Day Parade via Amtrak to Penn Station—Don't forget to use the Amtrak See New York and Save 15% discount! The station is 1.3 miles away from the event, making it an easy and convenient option to get there.
Time

(Thursday) 11:00 am - 5:00 pm
Location

Saint Patrick's Day Parade

5th Avenue