21augAll Day02sepNew York State Fair(All Day) New York State Fairgrounds, 581 State Fair Blvd
Event Details
New York State Fair
Enjoy food, entertainment, and competitions on your trip to Syracuse this summer as you celebrate the 174th annual New York State Fair with tons of fun events and concerts. 
History at the New York State Fair
The New York State Fair first started in 1841 by the New York State Agriculture Society with agriculture exhibits, a plowing contest, and samples of goods from the farms. Throughout the last nearly two centuries, the New York State Fair has blossomed into one of the biggest events in the northeast every summer with attendance numbers reaching the millions. After starting out as a two-day event, the fair has become a staple of New York and expanded to a whopping 13 days filled with entertainment and fun for anyone who is looking for a great time.
Entertainment at the New York State Fair
Come experience one of New York state's biggest attractions of the summer when you visit Syracuse to enjoy some amazing acts like The Roots, Gavin DeGraw, and Ice Cube performing at Chevy Court. Make sure to check out the other area of entertainment like the Pan-African Village, Empire Theater, and the St. Joseph's Health Amphitheater.
Wade Shows Midway at the New York State Fair
Have a blast at Wade Shows Midway with plenty of rides and attractions to enjoy with the entire family. Teacups, a Ferris wheel, and roller coasters are all at your disposal when you head over to this kid-friendly carnival area of the New York State Fair.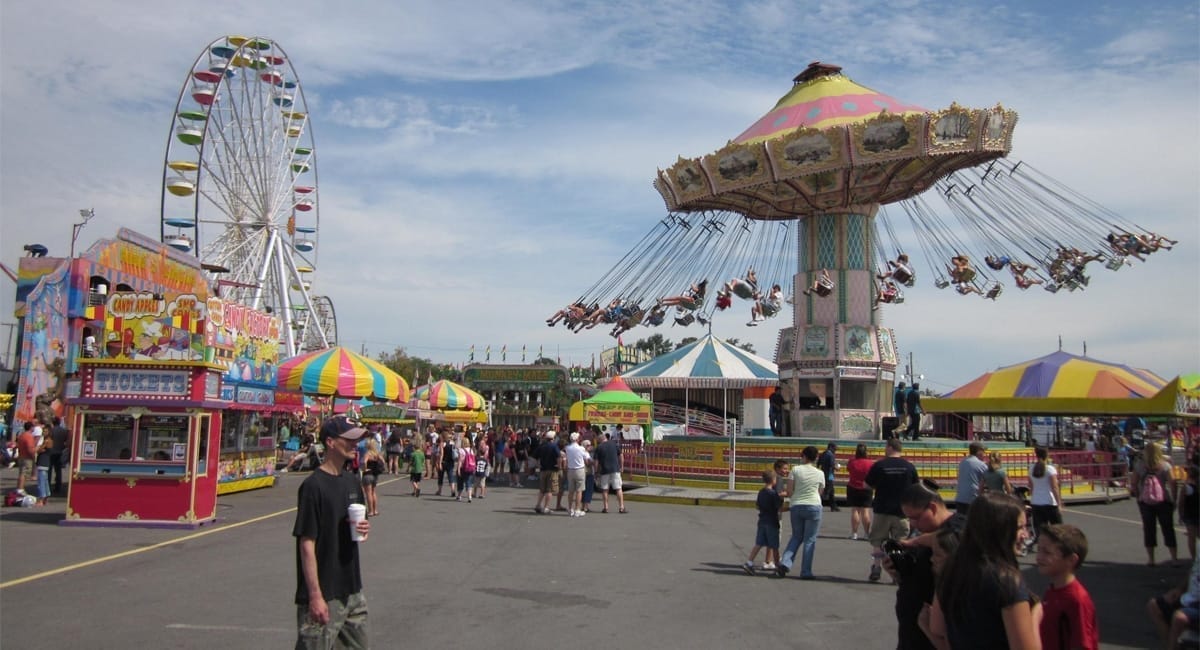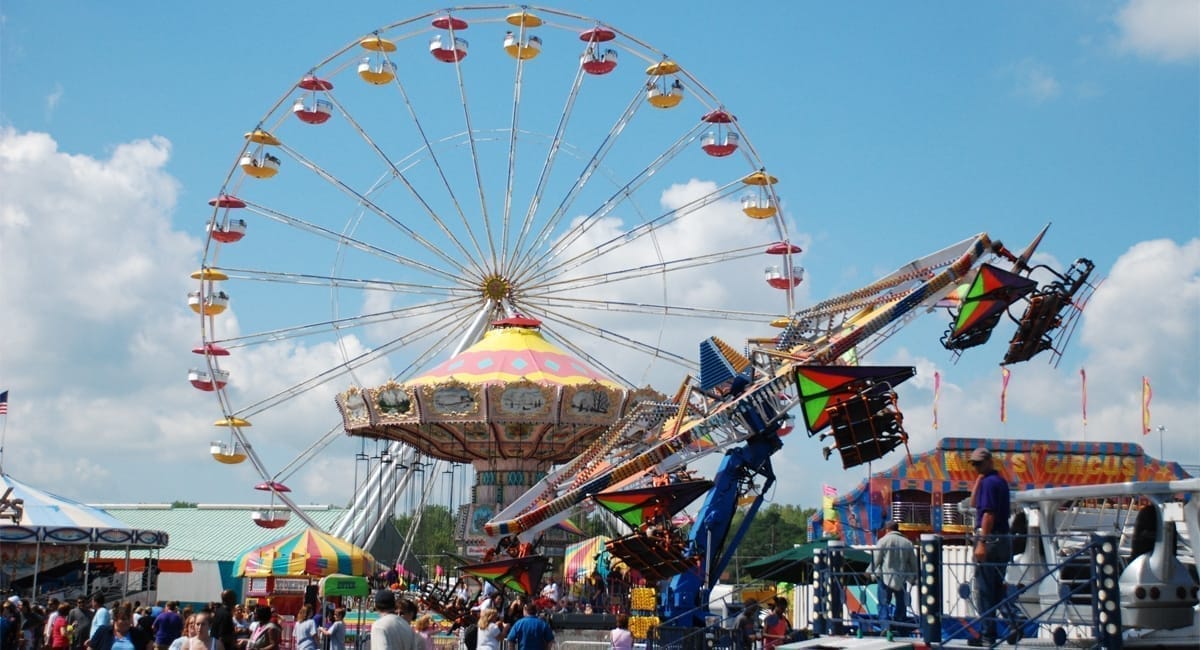 Food at the New York State Fair
Come with an appetite and leave with your taste buds blown away at Taste NY's different vendors giving out samples every day. Check out the best food the state has to offer with tons of vendors setting up at the fair. Indulge in whatever food and drink you may be craving with companies such as Sweet & Cute Sweets and Old Home Distillers. Find Taste NY inside the Horticulture Building for free samples of food and drink products and meet the people behind the products you're bound to love. If you like something, you can buy it right there!
Competitions at the New York State Fair
Competing is something that New York State takes the utmost pride in. Join in or simply witness some of the hundreds of competitions that the New York State Fair has to offer. These competitions include the likes of wine, food, and even Christmas trees! Take a look at the best of the best in the state in tons of different categories. With such a large state filled with so much talent, you're certain to see some amazing competition take place.
Click here to learn more about what to do at the New York State Fair!
Take Amtrak to The New York State Fair
Amtrak has continued its partnership with the New York State Fair to provide direct train service for customers traveling as a more convenient, cost-effective, family-friendly and comfortable way to travel to and from the Empire State's largest annual event between Wednesday, Aug. 21 and Monday, Sept. 2. 
Skip tolls, traffic and parking fees, and arrive steps from the fairgrounds via select Empire Service (Trains 281, 283, 284 and 288) and Maple Leaf (Trains 63 and 64) trains, which will make daily stops at the State Fair (in between stops at Rochester and Syracuse stations), adjacent to the Fairgrounds. The Amtrak station code for the New York State Fair is NYF. 
Westbound trains originating in New York City stop at the Fair at 1:21 p.m. during the week and 12:56 p.m. on weekends (Train 63), 3:58 p.m. daily (Train 281) and 6:57 p.m. daily (Train 283). Eastbound trains originating from Toronto or Niagara Falls stop at the Fair at 9:33 a.m. (Train 284) and 3:00 p.m. (Train 64), and 5:45 p.m. only on Monday, Sept. 2 (Train 288) en route to Albany and New York City. 
In addition to the Fair stop, Amtrak is also offering a "kids ride free" promotion (one free child for each paying adult on the same itinerary) for travel to and from the Fair, which must be booked online at Amtrak.com and at least three days in advance of travel with the promo code V153. This sale is valid only during the duration of the Fair and includes one blackout date on Friday, Aug. 30. Other terms and conditions apply. 
Tickets are available now at Amtrak.com, via the Amtrak mobile app, at station ticket counters or by calling 1-800-USA-RAIL. As always, customers will enjoy plenty of legroom, a generous luggage policy, and scenic routes. Amtrak also offers free Wi-Fi, the freedom to use phones and electronic devices at all times (no "airplane mode"). 
Amtrak has been offering train service to the New York State Fair since 2002. The New York State Fair, operated by the New York State Department of Agriculture and Markets, attracts more than one million people during the 13-day celebration of delicious food, eye-opening exhibits, captivating entertainment and great fun. The home of the Great New York State Fair is a 375-acre exhibit and entertainment complex that operates all year.
Time

August 21 (Wednesday) - September 2 (Monday)
Location

New York State Fairgrounds

581 State Fair Blvd