01sepAll Day03Hudson Valley Hot Air Balloon FestivalHudson Valley Hot Air Balloon Festival(All Day) Tymor Park, Tymor Park 249 Duncan Road, LaGrangeville, NY 12540
Event Details
2023 Hudson Valley Hot Air Balloon Festival
Now in its 32nd year,
the popular festival, held September 1-3 in Union Vale, has all the fun you've come to expect, plus new amusement park rides for the first time.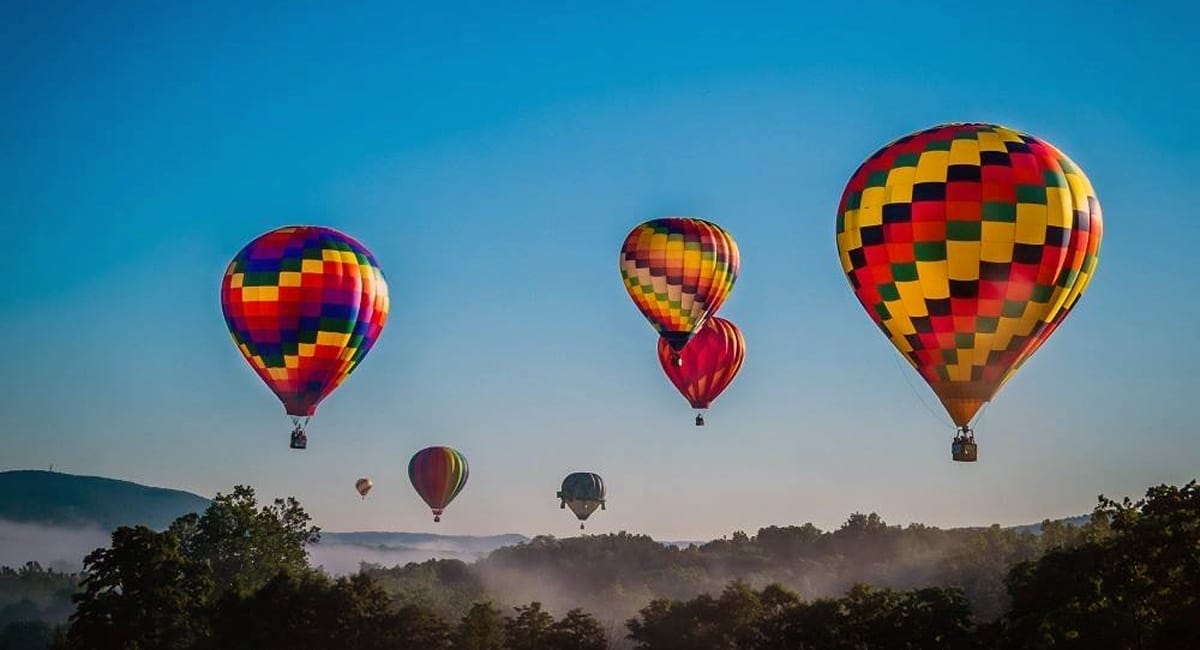 The 32nd Annual JPMorgan Chase Hudson Valley Hot-Air Balloon Festival, scheduled for September 1-3, 2023 in Tymor Park in Union Vale, will welcome hot-air balloonists from all over the country. There are more than 120 hot-air balloon ascensions scheduled throughout the weekend. A full weekend of activities is on tap, including the evening Majestic Hot-Air Balloon Illumination Moon Glow, tethered hot-air balloon rides, full hot-air balloon flights, helicopter rides, live music and entertainment, food trucks, beer and wine tent, family activities and more.
Attending the Hudson Valley Hot Air Balloon Festival
All tickets should be purchased online prior to the festival. Tickets can be bought here.
$16.50 PER PERSON* for one afternoon/evening admission on Friday OR Saturday OR Sunday
$8.50 PER PERSON* for one morning admission on either Saturday OR Sunday Morning  CLICK HERE TO PURCHASE TICKETS
$27.95 PER PERSON* for WEEKEND ALL-ACCESS PASS – admission to the festival for all 2023 dates and times, September 1, 2 AND 3, morning and evening 
Admission to the festival for children under age 3 is FREE.

HOT-AIR BALLOON RIDES:
Full Hot-Air Balloon Flights (Sold in advance): $350.00 PER PERSON CLICK HERE TO BOOK YOUR FLIGHT
Reservations strongly recommended as flights are likely to sellout in advance.
Full Hot-Air Balloon Flights can be a 25-45 minute long experience.
Take Amtrak to the Hudson Valley Hot Air Balloon Festival
Experience balloon launches, helicopter rides and more via Amtrak to Poughkeepsie Station in the Hudson Valley—Don't forget to use the Amtrak See New York and Save 15% discount! From the Poughkeepsie Station, Tymor Park is 15 miles away, or a 30-minute cab ride.
Looking to explore the area for a weekend getaway? Get picked up from Poughkeepsie Station and taken to your reserved NYTRAIN Enterprise Rent-a-Car. Click here to reserve your car or call the Poughkeepsie office today at: 845-485-2222
* Weather Permitting, Schedule May Vary & Activity Based on Availability
** Wind & Weather Permitting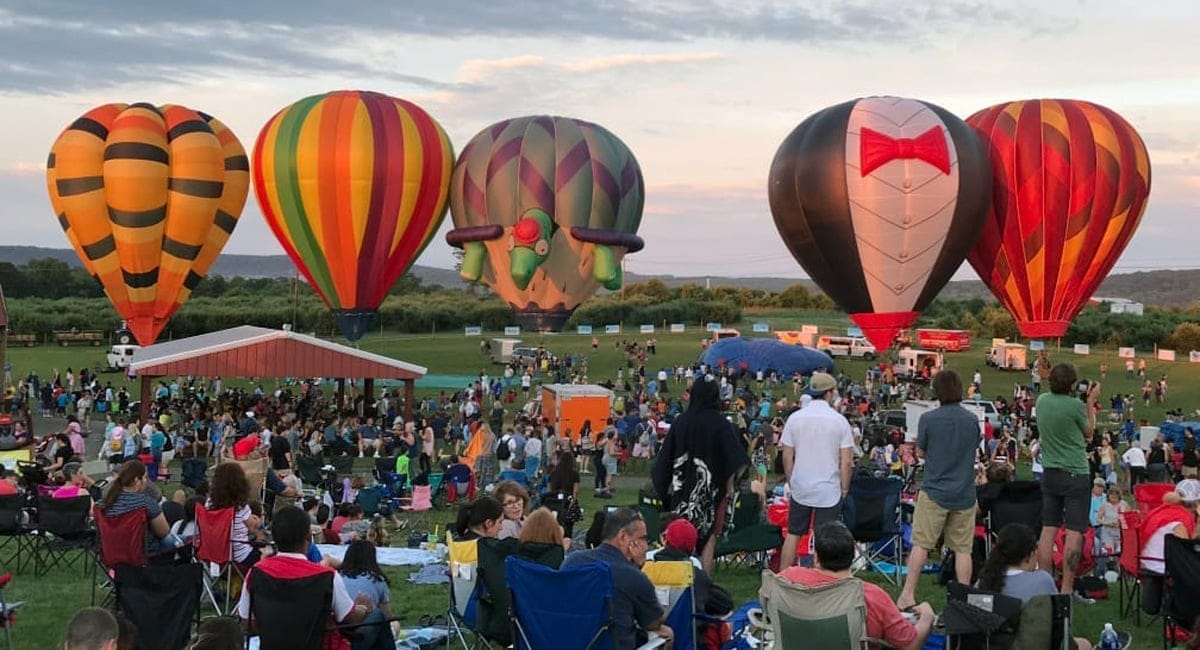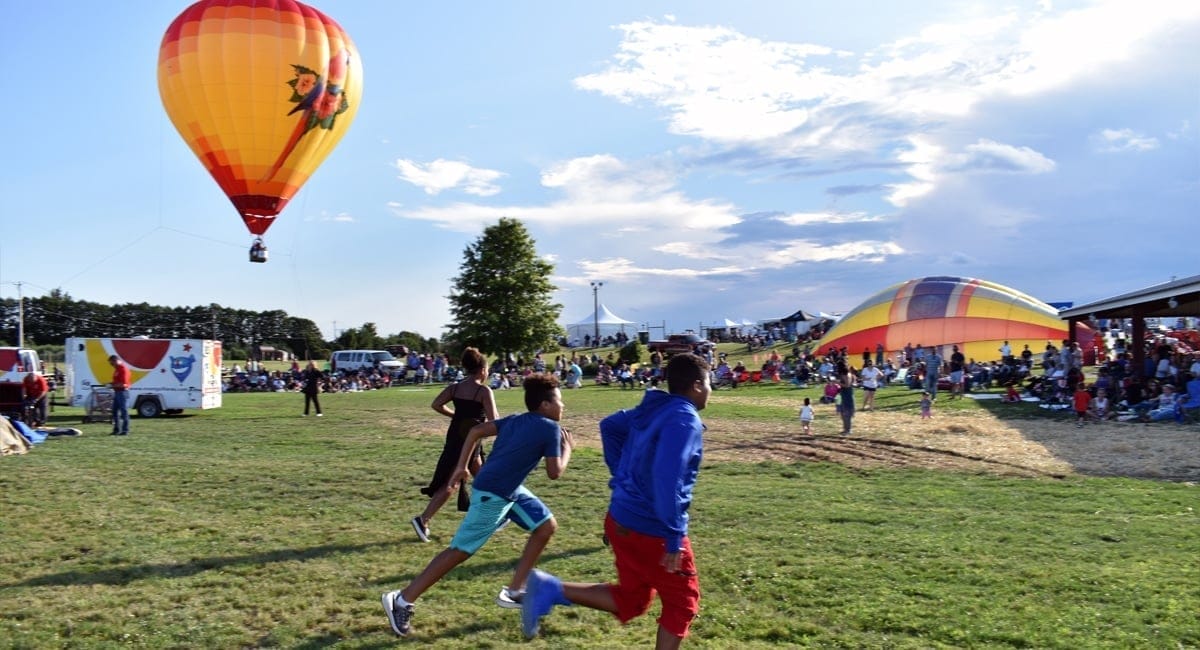 Time

september 1 (Friday) - 3 (Sunday)
Location

Tymor Park

Tymor Park 249 Duncan Road, LaGrangeville, NY 12540