SPAC Kicks Off a 2023 Summer Season to Remember
When it comes to tourist draws in Saratoga Springs, the historic Saratoga Race Course that's widely considered to host some of horse racing's best competition, is one frontrunner. But, there is another attraction that, in recent years, has proven just as popular as the race course. The Saratoga Performing Arts Center—better known as SPAC— is drawing hundreds of thousands of arts and music enthusiasts to the Spa City each year. For good reason.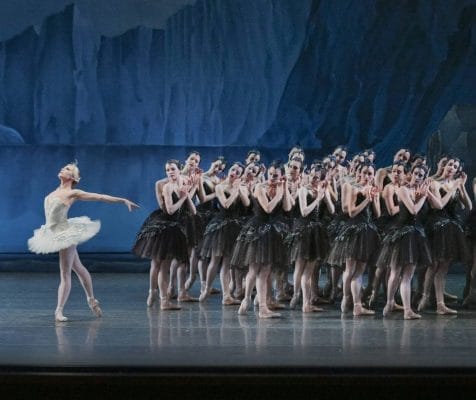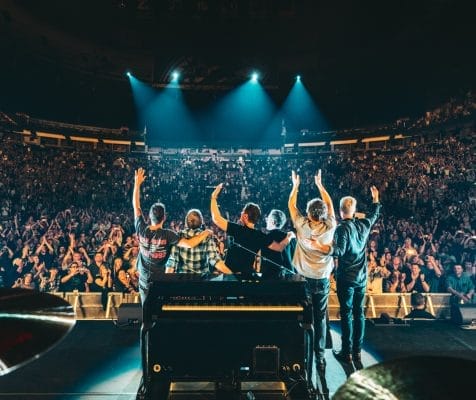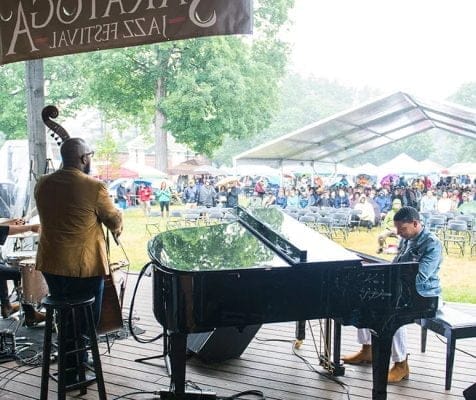 Freihofer's Saratoga Jazz Festival
I must admit, I'm spoiled: I live five minutes down the road from this cultural mecca. I've posted up on a blanket on SPAC's iconic lawn (the venue only has about 5,000 seats, but is known for its sloped lawn that offers clear views of the stage) for the New York City Ballet and the Philadelphia Orchestra's Harry Potter night, and stood shoulder to shoulder with some 20,000 revelers at Live Nation concerts Matchbox 20, Imagine Dragons and Jason Aldean. (While the lawn is a great time, seeing the confetti fall during Train's encore from a friend's box seats in the amphitheater is a memory that'll be hard to top.)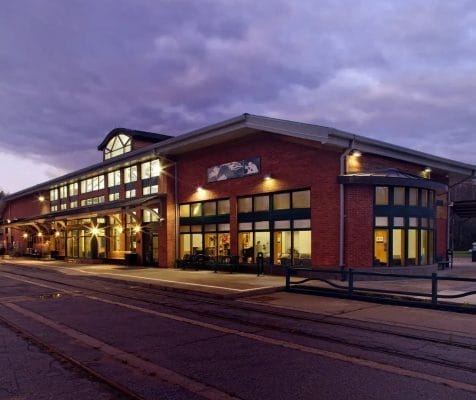 Saratoga Springs Amtrak station (SAR)
SPAC—a nonprofit organization—has recently expanded its programming to include year-round events. But if you're a first time visitor, summer is unquestionably the time to come. This past weekend, to ring in the busy season, SPAC hosted not one, but two blow-out events: Summer SPACtacular, the organization's inaugural kickoff fundraiser, and the 6th annual Festival of Young Artists, a celebration of the visual, performing and literary arts accomplishments of students from around the region. "When we plan a weekend at SPAC," vice president of education Dennis Moench said at SPACtacular, "we go big."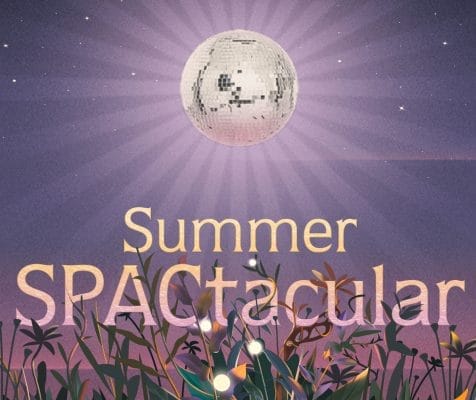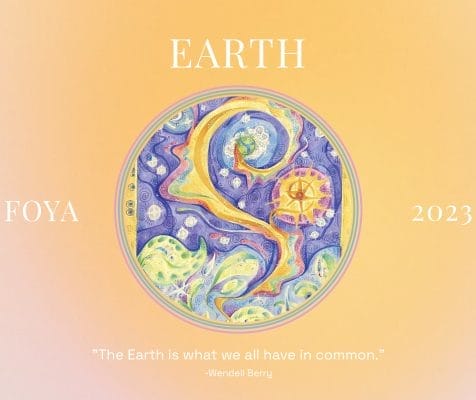 Festival of Young Artists
On Friday, my friend and I arrived to an already-packed cocktail hour hosted on—yup—the SPAC stage. Guests mingled to music by a jazz duo, Champagne was in high supply, and the vegan passed hors d'oeuvres held everyone over until the "Summerscape Supper" held in a tent just beyond the amphitheater's iconic lawn. Dinner by chefs Michael Blake and Kevin London was Local Trout Escabeche and Kilcoyne Beef with Puree of New Potatoes for the omnivores, and Wild Mushroom Escabeche and Carolina Golden Rice for the vegetarians, with a delightful Strawberry Rhubarb Panna Cotta for dessert. (In recent years, SPAC has teamed up with local gourmet caterer Lily and the Rose to expand its programming to include culinary arts. Held in gorgeous spots, this series hosts dinners and tastings that feature both local and visiting chefs who partner with area farmers and purveyors. Or you can get some insight (and tasty bites) from a visiting cookbook author.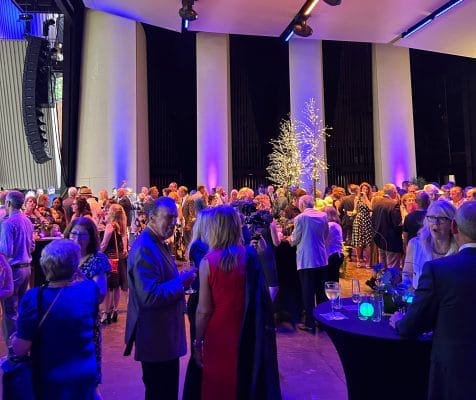 Cocktail Hour on the SPAC stage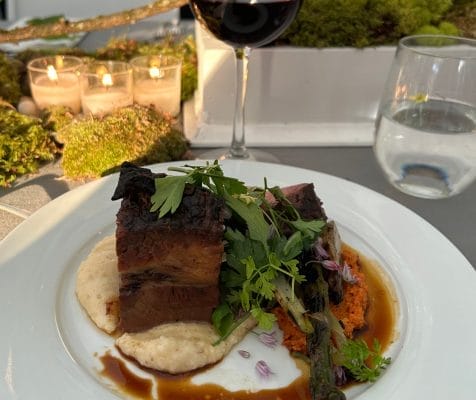 Kilcoyne Beef with Puree of New Potatoes
During dinner, a short program educated attendees on the cause they were there to support. The SPAC education programs include everything from multi-week dance residencies in schools and free tickets for hundreds of children and families at select performances throughout the summer season to the newly opened SPAC School of the Arts and Sunday's Festival of Young Artists. More than 50,000 students throughout the Capital Region have already taken advantage of these programs.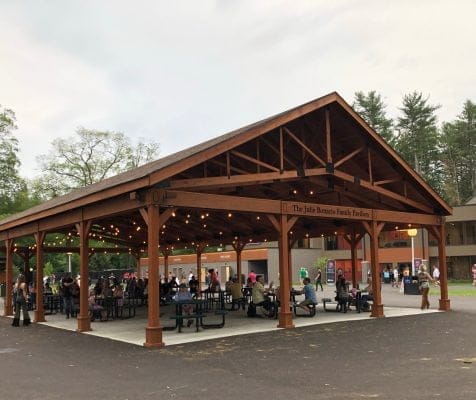 Julie Bonacio Family Pavilion
After dinner, guests trickled out of the tent and to the Julie Bonacio Family Pavilion, just one of the brand-new structures at the SPAC campus, which underwent a complete renovation during the Covid-19 pandemic. (The campus is now sporting new-and-improved concessions and restrooms, as well as a year-round education and community space with its own bar and a balcony overlooking the SPAC grounds.) Whiskey and cigar tastings awaited, as did a fireworks show that could be seen over yet another tent offering live music, drinks and food stations.
But the Summer SPACtacular was far from over. The evening culminated in a lively dance party back on the SPAC stage, where the DJ spun tunes like "Come on Eileen" and "Hey, Mickey!"—two favorites of the all-ages crowd, who left the stage reluctantly when the music eventually stopped at 11pm. SPACtacular indeed.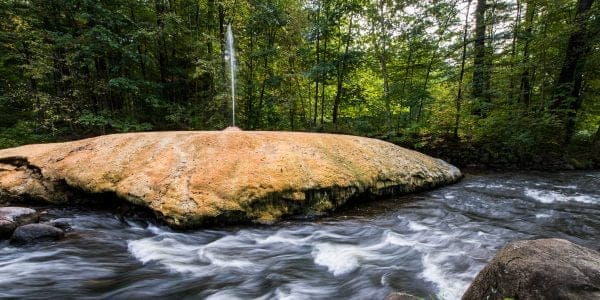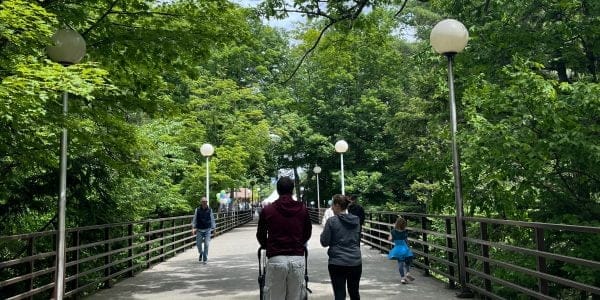 On Sunday, I returned to SPAC with a very different but still incredibly lively crowd—more than 600 young artists and a couple thousand of their friends and families. As I crossed the bridge over Geyser Creek from the main event parking lot, I was struck, as I always am, by the beauty of the park in which SPAC is located. The Saratoga Spa State Park is known for its natural mineral springs, whose supposed medicinal qualities made Saratoga a health destination in the 1800s. In 1935, the area surrounding these springs was developed into a European-style health center that became the first project finished under Franklin D. Roosevelt's New Deal, and eventually became a state park in the '50s. Today, SPAC is just one of the park's many attractions, which include the Saratoga Automobile Museum, the Children's Museum at Saratoga, two public swimming pools, the Spa City Farmers' Market, The Gideon Putnam Hotel, Roosevelt Baths & Spa, and the Saratoga Spa Golf Course. (Take notes—I'm building your weekend itinerary for you!)
As I entered the SPAC grounds, I came upon a group of adults—some of whom were holding bouquets of flowers—standing around an empty grassy area that I quickly realized was the "stage" for the first event of this year's Festival of Young Artists. Some 50 dancers from the Capital District Arts Initiative and Saratoga Springs Youth Ballet soon emerged from who-knows-where to perform The Elements, a piece accompanied by two adult drummers. After that, students and their families flocked to the Stewart's Shops stand for free ice cream; for a few minutes there, it seemed everyone had a cone in their hand.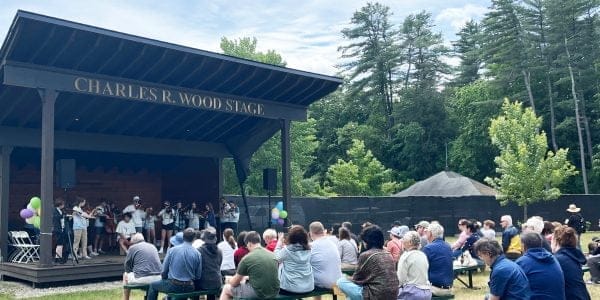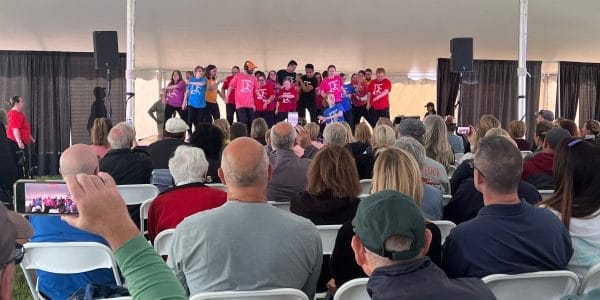 Dancers from SPAC's School of the Arts Move On program!
Once I picked up a program, I made an itinerary in my head: I wanted to catch dancers Iris Liu and April Zhang, the winners of this year's performing arts category on the amphitheater stage; my high school chorus on the choir stage; the dancers from the new C3 Hip Hop Dance program on the dance stage; and improv students from the SPAC School of the Arts on the Charles R. Wood Stage. Of course, there were many more performances to be seen on the four (!) stages in the two-and-a-half hours before the final concert kicked off, and I also wanted to check out the entries into the festival's literary and visual arts categories, which were displayed around the SPAC campus.
One of the highlights of my afternoon was watching five pint-sized tap dancers from Capital District Arts Initiative perform "Hit the Road Jack," which involved much finger wagging at the lone (adorable) young man on stage. Another was seeing Dennis Moench, the mastermind behind the Festival, with a smile glued to his face as he watched a performance from the edge of the choir tent. And one more was hearing the cheers from the crowd, no matter the stage or performers. "OK, ladies!" one woman yelled from the audience as the C3 Hip Hop dancers absolutely slayed a performance to a mashup of contemporary hits. Across campus, a soloist from the Capital District Youth Chorale got a standing ovation for his rendition of Frank Sinatra's "I Did It My Way."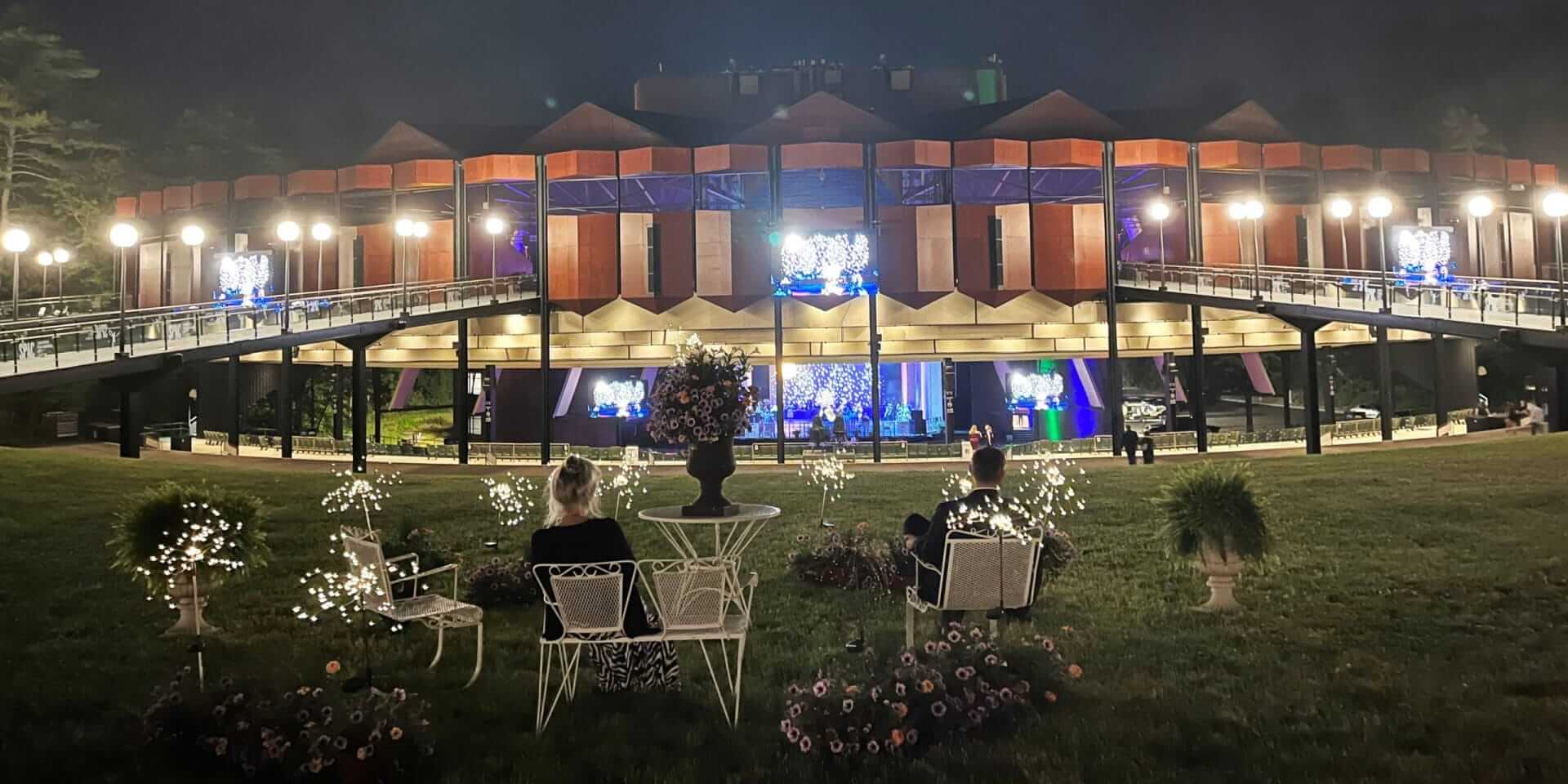 To top off an amazing afternoon of performances, attendees gathered in the amphitheater for a finale concert, featuring a full orchestra, chorus and ballet, plus a reading of Lauren Zhu's poem "Nomad's Lullaby," for which she won this year's literary arts award. "We're grateful to all of you for keeping arts alive in [these students'] lives and in our community," Moench said to the crowd. "So, thank you all for coming out to this event, for supporting these students, and for really making sure they have these resources and these outlets which are so, so important to all of us."
Writing this blog on Sunday evening, I'm both sad that this weekend is over and excited for what's in store for this summer at SPAC. On the docket? The premiere of NYCB resident choreographer, director and dancer Justin Peck's first full-evening work: Copland Dance Episodes, which is set to four of Aaron Copland's most distinguished compositions. Then there's the Philadelphia Orchestra's Evening with Audra McDonald, a night of Broadway favorites with the Emmy, Grammy and six-time Tony winner, who was named one of Time magazine's 100 Most Influential People in 2015. And don't forget the sure-to-be-popular screening of Harry Potter and the Goblet of Fire, with the Philadelphia Orchestra performing Patrick Doyle's magical score; and the Saratoga Jazz Festival, a perennial favorite event among locals that takes place on two stages and over two days. Lastly, the Live Nation concert schedule is, as always, jam-packed, with Dave Matthews Band, Dead & Co, Jason Aldean, The Chicks, Zac Brown Band and Guns N' Roses all making stops at SPAC.

TAKE AMTRAK TO SPAC AND OTHER ATTRACTIONS IN SARATOGA SPRINGS
Experience all of Saratoga Spring's attractions via Amtrak to the Saratoga Springs Station (SAR). Don't forget to use the See New York and Save 15% discount.
So buy your tickets! Saratoga Springs—and its renowned performing arts venue—is only a train ride away.