29sepAll Day03octWoodstock Film Festival(All Day) Woodstock Film Festival, Throughout Woodstock, Rhinebeck, Rosendale & Saugerties
Event Details
Woodstock Film Festival
One of the most well known film festivals in the country showing the best upcoming films for the year.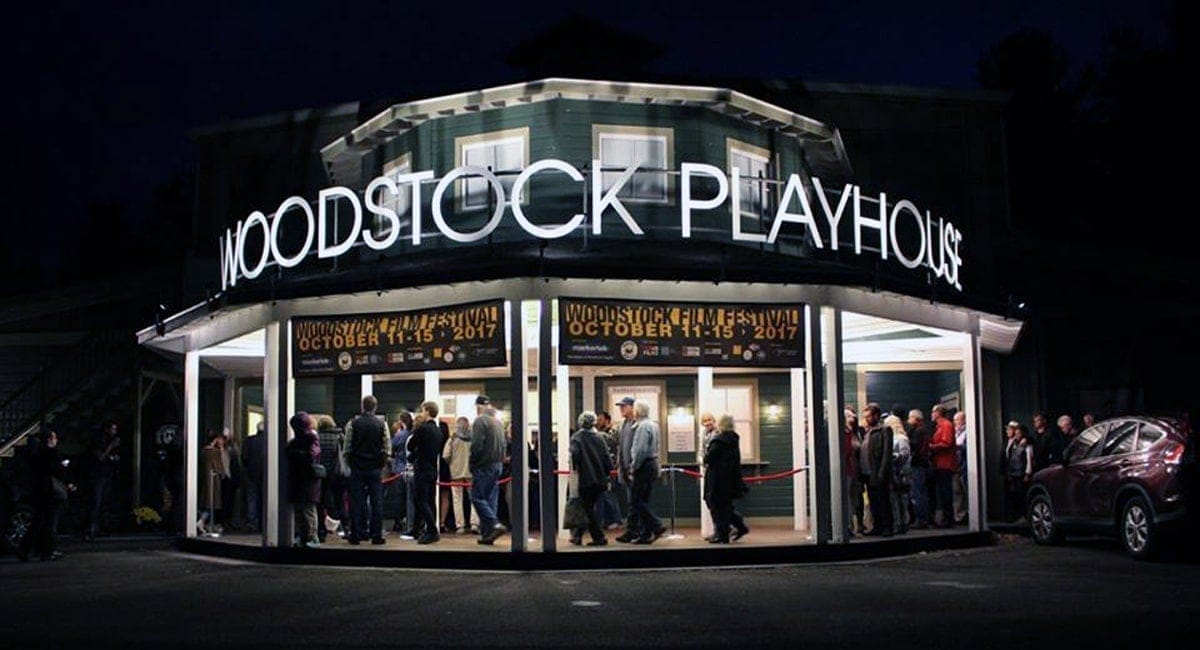 Attendees wait patiently outside to go watch one of the films premiered at the Woodstock Film Festival. | Photo Courtesy of Woodstock Film Festival 
The Annual Woodstock Film Festival is back this year premiering new and groundbreaking films to the public, along with having special celebrity guests, concerts, panels and parties.
Do not miss out Sept. 29 – Oct. 3 for this momentous weekend. The festival will take place in not just Woodstock, NY, but screenings of movies will also take place in Kingston and Saugerties. This year, the festival will take place at indoor venues across Woodstock, Kingston and Saugerties. While attending the film festival, you can expect to experience in-person screenings and talks, as well as online programs like shorts, feature-length films and panels that will be livestreamed.
Honorary Award Recipients at Woodstock
This year's film festival will feature incredible creative work from a variety of talented actors and directors. In a previous year of the festival, the festival showcased a multi-nominated director for her work over the years, named Julie Taymor. Some of her award-winning productions are The Lion King on Broadway, Oedipus Rex, Titus, Across the Universe, and The Tempest. She received the Maverick Award, which showcases a filmmaker who has a unique style and presents it well on screen, especially when the film is covering groundbreaking change.
For a full list of film screenings and events, click here!
Time

September 29 (Wednesday) - October 3 (Sunday)
Location

Woodstock Film Festival

Throughout Woodstock, Rhinebeck, Rosendale & Saugerties