30julAll Day04augUlster County Fair(All Day) Ulster County Fairgrounds, 249 Libertyville Rd, New Paltz, NY 12561
Event Details
The Ulster County Fair
Now
in its 132nd year, the Ulster County Fair is an annual summer affair. Make sure to save the date and bring the whole family to a fun filled week!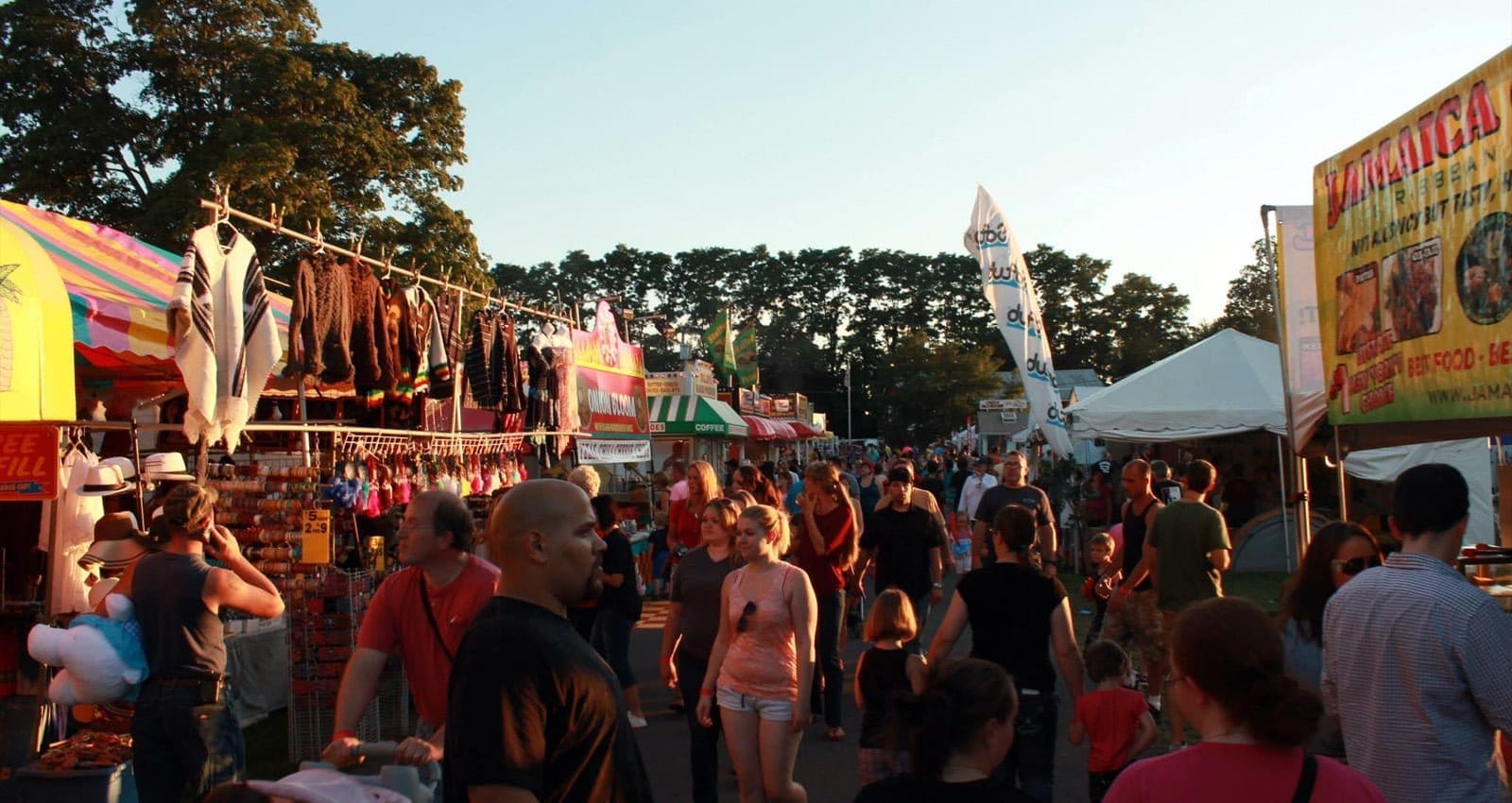 Save the date for one and only Ulster Fair being held at the Ulster Fairgrounds! The annual fair will be taking place July 30 through August 4. The Ulster County Fairgrounds are located at 249 Libertyville Road in New Paltz.
Attending the Ulster County Fair
The fair will be opening on Tuesday, July 30 at 4 p.m. The fair gates then open every day through Sunday at 10 a.m., and rides will open shortly after at 11 a.m. The fair will stay open until 10 p.m. Tuesday through Thursday, 12 a.m. Friday and Saturday and 8 p.m. on Sunday.
There will be individual tickets offered, which include admission to any show and all rides, $17 from Tuesday until Sunday. On Tuesday the fair will be having carload day, with each car of up to eight passengers there will be a flat rate of $50. On Thursday admission for seniors is free before 4 p.m. Parking will be free through the whole fair.
Hours & Admission
Hours
Tuesday: 4:00 p.m. – 10:00 p.m.
Wednesday: 10:00 a.m. – 10:00 p.m.
Thursday: 10:00 a.m. – 10:00 p.m.
Friday: 10:00 a.m. – 12:00 a.m.
Saturday: 10:00 a.m. – 12:00 a.m.
Sunday – 10:00 a.m. through 8:00 p.m.
Admission
Adults & Children: $17 (Wednesday – Sunday)
*Children 36" and higher will require a wristband  (Wednesday – Sunday)
Tuesday Car Load Night: $50 per car load (eight per car, 4:00 p.m. until closing)
Thursday: free for all seniors arriving between 10:00 a.m. – 4:00 p.m.
Take Amtrak to the Ulster County Fair
Attend the Ulster County Fair via Amtrak to the Poughkeepsie Station—Don't forget to use the Amtrak See New York and Save 15% discount!
Upon arrival get picked up by Enterprise at the Poughkeepsie station. You will then be brought to your reserved NYTRAIN Enterprise Rent-a-Car. You can click here to reserve your car or call the Poughkeepsie today at 845-485-2222.
Time

July 30 (Tuesday) - August 4 (Sunday)
Location

Ulster County Fairgrounds

249 Libertyville Rd, New Paltz, NY 12561