18feb(feb 18)5:00 pm23apr(apr 23)5:00 pmThe New York Orchid Show(february 18) 5:00 pm - (april 23) 5:00 pm New York Botanical Garden, 2900 Southern Blvd
Event Details
The New York Orchid Show 
The annual flower show is in full bloom at the New York Botanical Garden.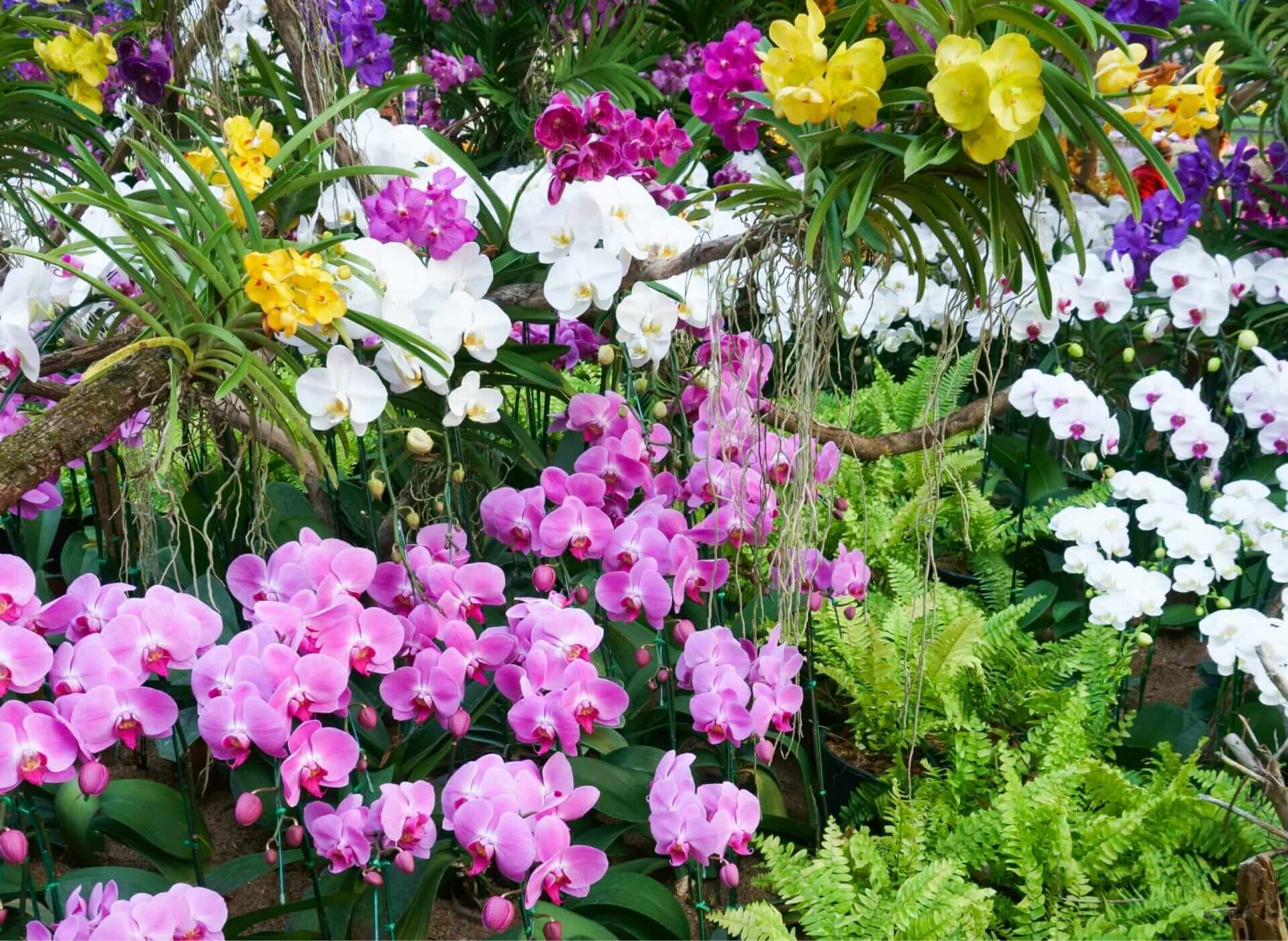 The New York Orchid Show
From February 18 to April 23, 2023, the Orchid Show is once again blooming at the New York Botanical Garden. This year's show theme is Natural Heritage and can be viewed in the Garden's Enid A Haupt Conservatory.
Orchid Show Details
Designed by Lily Kwong, a former model turned world-renowned eco-conscious landscape artist, the display features thousands of orchids arranged across rolling mountains that invoke meditation and ancestry. Throughout the event, attendees can participate in special scheduled programs, from drop-in sessions with horticulture staff to orchid basics Q&A to coloring postcards.
Those 21 and over can enjoy the show during Orchid Nights on select Saturdays starting at 7 p.m., when stunning floral arrangements are combined with signature cocktails and drinks, live music, and calligraphy workshops. Tickets are $39 for adults and $29 for members.
NEW YORK BOTANICAL GARDEN
The New York Botanical Garden, which spans 250 acres in the Bronx, is the world's most comprehensive botanical garden and the largest in the U.S. Founded in 1891, it attracts over a million visitors every year and boasts a wide diversity of flora, from native plants to an old-growth forest, throughout 50 collections and gardens. Photography is welcome! In addition, scientific research is actively conducted at the Garden, along with lectures, classes, and workshops for all ages year-round.
ORCHID SHOW TICKETS
Tickets to The Orchid Show are included with an All-Garden Pass ticket, which also includes admission to the NYBG grounds, as well as the Children's Adventure Garden and the Tram Tour. Pricing is $35 for adults, $31 for students and seniors, $15 and under for children, and free for patrons and members. Regular hours are 10 a.m-6 p.m. Tuesday through Sunday.
Time

February 18 (Saturday) 5:00 pm - April 23 (Sunday) 5:00 pm
Location

New York Botanical Garden

2900 Southern Blvd